If you have been following some of the tips I share on this site and in my book, then you might have spotted that digestive health is an area of huge importance to your overall health, vitality and even the quality of your complexion. You're not what you eat, you're what you absorb!
If your digestive system is not functioning to the best of its ability, then you may not be optimally digesting and absorbing the nutrients from the food you eat. Some people can struggle with bloating and discomfort after eating too.
A huge part of improving digestive health is ensuring that you're introducing plenty of 'friendly bacteria', which have numerous functions in your gut, from helping to digest your food, to manufacturing certain vitamins.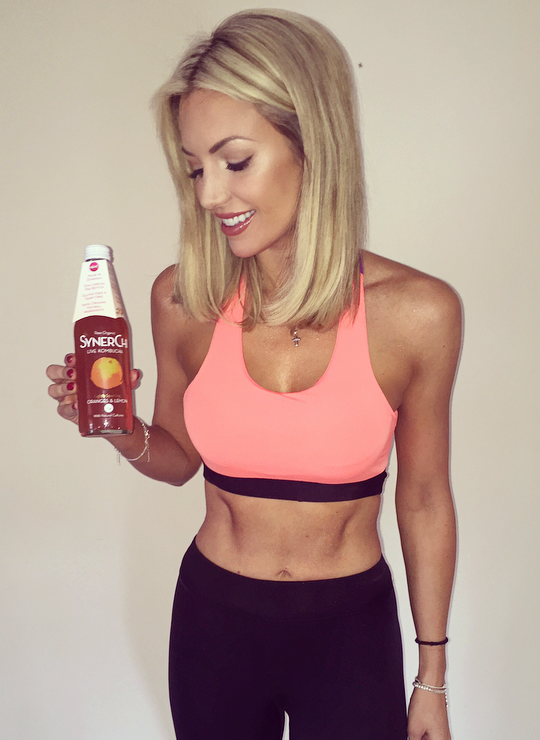 I recently discovered SynerChi Kombucha, which both tastes delicious and benefits your digestive health, because it's full of live probiotics to really boost your gut health. It's a brilliant way of enjoying all the benefits of friendly bacteria for those avoiding dairy, as it's 100% vegan and gluten-free too.
As it's brewed using whole leaf green tea, it's also full of antioxidants, plus amino acids and live enzymes 🙂
An Irish product, it's produced in Ireland's first kombucha brewery in Donegal, using natural ingredients and absolutely no artificial additives or preservatives.
So what exactly is Kombucha?
Originating in East Asia, traveling to Russia via the silk route, Kombucha is an ancient fermented drink made from sweetened tea. The first documented use of kombucha tea was during the Chinese Qin Dynasty in 221 B.C.
Kombucha is an ancient Chinese brew made by fermenting organic teas with a live culture of yeast and bacteria producing a naturally carbonated brew. The SynerChi Kombucha has a really refreshing and light fruity taste, with only 59 calories per bottle and no refined sugar, making it perfect for anyone into their health and fitness.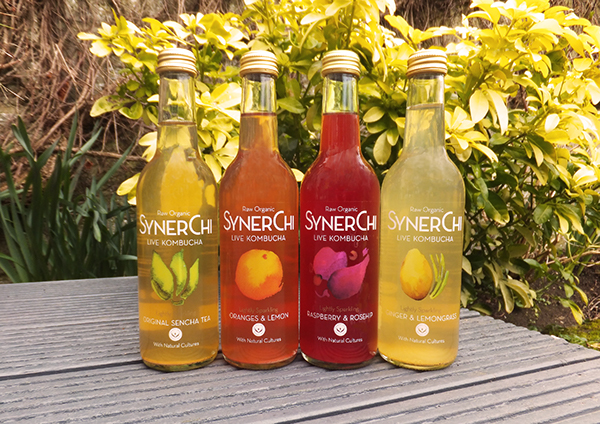 It comes in a range of tasty flavours, including Raspberry and Rosehip, Oranges and Lemon and Ginger and Lemongrass and is available for €2.49 per bottle in Supervalu, Applegreen, Topaz, Spar, Avoca, Nourish, Donnybrook Fair, Mortons, Nolans and many independent health food stores.
I particularly love the orange and lemon flavour!