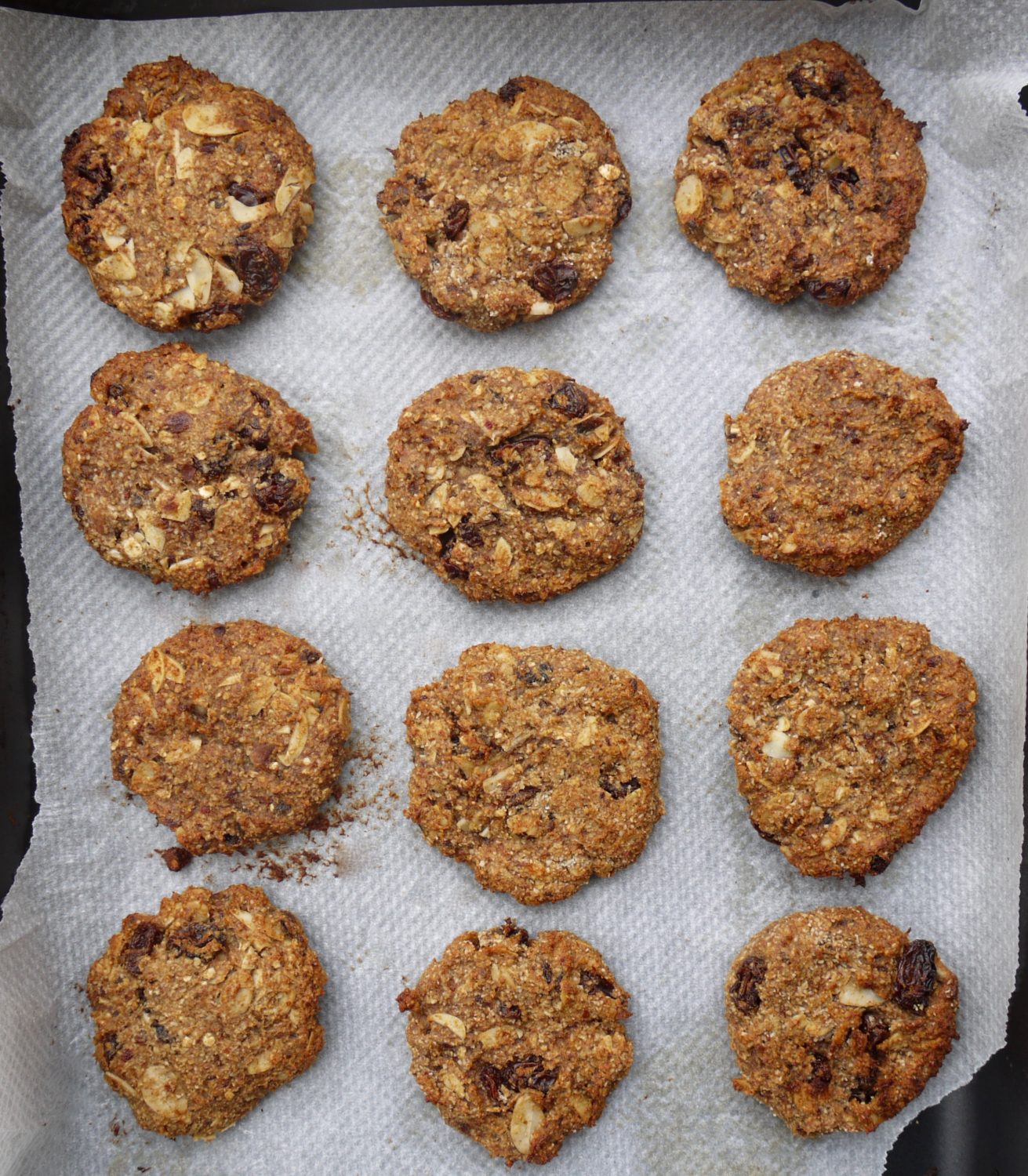 Sometimes, only a cup of tea and a biccie will do. It doesn't have to be the fanciest of biscuits, but since the shop-bought, sugar-laden types don't really excite me, I love to make my own super-simple and surprisingly heathy version…
Say hello to these easy, homemade almond and raisin oatmeal cookies!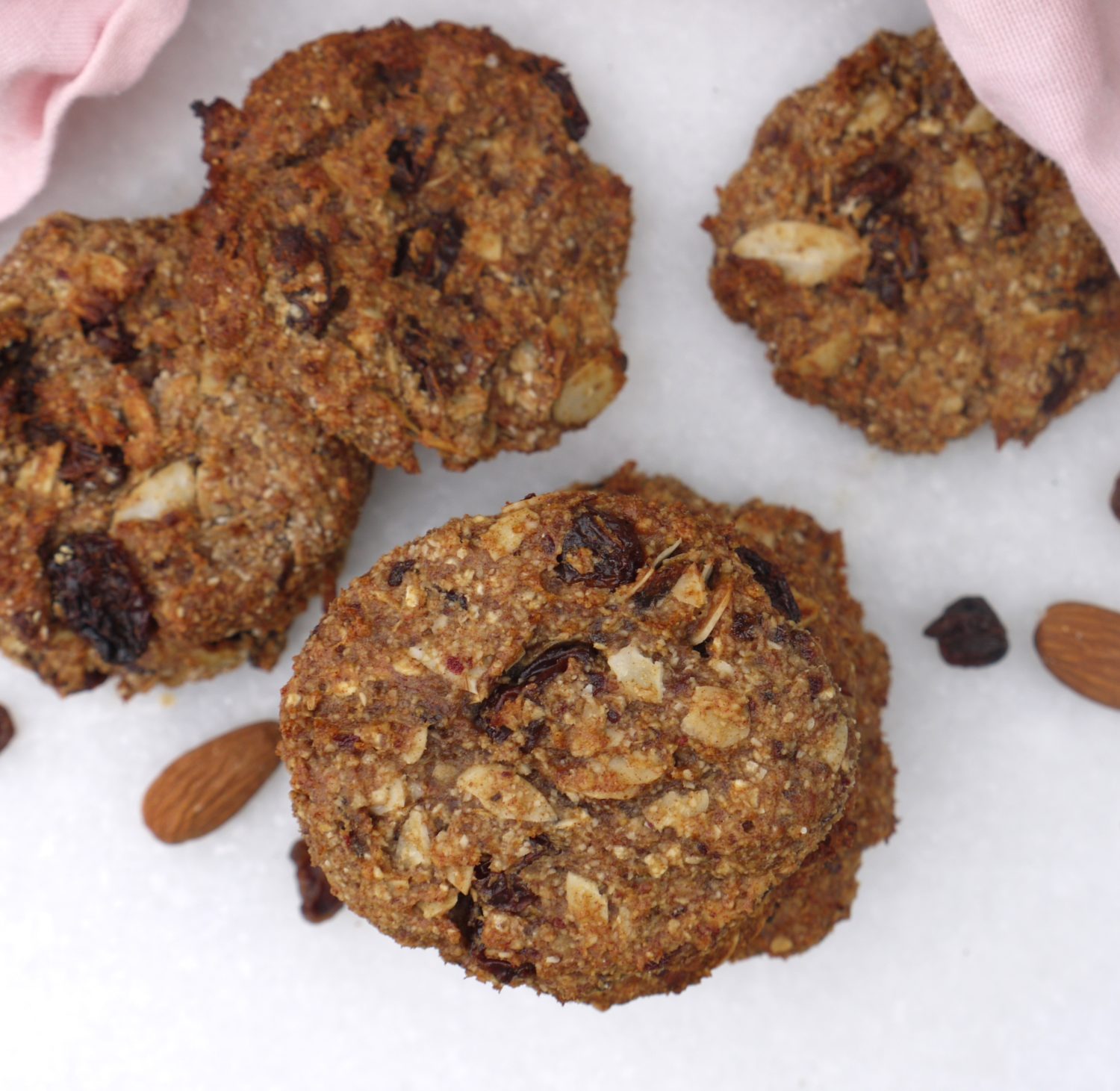 What I love most about these little beauties, apart from their warm and cosy flavour, is their simplicity. Everything pretty much gets chucked into the food processor to form a dough, then you quickly mould and bake the cookies. Easy peasy.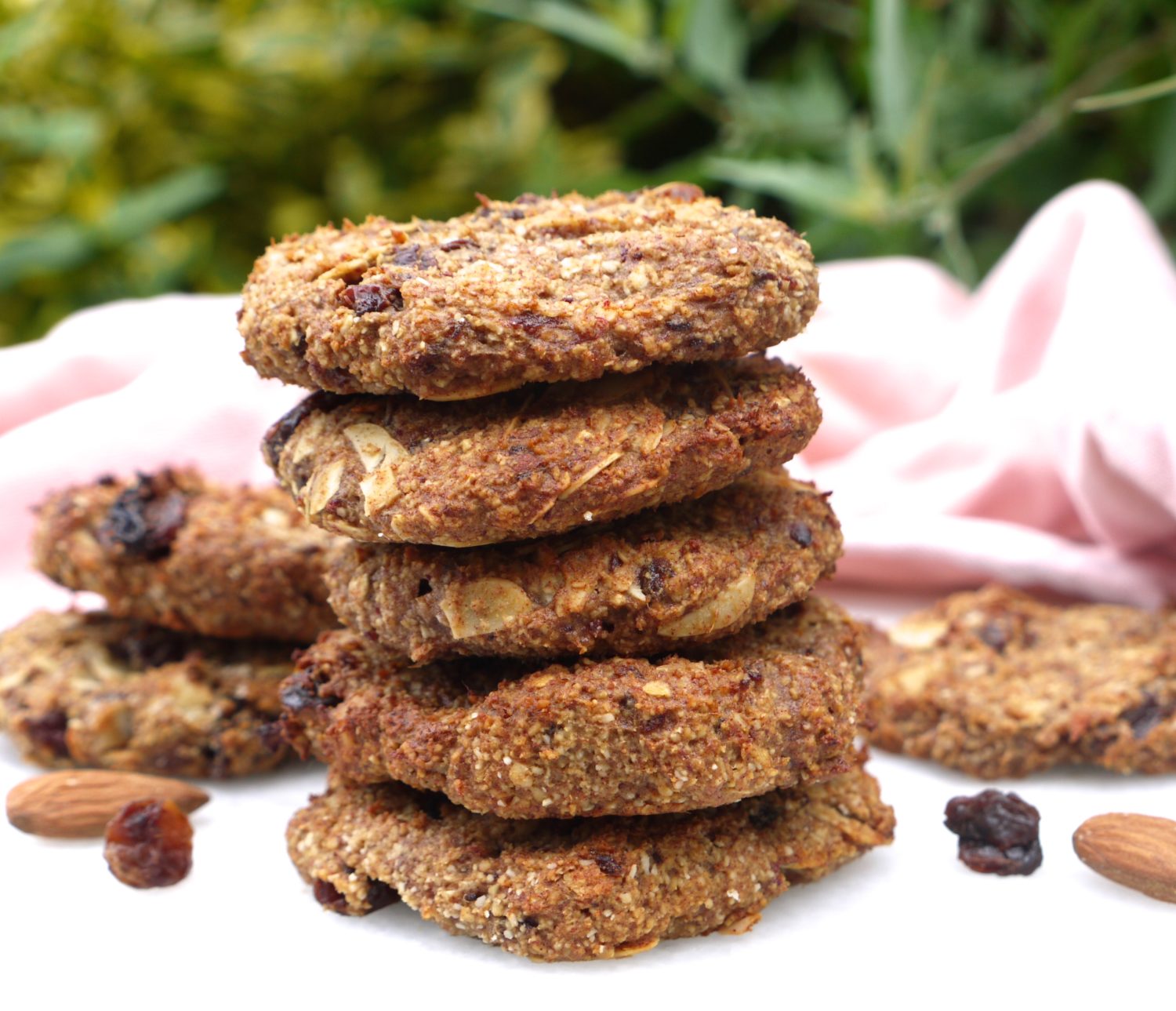 I love how homely and rustic they look. No messing around, just simple, wholesome cookies naturally sweetened with dates, banana and cinnamon.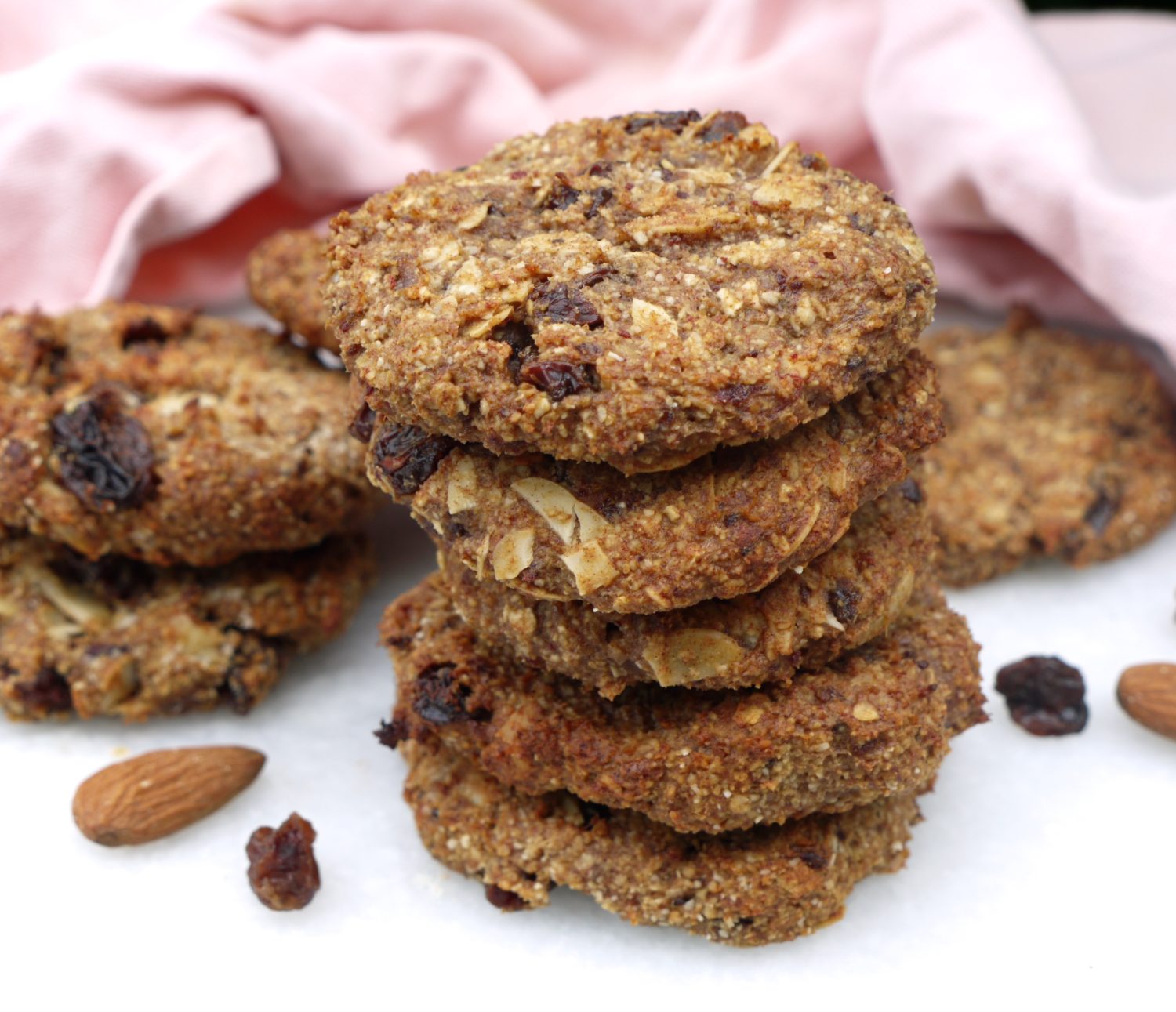 I love the chewiness of raisins in cookies, and the flaked almonds add plenty of texture too. But you feel free to add in chocolate chips, dried cranberries, seeds, flax, chopped nuts or whatever else your heart desires! They're healthy enough to grab for a quick brekkie on the go, a mid-morning or mid-afternoon pick-me-up or a post-workout energy booster. Plus they're perfect for lunch boxes, whether it's a summer beach picnic or a mid-morning snack at school come September.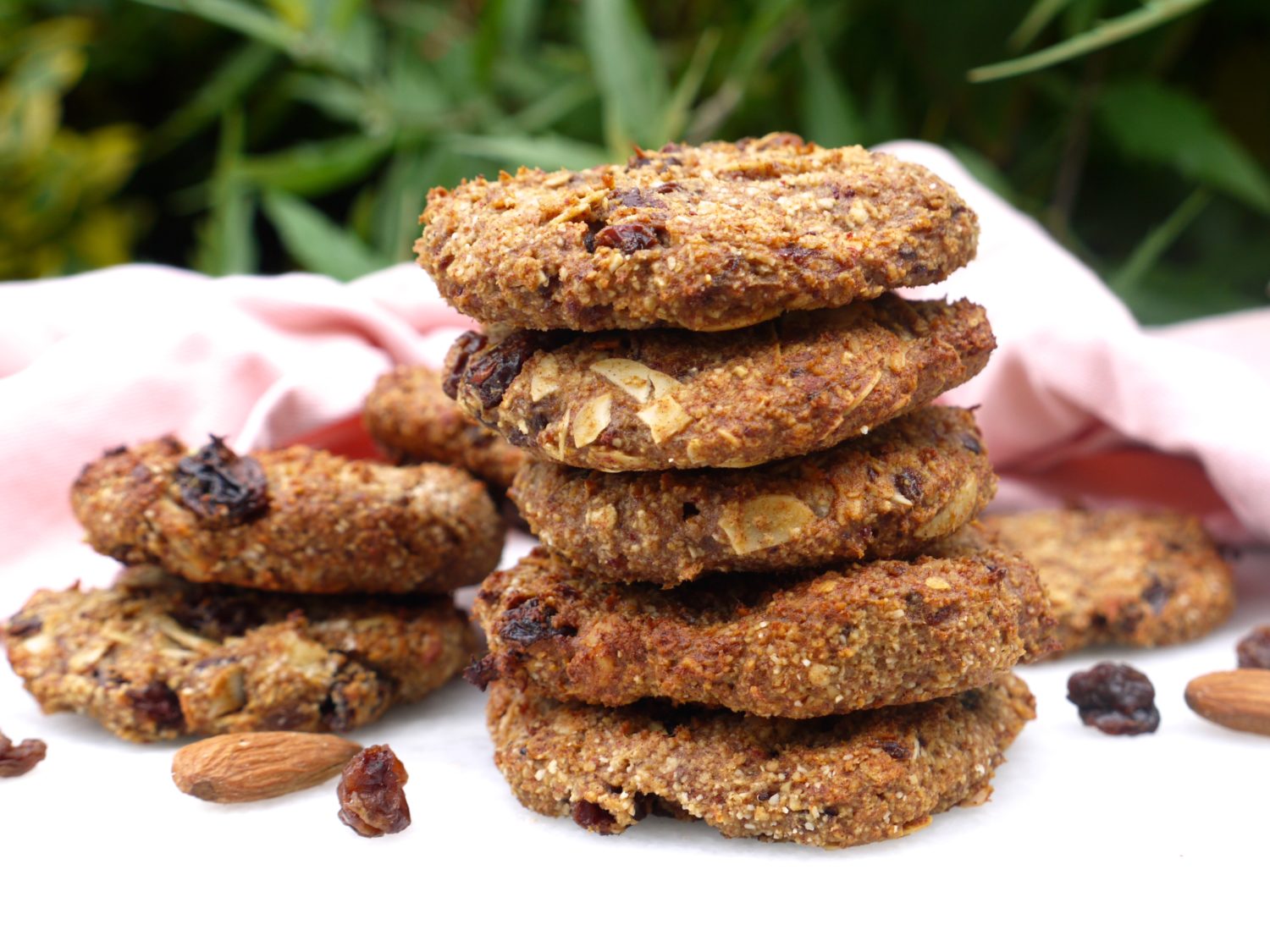 I would love to know if you get a chance to make these Almond and Raisin Oatmeal Cookies! Simply tag #RosannaDavisonNutrition on Instagram or Twitter or come on over to my Facebook to say hello 🙂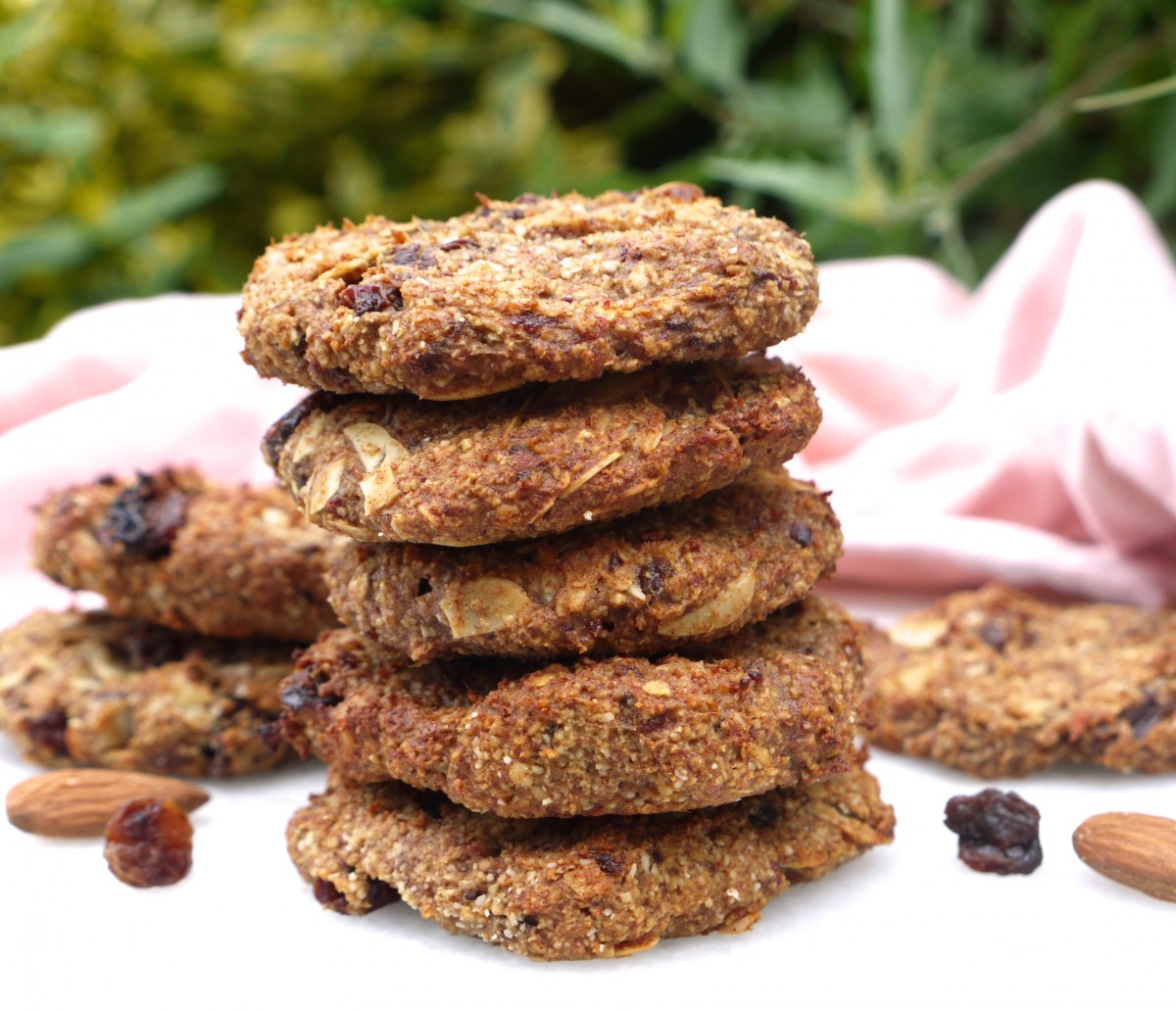 Almond and Raisin Oatmeal Cookies
2016-07-23 13:57:34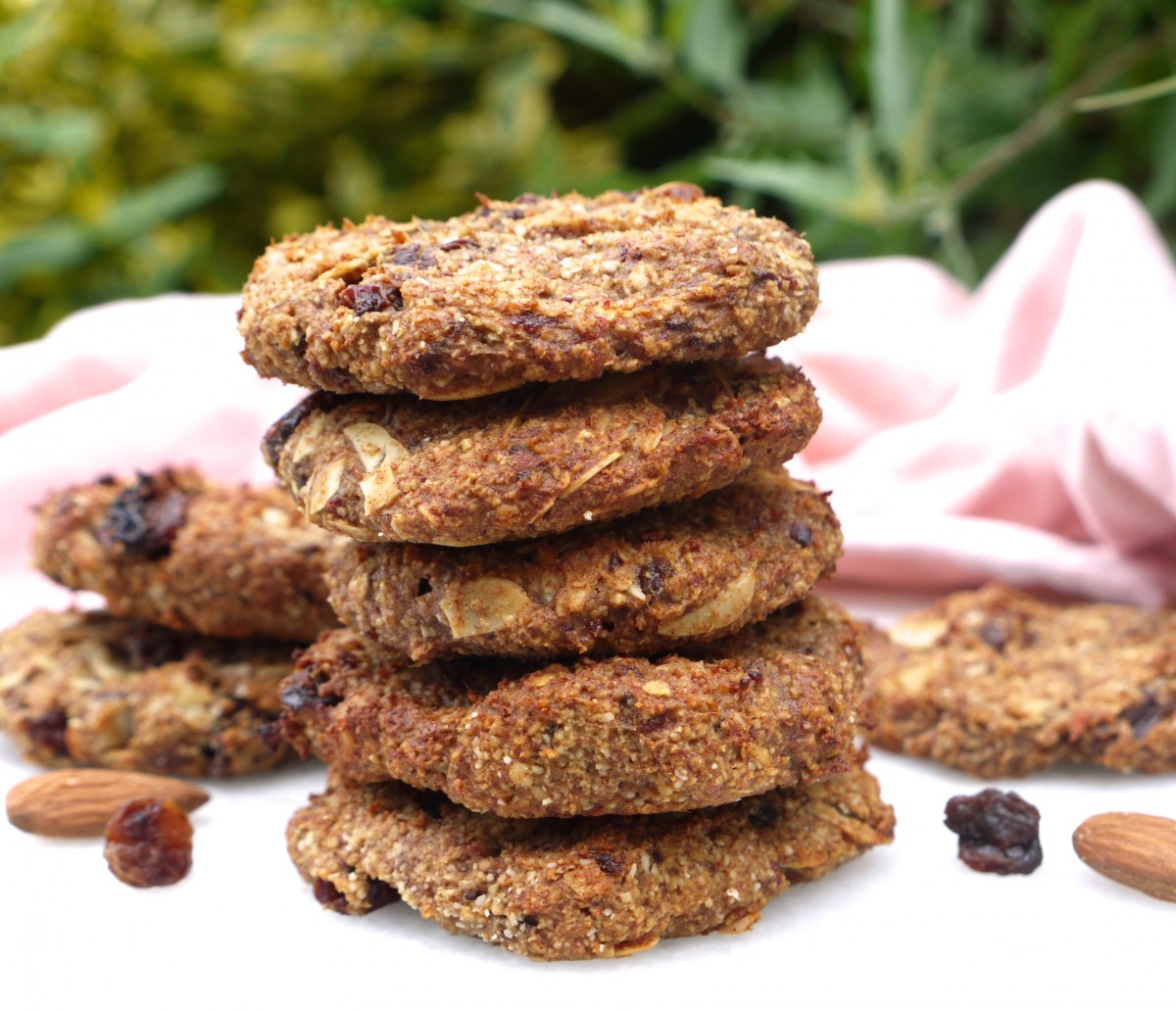 Deliciously simple, rustic cookies, free from sugar and naturally sweetened with dates, banana and cinnamon. Healthy enough as a quick breakfast, a mid-morning or afternoon snack or as a post-workout energy booster. Nutrition information per cookie: 151 calories, 3.8g protein, 21.5g carbs, 6.8g fat, 3g fibre
Ingredients
175g (1 cup) pitted dates, soaked in hot water for 20 minutes to soften
1 ripe banana
2 tbsp almond or peanut butter
60g (3/4 cup) oats (I used a certified gluten-free brand)
90g (3/4 cup) ground almonds
1 tsp cinnamon
1 tsp vanilla extract
110g (3/4 cup) raisins
65g (3/4 cup) flaked or chopped almonds (I used flaked)
Instructions
Preheat the oven to 190C and line a baking tray with greaseproof paper
Drain the soaked dates well and place them in the food processor. Process until they begin to resemble a paste.
Add the banana and almond butter and process to combine well.
Add the oats, ground almonds, cinnamon and vanilla. Process to create a thick, sticky dough.
Transfer the dough to a large mixing bowl and mix in the raisins and almonds in.
Use your hands to form the dough into balls and flatten into a biscuit shape. If the dough is too sticky to mould, add 1-2 tbsp ground almonds to it.
Place the tray into the preheated oven and bake for 15-20 minutes, until golden.
Allow the cookies to cool for ten minutes on a wire cooling rack before serving.
Notes
Any leftovers can be stored in an airtight container for 3-4 days.
Rosanna Davison Nutrition https://www.rosannadavisonnutrition.com/