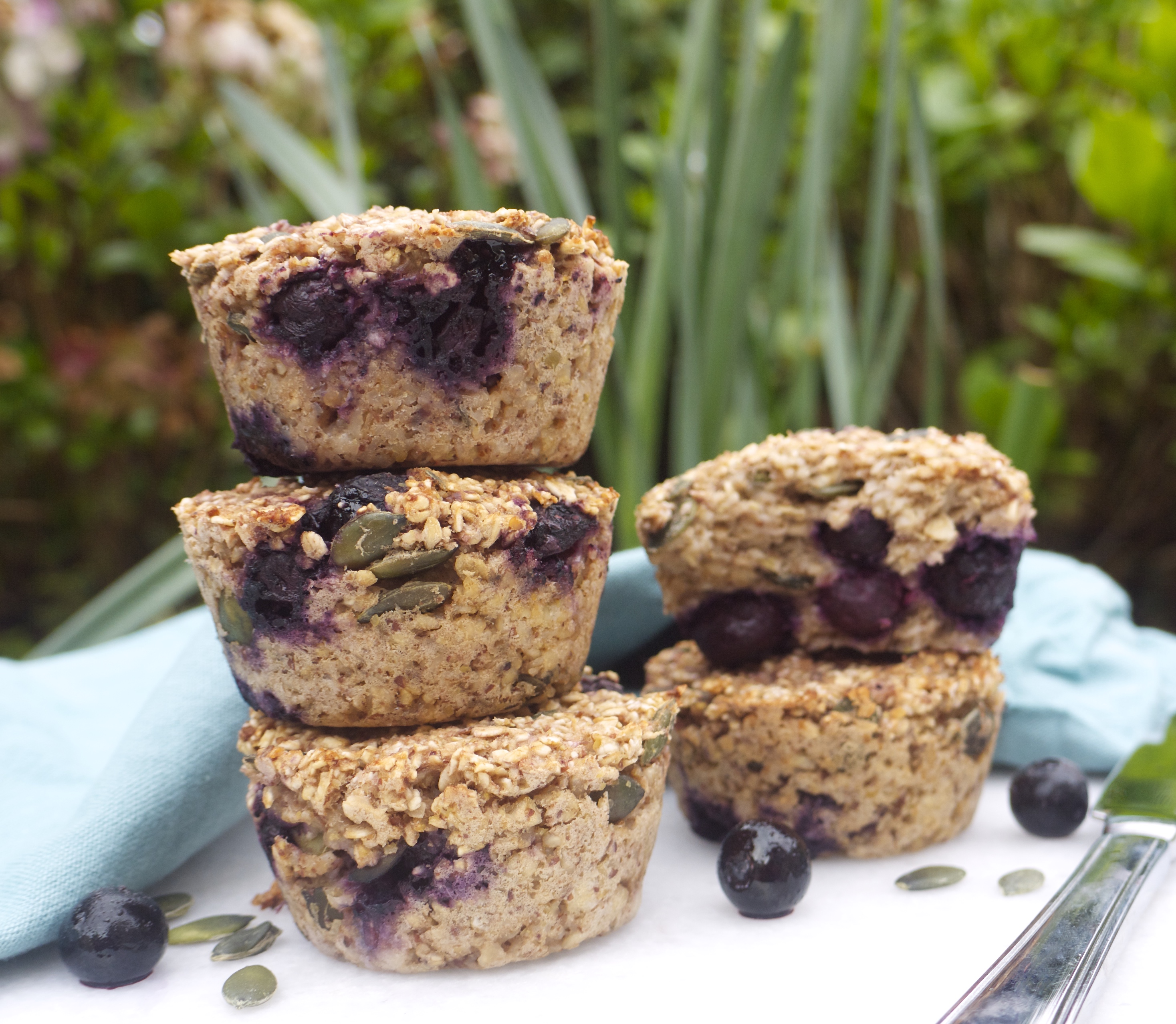 Breakfast tends to be the meal of the day that I'm asked most frequently about.
Often people are stuck for healthy ideas and need some inspiration for a brekkie that will keep them feeling full, boost their energy levels, help them to avoid those mid-morning cravings for something chocolatey to dunk in a cup of tea, and of course, convenience is key.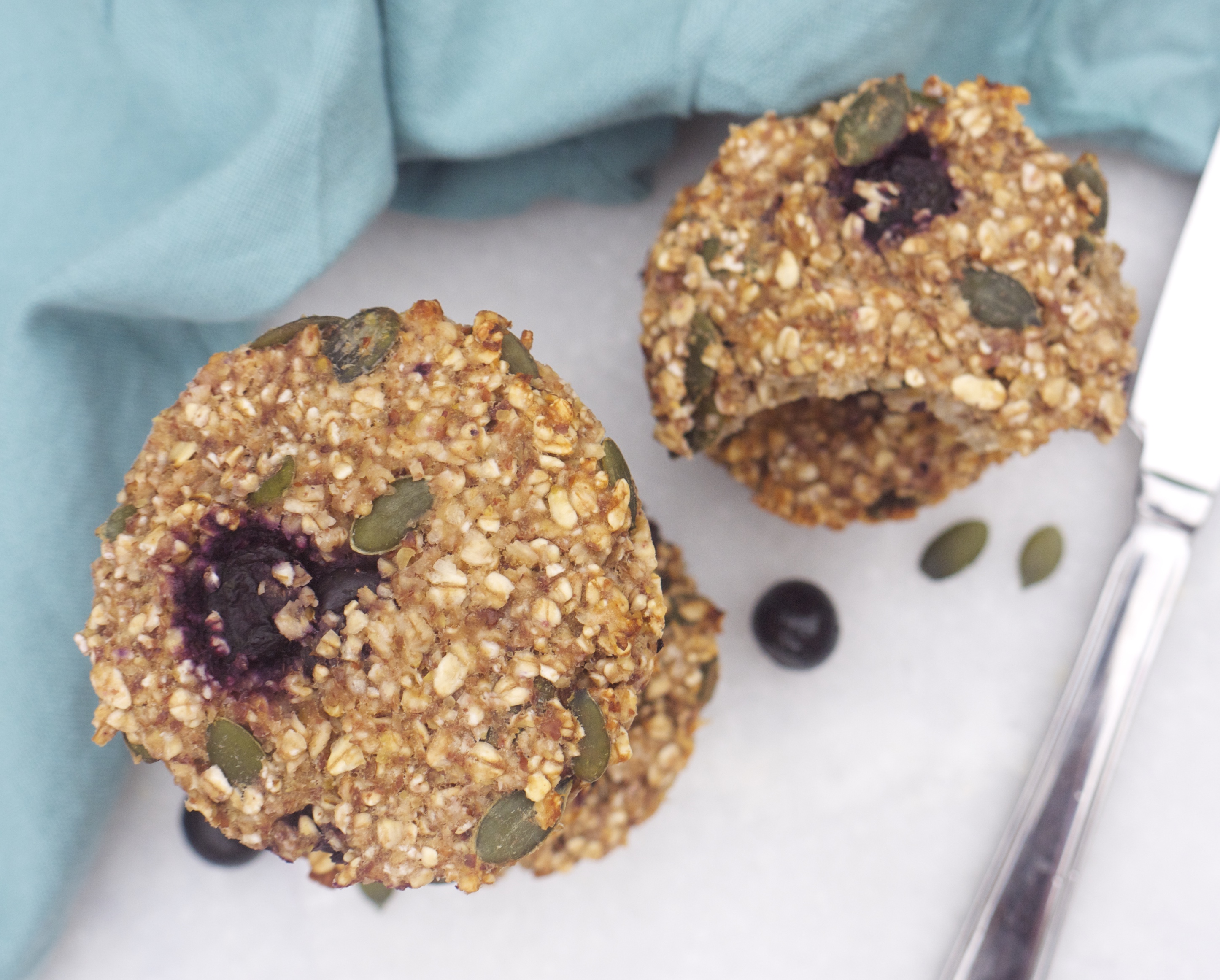 I love that these muffins can be made in a big batch at the beginning of the week and simply stored in the fridge to grab for breakfast on the go either cold or gently warmed in the oven, or popped into a lunchbox for a healthy snack.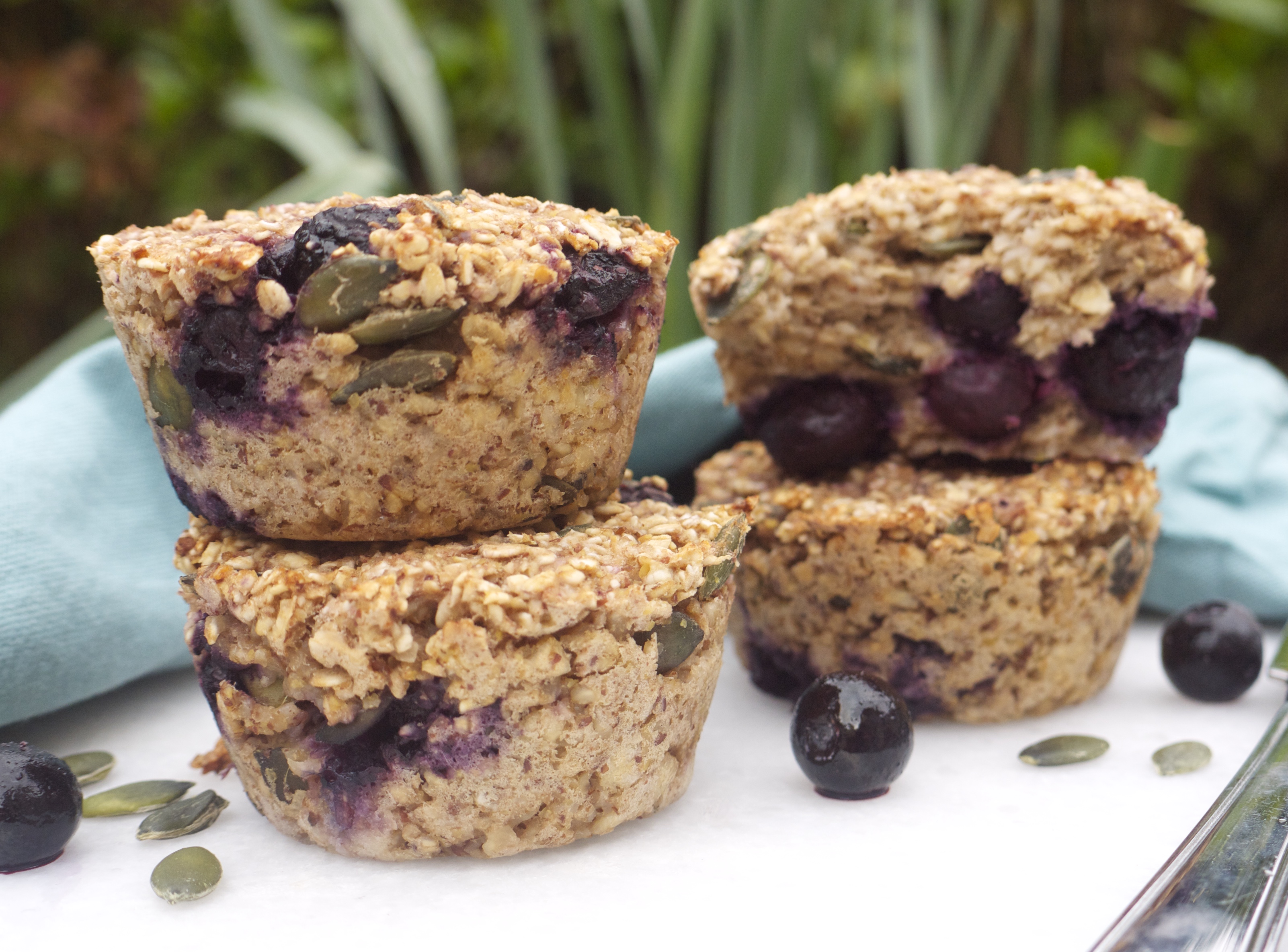 They're free from refined sugar, dairy, gluten, soy and oils, yet full of flavour as they're naturally sweetened with homemade apple sauce, blueberries, cinnamon and vanilla. A bit like a cosy bowl of porridge in a handy and portable muffin shape!
Rich in energy-booting B vitamins and iron, dietary fibre, vitamin E, magnesium, selenium and immune-supporting zinc, they really are one of the most nutritious ways to start your day 🙂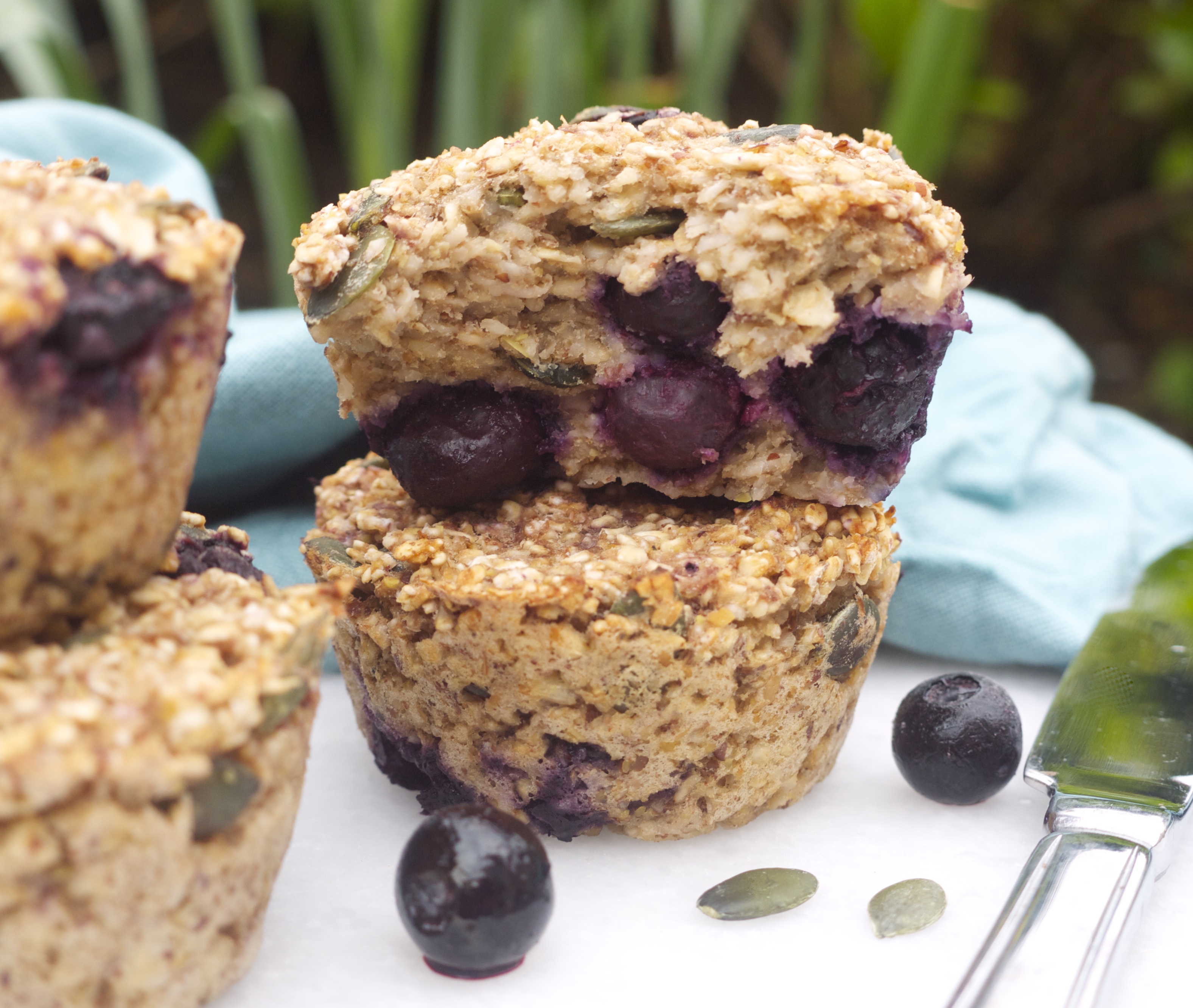 I would love to know if you get a chance to make these Apple and Blueberry Breakfast Muffins! Simply tag #RosannaDavisonNutrition on Instagram or Twitter or come on over to my Facebook to say hello 🙂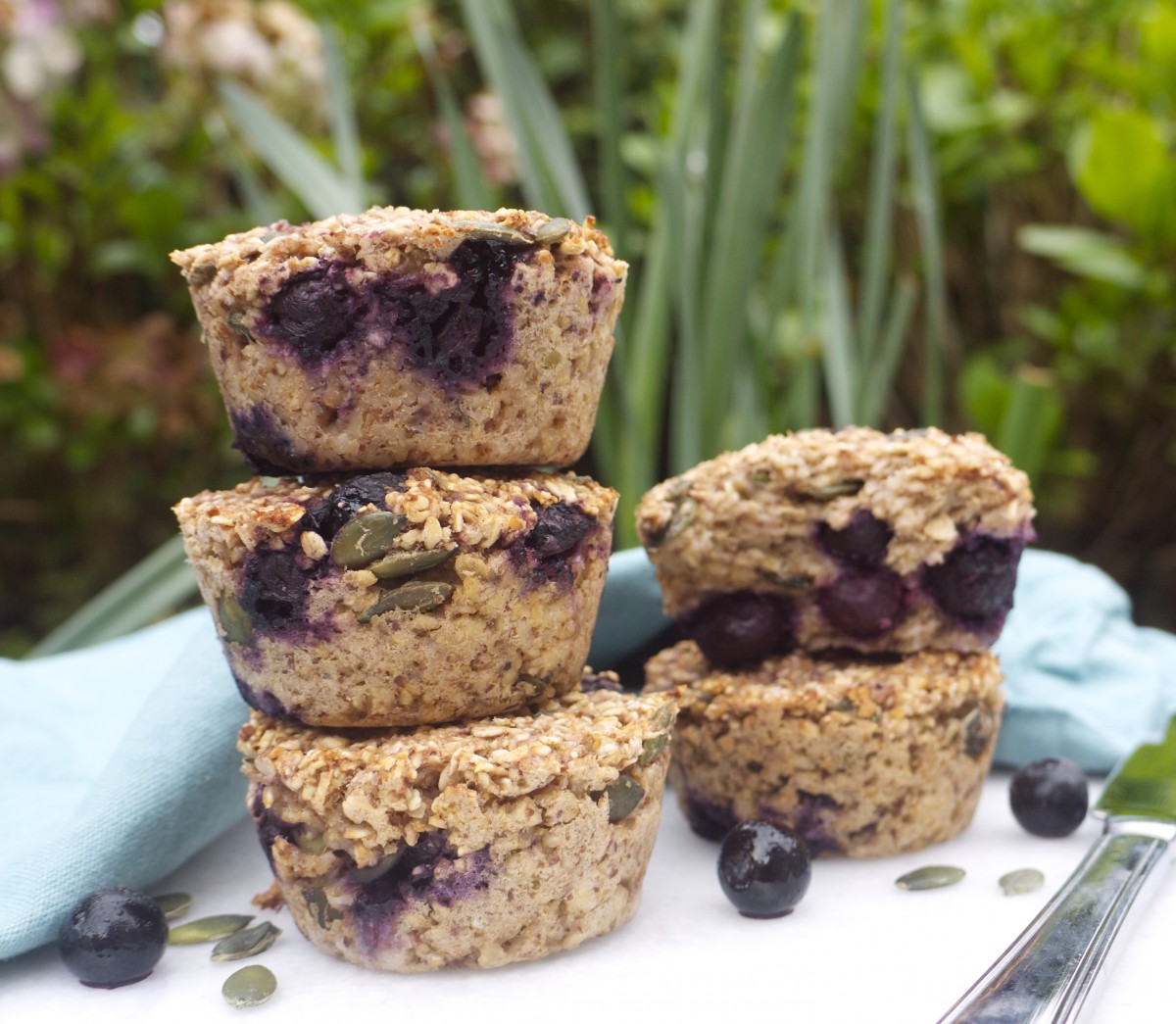 Apple and Blueberry Breakfast Muffins
2016-04-05 12:02:23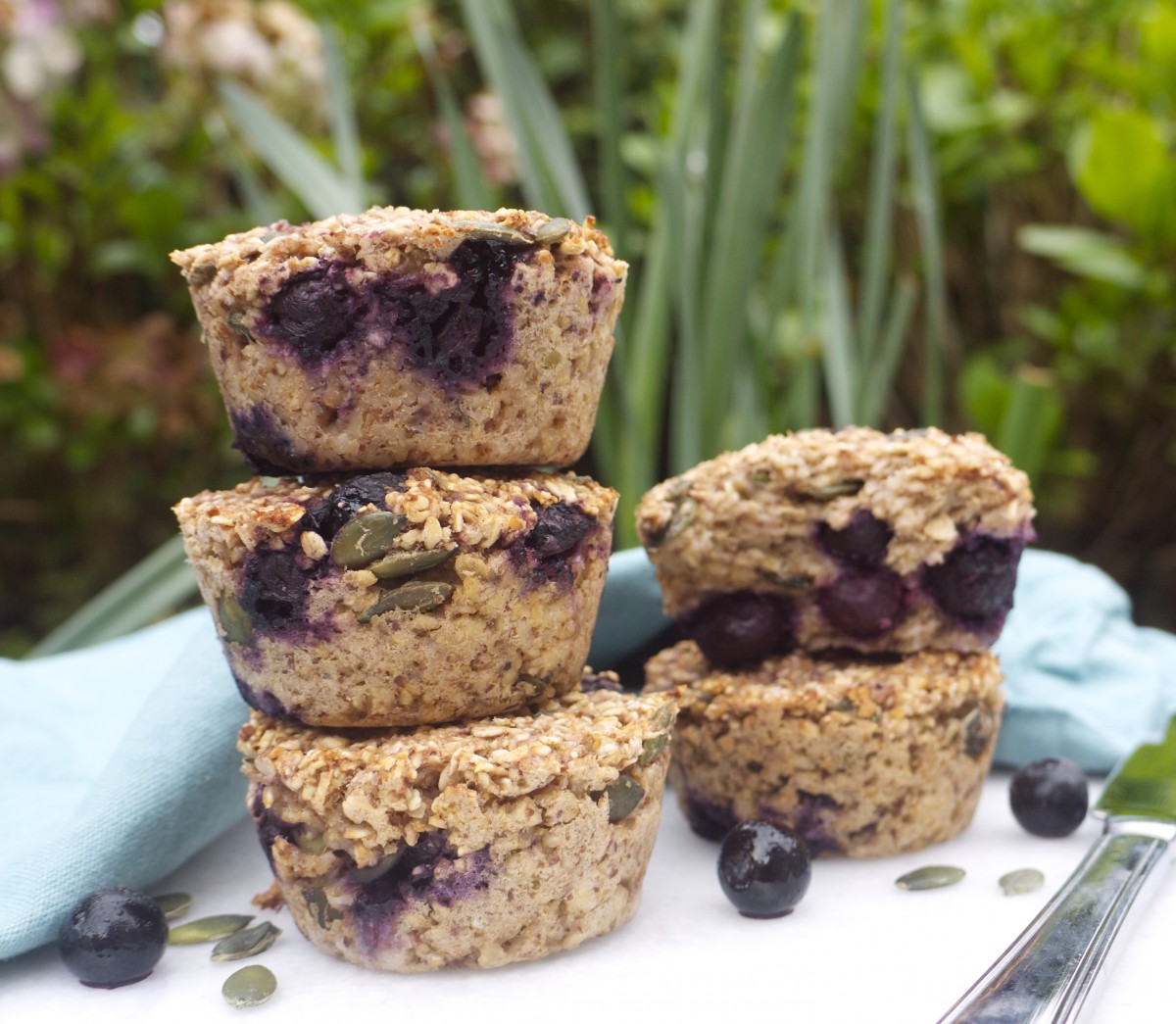 A healthy breakfast or snack option for busy people. These muffins are free from refined sugar, gluten, dairy, soy and oils, and are naturally sweetened with homemade apple sauce. Nutrition Information Per Muffin: 160 calories, 4.8g protein, 25.5g carbs, 4.5g fat, 4.4g fibre
Ingredients
virgin coconut oil, to grease
3 medium apples or 4 small, rinsed, cored and quartered (I used 3 Pink Lady apples)
215g (2.5 cups) porridge oats (I used a certified gluten-free brand)
2 tbsp ground flaxseed
1 tsp cinnamon
Pinch of sea salt
1 tsp vanilla extract or vanilla powder
2 tsp Natvia/4-5 drops liquid Stevia/1 tbsp maple syrup or honey (optional)
100g (1 cup) fresh or frozen blueberries (I used frozen)
4 tbsp pumpkin seeds
190ml (3/4 cup) unsweetened almond milk (or your favourite plant milk)
Instructions
Preheat the oven to 190C and lightly grease a muffin tin with coconut oil. You may also want to line it with muffin cases, but the muffins may end up a little soggy.
Place the chopped apples in a blender or food processor and blend until a smooth sauce forms. Use a splash of water to help blend, if necessary.
In a large mixing bowl, stir the oats, flaxseed, cinnamon and sea salt together well.
Add in the vanilla, sweetener (if using), blueberries, pumpkin seeds and apple sauce and stir until well combined.
Add in the almond milk and continue to stir, until a thick porridge-like mixture forms.
Divide the mixture between the greased muffin wells and bake in the oven at 190C for 20-25 minutes, until golden on top and firm to touch.
Allow the muffins to cool for a few minutes before transferring to a wire cooling rack.
Notes
Store the muffins in an airtight container in the fridge for 3-4 days.
Serve cold or gently reheat in the oven for 10-12 minutes before serving.
Rosanna Davison Nutrition https://www.rosannadavisonnutrition.com/