Happy Saturday!!
I'm just home from a tough class at Pilates Plus Dublin, and am really craving a big, nourishing salad. This avocado, spinach and millet superfood salad is an easy recipe I put together for lunch recently, and found it really filling and energising.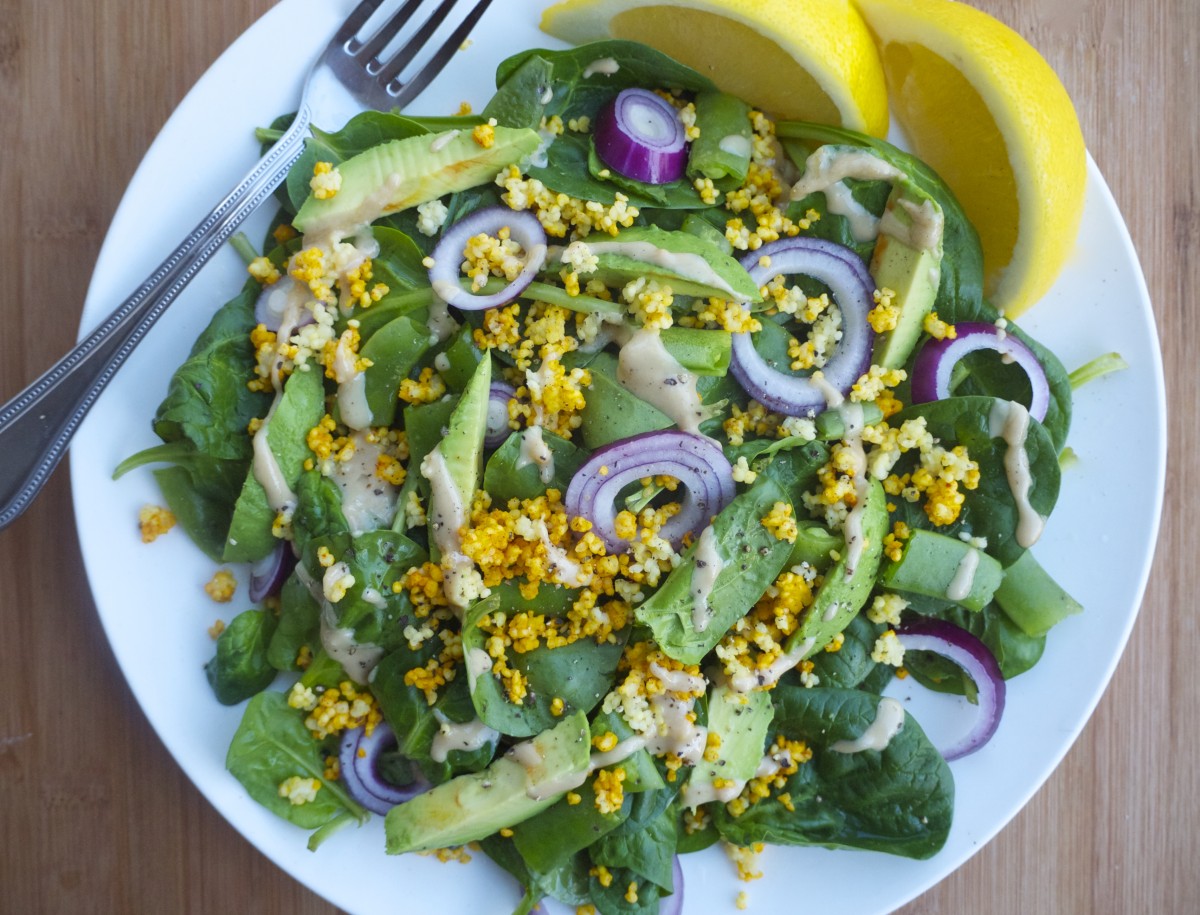 Spinach is obviously an amazing type of green to include in your diet regularly, and I find it to be a good source of iron to help support energy levels, and a huge array of vitamins to keep your skin looking healthy and youthful.
Meanwhile, millet is more than just bird food! It's cooked like a grain, but it's actually a naturally gluten-free seed, with a great creamy and mild flavour, and it's quick and easy to cook. It's a good option for post-exercise, as it contains all of the essential amino acids for muscle growth and repair. It has vitamins B1, B2, B3, B5 and B6 to support every levels and mood amongst many other functions, and it's a good source of magnesium to help relax tight muscles, zinc to support your immune system. A superfood indeed!
I bought a bag of organic millet in my local supermarket, and it's also available online for €2.35 for 500g: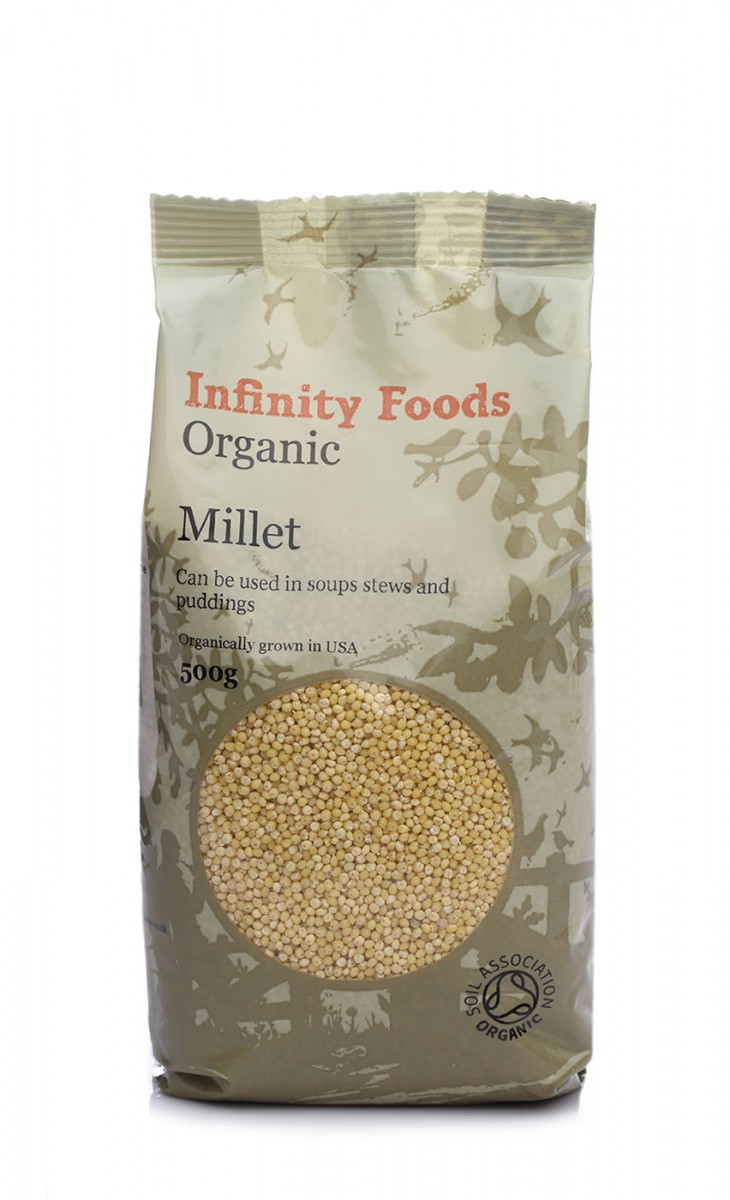 I popped on some ripe avocado slices for their skin-friendly healthy fats, sliced red onion, lots of lemon juice, and drizzled the whole salad with tahini for its impressive calcium content.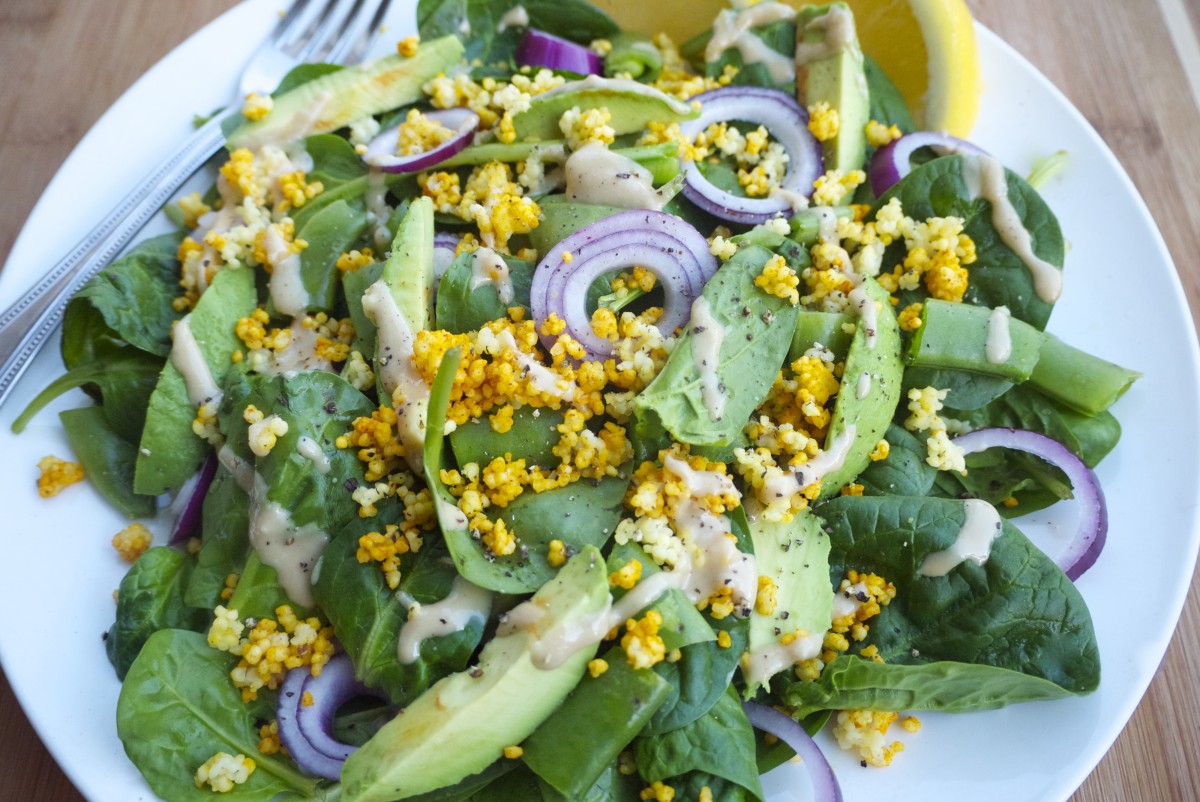 I would love to know if you get a chance to make this Avocado, Spinach and Millet Superfood Salad! Simply tag #RosannaDavisonNutrition on Instagram or Twitter or come on over to my Facebook to say hello 🙂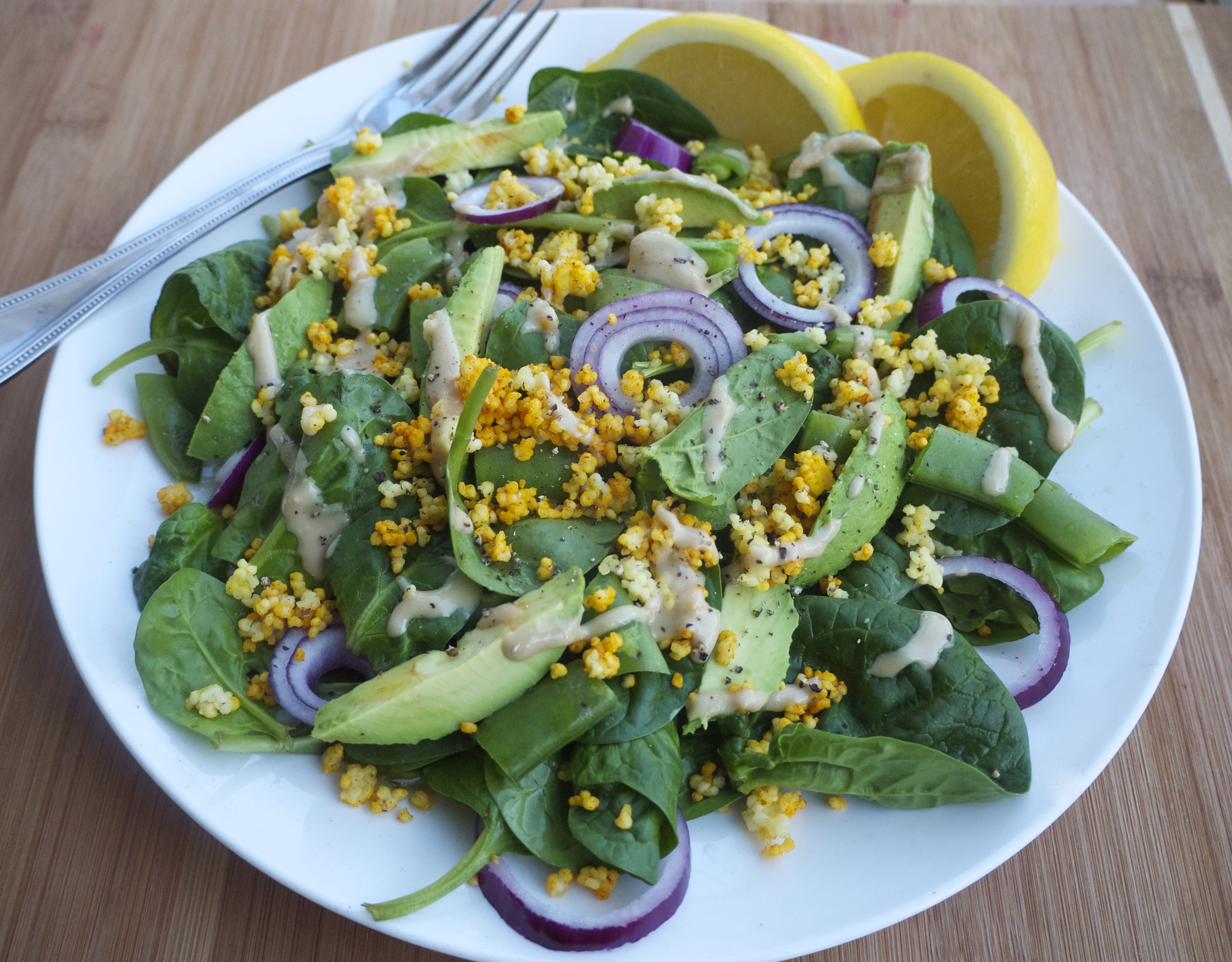 Avocado, Spinach and Millet Superfood Salad
2015-03-23 18:46:21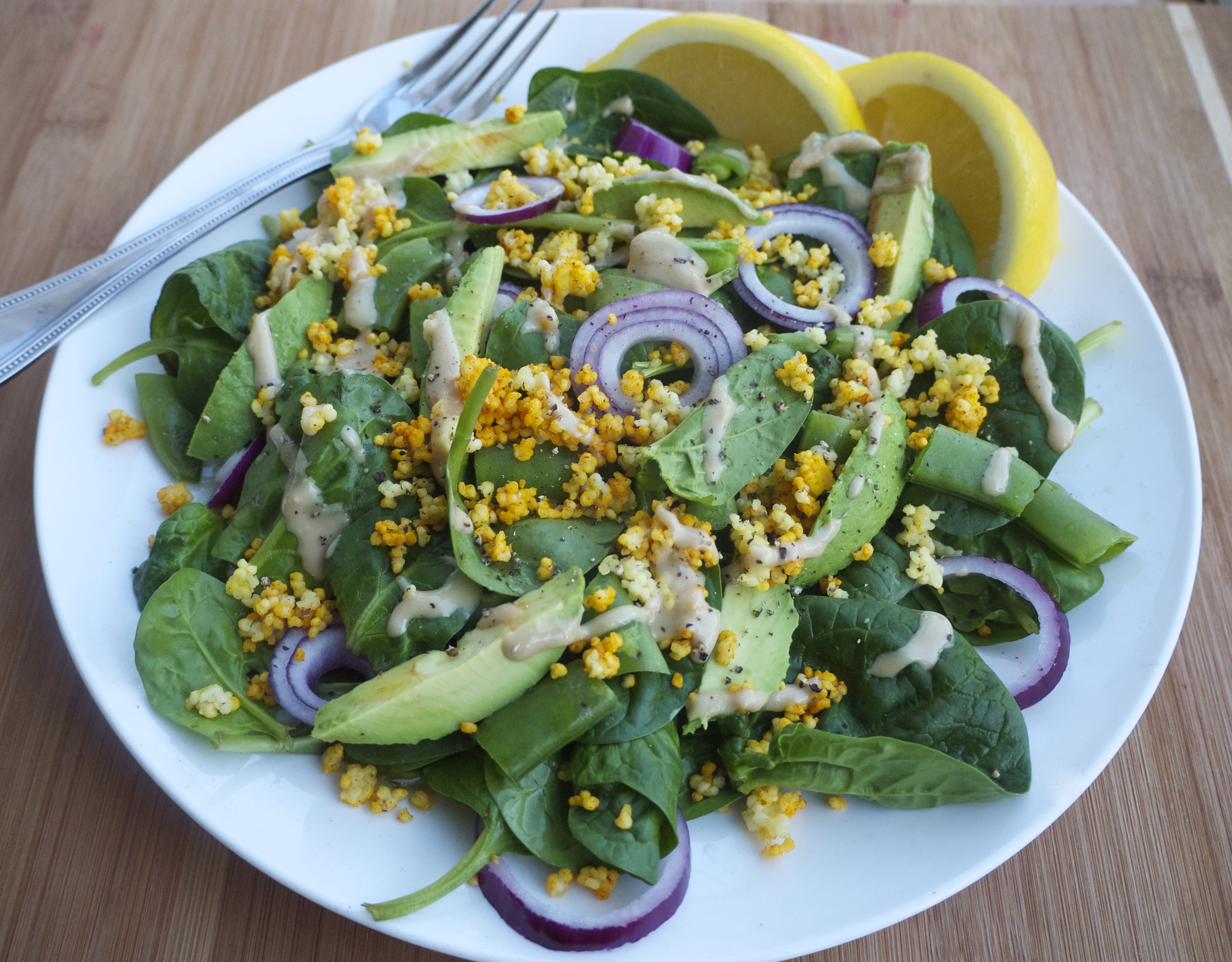 Serves 2
One of my favourite light meals and packed with some of the world's most nourishing foods! Easy and quick to throw together.
Ingredients
100g (1/2 cup) dry millet
240ml water
1/2 tsp turmeric
1/2 tsp smoked paprika
Pinch of Himalayan pink rock salt and freshly ground black pepper, to taste
200g baby spinach
1/2 a ripe avocado, peeled and sliced
1/2 a medium red onion, sliced
4 tbsp snow peas, chopped
1/2 a lemon
2 tbsp tahini
Instructions
In a saucepan over a medium heat, cook the millet in the water for about ten minutes, until the water has evaporated and the millet grains have become swollen.
Remove it from the heat and stir in the turmeric, smoked paprika and seasoning.
Rinse the spinach and arrange it on the plate with the avocado, onion and snow peas.
Sprinkle on the millet and finish with a squeeze of lemon juice, a drizzle of tahini and seasoning, to taste.
Rosanna Davison Nutrition https://www.rosannadavisonnutrition.com/