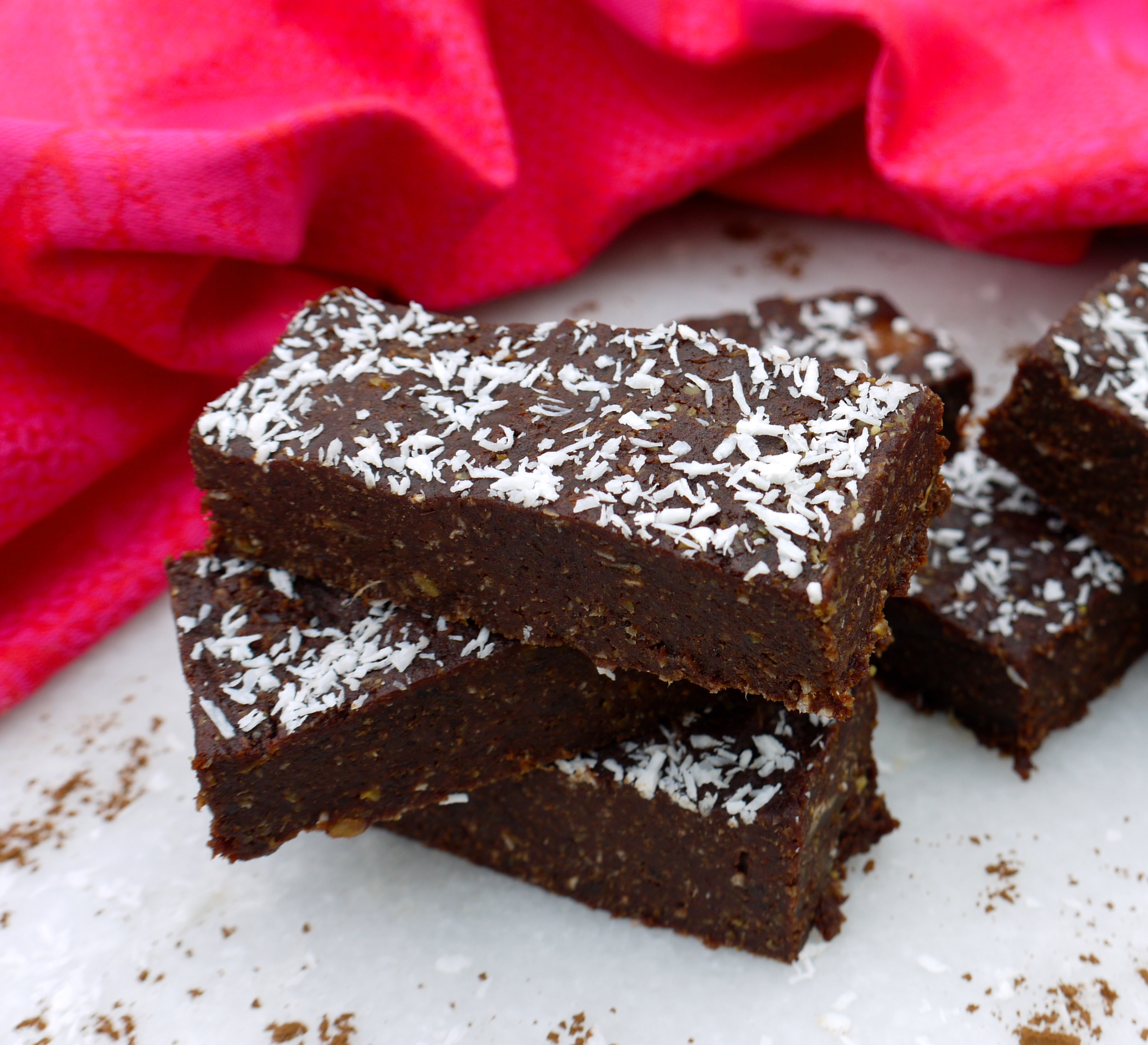 September is officially here… the season of mists and mellow fruitfulness! It's actually hard to believe that summer is over, the kids are back to school and the days and nights are going to get darker, cooler and longer from now on.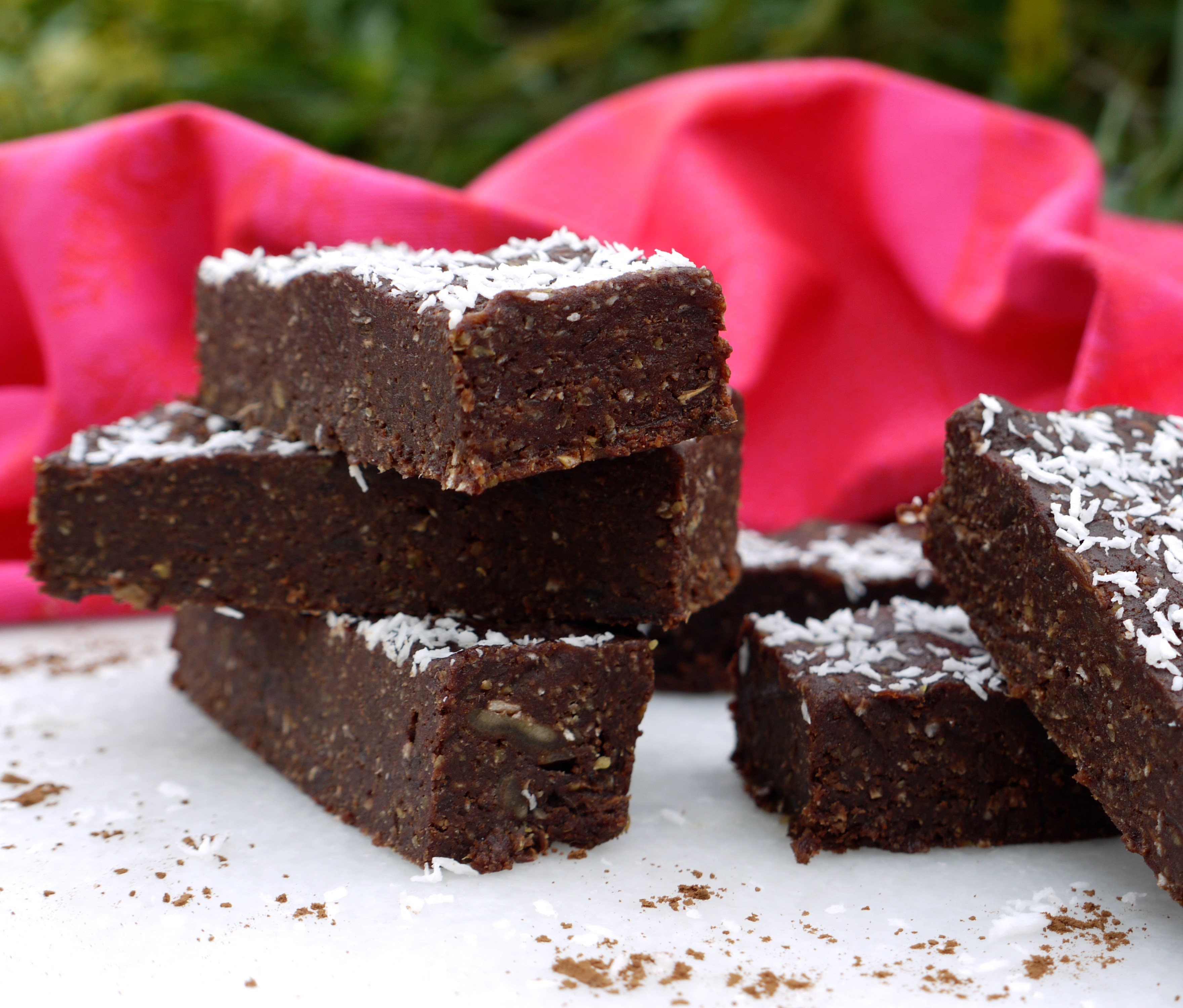 But there are plenty of positives to September, as it tends to signal a fresh start for many of us. It's a new school or college year and for a lot of people, it's a chance to get back into a healthy eating and fitness routine after the indulgences of summertime and holidays.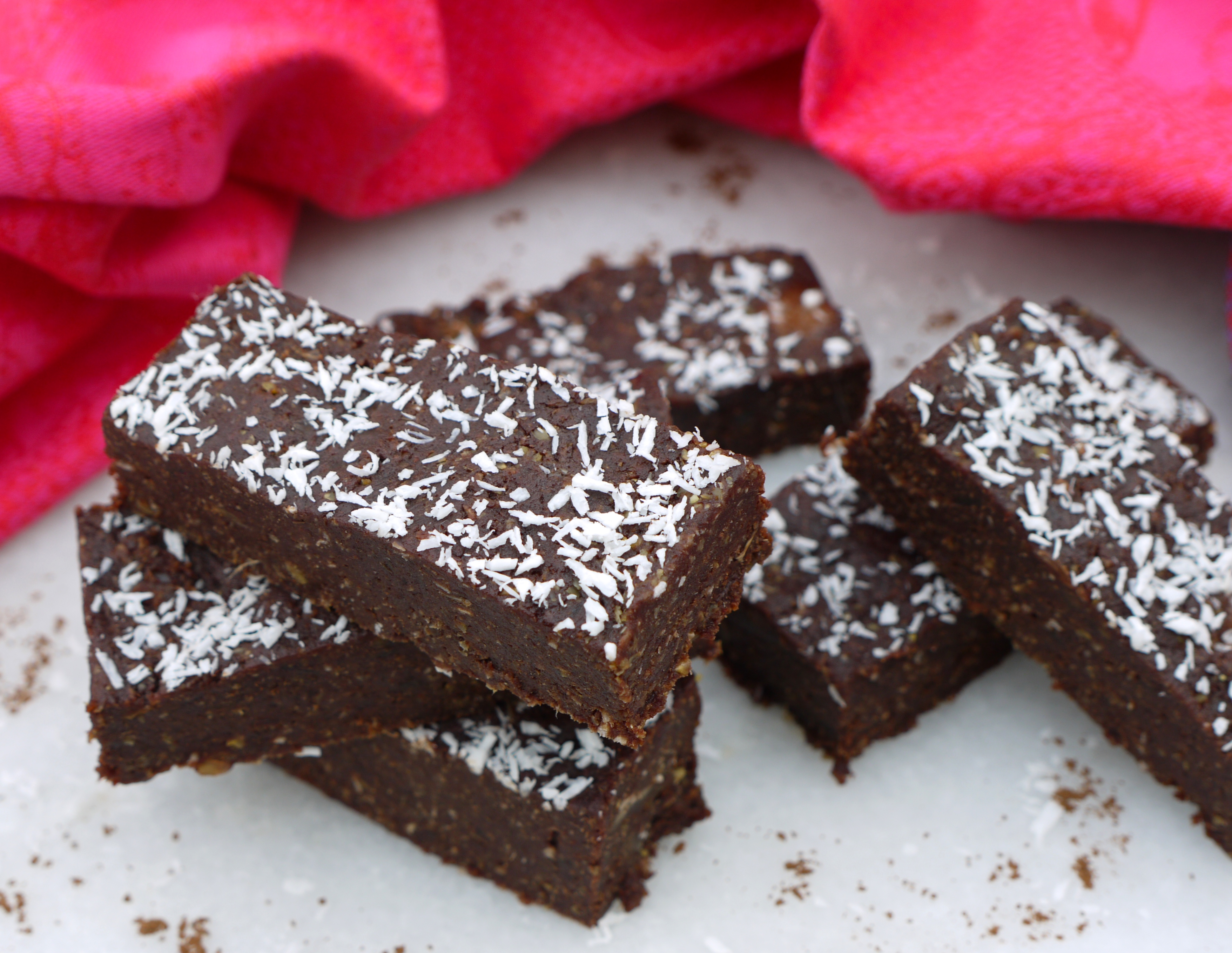 Healthy eating needn't mean total deprivation though, as these Brownie Bars prove! They're rich, raw, fudgey and taste indulgent, yet they're healthy enough to even grab for a quick brekkie on the go.
For kids, they make a great lunchbox treat for mid-morning munchies, or to fill that hunger gap between end of school and dinnertime. It gives them a sweet taste without the energy crash and mood fluctuations associated with refined sugar foods. Plus they're so simple for mums and dads to make, as they can be prepared in under 10 minutes and then the freezer does the rest for you! All of the ingredients can be found in any good supermarket. 🙂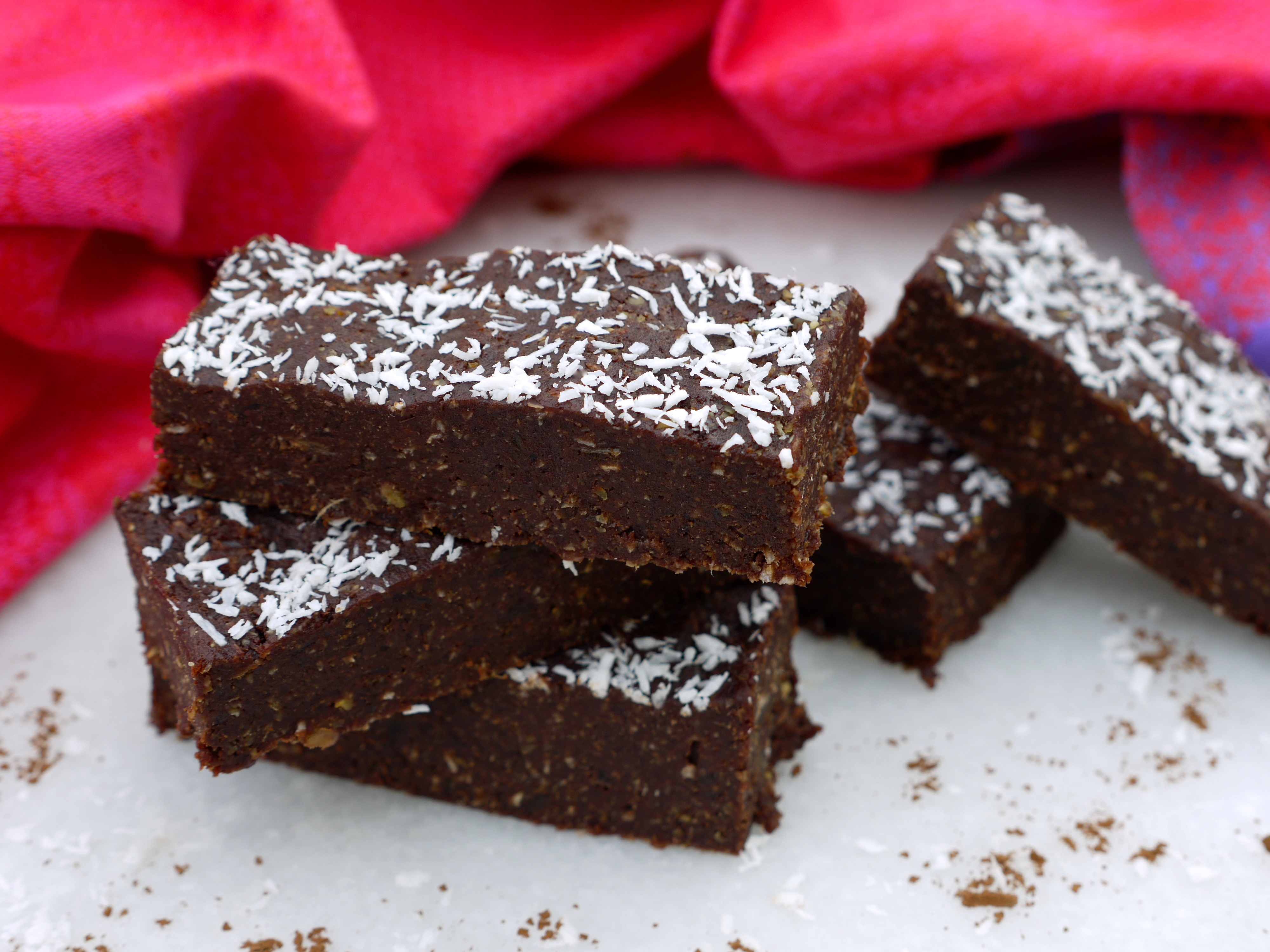 I would love to know if you get a chance to make these Back To School Brownie Bars! Simply tag #RosannaDavisonNutrition on Instagram or Twitter or come on over to my Facebook to say hello 🙂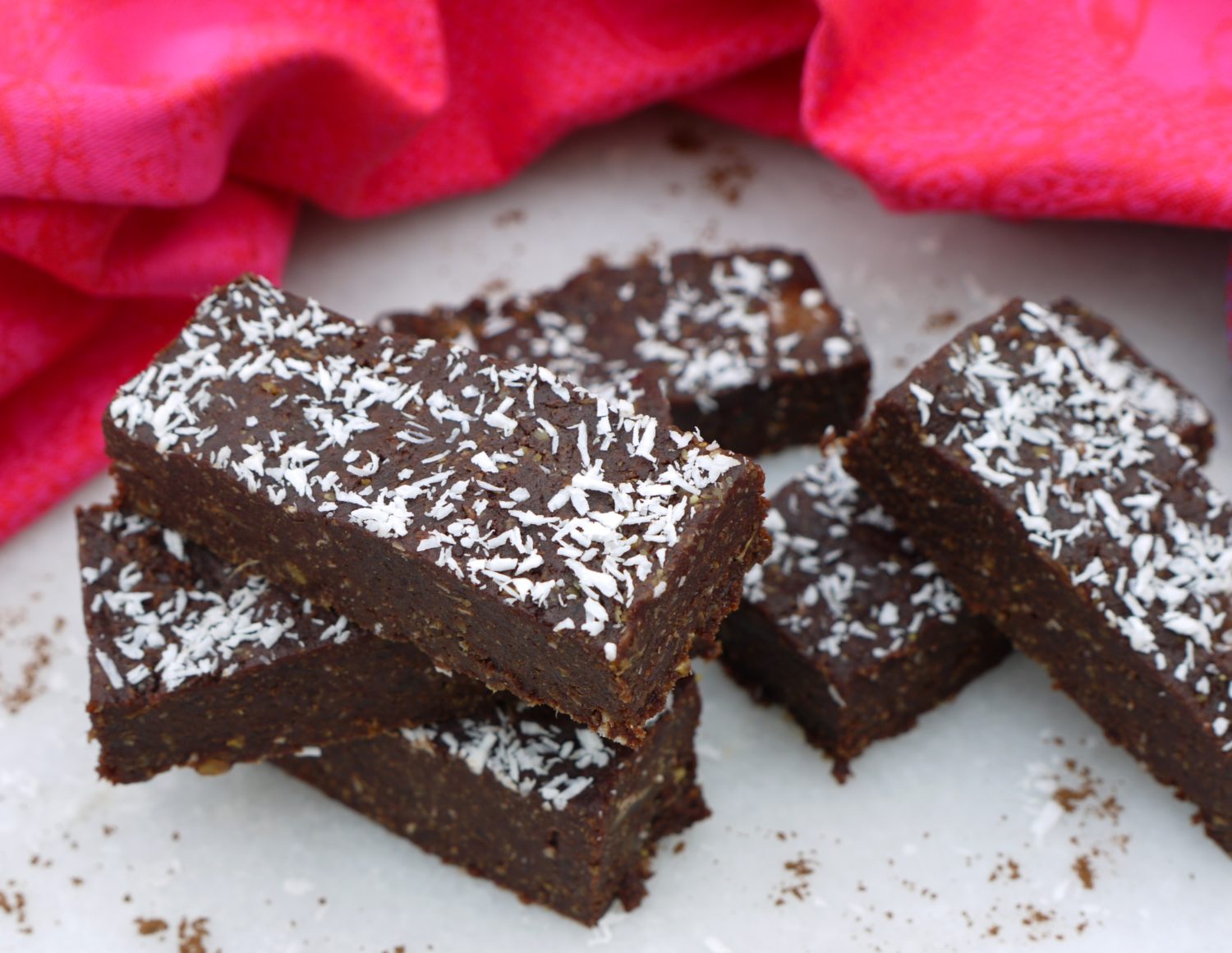 Back To School Brownie Bars
2016-09-01 11:44:07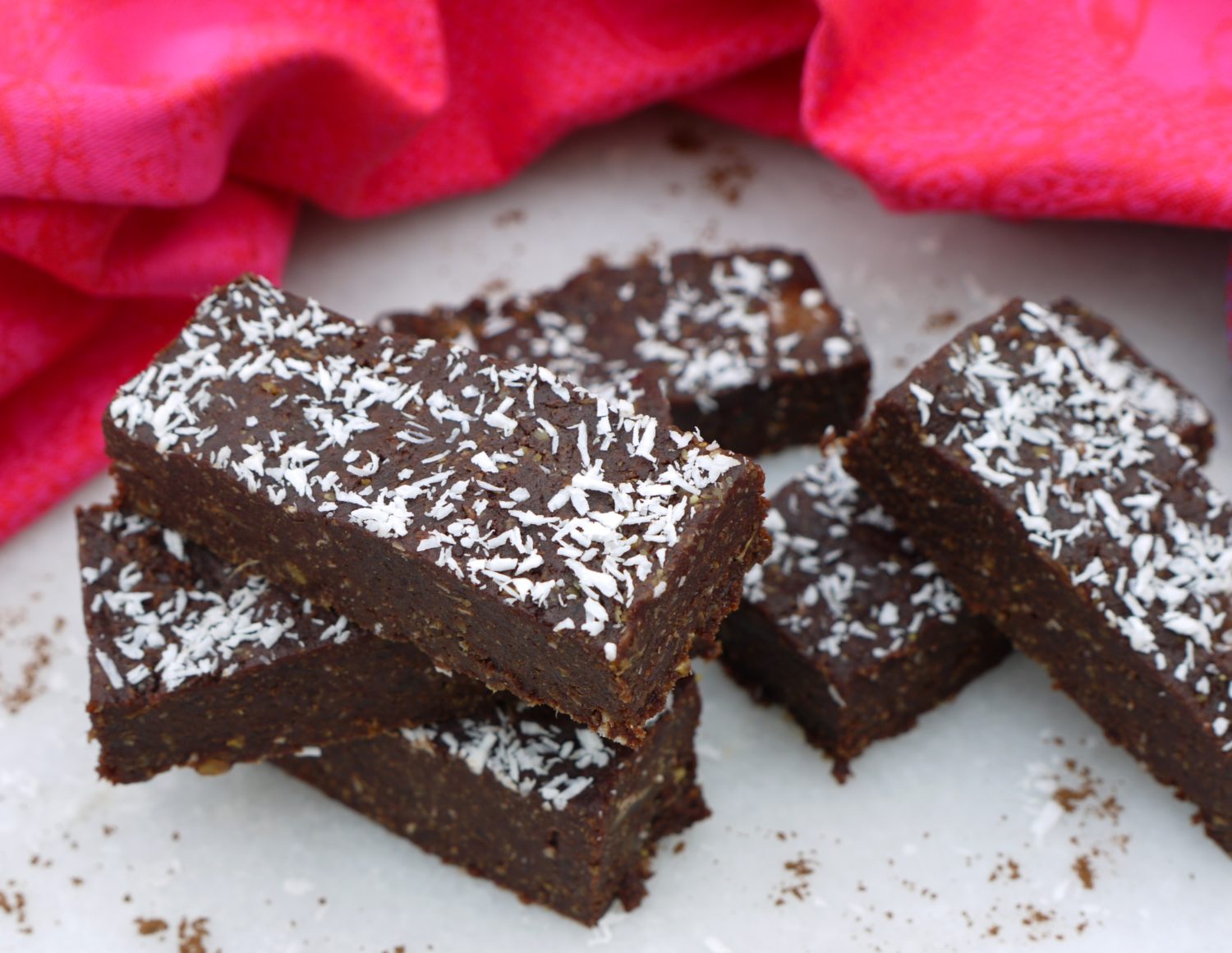 Rich, raw, chocolate fudge brownie bars, that are healthy enough to eat for breakfast! They make an ideal and easy energy-boosting snack for mid-morning munchies or to keep the family going in the afternoon. Nutrition information per bar (unsweetened): 214 calories, 3.6g protein, 39.3g carbs, 6.4g fat, 5.7g fibre
Ingredients
250g dates, pitted and soaked in hot water for 20 minutes to soften
50g (1/2 cup) porridge oats (I used a certified gluten-free brand)
2 tbsp desiccated coconut
3 tbsp raw cacao powder or Cadbury's Bournville Cocoa Powder
1 tbsp coconut oil, at room temp.
1 tbsp almond butter or your favourite nut/seed butter
1 tsp vanilla extract
1/2 tsp ground cinnamon
1 tbsp ground/milled flaxseed or chia seeds
1 tbsp maple syrup or honey (optional if you prefer a sweeter taste)
Instructions
Place the soaked and drained dates in a food processor.
Place the oats in a blender and blend at a high speed for about 60 seconds, until the oats have been ground down into a flour.
Add the oat flour to the dates in the food processor and add in the coconut, cacao powder, coconut oil, almond butter, vanilla, cinnamon, flaxseed and optional sweetener.
Process them until a thick dough forms, which sticks together between your fingers.
Transfer the dough to a small/medium baking tin lined with greaseproof paper and press it down to your desired thickness, ensuring the top is smooth and even.
Sprinkle with desiccated coconut and place in the freezer to set for about 2 hours.
Remove from the freezer, slice into bars and serve.
Notes
Any leftovers can be stored in an airtight container in the fridge for 3-4 days.
Double the recipe to make 12 bars.
The bars will soften and become more chewy when kept outside of the fridge but it's recommended to store them in the fridge before serving.
Rosanna Davison Nutrition https://www.rosannadavisonnutrition.com/