The perfect treat for brightening up chilly Autumn days, these Eat Yourself Fit Banana Nut Muffins are a firm family favourite and the ultimate good mood food.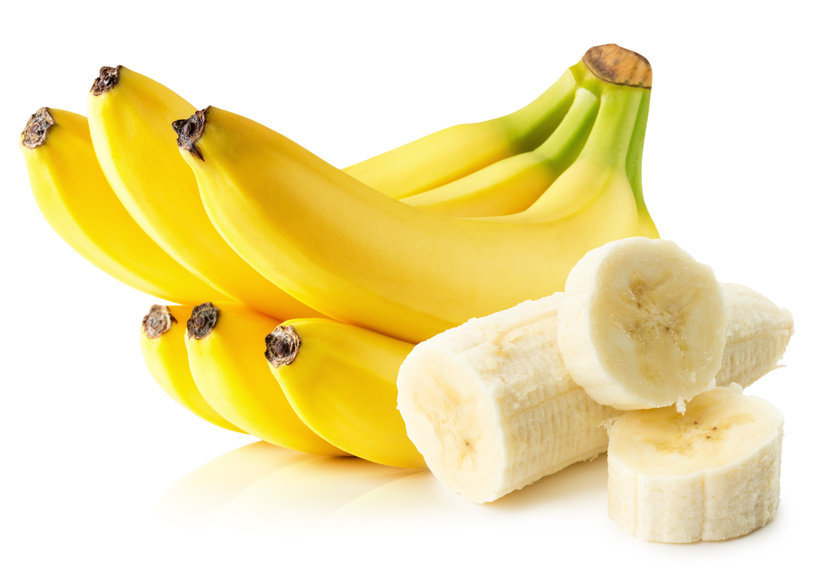 Packed with vitamin B6 and the amino acid tryptophan, bananas help your body to make the mood-boosting happy hormone, serotonin. Sufficient levels of this important neurotransmitter in your brain help to lower cravings for fatty and sugary foods, improve your sleep, increase feelings of contentment and self-confidence and reduce feelings of stress, anxiety and depression.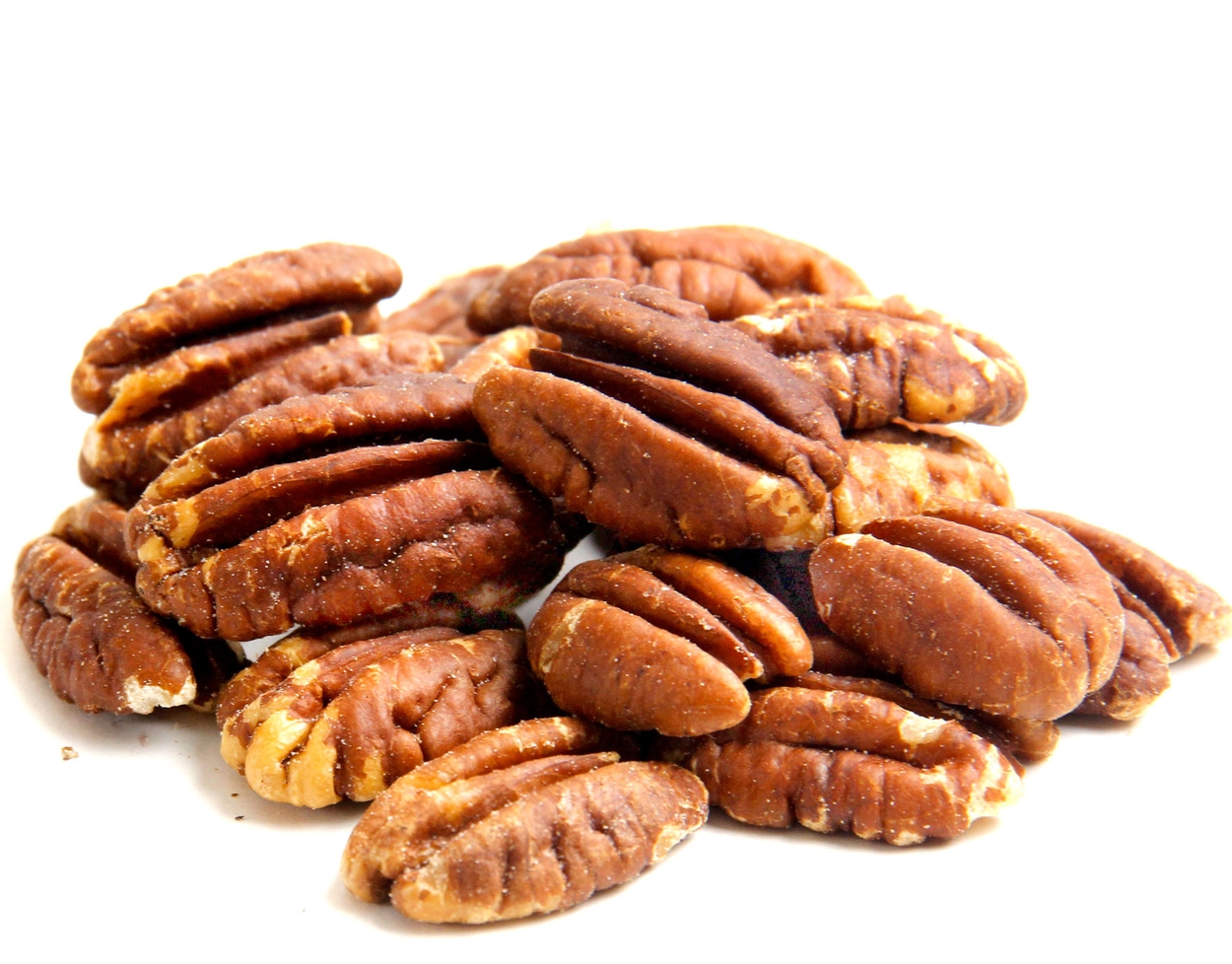 I included the pecans in these muffins, because they provide the mineral zinc, a co-factor in the production of serotonin. Every little boost helps once those dark evenings draw in!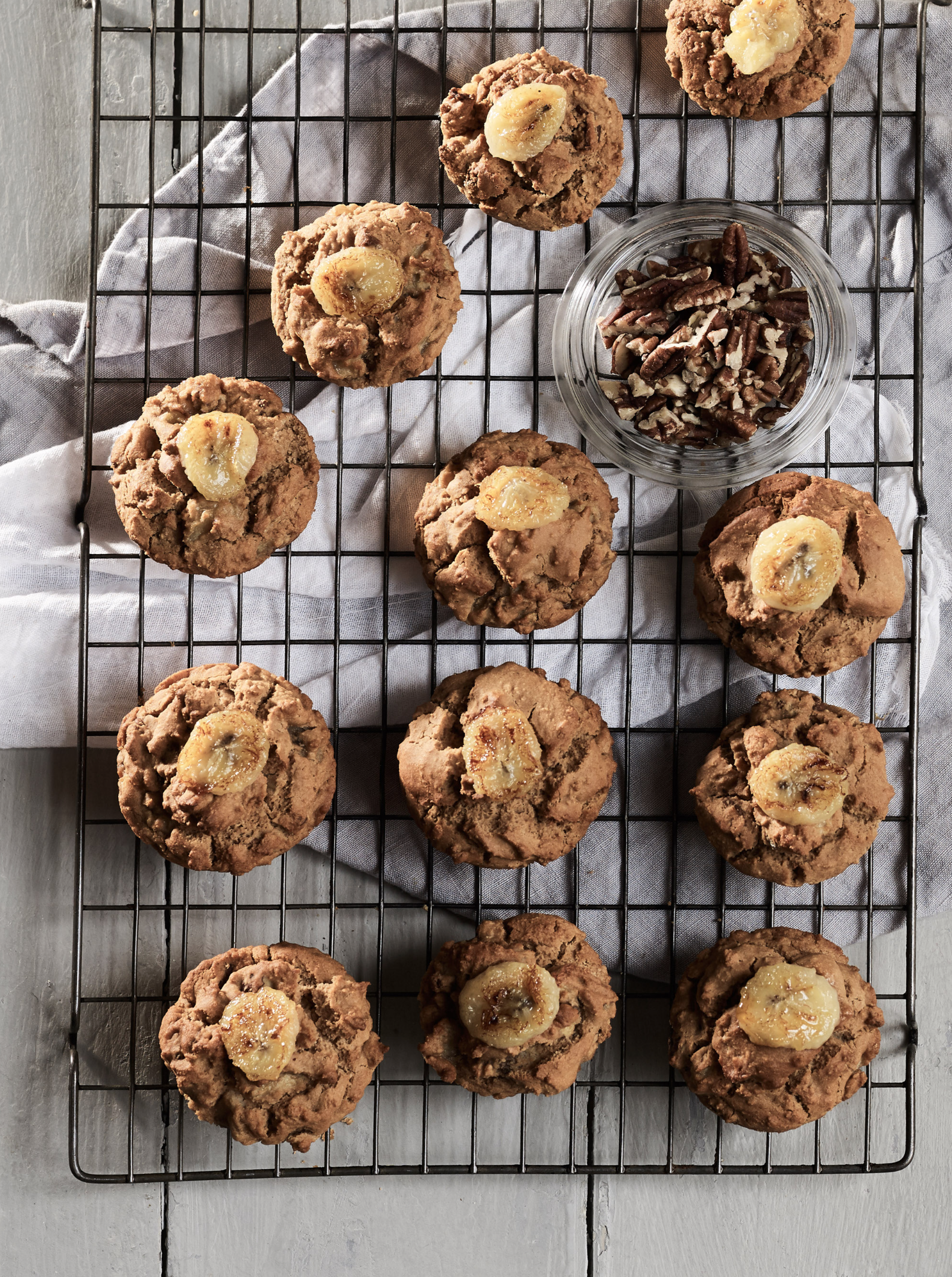 I would love to know if you get a chance to make these Banana Nut Muffins! Simply tag #RosannaDavisonNutrition on Instagram or Twitter or come on over to my Facebook to say hello 🙂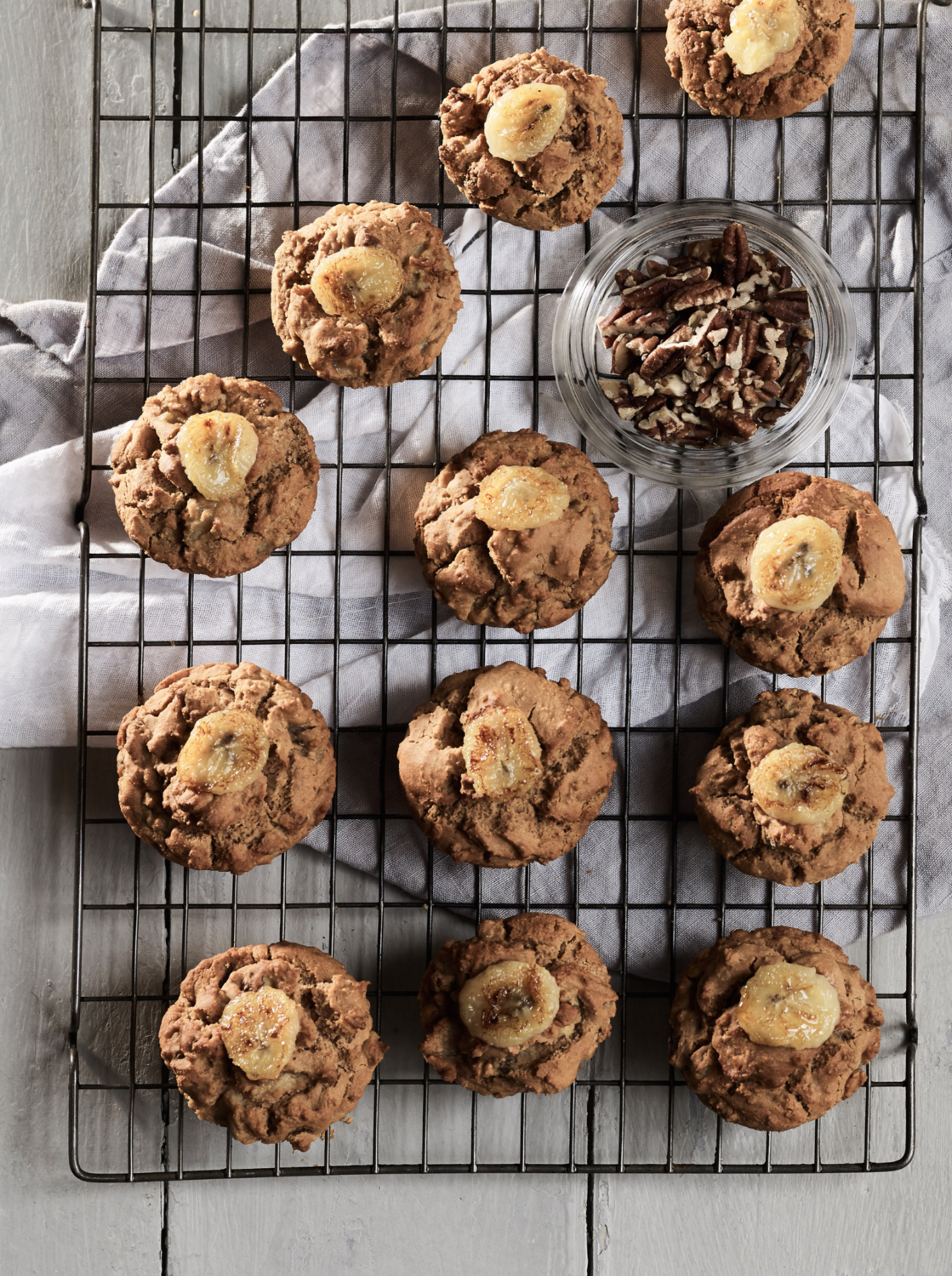 Banana Nut Muffins
2017-10-26 15:57:36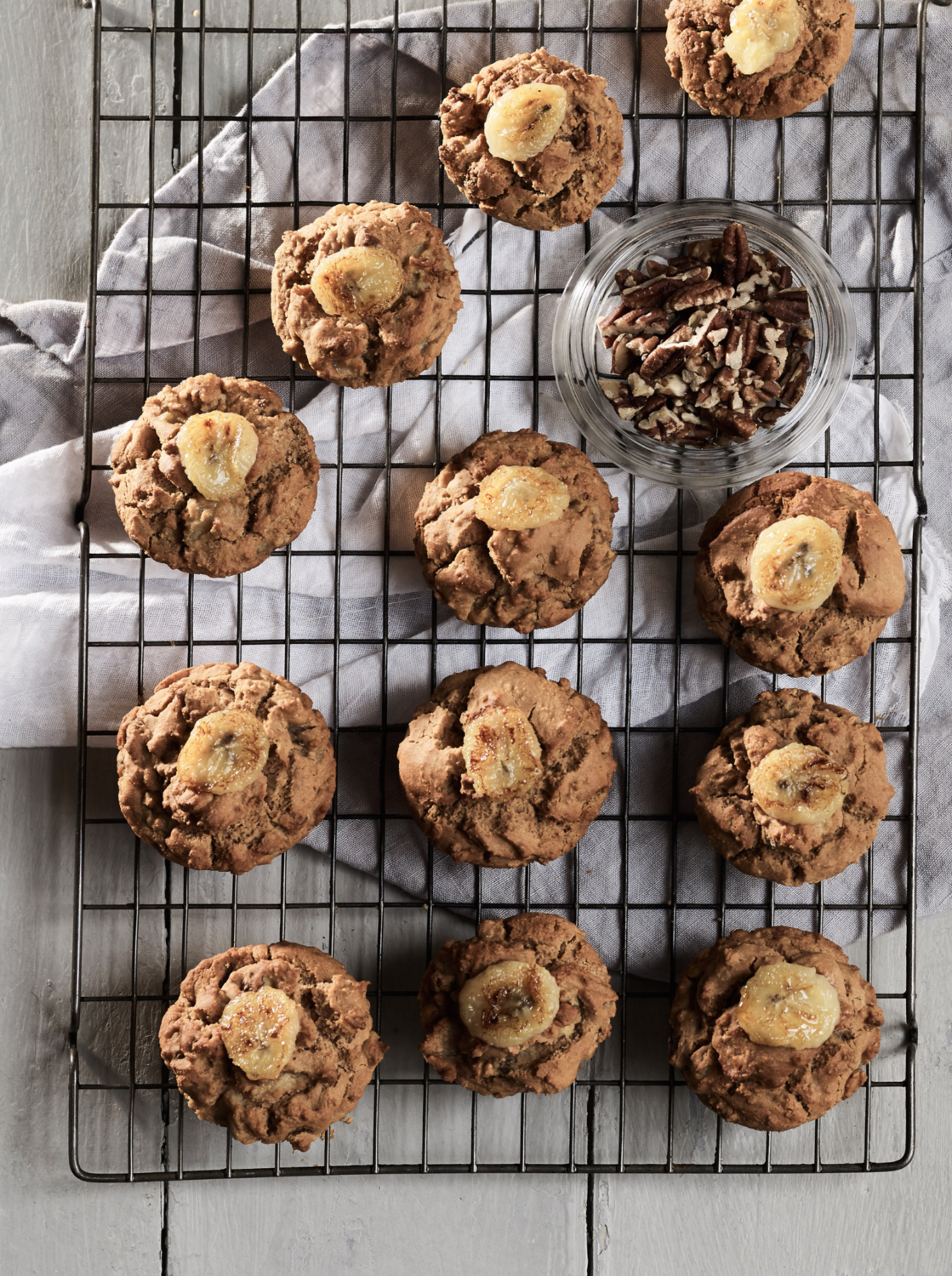 Serves 8
Guilt-free good mood food and a super autumn snack. Free from gluten and refined sugar. Per muffin: 320 calories, 3.6g protein, 49.7g carbs, 13g fat
Ingredients
coconut oil, to grease
250ml (1 cup) unsweetened almond milk
1 tsp raw apple cider vinegar
315g (2 cups) white or brown rice flour or gluten-free all-purpose flour
21/2 tsp baking powder
1/4 tsp baking soda
100g (1/2 cup) coconut sugar
2 ripe bananas, chopped into small pieces plus 8 slices, to garnish
4 tbsp chopped pecans
72g (1/3 cup) coconut oil
1 tsp vanilla extract
Instructions
Preheat the oven to 190C and lightly greased a muffin tray with coconut oil, or lay out 8 muffin cases.
Place the almond milk in a small bowl or glass and add in the apple cider vinegar. Stir well and leave aside.
In a large mixing bowl, sift in the flour and add the baking powder, baking soda and coconut sugar. Combine well.
Melt the coconut oil and in a separate bowl, mix together the vanilla extract with the oil. Add in the almond milk/vinegar mixture (the milk should have curdled slightly).
Add the wet mixture to the dry mixture in the large bowl and stir together until a thick dough forms.
Gently fold in the chopped nuts and banana pieces and ensure they're evenly distributed.
Divide the mixture into the muffin tin or cases, top each with a thin slice of banana and bake at 190C for 20-25 minutes, until the muffins turn golden-brown and the banana on top starts to caramelise.
Allow to cool on a wire cooling rack for 10 minutes before serving.
Notes
Store in an airtight container in a cool place for 2-3 days.
Rosanna Davison Nutrition https://www.rosannadavisonnutrition.com/