One of the best things about smoothies compared to fruit juices, is that they maintain more of their natural fibre. Fibre aids in keeping you feeling full and less likely to reach for sugary snacks.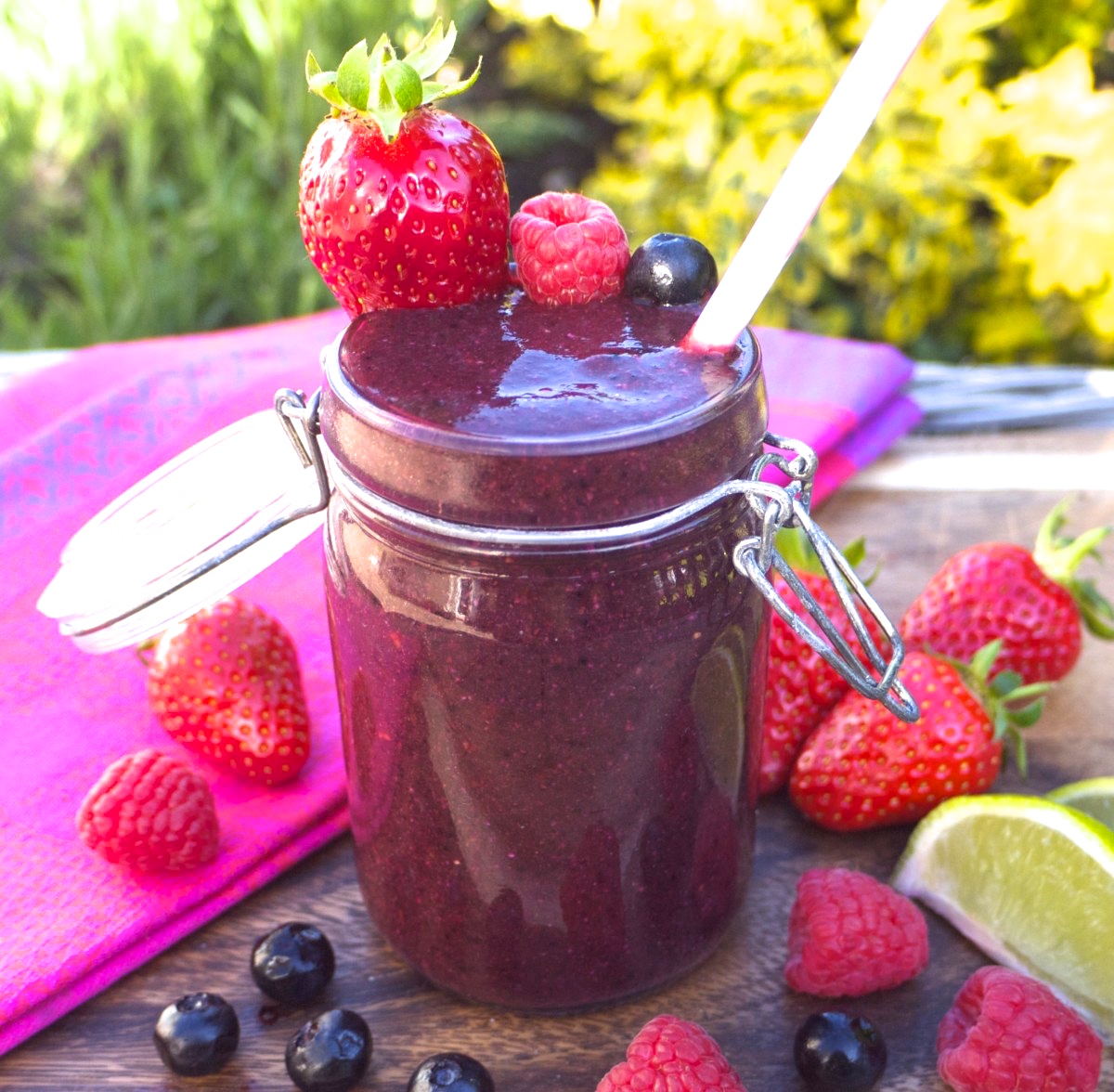 Blenders are so widely available and simple to rinse out once the smoothie is made, although I often make them in bigger batches to freeze and then defrost overnight, so I can grab it and go in the morning if I'm working or travelling. I have a Vitamix, which I use more for making soups, dips and dressings, but I absolutely love my NutriBullet for quick, fuss-free smoothies.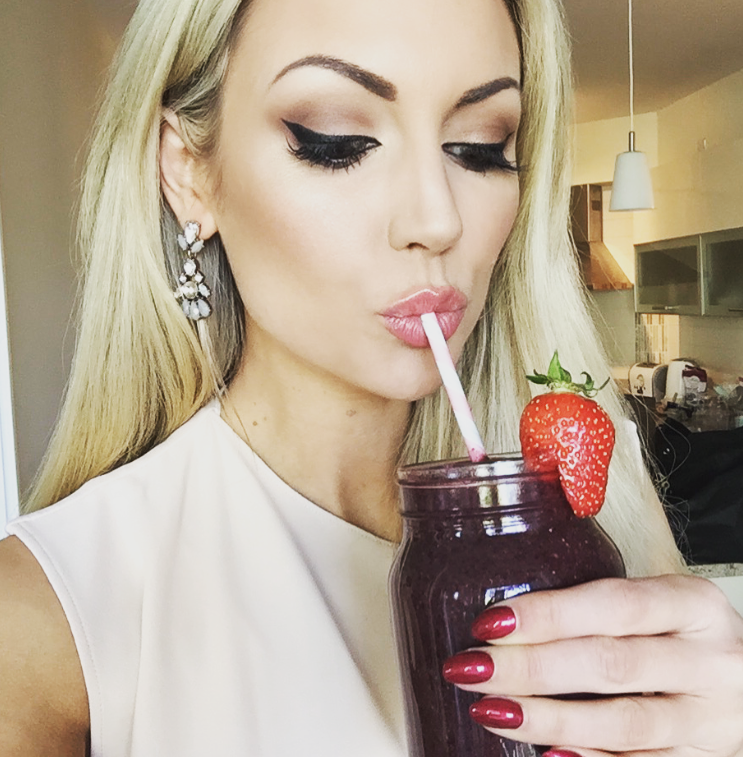 Drinking a smoothie in the morning helps to fill every cell in your body with vitamins, minerals and protective antioxidants, and because the food has been already blended, it requires very little digestive energy from you. That's a win! I can tend to feel a little sluggish if I have a big heavy breakfast, which makes a smoothie a great option for me.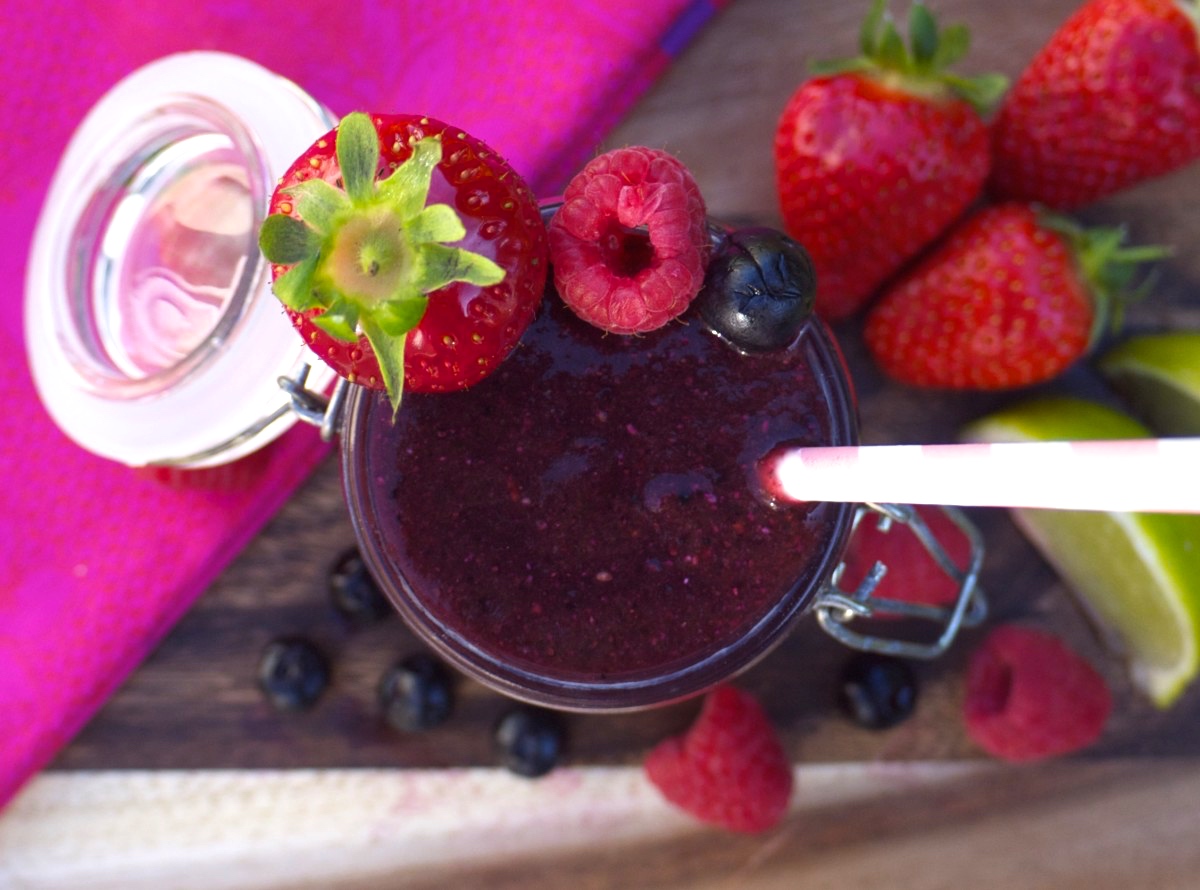 I designed this smoothie especially for your skin and included some of the very best foods there are for a glowing complexion. I used the yummy combo of fresh strawberries, raspberries and blueberries to make it fruity, sweet and icy cold.
Berries are an incredible fruit for health and beauty. They're not only rich in the vitamin C that's essential for building the collagen that helps keep your skin plump, they're also a low-sugar fruit that's seriously rich in the antioxidants that help to fight signs of premature ageing, like fine lines. Antioxidants are crucial for neutralising the free radicals that cause this cellular damage.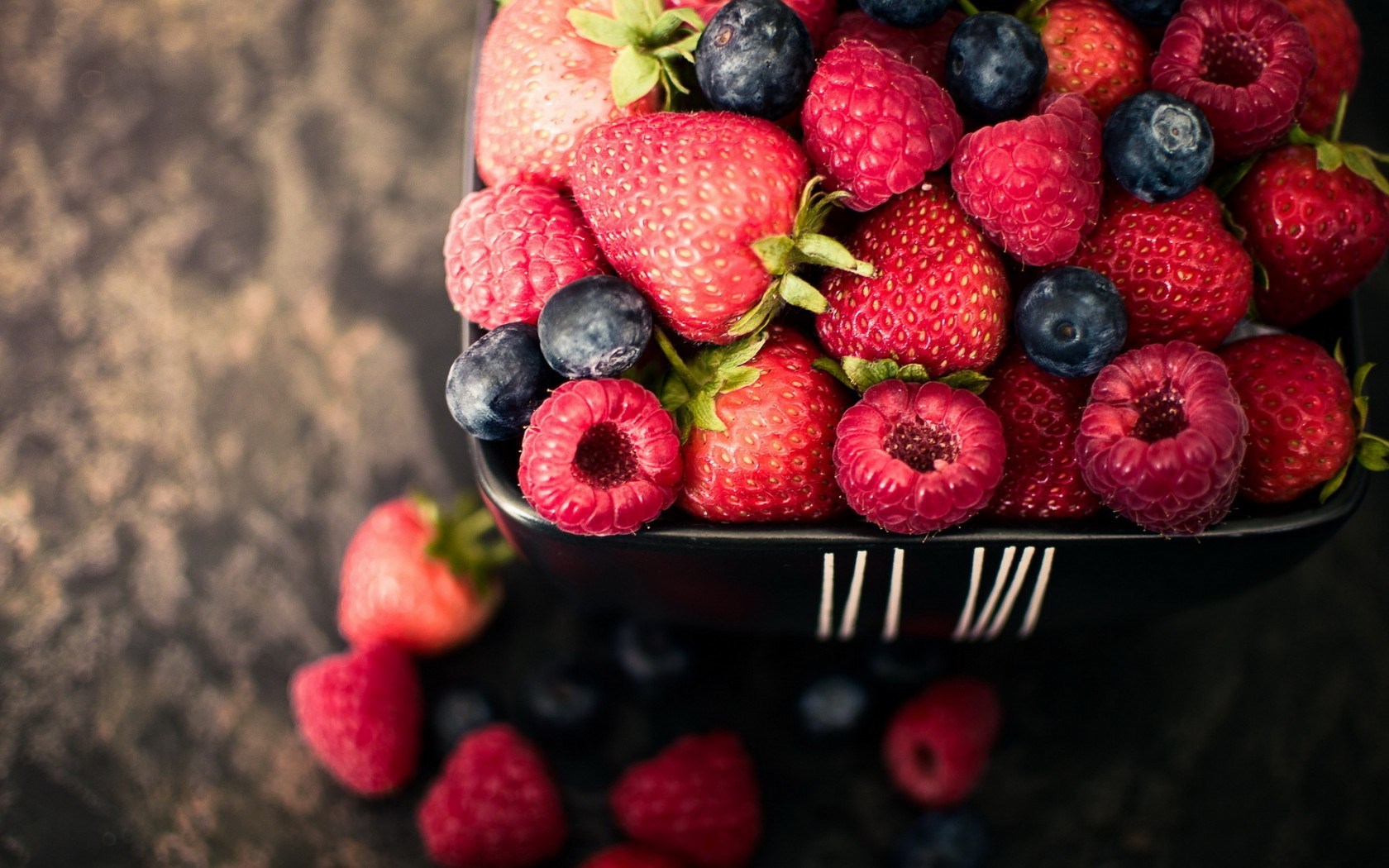 I added a handful of baby spinach leaves for a boost of chlorophyll and for their antioxidant vitamins A, C and E. Together, they work to repair and protect your skin.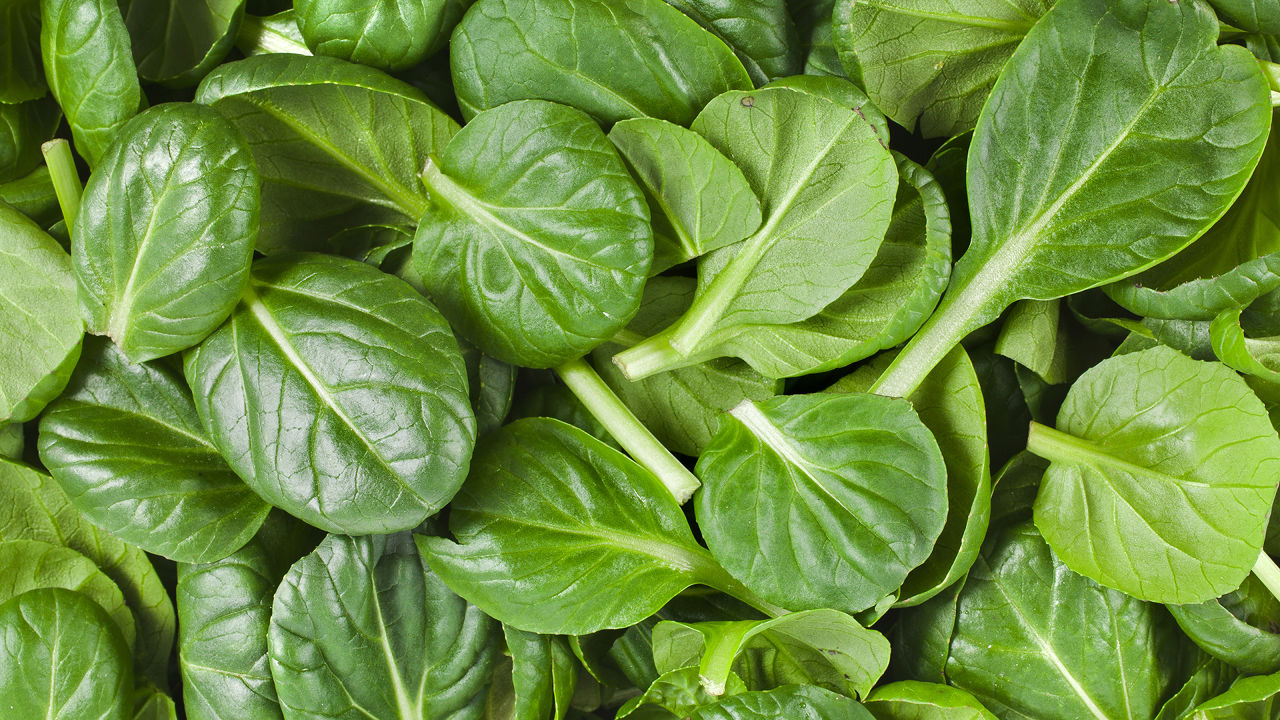 Another key ingredient for this smoothie is chia seeds. You may have noticed that I use them a lot in various recipes across the site, but they work so well in smoothies because they really help to thicken them up. I often use frozen banana, protein powder, oats or avocado to add thickness, but in this case, chia seeds are the perfect addition thanks to their high levels of anti-inflammatory omega-3 fats.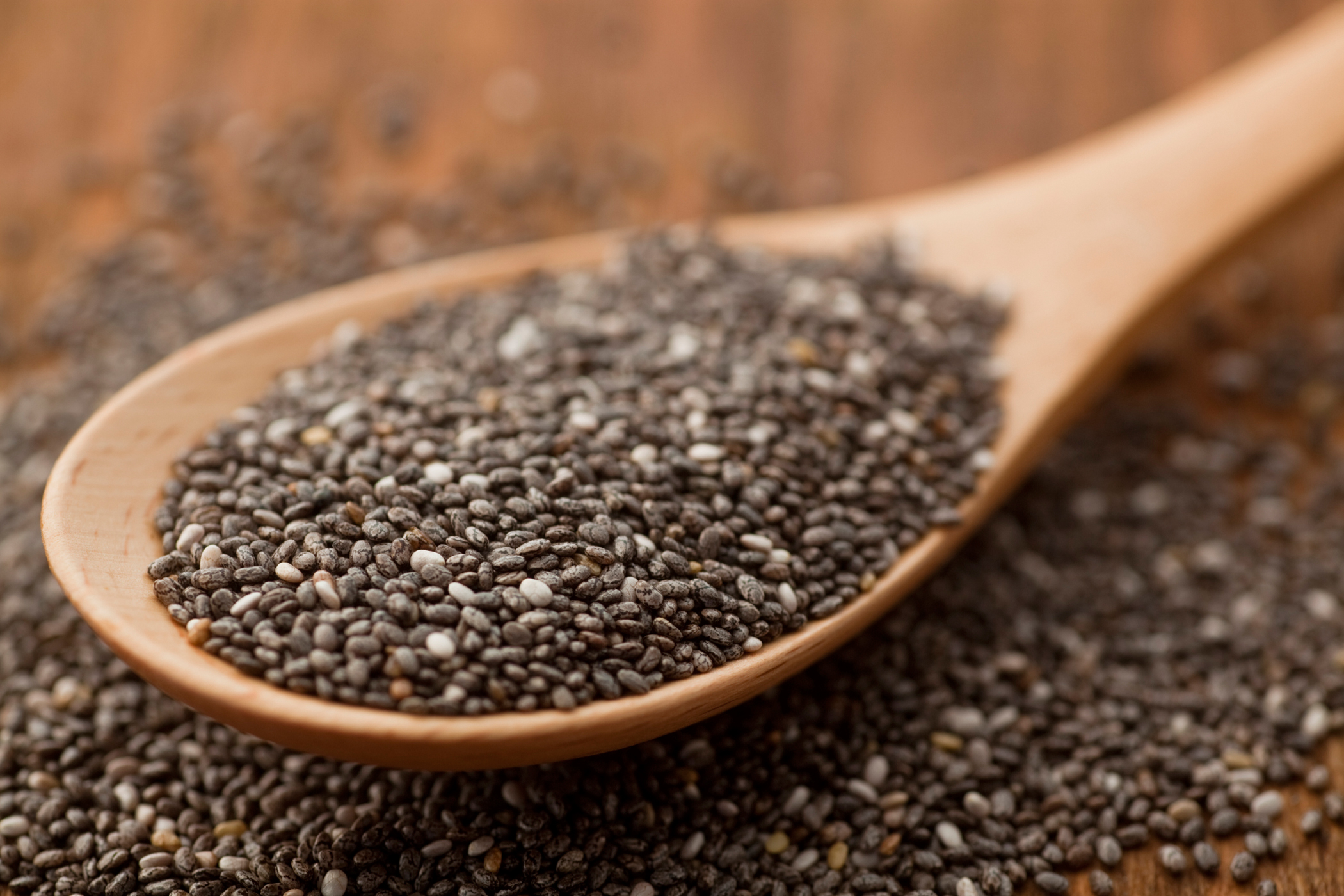 Every cell membrane in your body relies on omega-3 for suppleness and strength, so a lack of them in your diet may begin to affect your skin, making it dry and lacklustre. Oily fish and micro-algae such as chlorella, offer essential fatty acids EPA and DHA, and it's important to include them in your diet regularly through food or a high-quality daily EPA + DHA supplement. Also packed with protein, calcium, iron and fibre, chia seeds are a superstar ingredient!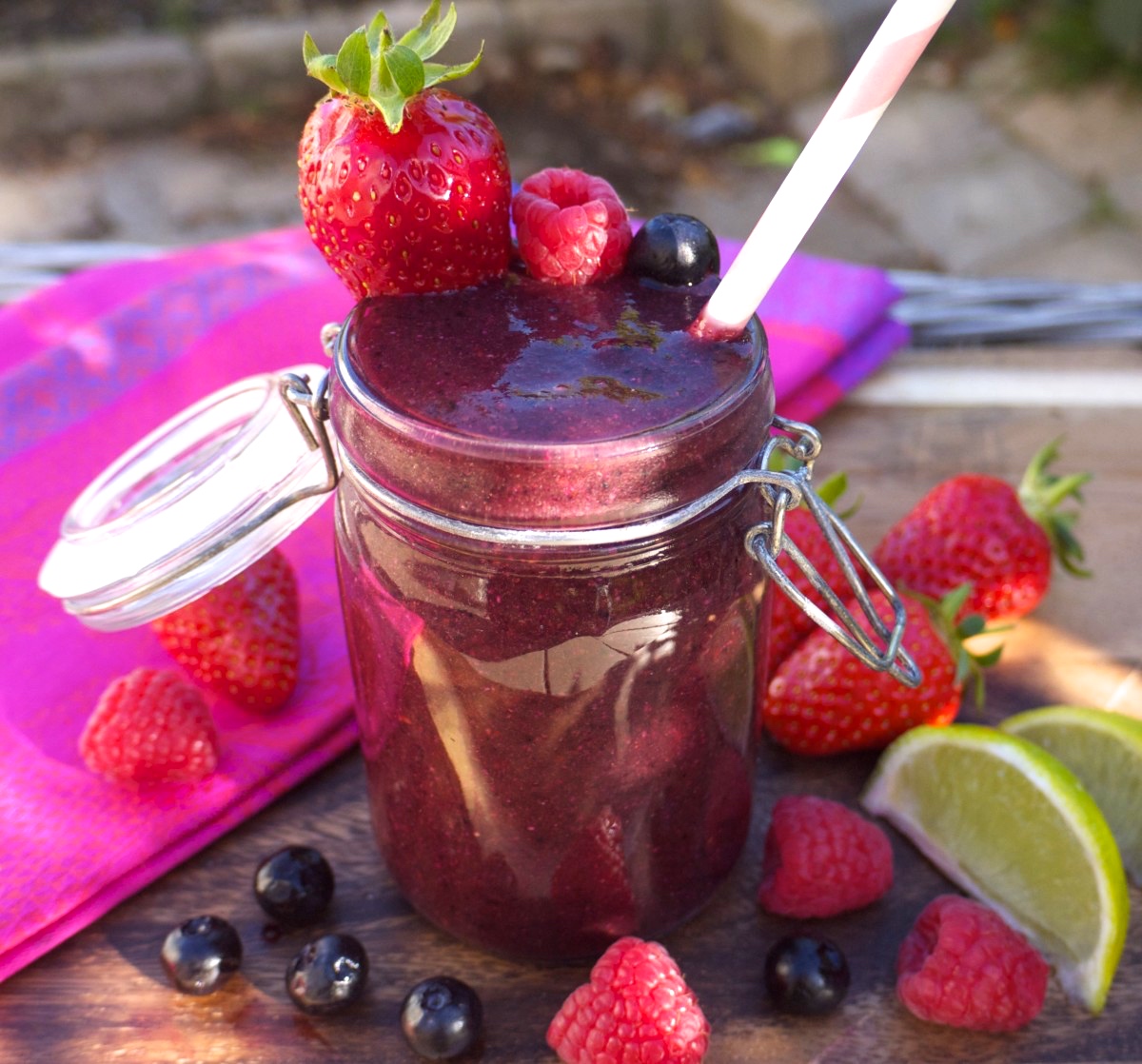 Let me know if you give this Chia and Berry Skin Booster recipe a go and I love to see all your creations on social media! Simply tag #RosannaDavisonNutrition on Instagram or Twitter or come on over to my Facebook to say hello 🙂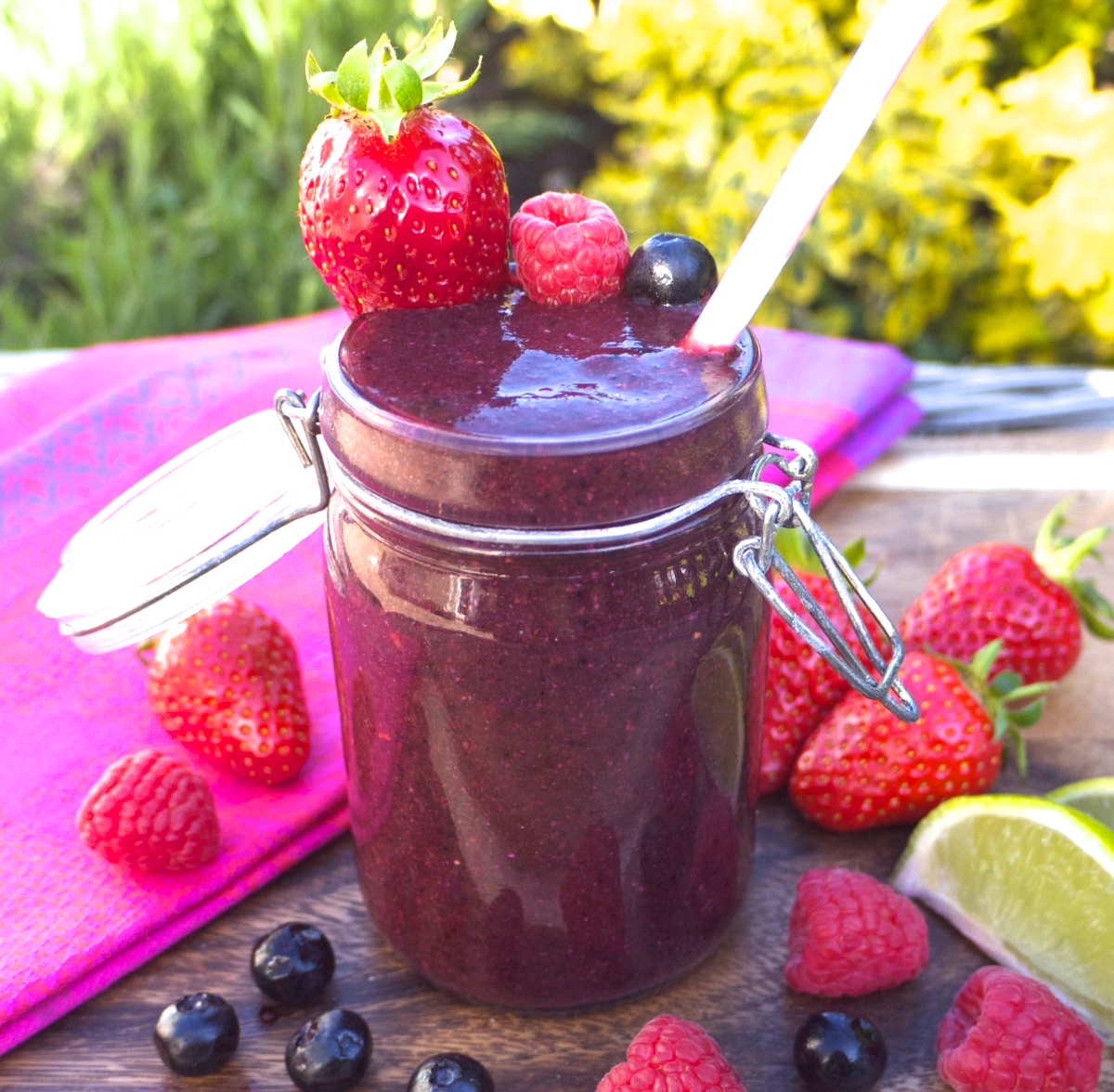 Chia and Berry Skin Booster
2017-03-06 15:19:29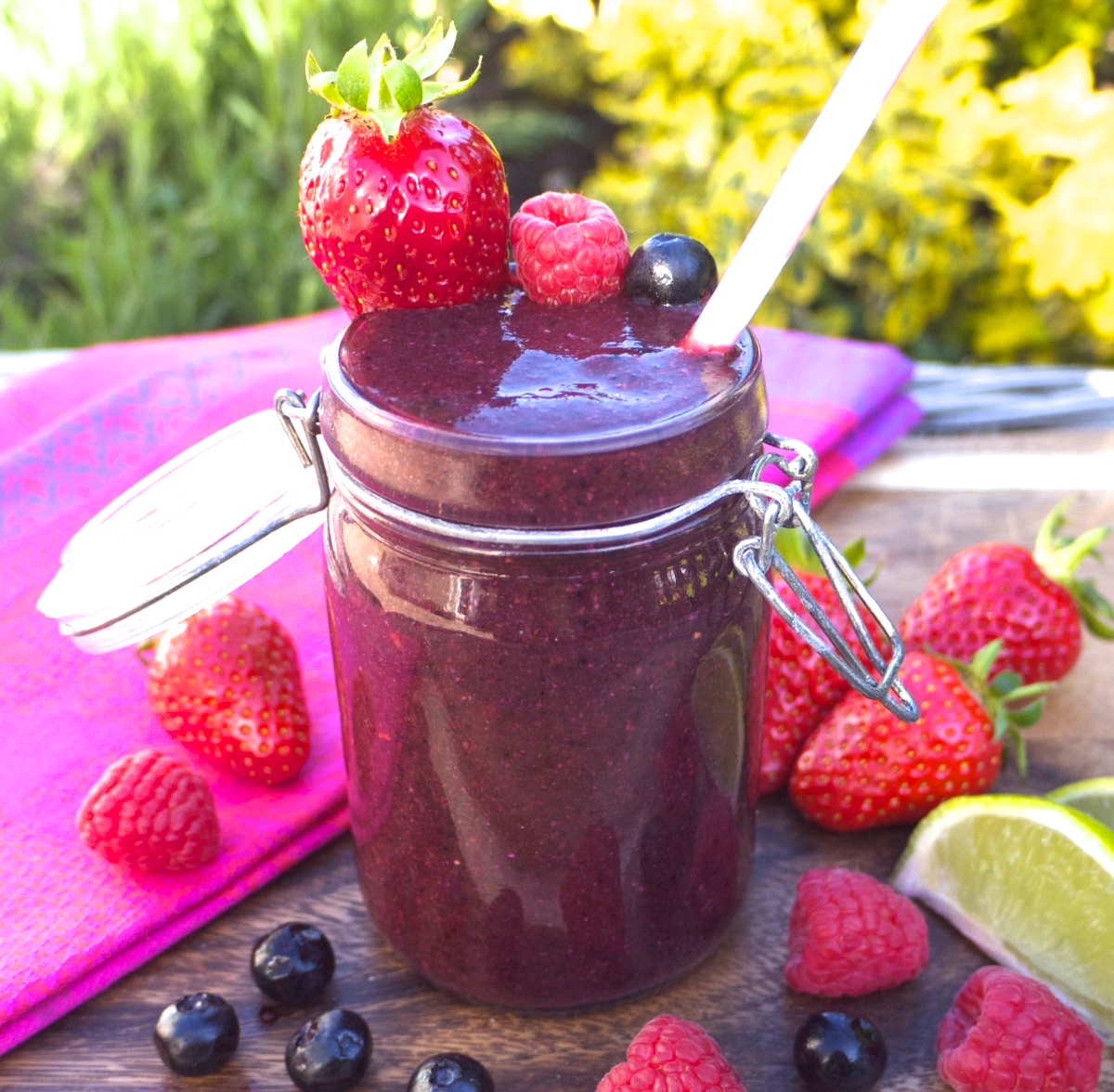 Serves 1
A sweet, fruity, smoothie rich in antioxidants, vitamins A, C and E, essential omega-3 fats and hydrating electrolytes for helping to support younger-looking skin. Per serving: 245 calories, 6g protein, 44g carbs, 7.5g fat, 18.7g fibre
Ingredients
125ml (1/2 cup) chilled coconut water (or cold water)
125g blueberries
handful of baby spinach leaves
125g fresh raspberries, rinsed
3-4 medium to large strawberries, rinsed and de-stemmed
2 tbsp whole chia seeds
1 tsp vanilla extract
Squeeze of lime juice
2-3 ice cubes
Instructions
Place all ingredients in a blender, starting with the coconut water and spinach leaves for easier blending.
Blend until smooth and serve chilled.
Notes
This quantity makes enough for one large serving or two smaller ones.
Any leftovers can be stored in an airtight container in the fridge for up to 2 days, or frozen for up to 3 months.
Rosanna Davison Nutrition https://www.rosannadavisonnutrition.com/