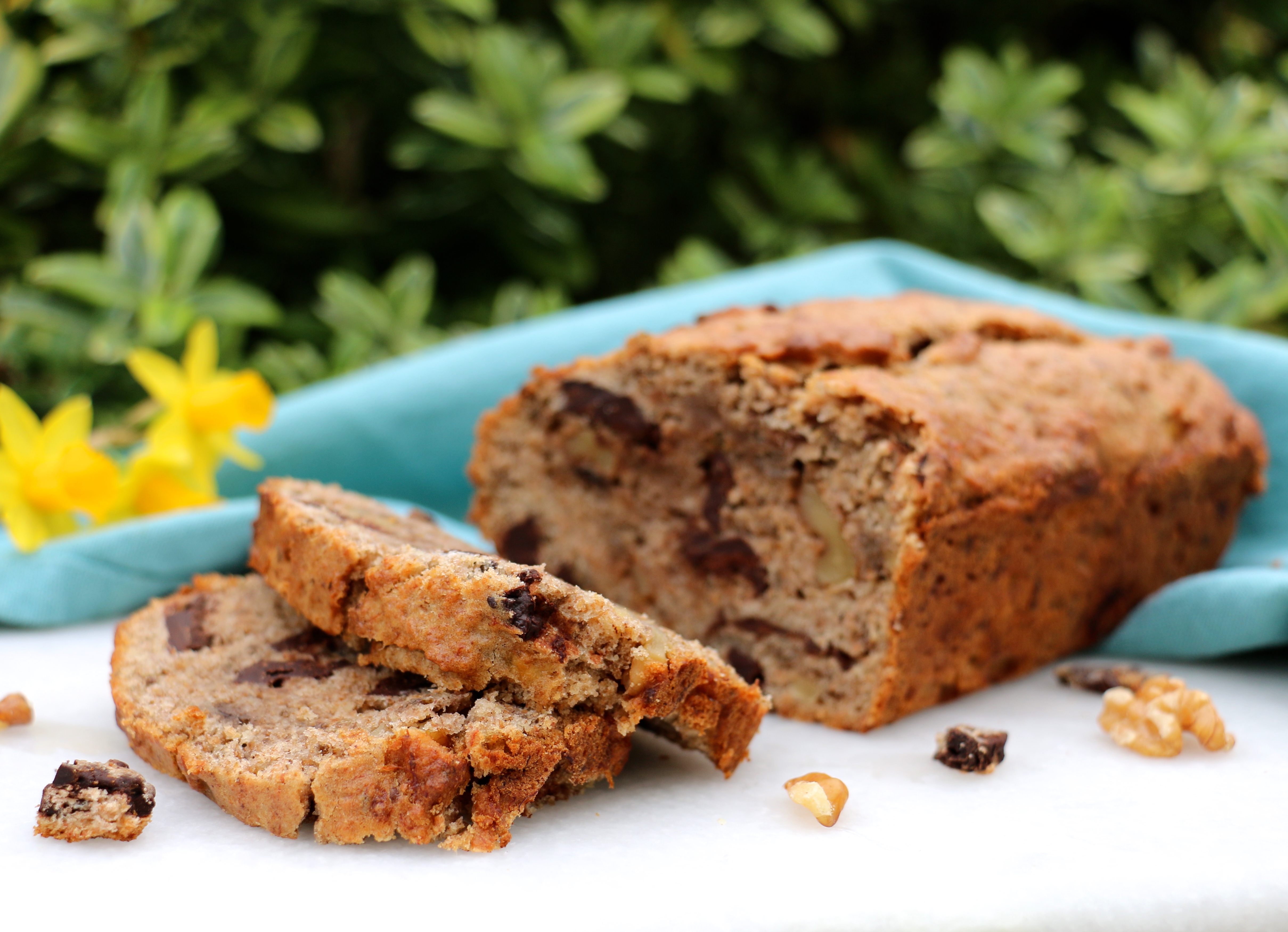 Banana bread just got a lot more sexy! It's a classic snack and banana bread is one of the most popular recipes on this site, but adding in luxurious chocolate chunks brings it to a whole different level.
It's easy to make, loved by most and, let's be honest, a pretty handy way to use up ageing bananas.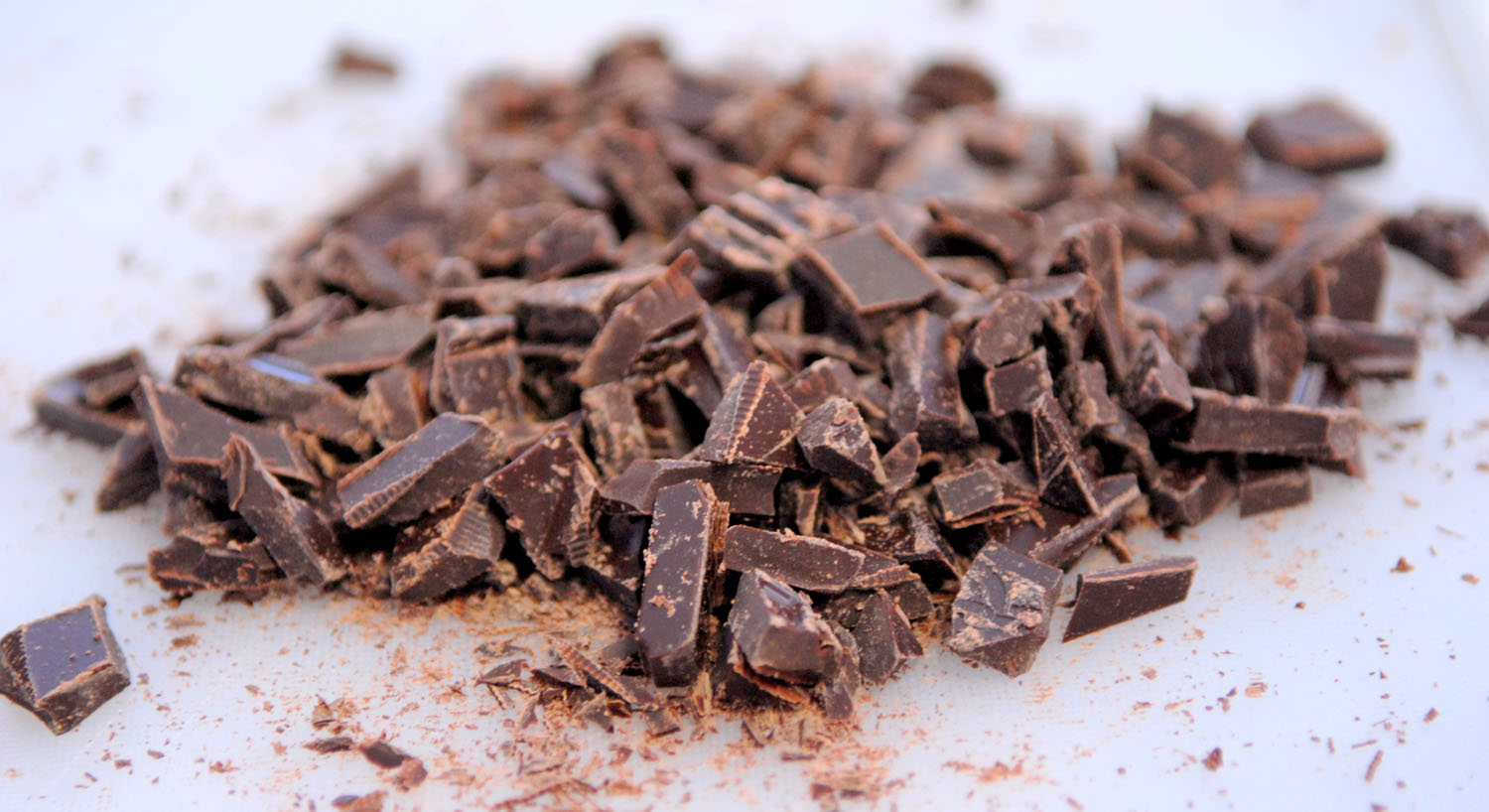 I love experimenting with flours, as they all have different qualities to bring to your home baking. Rice flour creates a light and fluffy finish, and works well in muffins, while coconut flour is much more dense and crumbly.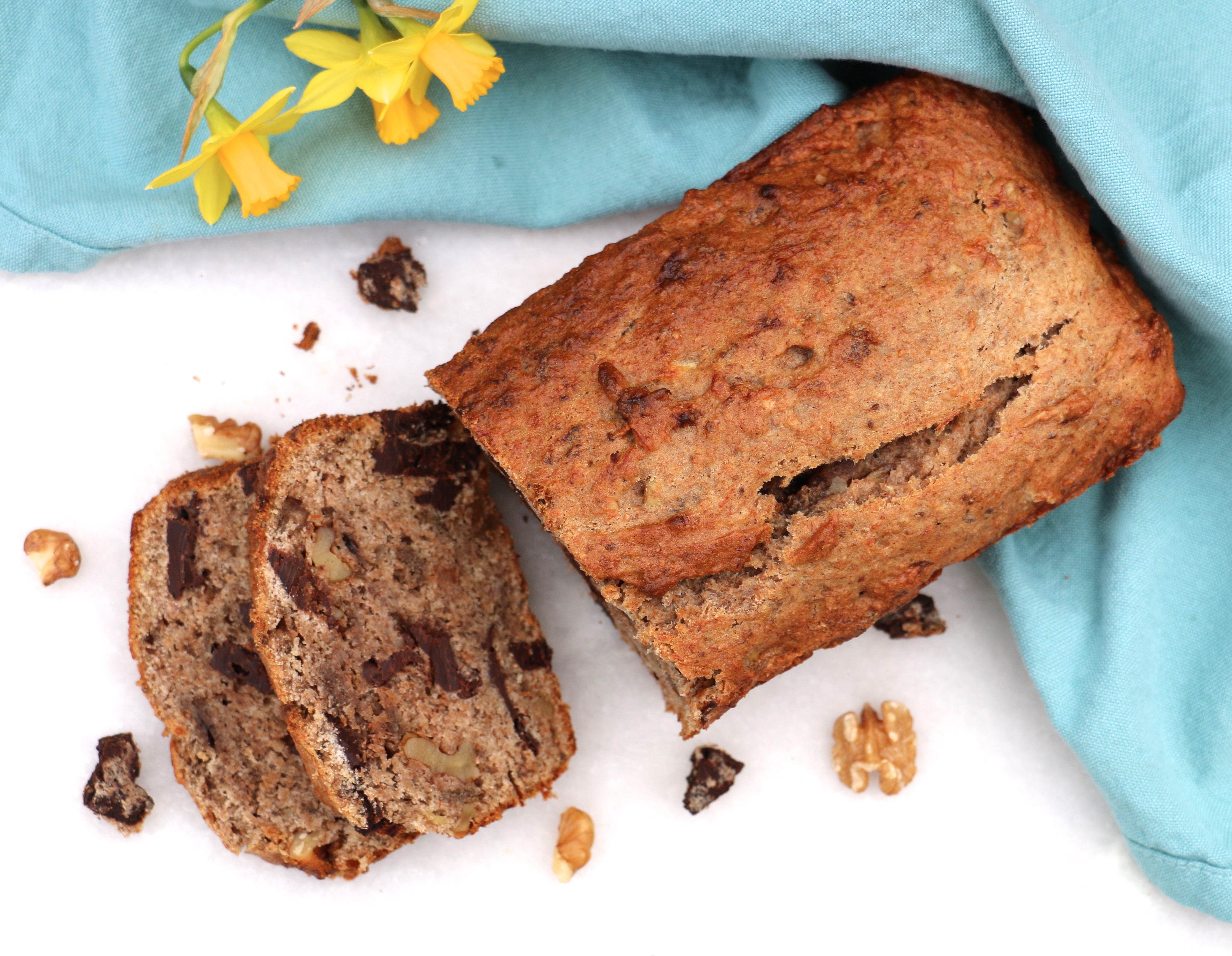 Recently, I've been using wholemeal spelt flour in my various creations as it holds together well and has a nice rich flavour. The wholemeal element adds a boost of fibre, making it a healthier snack than your average cake.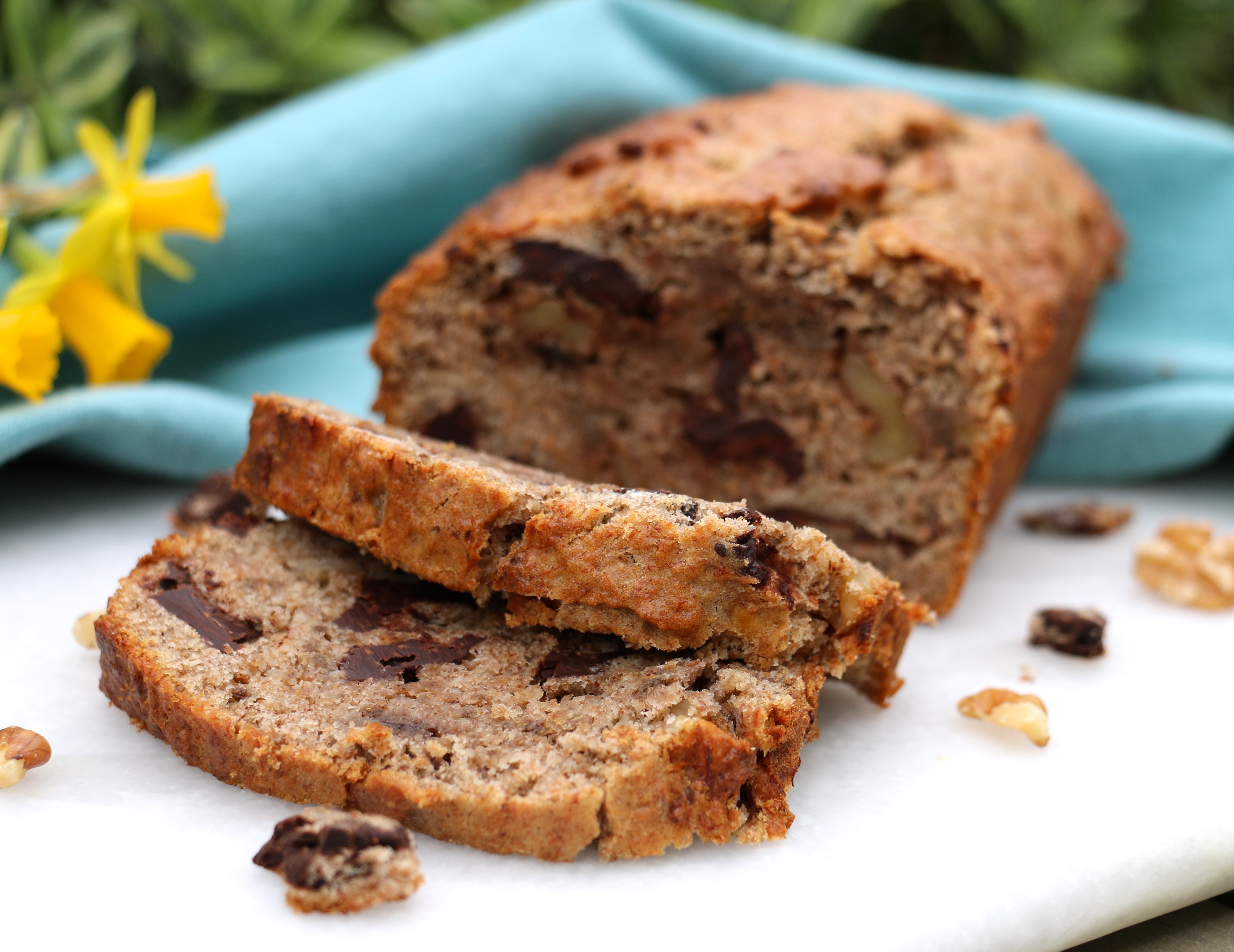 Crunchy walnut pieces make a nutritious addition to this naturally sweetened loaf, although chopped pecans, almonds or hazelnuts would be just as tasty and add a helping of healthy fats.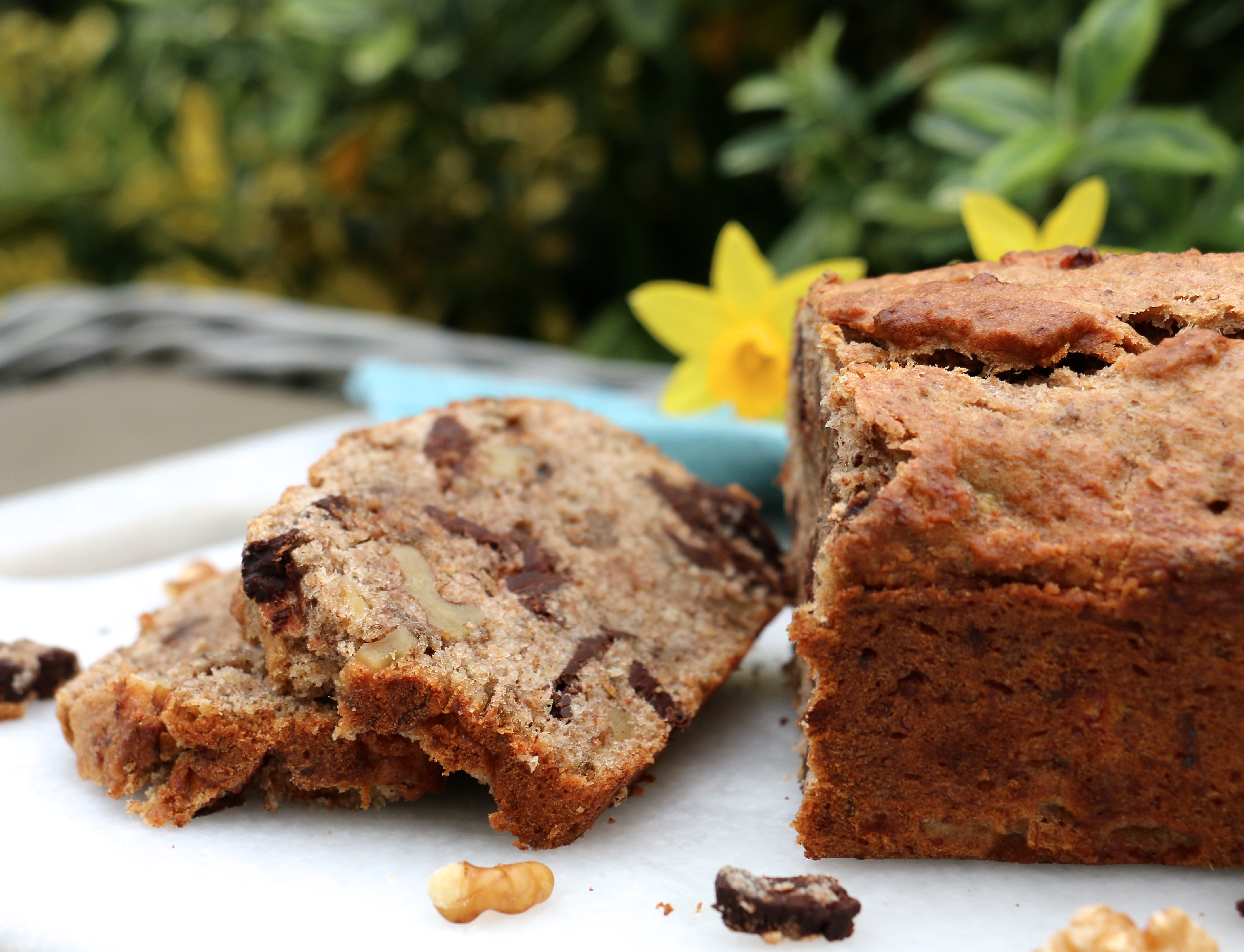 You could try adding dried fruit, seeds or chocolate chips too, but to keep the levels of refined sugar down, look out for either sugar-free chocolate or one with a high cocoa content.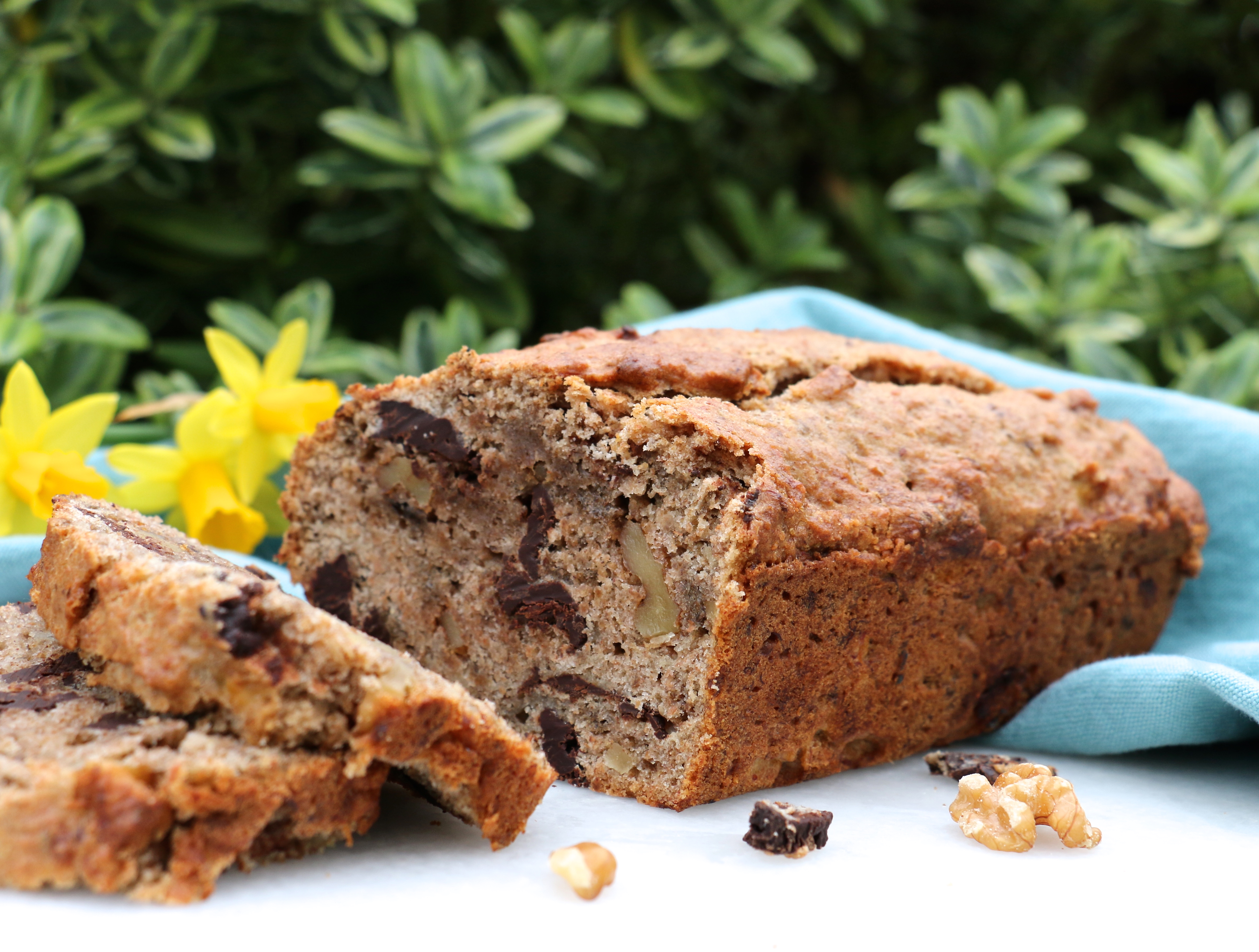 Let me know if you give this Chocolate Chunk Wholemeal Banana Bread recipe a go and I love to see all your creations on social media! Simply tag #RosannaDavisonNutrition on Instagram or Twitter or come on over to my Facebook to say hello 🙂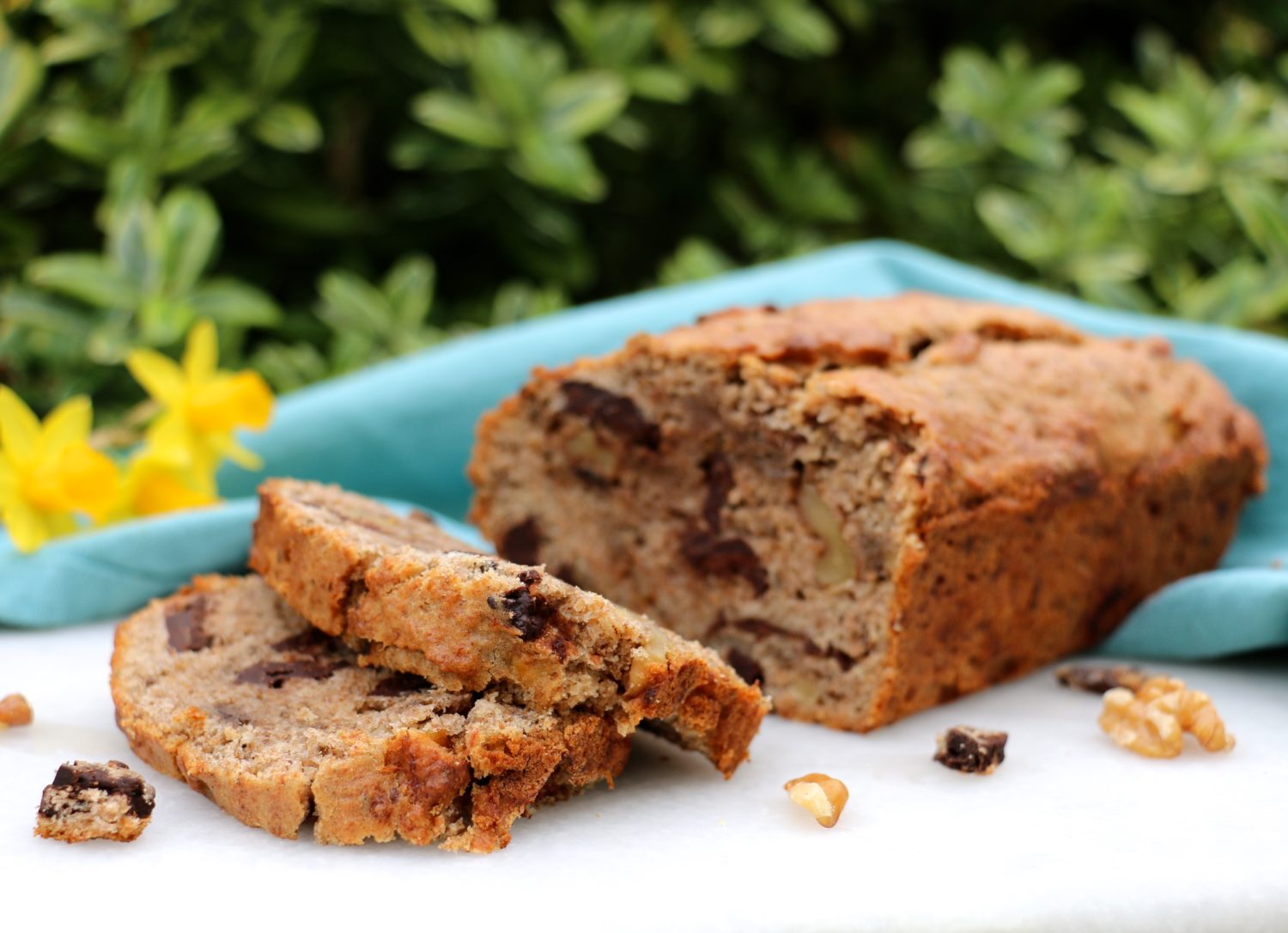 Chocolate Chunk Wholemeal Banana Bread
2017-02-19 16:42:22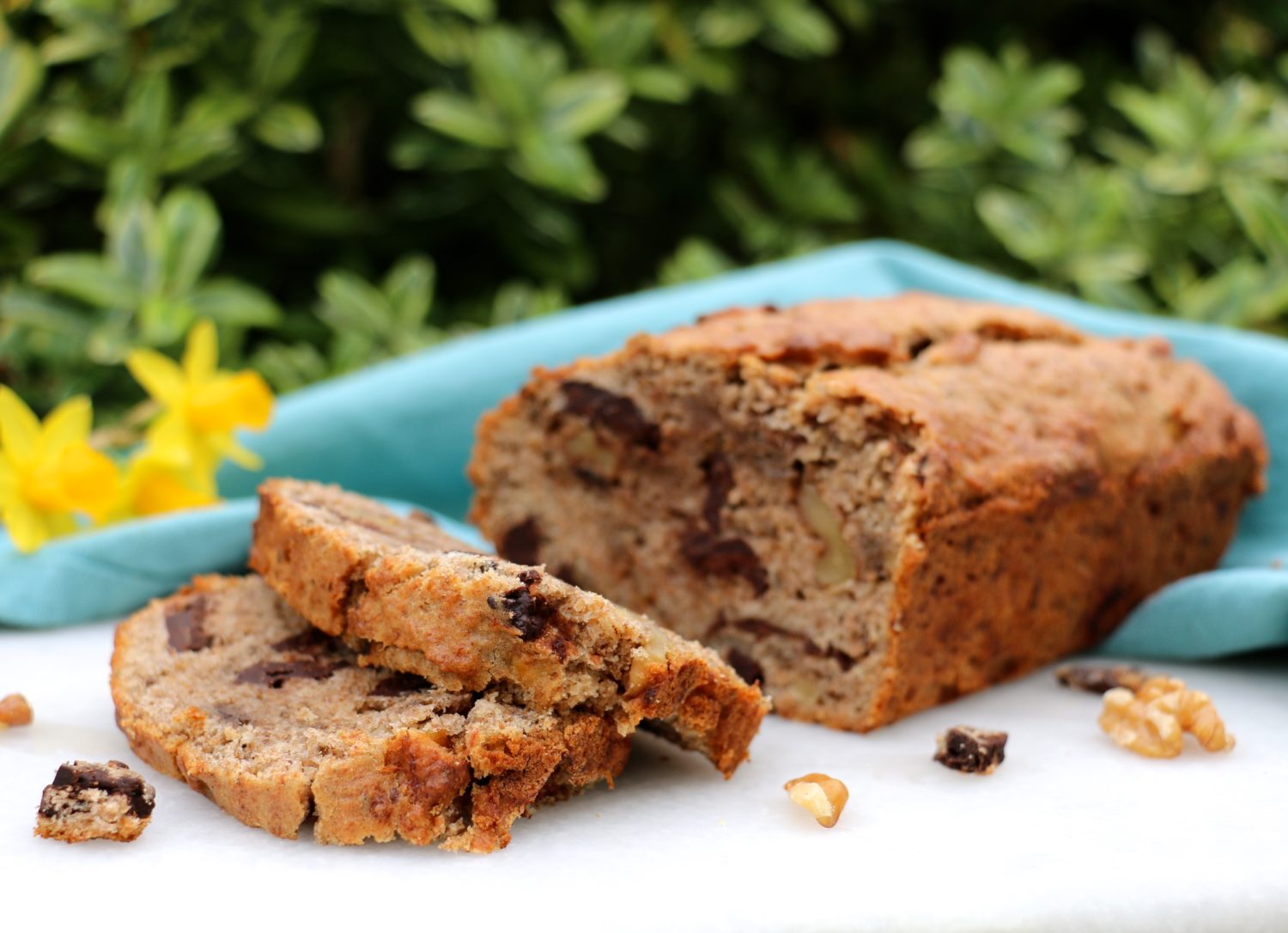 Serves 10
A sweet, soft and hearty banana bread, perfect for satisfying your sweet tooth in a healthier way. Per slice: Calories: 220, Protein: 4.7g, Fat: 8.8g, Carbs: 33g, Fibre: 2.8g
Ingredients
2 heaped tbsp ground flaxseed or chia seeds
4 tbsp cold water
65g (⅓ cup) coconut oil, melted
160g (½ cup) maple syrup or honey
2 large or 2.5 medium bananas, mashed well (the riper the bananas, the sweeter the banana bread!)
1 tsp baking powder
1 tsp vanilla extract
pinch of sea salt
1 tsp ground cinnamon
210g (1¾ cups) wholemeal spelt flour or your choice of flour
50g dark chocolate, broken into chunks. (I used Lindt 85% cocoa)
125g (1 cup) raw walnut pieces
Instructions
Pre-heat the oven to 190C and lightly grease a medium loaf tin.
Place the ground flax or chia seed into a small bowl and stir in the water until it forms a thick paste.
Place the coconut oil and maple syrup in a large mixing bowl and use a fork or whisk to whisk it together well.
Add the seed paste and mix it in well, ensuring any big lumps are broken up.
Add the mashed bananas and mix in well.
Add the baking powder, vanilla, salt and cinnamon and stir until well distributed.
Sieve in the flour and fold into the mixture until any lumps are gone.
Fold in the chocolate chunks and walnut pieces, ensuring they're evenly mixed through.
A thick dough should have formed, but if it's too dry, add a splash or water and if it's too sticky, add a little more flour.
Transfer the dough to the prepared loaf tin and ensure the top is smooth and even.
Bake in the oven for 50-55 minutes, until the top turns golden-brown and a knife inserted into the middle of the loaf comes out clean.
Allow it to cool on a wire rack for 10-15 minutes before serving.
Notes
Any leftovers can be stored in an airtight container for 3-4 days.
Rosanna Davison Nutrition https://www.rosannadavisonnutrition.com/