Easter is definitely one of my favourite times of the year! OK, I say that about Christmas, Halloween and my birthday. But it's the perfect excuse to shamelessly revert back to being a child again and take part in egg hunts. I spent Easter Sunday with my family and husband at my parent's house this year, and had the best fun eating far too much homemade grub and searching for treasure in the hunt expertly put together by my dad.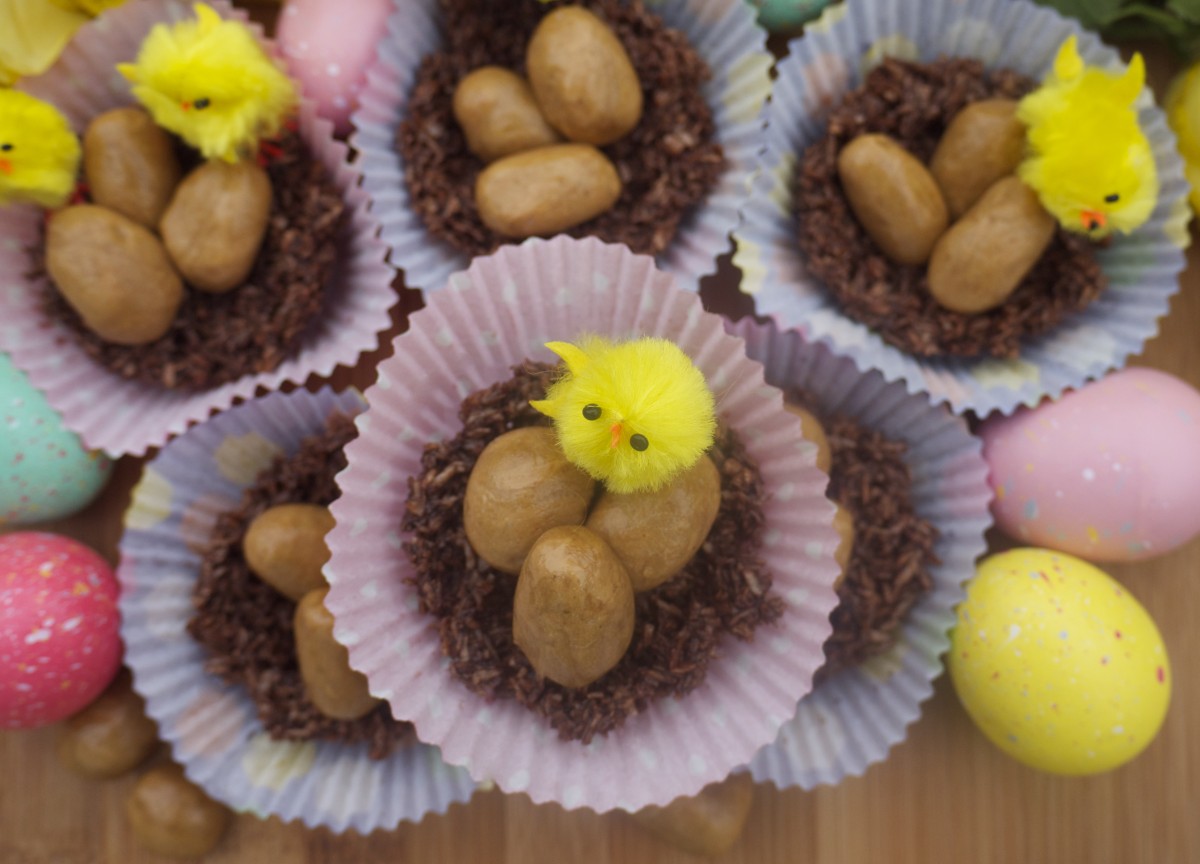 Easter recipes should be very much like that. Fun, colourful, chocolatey, with some sort of egg was my aim for this Easter. Oh and it doesn't hurt that these Easter treats are free from refined sugar and are actually good for you!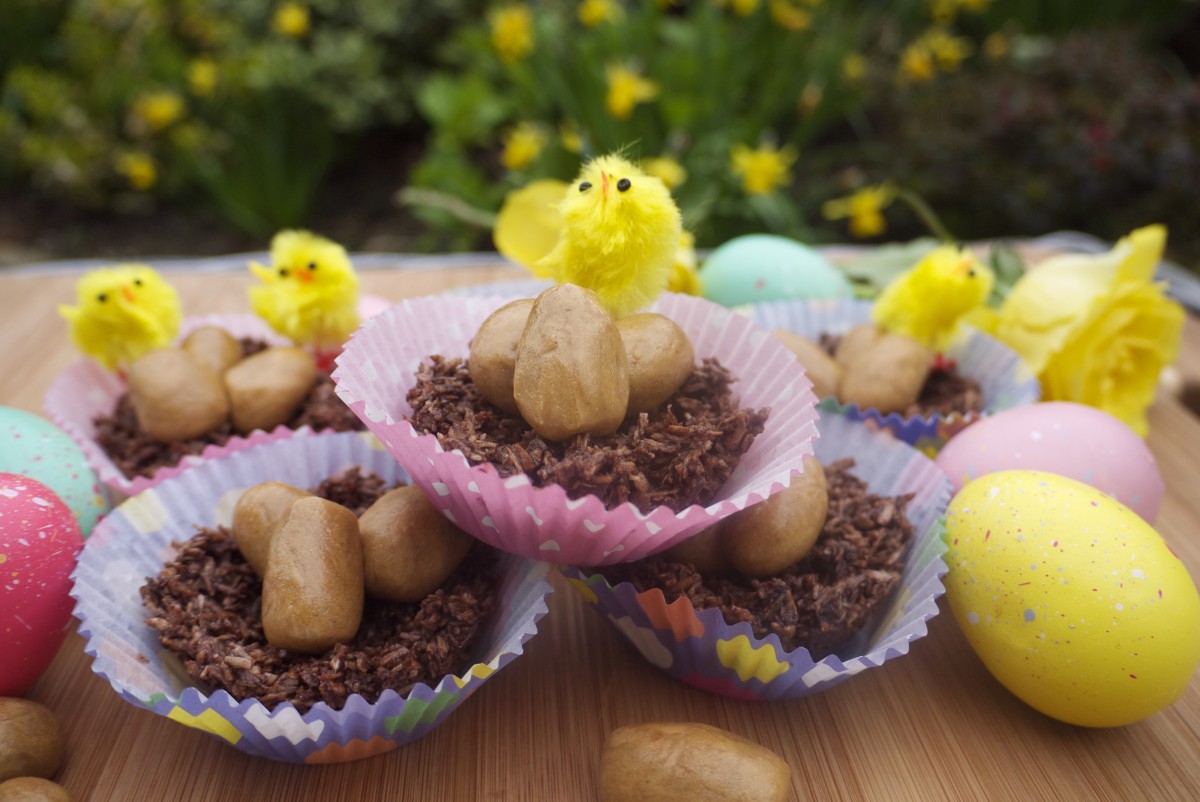 I get that a lot of you like to use Easter to indulge in proper sugary chocolate, but I'm like an annoying hyperactive toddler on sugar, so that's best avoided for everybody's sanity. That makes these chocolate nest treats a great idea for Easter, plus I'm secretly obsessed with these golden eggs which taste so good!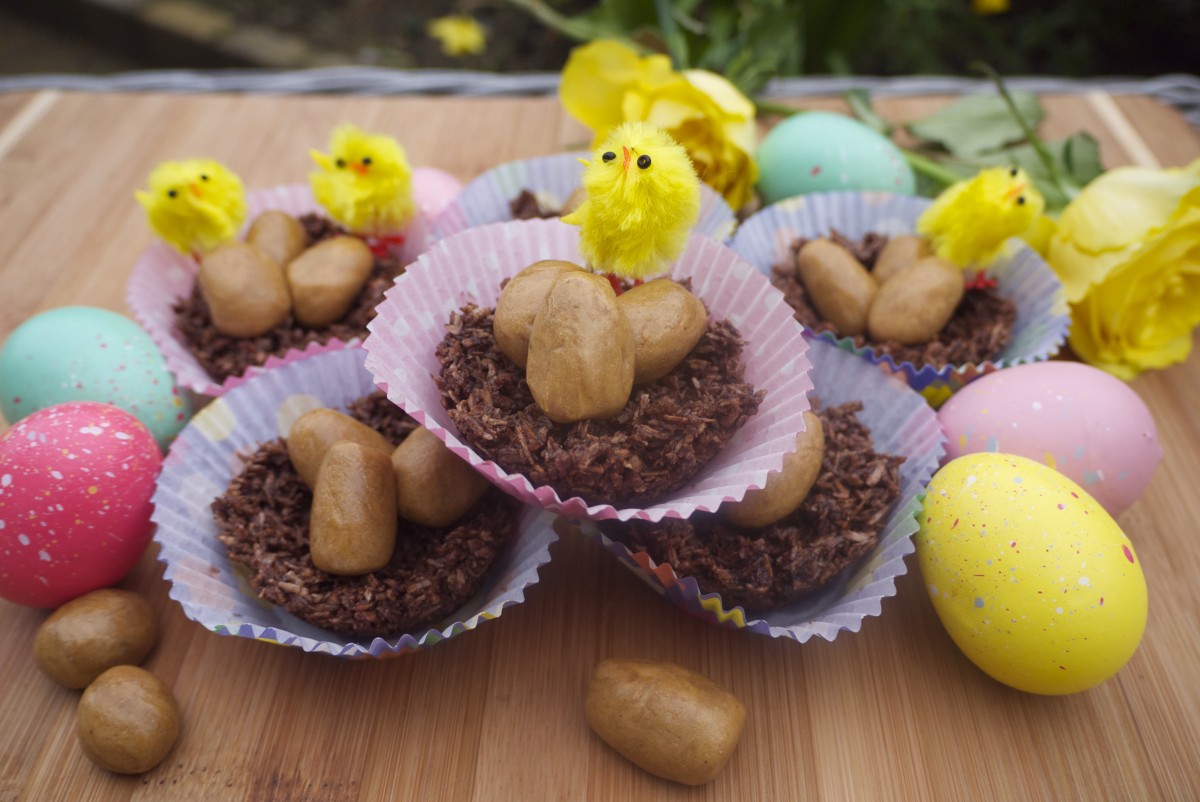 Made from raw, wholesome and natural ingredients, they're quick and fun to whip up and decorate with yellow chicks 🙂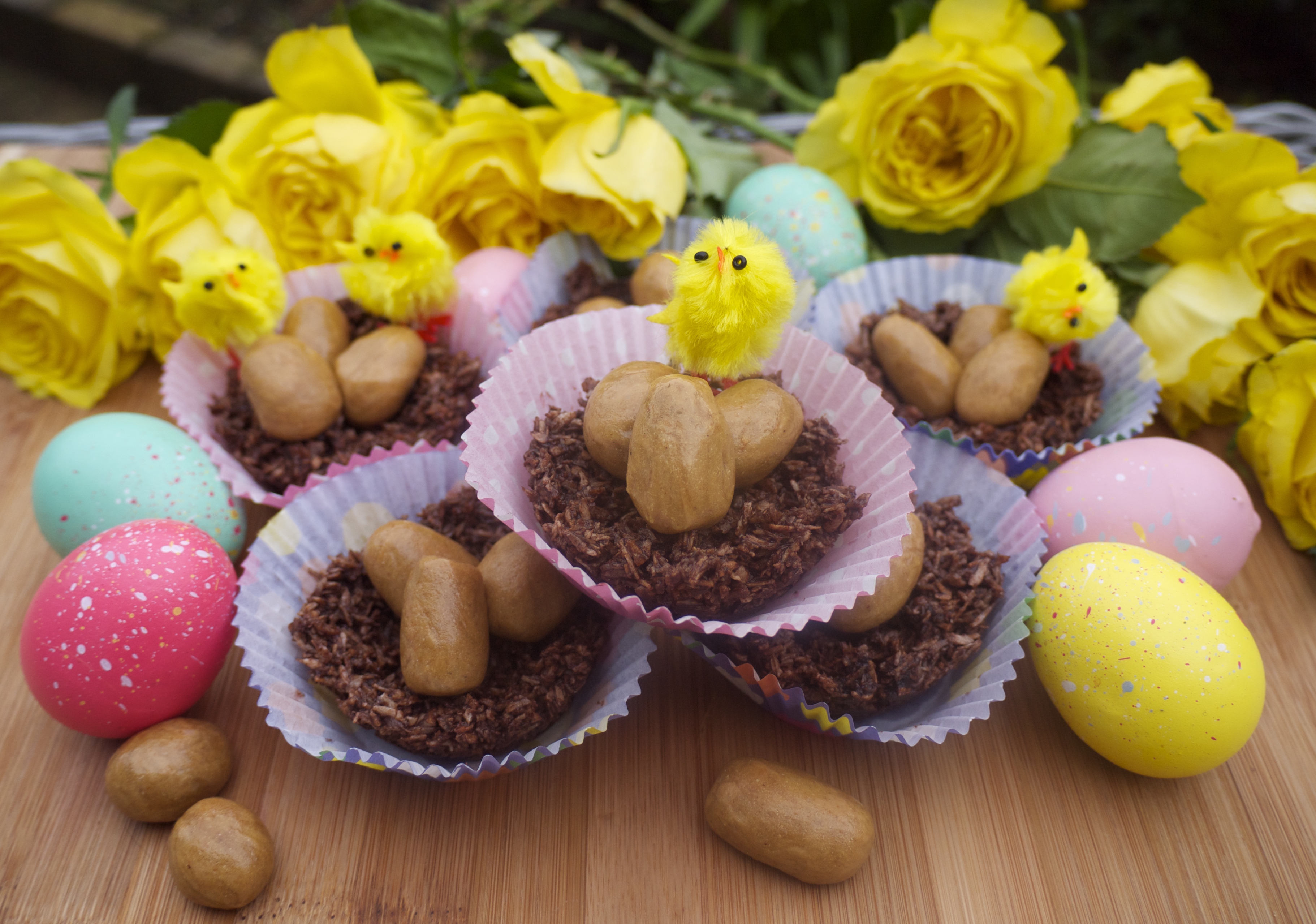 Chocolate Easter Nests with Golden Vanilla Eggs
2015-04-02 20:41:56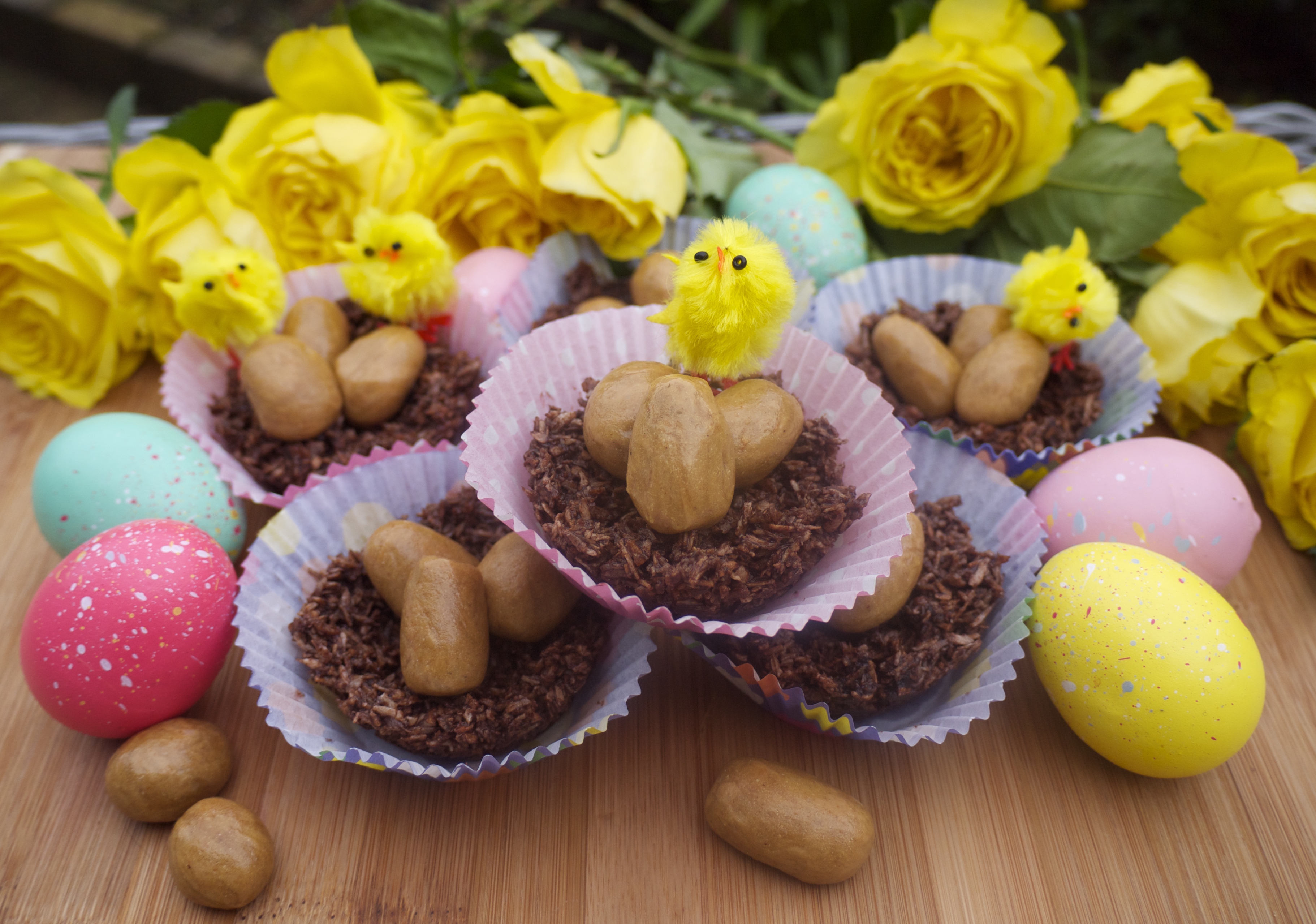 Another Easter nest variation, made with simple wholesome ingredients and some super tasty little eggs!
For the Chocolate Nests
4 tbsp virgin coconut oil
3 tbsp raw cacao powder*
2 tbsp pure maple syrup or honey (if not vegan)
1 tsp vanilla extract
115g (1.5 cups) unsweetened desiccated coconut
For the Golden Vanilla Eggs (makes 25);
2 tbsp raw cashew nut butter
2 tbsp buckwheat flour (the same quantity of coconut flour works well too)
2 tbsp pure maple syrup or honey
1 tsp vanilla extract
Instructions
In a small saucepan over a medium heat, melt the coconut oil and add the cacao powder, maple syrup and vanilla. Stir well until a smooth chocolate sauce forms.
Place the desiccated coconut in a large mixing bowl and pour in the chocolate sauce. Mix well until the coconut is completely covered.
Use a tablespoon to divide the mixture evenly into either a muffin tin (I used a rubber muffin tray) or individual cupcake cases. Make an indentation in the middle of each for the eggs.
Place the nests into the fridge to set for 30 minutes.
Meanwhile, prepare the eggs by placing the cashew butter, buckwheat flour, maple syrup and vanilla in a mixing bowl and stirring well until a thick 'dough' forms.
Use a teaspoon to divide the mixture and roll around in the palms of your hands o form the egg shape.
When made, place the eggs to set in the fridge for 15-20 minutes.
Assemble the eggs in the nests and store in the fridge. The nests will keep for up to 3 days in an airtight container in the fridge.
Notes
*The raw cacao powder found in health food shops contains more nutrients, but the more widely-available Bournville cocoa powder also works in this recipe and both are sugar-free.
Rosanna Davison Nutrition https://www.rosannadavisonnutrition.com/