Chocolate. Fudge. Need I say more?!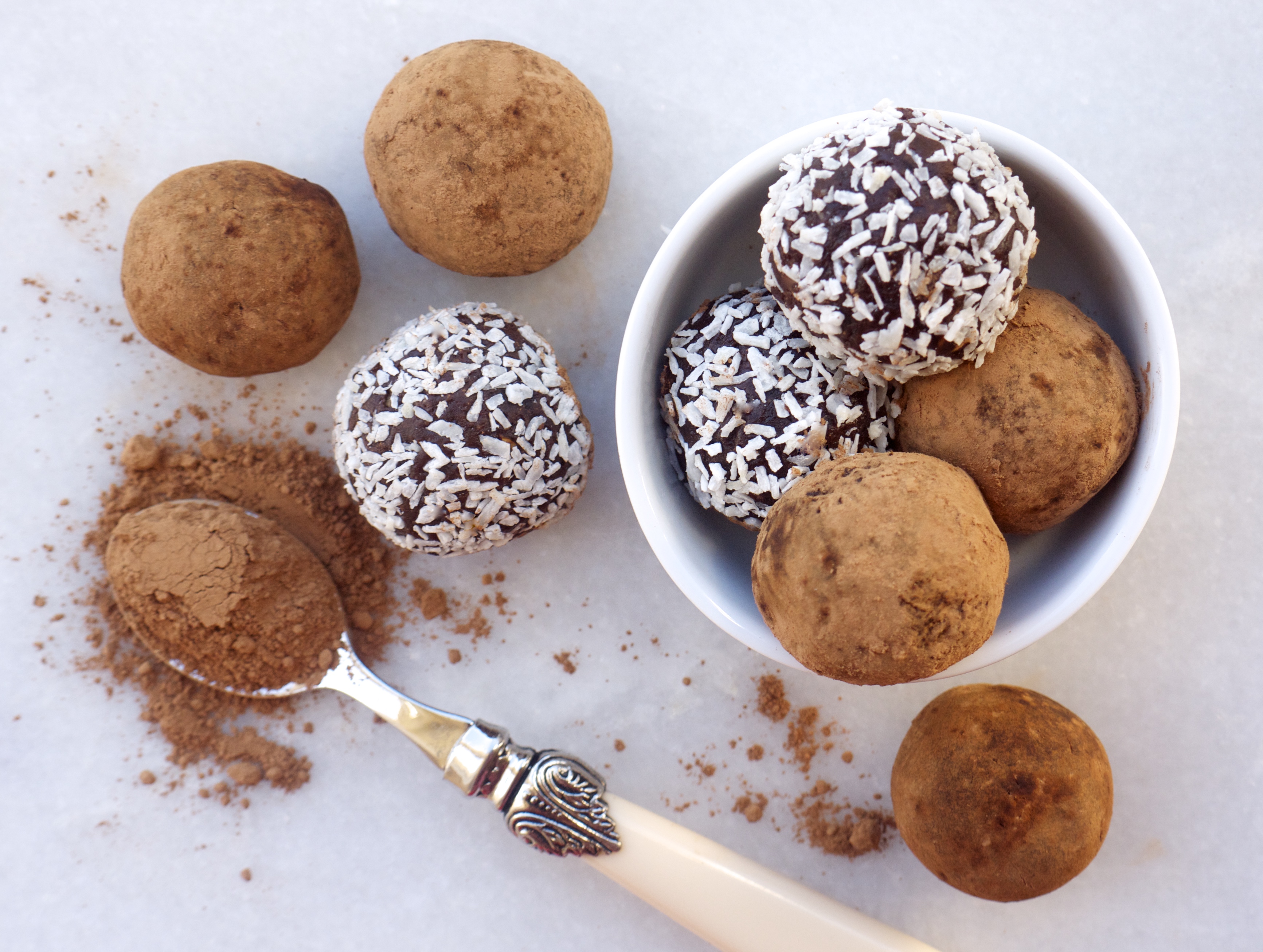 These beauties taste rich, decadent, chocolatey, fudgey and make the perfect quick treat for when only chocolate will do. Made with only a few key ingredients, you might just have all you need to whip them up already in your kitchen cupboard!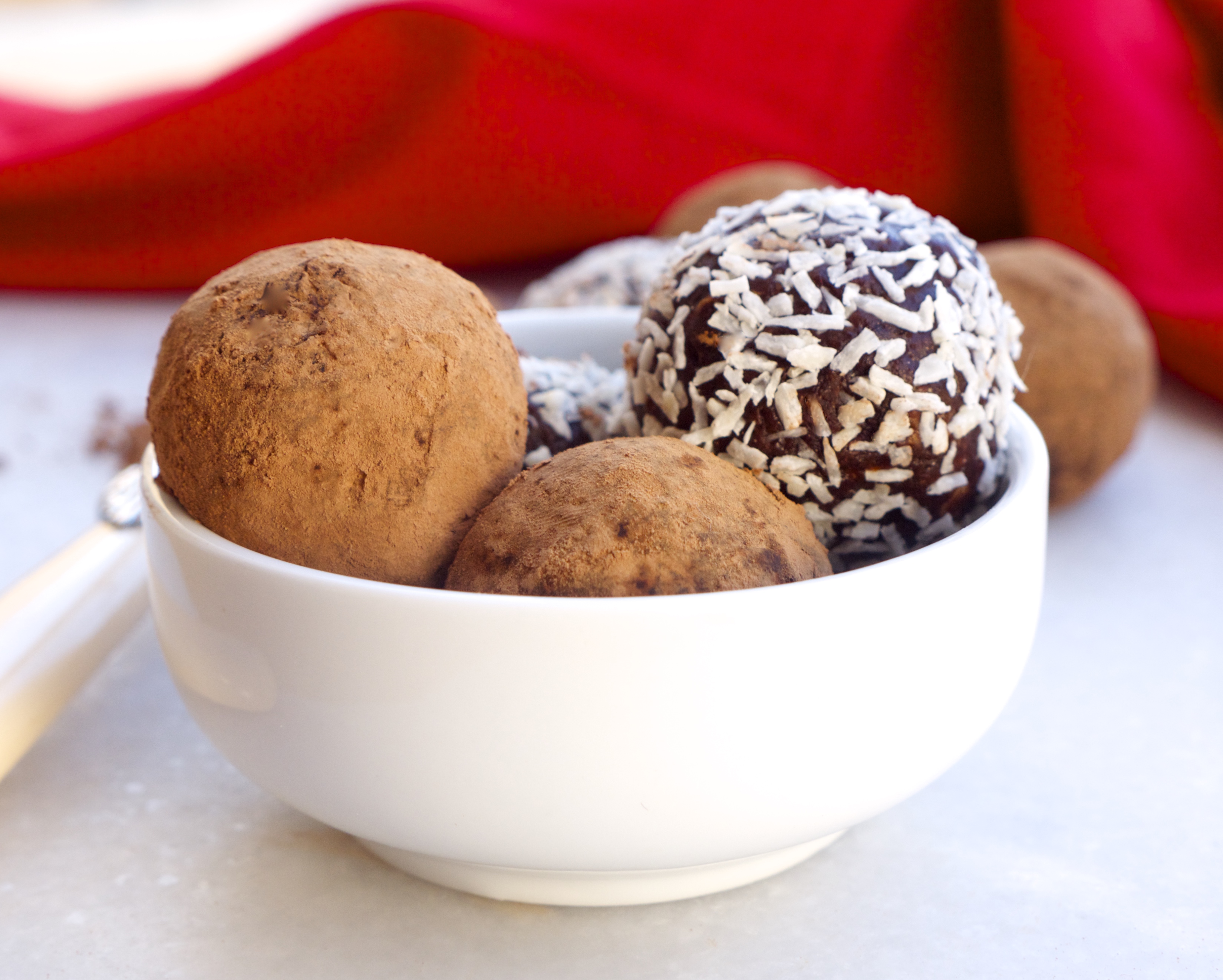 I love that these treats are sweetened naturally with fibre-rich dates and contain oodles of antioxidants, thanks to the raw cacao powder. Almond butter and virgin coconut oil add flavour and healthy fat, while roasted hazelnuts help them taste pretty similar to Nutella. I promise!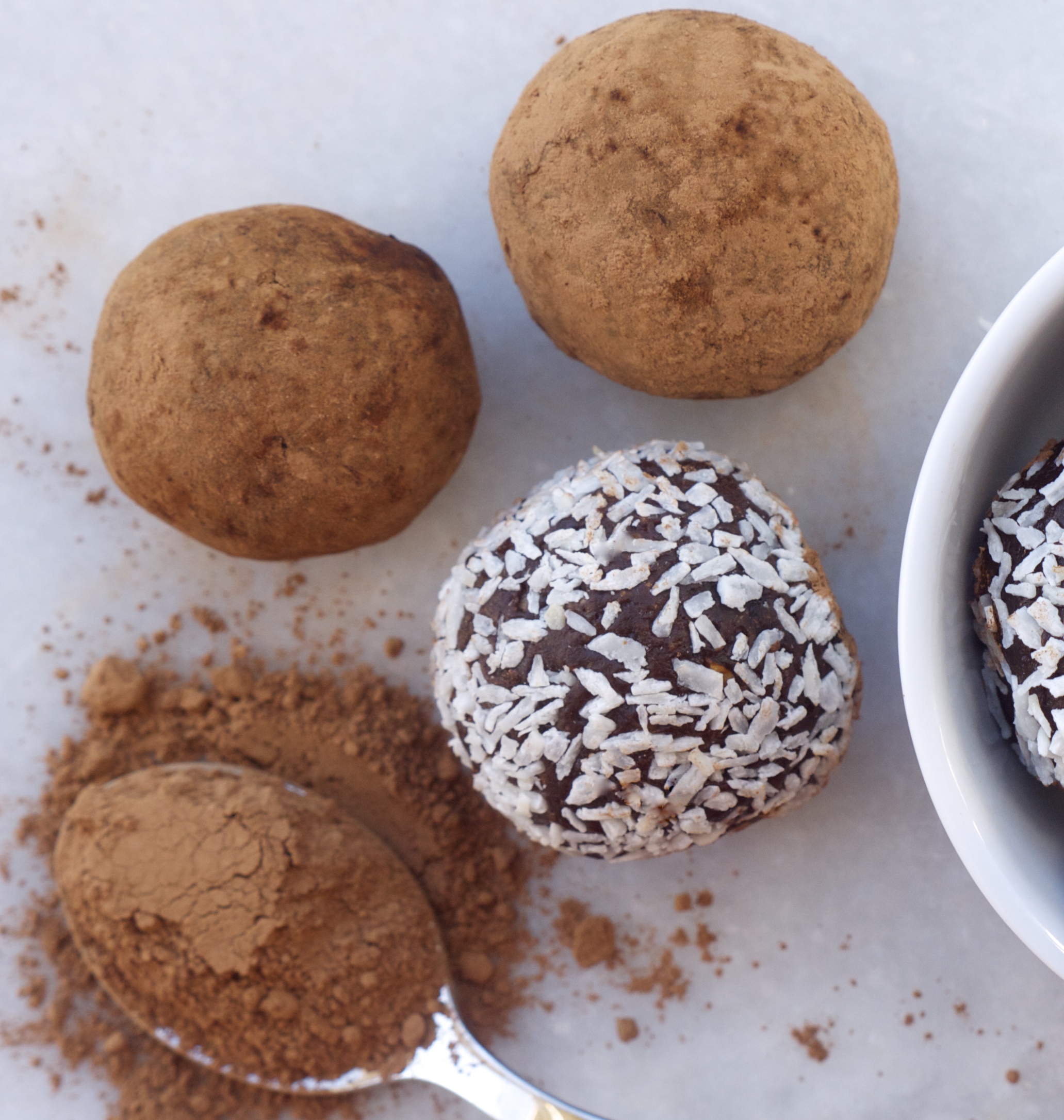 I rolled them in a cacao powder and desiccated coconut for a bit of variety, but you could also try chia seeds, sesame seeds, cacao nibs, dried fruit or more chopped hazelnuts for different tastes and textures 🙂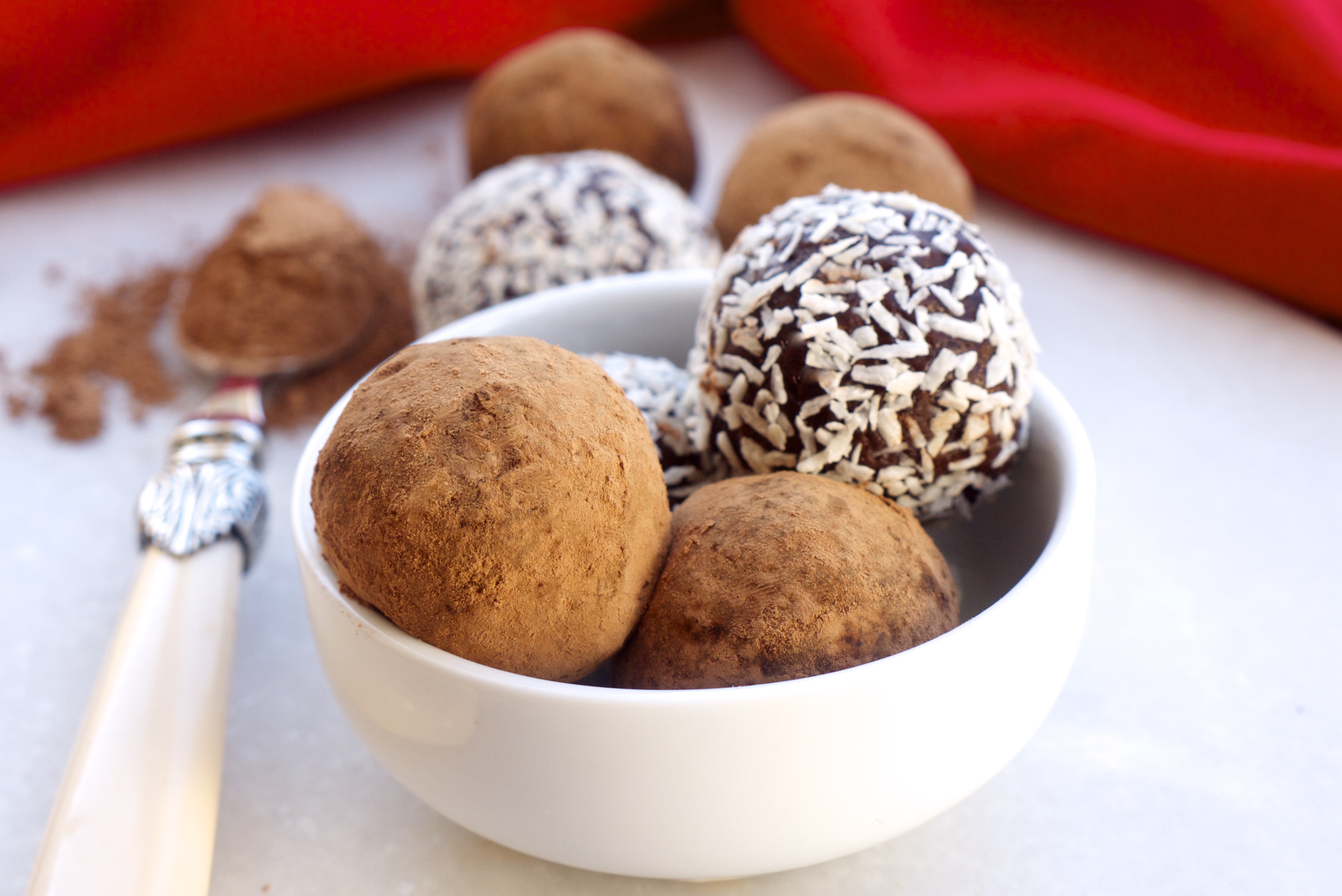 I would love to know if you get a chance to make these Chocolate Fudge Amazeballs! Simply tag #RosannaDavisonNutrition on Instagram or Twitter or come on over to my Facebook to say hello 🙂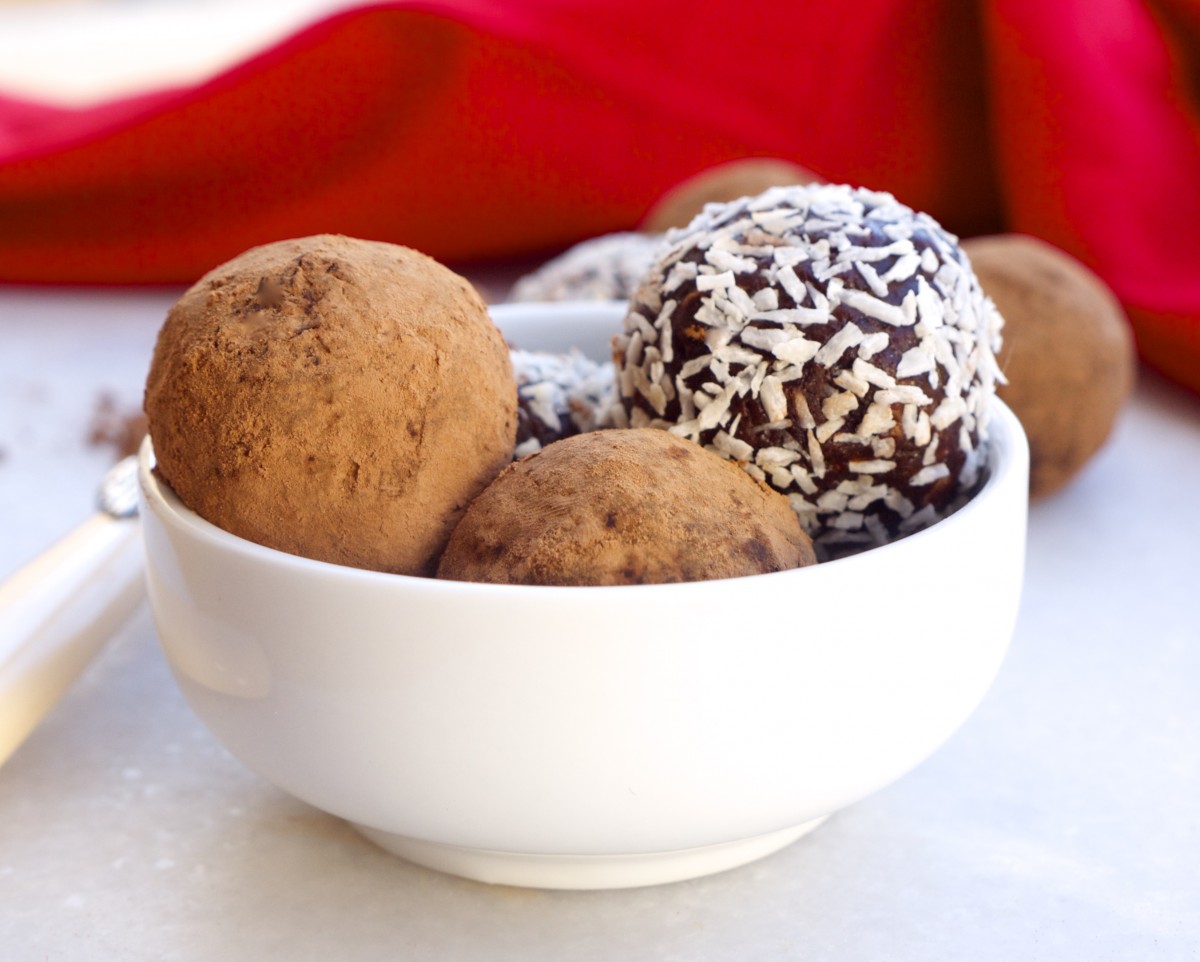 Chocolate Fudge Amazeballs
2016-04-09 09:51:57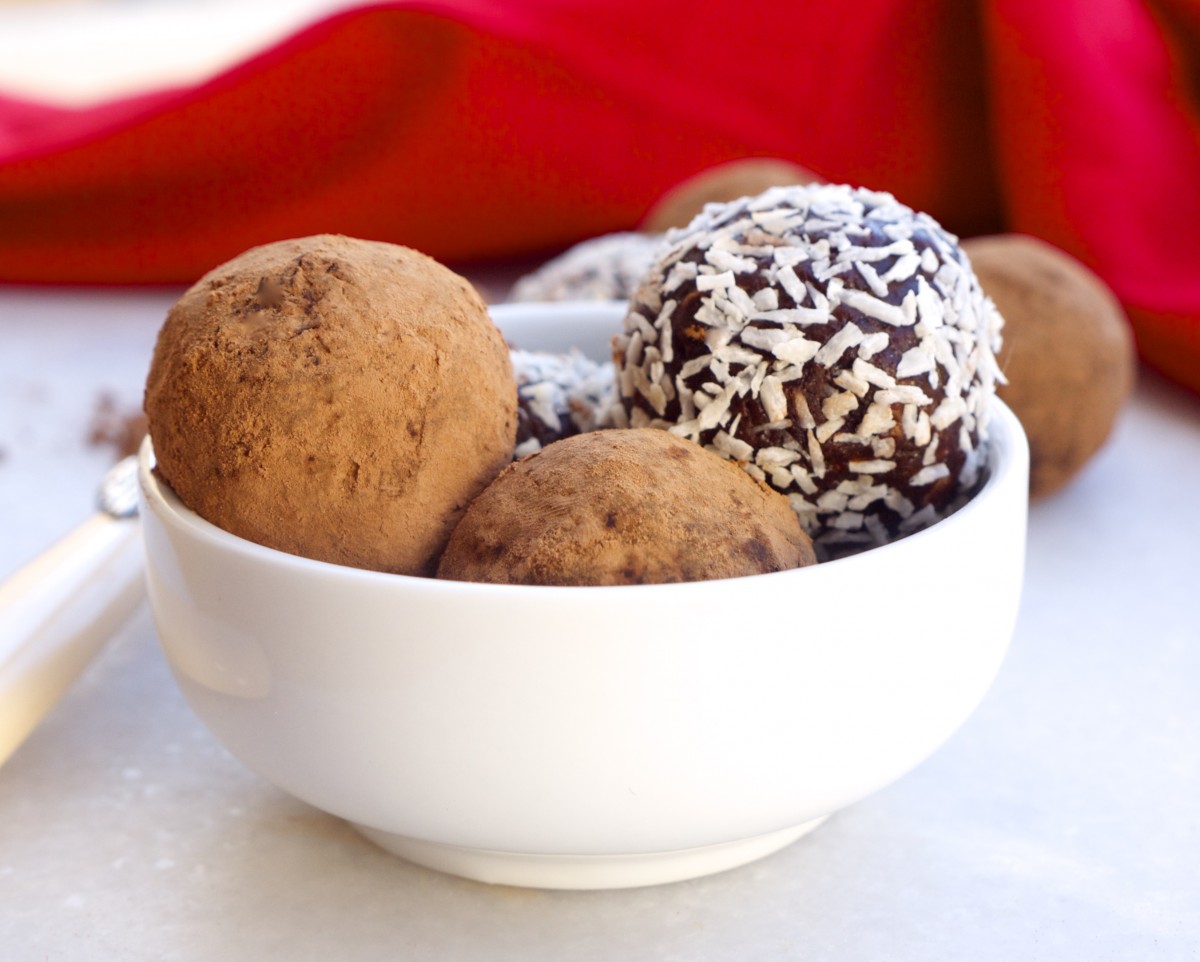 Rich, gooey and decent chocolate treats, made with just wholesome ingredients, naturally sweetened and ready in ten minutes. Nutrition Information Per Amazeball: 109 calories, 2g protein, 15.2g carbs, 5.5g fat, 2.4g fibre
Ingredients
175g (1 cup) pitted dates, soaked in hot water for 20 minutes to soften
3 tbsp chopped toasted hazelnuts
2 tbsp raw cacao powder or Cadbury's Bournville Cocoa Powder
1 tsp pure vanilla extract or vanilla powder
2 tbsp ground almonds
1 tbsp almond butter (or your favourite nut/seed butter)
1 tbsp virgin coconut oil
Raw cacao powder/cocoa powder and desiccated coconut, to decorate
Instructions
Drain the dates well and place them in a food processor, followed by the remaining ingredients.
Blend at high speed until a thick, sticky dough forms.
Use your palms to roll small amounts of the mixture into balls, then roll in cacao powder, desiccated coconut or your choice of coating.
Place them in the fridge for 20 minutes to set, then serve chilled.
Notes
Any leftovers can be stored in an airtight container in the fridge for 3-4 days.
Rosanna Davison Nutrition https://www.rosannadavisonnutrition.com/