I made this rich, decadent and creamy chocolate cheesecake for my family on Christmas Day last year, and it was a huge hit with everybody!
It tastes just like the real thing, but uses healthier ingredients and is free from refined sugar. This time, I've added the subtle heat of fresh root ginger, for its distinctive flavour and many health benefits. This dessert is also so easy to make and keeps very well in the fridge.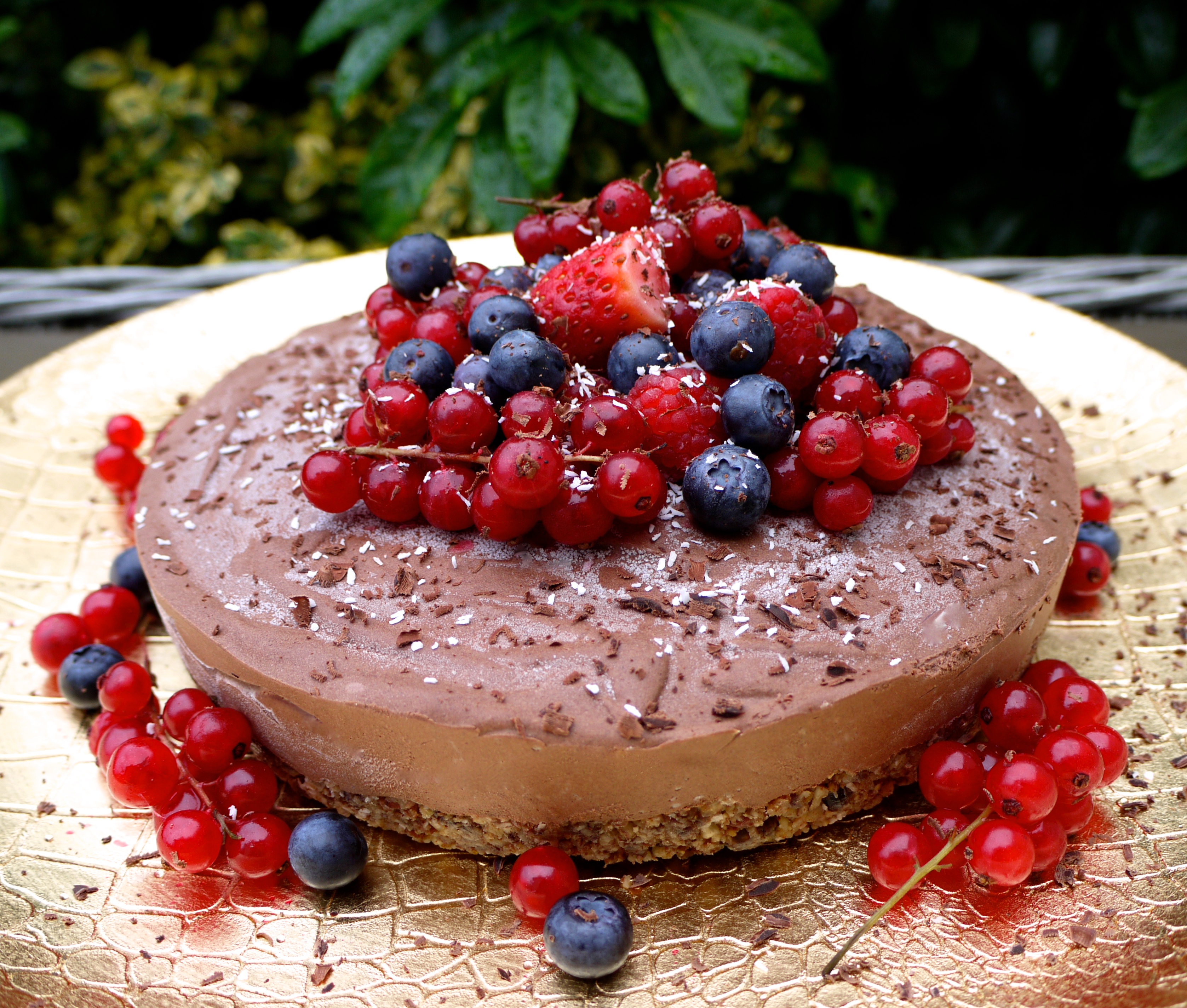 Let me know if you give this Chocolate and Ginger Cheesecake a go and I love to see all your creations on social media! Simply tag #RosannaDavisonNutrition on Instagram or Twitter or come on over to my Facebook to say hello 🙂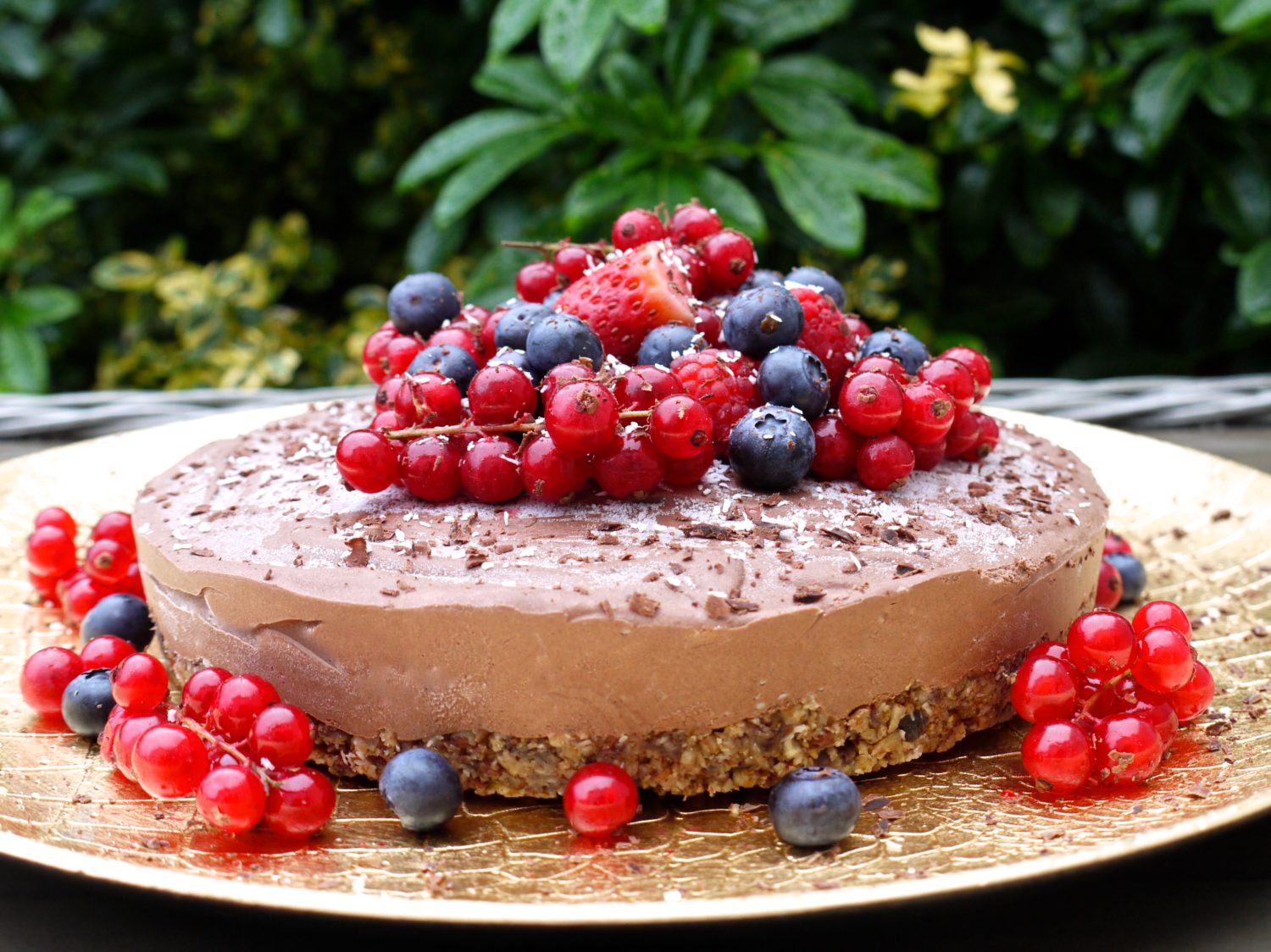 Chocolate and Ginger Cheesecake
2016-12-24 09:56:35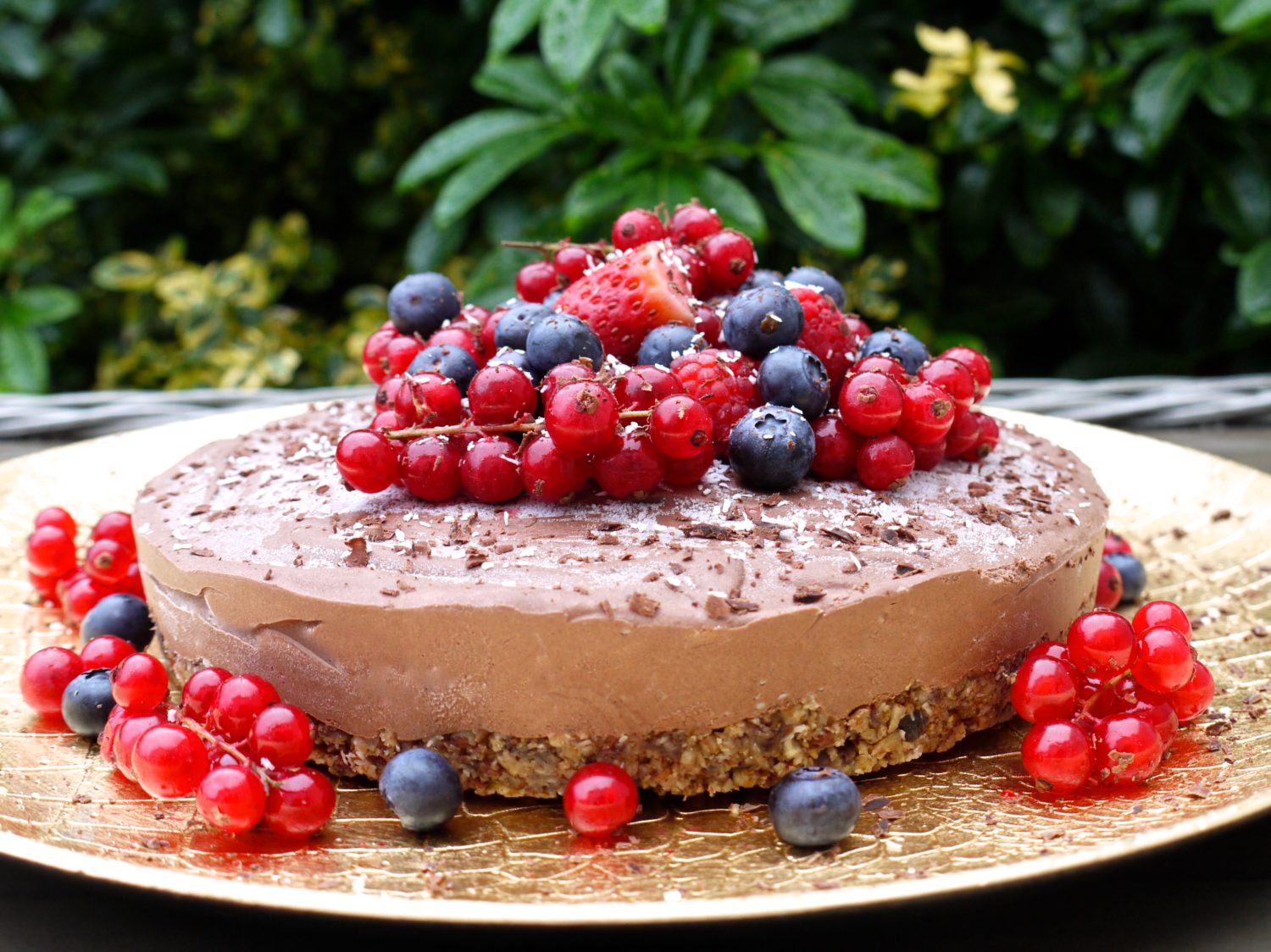 Serves 6
A creamy, rich and chocolatey dessert, perfect for sharing with loved ones. The addition of fresh ginger gives it a warming kick. Per serving: 423 calories, 5.5g protein, 42.7g carbs, 28.8g fat
For the Base
100g raw, unsalted pecans
150g dates, pitted and soaked for 20 minutes in hot water, to soften
2 tsp vanilla extract or vanilla powder
2 tbsp smooth or crunchy almond butter
1 tbsp virgin coconut oil, melted
2 tbsp unsweetened desiccated coconut
For the Cheesecake Filling
6 tbsp coconut cream from 2 400ml cans full-fat coconut milk, refrigerated overnight
6 tbsp raw cacao powder or unsweetened dark cocoa powder
6 tbsp pure maple syrup or honey
3 tsp vanilla extract or vanilla powder
1/2 a ripe avocado
1 tbsp coconut oil, melted
2 tsp fresh ginger, chopped
1-2 tbsp unsweetened almond milk, to blend
70g mixed fresh berries, to serve
Grated dark chocolate, to serve
Instructions
Place the pecans, soaked and drained dates, vanilla, almond butter, coconut oil and desiccated coconut in a food processor fitted with an S blade, and process for 2-3 minutes until a thick, sticky dough has formed.
Press the base mixture into the bottom of an 8" circular springform tin or rubber cake pan, and ensure the top is smooth and even.
To prepare the cheesecake filling, carefully open the two cans of coconut milk without shaking them. The coconut cream should have separated from the coconut water and set in the fridge. Spoon out 6 tablespoons of thick coconut cream into a blender or food processor.
Add the cacao or cocoa powder, maple syrup or honey, vanilla, avocado, coconut oil and fresh ginger. Blend into a smooth, thick mixture, using a dash of almond milk to blend, if needed.
Pour the cheesecake filling on top of the prepared base and smooth across the top with a spatula, to ensure its even.
Place the cheesecake into the freezer to set for 30-45 minutes, then remove from the freezer, top with fresh berries, slice into pieces and serve chilled.
Notes
The cheesecake can be stored in an airtight container in the fridge for 3-4 days.
Rosanna Davison Nutrition https://www.rosannadavisonnutrition.com/