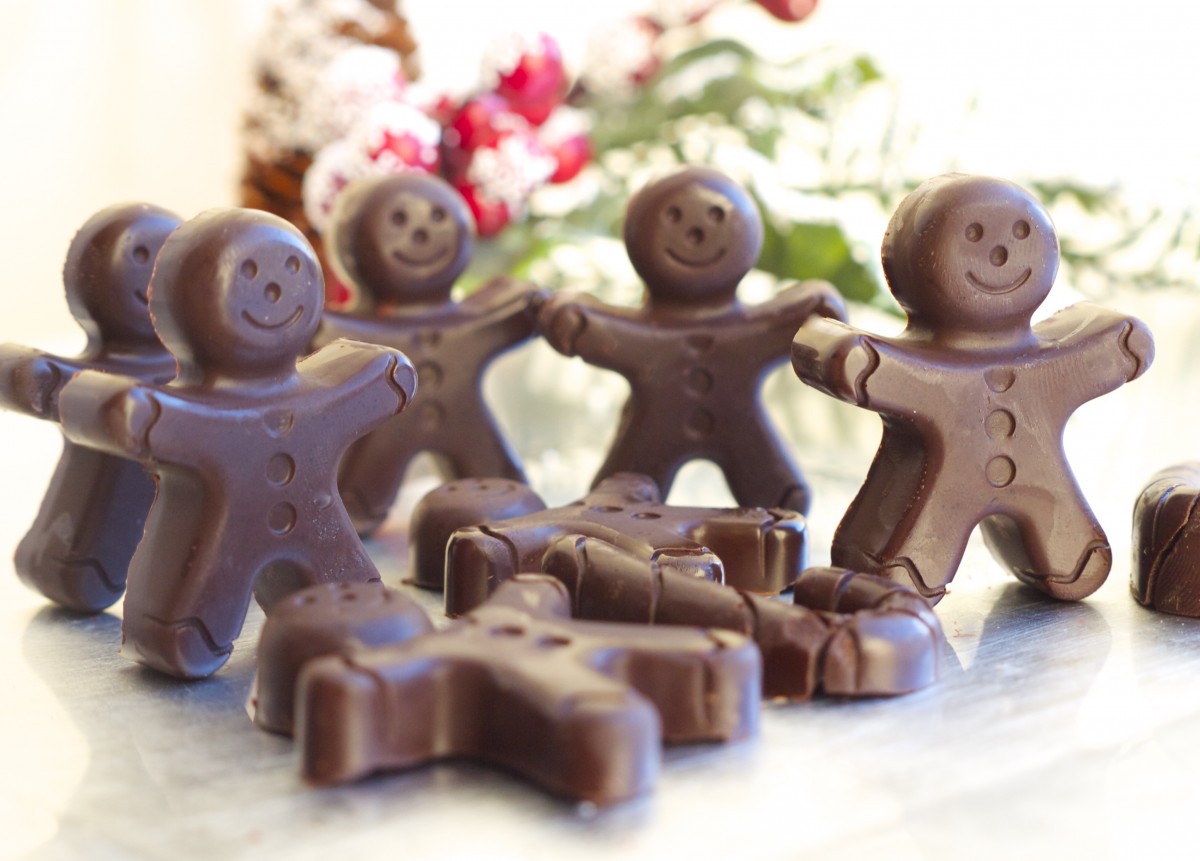 How cute are these guys?!
Ever since I spotted the chocolate moulds in the home baking section of Dunnes, I had been looking forward to seeing how they turned out. They cost just €4 and come in a range of different designs…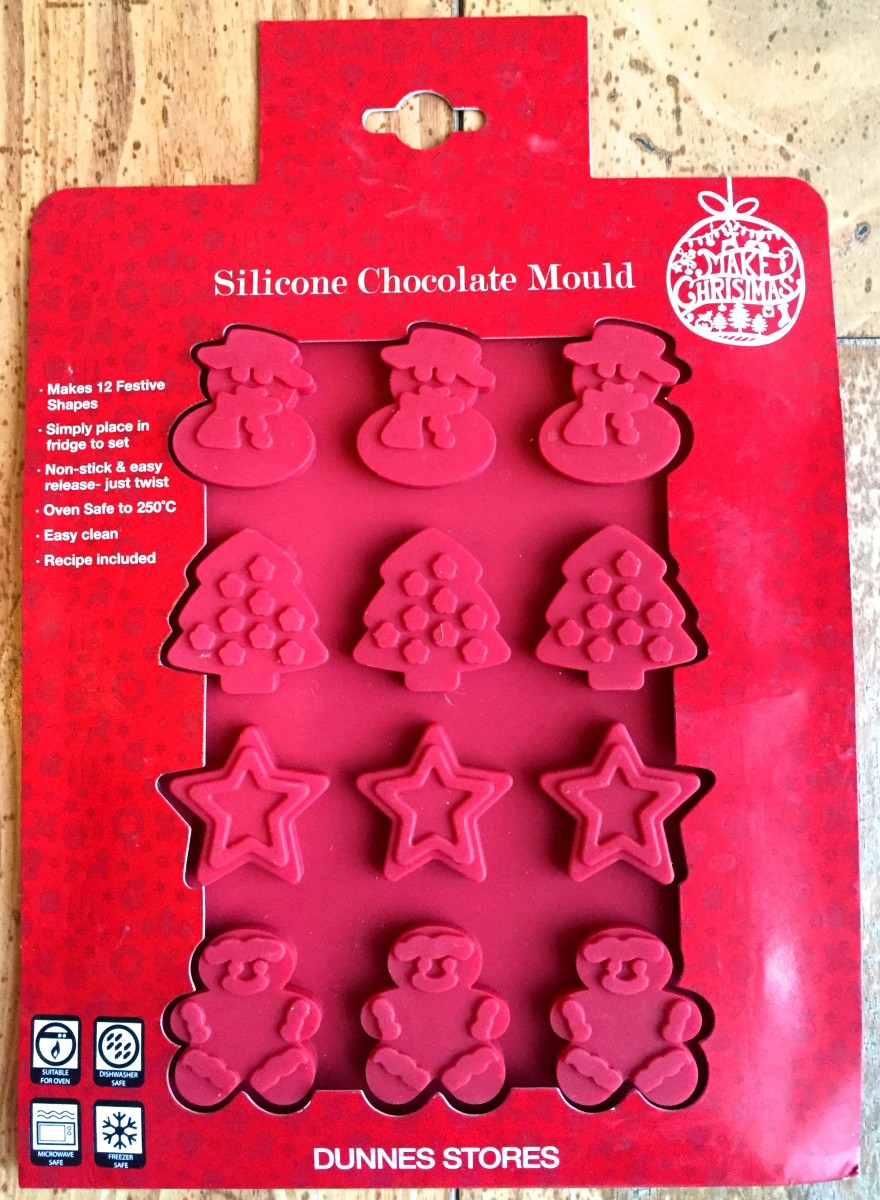 And they're almost too adorable to eat…. almost!
Though I did feel little mean for nibbling off their happy smiling heads first, before polishing off the rest of them. But I can always make more, as it's such a super simple recipe 🙂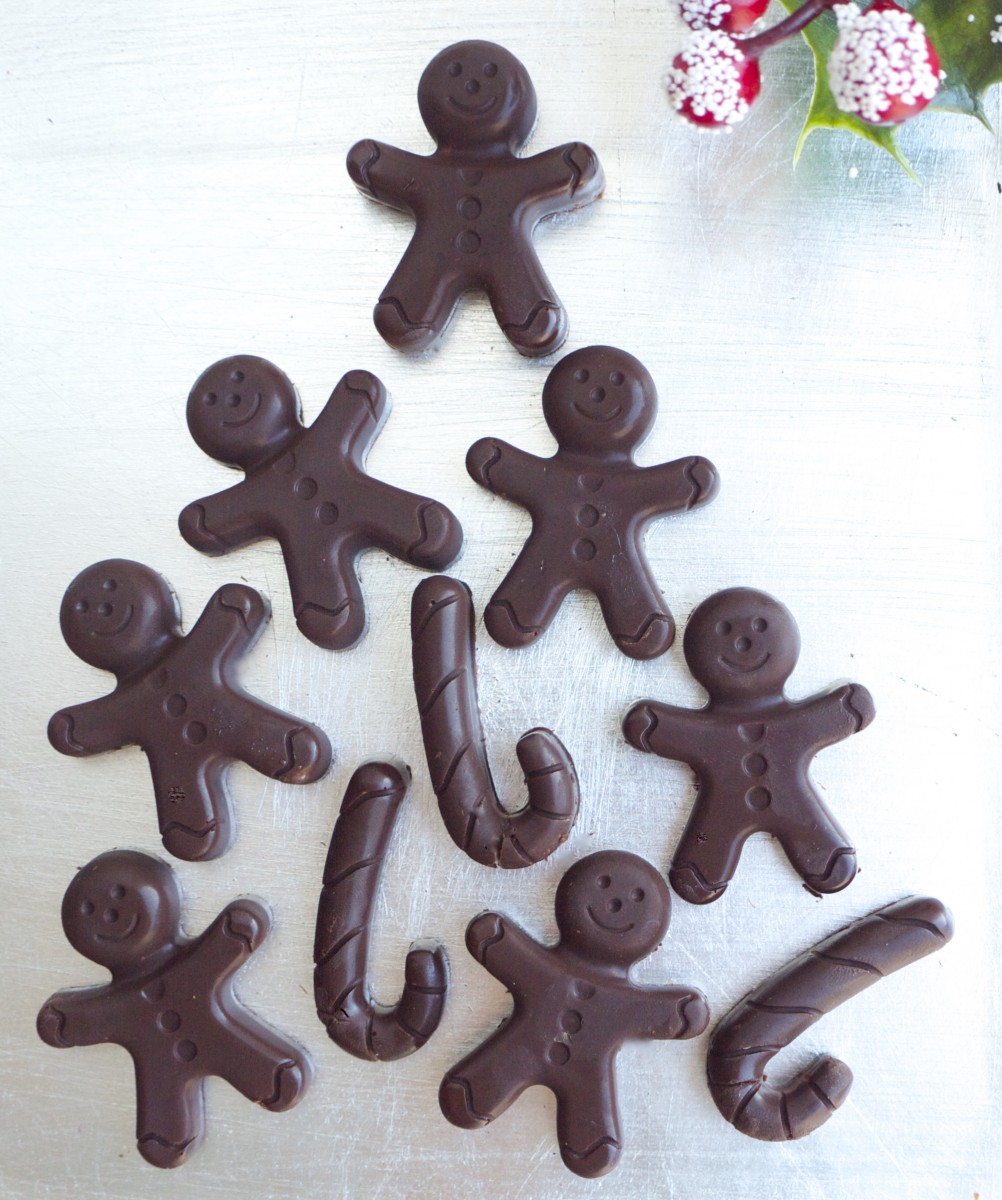 The recipe is the exact same as my popular recipe for 4-3-2-1 Clean Chocolates, which contain just four ingredients: cacao or cocoa powder, coconut oil, maple syrup (or honey) and vanilla extract. Easy!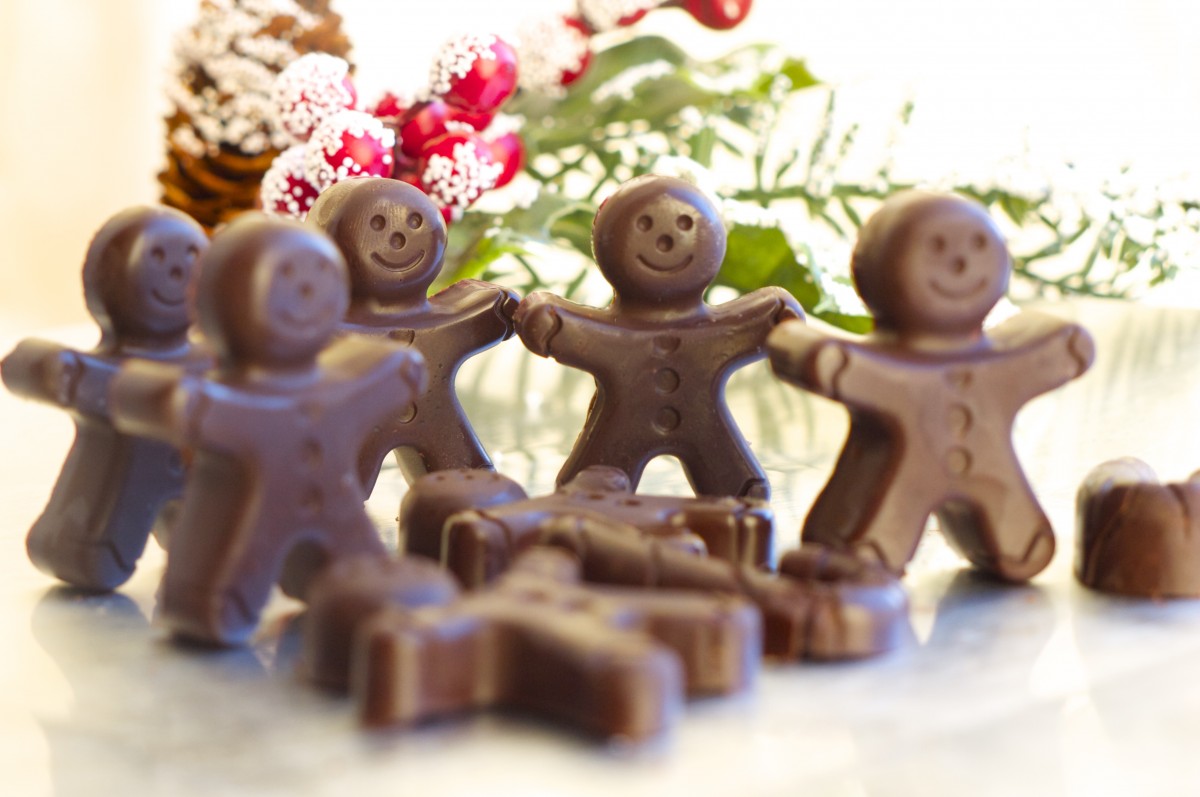 All you need to do is melt the ingredients together to form a smooth chocolate sauce, then pour it into the moulds and pop it into the freezer to set for 20-30 minutes. And you have the cutest homemade, melt-in-the-mouth festive chocs!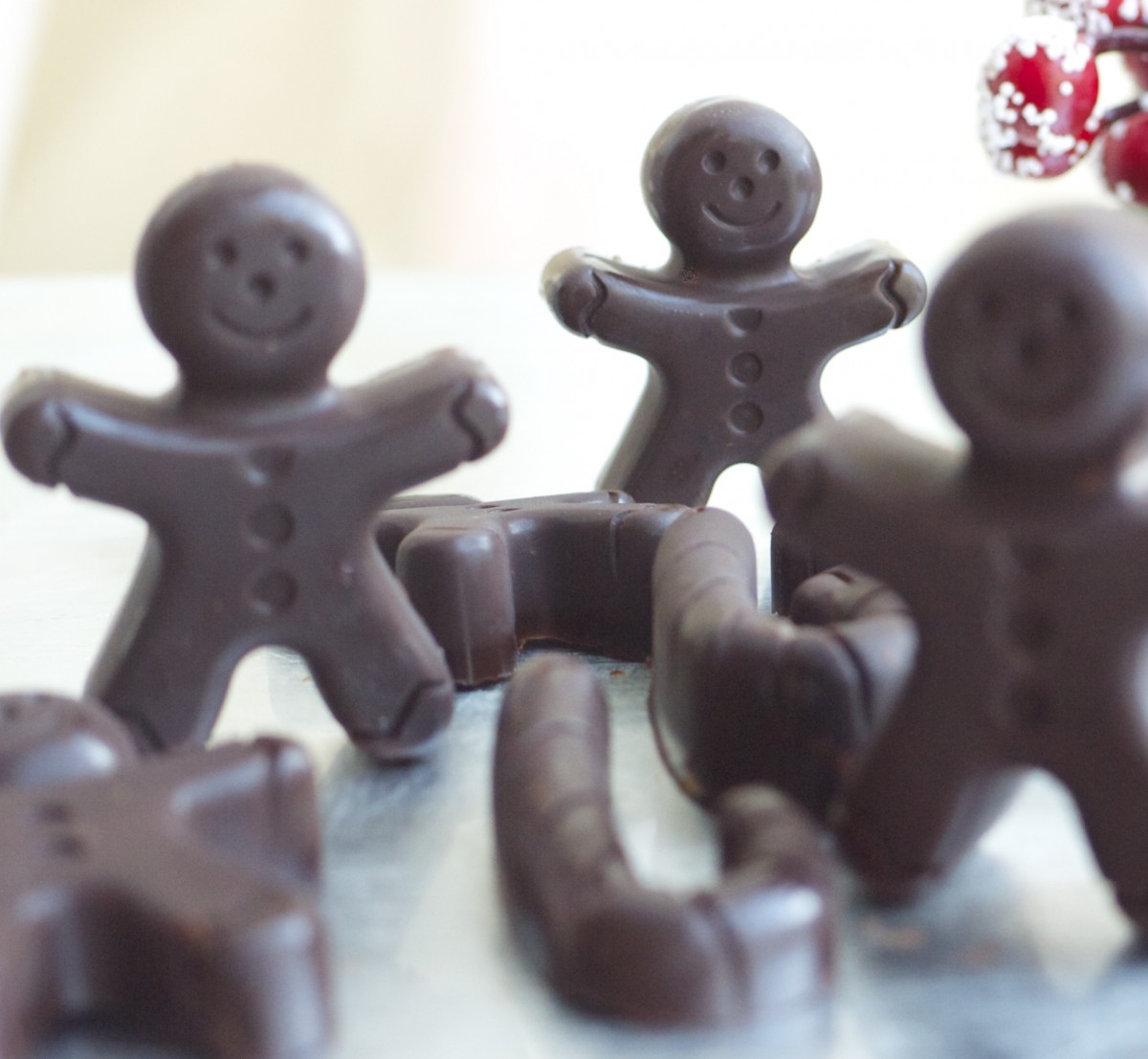 They make a sweet display at Christmas parties and kids will love the novelty factor too.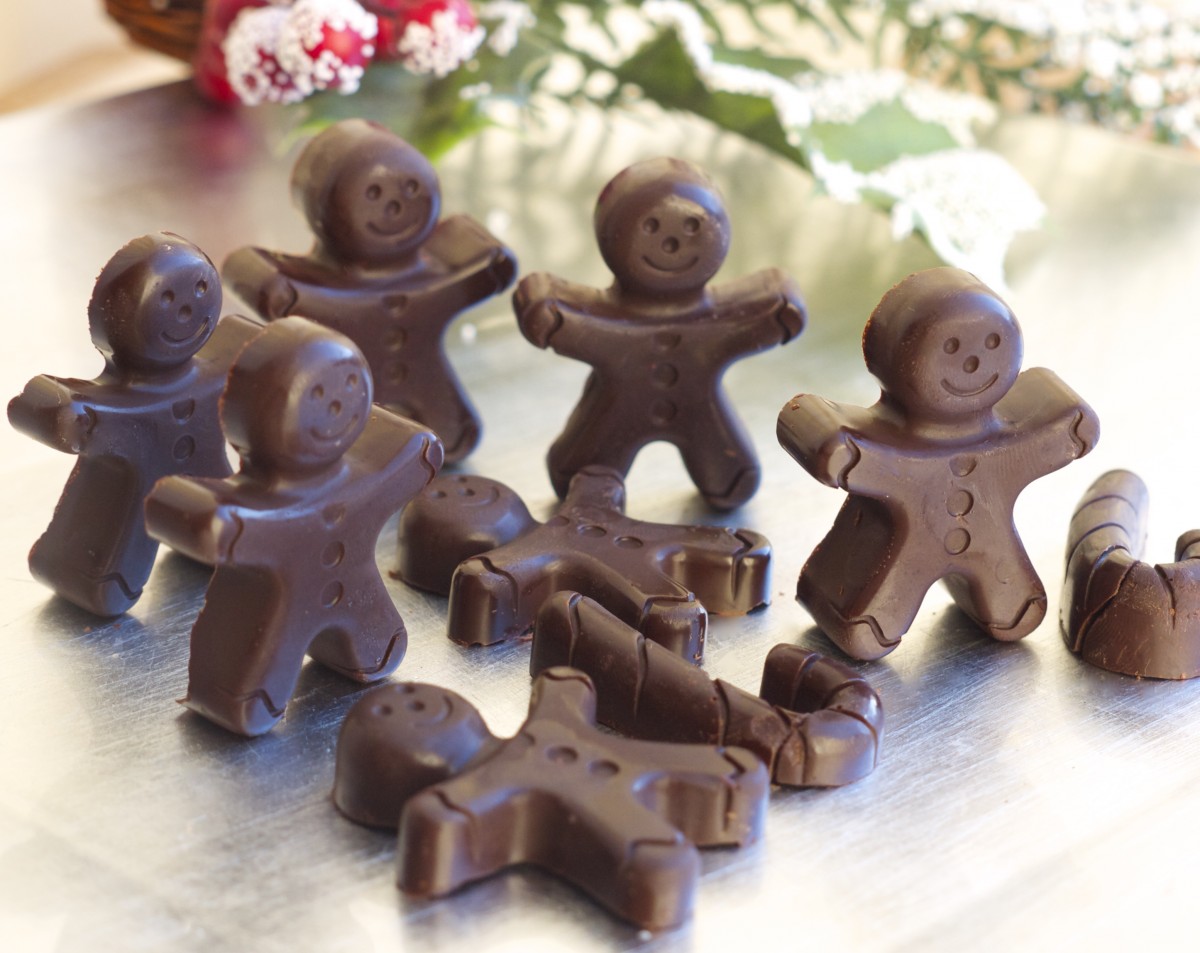 I would love to know if you decide to make these choccies! Simply tag #RosannaDavisonNutrition on Instagram or Twitter or come on over to my Facebook to say hello 🙂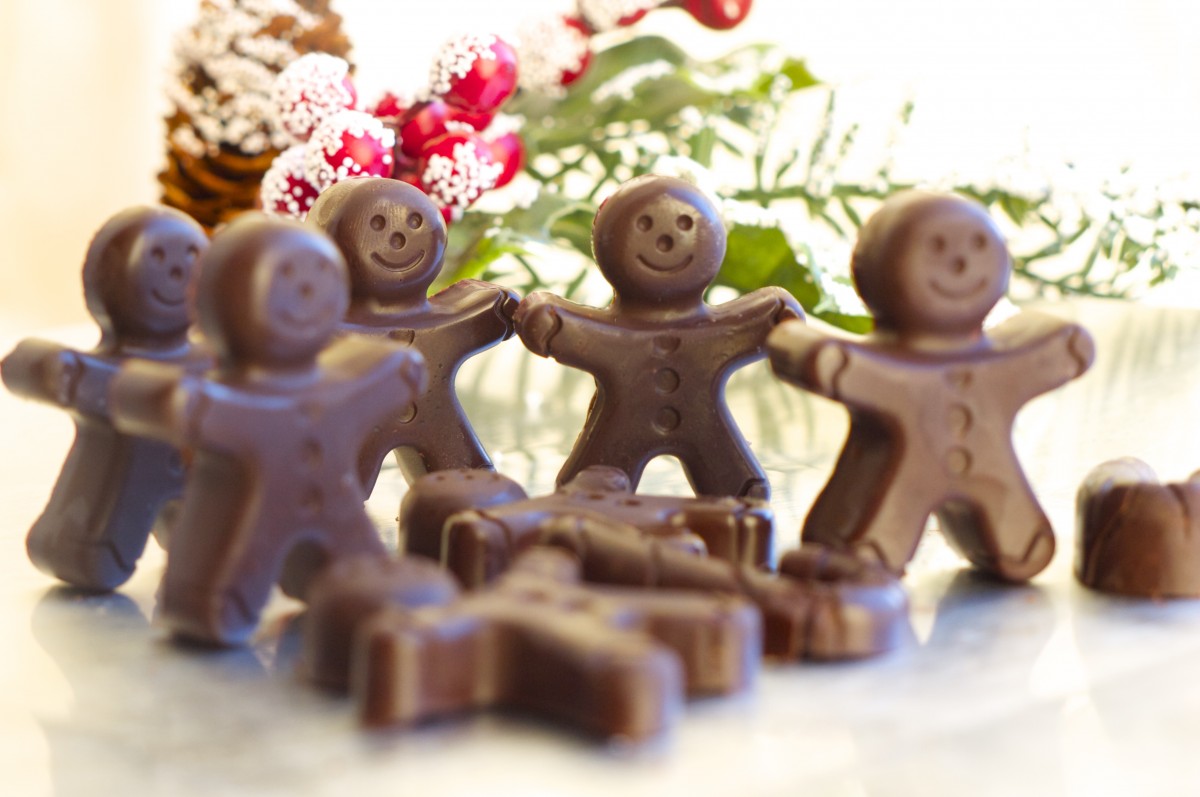 Chocolate Gingerbread Men
2015-12-20 15:53:29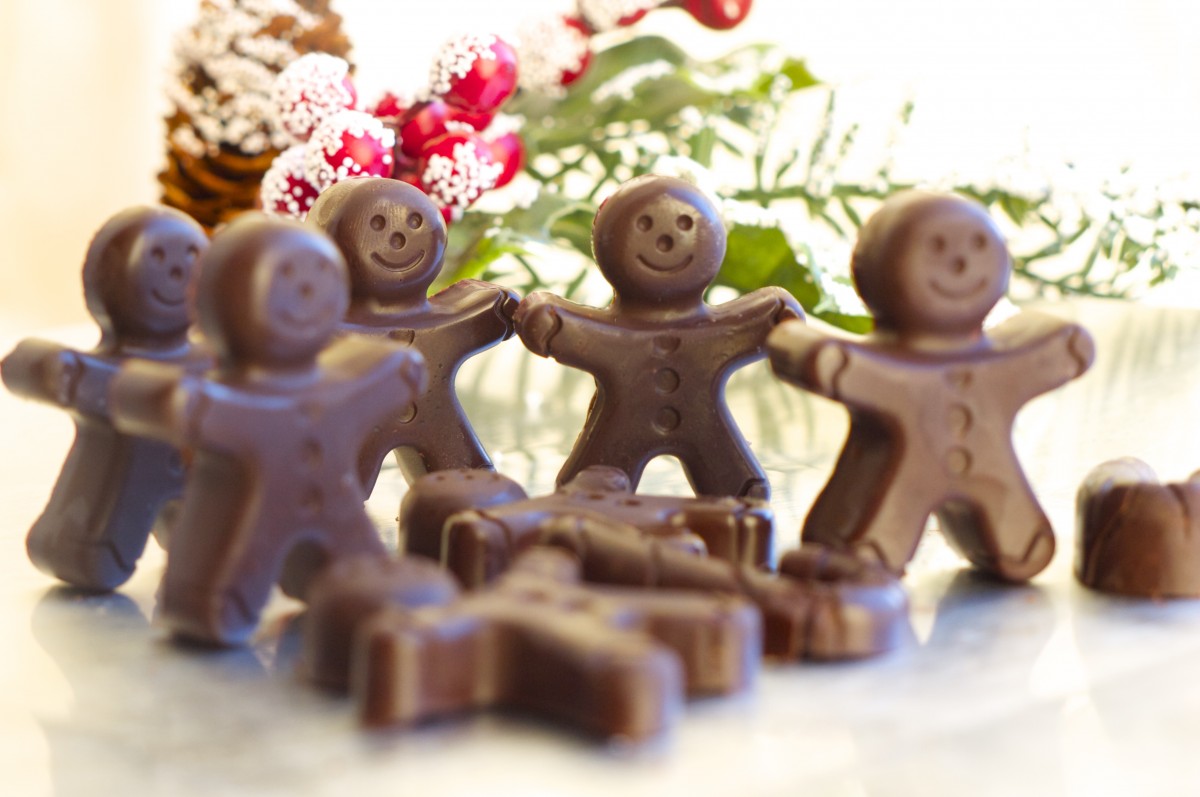 Quick, simple, homemade, free from refined sugar and dairy, and perfect for when a chocolate craving strikes!
Ingredients
4 tablespoons cacao powder (or Cadbury Bournville Cocoa Powder)
3 tablespoons virgin coconut oil (at room temperature)
2 tablespoons pure maple syrup or honey
1 teaspoon vanilla extract
Instructions
In a small saucepan over a medium heat, gently melt the coconut oil and add in the cacao powder, maple syrup and vanilla.
Stir until a smooth chocolate sauce forms.
I used a rubber ice tray with gingerbread men and candy cane shapes to form my chocolates, and I would recommend a rubber ice tray as it's much easier to pop them out again.
Spoon the mixture into the tray and let the chocolates set in the freezer for 20-30 minutes.
Keep chilled in the fridge until ready to serve.
Notes
These chocolates soften quite quickly at room temperature, so are best stored in the fridge.
Rosanna Davison Nutrition https://www.rosannadavisonnutrition.com/