Happy Saturday!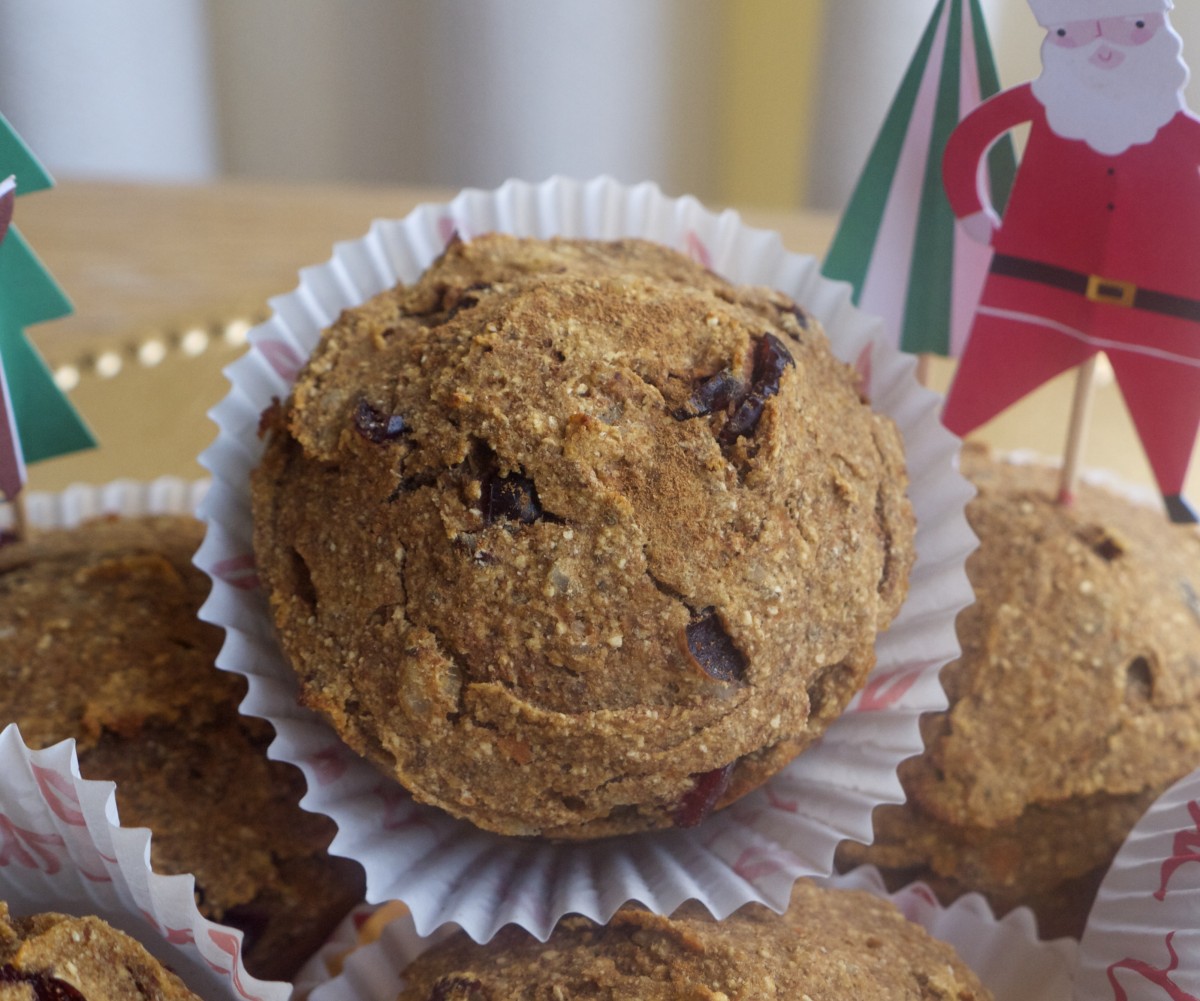 I hope you all had a great week and are really getting into the festive spirit now. I'm almost set for Christmas, with just one present left to buy. Yay! I actually did most of my shopping online as I haven't really had a lot of time to hit the shops this year.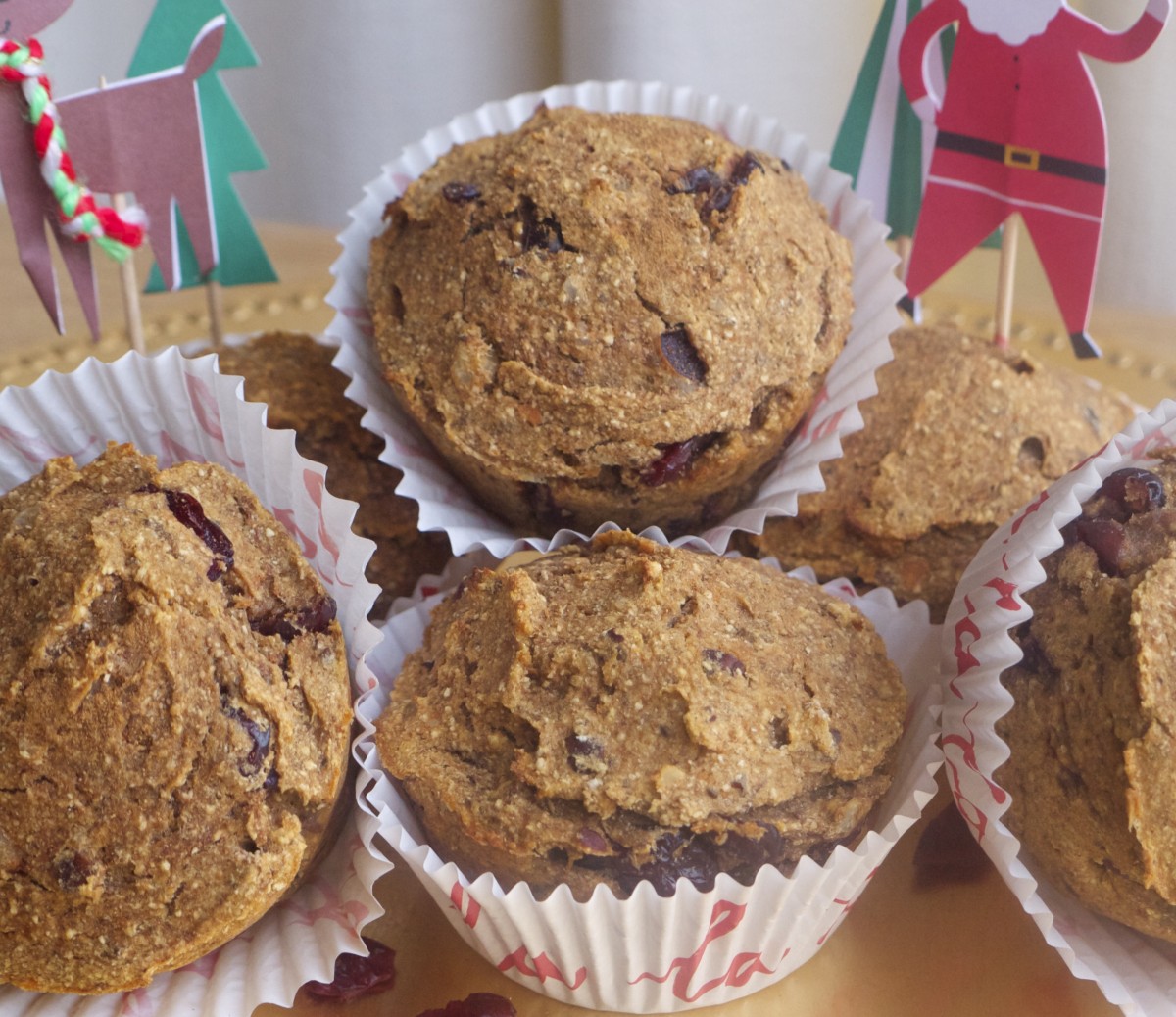 I'm delighted that I'm almost finished up work now before Christmas, and this week has been as busy as ever. I held my first Beauty, Food and Fitness Workshop last weekend in The Westbury Dublin. It was a great success and a really fun day out!
Then I had photo shoots for The Sunday Independent Life Magazine and Woman's Way, before heading over to Germany on Thursday and Friday to hit the red carpet at an event in Stuttgart. I had to wake up at 3am on Thursday as my flight was the first of the day, so I'm happy to have a chilled-out weekend now to catch up on sleep, and do some Christmas baking too 🙂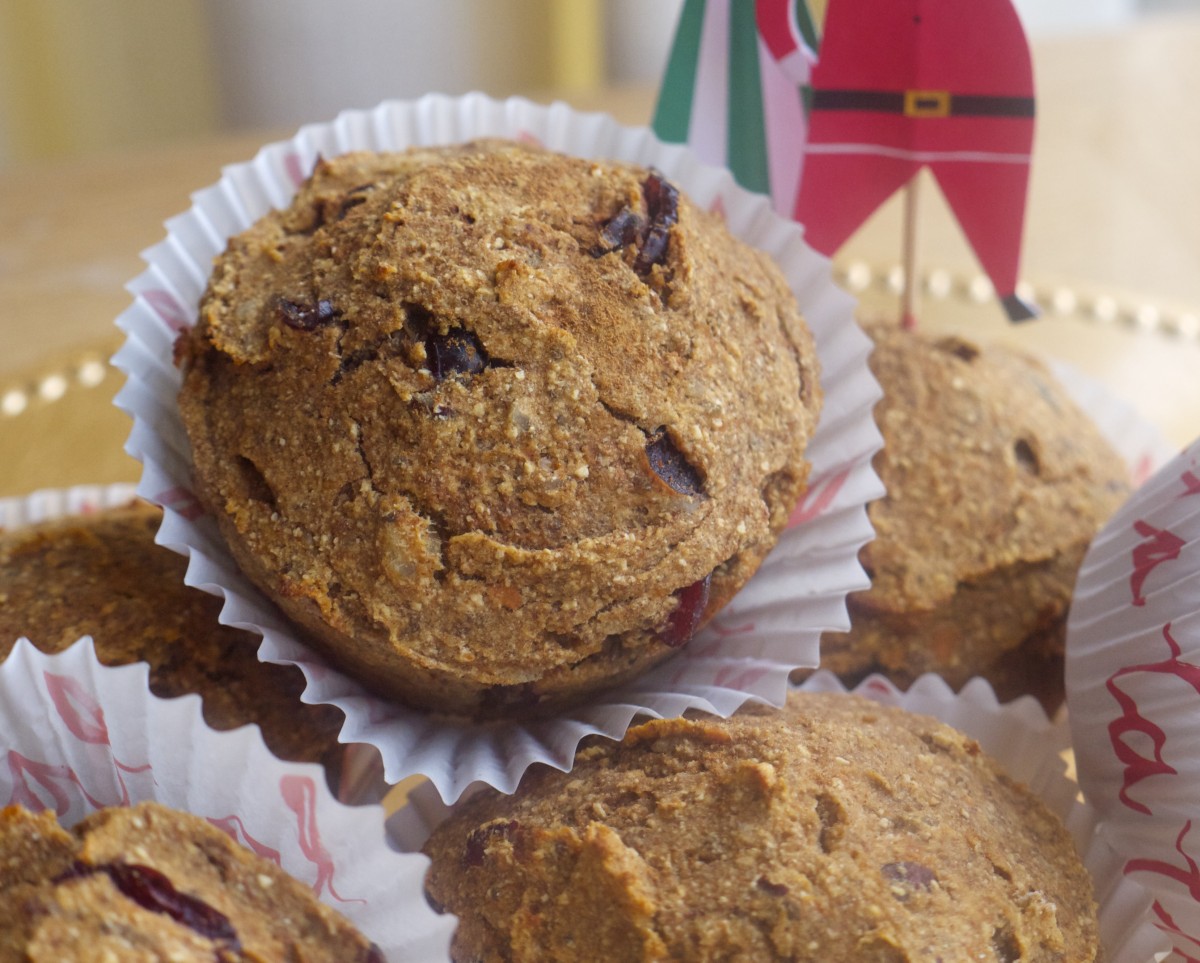 I love the flavours in these Cranberry and Hazelnut Gingerbread Muffins. They're so warming and festive, and will make your kitchen smell incredible 😉
This is the time of year to indulge a bit more and treat yourself to your favourite foods and drinks, but I think it's still a good idea to make some healthier choices when you can, too.
To really lower the sugar and fat content of these muffins, I used sweet potato puree to give them lots of natural sweetness and a great light, moist texture.
I used banana, coconut sugar, cinnamon and vanilla to help sweeten up the mixture, and then the ginger, toasted hazelnuts and cranberries make them taste really festive!
I would love to know if you get a chance to make these Cranberry and Hazelnut Gingerbread Muffins! Simply tag #RosannaDavisonNutrition on Instagram or Twitter or come on over to my Facebook to say hello 🙂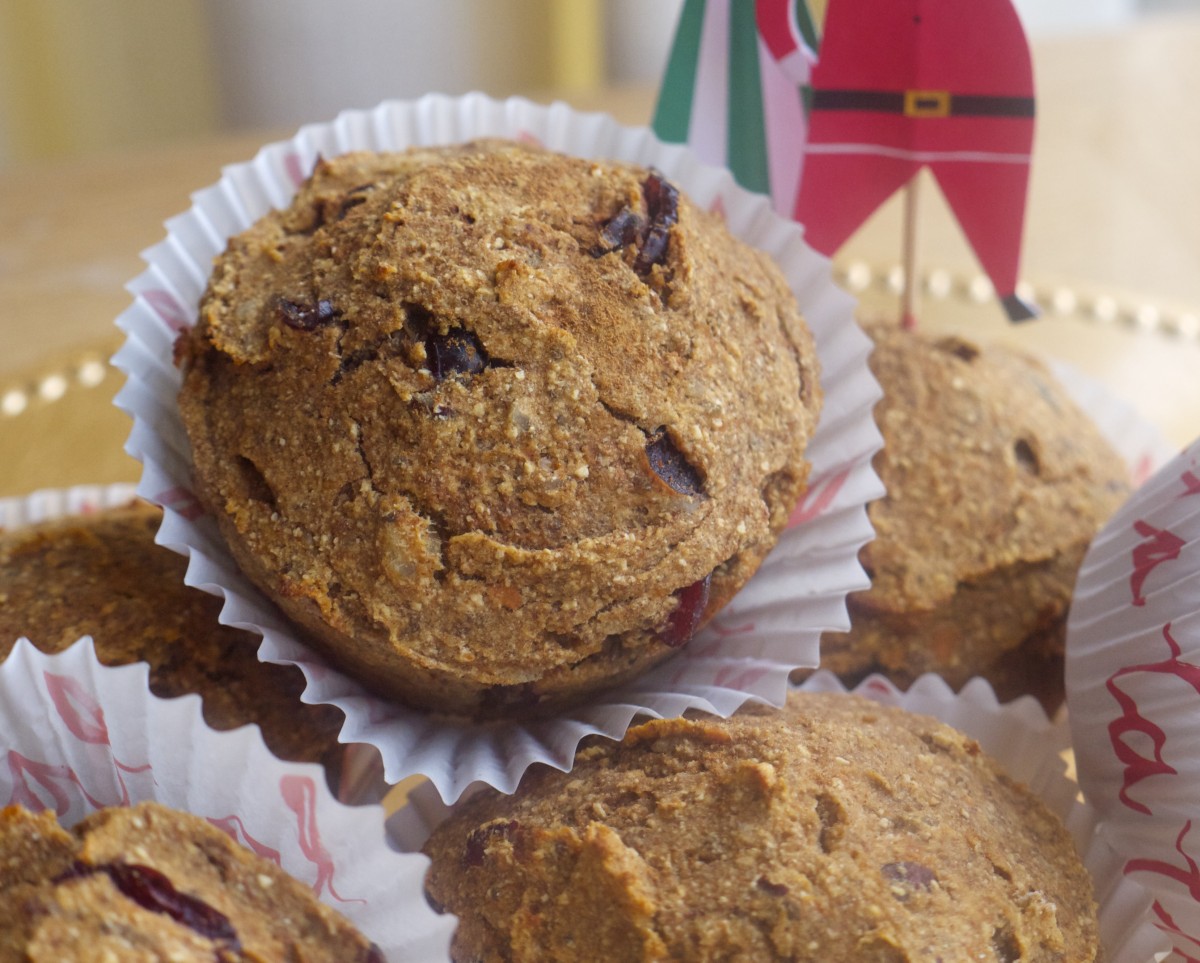 Cranberry and Hazelnut Gingerbread Muffins
2015-12-12 09:28:43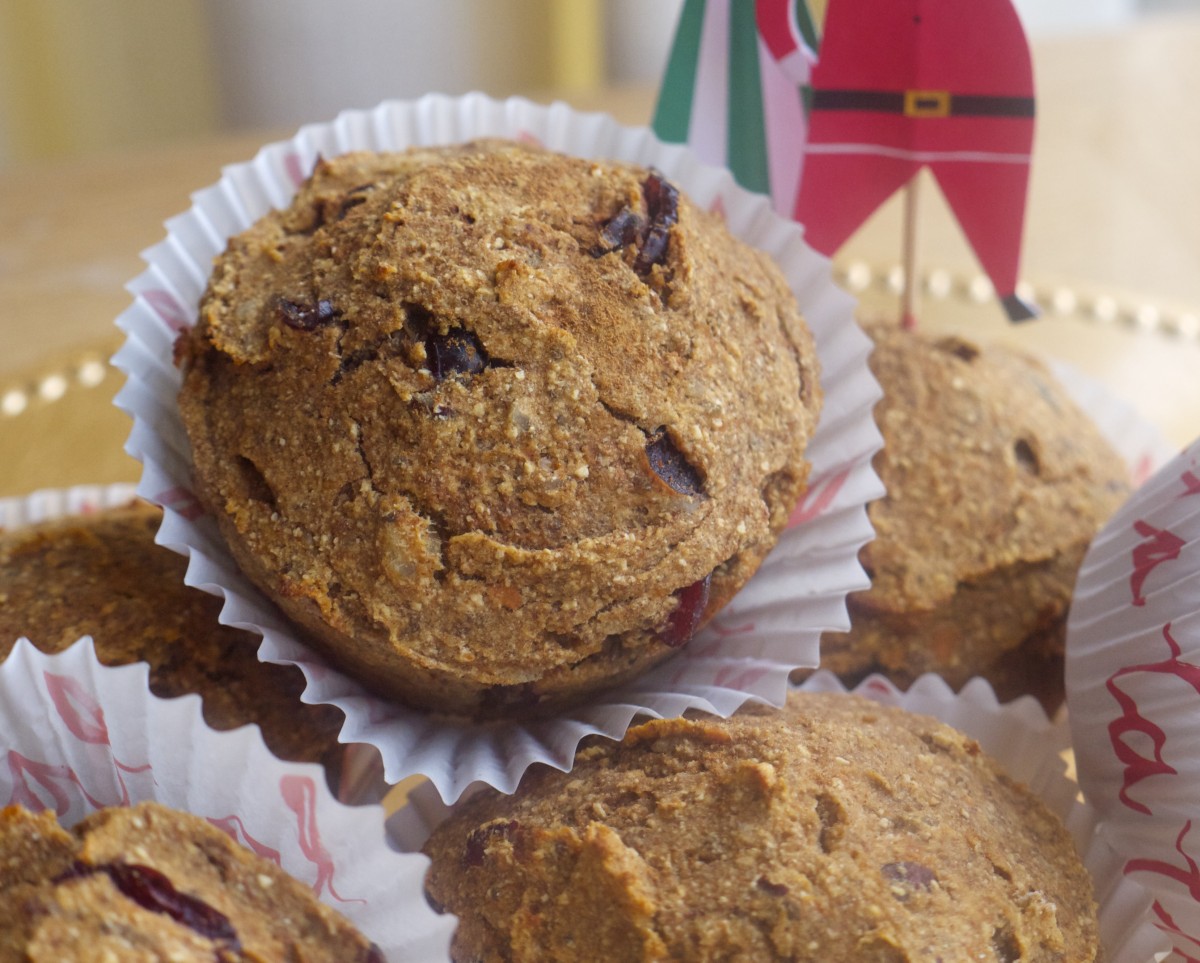 Light, moist and delicious muffins, full of festive flavours!
Ingredients
Coconut oil to grease
1 medium sweet potato
160g (1 cup) rice flour (or your choice of flour)
3 tbsp coconut flour
55g (1/2 cup) toasted chopped hazelnuts
60g (1/2 cup) sugar-free dried cranberries
50g (1/4 cup) coconut sugar
2 tsp cinnamon
3/4 tsp baking powder
2 tsp ground ginger
1 tsp vanilla
1/4 cup unsweetened almond milk
1/4 cup warm water
2 ripe bananas, peeled
Instructions
Preheat oven to 190C and lightly grease a muffin tin with coconut oil
Peel and slice the sweet potato, and steam it for 8-10 minutes until soft
Place the rice flour, coconut flour, chopped hazelnuts, cranberries, coconut sugar, cinnamon, baking powder, ginger and vanilla, in a large mixing bowl and combine well.
Place the steamed sweet potato, almond milk, warm water and bananas into a blender and blend until smooth.
Mix the wet ingredients with the dry until all is well combined and a thick dough has formed.
Divide the dough into the muffin tin and bake at 190C for about 20 minutes until golden-brown. Remove from the heat and transfer to a wire cooling rack, allowing them to cool for ten minutes before serving.
Notes
Store the muffins in an airtight container in a cool, dry place for up to 3 days.
Rosanna Davison Nutrition https://www.rosannadavisonnutrition.com/