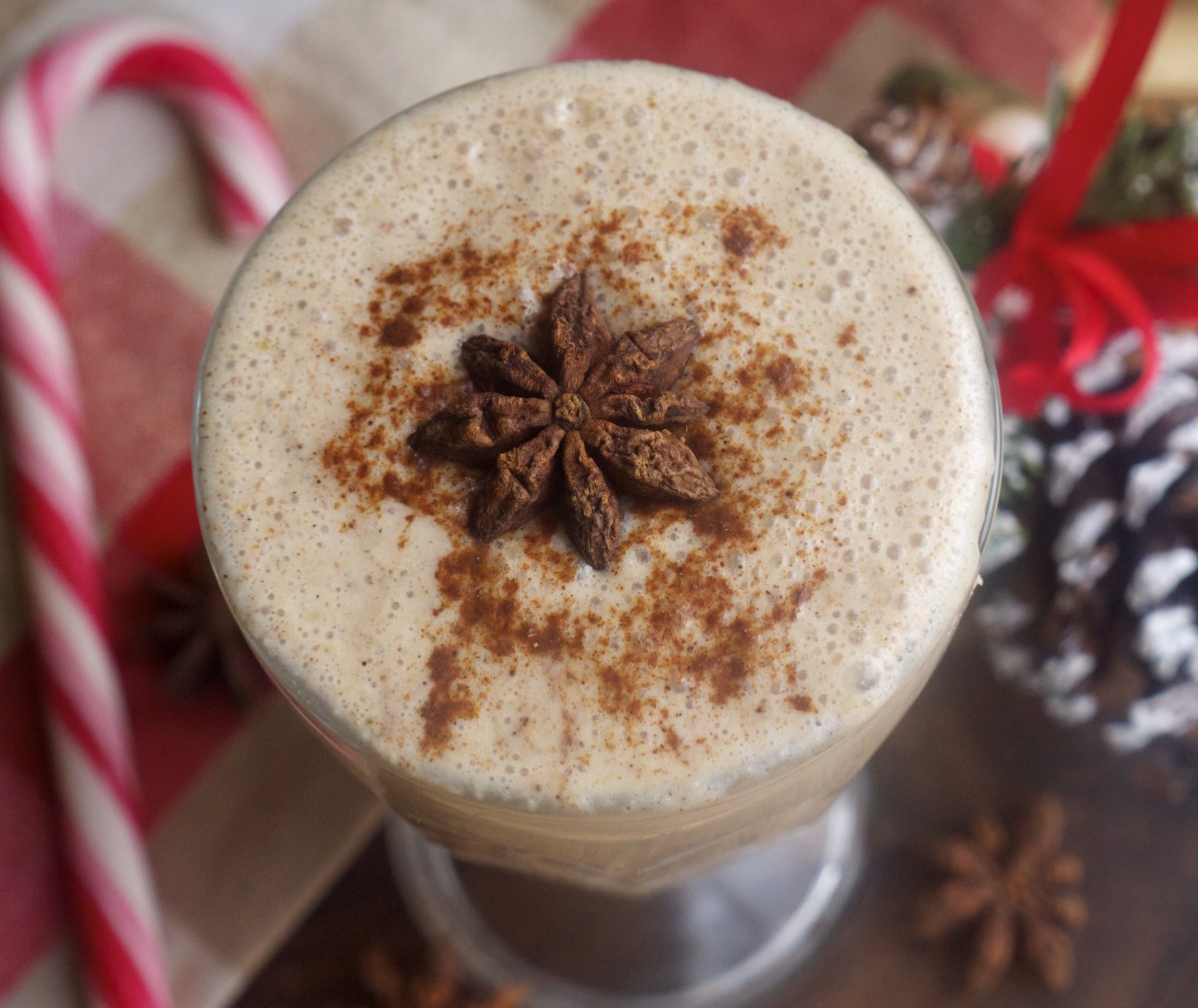 On these dark, chilly winter nights, so many of us struggle with cravings for sweet or rich comfort foods. It's that little taste of something naughty but nice to nibble on after dinner and a busy day, that seems to strike so many of us.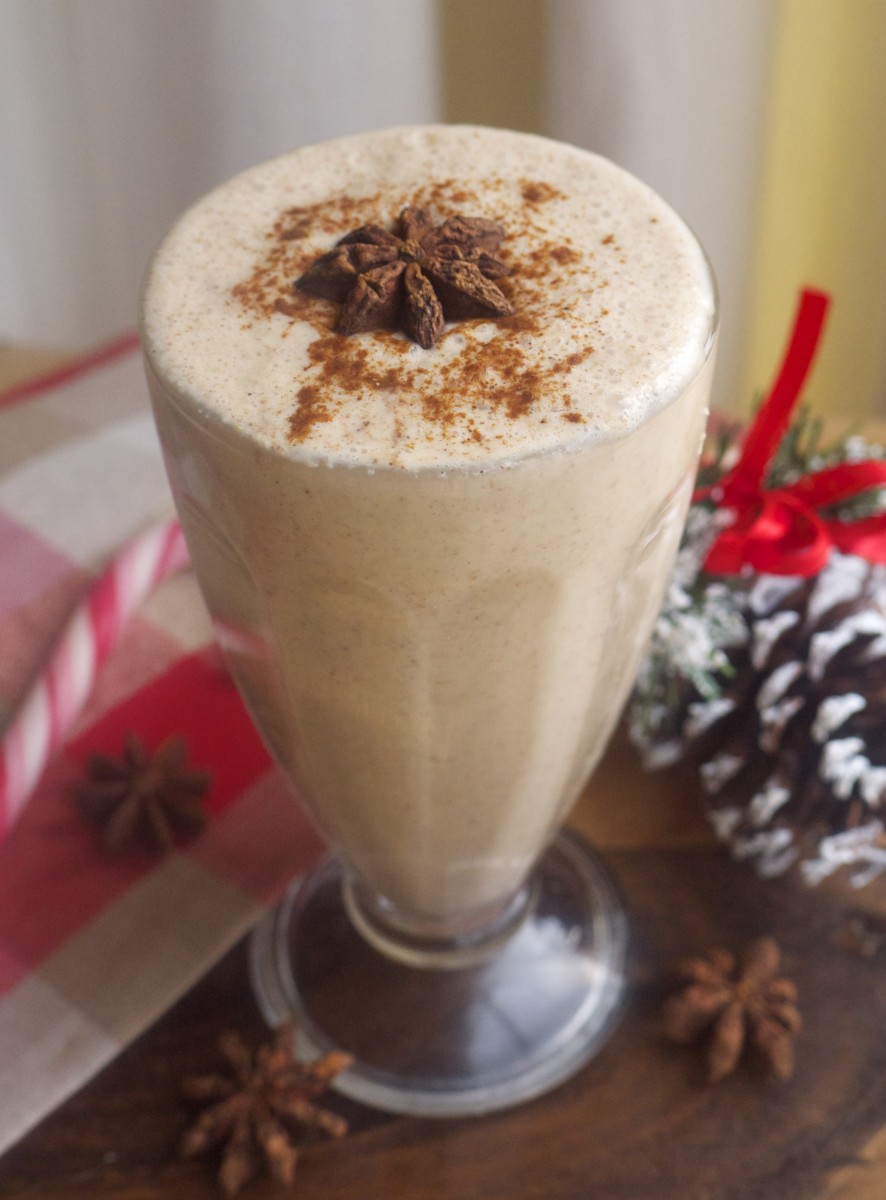 I speak to hundreds of women who lead generally healthy and active lives, but feel that their mid-afternoon or 9pm sweet tooth can get in the way of their good intentions. I can fully empathise with this, as I was not only a sugar addict throughout my early twenties, but I often find myself hankering for a sweet treat just before bed!
So what can a girl (or guy) do?
Well, one of the best tips I can give you is so have a selection of ingredients ready in your fridge and kitchen cupboard, to whip up into a tasty and satisfying snack for when a craving strikes. Make it healthy and full of nutrients too, and you're winning!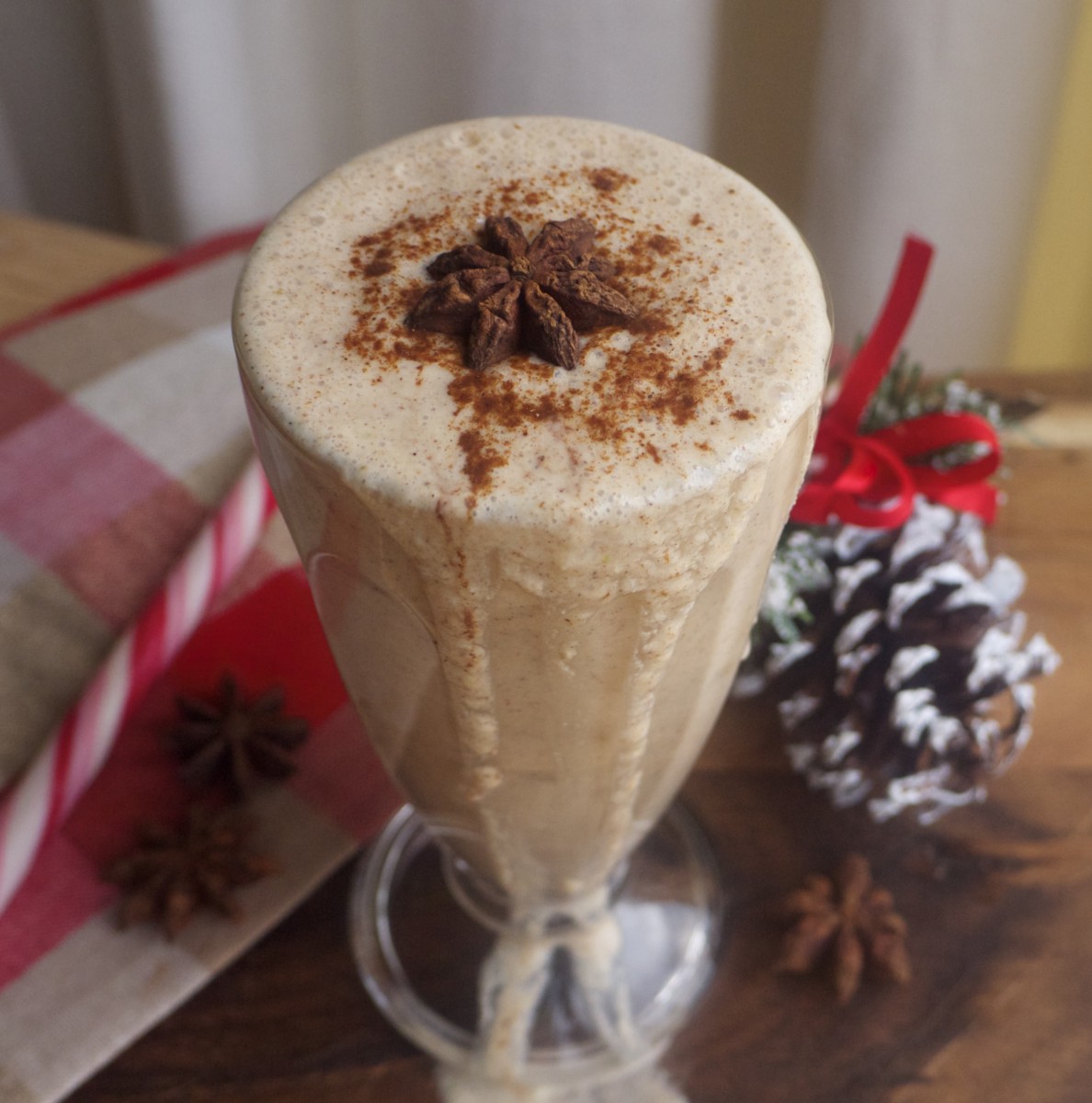 Smoothies are brilliant in so many ways, but they can also really help to satisfy a sweet tooth. They're filling and can work well a as dessert, when made creamy and sweetened with natural flavours and spices.
For this Creamy Cashew and Cinnamon Christmas Shake, I used the mild richness of cashew butter, with almond milk, , coconut milk, banana, dates, apple and a generous helping of festive spices, including cinnamon, nutmeg and mixed spice. I love using spices to enhance the flavour of foods, because they won't add empty calories to food in the same way that refined sugar does, and they come with numerous health benefits.
Cinnamon, for example, is a super source of the trace mineral chromium, which aids in blood sugar control and the laying down of fat in your body. Now that's a reason to use more of this popular spice!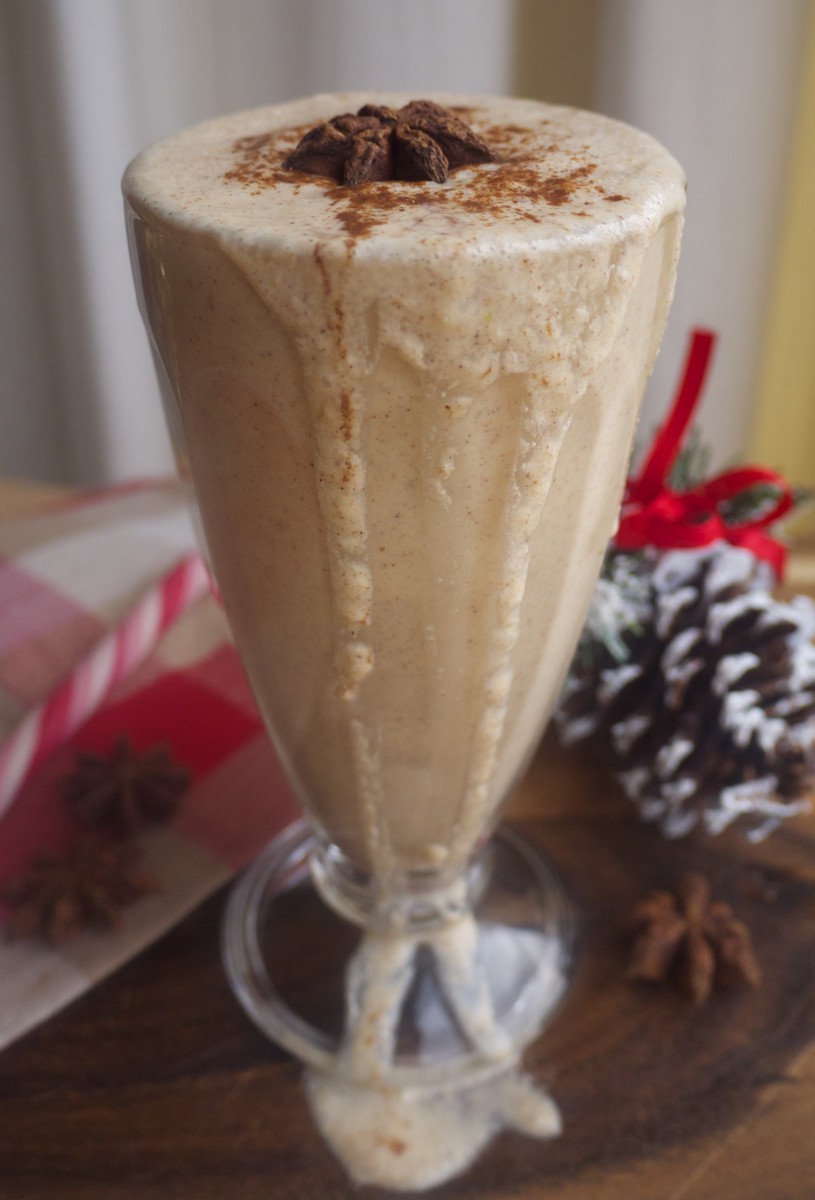 I would love to know if you get a chance to make this Creamy Cashew and Cinnamon Christmas Shake! Simply tag #RosannaDavisonNutrition on Instagram or Twitter or come on over to my Facebook to say hello 🙂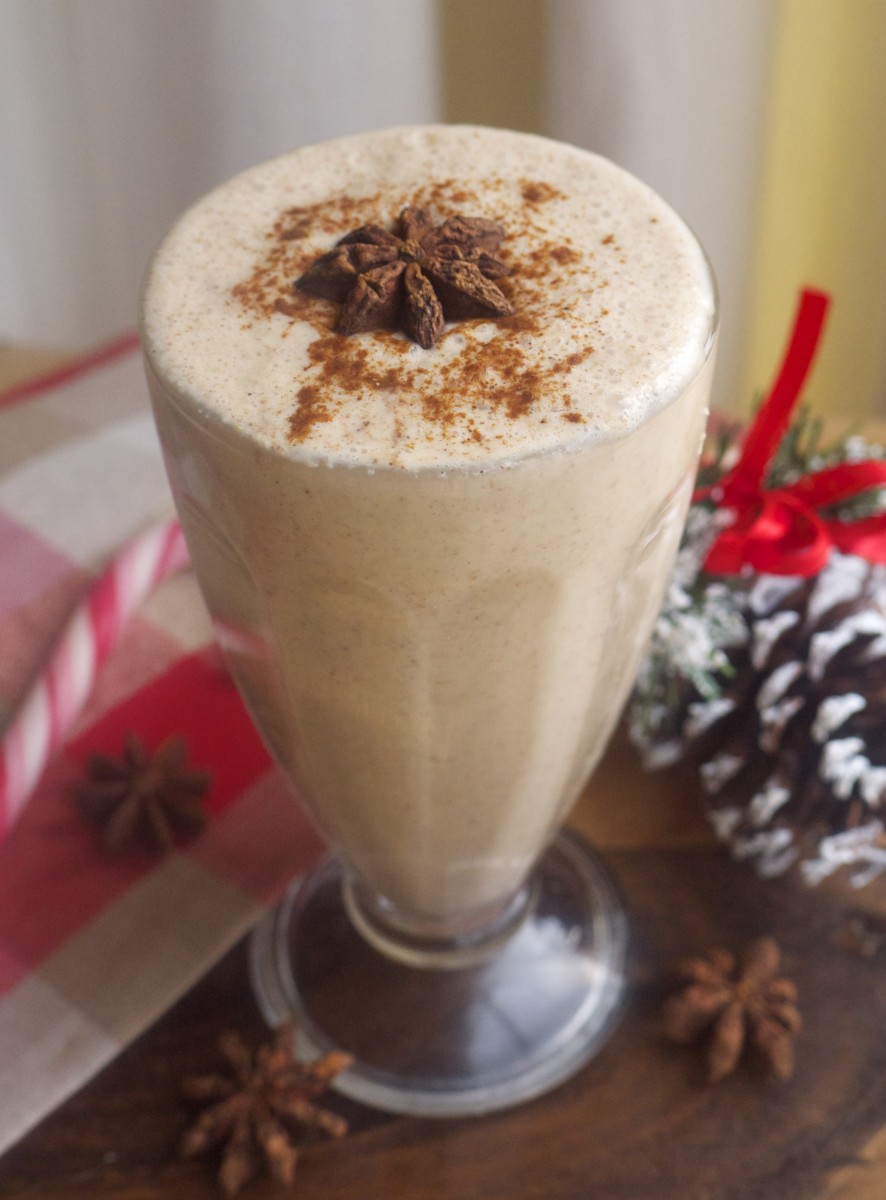 Creamy Cashew and Cinnamon Christmas Shake
2015-11-29 13:04:06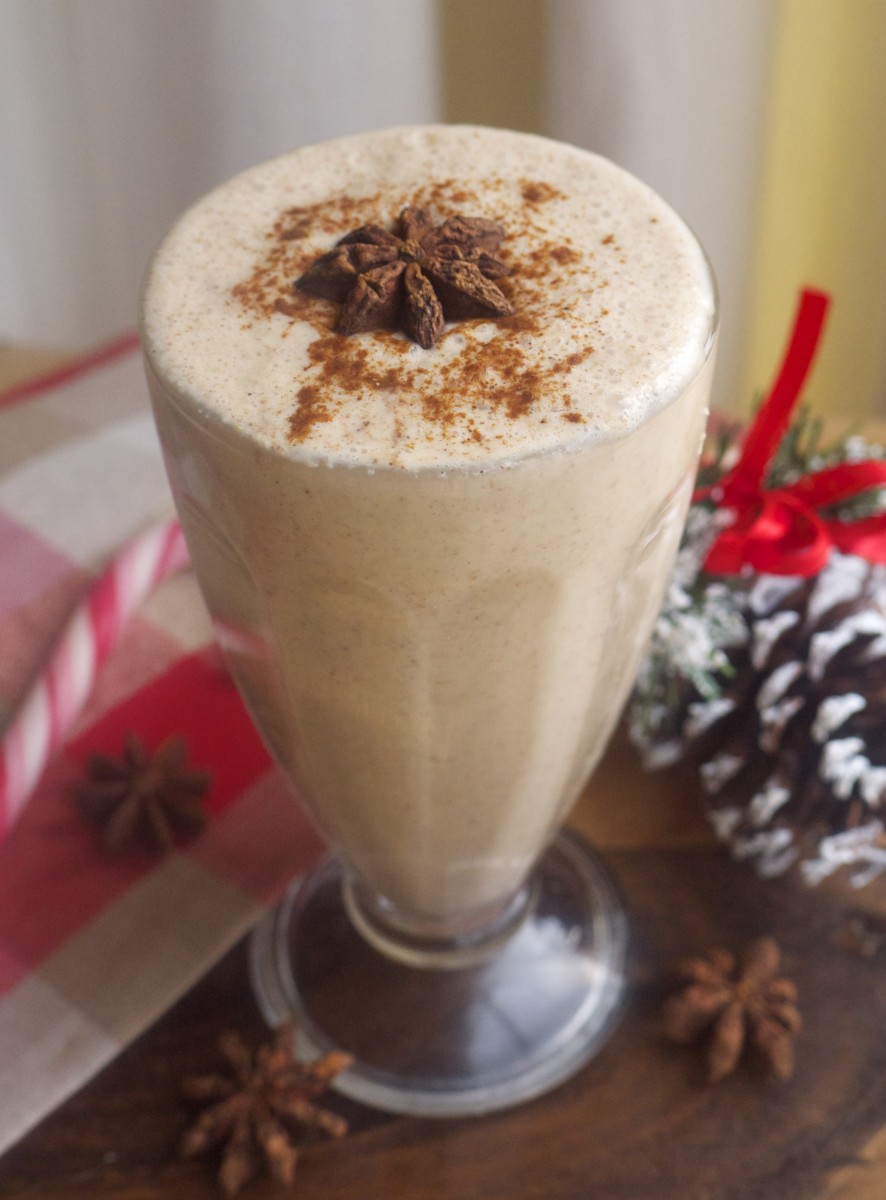 Serves 2
The perfect smoothie for Christmas! Creamy, filling and lightly spiced with seasonal flavours.
Ingredients
250ml (1 cup) unsweetened almond milk
1 red apple, rinsed, cored and cut into quarters
2 tbsp full-fat coconut milk, chilled overnight in the fridge (use the hardened coconut cream, which should have separated from the liquid)
1 tbsp smooth unsalted cashew butter
6 pitted dates, chopped and soaked in hot water for 20 minutes to soften
1/2 tsp nutmeg
1 tsp vanilla extract
2 tsp cinnamon
2 tsp ground mixed spice
Instructions
Place all ingredients into a blender or food processor, beginning with the liquid.
Blend until smooth and creamy. Serve chilled, decorated with a pinch of cinnamon.
Notes
Any leftovers can be stored in an airtight container in the fridge for 2-3 days.
Rosanna Davison Nutrition https://www.rosannadavisonnutrition.com/