As a child, my mum used to make us huge bowls of steaming hot pasta for dinner after a long day at school, and especially on chilly evenings or after training in cold weather.
My absolute favourite pasta dish was carbonara, but that was more for special occasions as it's a pretty rich and creamy dish.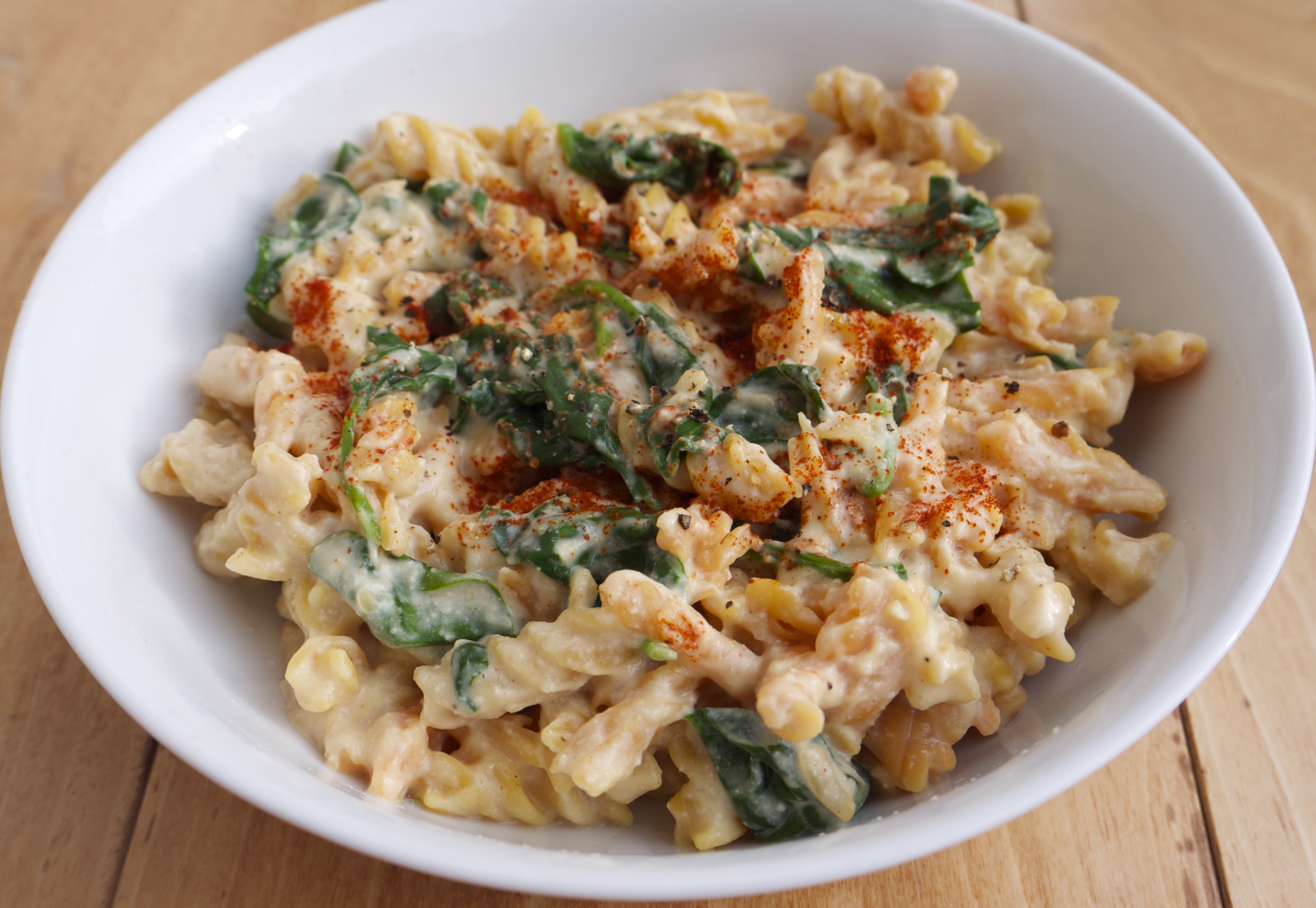 Recently, I found myself thinking back to my favourite comfort meal, so I decided to make a healthier version that's higher in protein, lower in carbs and free from regular cream.
Having just discovered this brilliant Pro Fusion organic, grain-free chickpea pasta (€5.20) in the past month or so, I came up with a creamy sauce that's rich, healthy and delicious!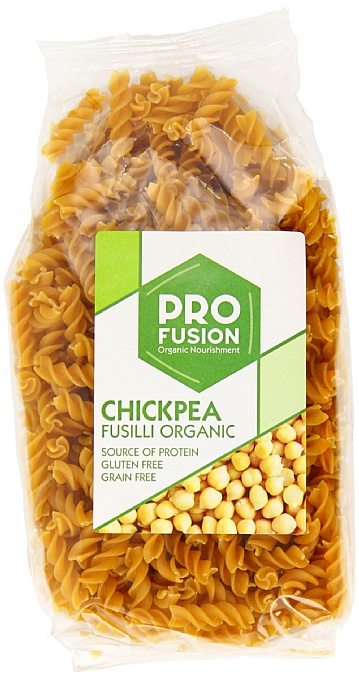 Rather than using any type of cream, or even coconut cream for the sauce, I blended soaked raw cashews to create a cashew cream. Add an assortment of spices and seasonings, and you get the most incredible smooth and creamy sauce for pasta dishes, spaghetti and lasagne 🙂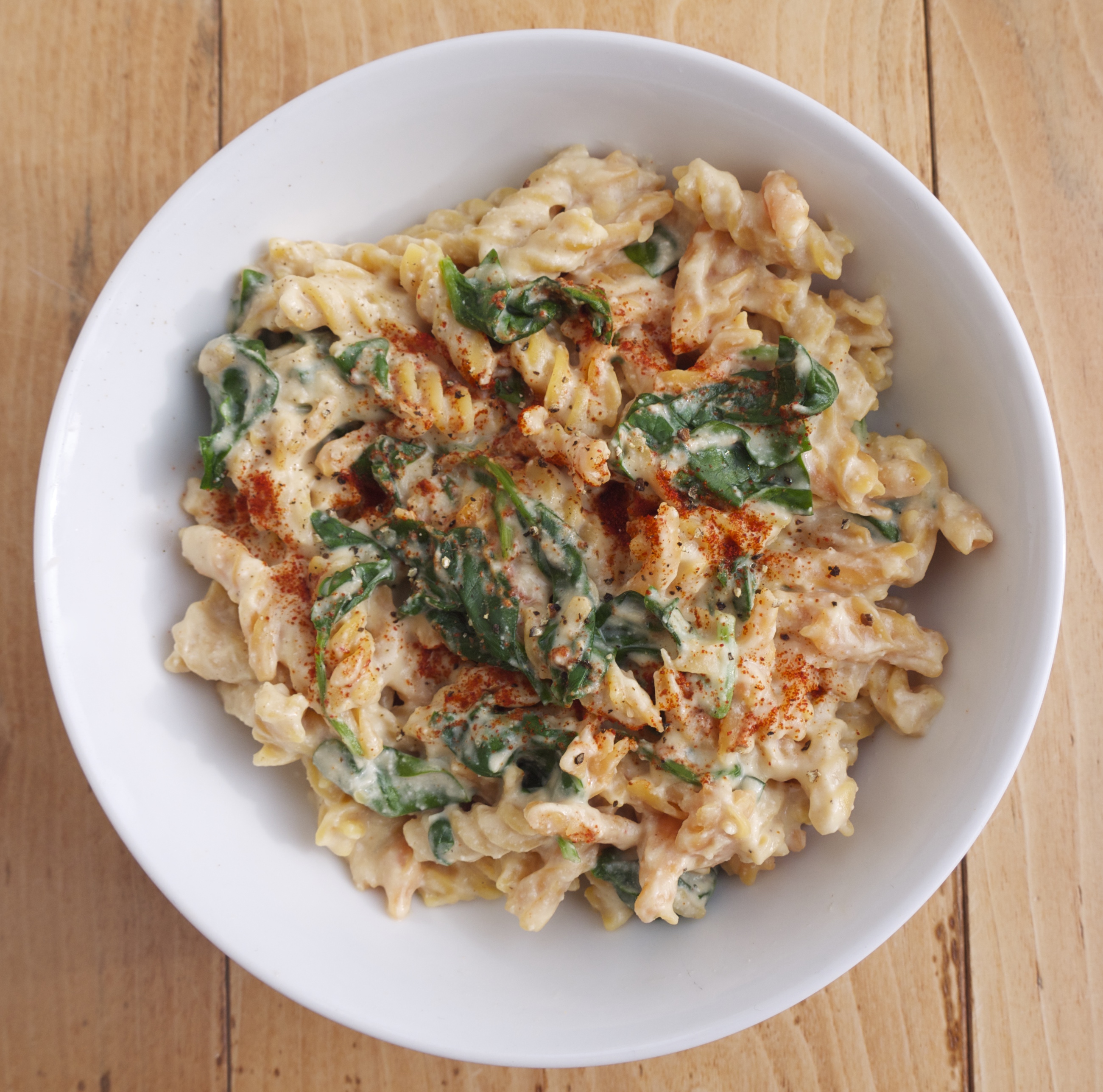 I would love to know if you get a chance to make this Creamy Chickpea and Spinach Pasta! Simply tag #RosannaDavisonNutrition on Instagram or Twitter or come on over to my Facebook to say hello 🙂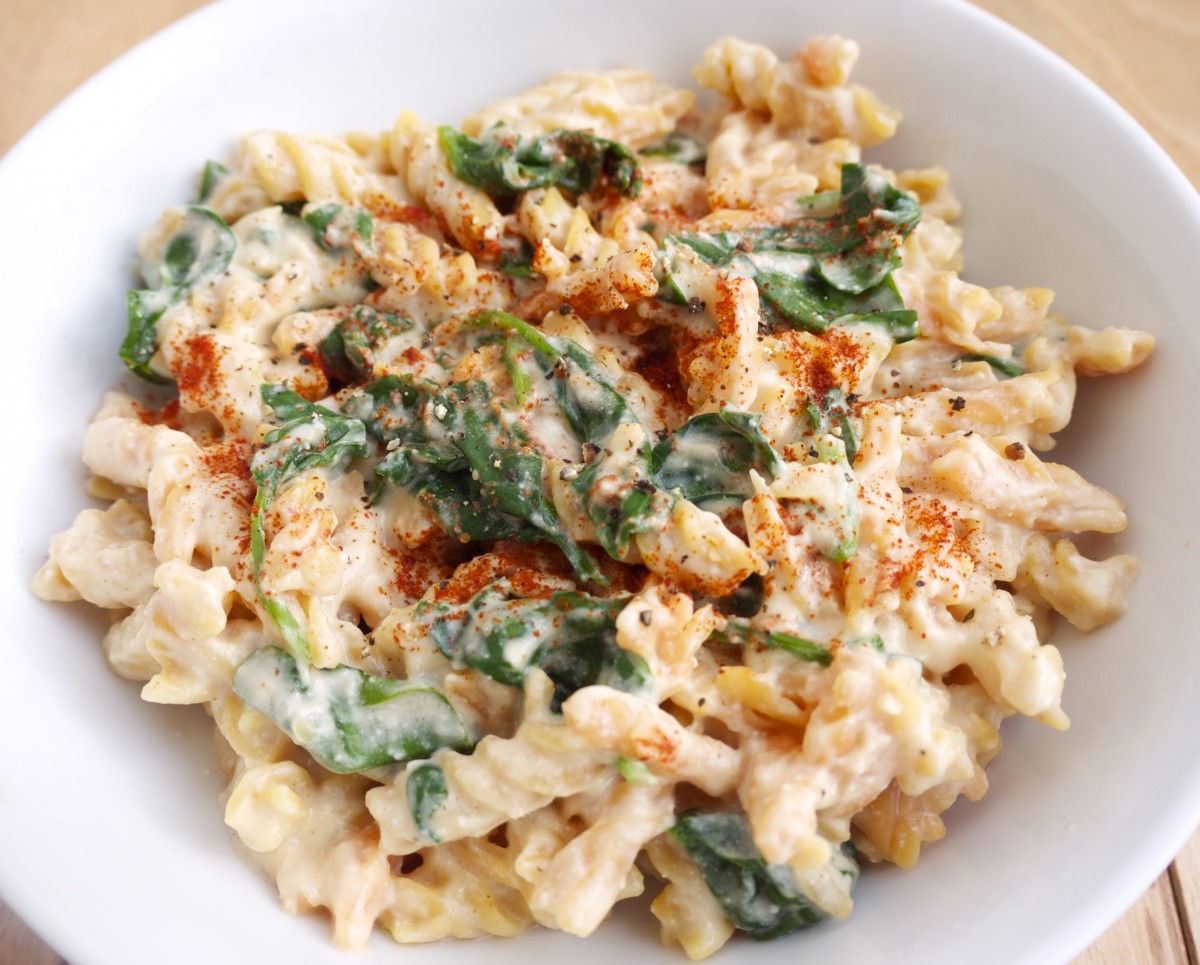 Creamy Chickpea and Spinach Pasta
2016-02-19 17:51:07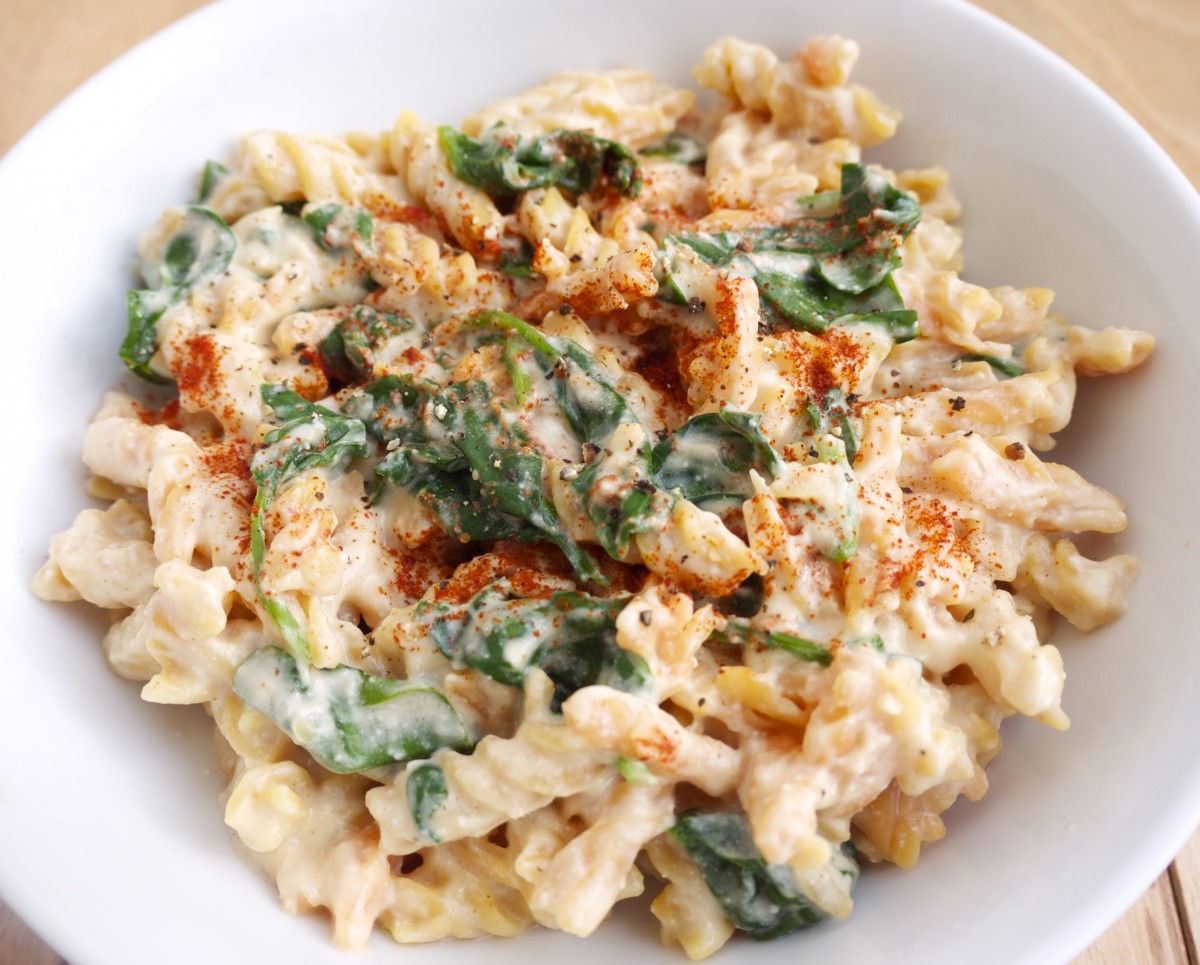 Serves 2
a gluten free, grain free pasta packed with protein and fibre for a fulfilling and tasty alternative to traditional wheat pasta without the starchy carbs. Easy to cook with a good texture.
Ingredients
150g (1.5 cups) chickpea pasta (or your pasta of choice)*
1 large handful baby spinach leaves
3 tbsp raw unsalted cashews, soaked in cold water for 15-20 minutes
1 clove garlic, peeled
1 tbsp fresh lemon juice
2 heaped tbsp nutritional yeast
pinch of sea salt and black pepper, to taste
1/2 tsp smoked paprika
1/2 tsp ground cumin
pinch of cayenne pepper, to taste
1-2 tbsp water, to blend
Instructions
In a medium saucepan over a medium-high heat, cook the pasta in abut 1.5L of water, allowing it to simmer gently for 7-9 minutes, until cooked through.
Drain out the water and stir in the spinach leaves, allowing them to wilt in the heat.
While the pasta cooks, drained the soaked cashews and place them in a food processor or blender. Add the garlic, lemon juice, nutritional yeast, seasoning and spices.
Blend on high until smooth and creamy, using a small amount of water to blend. Taste and adjust seasoning, as needed.
Add the sauce to the pasta and spinach, stirring well to allow it to gently heat up.
Divide into bowls and serve hot.
Notes
* This chickpea pasta doesn't swell up in the same way as regular pasta, so check the quantity needed per serving and adjust water quantity if using a different type of pasta.
Any leftovers can be stored in an airtight container in the fridge for 2-3 days.
Rosanna Davison Nutrition https://www.rosannadavisonnutrition.com/