Karine Polwart is a multi-award-winning songwriter and musician, as well as a theatre maker, storyteller, spoken-word performer, essayist, and published writer.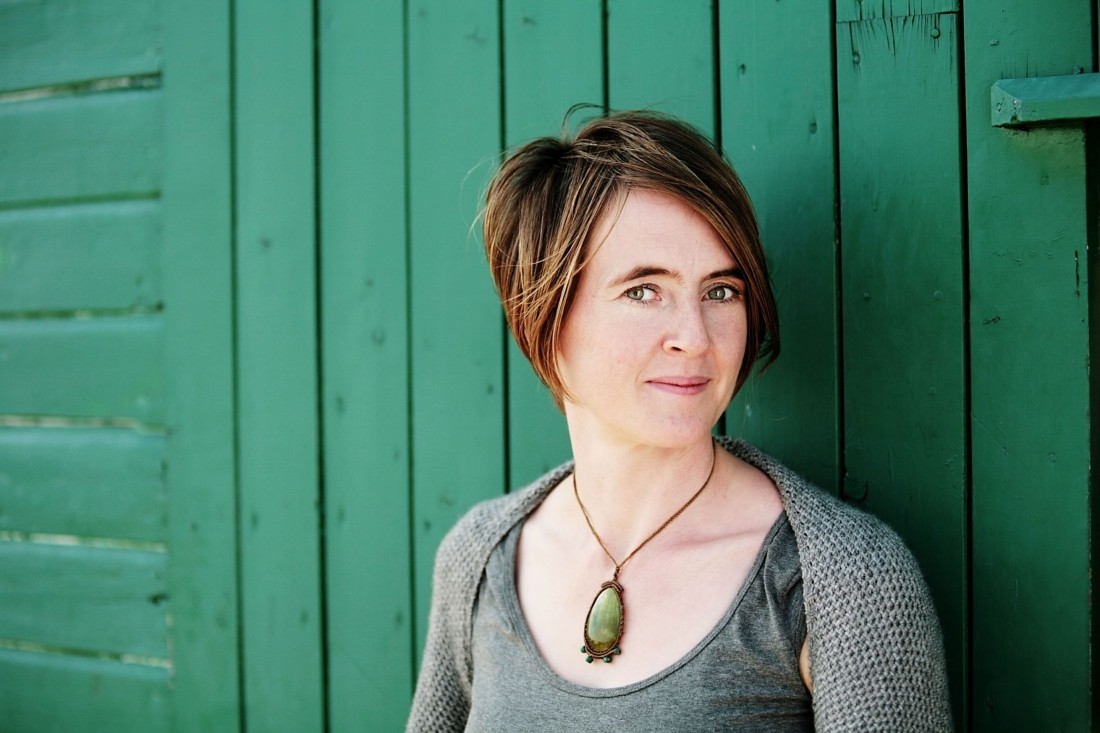 Where do you shop?
I shop at Lidl and Morrisons in Dalkeith but also get an organic veg box delivered from a wee garden five minutes outside my village.
Can you list the contents of your weekly shop?
It doesn't change much, as I'm a creature of habits – tons of veg, fruit, rice, fish, tatties, tatties, tatties, pasta, and on the weeks when they're with me pizza, sausages and yoghurts for the bairns. When I'm in a hurry I'll fetch a pork pie from Wahlbergs bakers in my home village of Pathhead. Or a cheese scone from a nearby village store.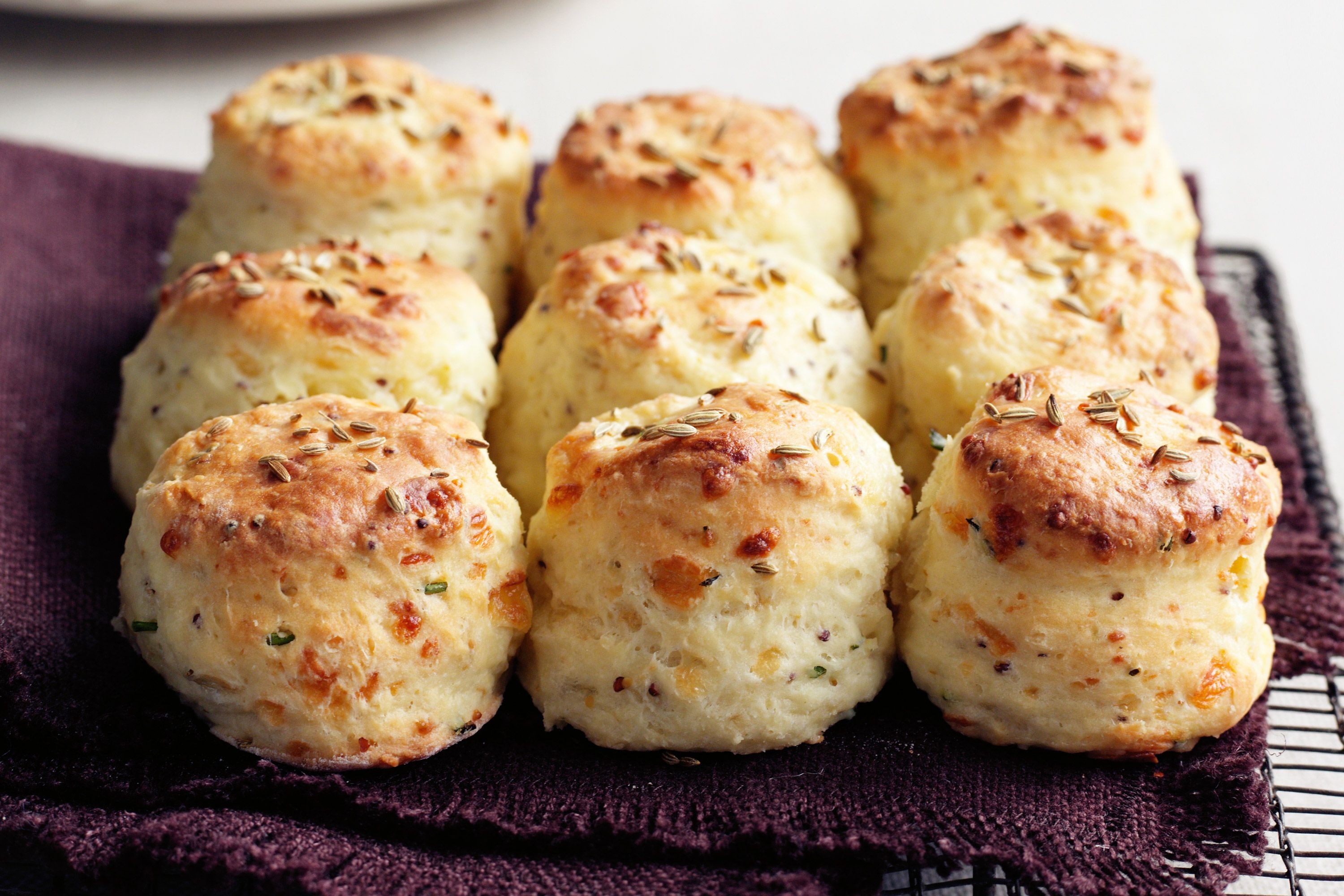 Describe your typical breakfast
Porridge with yogurt, nuts and raspberries or toast with banana. And always a black coffee.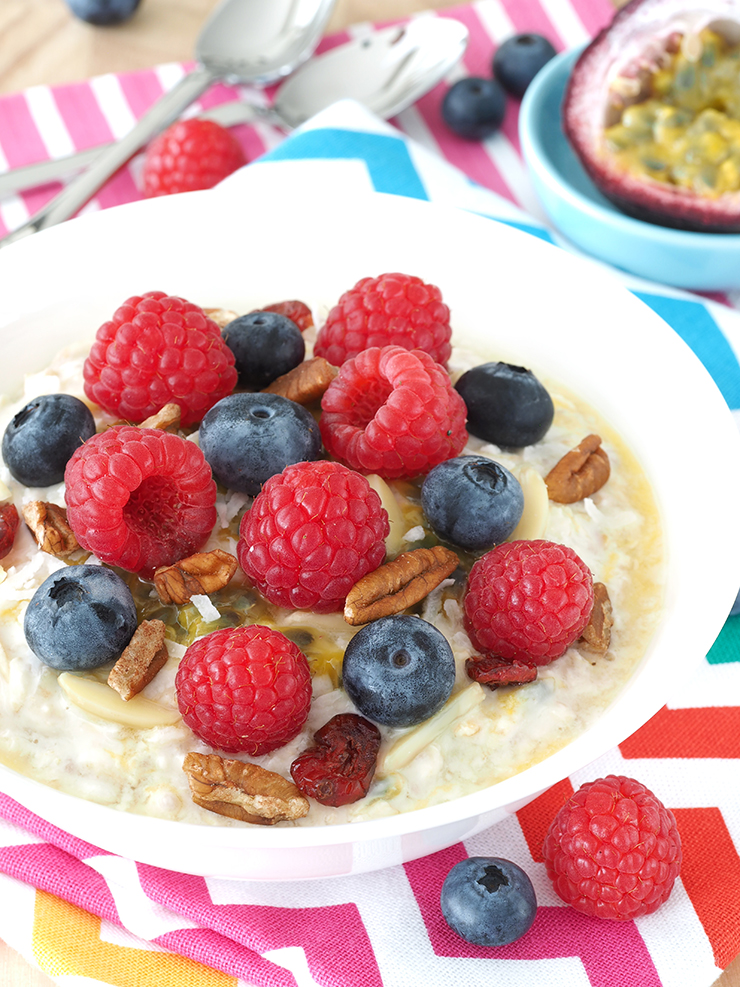 Describe your typical lunch
Lentil soup and a cheese scone.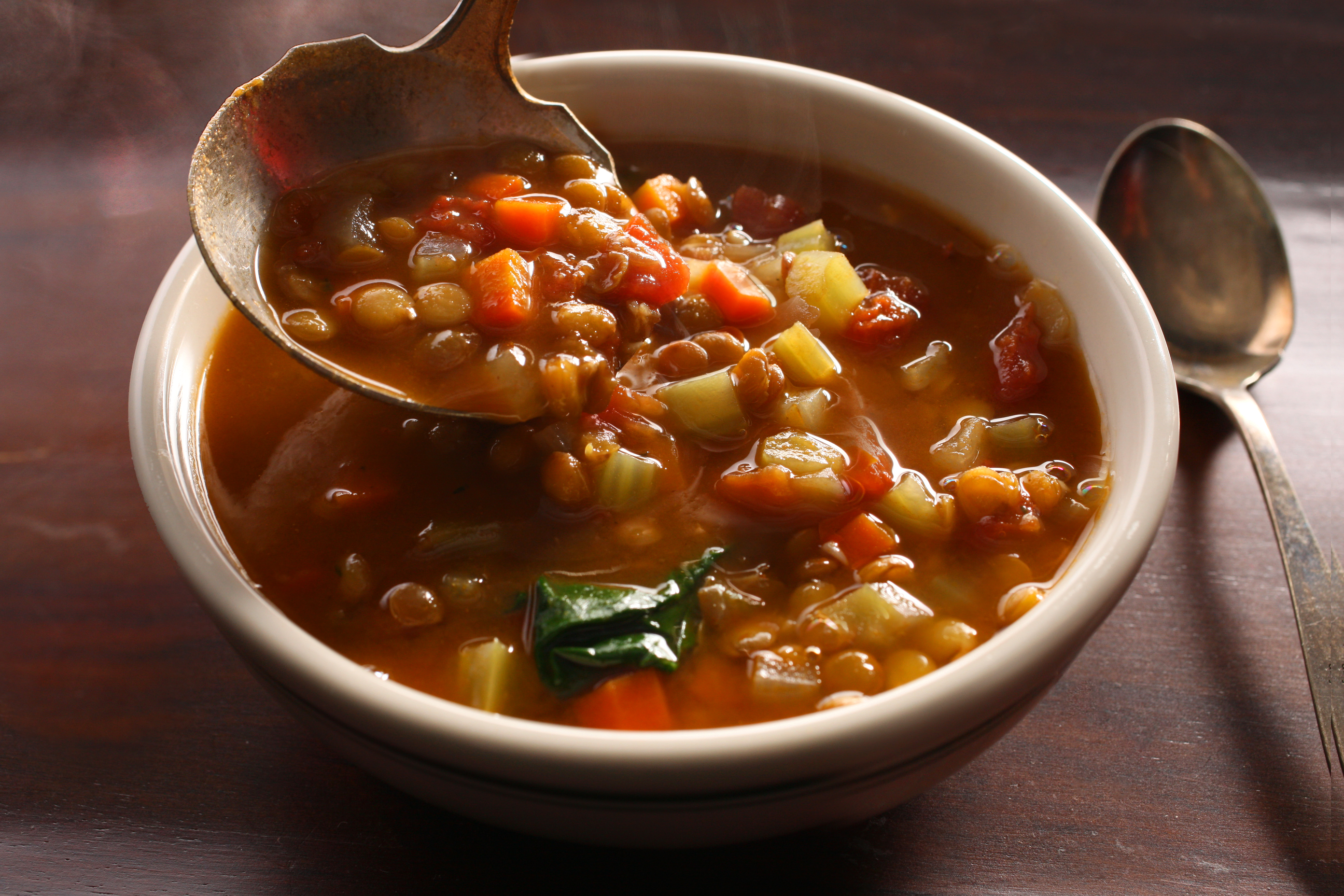 Typical dinner
Steamed veg rice and tahini meets baked tattie with cheese, tomato and avocado.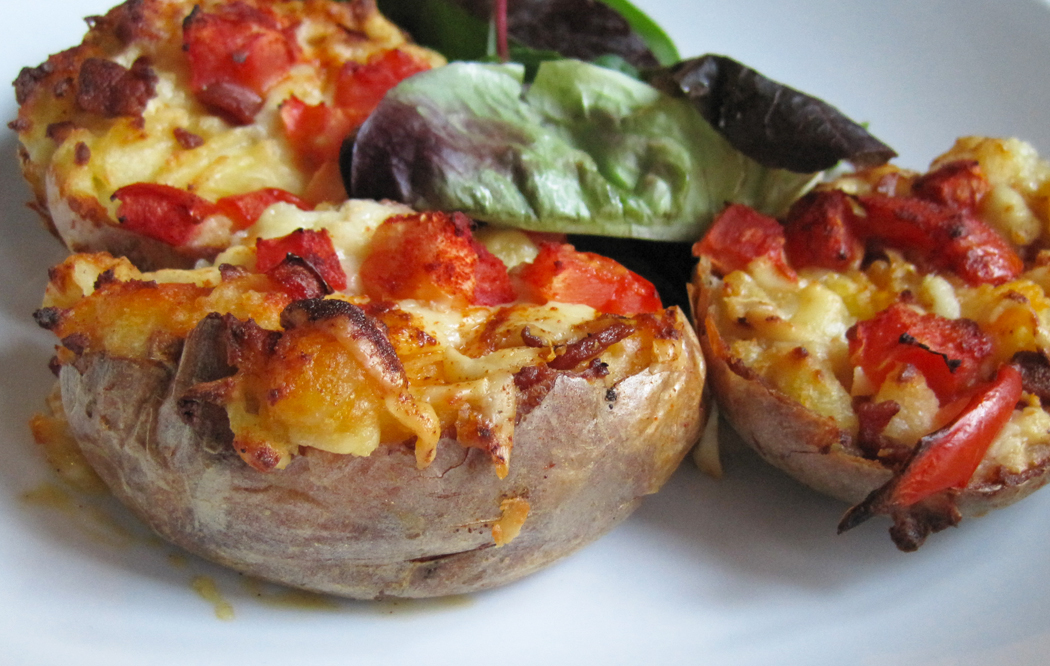 Snacks
Brazil nuts, dried mango, homemade flapjacks.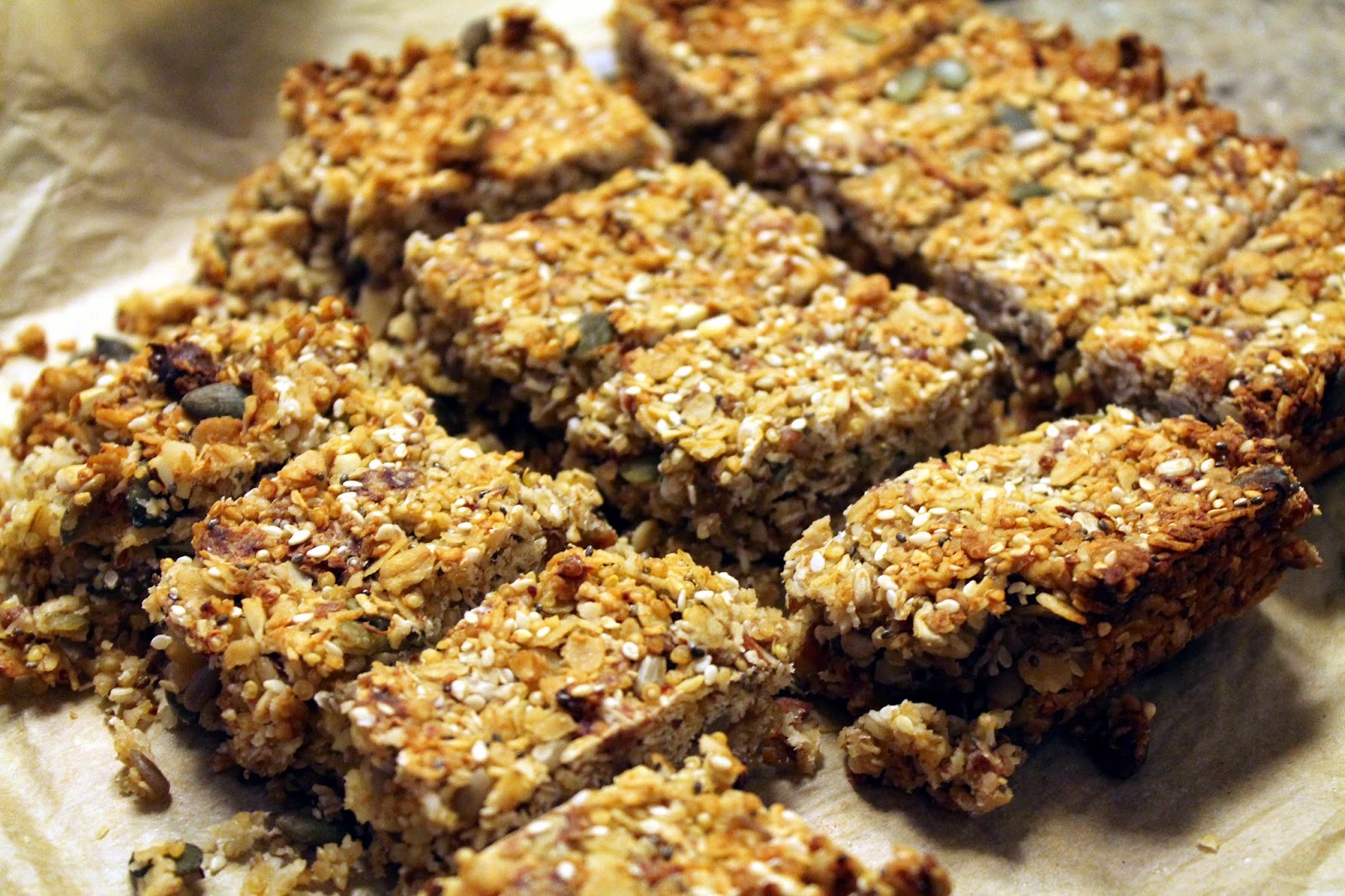 Is there anything you won't eat?
I won't eat liver, shellfish or bloody meat (I eat very little meat altogether). Cauliflower makes me ill! And cucumber is pointless and disgusting!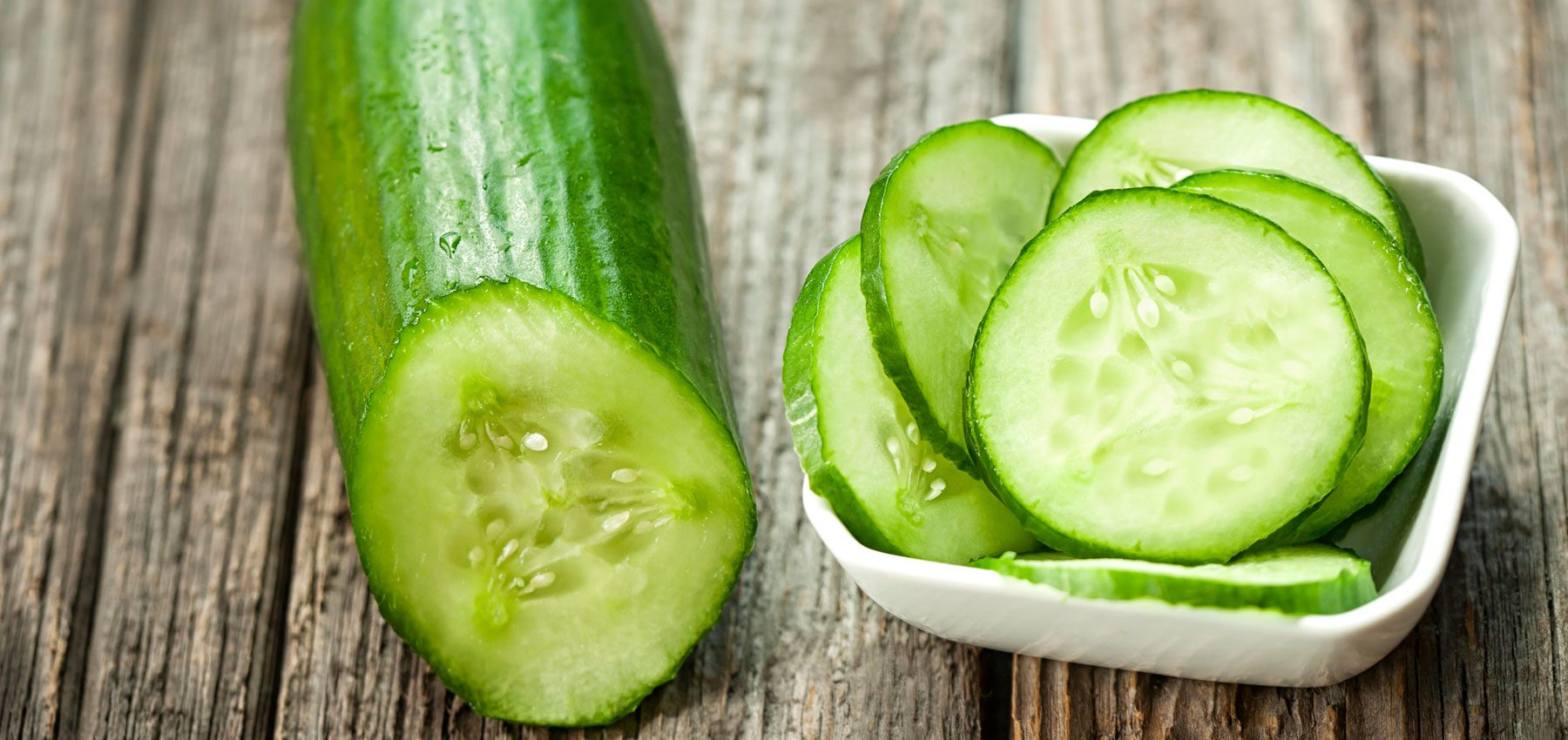 What would you cook to impress someone?
To impress I'd cook a Moroccan chickpea tagine or a chorizo stew or an asparagus risotto. One pot stuff. I'm not that flash really …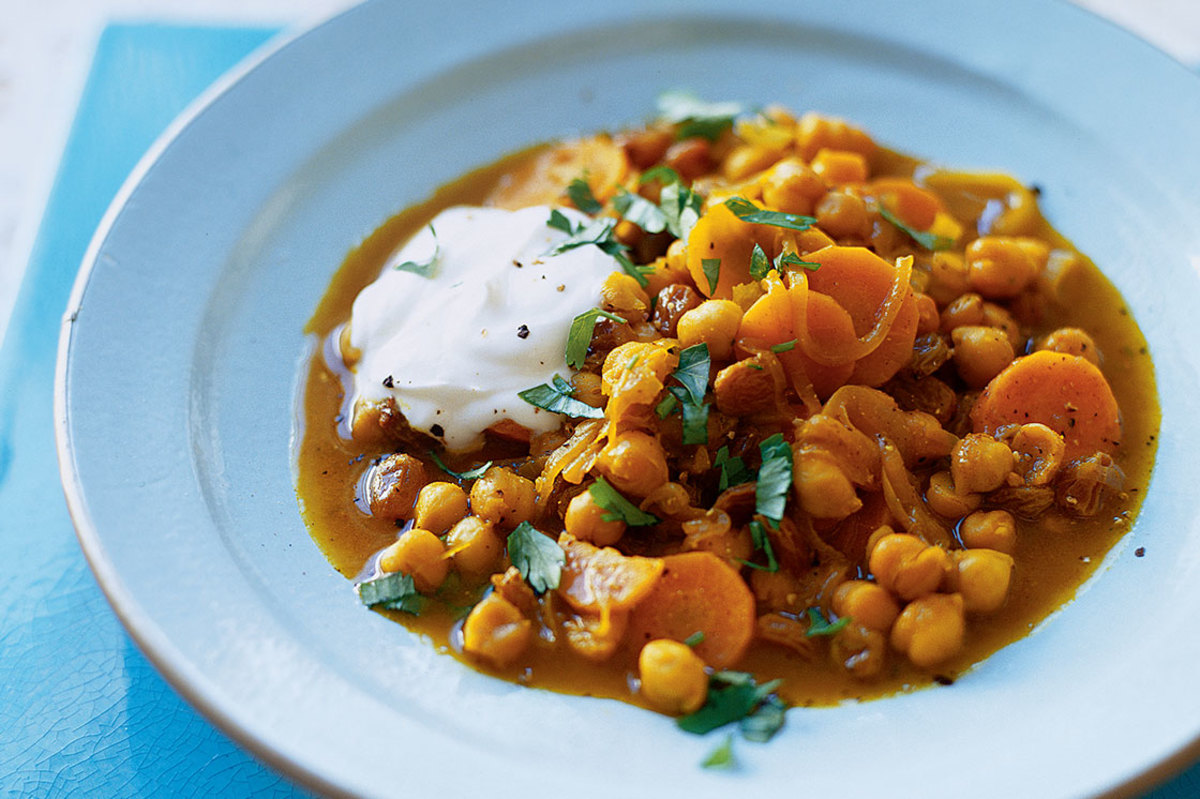 What is your guilty food pleasure?
Guilty food pleasure is definitely a pork pie! Sometimes it's just the trick.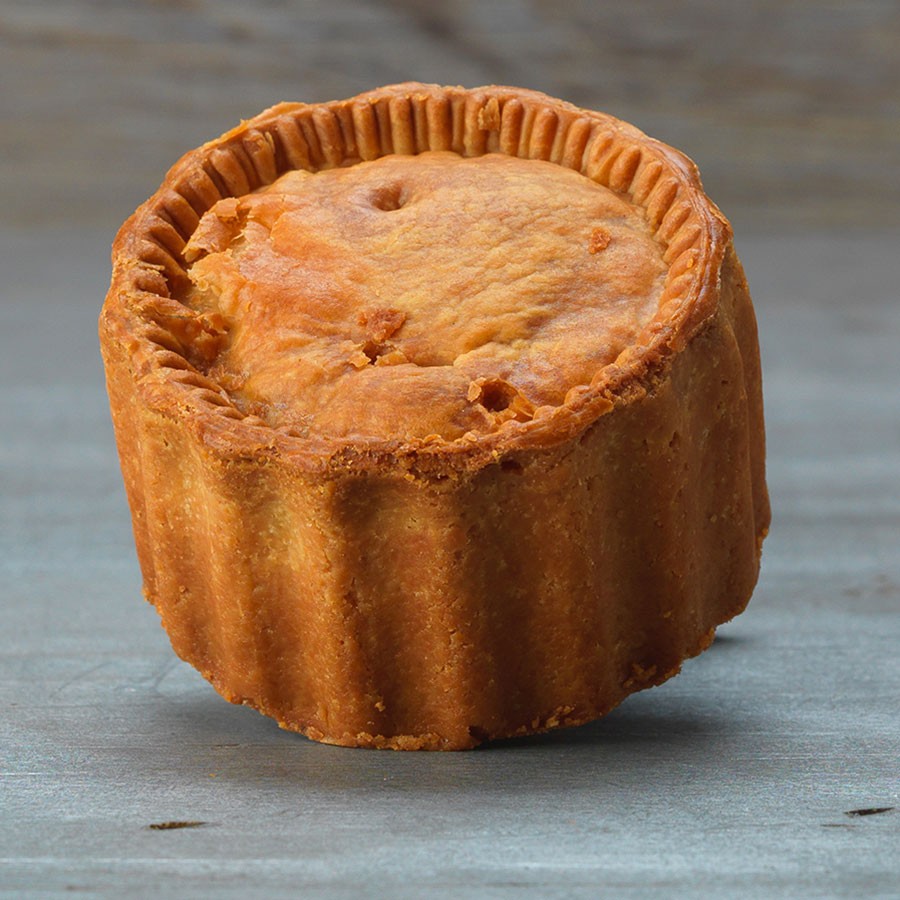 What is your ultimate comfort food?
A crinkly skinned baked tattie with cheese and fresh coleslaw is ultimate comfort.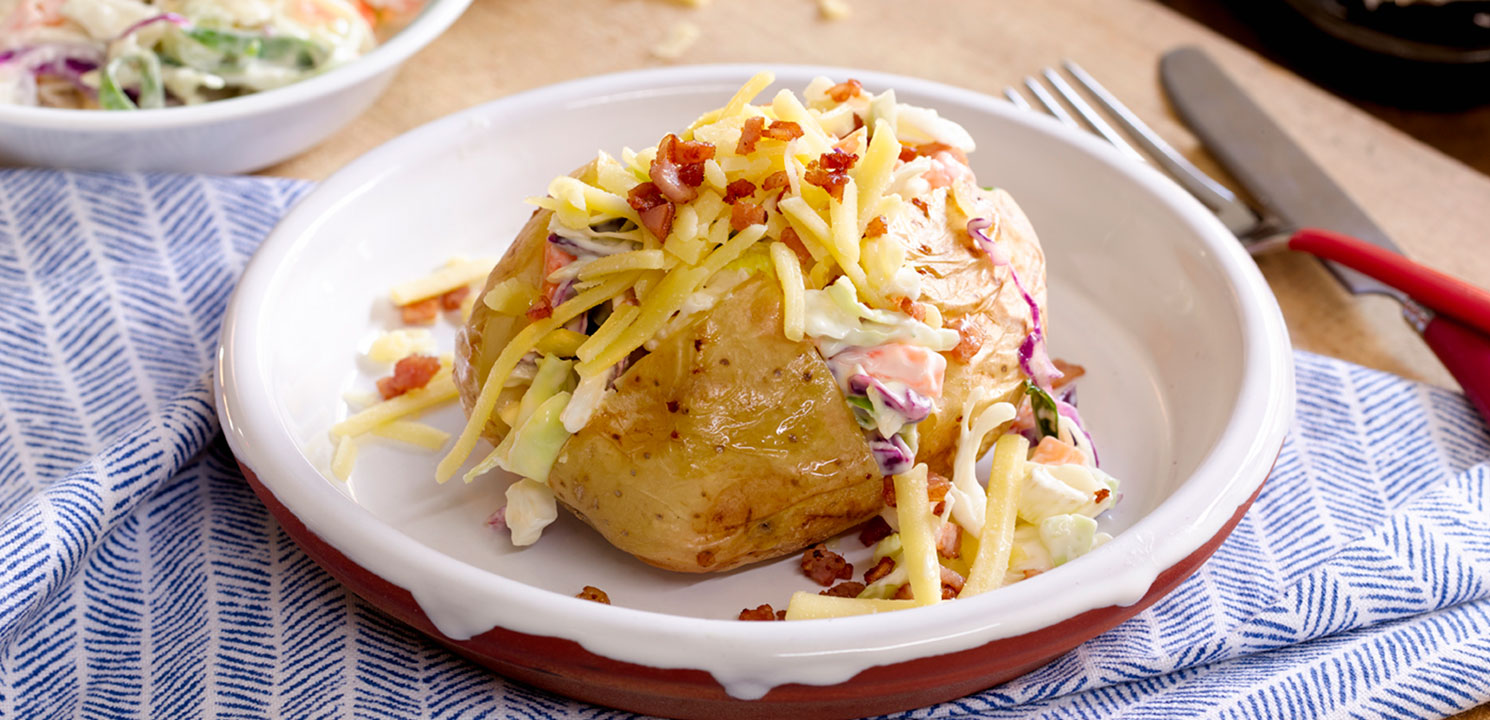 What is your favourite takeaway?
A really nice bag of chips.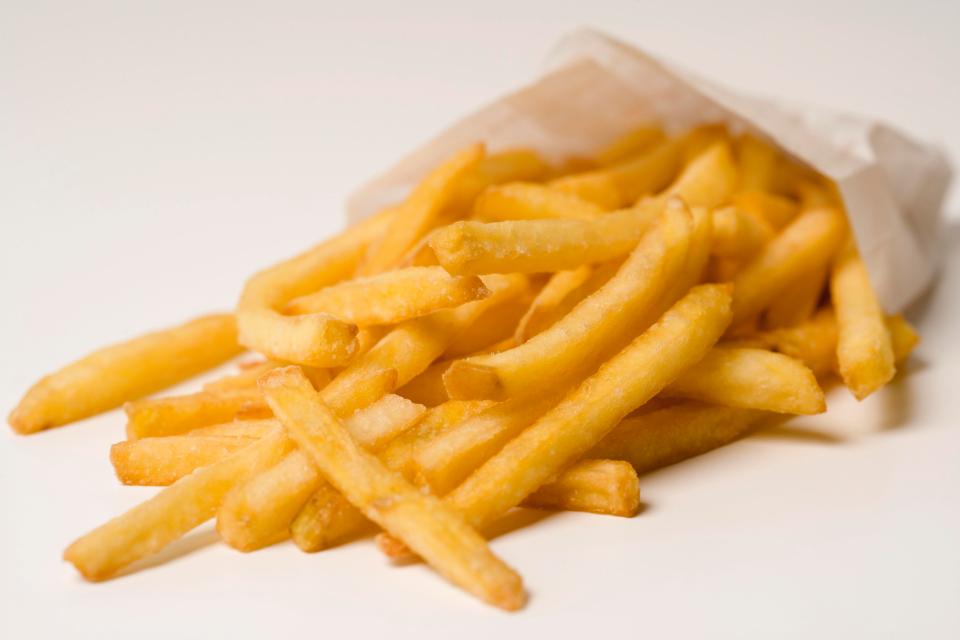 Have you tried any diet fads in the past six months?
I'm all about the oat milk turmeric lattes! And mad for seaweed too…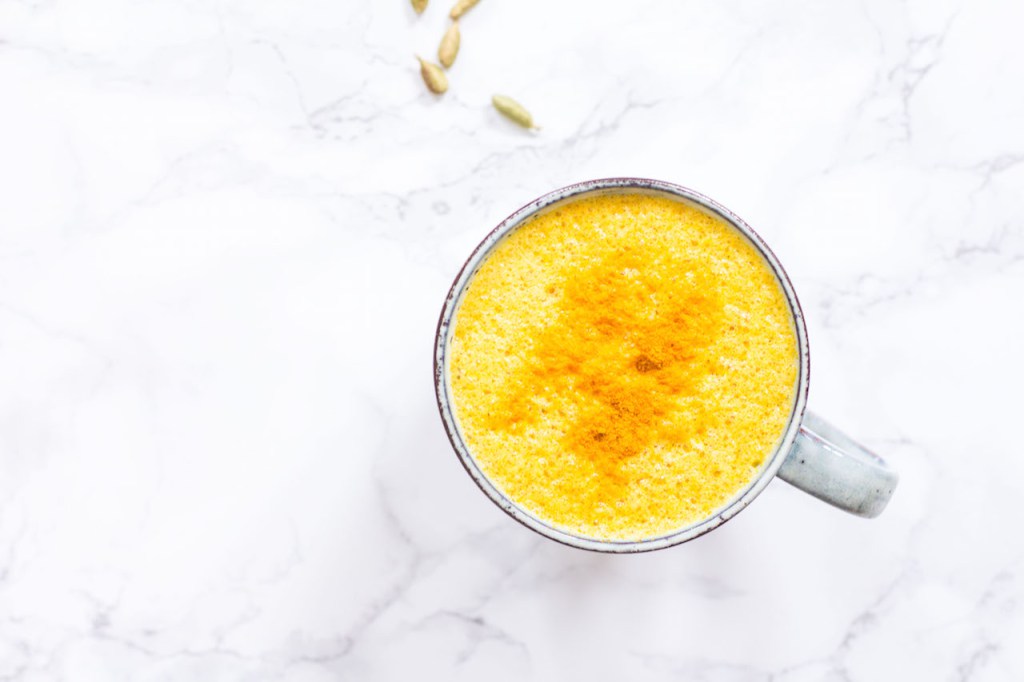 What would be your Death Row dinner or Last Supper?
My last supper would be super simple. Another baked tattie. Die as you live, I say …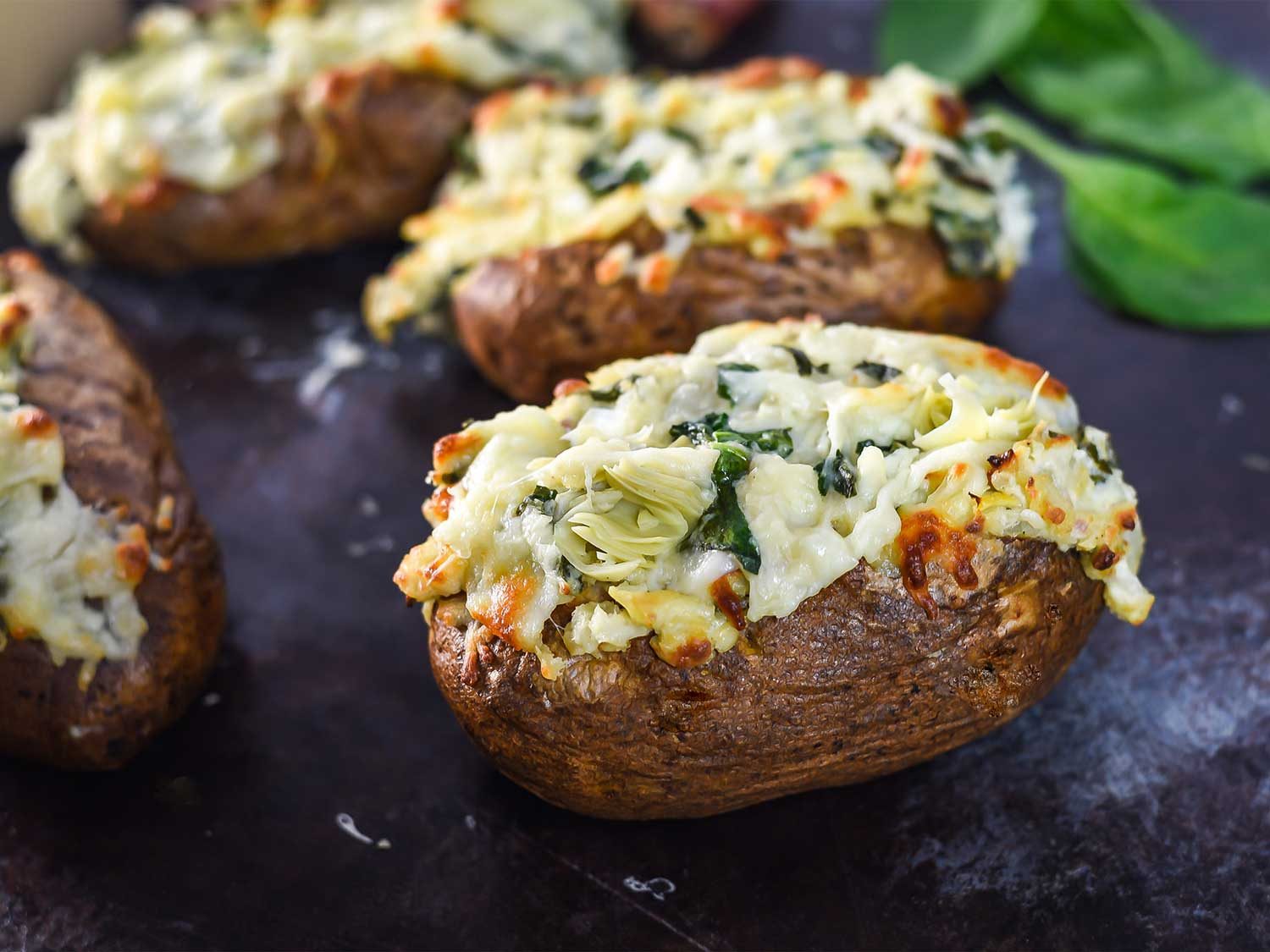 Rosanna's Verdict:
Karine picks up the basics from large supermarkets, but it's wonderful to see that she also orders an organic vegetable box. If feasible, locally grown organic produce is considered nutritionally superior to fruit and vegetables that have clocked up air miles from being flown around the world. It's also a good idea to eat seasonally, so therefore finding a local supplier to deliver fresh vegetables is ideal.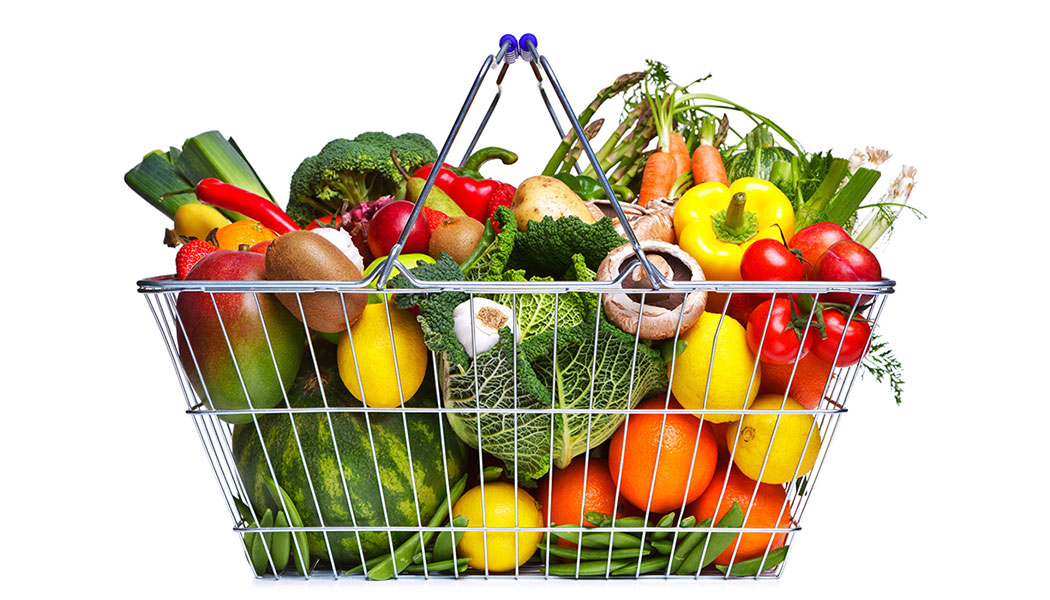 Karine's weekly shop contains plenty of healthy fresh foods and sticks with what she knows she'll eat, as she admits to being a creature of habit. She buys plenty of fresh fruit and veg, plus rice, potatoes, pasta and fish. When choosing carbohydrate sources, it's a generally advisable to opt for the wholemeal or brown versions of foods like pasta and rice, as they're richer in fibre than the more processed white versions. Fish is a great source of complete protein, and choosing an oily fish such as salmon or mackerel all help to boost your intake of essential omega-3 fats too. They're so important for heart health, supple skin and joints, healthy eyesight and normal brain function.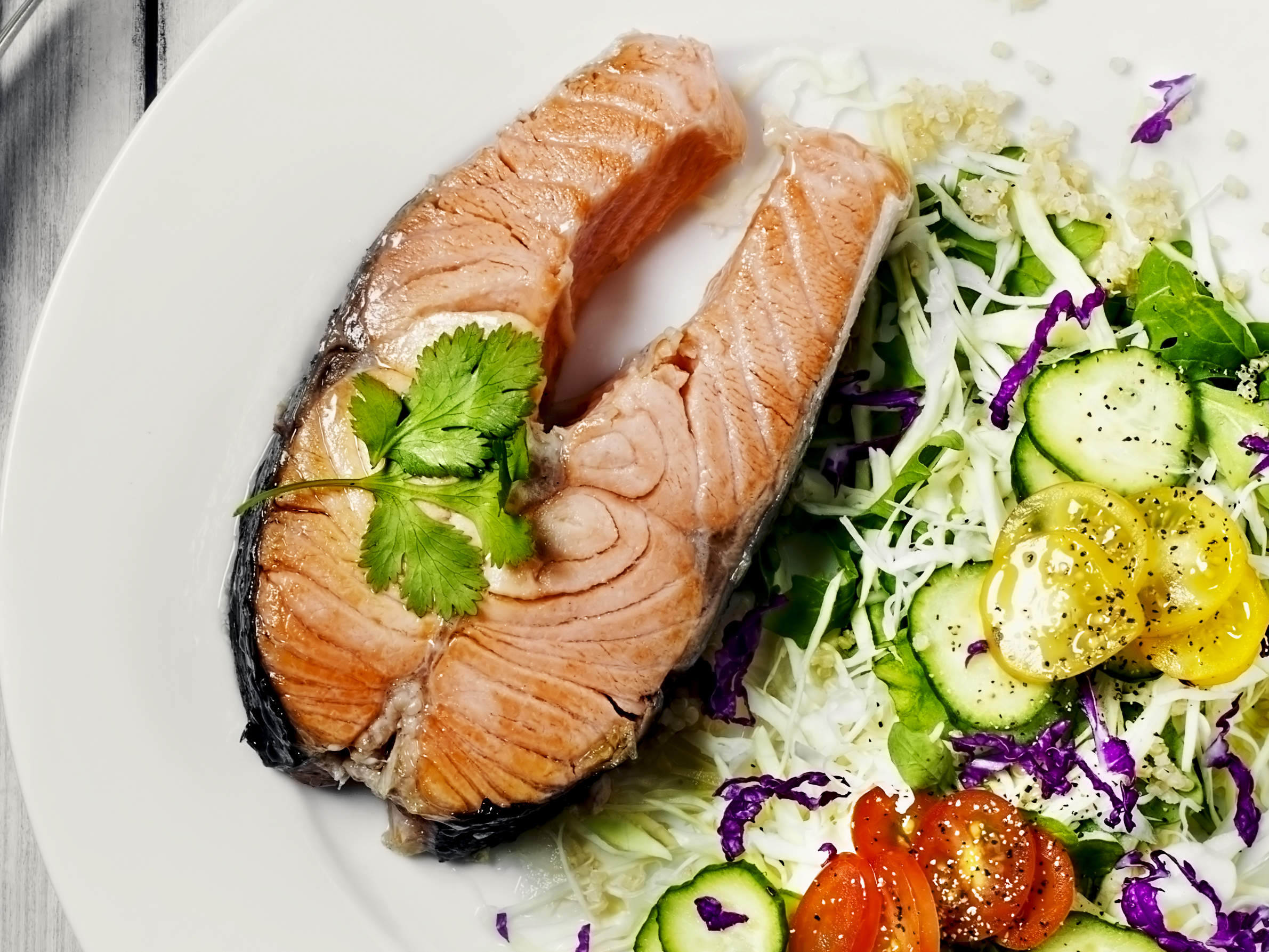 Potatoes make a fantastic staple food too, and Karine certainly enjoys them as a regular part of her diet. They're a good source of vitamin B6 to support the production of our 'happy hormone' serotonin, vitamin C to support normal immune system health, nature's own sedative, magnesium, plus potassium, manages and plenty of fibre to support normal digestive health too. Sweet potatoes make a great option too as they're rich in beta-carotene and digest more slowly than regular potatoes, helping to maintain steady blood sugar levels and keep you feeling full for longer.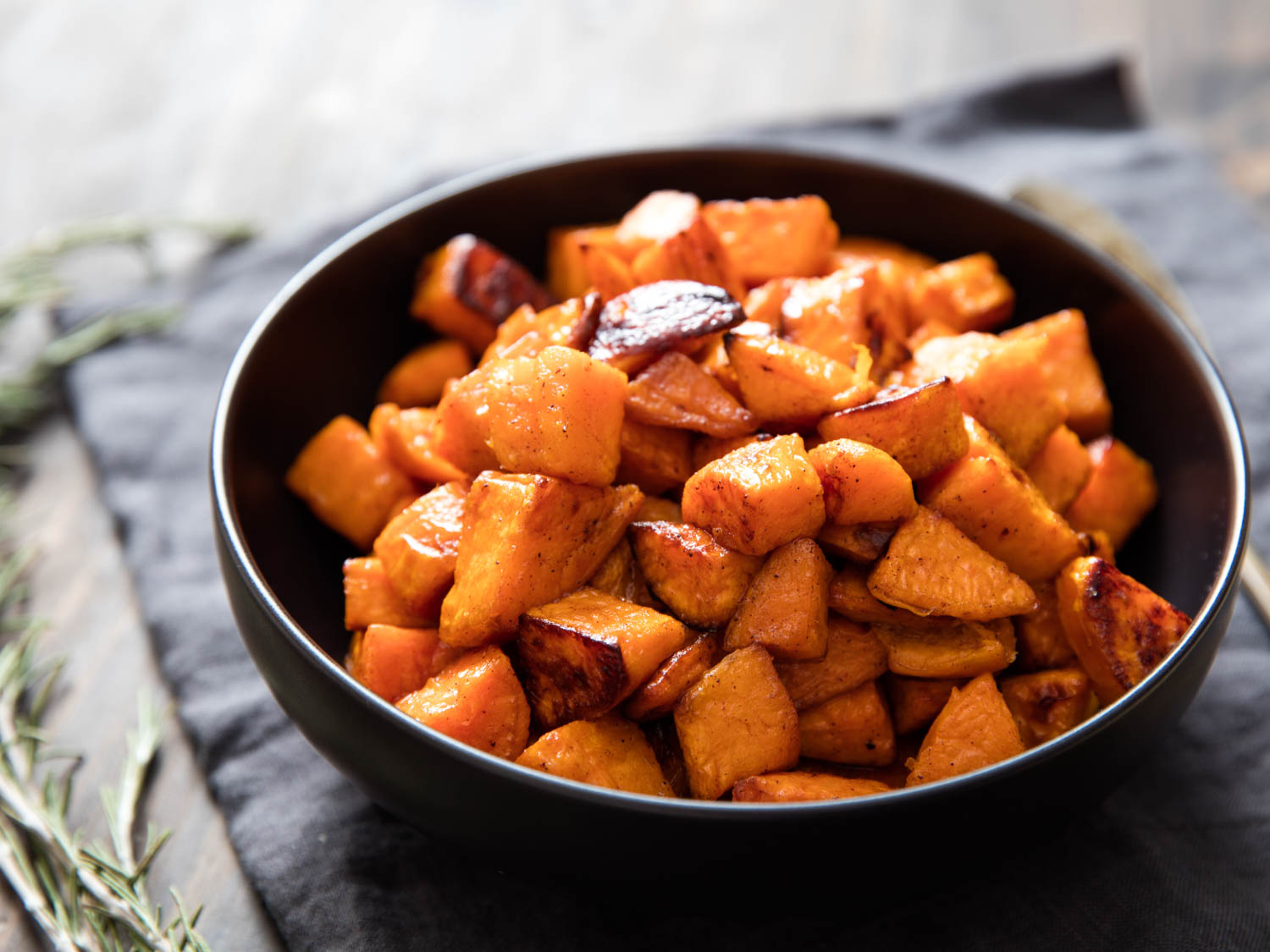 For breakfast, Karine opts for porridge or banana on toast. Both make nourishing and energising breakfast, although porridge is a fantastic choice and adding fresh berries, nut and seeds really helps to boost it's content of healthy fats, fibre and antioxidants. Yoghurt is a good source of calcium, although some brands can be high in refined sugar so it's best to choose sugar-free, unflavoured versions. Greek yoghurt is slightly higher in protein and tends to be unsweetened, so that's a great option too. Banana on toast would certainly help to give your body the energy it needs for a busy day, and adding a sprinkle of chia seeds or a spread of almond butter would help to further increase the protein content.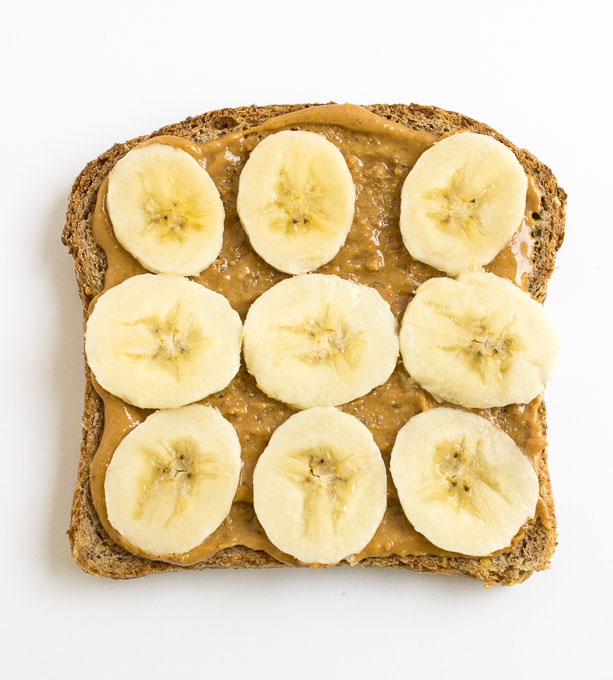 For lunch, Karine enjoys lentil soup with a cheese scone. Lentil soup makes a really nourishing meal as lentils are naturally high in fibre and iron, low in fat and contain the full set of essential amino acids. As Karine doesn't eat a lot of animal protein, lentils and beans are a vegetarian staple and make an excellent substitute. Plus they're naturally free from cholesterol.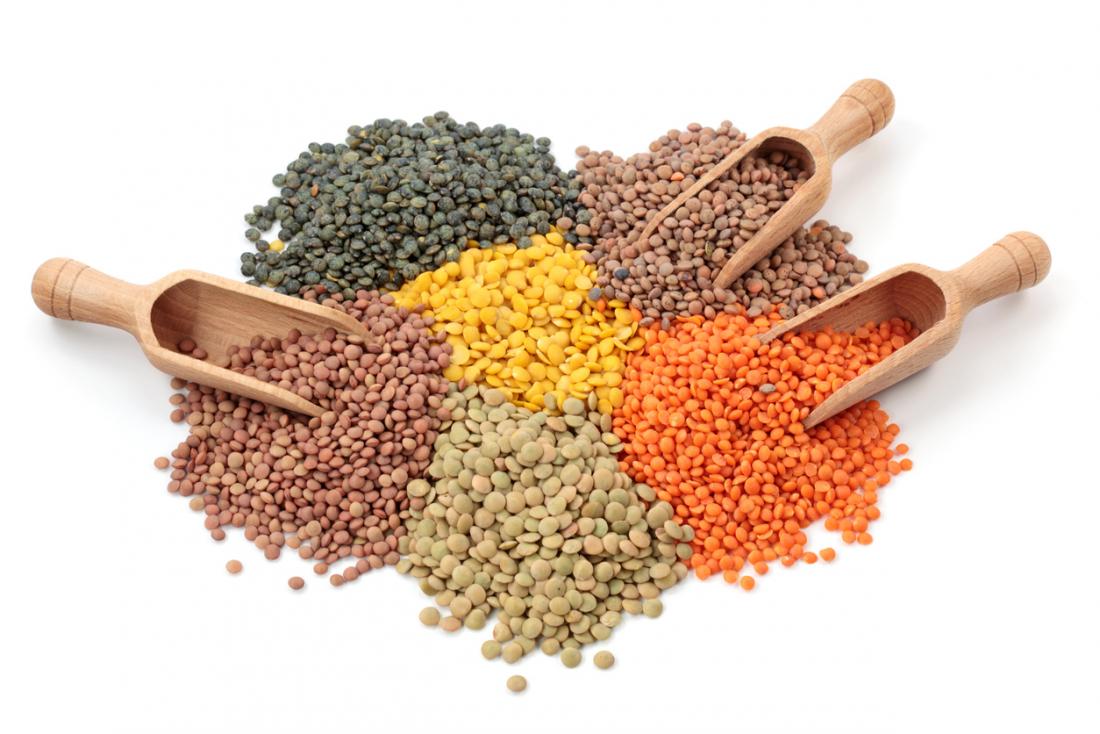 Karine's evening meal is another nutritious vegetarian dish, featuring rice, veggies, potatoes and avocado. The tahini and cheese provide some protein, helping to balance the meal, and tahini is a decent plant-based source of calcium. I would suggest that Karine adds a simple green salad to her meal as fresh raw leafy greens contain a vast array of incredibly beneficial nutrients and phytochemicals.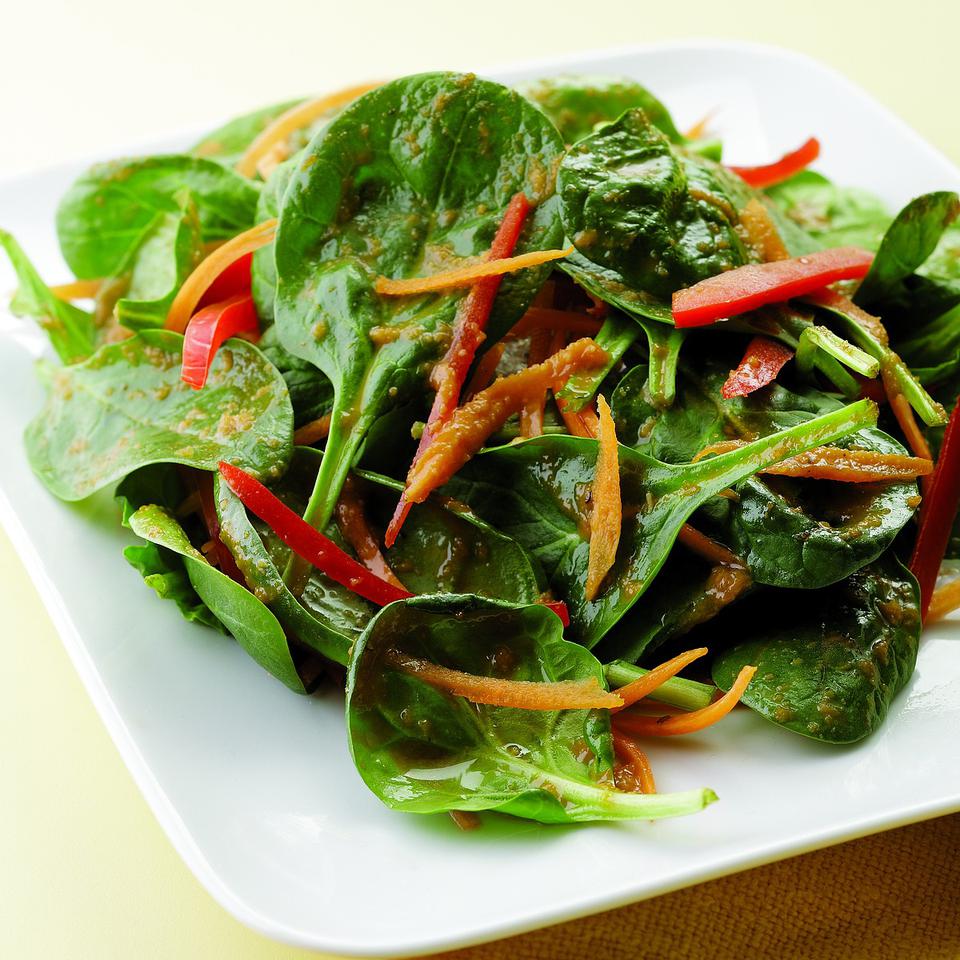 With healthy snacks including Brazil nuts, dried mango and homemade flapjacks, Karine has a really healthy, balanced and simple approach to food. Her diet is almost free from processed foods and rich in immune-boosting and energising natural foods. I would suggest that she continues to add a source of vegetarian protein to each meal just to ensure it's balanced snd satiating. Well done Karine.