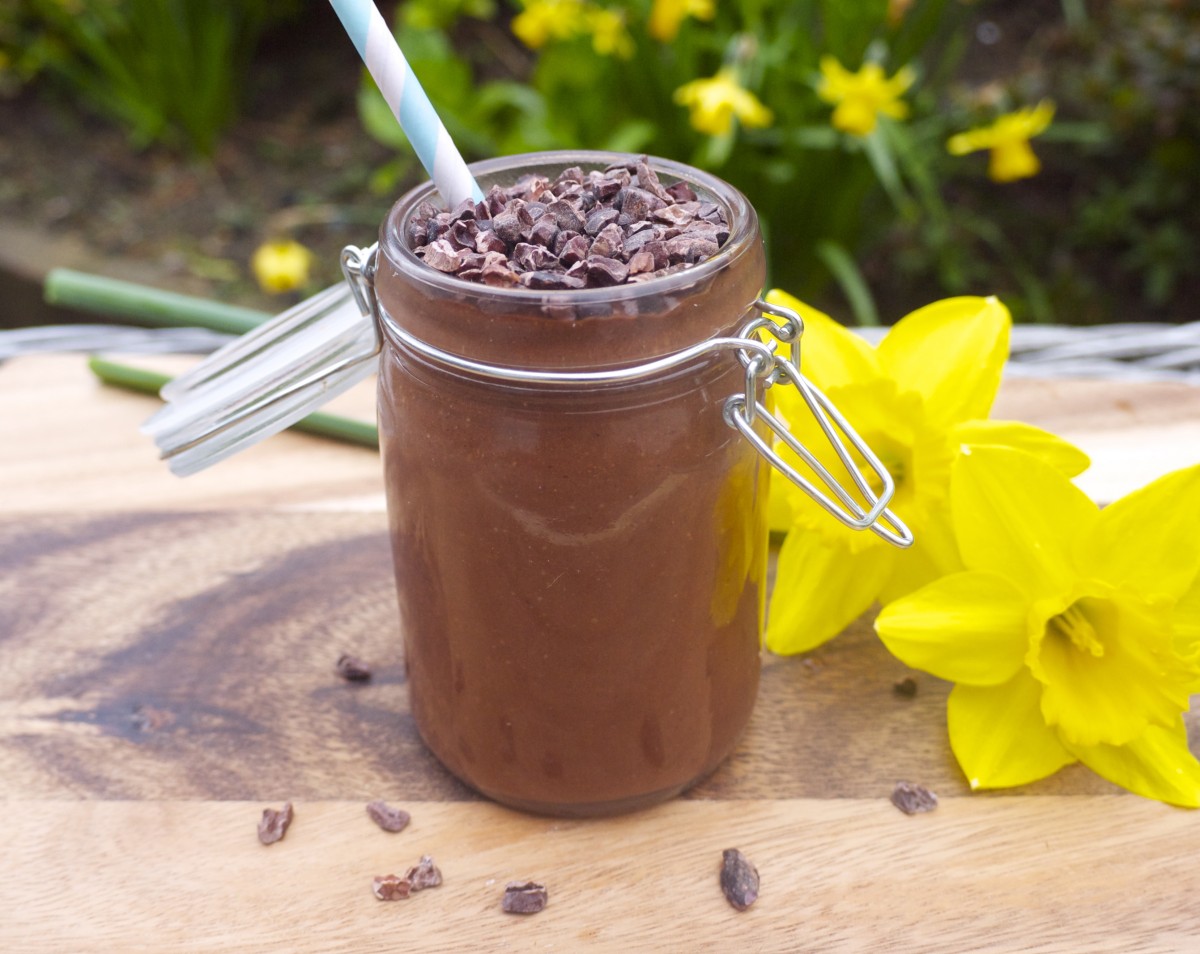 You may have some inkling going by the rest of the sweet treats and decadent desserts on this site, that I go gaga for anything chocolate. Hey I'm a girl OK? It's totally acceptable. Well this happens to be the perfect indulgent, creamy and delicious solution for when a pesky sugar or chocolate craving hits. But better still, it's free from refined sugar, gluten and dairy and is made from only natural ingredients to fill every body cell with nutrients as you guzzle that cold sweet chocolatey creaminess. I admittedly have it for breakfast sometimes (a great pre-workout energy boost!) but it would also make a perfect dessert or afternoon snack.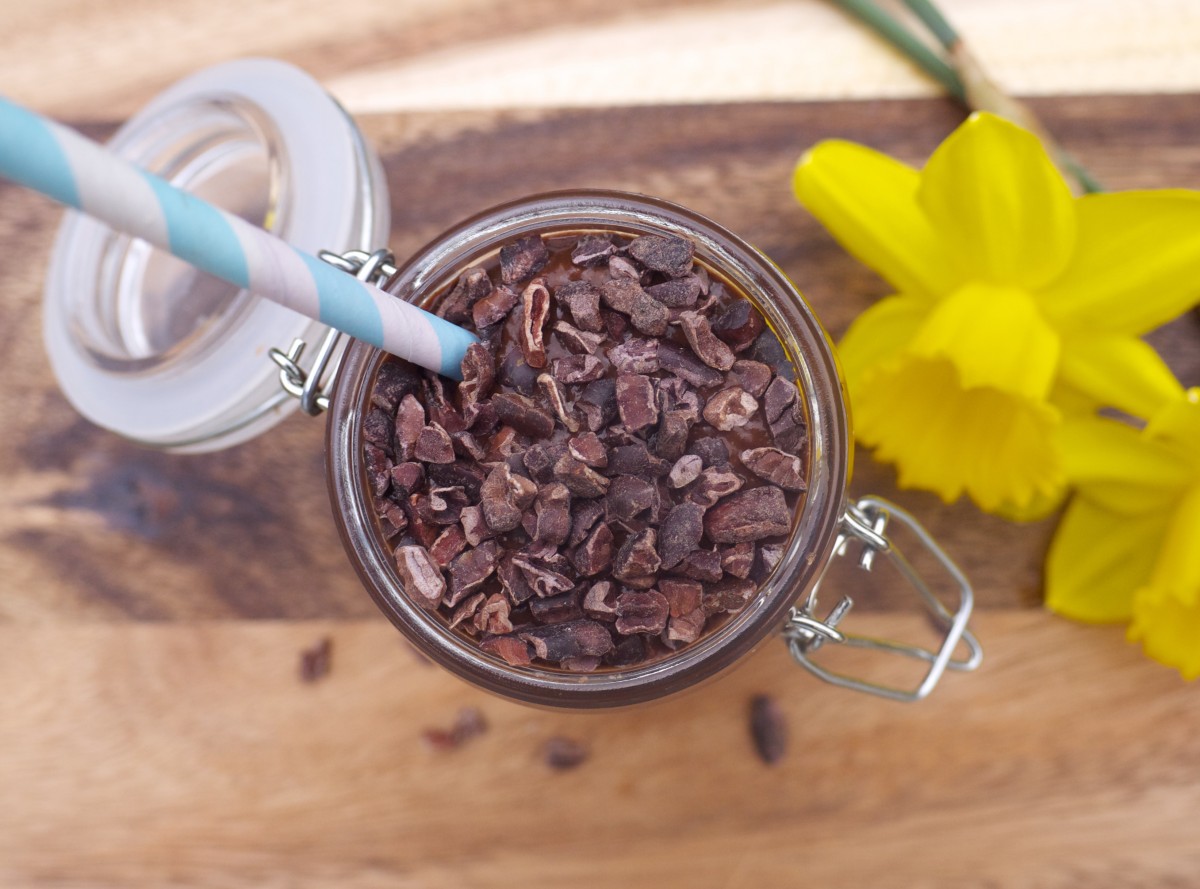 There are few better combinations than banana and chocolate, yet the taste of banana is subtle here as the chocolate takes over. But it's the raw variety so is brimming with minerals and antioxidants rather than the toxic sugar and vegetable fat-filled commercial variety. Dates provide the perfect natural sweetener here complete with vitamins and fibre, while almond butter and vanilla complete the rich indulgent taste. I added a tablespoon of chia seeds to thicken the shake and boost its levels of healthy omega-3 fats, minerals like iron and calcium, plus protein, antioxidants and fibre.
Sluuuurrrrrp.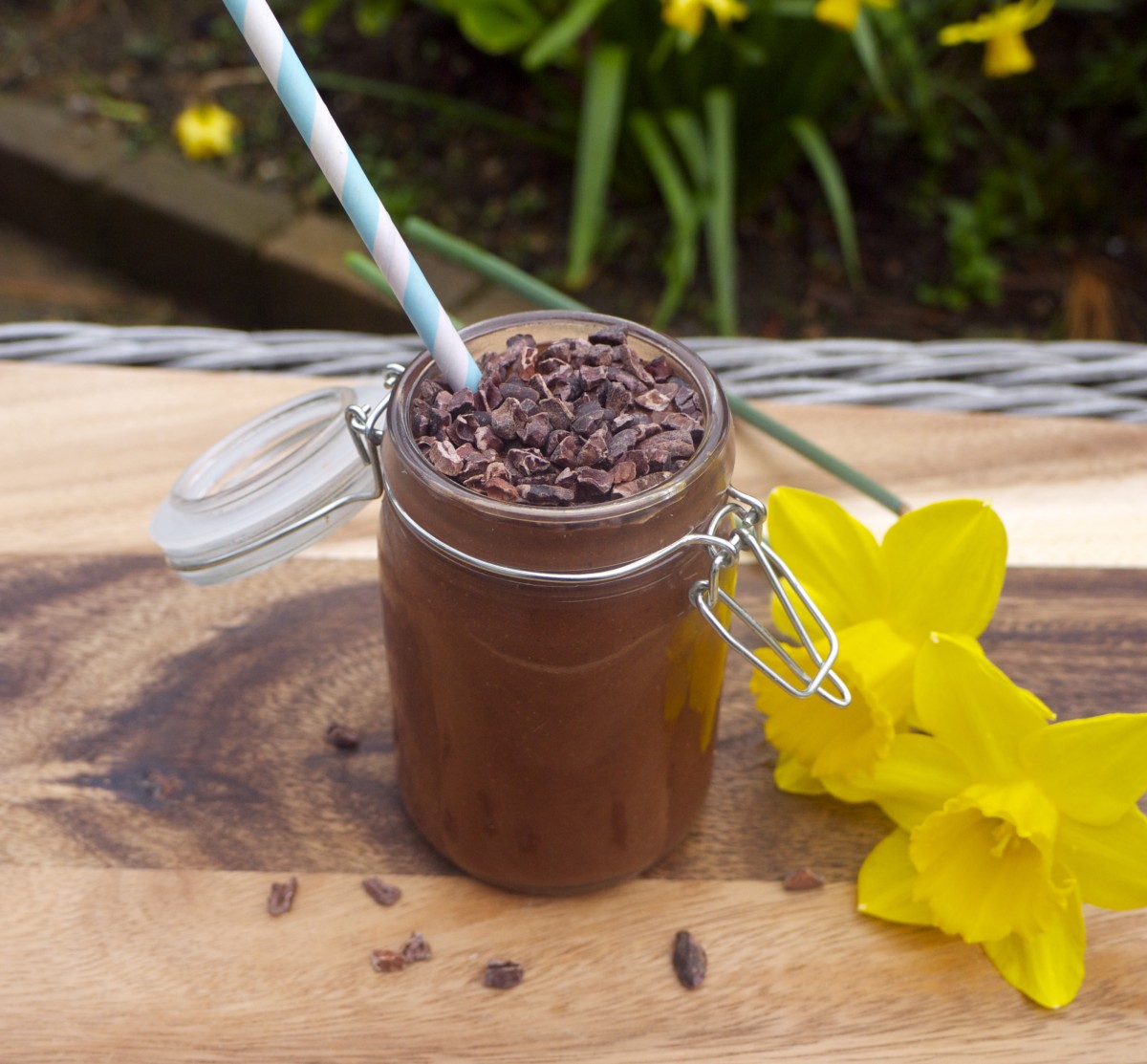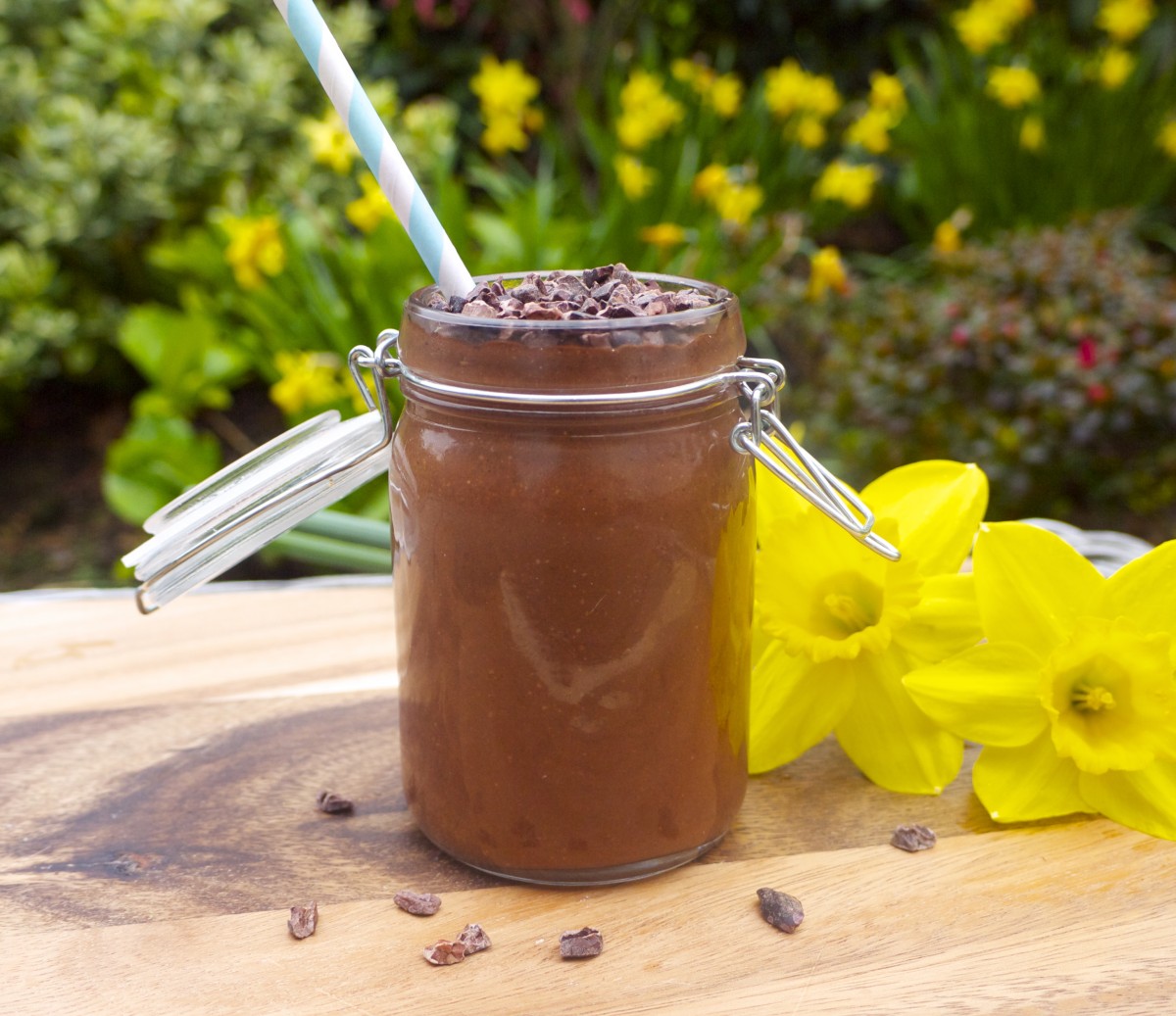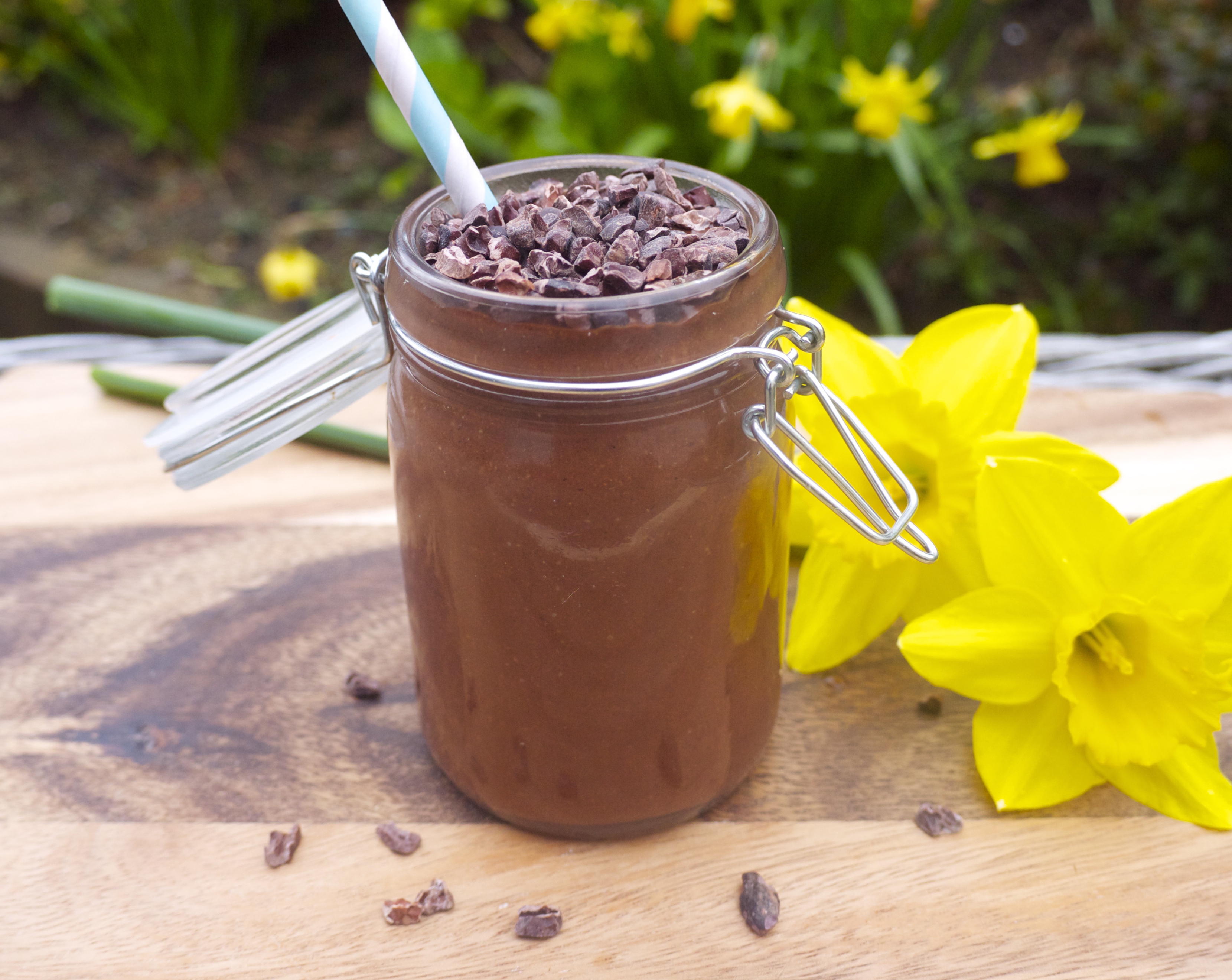 Double Chocolate Thickshake
2015-04-03 14:04:52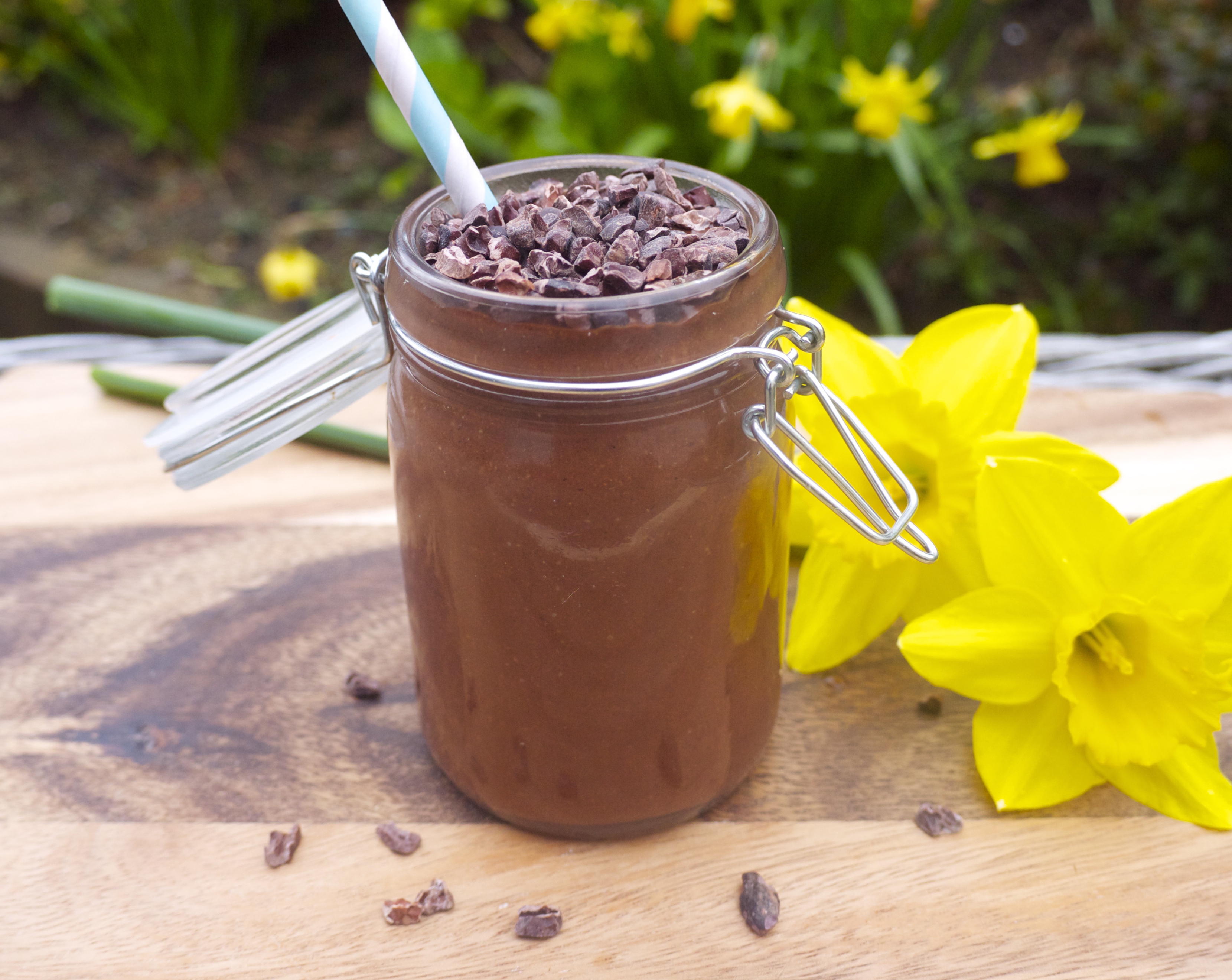 Serves 1
A thick, sweet, creamy shake full of energising natural ingredients. How can you possibly go wrong?!
Ingredients
1 ripe banana
2 tbsp raw cacao powder
1 tsp smooth unsalted almond butter
1 tbsp whole chia seeds
1 tsp vanilla extract
125ml (1/2 cup) unsweetened almond milk
2 Medjool dates, pitted
3 ice cubes
1 tbsp cacao nibs, to serve
Instructions
Place all ingredients in a blender and blend until smooth and creamy. Use a little extra almond milk if you prefer it less thick.
Serve chilled, topped with cacao nibs.
Notes
Any leftovers will keep in a covered container in the fridge for 2 days.
Rosanna Davison Nutrition https://www.rosannadavisonnutrition.com/