Crunchy onion rings and sweet chilli sauce get a low-calorie makeover in this healthy snack recipe, which uses chickpea flour and a selection of fragrant spices to coat the onion rings.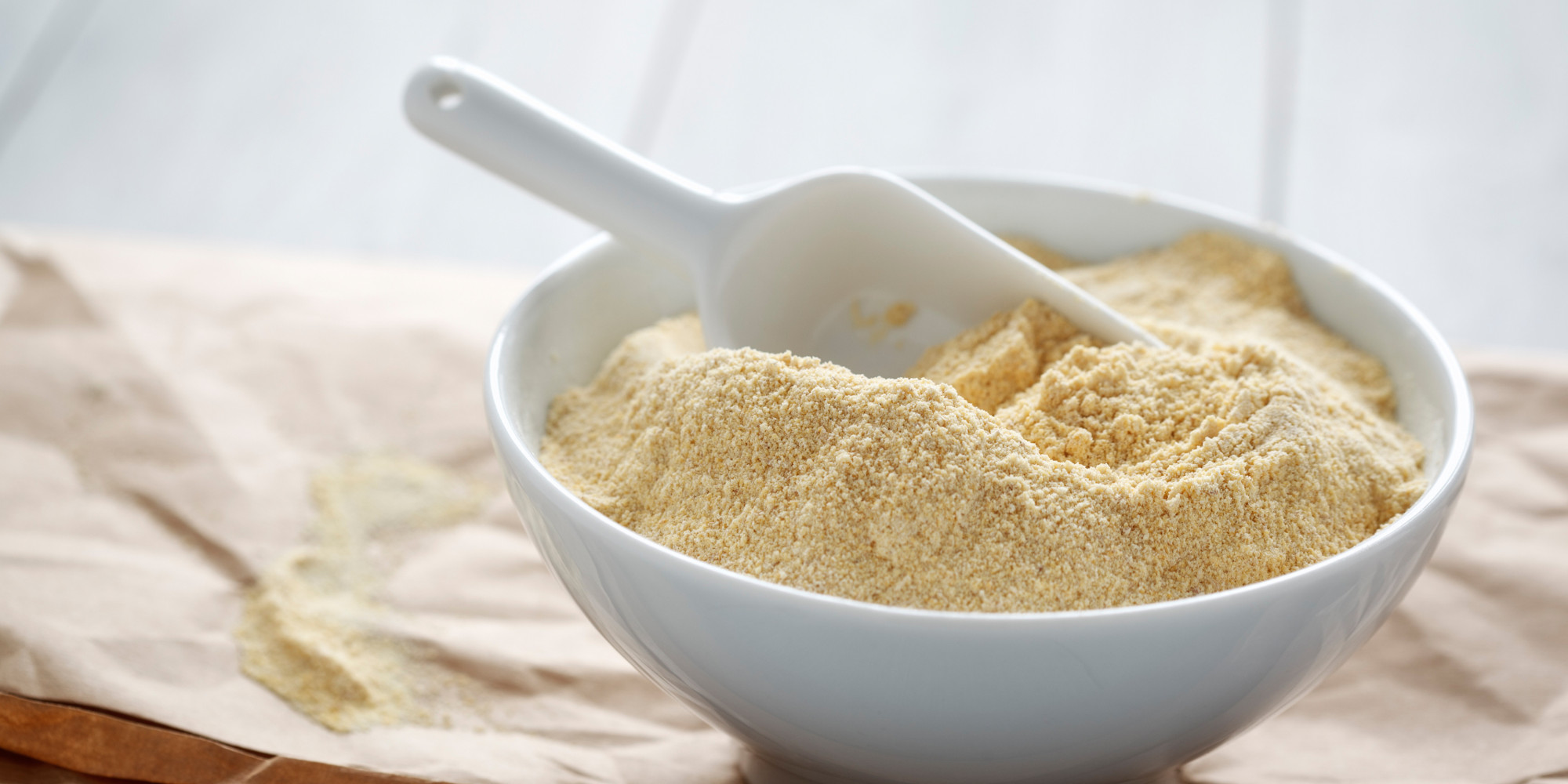 Ever cooked with chickpea flour before? I find it really easy to use and it's a more nutritious option than many other flours because it's richer in protein, fibre and iron amongst many other essential nutrients. Also called gram flour, it's naturally gluten-free and is only made from ground-up chickpeas. So you could probably make it yourself at home if you have a powerful blender!
Although nut-free, it has a subtle creamy nut flavour and is incredibly versatile. I love making chickpea pancakes and it lends itself very well to these Eat Yourself Fit (€19.99) healthy baked onion rings. All the flavour and crunch without the deep-fried part!
Chickpea flour isn't that easy to find in regular shops and supermarkets, but it can be ordered online and it isn't too expensive. I usually buy this Infinity Organic brand (€4.75 for 500g).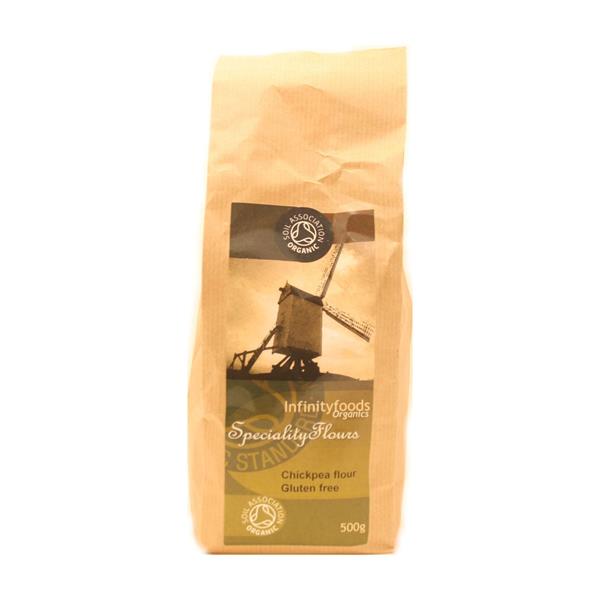 These onion rings are always a big hit with my family and friends and make the perfect pairing for this sugar-free sweet chilli sauce. They're an easy snack to whip up when you fancy something tasty but waistline-friendly, and the sauce works really well on burgers and salads or as a dip for sweet potato wedges.
Enjoy, friends!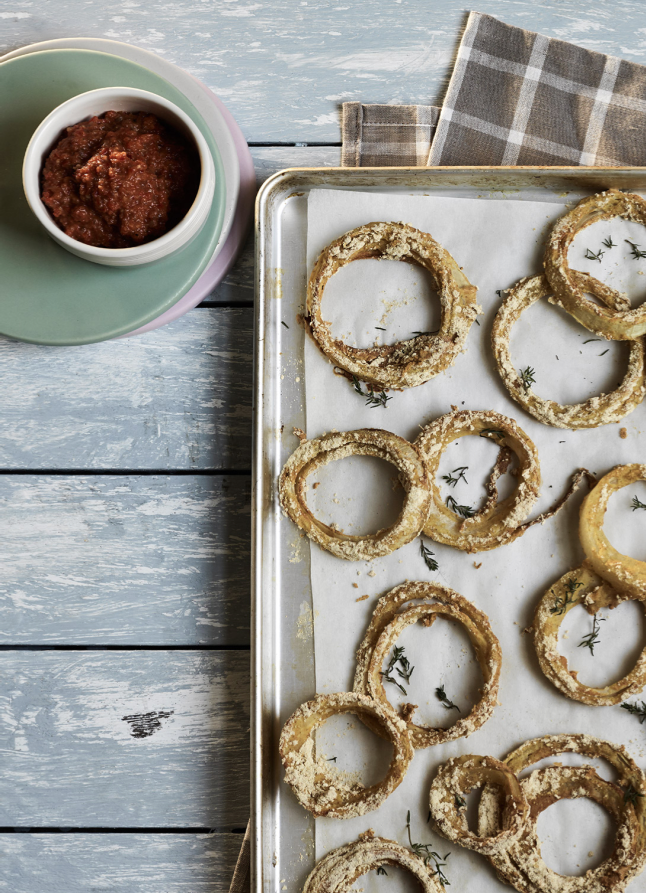 Let me know if you give these Crispy Baked Onion Rings with a Sweet Chilli Sauce a go and I love to see all your creations on social media! Simply tag #RosannaDavisonNutrition on Instagram or Twitter or come on over to my Facebook to say hello 🙂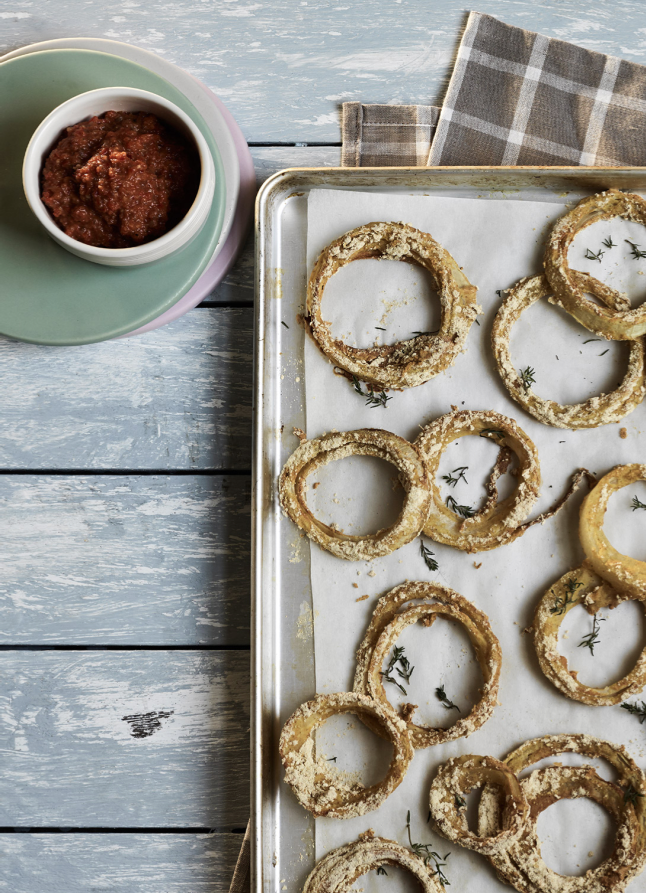 Crispy Baked Onion Rings with a Sweet Chilli Sauce
2016-12-03 09:35:10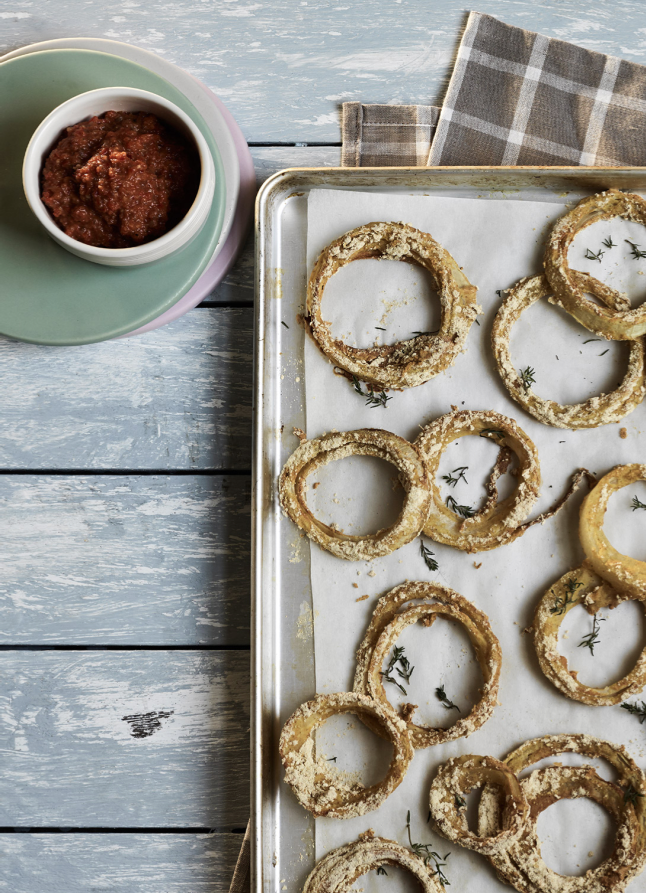 Serves 4
A tasty and healthy savoury snack, low in calories but packed with flavour and nutrition. Per serving: 270 calories, 15.1g protein, 46.3g carbs, 3.8g fat
For the onion rings
coconut oil, to grease
4 medium red or brown onions, peeled and cut into slices
125ml water
120g chickpea flour (gram flour)
1 tbsp garlic powder
2 tsp smoked paprika
pinch cayenne pepper
6 tbsp nutritional yeast
2 tbsp ground cumin
For the sweet chilli sauce
2 red bell peppers, cored, deseeded and roughly chopped
1 red chilli, deseeded and chopped
1 tsp fresh root ginger, chopped
4 dates, pitted and chopped or 1 tbsp pure maple syrup or honey
1 tbsp fresh lime juice
1 clove of garlic, peeled
pinch of sea salt and ground black pepper, to taste
Instructions
Preheat the oven to 200C and lightly grease 2 large baking trays with coconut oil or lay down a sheet of greaseproof paper.
Mix the water and 30 g chickpea flour in one bowl, then in a separate bowl mix 90g chickpea flour with the rest of the ingredients.
Submerge the onion rings in the water and flour mixture, then coat them well in the other mixture.
Lay them out on the baking tray and bake them for 20 -25 minutes, until golden-brown and crisp.
Place all the ingredients for the sweet chilli sauce into a blender or food processor and blend on high-speed for 30-40 seconds, until smooth.
Serve the onion rings with the sweet chilli sauce.
Notes
Any leftovers can be stored in a covered container in the fridge for 4-5 days.
Rosanna Davison Nutrition https://www.rosannadavisonnutrition.com/