This is one of over 100 nourishing and delicious recipes found in my new book, Eat Yourself Fit, and I designed it to taste great and to support a healthy, fit lifestyle 🙂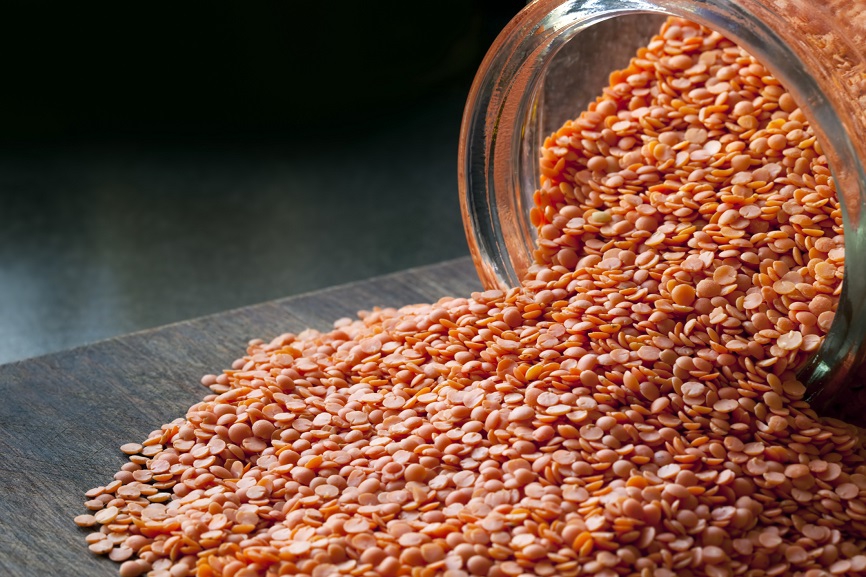 Lentils are one of the most perfect foods for keeping body fat low and building lean muscle. As a complete protein, they contain all of the essential amino acids, plus fibre, essential minerals and antioxidants.
I love split red lentils as they're easy and quick to cook, and they taste great mixed with spices and served with guacamole. Avocado helps to build smooth, firm, plump skin and it especially quenches dehydrated skin with plenty of essential fatty acids, while the vitamin C in the lemon helps collagen to form for a younger-looking complexion.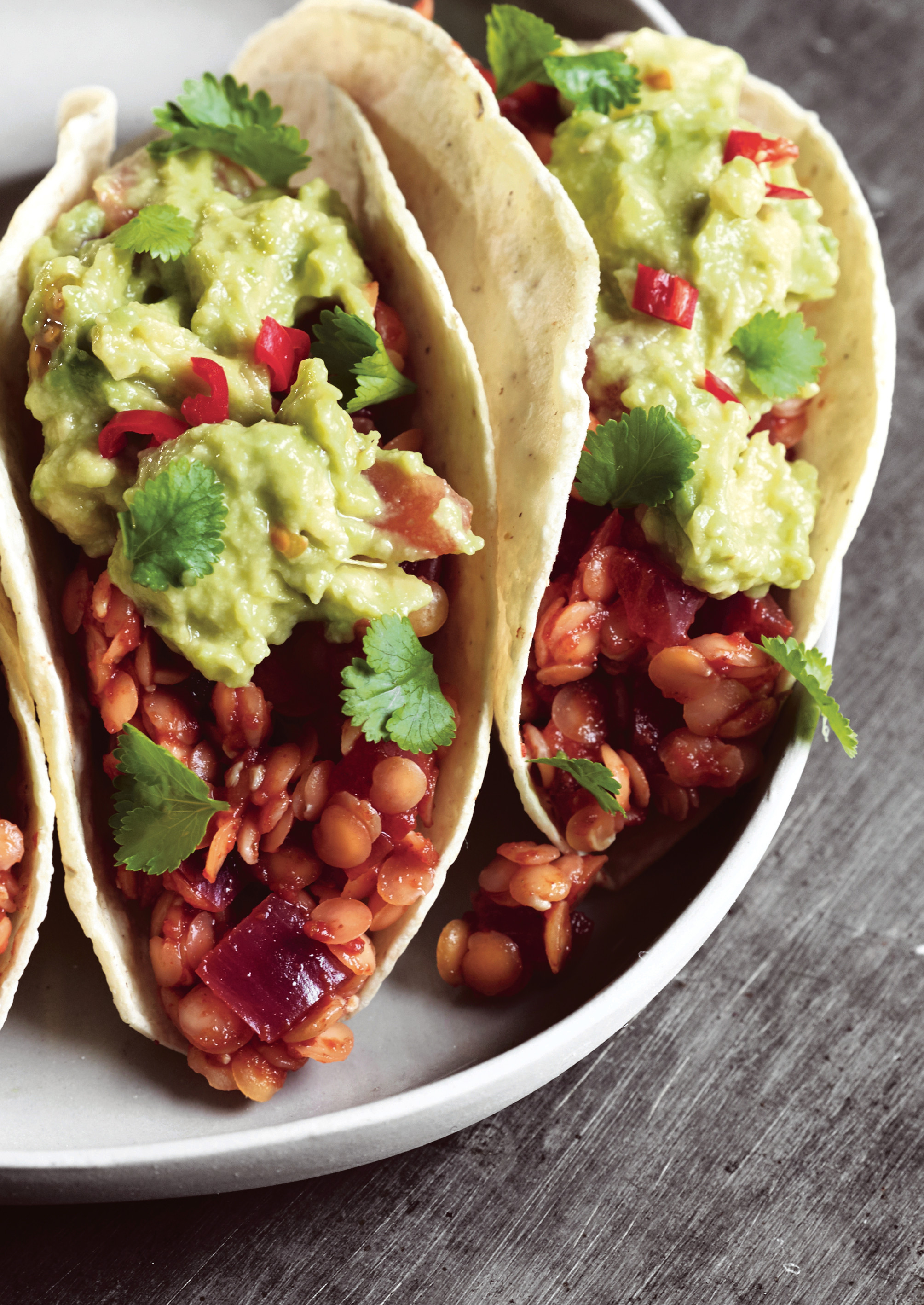 I would love to know if you get a chance to make these Lime and Chilli Red Lentil Tacos with Guacamole! Simply tag #RosannaDavisonNutrition on Instagram or Twitter or come on over to my Facebook to say hello 🙂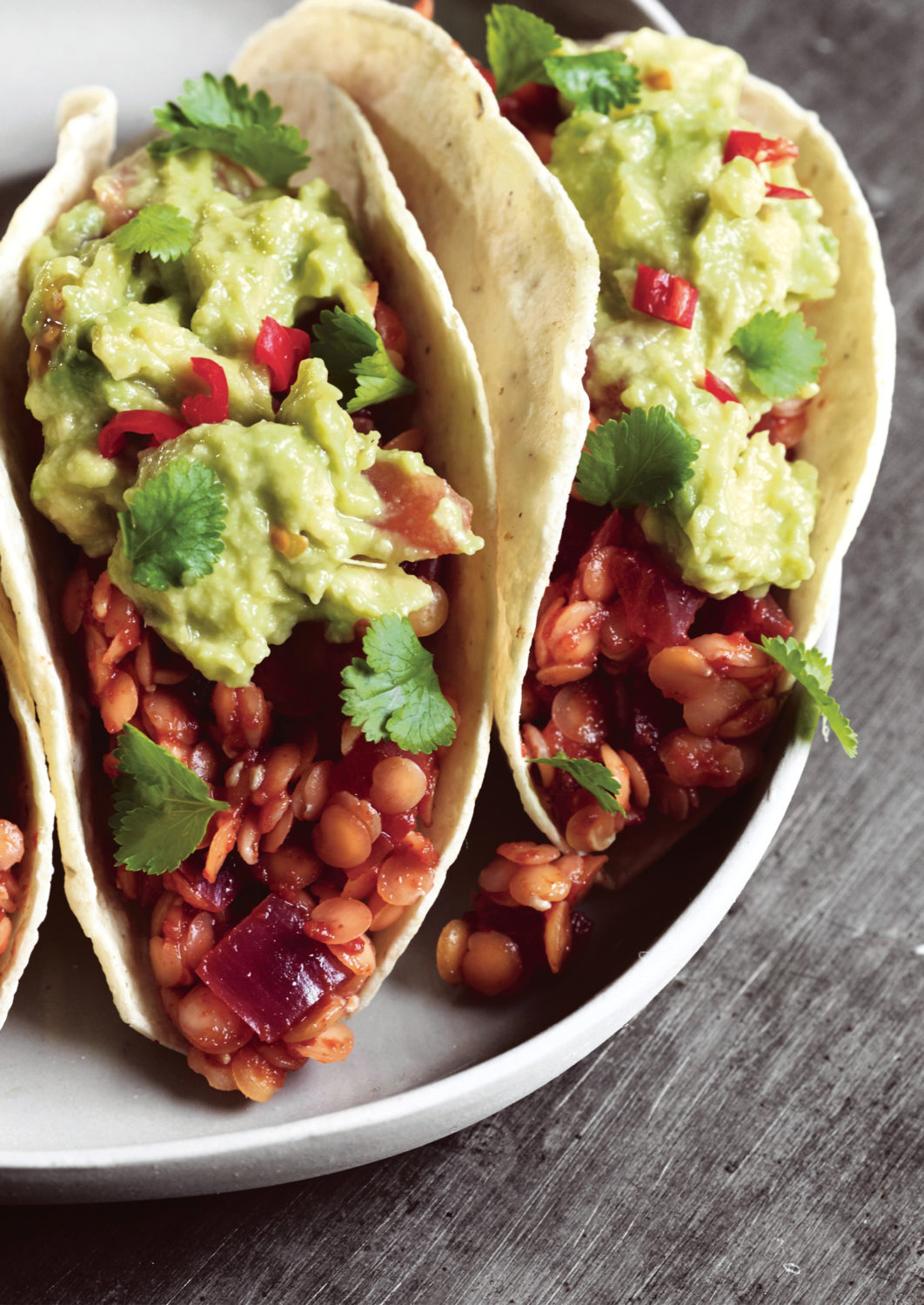 Lime and Chilli Red Lentil Tacos with Guacamole
2016-09-06 19:32:58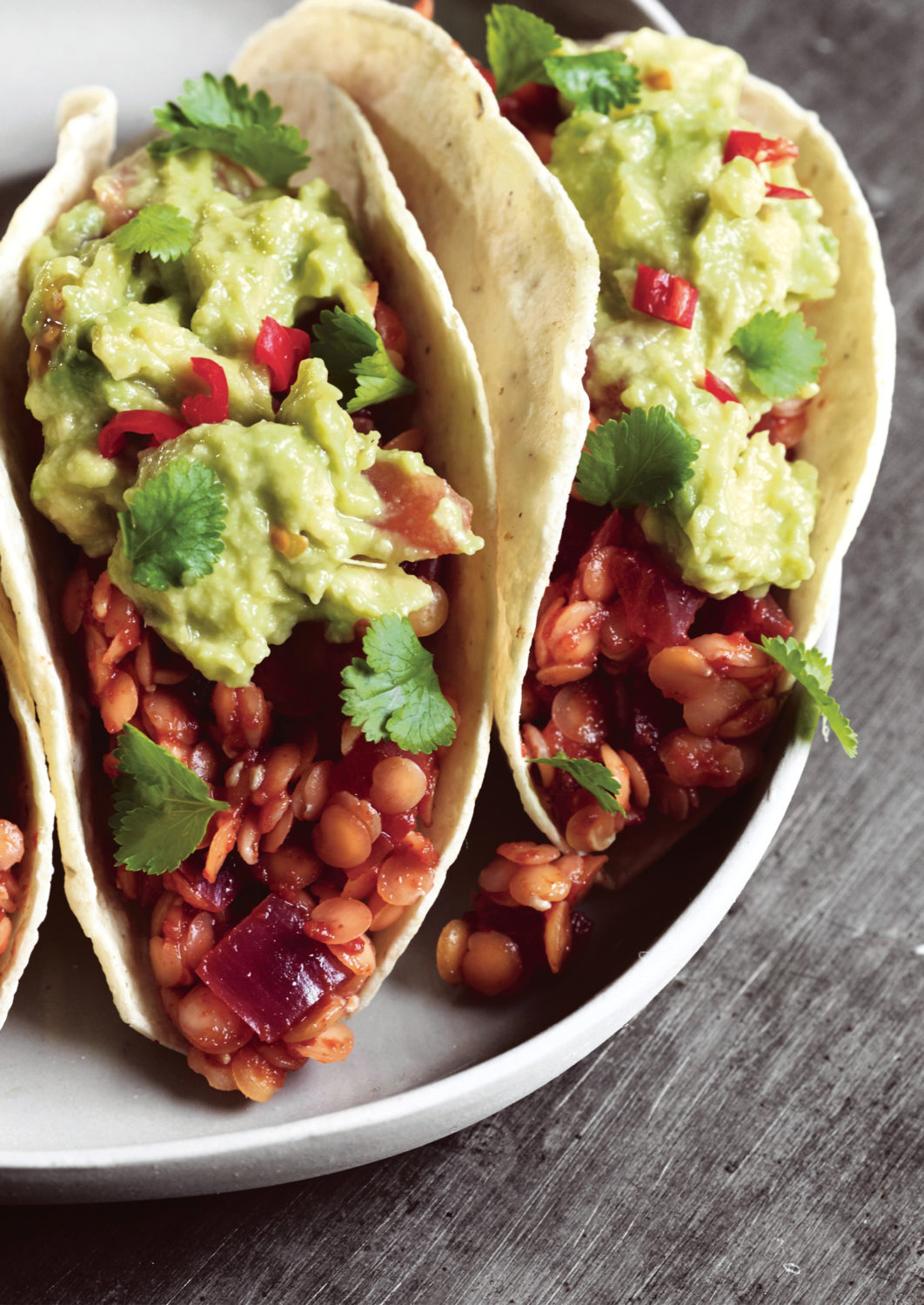 Serves 4
A delicious way to enjoy all of the benefits of protein-rich lentils and the healthy fat found in avocados. Per serving (with guacamole): 357 calories, 13.8g protein, 28g carbs, 8.2g fat
For the Lime and Chilli Lentils
500ml water
200g split red dried lentils
2 tbsp low-sodium tamari or water, to cook
1 red onion, finely chopped
2 cloves of garlic, minced
2 tbsp tomato puree
pinch of dried chilli flakes (optional)
1/2 tsp ground cumin
1 tsp smoked paprika
zest of 1 lime
juice of 1 lime
pinch of sea salt and ground black pepper, to taste
Ingredients
(Serves 4)
2 ripe avocados, halved and pitted
2 cloves garlic
2 medium tomatoes
2 tbsp fresh lemon juice
Pinch of sea salt and ground black pepper, to taste
1 tsp smoked paprika
A pinch of cayenne pepper (optional)
2 heads of iceberg lettuce, to serve (optional)
Instructions
Heat the water in a medium saucepan over a medium-high heat and add in the dried lentils. Bring the water up to boil for 2-3 minutes, then lower the heat, partly cover the saucepan with a lid and simmer for 15-20 minutes, or until the lentils are soft and cooked through. Remove from the heat and drain away any excess water.
While the lentils cook, heat up the tamari or water in a saucepan or frying pan. Cook the onion and garlic until golden and the onion starts to soften.
Remove from the heat and place the cooked onion and garlic in a mixing bowl. Add the tomato puree, chilli flakes, ground cumin, smoked paprika, lime zest and juice and seasoning, to taste. Combine all well together, then add in the cooked lentils and mix together well. taste and adjust seasoning as needed.
To make the guacamole, scoop the soft avocado flesh into a blender or food processor, followed by the rest of the ingredients. Blend until well combined, but leave some chunks if preferred. Taste and adjust seasoning, if necessary.
Serve the lentils top with a dollop of guacamole in tortilla wraps, taco shells or use iceberg lettuce as a taco for a low-carb option.
Notes
Any leftovers can be stored in an airtight container in the fridge for 3-4 days, but guacamole is best eaten on the day it's made.
Rosanna Davison Nutrition https://www.rosannadavisonnutrition.com/