I had a fun afternoon yesterday filming some recipes for TV3's Xposé, including this exclusive recipe for the show… chocolate protein truffle pops.
I used crunchy hazelnut butter as the base for these, which is full of fibre, protein and healthy fats, aaaaand makes them taste like Ferrero Rocher!
I wore this white animal-print top (€25) for the first section of filming…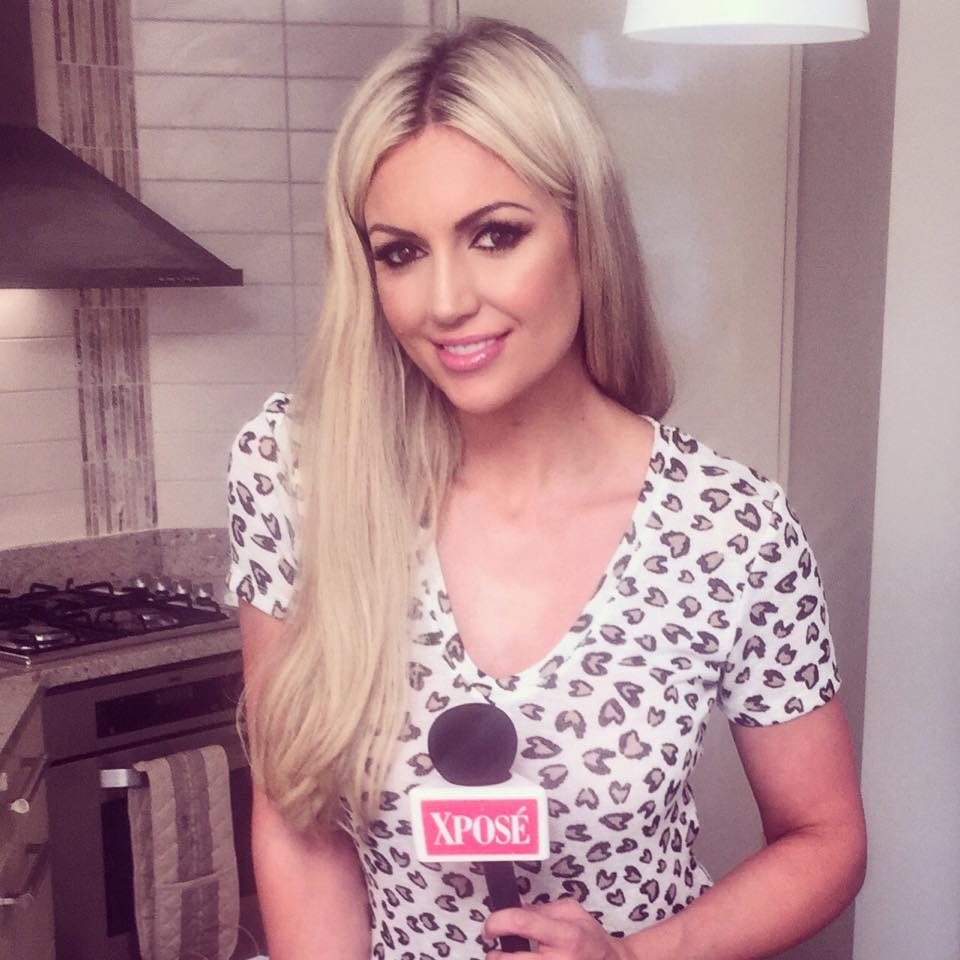 and then this cream lace long-sleeve shirt (€43) for the next part…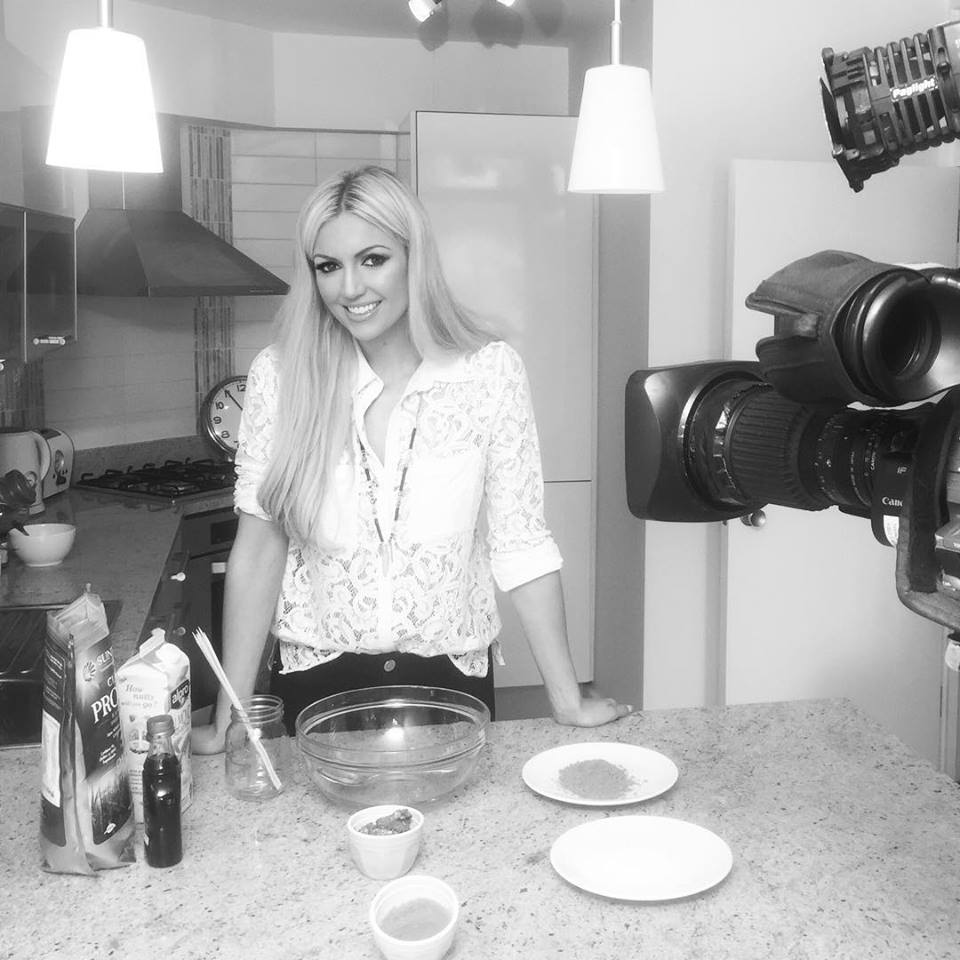 I also wore this artisan pendant necklace from Stella & Dot (€89). I'm a little bit obsessed with the gorgeous, unusual jewellery from this company, and their new collection is really beautiful.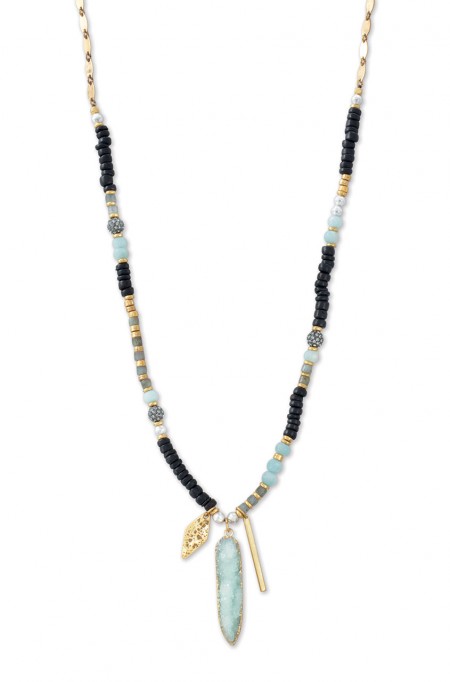 Earlier in the day, I had stepped out wearing a heavy winter coat, despite it being early August! The weather has just been so miserable for a lot of this summer in Ireland, and as it was grey and rainy, I decided it was time to break out the warm clothes 🙂 A few of you over on Instagram were asking about my coat… this camel belted robe coat is €113 and sooo cosy! My distressed jeans are black super ripped Molly jeggings (€50). Soft, stretchy and comfy!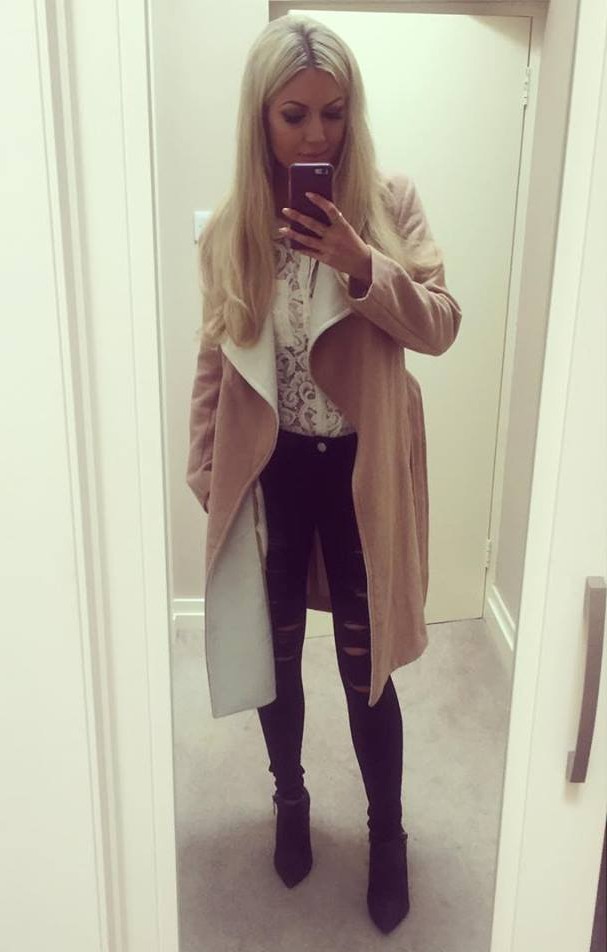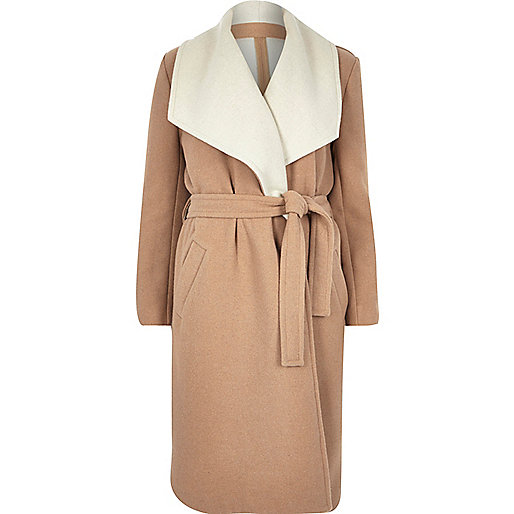 Now I don't know that many people who don't love chocolate, and this is the perfect guilt-free treat for every chocoholic out there! I love to make these truffles for friends and family to enjoy with a cup of tea when they call over, and especially because they take about 5 minutes to make!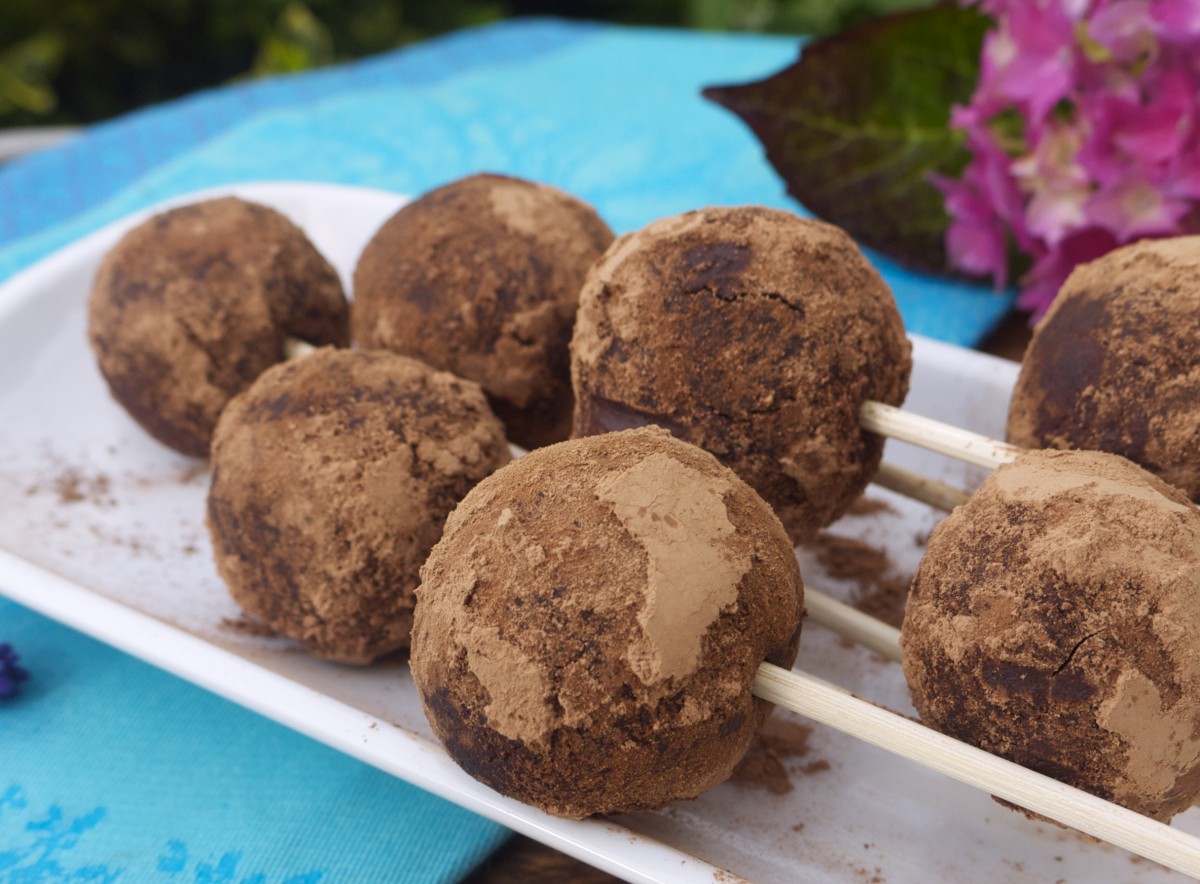 Good news too for anyone health-conscious, aware of food intolerances or trying to watch what they're eating, as these truffles are free from refined sugar, gluten, dairy and anything artificial!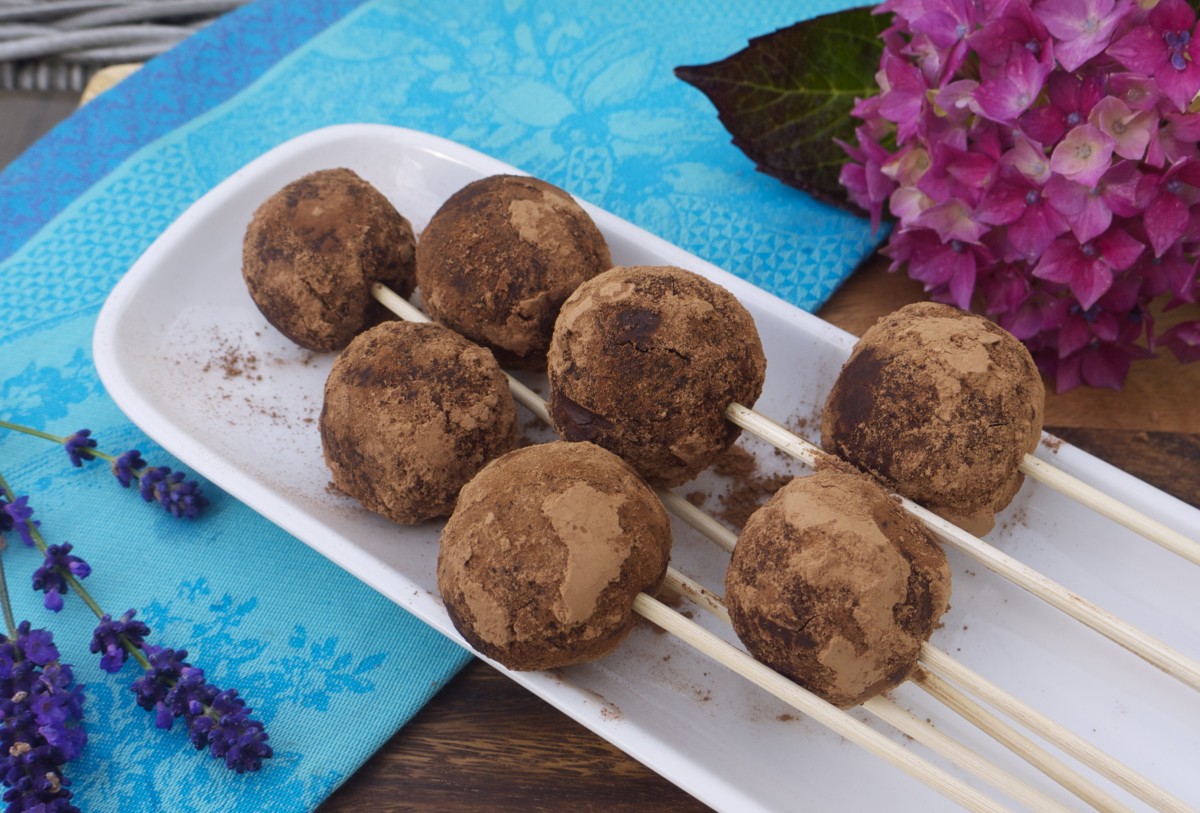 They're also fully raw and based on raw cacao powder (€3.75 for a bag) and chocolate Sunwarrior protein powder, which is available in all good health food shops including Nourish and Health Matters.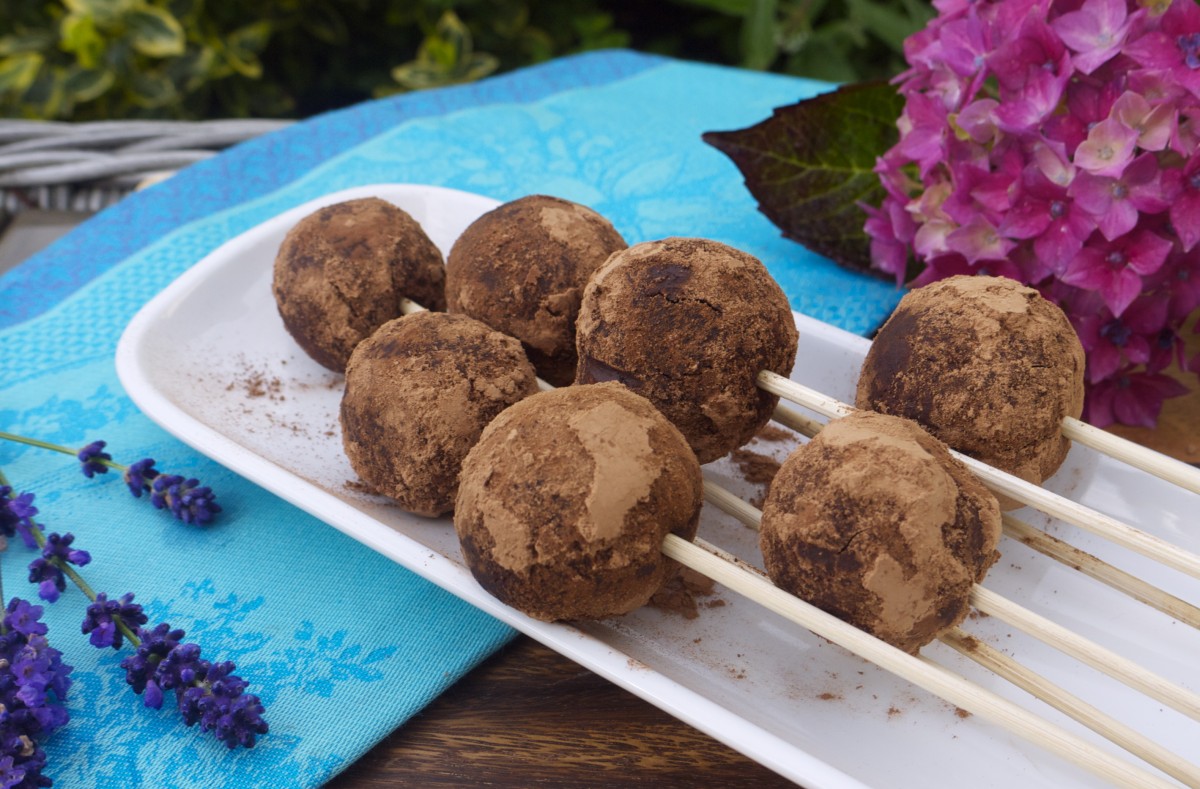 I posted recently about the incredible skin benefits of cacao powder, thanks to their high concentration of flavonoids, a type of antioxidant that helps to protect our cells from the daily ravages of toxins, chemicals and pollution: In a twelve-week study of women age between 18 and 25, cacao powder was found to improve the effects of UV damage, increase the circulation of blood in the tiniest capillaries of the skin, improved the skin's structure by boosting its volume and reducing roughness, scales and wrinkles. However, the flavonoids in cacao work best as prevention rather than cure for skin damage.
Gorge yourself with chocolate AND enjoy all of its skin benefits?! Yes please!!
You can enjoy these as truffles or serve them on sticks like I used, which I just picked up from my local supermarket. They look great displayed on a plate or in a jar, and especially if you're having a party or get-together with friends.
You might spot me on Xposé making this recipe very soon, and I'll pop up the link as soon as I can. In the meantime, I hope you enjoy this recipe as much as I do 🙂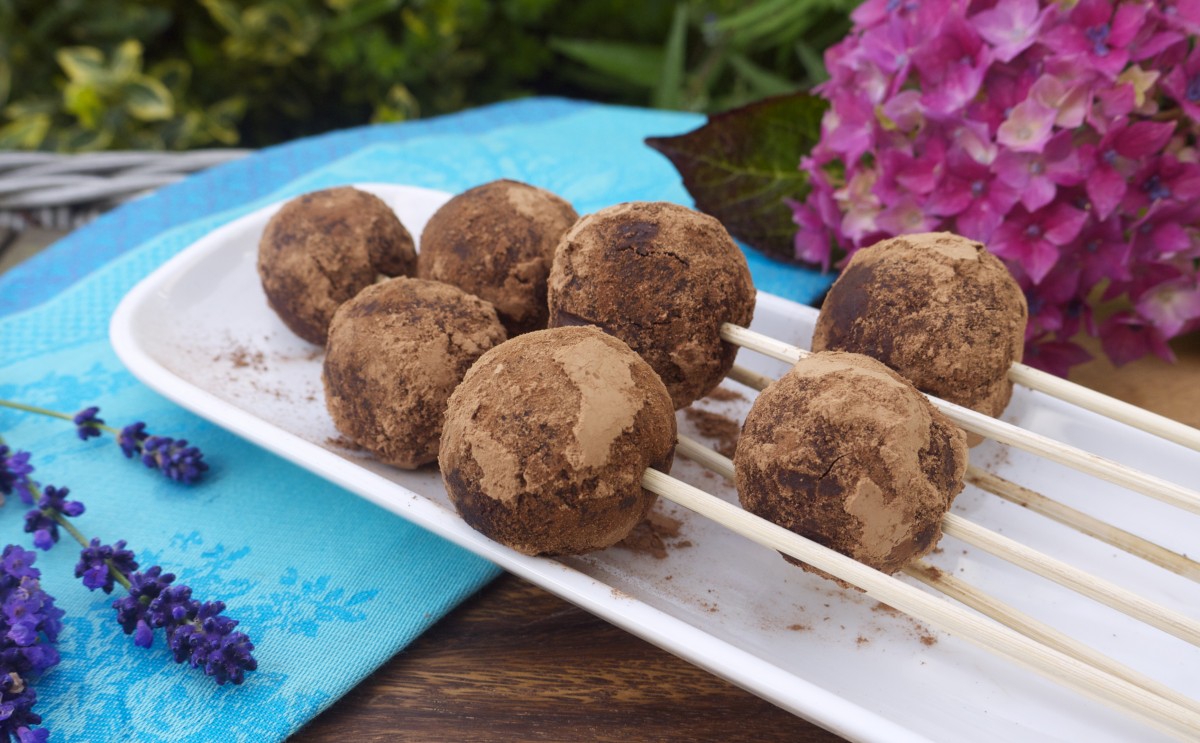 Let me know if you give this chocolate protein truffle pop recipe a go and I love to see all your creations on social media! Simply tag #RosannaDavisonNutrition on Instagram or Twitter or come on over to my Facebook to say hello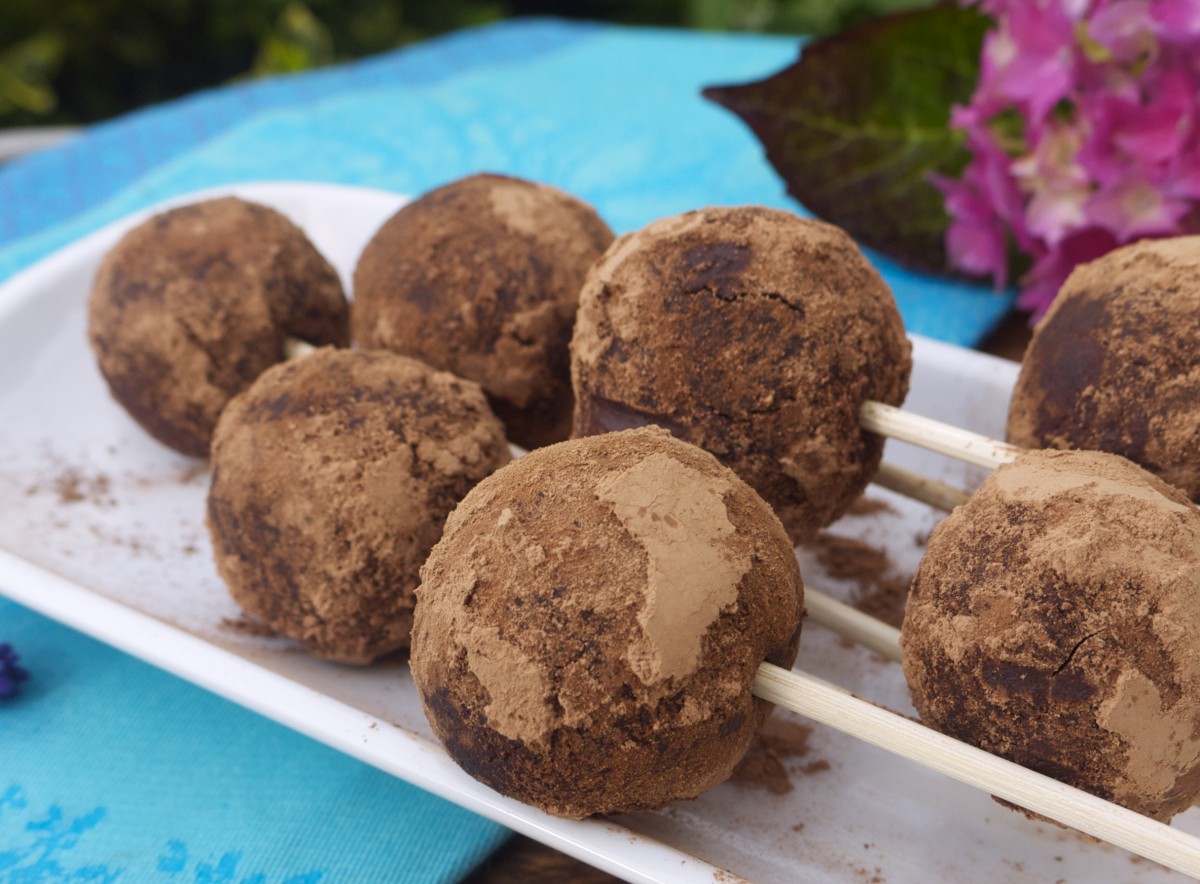 Chocolate Protein Truffle Pops
2015-08-06 14:17:08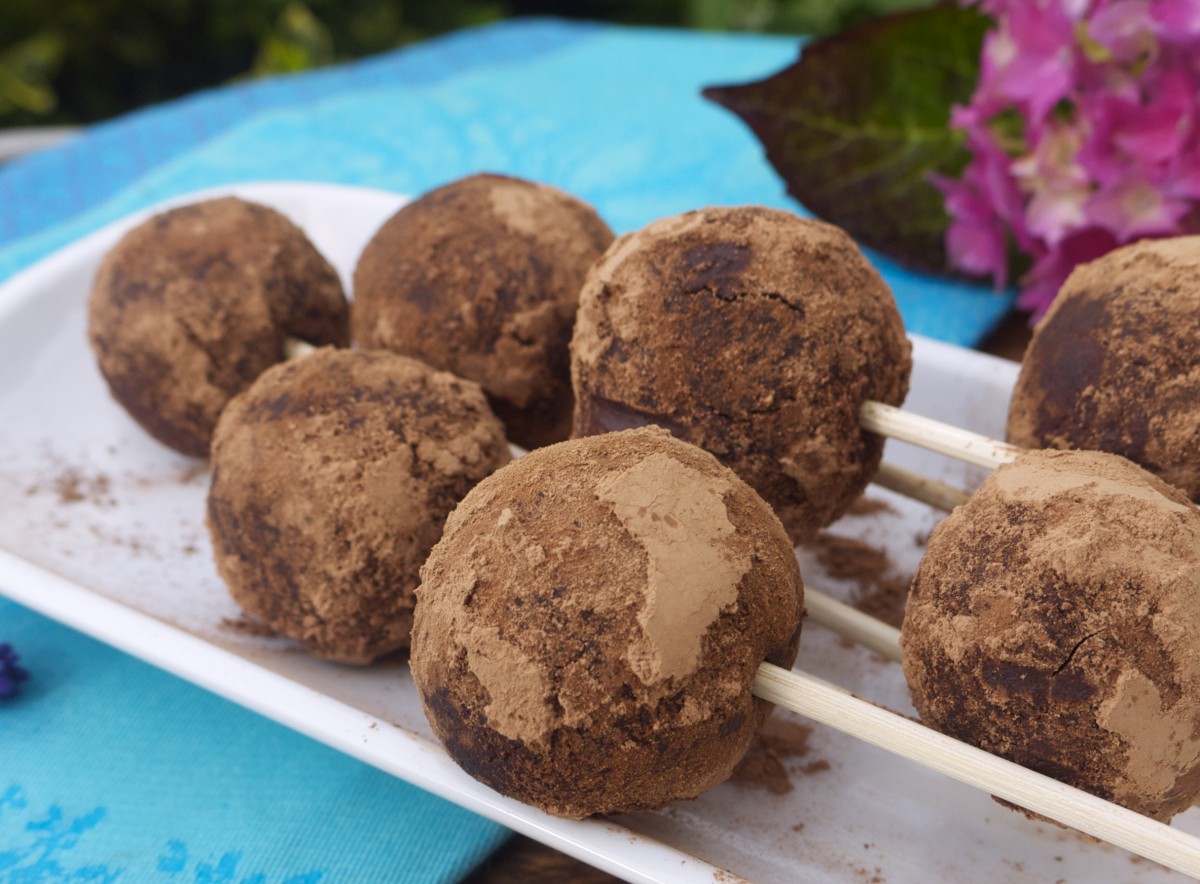 Get your guilt-free chocolate fix with these rich raw cacao protein truffles. Easy to make and free from refined sugar, gluten and dairy.
Ingredients
3 tbsp crunchy raw unsalted hazelnut or almond butter
3 tbsp raw cacao powder
2 scoops chocolate Sunwarrior protein powder
2 tbsp pure maple syrup/honey (this is optional and can be omitted for anyone on an anti-candida or low-carbohydrate diet. If leaving out, you could sweeten the truffles with a few drops of liquid Stevia)
2-3 tbsp unsweetened almond milk (use 4 tbsp if omitting the maple syrup)
1 tsp pure vanilla extract/vanilla seeds
Raw cacao powder, to coat the truffles. Optional: desiccated coconut to coat.
Instructions
In a large mixing bowl, place the hazelnut butter, raw cacao powder, protein powder, maple syrup/honey (if using) and vanilla.
Use the back of a tablespoon to gently mix the ingredients together, breaking down the hazelnut butter into small lumps if it's stuck together.
Add in the almond milk and mix until a thick 'dough' forms.
Now for the fun part! Use your hands to roll the truffles into balls. This quantity makes 7-8 balls.
When rolled, place some more cacao powder in a bowl and roll the truffles around in it to coat them.
Place them on the sticks and chill in the fridge for 20 minutes before serving.
Notes
These chocolate protein truffle pops can be stored in the fridge in an airtight container for 2-3 days.
Rosanna Davison Nutrition https://www.rosannadavisonnutrition.com/