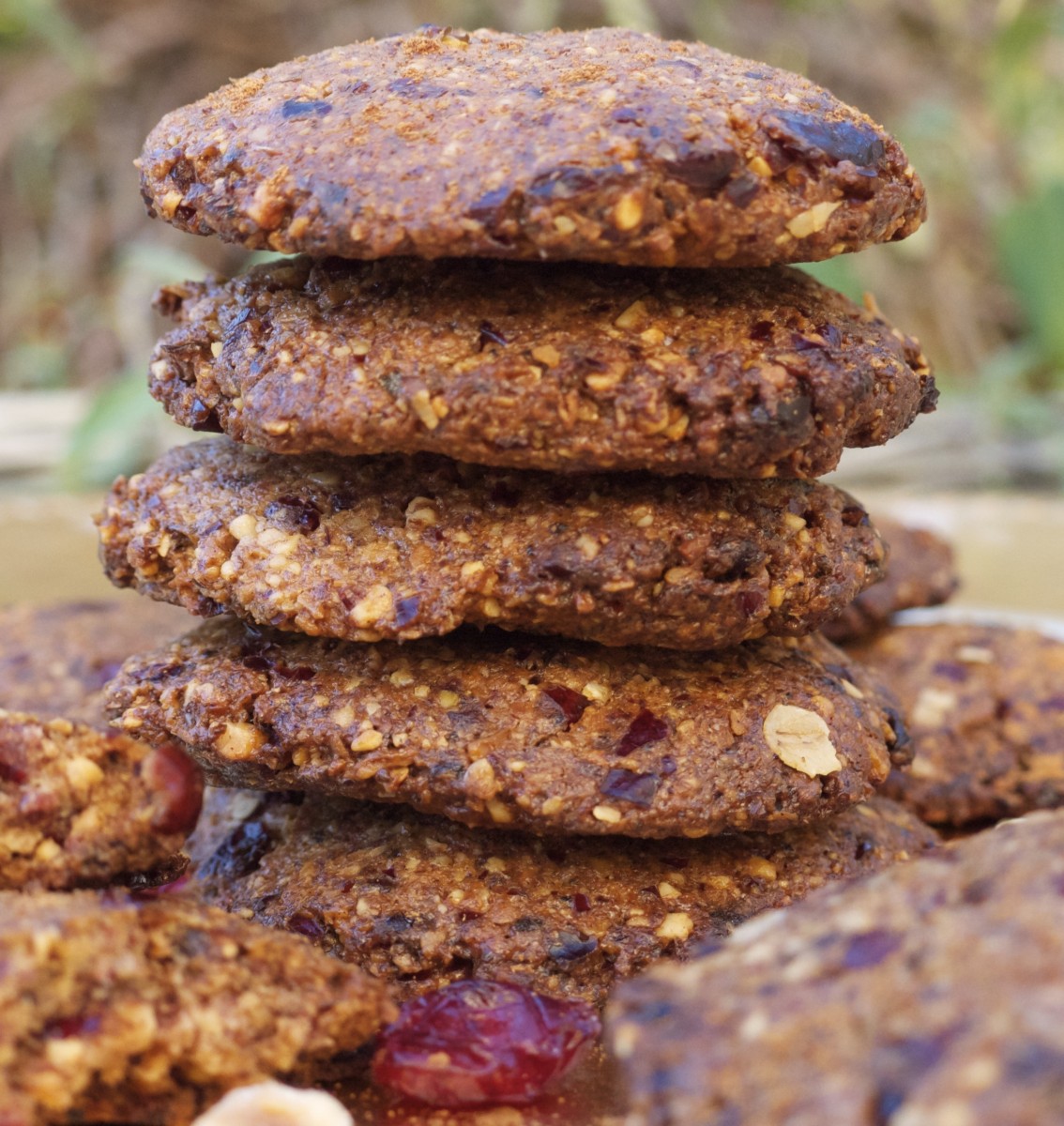 This is an exclusive recipe for Xposé, adapted from the recipe for nutty cinnamon raisin cookies in Eat Yourself Beautiful. I simply replaced the raisins with cranberries, which gives them a tasty pop of sweetness and a lovely colour.
They're so simple to make, with a crisp exterior and chewy interior… a real people pleaser!
I often make these crunchy spiced cookies around Christmas time for family and friends, because they have such a warm, cosy, homely taste and are always a people pleaser. Both delicious and nourishing for skin and hair, it can be difficult to stop at just one!
You can watch the Xpose clip here 🙂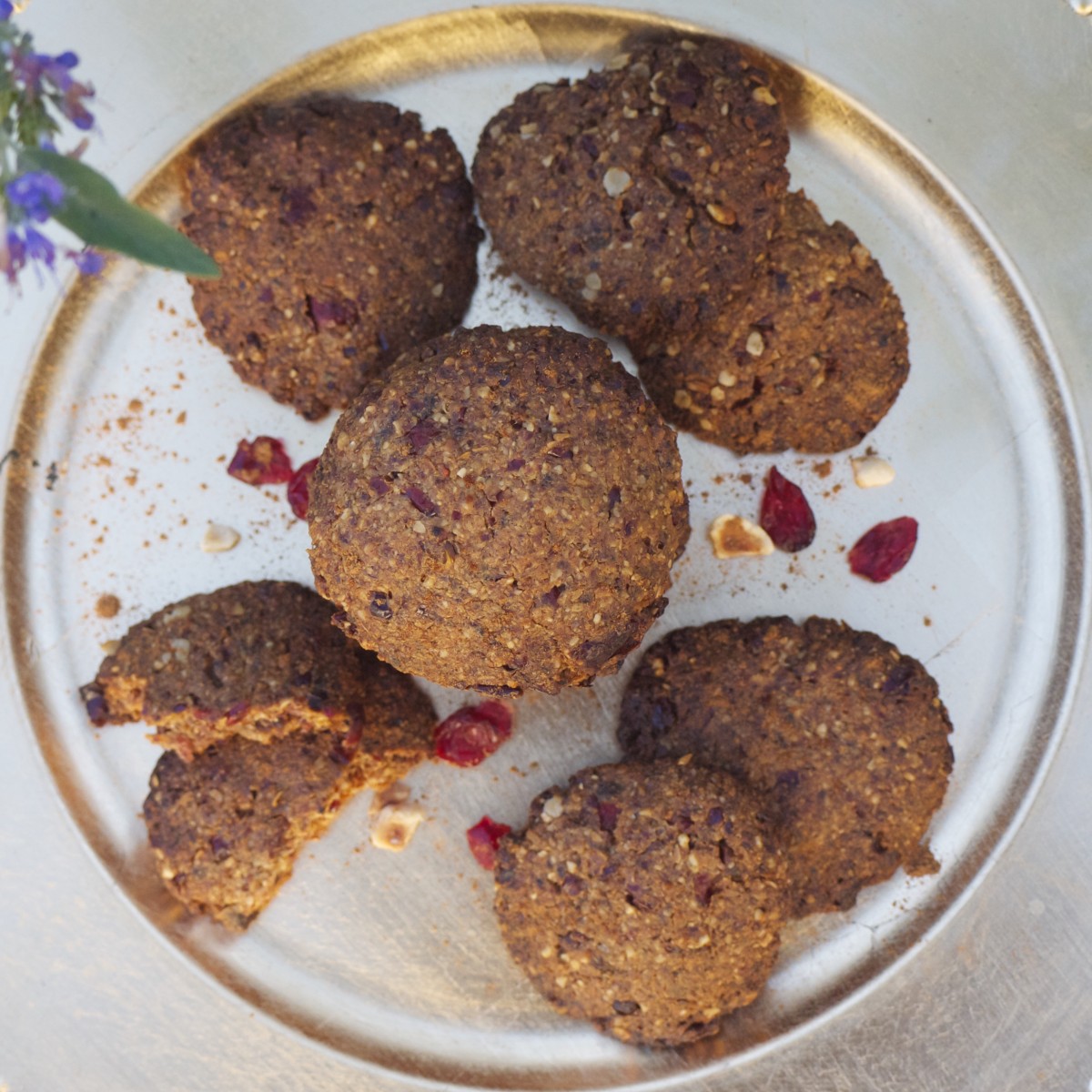 I would love to know if you get a chance to make these Nutty Cinnamon Cranberry Cookies! Simply tag #RosannaDavisonNutrition on Instagram or Twitter or come on over to my Facebook to say hello 🙂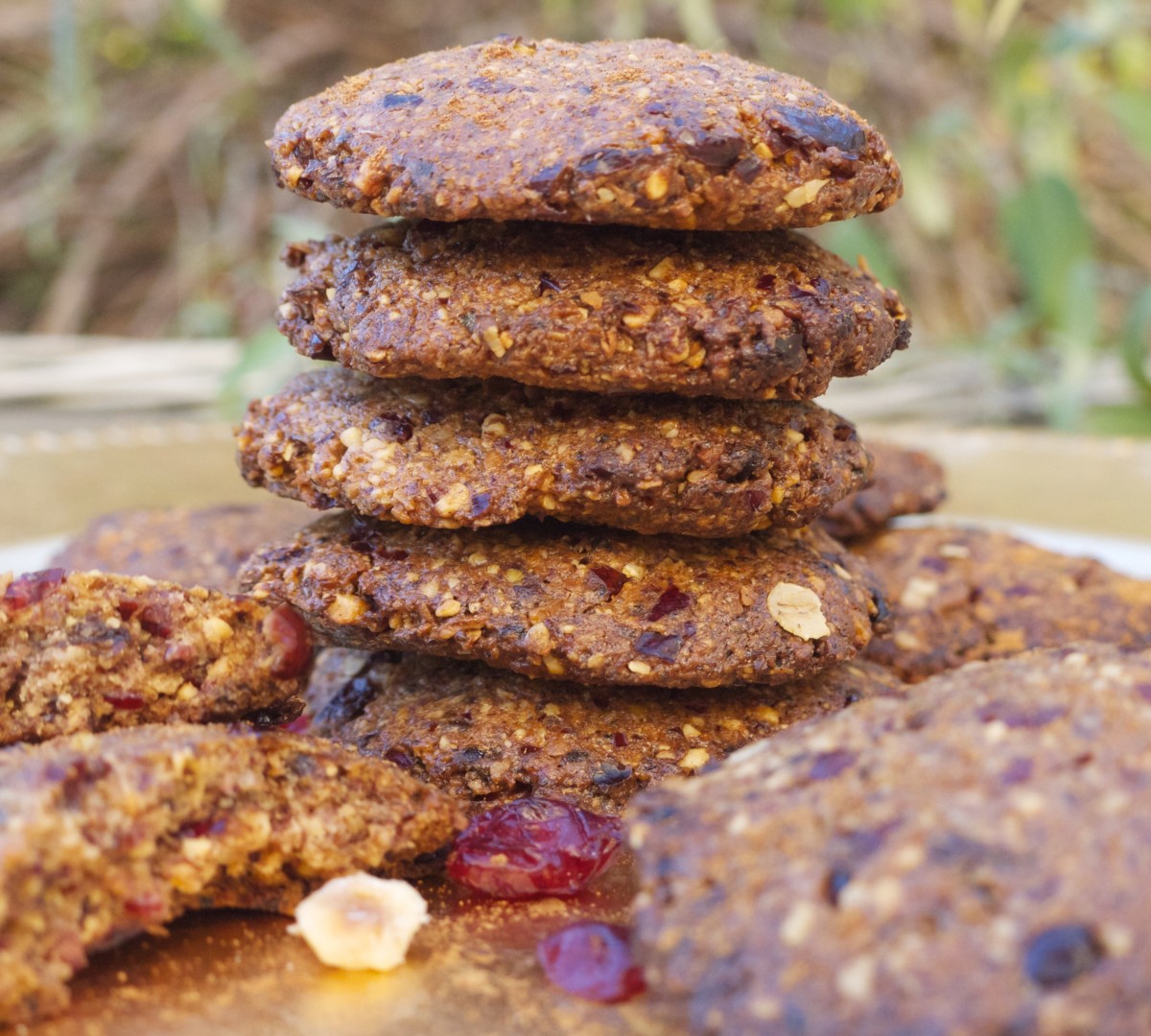 Nutty Cinnamon Cranberry Cookies
2015-11-10 18:10:01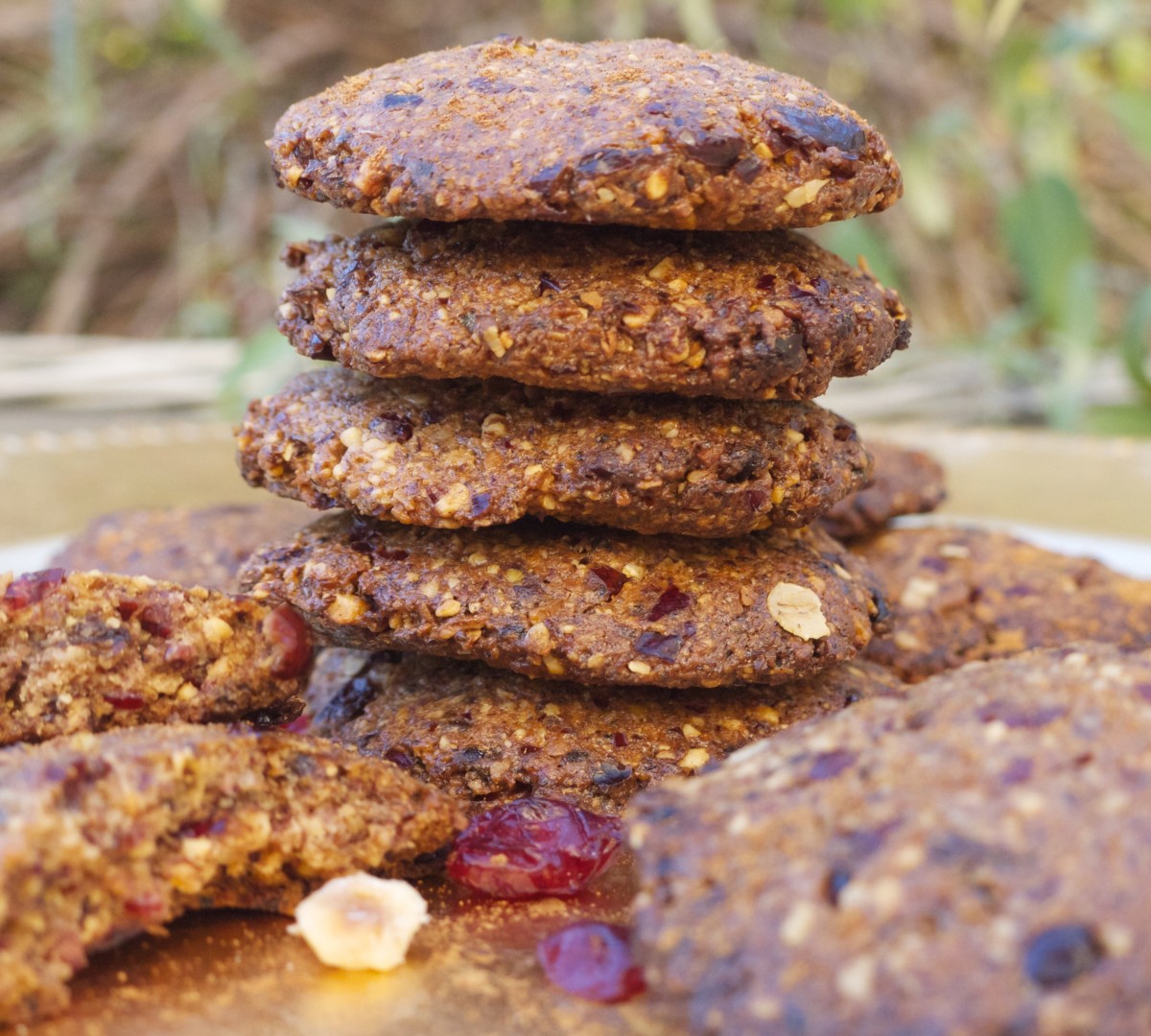 Crispy, chewy, lightly spiced with a pop of sweetness from the cranberries, these festive cookies are simple to make and taste delicious!
Ingredients
61g Hazelnuts, lightly oven-roasted
18g unsweetened desiccated coconut
2 Tbsp ground flaxseed
1 Tbsp organic maple syrup or honey
1 Tbsp melted coconut oil
28g gluten-free rolled oats
91g unsweetened dried cranberries
3 Tbsp dates, pitted and chopped
2 Tsp cinnamon
1 Tsp vanilla extract
Instructions
Preheat oven to 190C
Place all ingredients in a blender or food processor and blend until the mixture is sticky and forms a dough
Lightly oil a tray with coconut oil
Roll individual balls using 2 Tbsp of the cookie mixture and press gently down onto the tray to form a disc shape, or else use a cookie cutter to form the shapes.
Place tray in the oven and bake for 15-20 minutes.
Remove from the oven and let the cookies cool for a few minutes before carefully transferring them to a wire cooling tray.
Notes
Store in a sealed, airtight container.
Rosanna Davison Nutrition https://www.rosannadavisonnutrition.com/