People are often surprised when I tell them that I don't own a juicer – well I didn't until a couple of weeks ago at least! All those colourful drinks recipes I have been putting up are for smoothies rather than juices, and there tends to be a bit of confusion about which is which.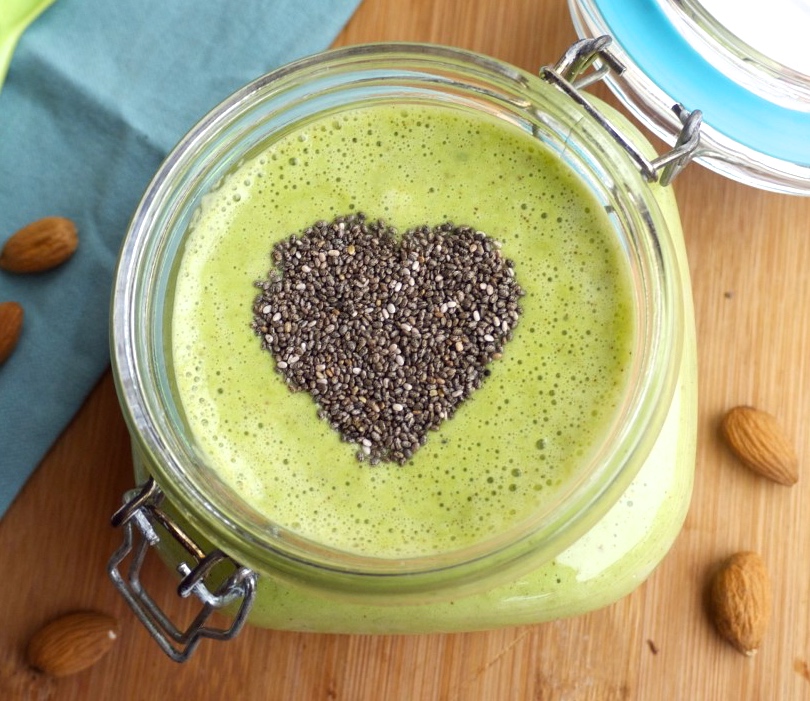 A few years ago, my parents gave me a Vitamix blender as a gift, and I use it almost everyday for making smoothies, dips, dressings and soups. It literally blends everything together, which preserves all of the fibre in the food.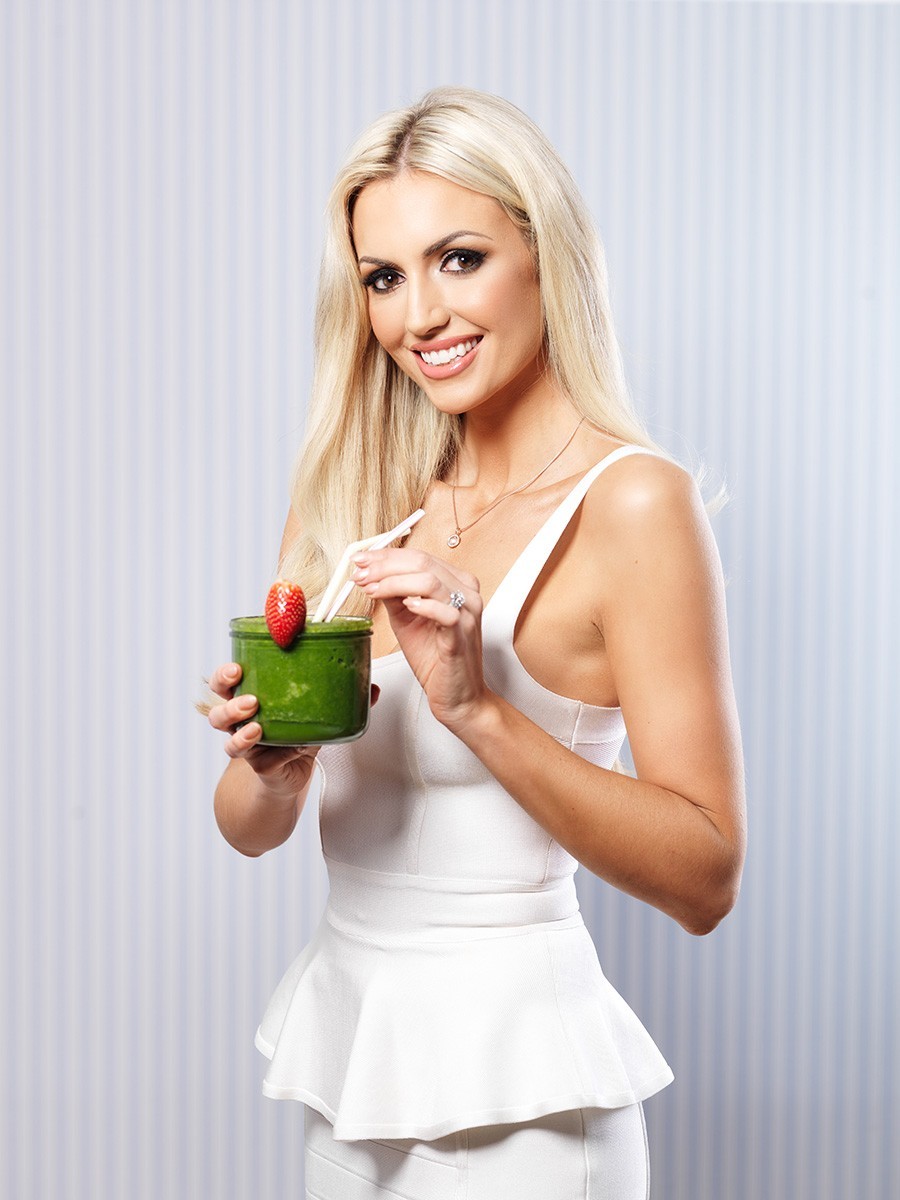 I write a lot about how much I love my daily Green Goddess Smoothie, and it's a key part of my health regime. I use my blender to make this smoothie because it's based on both fruit and vegetables. All of the fibre of the fruit remains in the drink, which slows down the rate that it gets absorbed into your bloodstream.
When fruit is juiced, however, the fibre is removed and just the juice remains. This is not how nature intended fruit to be eaten, and such a concentrated amount of fructose can cause your blood sugar levels to sharply rise, which also causes your pancreas to release insulin.
Insulin is your fat storing hormone, and when it's constantly circulating your system, it can prevent your body from burning fat stores efficiently, no matter how much you exercise (although regular exercise does help to improve insulin sensitivity) So fruit juice can be a disaster for weight loss efforts!
In the long term, having constantly raised insulin may also lead to insulin resistance and type 2 diabetes.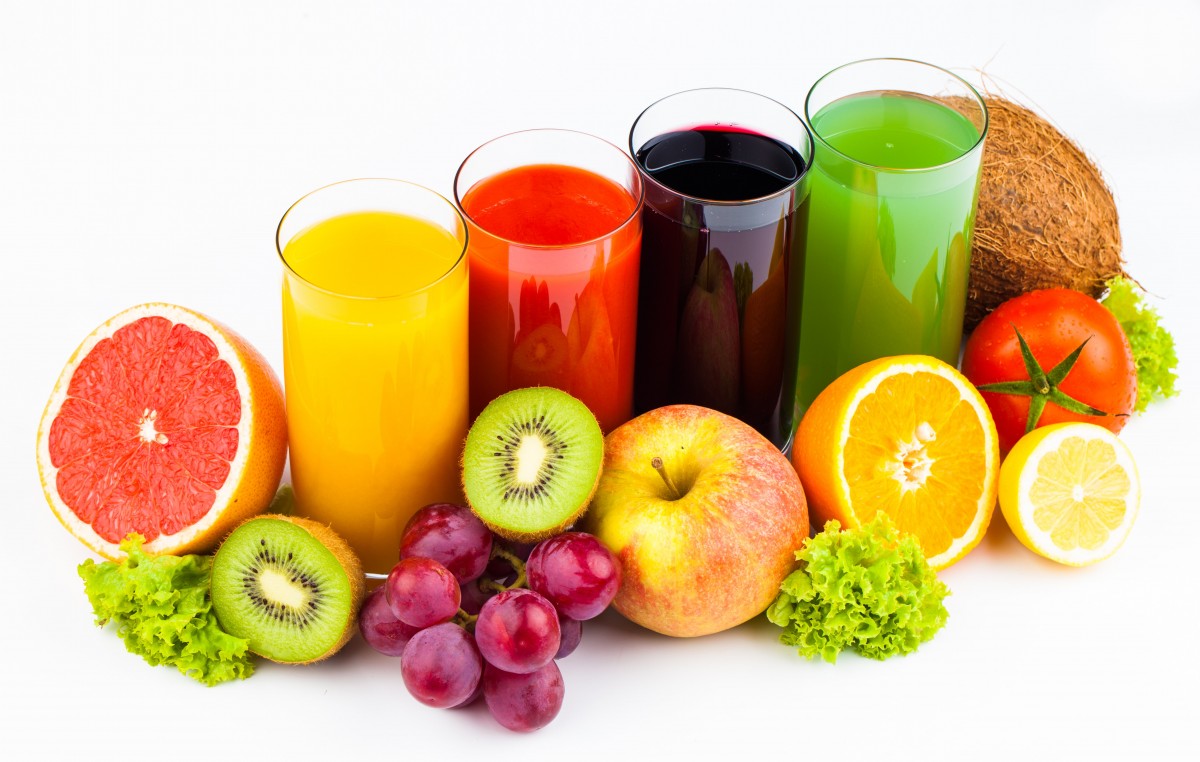 I never drink pure fruit juice for this reason.
Juicing has really taken off in the past few years, and while it's wonderful to see so many more people becoming passionate about their health, there are a few points that we need to be aware of when choosing our juices as they're not created equal.
Green Juice
Green veggie juice is my top choice, as it's jam-packed with chlorophyll for cleansed blood and glowing skin, oxygen to regenerate your blood and cells, living enzymes, vitamin, minerals and antioxidants. It restores your body, removes waste products and alkalises the blood.
I recently decided to get a juicer to be able to include lots of fresh green juice in my diet, and made a trip into Arnott's Department Store, where I spent some time looking for the perfect juicer for me.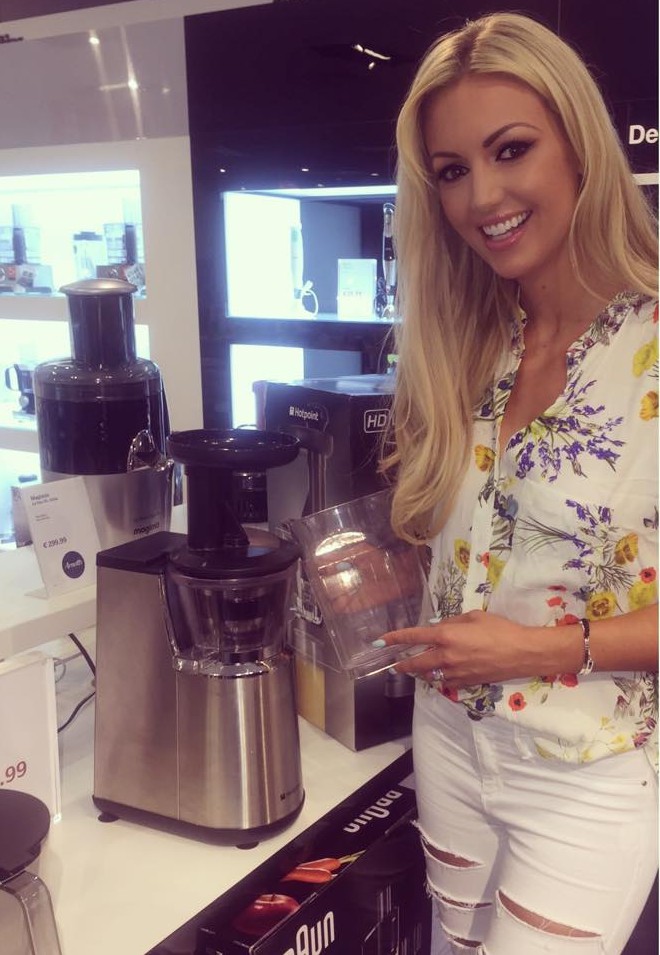 I finally settled on this Hotpoint HD Series Juicer Sj4010 (now €206.99), which is slimline and looks super slick in the kitchen!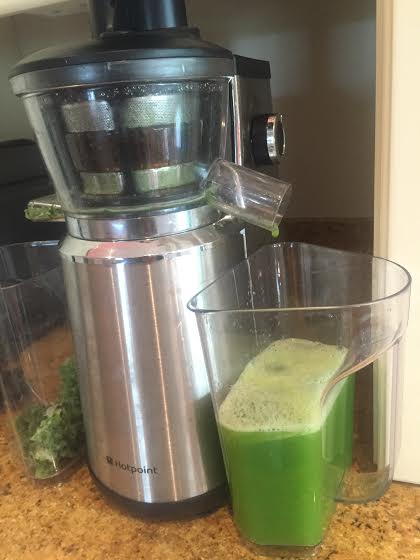 What I really like about this masticating juicer is that it's easy to clean (I pop it in the dishwasher), simple to assemble and disassemble, it doesn't make an awful lot of noise (if my husband is trying to watch a match!) and the very best thing for me is that you get maximum nutritional benefit from the veggies you put in 🙂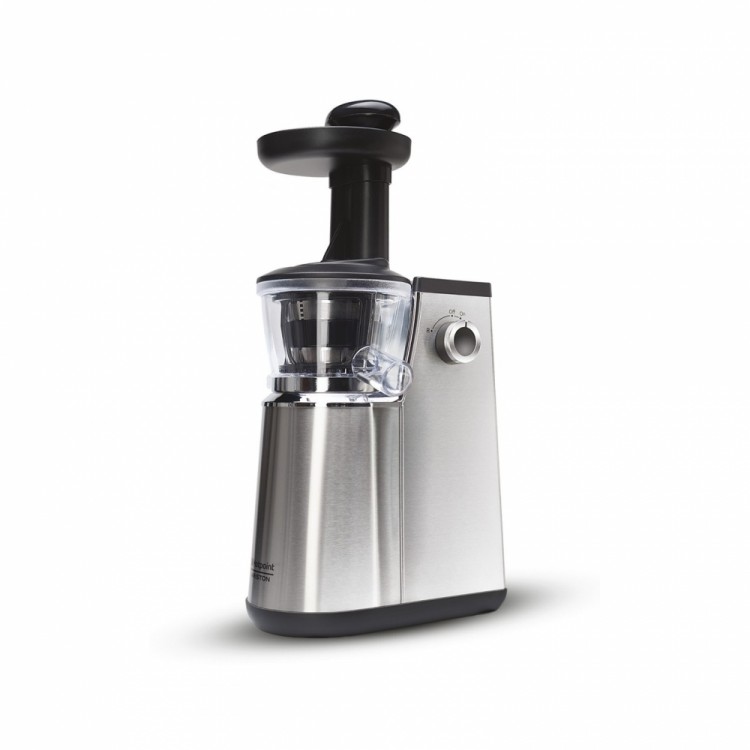 Some of the best veggies to juice include kale, celery, cucumber, beetroot, carrot, parsley, spinach, watercress and wheatgrass. If you want to add some more sweetness or texture, avocado, berries and banana can be puréed and then added into the juice afterwards.
I've been experimenting with recipes for the past couple of weeks, and absolutely love this one with cucumber, lime, mint, ginger and baby spinach.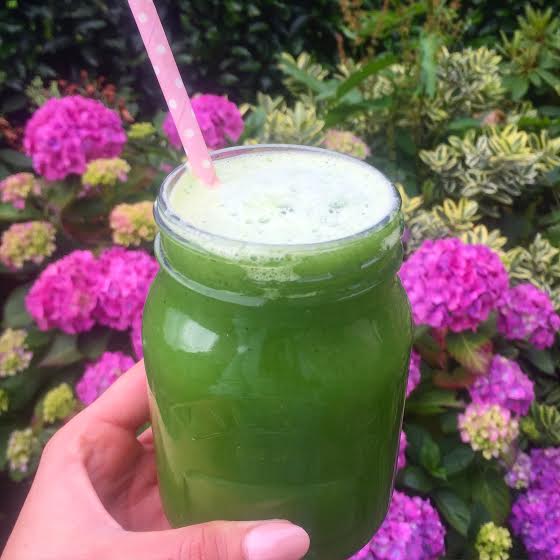 It's really refreshing, easy to drink, and makes you feel so energised. Plus it doesn't taste 'green'!
I've been making a big batch in the afternoons for an energy boost, and feel so good after a glass of it 🙂
My Tips for Buying Juicers:
The two most popular types of Juicers are centrifugal or masticating juicers. Which would be best for you depends on how serious you are about juicing.
Centrifugal juicers work by using toothed blades at the bottom of a rapidly spinning basket which separates juice from the pulp and work best for everyday fruit and vegetables.
Masticating Juicers, like the one I chose, are also known as cold press or slow juicers, and are much more versatile as they process the ingredients through slow rotating gears, then press the juice out through a perforated screen. They really squeeze all the goodness out of the vegetables and can handle much denser ingredients, such as wheatgrass, kale and spinach.
Masticating juicers are very economical as they produce very small amounts of dry pulp, which ensures you get the best possible value from your produce. Their strong triturating and squeezing power extracts more minerals from your produce, which gives you a better quality juice. They have automatic pulp ejection, and the pulp can even be returned to the chute to extract more juice.
They produce twice as much juice as centrifugal juicers. If you juice even 4 times per week (especially if it's for 2 or 3 people) the price difference between the masticating and centrifugal juicer will easily be paid in a year just from the savings on produce.
A really important point to look out for when buying a juicer is that the two gears that grind the fruit and vegetables slowly. The twin gears revolve very slowly while grinding, so no heat is produced which means you get a superior quality juice.
Masticating juicers can juice wheatgrass, fruits, leafy green vegetables and herbs which most juicers bought in the high street stores won't juice. They are outstanding for juicing kale, parsley, chard, lettuce, turnip greens and spinach; the gears suck the leafy greens in and grind them up. The advantage of this is your machine does not clog up.
One of the big advantages of this machine is its ability to reconstruct the water molecules in the juice. It does this by magnetically extracting minerals from fruits and vegetables through magnetic technology, which reduces oxidation of the juice. For a good quality juice, you want a juicer that oxidizes the juice minimally as its being made.

Minty Lime Green Machine

2015-08-06 16:13:48

Serves 2

A refreshing and alkalising minty green juice with ginger and lime.

Ingredients

2 cucumbers, rinsed and cut into medium-size pieces. I leave the skin on and buy organic cucumbers when possible.
A handful of fresh mint leaves
2 tsp fresh root ginger
2 handfuls of baby spinach leaves
1 lime, peeled and halved (use 2 limes for 2 servings if you like it really tangy!)

Instructions

Prepare the ingredients and process them through the juicer, as instructed.
Serve chilled in a tall glass or jar with a couple of ice cubes.

Notes

The juice is best drank as soon as possible after pressing, but can be frozen for up to three months.

Rosanna Davison Nutrition https://www.rosannadavisonnutrition.com/