What do you associate with chocolate? Rich, sweet decadence and a guilty pleasure, the ultimate stress reliever after a hard day's work or one of life's absolute necessities? You may even keep a few sneaky bars stored away for when a couple of squares is the only solution to every problems.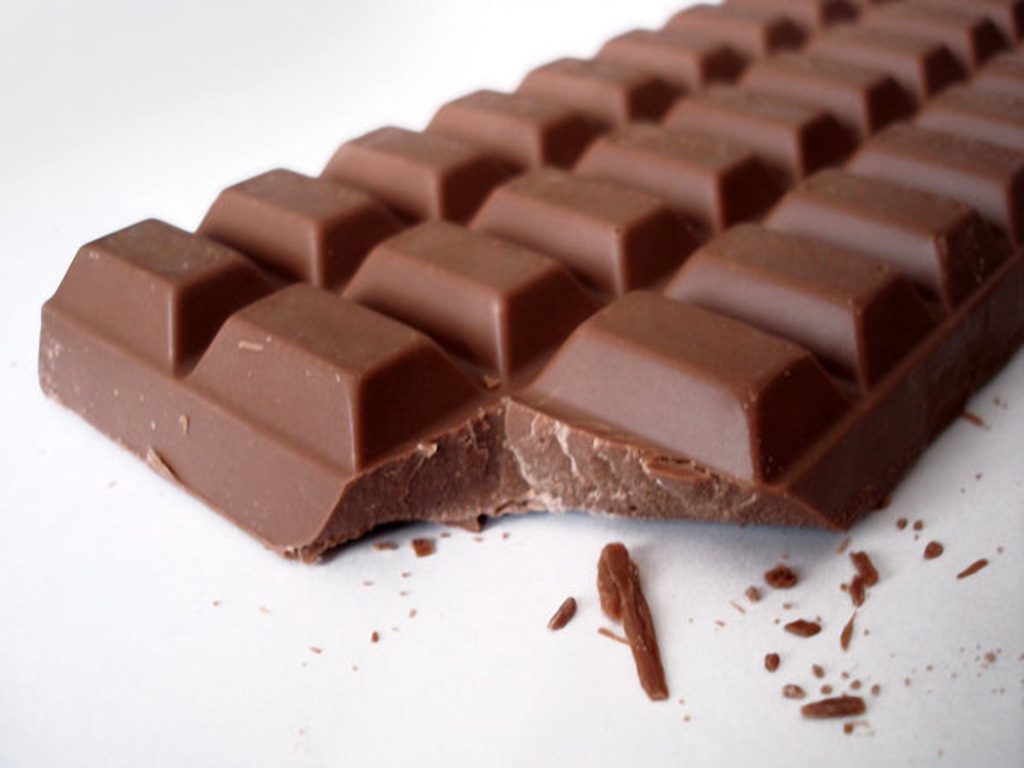 If you find that you crave chocolate regularly, it may be your body's way of telling you that you're lacking an essential mineral. Your body doesn't need a bar of chocolate, but it's telling you that it desperately needs something that eating chocolate can provide or relieve. This is often a sign that your body is lacking magnesium, which is nature's sedating hormone and essential for easing stress and anxiety, relaxing muscles, enabling energy production, building healthy bones, and for proper heart function. It's also a key detoxification mineral and cacao happens to be one of the best sources of magnesium found in nature.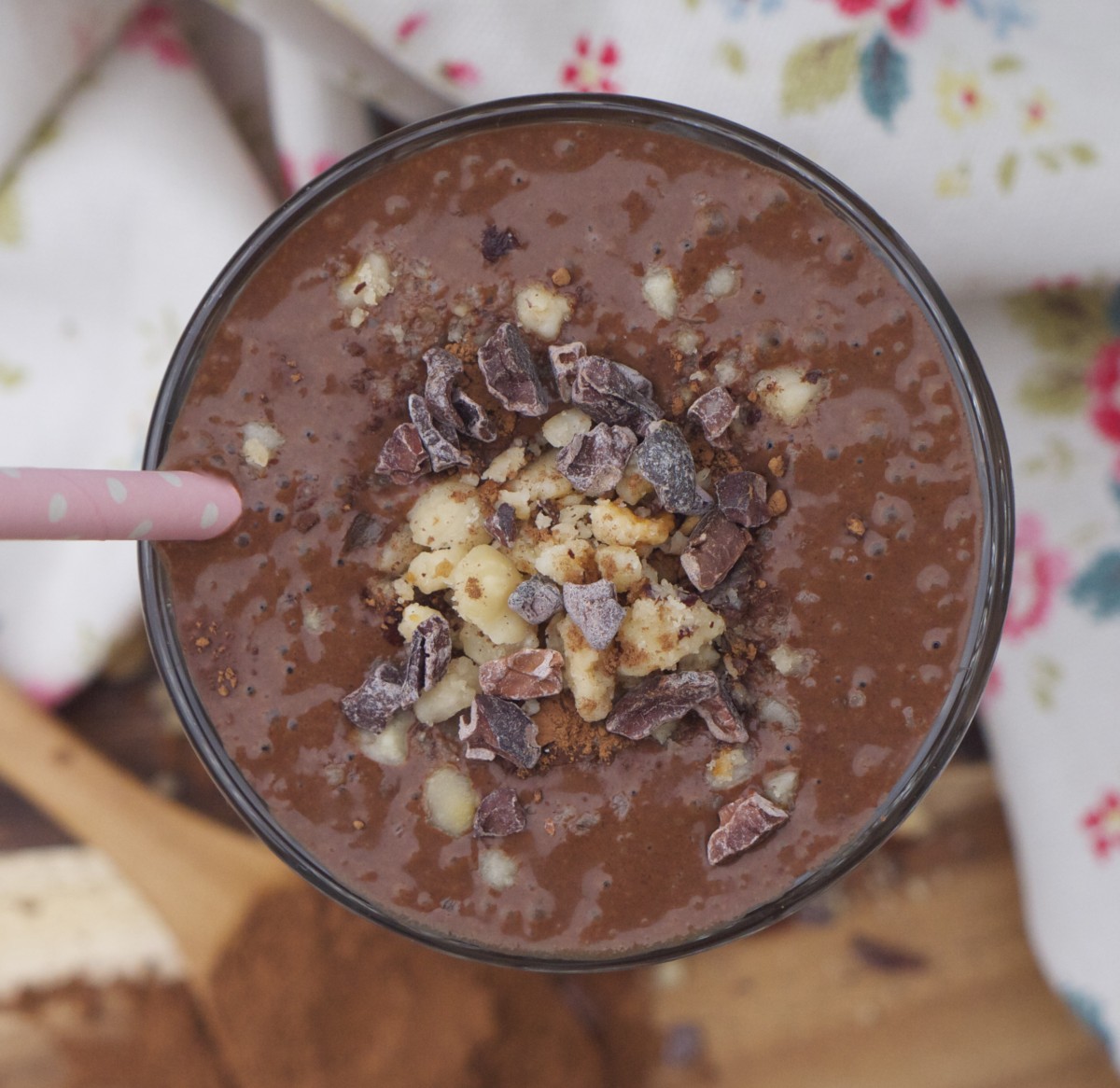 Indeed, millions of women around the world crave a chocolate fix at that certain hormonal time of the month, and it may also relate to a slight magnesium deficiency. So no better reason to give into your chocolate cravings, as chocolate can be extremely helpful in easing symptoms. But instead of reaching for a bar of shop-bought chocolate, try eating one of my healthier chocolate treats, such as this smoothie.
I use rather a lot of chocolate in my recipes, in the form of organic raw cacao powder. But what most don't realise is that chocolate, in its raw unprocessed form, is one of the most powerful foods for good health and vitality in existence.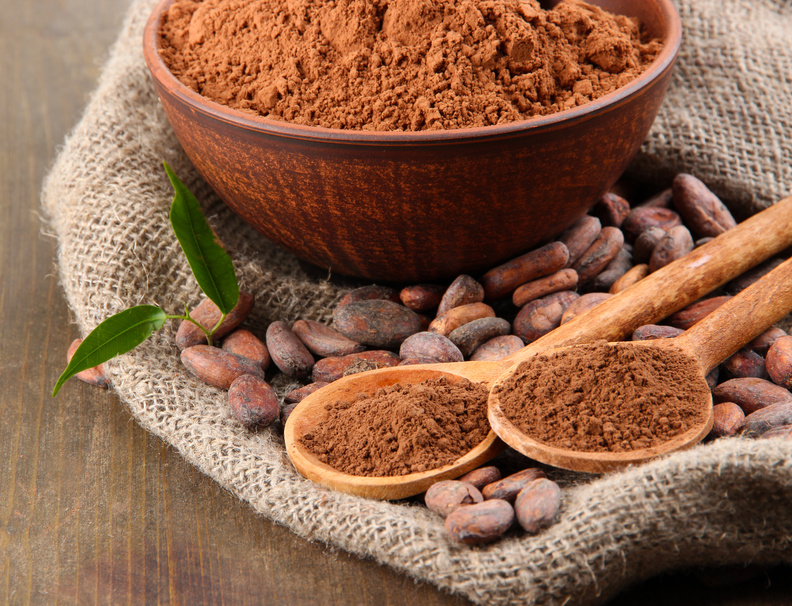 This ancient superfood is packed full of essential minerals and tastes amazing. Even better, some claim it to be a potent aphrodisiac. Amongst its many anti-ageing elements, raw cacao is brimming with antioxidant flavonoids to reduce free radicals in the body and protect your cells from everyday wear and tear.
It also boasts impressive levels of B vitamins for energy production, fibre for efficient digestion and elimination, calcium for healthy bones, teeth and muscle function, zinc to support your immune system, iron to help prevent fatigue, copper to maintain your hair colour, and sulphur for detoxification and healthy skin, hair and nails.
Great news for any chocoholic!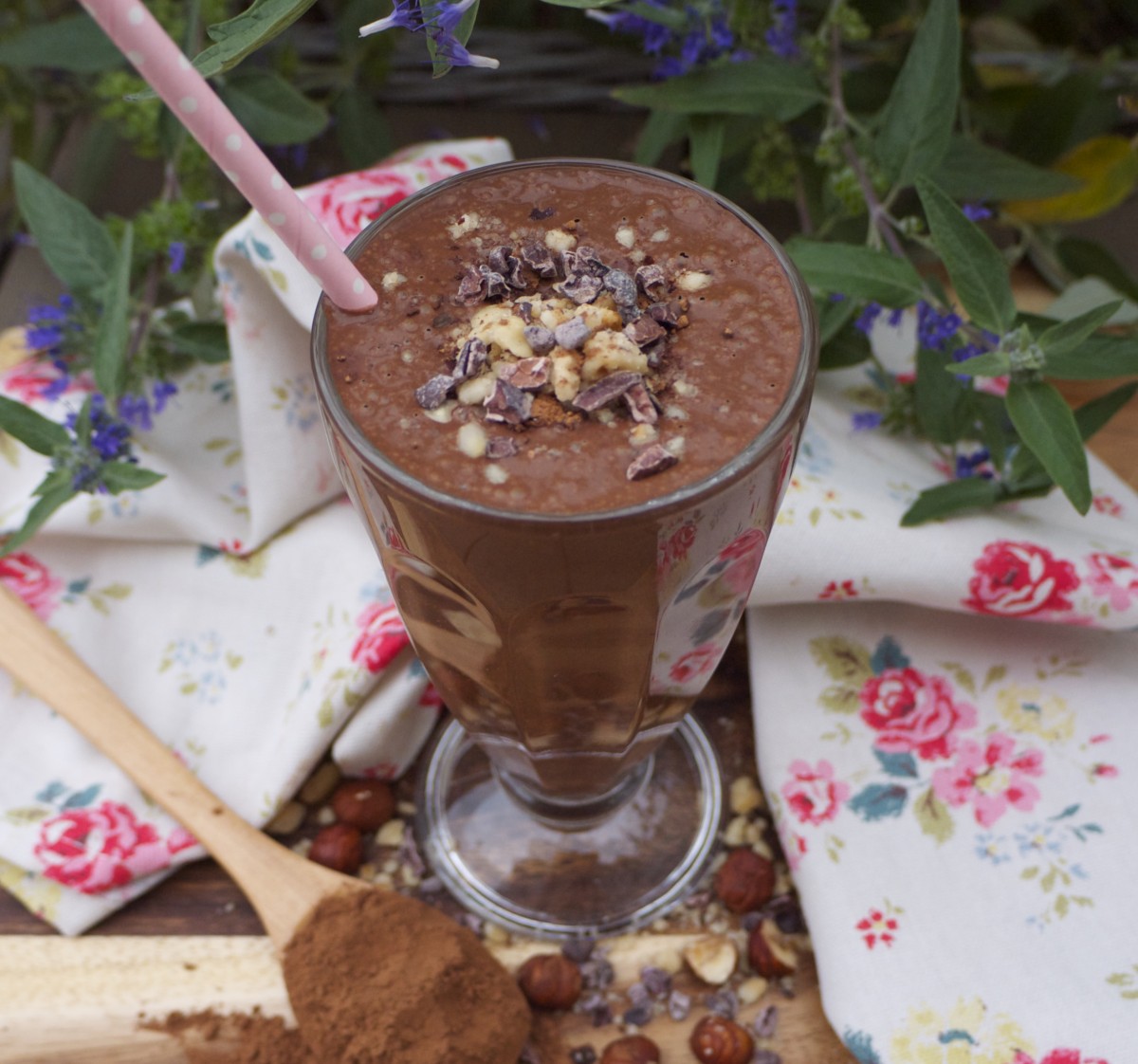 If I have a chocolate craving, I often whizz up a healthy cacao-based smoothie that tastes really indulgent. This is a favourite recipe of mine, and ideal for active people as a post-workout recovery drink, because it's packed with protein, antioxidants and healthy fat.
To really boost the amino acid content, I popped in a scoop of Sunwarrior chocolate raw vegan protein powder. I love this for helping muscles to repair after a workout. It's so much more unprocessed than many other options out there, digests easily and tastes really good.
Using chunks of frozen banana thickens it up and add natural sweetness, and eating a banana each day for its potassium content is a sensible way to help maintain healthy blood pressure.
To give it that delicious Ferrero Rocher flavour, I used a spoonful of crunchy hazelnut butter and topped it with crushed toasted hazelnuts.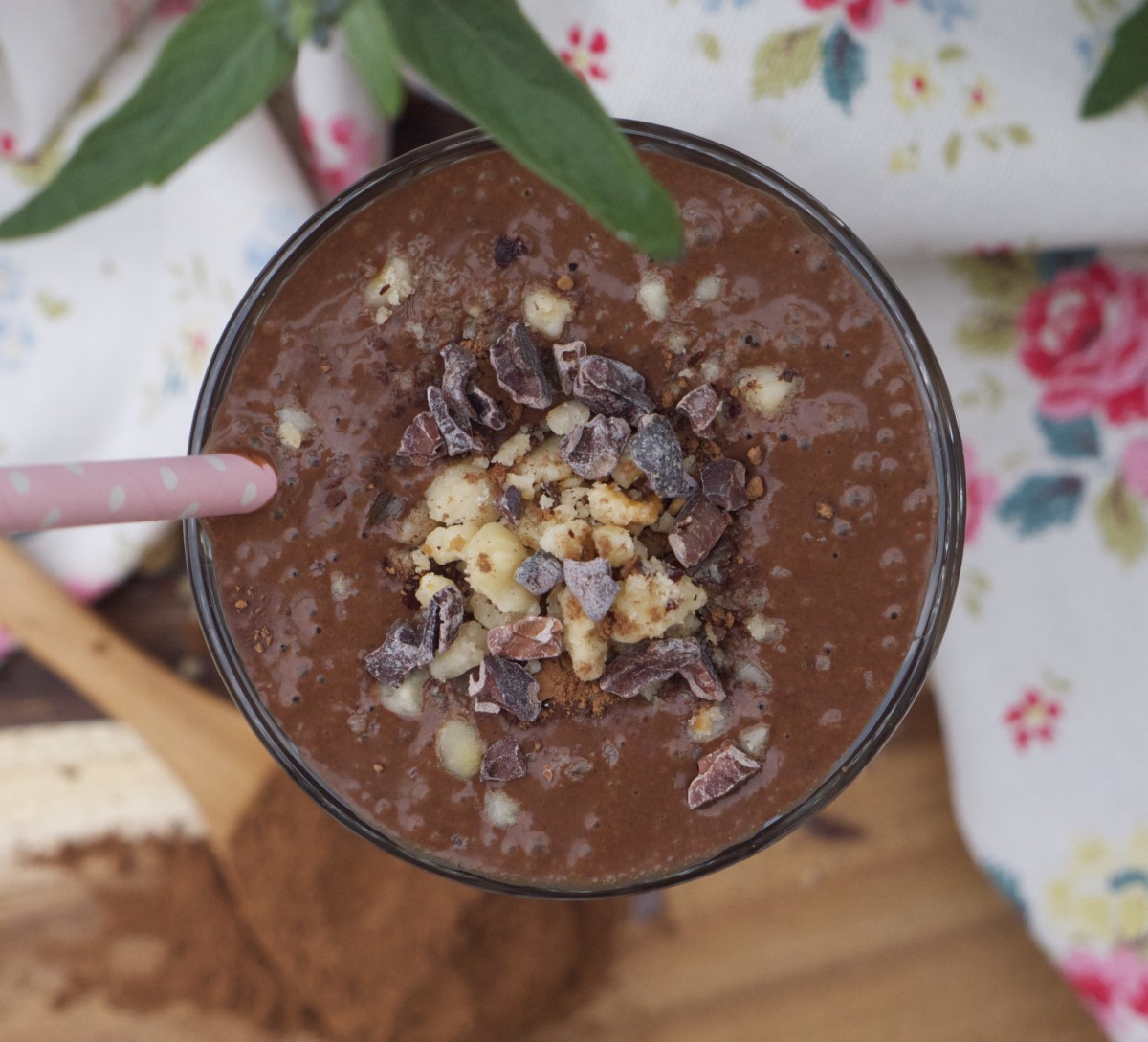 I would love to know if you get a chance to make this recipe for Ferrero Rocher Chocolate Protein Thickshake! Simply tag #RosannaDavisonNutrition on Instagram or Twitter or come on over to my Facebook to say hello 🙂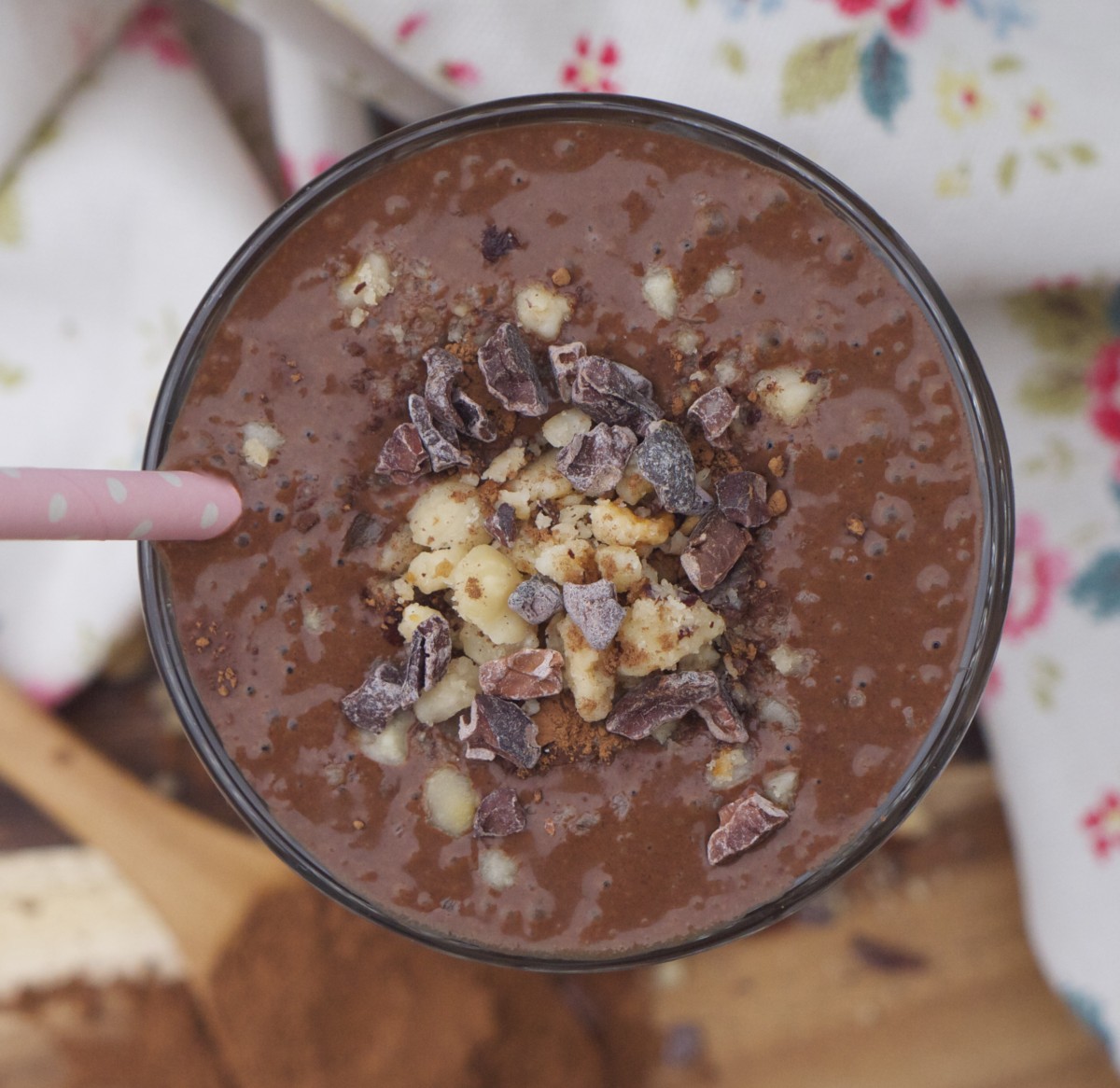 Ferrero Rocher Chocolate Protein Thickshake
2015-10-27 08:12:02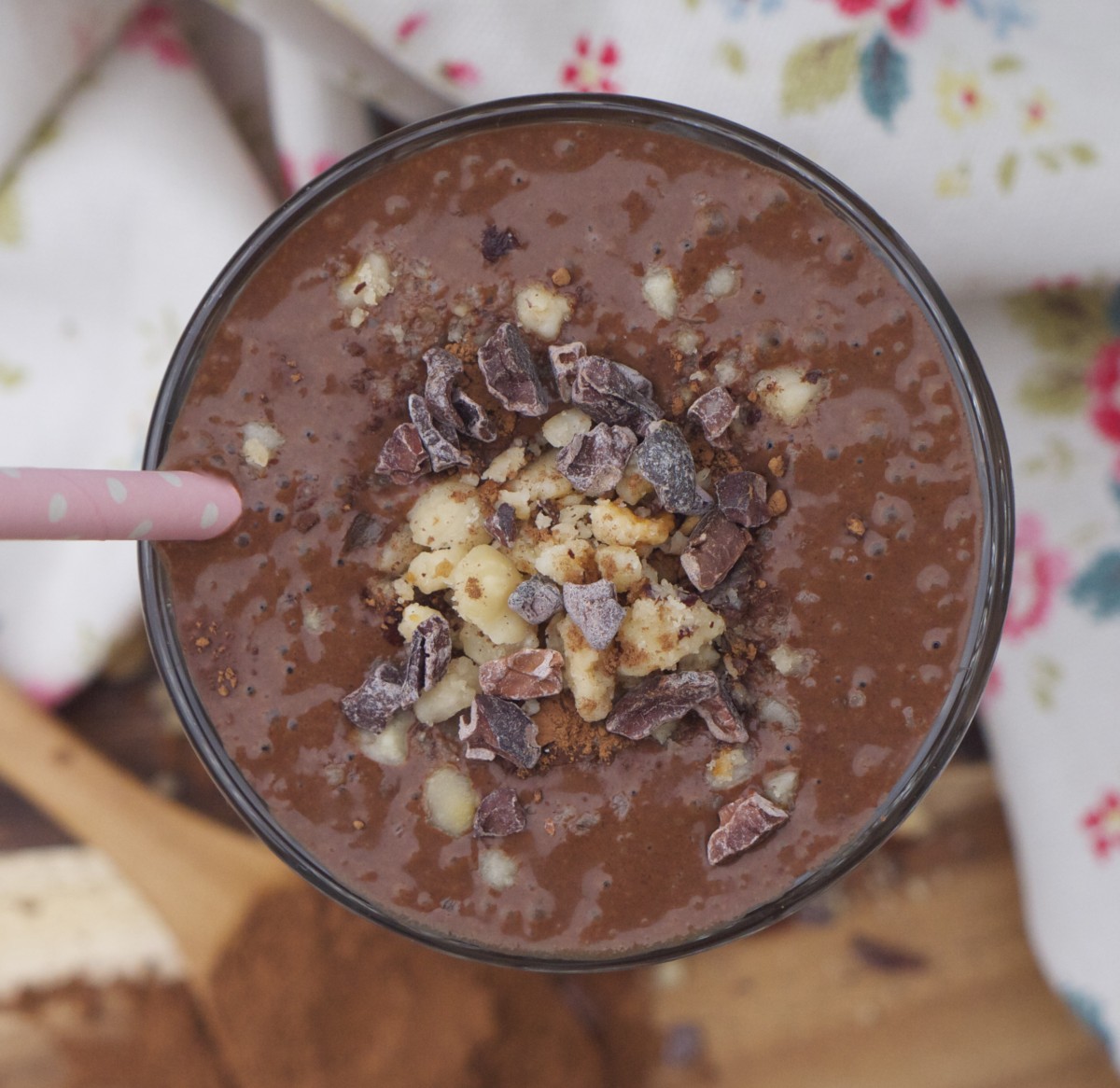 Serves 1
As the name suggests, this is a thick, creamy and rich smoothie, made with nutrient-rich ingredients and free from refined sugar and dairy. So healthy you can even have it for breakfast!
Ingredients
250ml (1 cup) unsweetened almond milk
1 banana, peeled, cut into chunks and frozen for two hours
1 heaped scoop of Sunwarrior chocolate protein powder
2 tbsp raw cacao powder
1 tsp raw, unsalted crunchy hazelnut butter
crushed toasted hazelnuts and raw cacao nibs, to serve
4-5 drops liquid Stevia, to sweeten (optional)
Instructions
Place all ingredients in a blender, beginning with the liquid, and blend until smooth and creamy.
Serve chilled, topped with crushed hazelnuts and raw cacao nibs (optional).
Notes
Any leftovers can be stored in an airtight container in the fridge for 2-3 days.
Rosanna Davison Nutrition https://www.rosannadavisonnutrition.com/