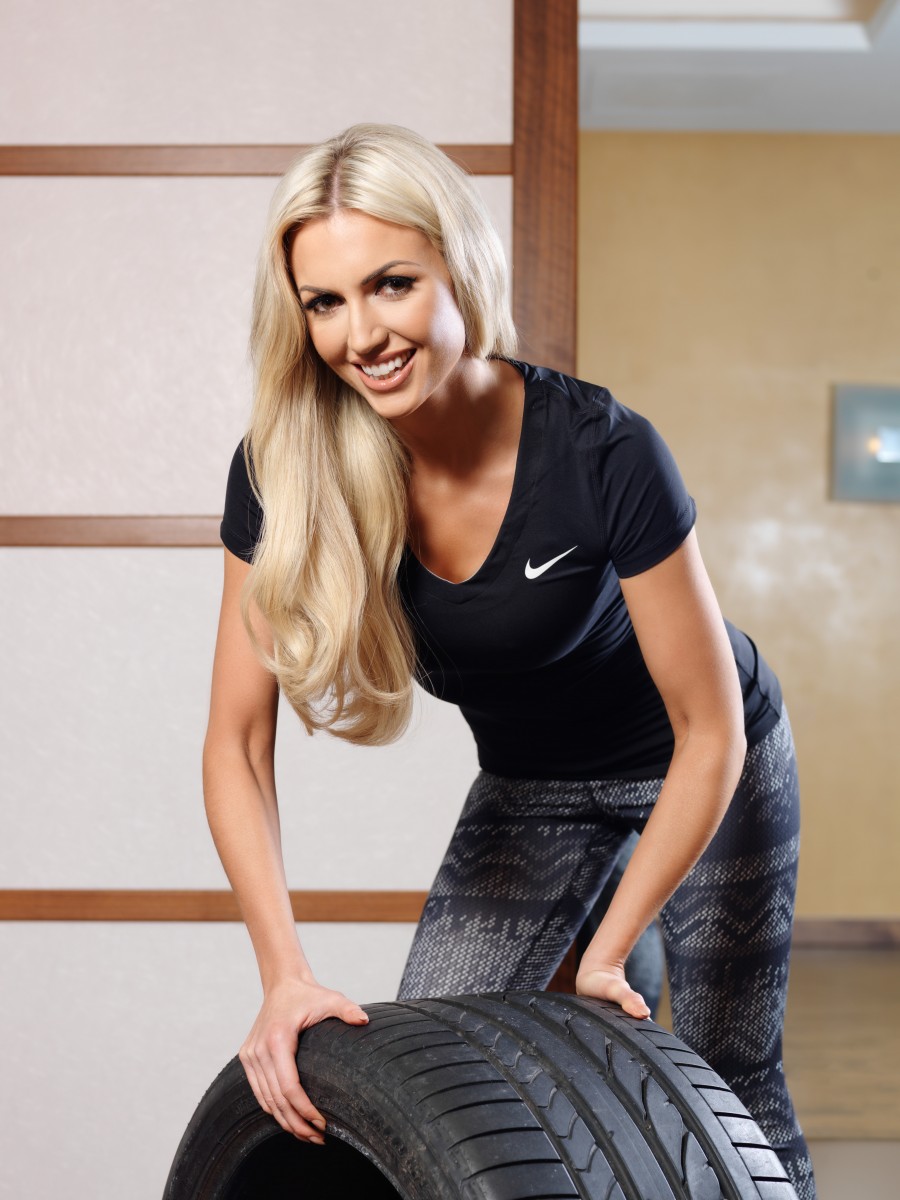 Hi guys!
So May is officially here, summer is coming and that means… beach season! There's nothing like the idea of peeling on our swimwear for some fitness motivation.
While it's a good idea to stay active all year 'round, most of us tend to step it up a gear when holiday time is looming. Yep, I'm guilty of that too!
So with that in mind, I wanted to introduce a weekly fitness and motivation section to the site. Step forward #FitnessFriday! I chose Fridays, because it gives everyone a chance to try out different fitness classes, moves or just simply get outdoors and get active throughout the week. This will hopefully keep us on track and ensure that we feel well-exercised and super virtuous once the weekend arrives 😉
It's designed to keep me motivated as much as you lot, and creating a little community should help everybody to stay focused on their fitness goals, whatever they may be.
For me, it's all about the message that fit is the new thin, strong is the new skinny, and staying active and fit is one of the best things we can do for our physical, mental and emotional health, as well as improving our sleep, strengthening our immune system and protecting us from disease. Nourishing our body and feeding it each day with the best food we possibly can is also essential to looking and feeling our very best.
I have explained about my own fitness routine in the fitness section of this site, but I'm always happy to hear new ideas and different ways of doing things.
So get tagging your photos, fitness food, tips, workouts and even your favourite sportswear on Instagram, Twitter or Facebook using #FitnessFriday, and let's get active together!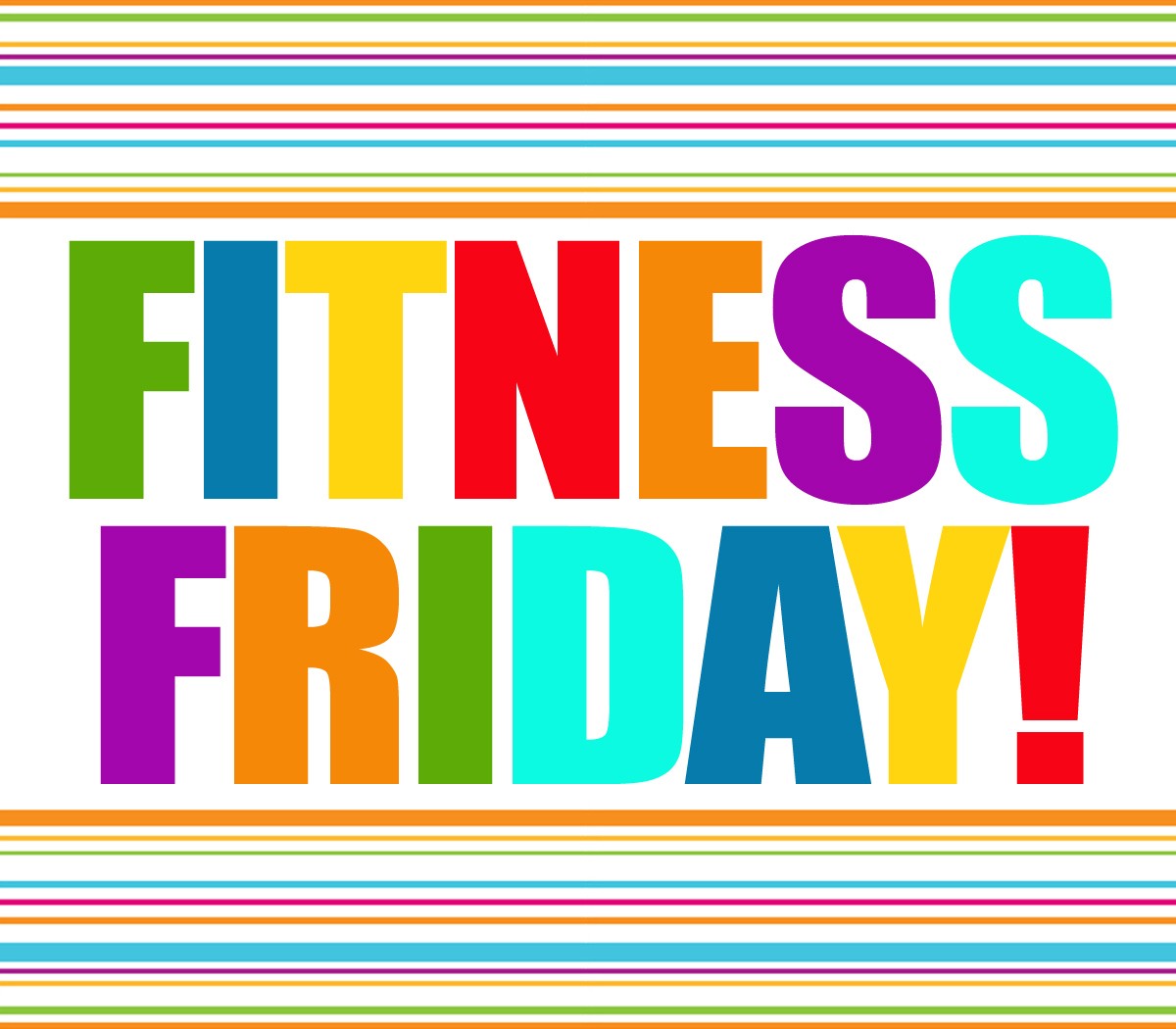 I'm a huge fitness and sports enthusiast, but I'm not a qualified expert in fitness. So I've enlisted the help of my own amazing trainer at Bodybyrne gym, Amanda Kelly. She will be sharing her top fitness tips and suggesting a 'move of the week' to try out in the gym, park or at home.
But I want to make sure that each exercise is suitable for all fitness levels, and can be done with little or no equipment, when possible. All you need is yourself, plenty of enthusiasm… and a pair of runners 😉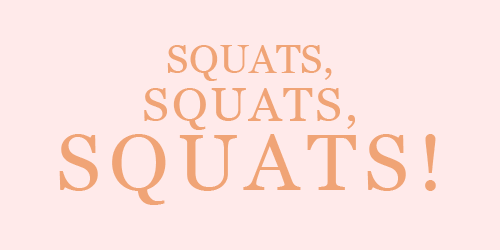 For my first #FitnessFriday, I wanted to focus on squats.
From Jennifer Lopez to the entire Kardashian clan, having a peachy bottom has never been so on trend. And while the naturalness of some of their backsides is debatable… there's no denying that a curvy bottom is a celebration of femininity and a healthy body. But far more than that, squats are one of the most important exercises for developing strength and fitness, and should really be a part of everybody's weekly fitness routine. Plus they're suitable for beginners as they require no equipment.
Squatting isn't just a leg exercise… it also strengthens our core and encourages good posture. Done properly, squatting boosts the growth of our muscles too. This helps to burn calories long after we finish our workout, and muscle at rest burns far more calories than fat at rest. So improving our muscle to fat ratio also amps up our metabolism. That's great news!
Squatting is also one of the very best functional exercises out there. This means that they improve our strength, mobility and ability to perform normal everyday tasks, like lifting and carrying heavy objects.
Today was legs day in the gym for me, and Amanda certainly made sure I did my squats! We did various types of squats, lunges and deadlifts, including the squat below using a 12kg weight. I'll most definitely feel it tomorrow!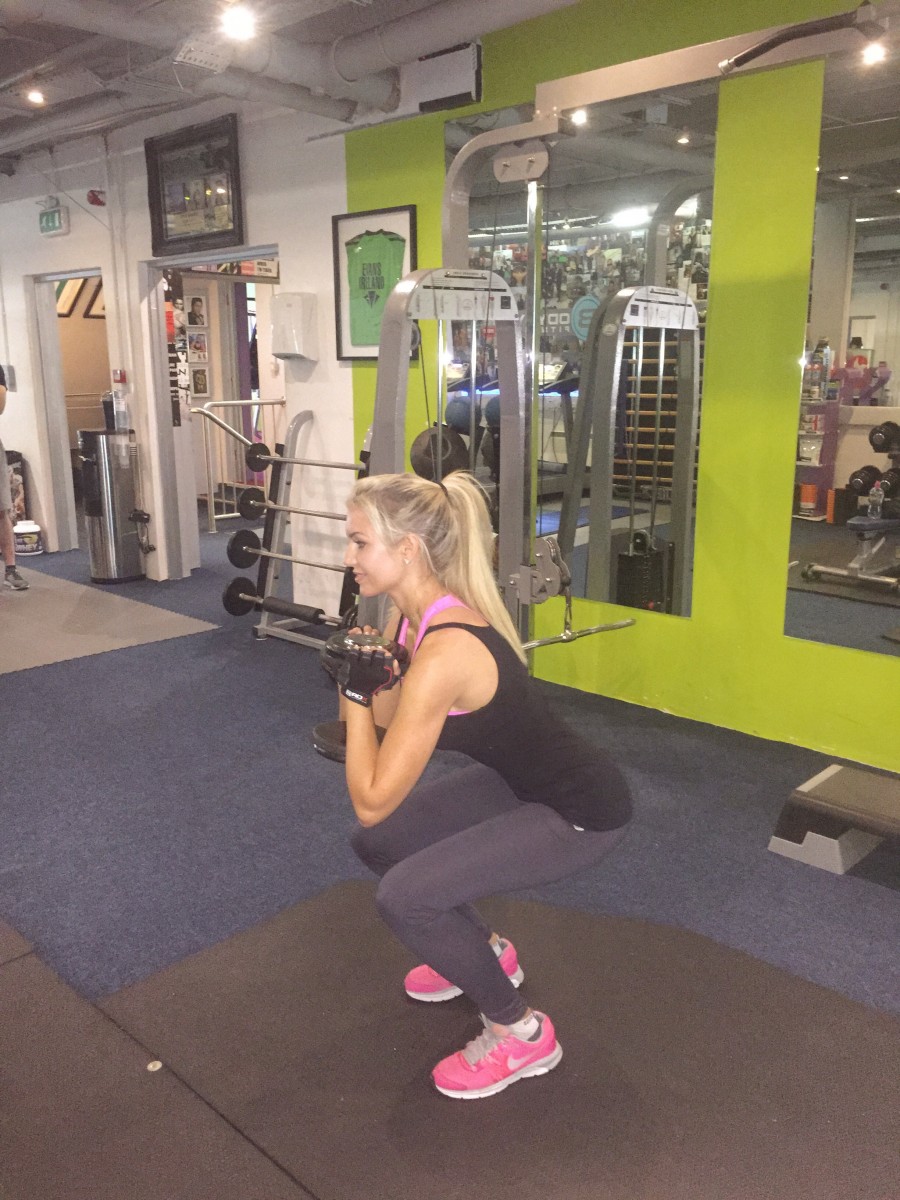 How To Squat
Are you a beginner and wondering how exactly to squat? Here's how:
Ensure you warm up first.
Stand with your feet just over shoulder width apart.
Keep your shoulders down and your back in a neutral position, keeping your knees over your feet. To protect your knees, make sure you press your weight down through your heels. This also ensures that your glutes do most of the work.
Slowly bend your knees, hips and ankles, lowering until you reach a 90-degree angle.
Return to the starting position.
Don't forget to breathe! Breathe in as you lower, breathe out as you return to starting position.
Amanda advises to do this for 12-15 reps and 3-4 rounds, about 2-3 times a week. It's normal for it to feel sore for a day or two afterwards!
Gradually begin to add weights. I find it easiest to hold a weight at chest height between my hands, as in the picture.
Don't forget to tag me in your fitness and food pics! Happy squatting 😉
Please Note: If you're over 35 or have a sedentary lifestyle, then I advise you to speak to your GP before embarking on a new exercise regime.