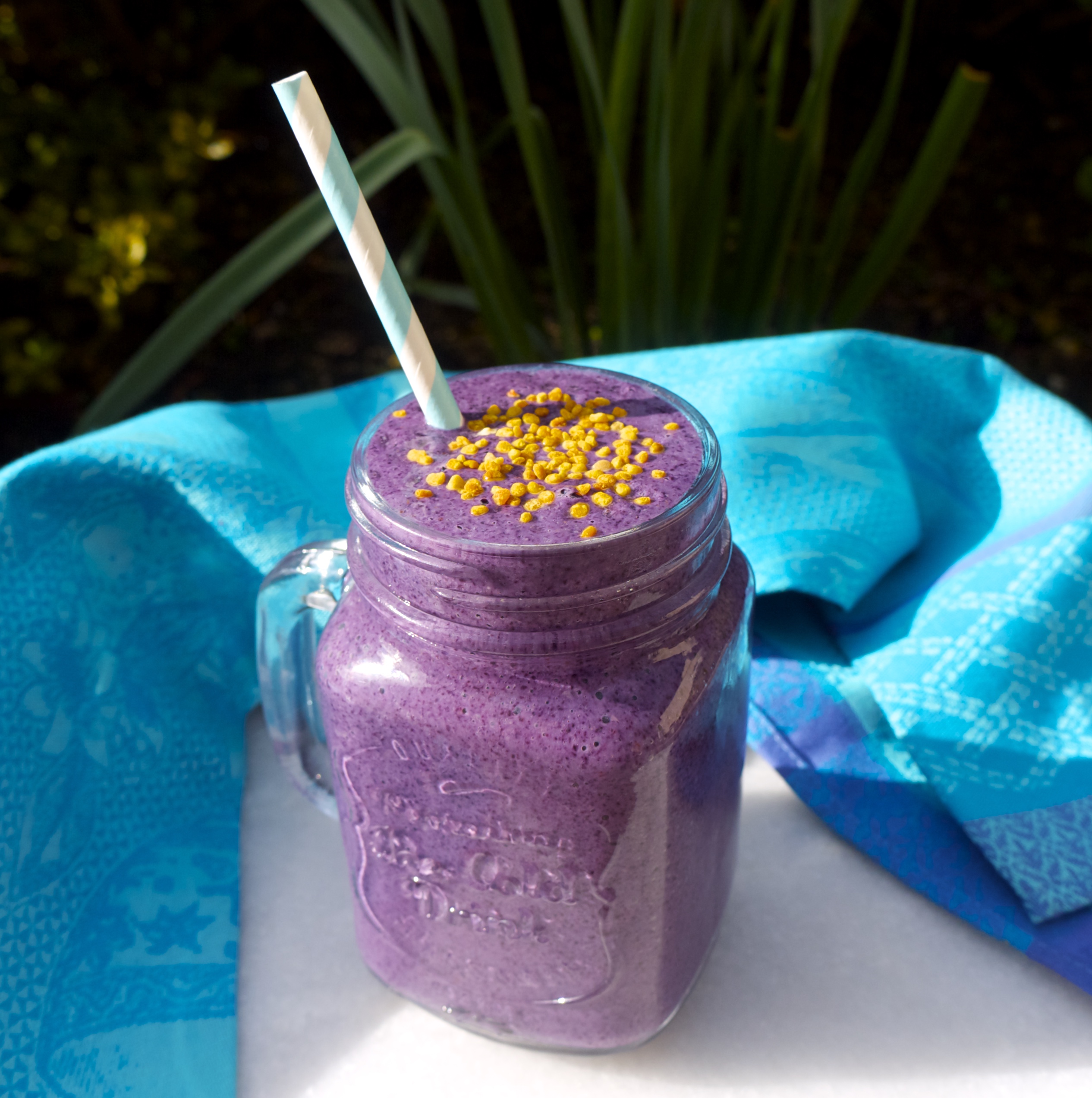 If you have been following a few of the recipes on this site or have read my book, you may have spotted that I'm a huge fan of smoothies!
I love that you can literally create any flavour combination you like, and some amazing colours such as this vibrant purple frozen blueberry version.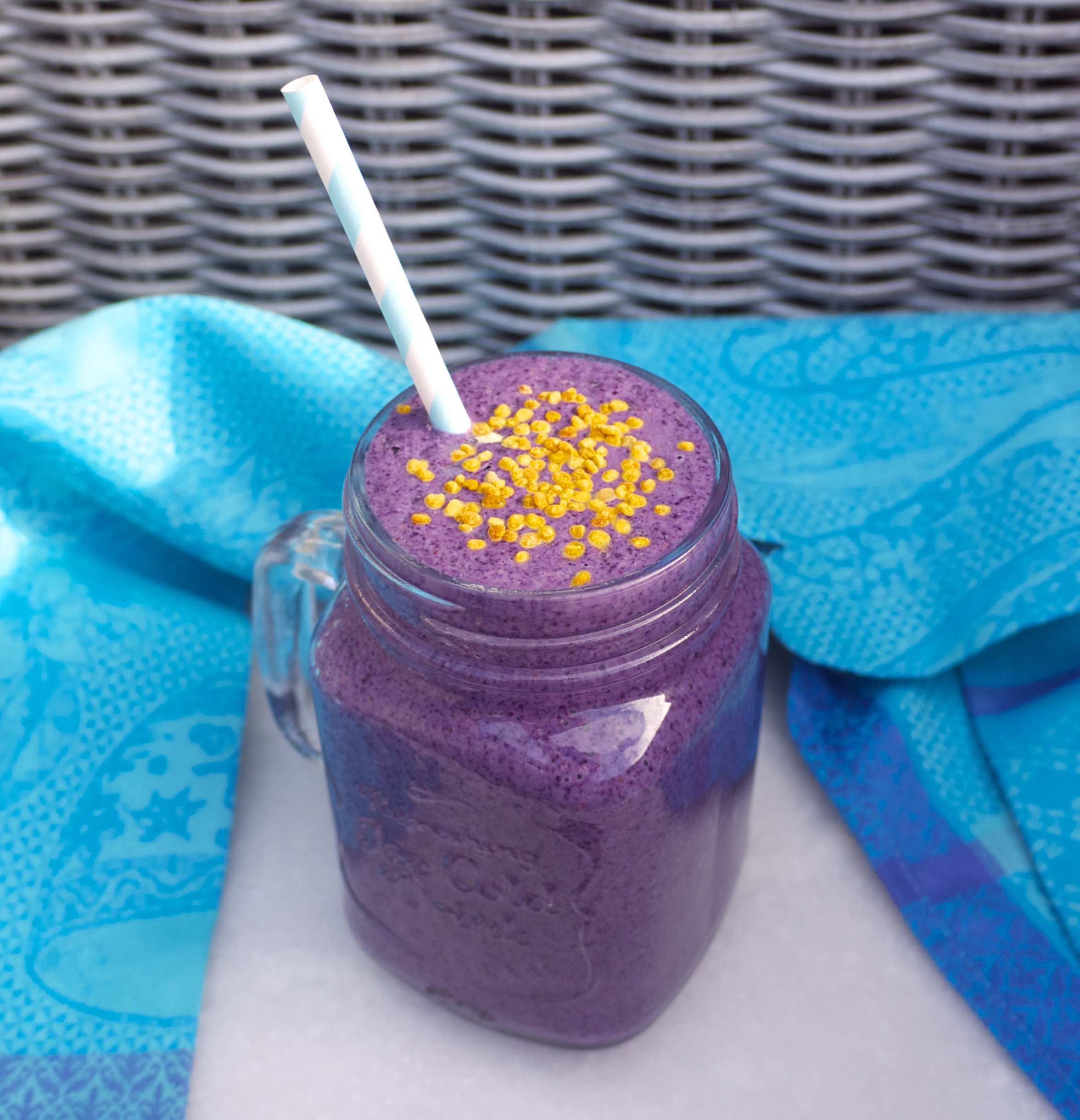 The very best thing about homemade smoothies is their potential to be incredibly nutritious. Smoothies are an important part of my own health and beauty regime, and I love to drink back a green spinach or kale-based smoothie each morning.
But after a tough resistance workout at the gym or a challenging Pilates class, I usually whizz up a protein smoothie to help my muscles recover quickly from training.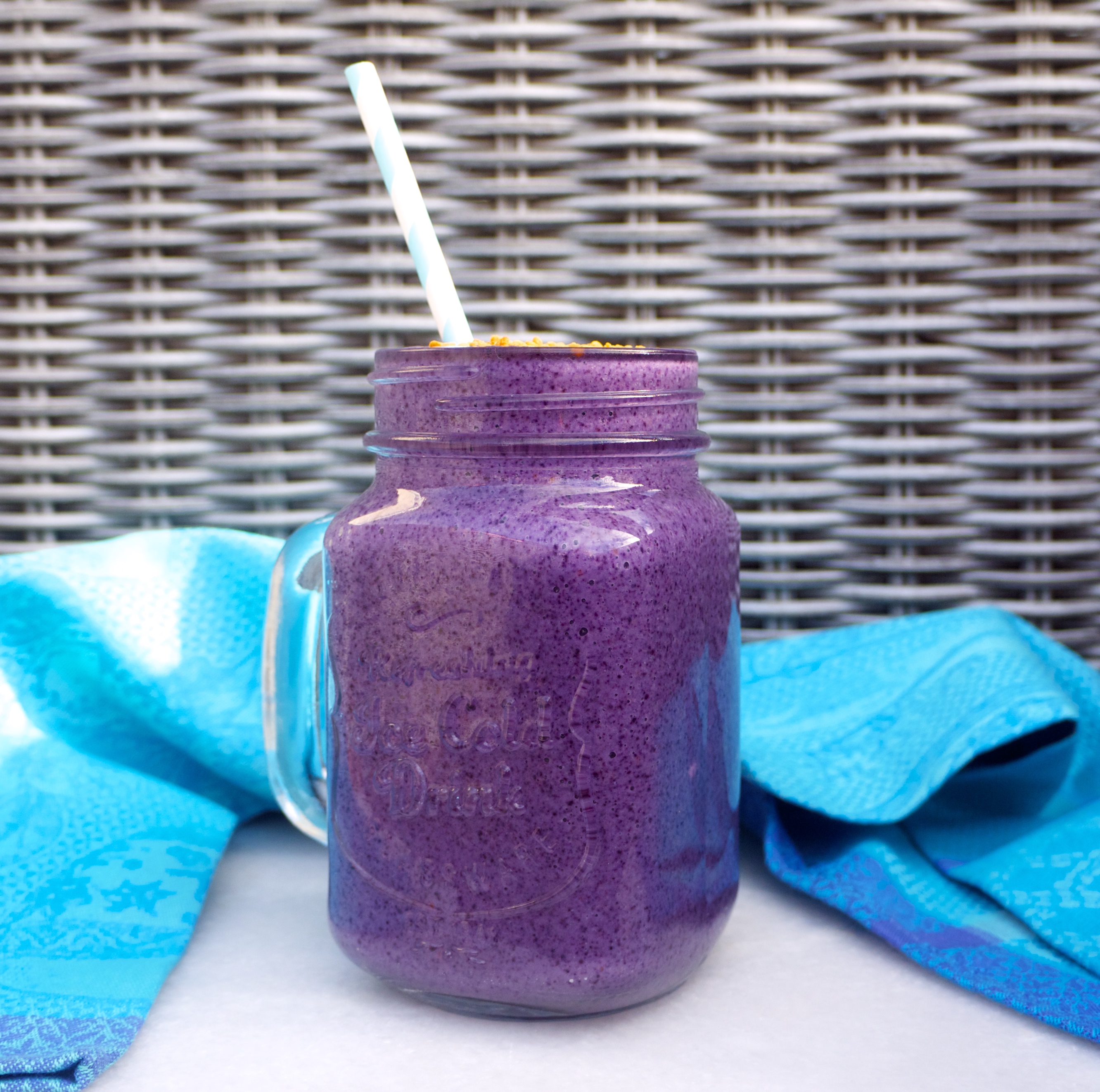 As the ingredients in smoothies have been well blended up, the nutrients are more easily absorbed by your body, where they're delivered to every single cell via your bloodstream to begin the process of healing and repair. It's this micro-tearing of muscle fibres in resistance training and the subsequent healing, that helps to build a lean, toned and sculpted body. Aim to drink a protein shake or smoothie within about 45 minutes of training to maximise your body's recovery.
Smoothies also reduce the energy usually donated by your body to the process of digestion, so you won't get that post-meal slump after a smoothie.
I'm not a huge fan of shop-bought smoothies, as they're often made with refined sugar and preservatives, so my advice is to invest in a decent blender and have fun coming up with taste combinations 🙂
Here, I used frozen blueberries as they're a low-sugar berry, rich in antioxidants. I blended them up with unsweetened almond milk, almond butter and vanilla Sunwarrior protein powder, which contains 15g of protein per serving and is an easily digested and natural option.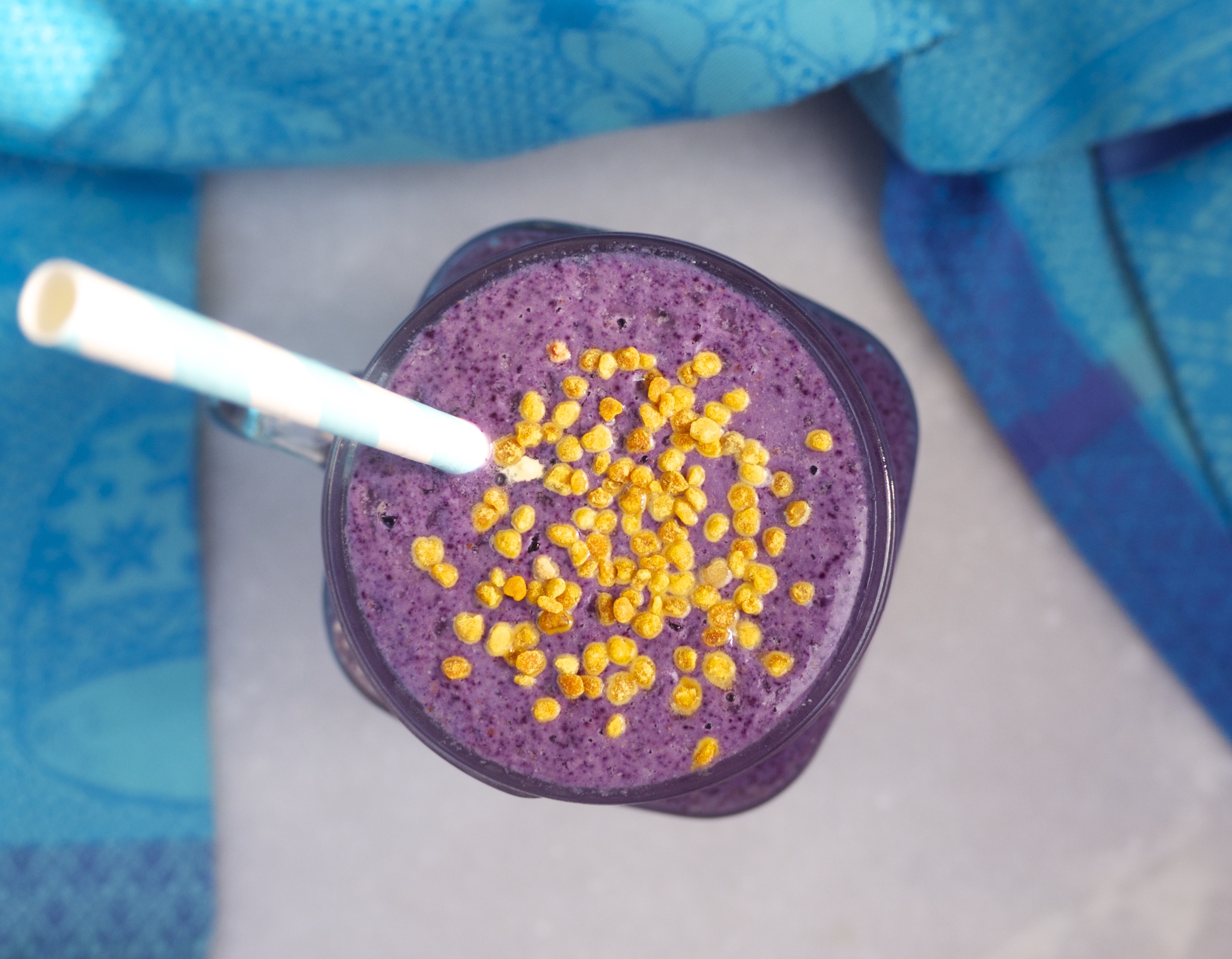 I would love to know if you get a chance to make this Frozen Blueberry Protein Shake! Simply tag #RosannaDavisonNutrition on Instagram or Twitter or come on over to my Facebook to say hello 🙂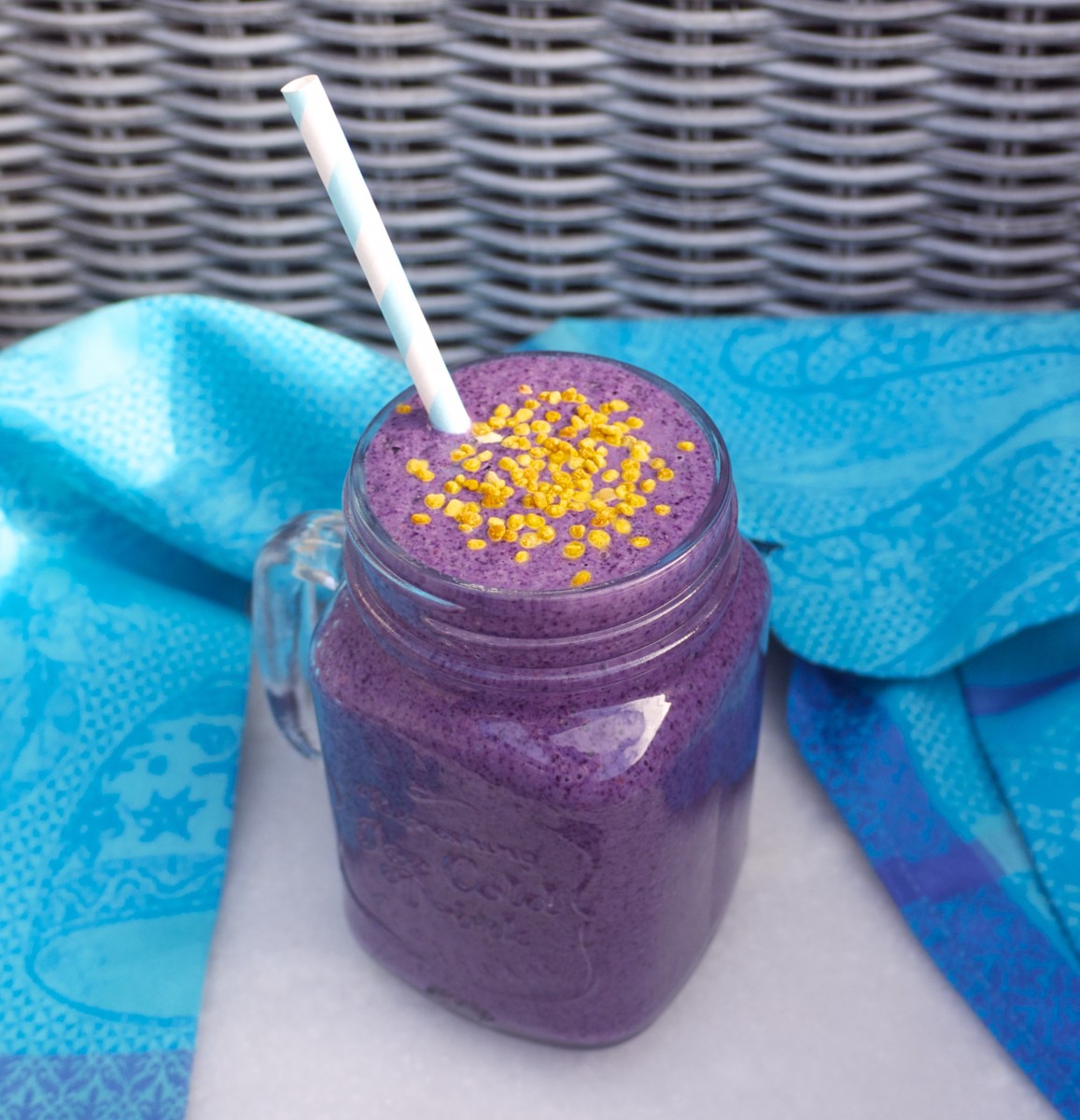 Frozen Blueberry Protein Shake
2016-04-08 21:37:10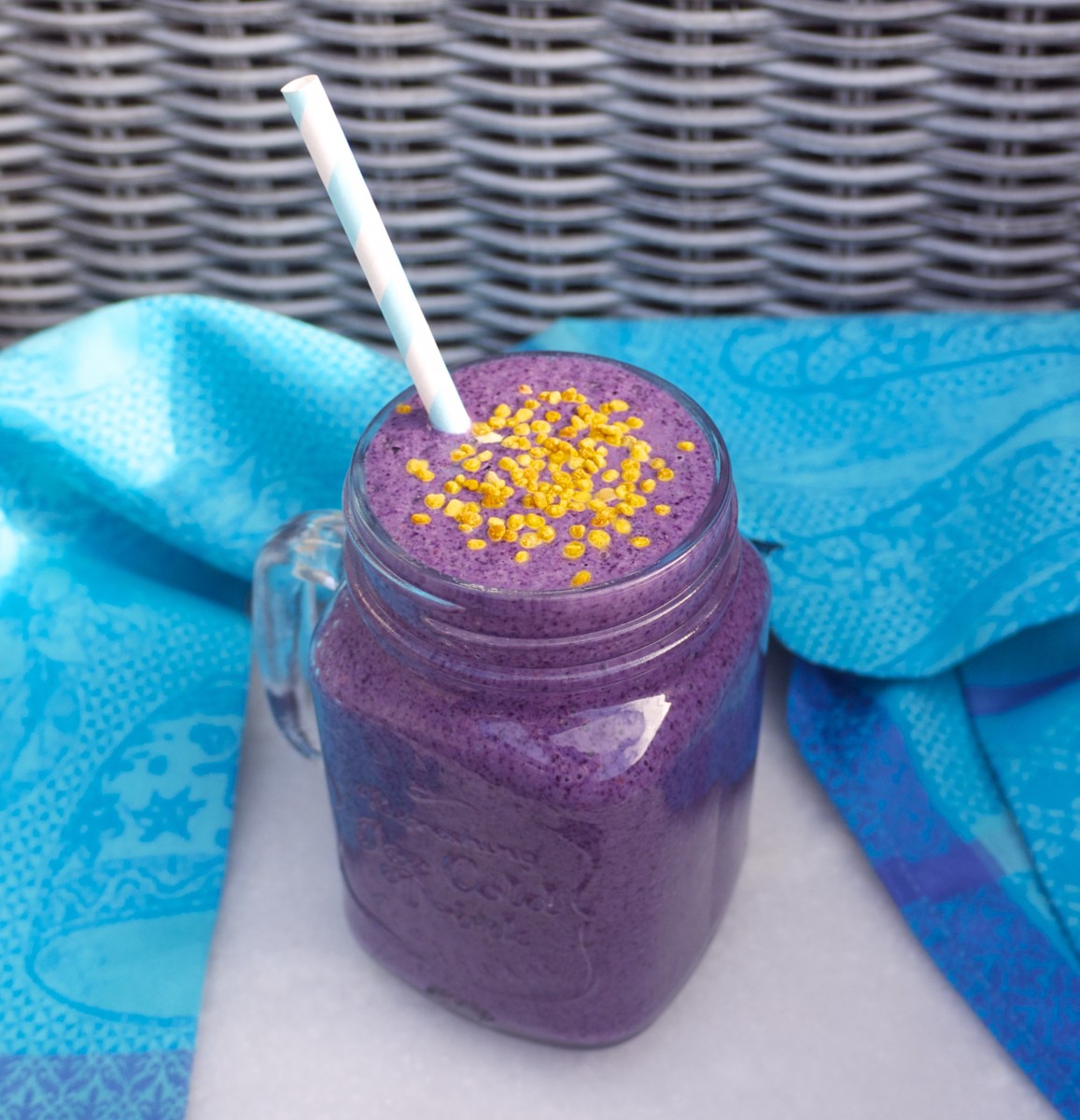 Serves 1
A simple, tasty and nutritious smoothie to enjoy as a breakfast, snack or post-training. Rich in protein, fibre, healthy fat and antioxidants. Nutrition Information Per Smoothie: 218 calories, 19g protein, 25g carbs, 7.1g fat, 5.5g fibre.
Ingredients
190ml (3/4 cup) unsweetened almond milk (or your favourite plant milk)
125g frozen blueberries (raspberries and strawberries work well too)
1 scoop Sunwarrior Vanilla Protein Powder (or your favourite protein)
1 tsp pure vanilla extract or vanilla powder
1 tsp almond butter
Instructions
Place all ingredients into a blender, beginning with the liquid, and blend until smooth.
Serve chilled.
Notes
Any leftovers can be stored in an airtight container in the fridge for up to 3 days.
Rosanna Davison Nutrition https://www.rosannadavisonnutrition.com/