Hello you lovely lot!
It's a bank holiday Monday and the sun is shining brightly, which means it's the perfect day to enjoy an ice-cold frozen watermelon slushie….
Whenever I buy a watermelon, I cut off a couple of wedges, chop the flesh into chunks and freeze it in a container ready for days like this, when an icy drink is the perfect accompaniment to sitting outside in the sunshine.
When frozen for 2-3 hours and then whizzed up with almond milk, watermelon makes a great refreshing drink, as the sweetness of the fruit goes well with the creaminess of the almond milk.
Watermelons are around 92% water (no surprises there!) making them especially hydrating, but they're also an incredibly alkalising and nourishing fruit, thanks to their high levels of a carotenoid phytonutrient called lycopene.
Also found in tomatoes, lycopene is especially important for a healthy heart and for bone health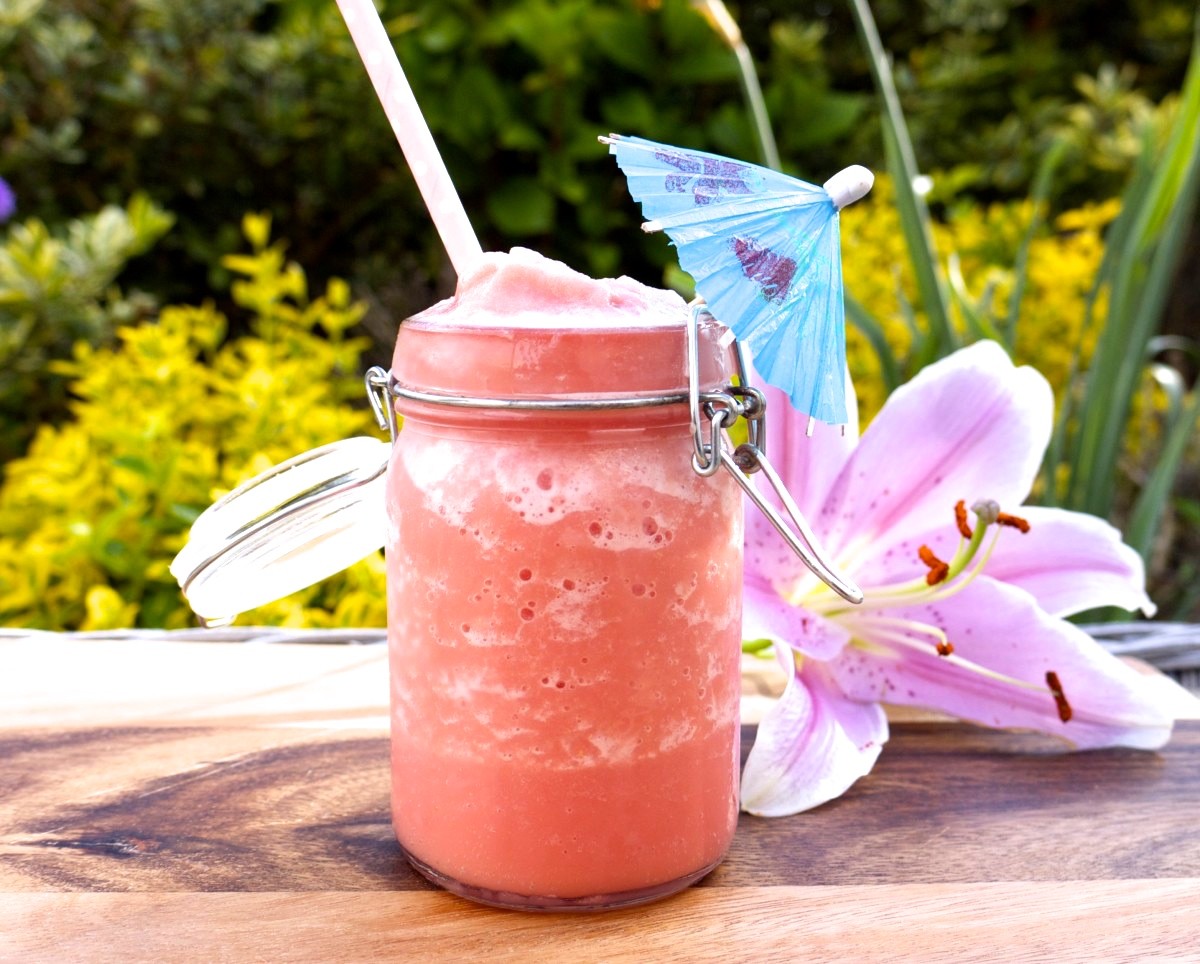 On top of that, watermelon contains plenty of those anti-ageing vitamins C and A, for younger-looking skin, plus beauty-boosting minerals like potassium, magnesium and copper. In fact, copper is important to all of the cells in our body and plays an essential role in preventing grey hair, as copper deficiency is one of the primary causes of greying hair. As if I needed another good reason to whip up this yummy drink!
And I wasn't the only one enjoying the sunshine outside this morning… I found my dog, Ted, doing a spot of sunbathing too 🙂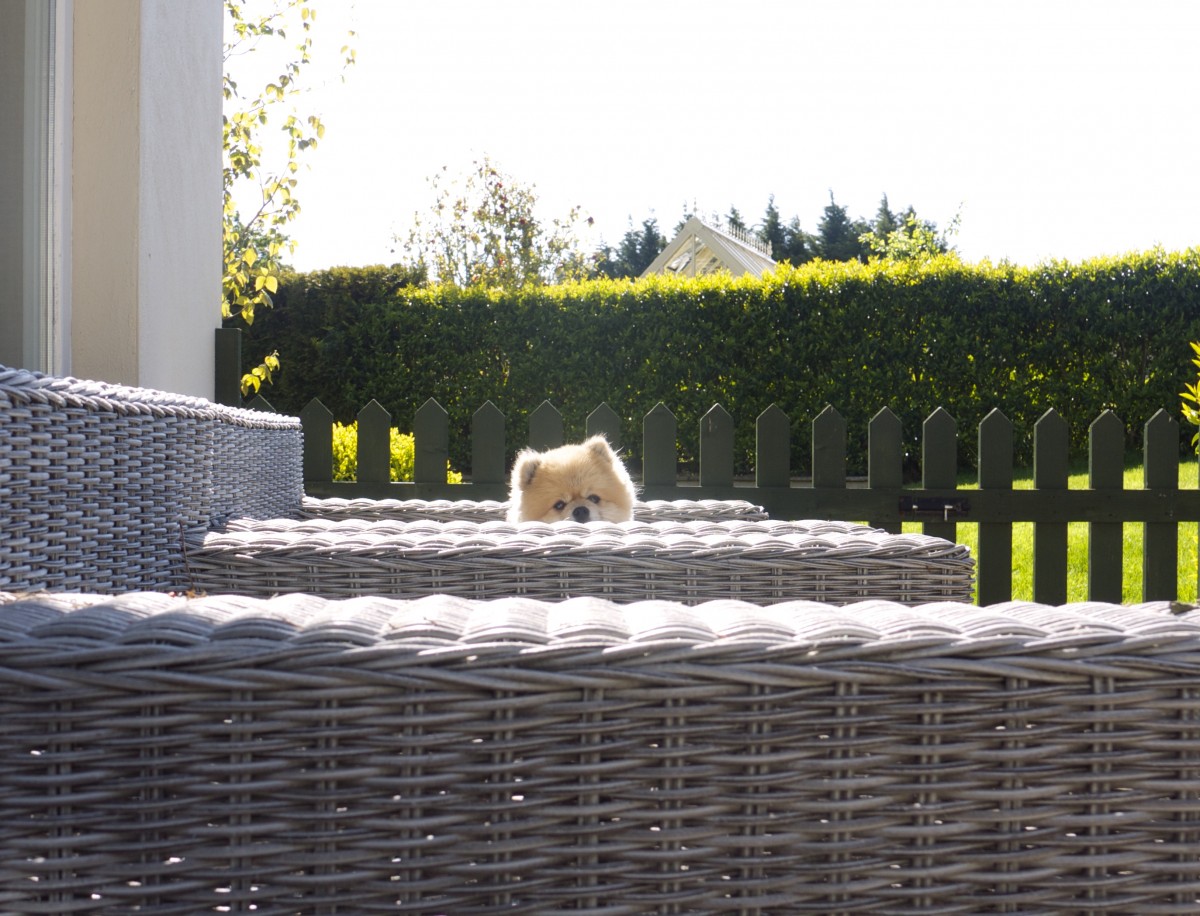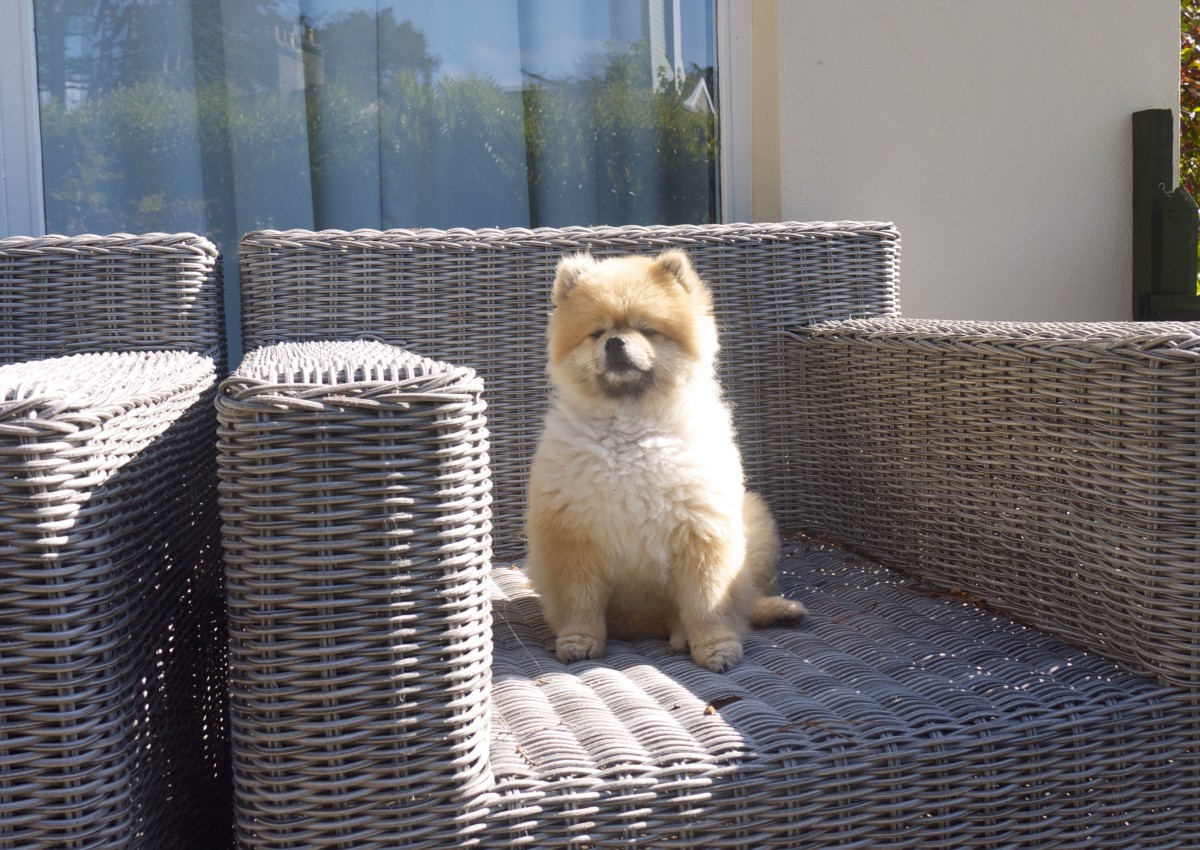 I would love to know if you decide to make this slushie and it makes me so happy to see all your creations on social media! Simply tag #RosannaDavisonNutrition on Instagram or Twitter or come on over to my Facebook to say hello 🙂
Frozen Watermelon Slushie
2015-05-04 12:11:29
Serves 1
Sweet, cold, refreshing and super nourishing!
Ingredients
154g (1 cup) frozen watermelon chunks
125ml (1/2 cup) unsweetened almond milk
4-5 drops liquid Stevia, to sweeten (optional)
Instructions
Place all ingredients a blender and blend until smooth, but some texture remains.
Serve chilled.
Rosanna Davison Nutrition https://www.rosannadavisonnutrition.com/