Have you been invited to a wedding this summer? I absolutely love weddings, and getting the perfect outfit together is all part of the fun and build-up to the day.
But actually shopping for a dress can be pretty stressful as there tend to be so many different 'rules' about wedding dressing and what is or isn't appropriate. Plus for any weddings in Ireland, you need to factor in layers and think about a warm enough jacket or coat to keep you snug for the earlier part of the day at least.
For a wedding I attended in Borris House, Carlow a few weeks ago, I wore this long dusky pink Moren coat from House of CB (£149) to keep me cosy in the church.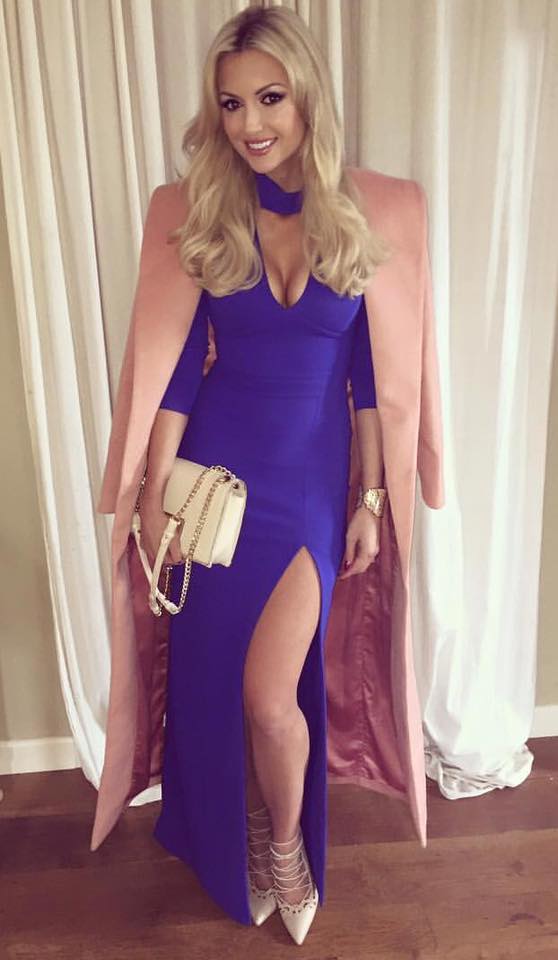 So what's a girl to do? Well, I've had a good look through all of my favourite online shops and selected some really gorgeous dresses, ideal for a summer celebration. They're all very much wedding-appropriate and suitable for both home and abroad:
1. Printed Bardot Off The Shoulder Hitchcock Midi Pencil Dress (€84.50)
I love the shape and colours of this super-girly midi dress, which manages to be pretty without being too prim. Dust a little shimmer across your collar bones to show off those shoulders!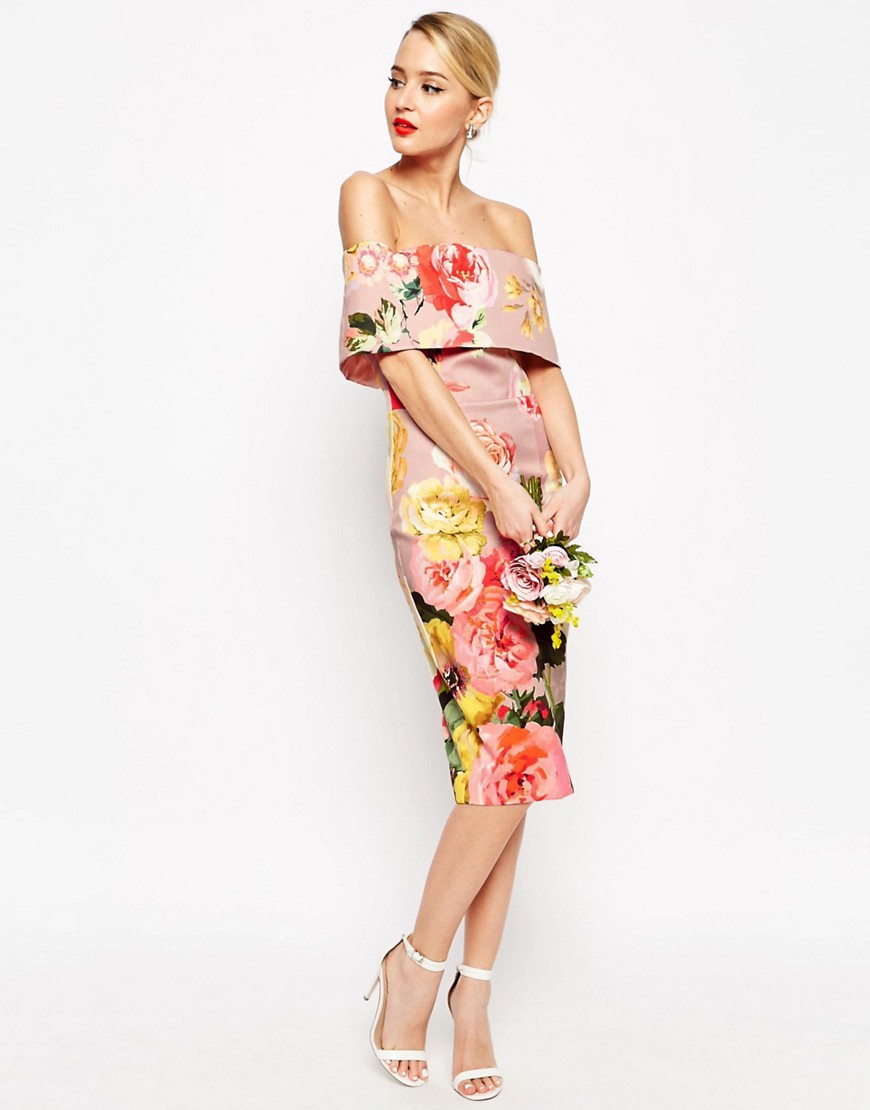 2. Choker Neck Maxi Dress in Powder Blue (€49)
If you fancy a maxi dress, as I did, then this pale blue one with a low-cut back is a flattering option.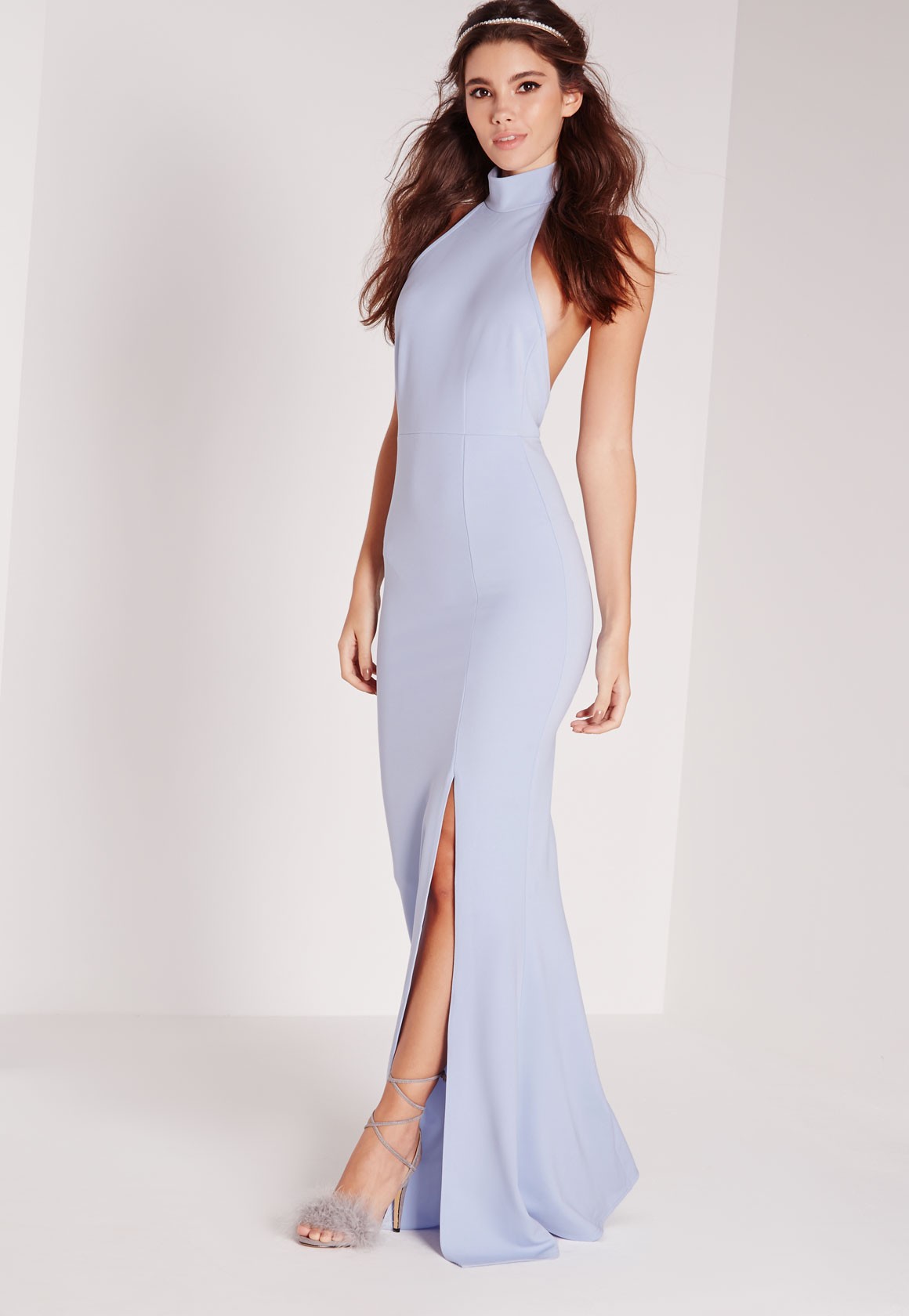 It manages to be sexy yet ladylike, and the colour is so unusual. I would wear a cuff or a pair of statements earrings, and otherwise keep my accessories to a minimum.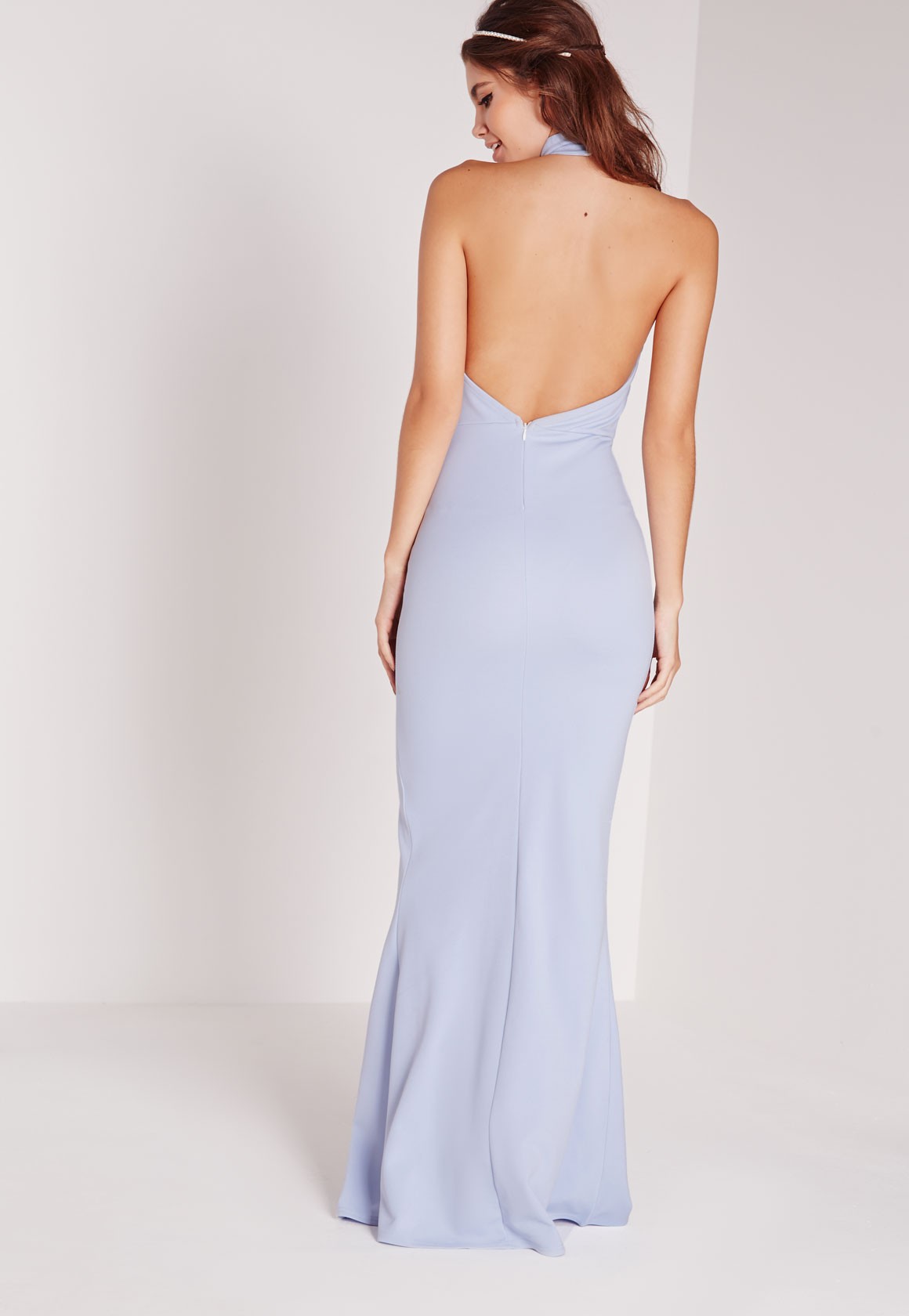 3. Red Mesh Cut-Out Skater Dress (€113)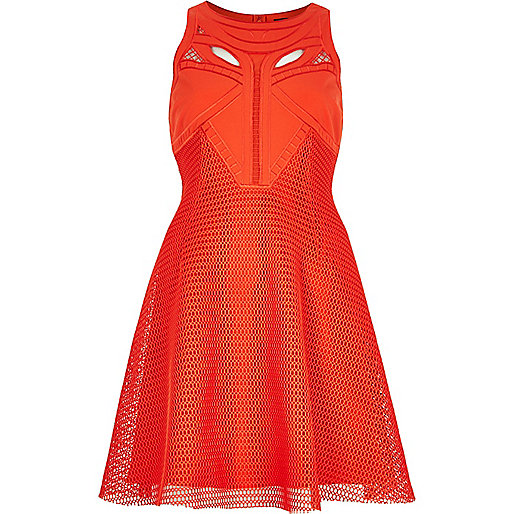 This dress caught my eye, as it's similar in style to a striking blue dress by Three Floor that I wore recently…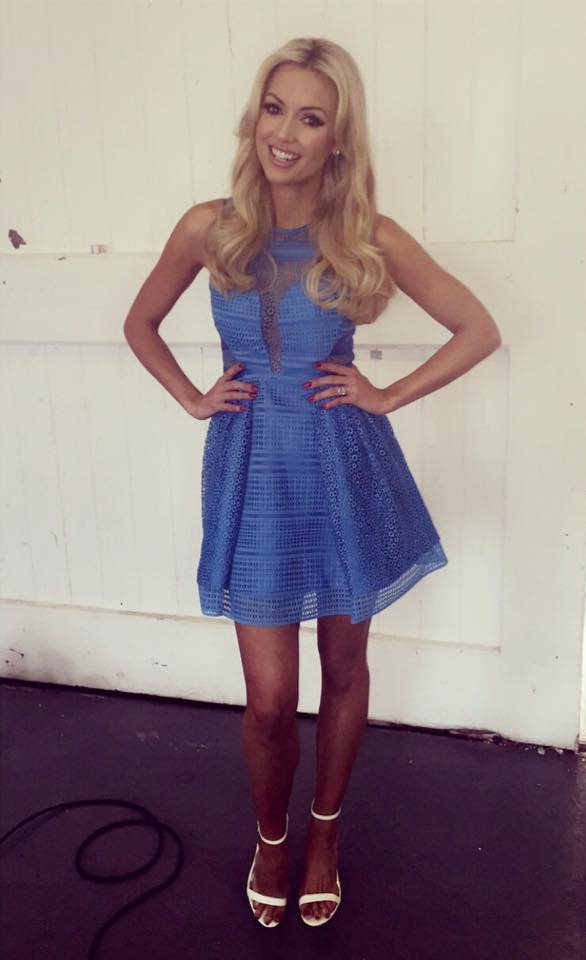 It's youthful and fresh with a flattering A-line shape, pretty detail on the front and I love that vibrant red colour. All you need is a pair of gold or nude shoes, a clutch and simple jewellery. Let the colour do the talking!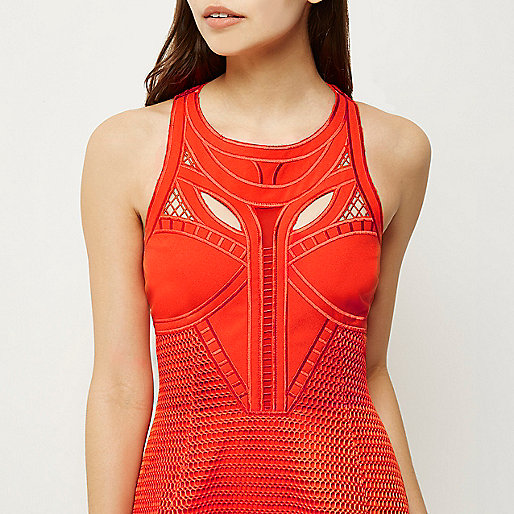 4. Self Portrait Azaelea Dress (€338.02)
If you have a bigger budget or are looking for more of an investment dress, then you really can't go wrong with a seriously pretty Self-Portrait dress.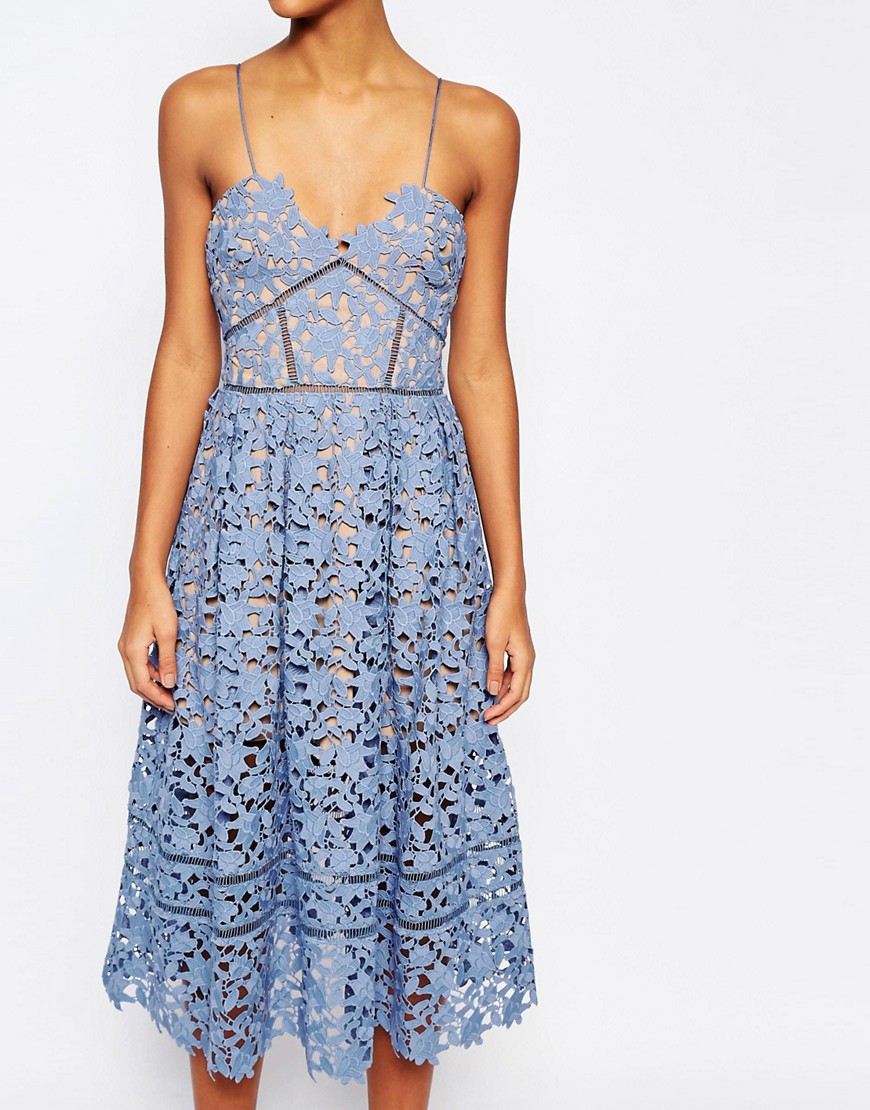 This is the blue version of a dusty pink Self-Portrait dress I wore for a shoot back in March, and I fell hopelessly in love with it. It's light and comfortable to wear, and even has handy pockets for your lippy or a phone!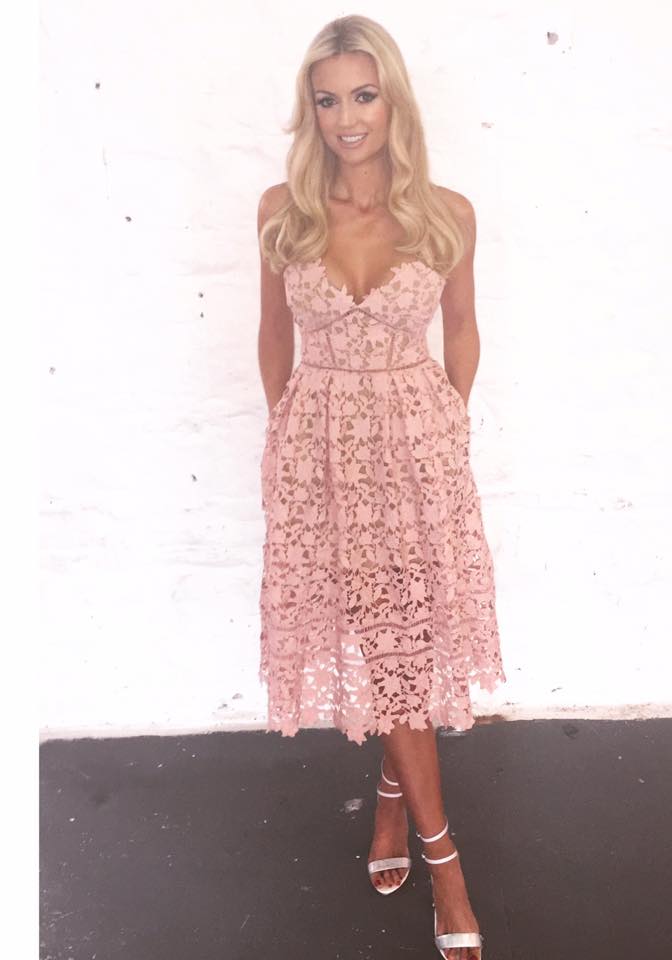 5. Floral Cross Back Midi Dress (€39.20)
Florals will always work perfectly for a spring or summer wedding, and with its flattering length and pretty crossover straps, this feminine dress is incredible value for money at just €39.20.