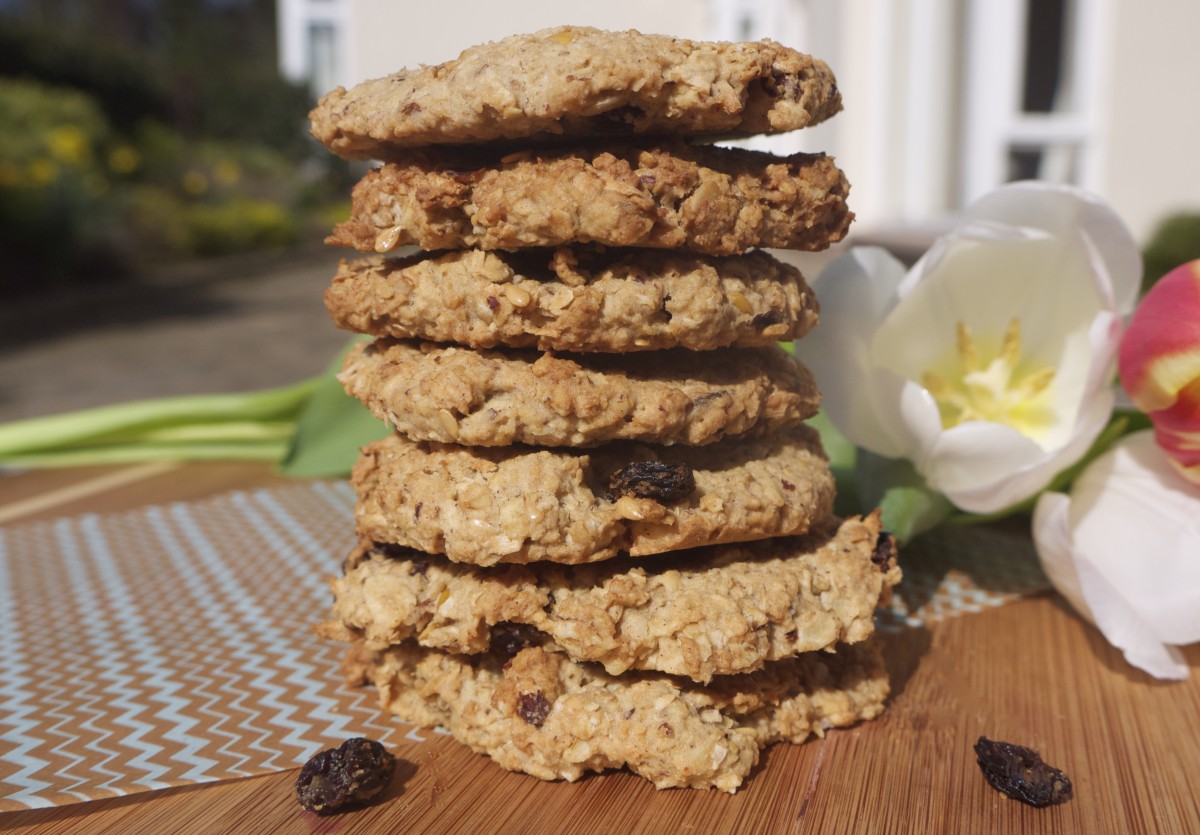 Cookiesssssss. Who doesn't love a sweet, nutty, crunchy cookie as a yummy afternoon snack! These homemade biccies are so easy to make and last a few days, if they're not demolished before they even get the chance to cool down.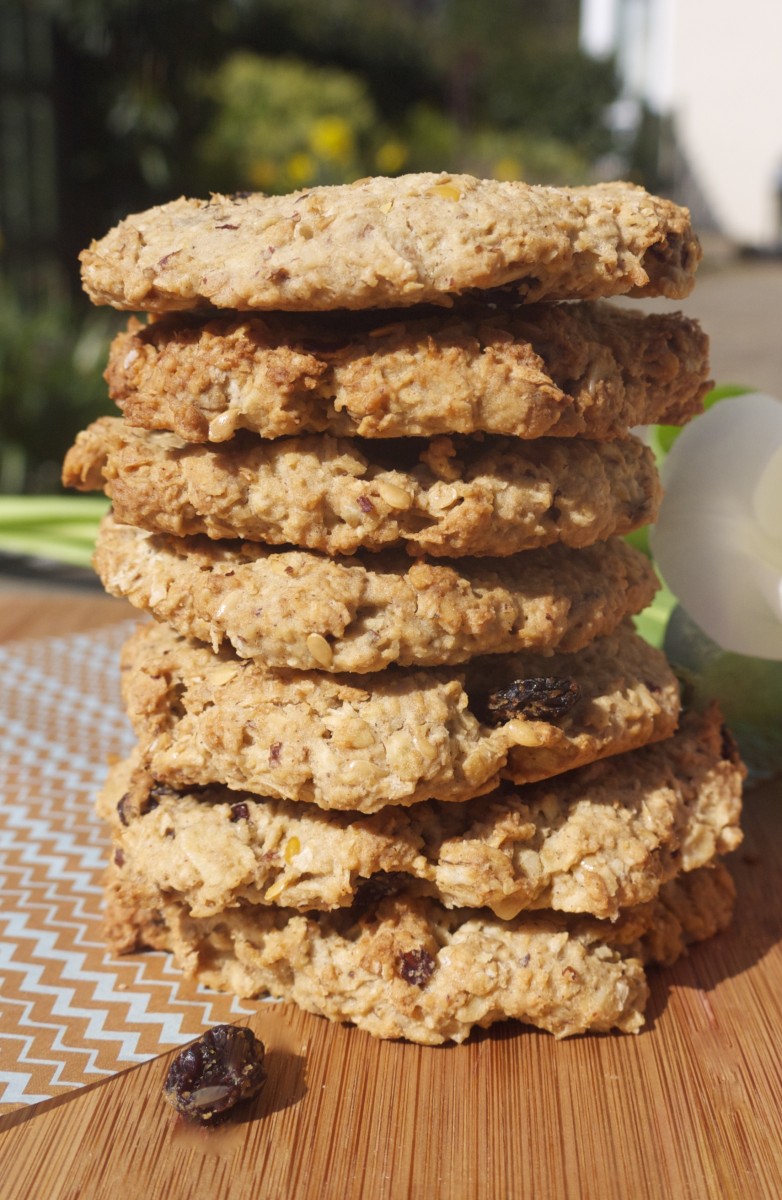 As much as I love chocolate, it's nice to take a break from all things cacao and enjoy the simplicity of toasted hazelnuts, cinnamon and raisins. The golden flaxseed popping out of these beauts add the perfect crunch and a healthy dose of fibre. In fact, us girls should all be sprinkling a couple of tablespoons of flaxseed on our food each day, as the high fibre content helps to sweep used-up hormones like oestrogen from our intestines, preventing it from being reabsorbed by the body and lowering the risk for developing hormone-dependent cancers like breast and ovarian cancer. That's what functional nutrition is all about… enjoying really good grub that also plays a big role in keeping us healthy, happy and disease-free 🙂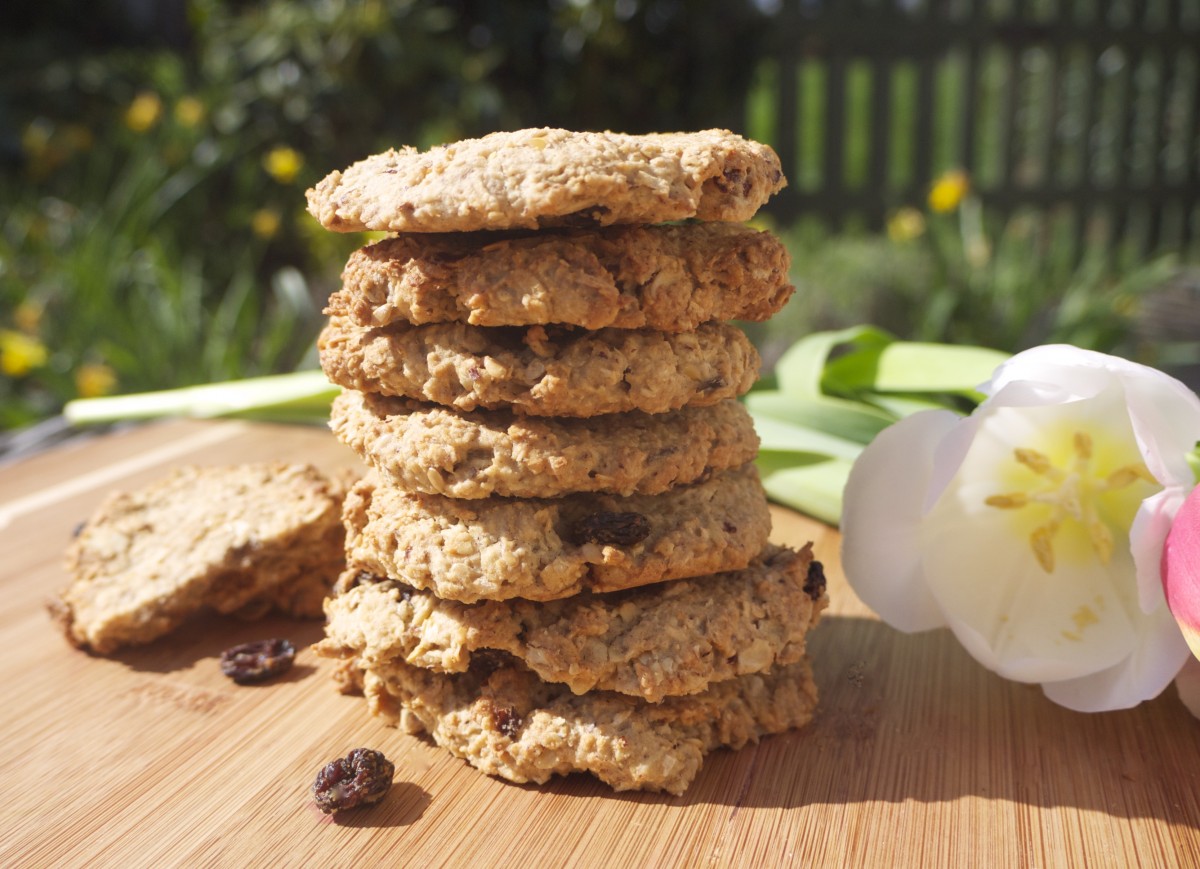 I love these cookies with a chilled glass of unsweetened almond milk and they make a great lunchbox addition for kids, for a sweet treat without filling them up with sugar and artificial ingredients.
They're also delicious made with dried cherries, but just aim to buy ones that don't have added sugar or oil.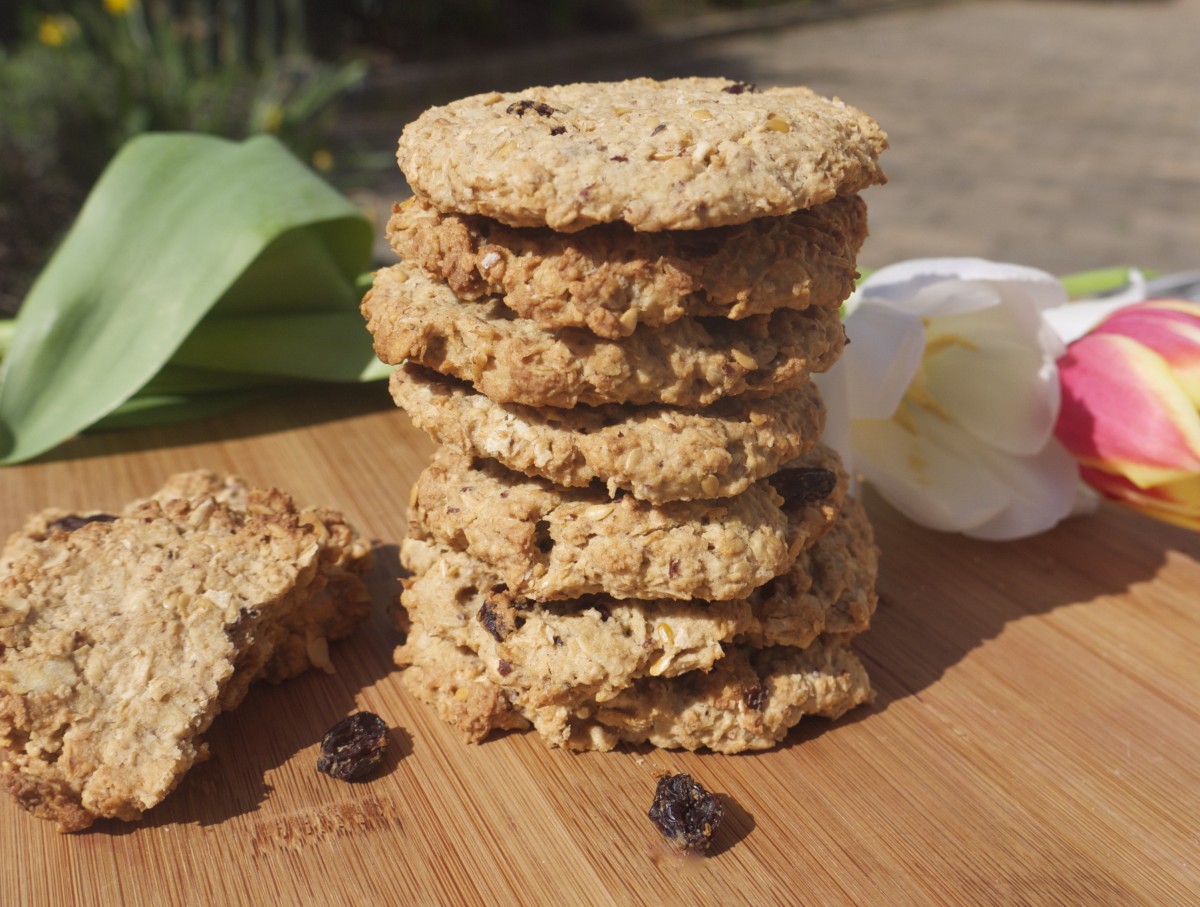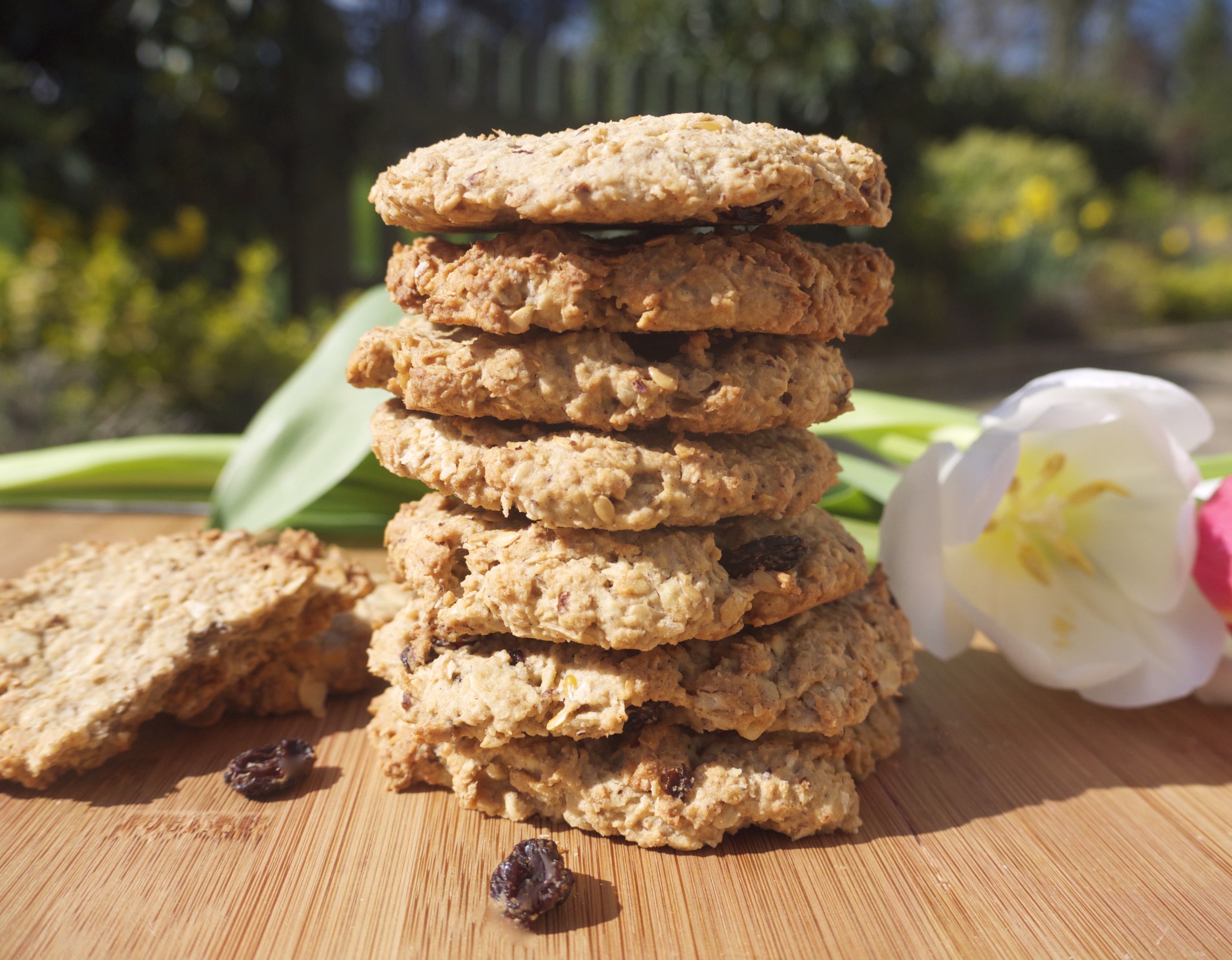 Hazelnut and Raisin Cookies
2015-04-06 23:19:27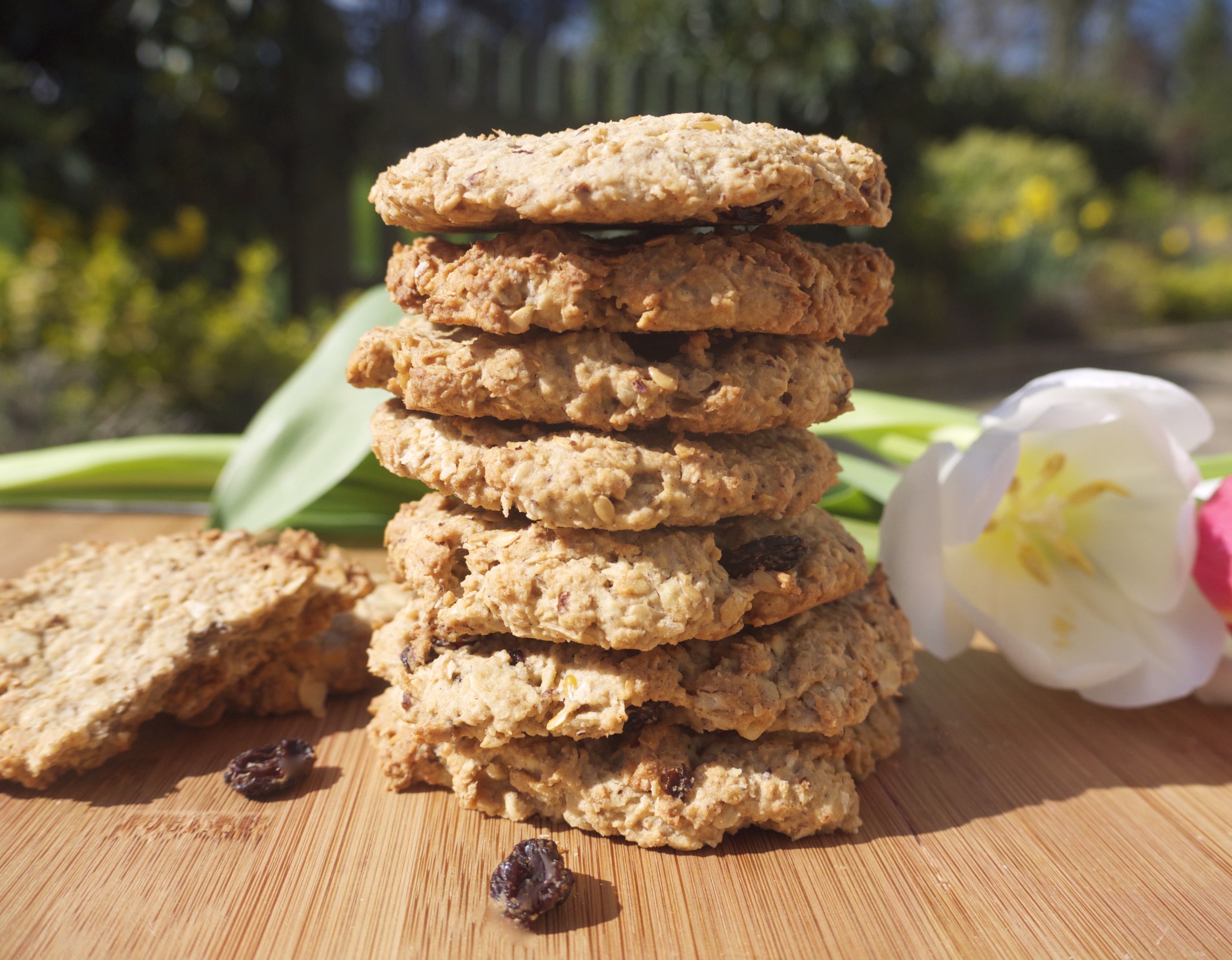 The perfect oat cookie! Nutty, sweet and crunchy. Free from gluten and refined sugar 🙂
Ingredients
coconut oil, to grease
Dry Ingredients
195g (11/4 cups) gluten-free oats
160g (1 cup) brown rice flour
55g (half cup) chopped hazelnuts
20g (1/4 cup) unsweetened desiccated coconut
72g (1/2 cup) raisins
50g (1/4 cup) coconut sugar
2 tbsp whole flaxseed
1 tsp cinnamon
1 tsp vanilla extract
Wet Ingredients
70g (1/3 cup) virgin coconut oil, melted
2 tbsp pure maple syrup
180ml unsweetened almond milk
Instructions
Preheat the oven to 190C and lightly grease two baking trays with coconut oil.
In a large mixing bowl, combine the dry ingredients well.
Pour in the melted coconut oil and maple syrup, then slowly add in the almond milk. Stir as you pour, to ensure the mixture doesn't become too wet. It should feel like a thick dough.
Use a tablespoon to divide the mixture into individual balls, gently pressing them down on the tray into a cookie shape.
Bake at 190C for 20-25 minutes, until the cookies turn golden-brown.
Notes
The cookies can be stored in an airtight container for 2-3 days.
Rosanna Davison Nutrition https://www.rosannadavisonnutrition.com/