Hi guys… happy Friday!
I've been sitting at my computer for the past half an hour trying to get some work done but I've spent most of the time surfing the net looking for holiday clothes. Whoops!
I usually try to invest in a couple of new bikinis or kaftans at this time of the year, even if I don't have a holiday planned. It's the best time of year to buy them before summer stock goes on sale.
I find both River Island and ASOS brilliant for beachy clothes, and I tend to just order online as I'm not a huge fan of trying on bikinis in shops. Those lights are not the most flattering! My favourite trick is to buy side tie bikinis online, so I know that they'll always fit me.
At the moment I have my eye on this white lacy smock dress, €54.79 from ASOS, which is a perfect glam beach look. I LOVE these cover-ups and white lace always looks so pretty in the summer…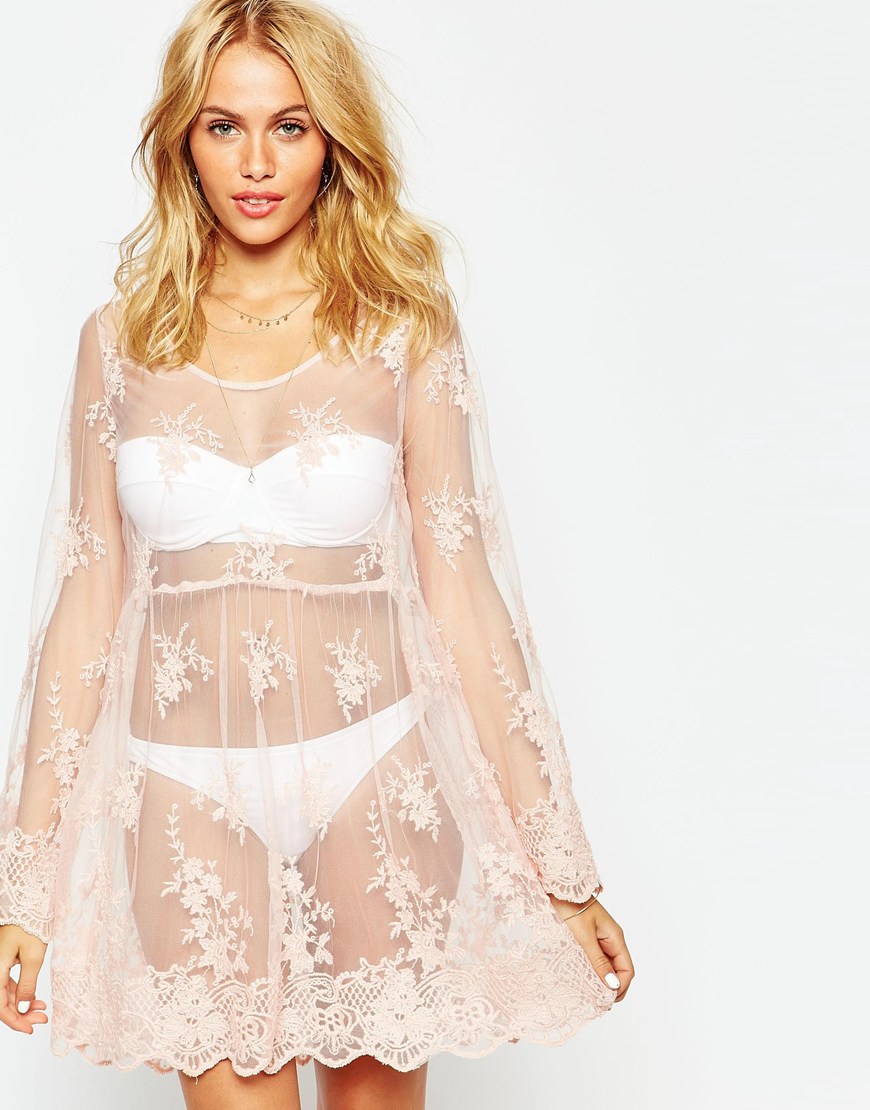 And I adore the colour of this ASOS bikini with a frilled top, which has that handy side tie on the bottoms…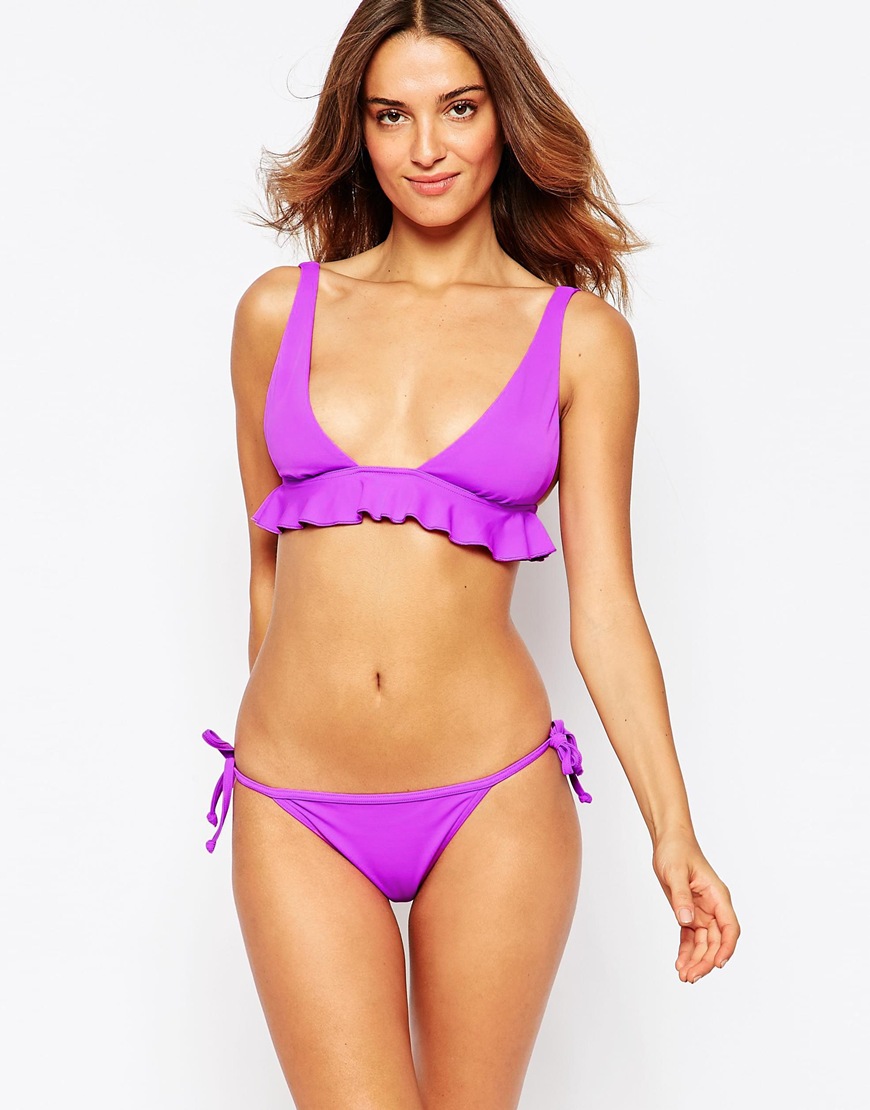 I also tried on these gorgeous colourful strappy heels yesterday in River Island and I think that they're a bargain at €50 as they'll go with so many jeans, skirts and little dresses 🙂 Verrrrry tempting!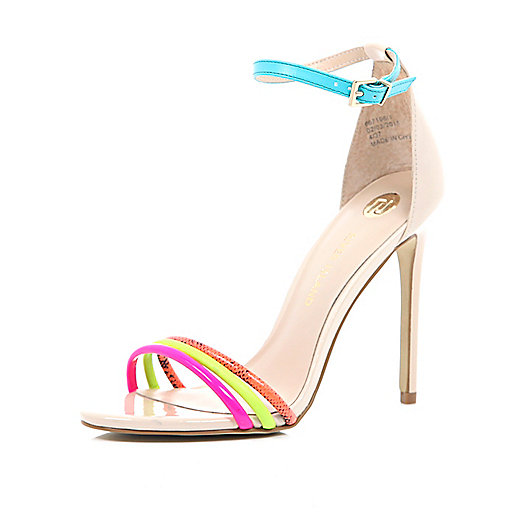 Anyway… back to the food! These hazelnut chocolate-chip flapjacks are one of my favourite easy snack recipes at the moment. And who doesn't like flapjacks?!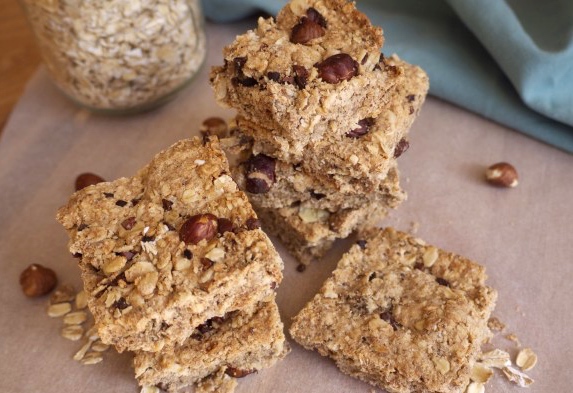 These make such a satisfying, crunchy snack and a great accompaniment to a cup of tea when you're used to having a biccie to dunk. Except of course, these are a healthier version and free from ingredients like refined sugar, wheat, dairy and artificial preservatives. Sometimes I even just bake them for the amazing smell that fills our kitchen!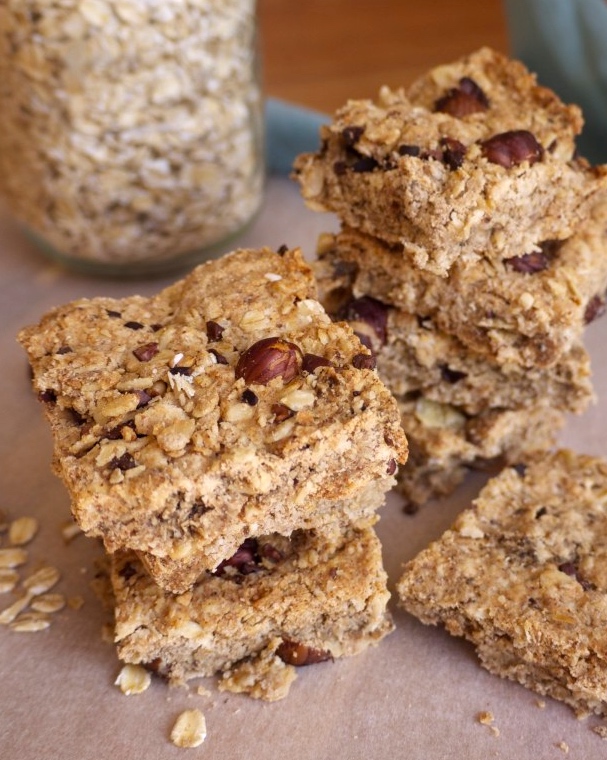 To make this great snack, I used chia seeds to form a sticky 'chia egg', which I mixed with brown rice flour, oats, maple syrup, cinnamon, coconut oil and almond butter amongst other ingredients like the hazelnuts and cacao nibs. Together, they create a gorgeous warm, nutty flavour, which kids will love too. You could use dark chocolate chips if cacao nibs aren't available. I just love the nibs for their rich array of minerals and antioxidants.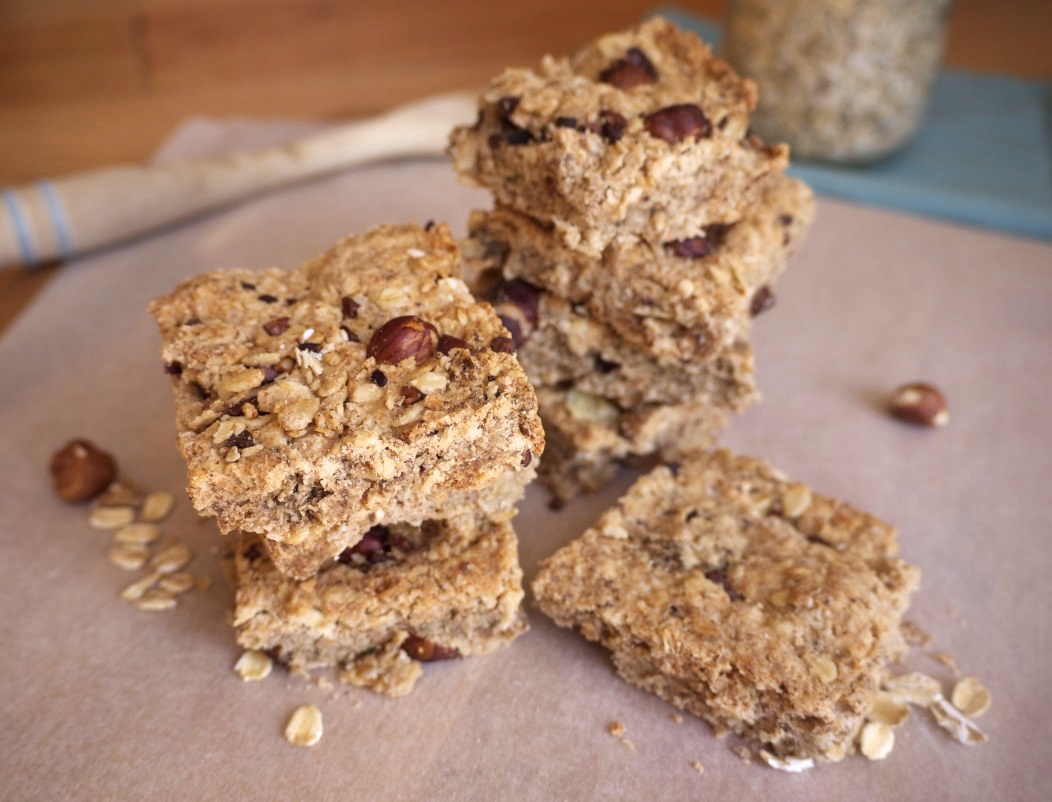 They make a brilliant lunchbox snack in place of a biscuit or chocolate bar, and the fibre and plant protein in them will help to stabilise blood sugar levels and keep you feeling full for longer without the sugar crash that regular biccies can cause. Plus the weekend is a perfect time to get baking and impress your friends with a tasty treat that takes very little time to whip up! Shhhh 😉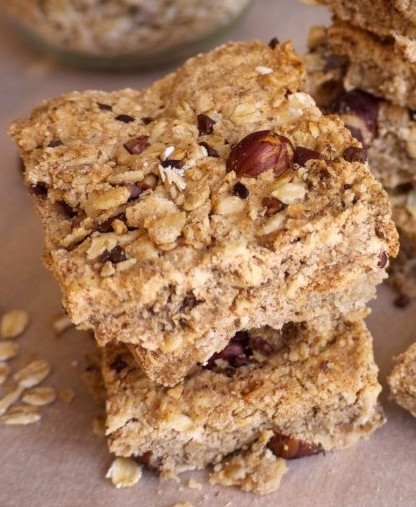 Let me know if you give this yummy flapjack recipe a go and I love to see all your creations on social media! Simply tag #RosannaDavisonNutrition on Instagram or Twitter or come on over to my Facebook to say hello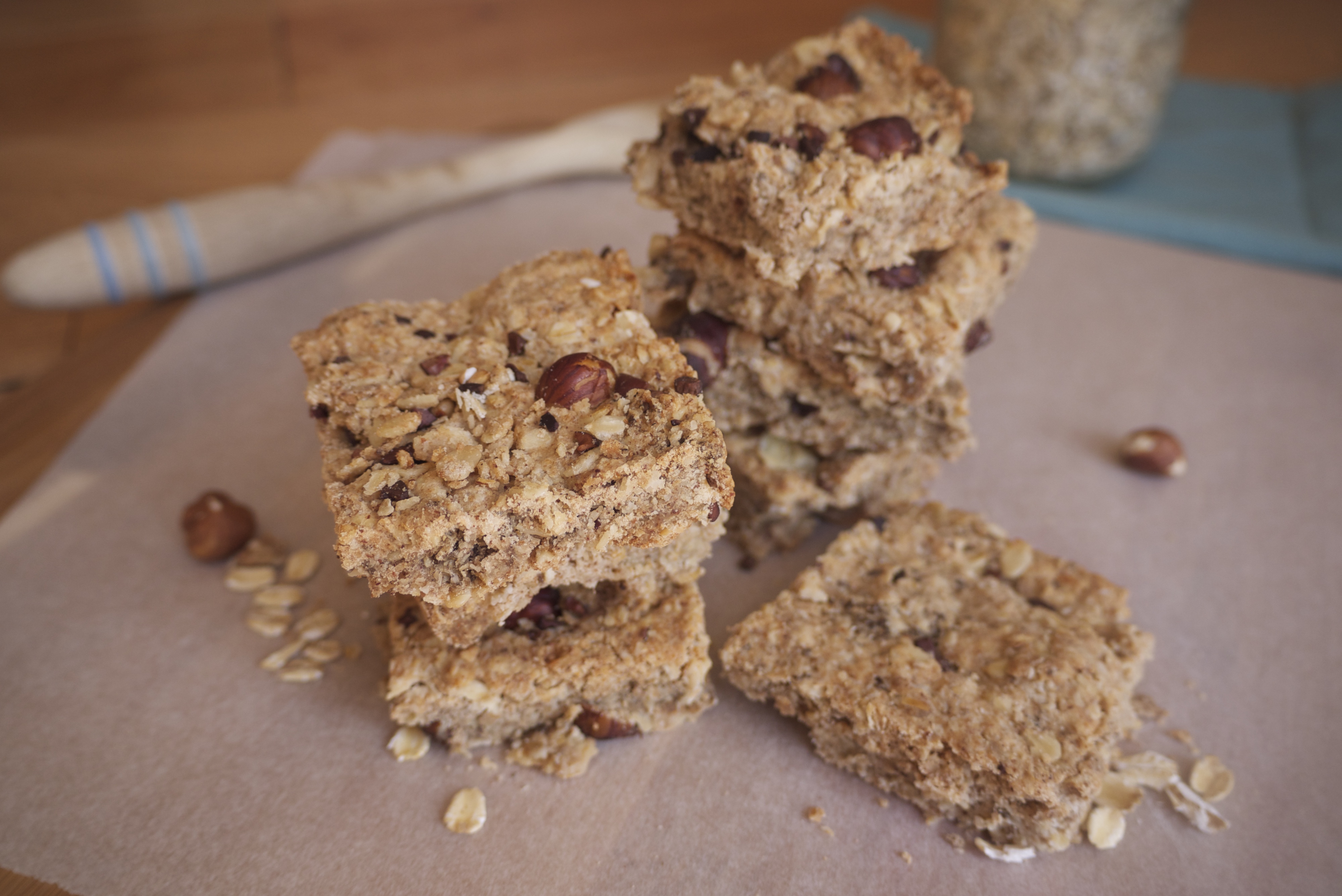 Hazelnut Chocolate-Chip Flapjacks
2015-03-02 15:57:06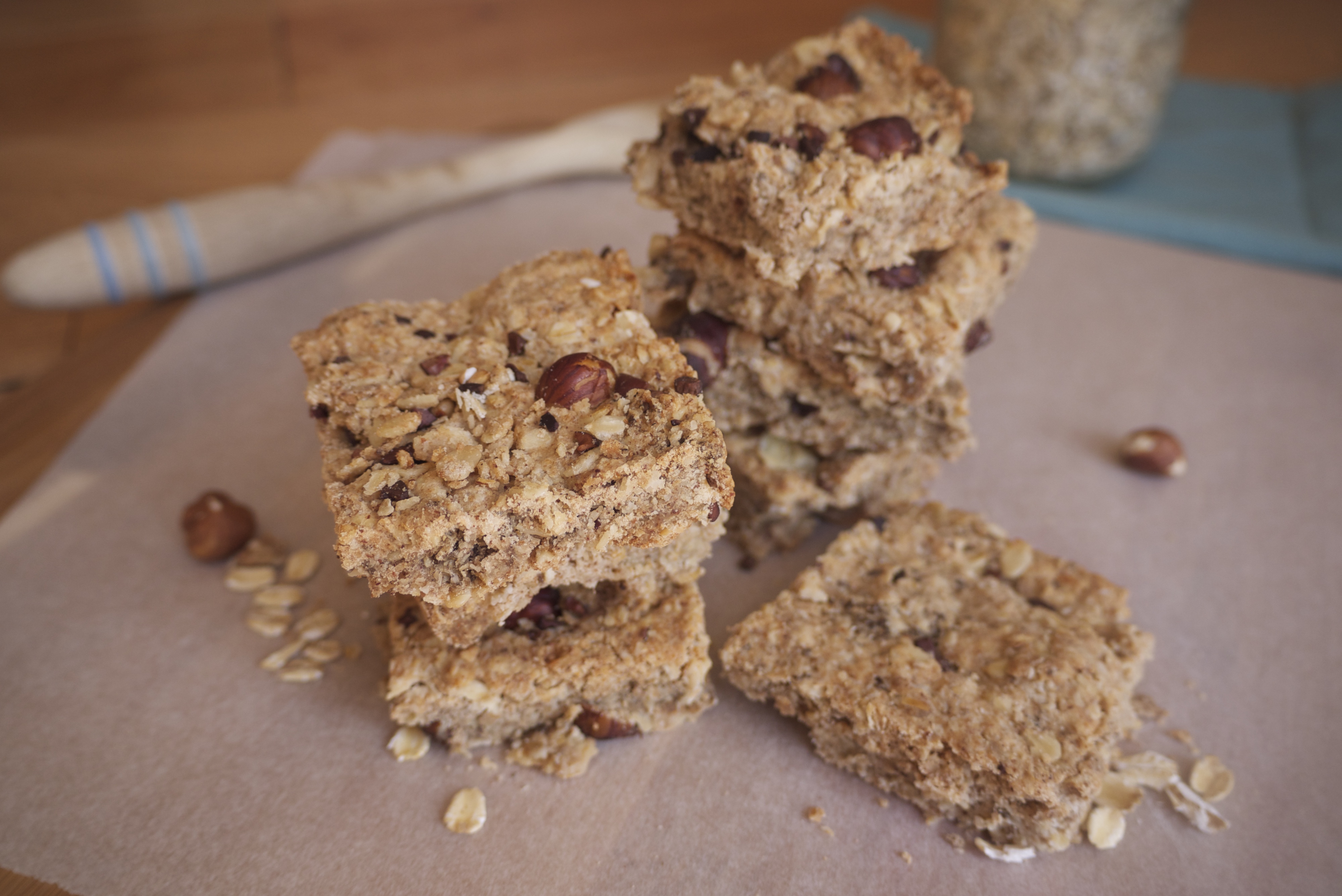 Crunchy, nutty and full of flavour for the perfect snack!
Ingredients
1 tbsp milled chia seeds
2 tbsp cold water
100g (3/4 cup) brown rice flour (buckwheat flour works too)
120g (1.5 cups) gluten-free rolled oats
1 tsp baking powder (gluten-free)
1 tsp ground cinnamon
60ml (1/4 cup) coconut oil, melted
60ml (1/4 cup) pure maple syrup
2 tbsp almond butter
1 tsp pure vanilla extract
2 tbsp raw hazelnuts, halved
2 tbsp raw cacao nibs or dark chocolate chips
3-4 tbsp unsweetened almond milk, if necessary
Instructions
Preheat the oven to 190C and line a baking tray with greaseproof paper or lightly grease with coconut oil.
In a small bowl, mix the milled chia seeds with 2 tbsp cold water and set aside for 5 minutes to form into a 'chia egg'.
In a large mixing bowl, combine the flour, oats, baking powder and cinnamon.
In a saucepan over a medium heat, melt the coconut oil until it's a liquid, then mix in the maple syrup, almond butter, vanilla and chia 'egg' until a thick paste forms.
Stir the coconut oil and maple mixture into the dry ingredients until a dough forms.
Fold in the hazelnuts and cacao nibs until well combined.
Add the unsweetened almond milk one tbsp at a time if mixture is too dry and crumbly.
Gently press the mixture down flat onto the prepared baking tray.
Bake in the oven at 190C for 12-14 minutes until golden brown.
Allow to cool for 10 minutes on a wire tray, before slicing into squares.
Serve warm or cold.
Notes
The flapjacks can be stored in an airtight container for up to 3 days.
Rosanna Davison Nutrition https://www.rosannadavisonnutrition.com/