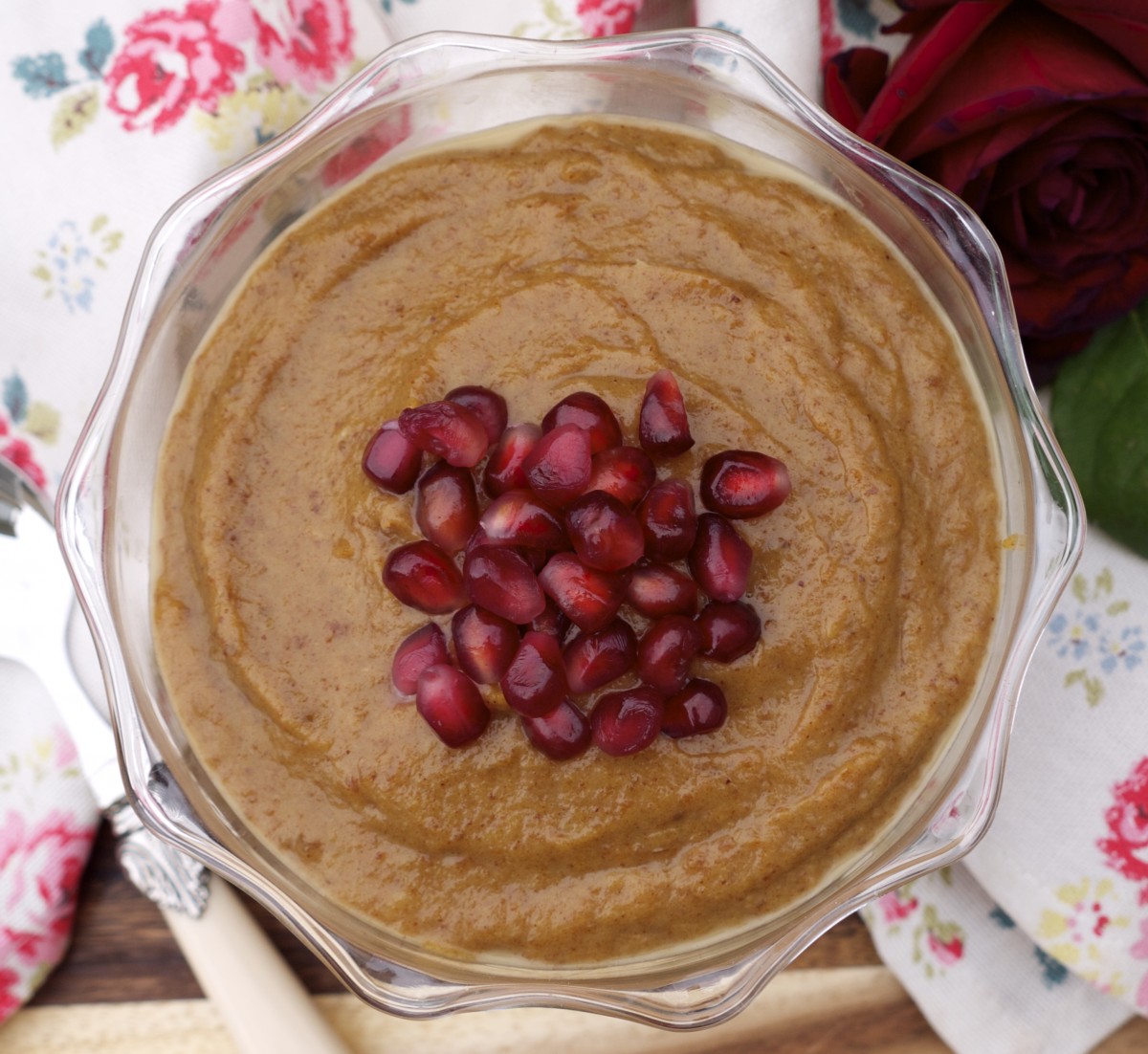 Caramel sauce made from soaked and blended dates, plus a few extra nifty ingredients, is a godsend for anybody that loves their desserts and sweet treats, but wants to enjoy them without guilt. Cheat clean!
I've been making caramel sauce now for a number of years, and you may have spotted it as the key ingredient in a number of my desserts and sweet treats, from my healthy 'Mars Bars'…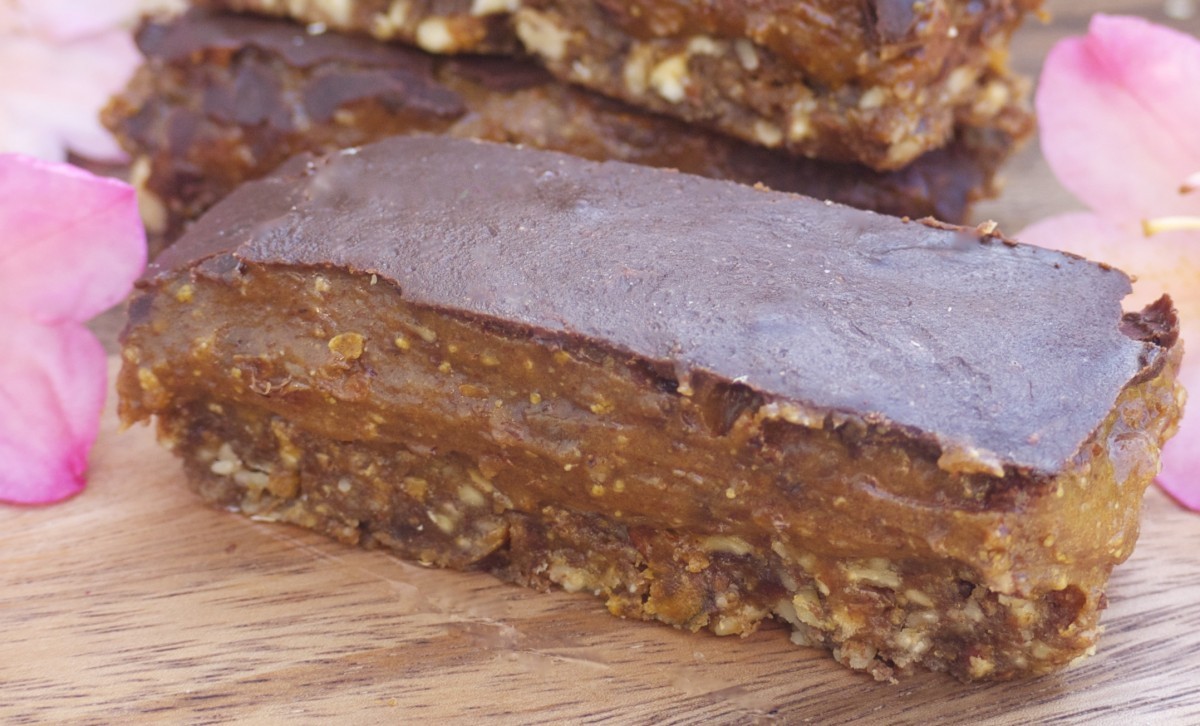 to my squidgy banoffee pie!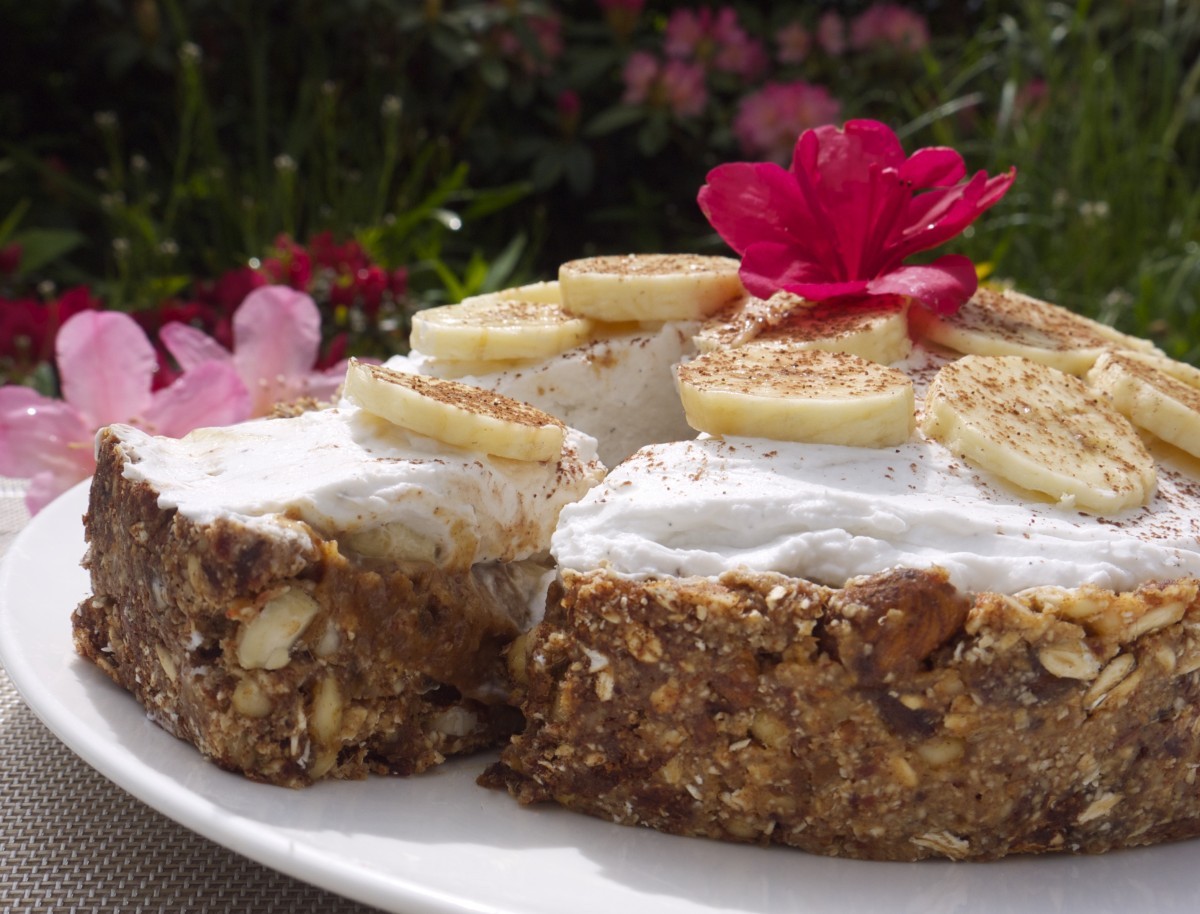 If you're already a fan of caramel, I think you will be amazed at how delicious this sauce tastes. And even better? It only contains three main ingredients! Dates, almond butter and vanilla.
Dates are like nature's toffees. Yes they're sweet and I certainly wouldn't recommend having them, or this sauce, every single day, but they make an awesome ingredient in sweet treats because they're so rich in fibre and nutrients.
This fibre helps to slow down the rate that their natural sugars get absorbed into your blood stream, so you don't experience a sugar high and subsequent crash. This also sends your insulin levels soaring and can affect everything from your fat burning abilities to your body's intricate hunger control mechanisms, cravings and even your mood.
I love the creaminess of the almond butter in this caramel sauce, and I used a smooth, unsalted version. The vanilla extract is important to the taste of the sauce too, and even better if you can use real vanilla seeds for a more authentic flavour. But if not, look out for a pure extract without added sugar.
The main steps to this sauce couldn't be easier! First, I soaked the dates in hot water to soften them enough for my blender…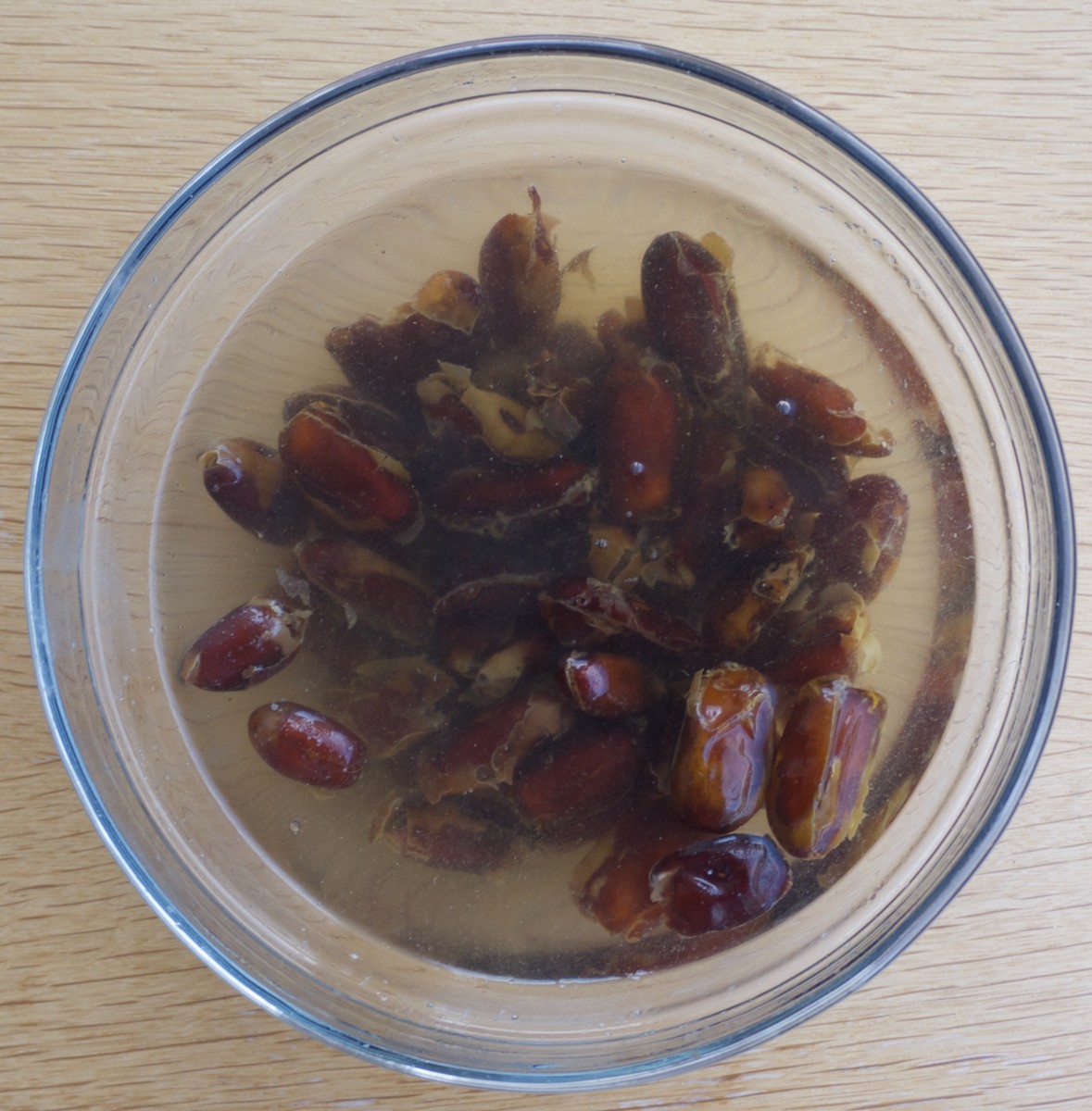 Then I drained the dates, popped them into the blender and added a generous tablespoon of almond butter…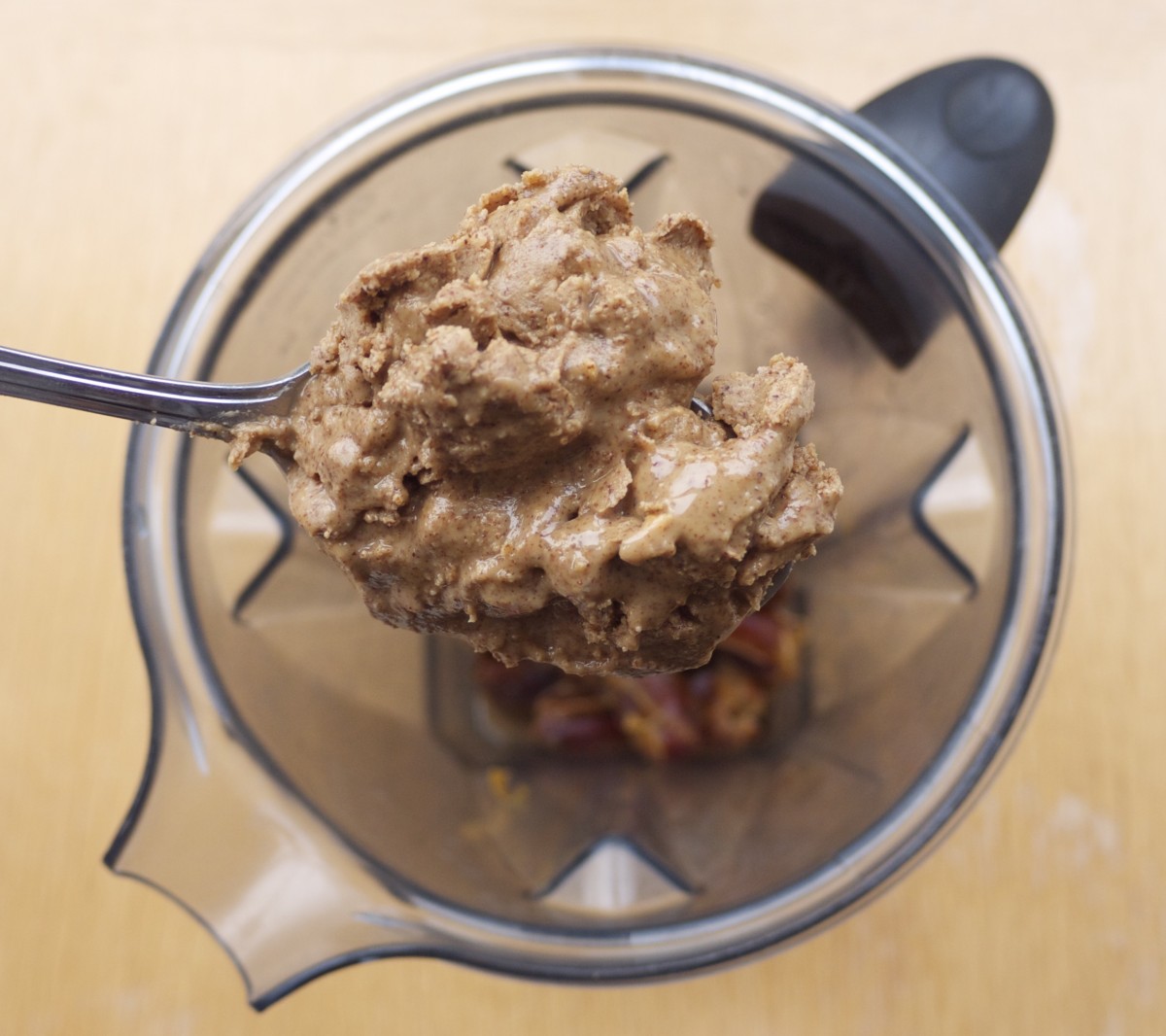 Followed by two teaspoons of vanilla extract…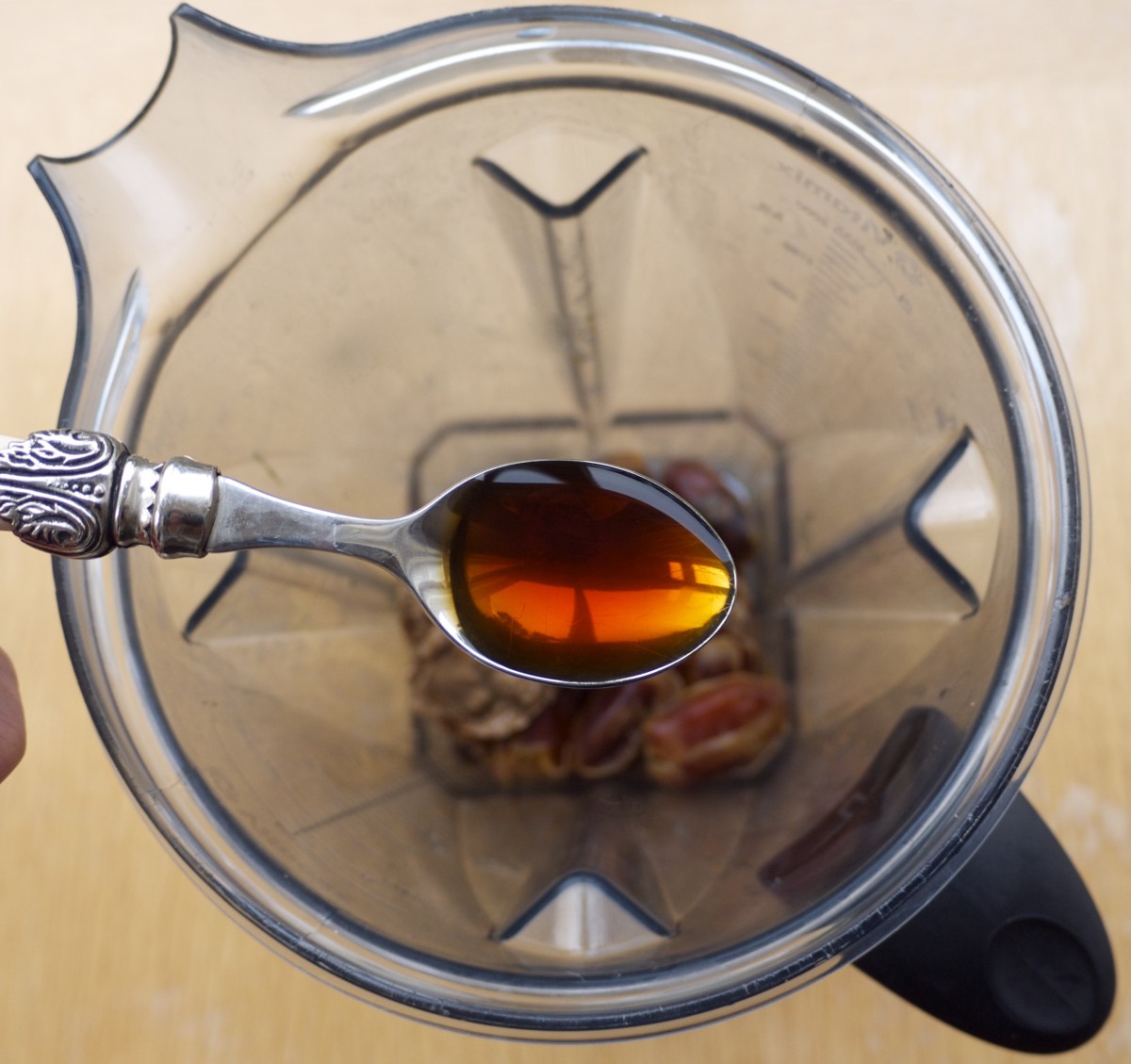 Then I whizzed it all up together with the help of a few splashes of warm water to make healthy vanilla caramel sauce!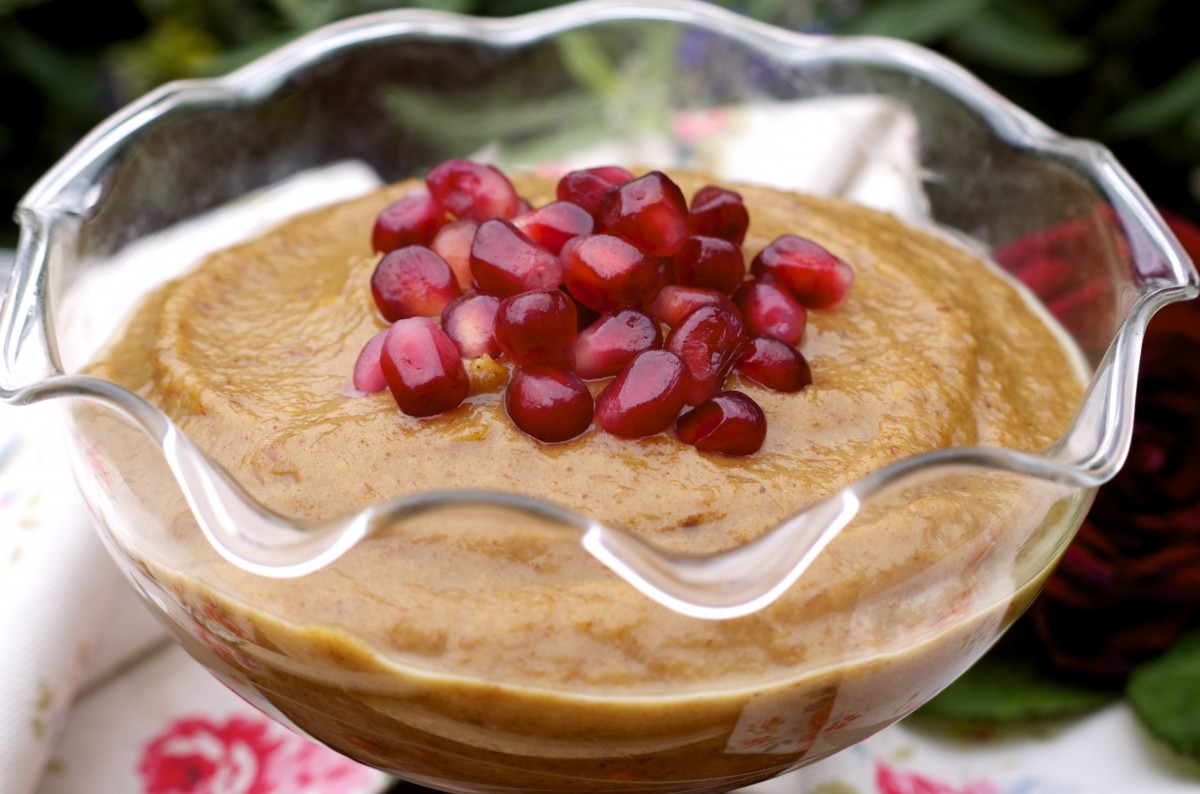 You may want to enjoy it warm, as a dip for strawberries and apple slices or drizzled on ice-cream. Or else pop it into the fridge for 20 minutes to allow it to set, and use it to make my 'Mars Bars', banoffee pie, caramel slices, or whatever you like! I decorated mine with pomegranate seeds… I love how pretty the bright red jewels look against the creamy sauce 🙂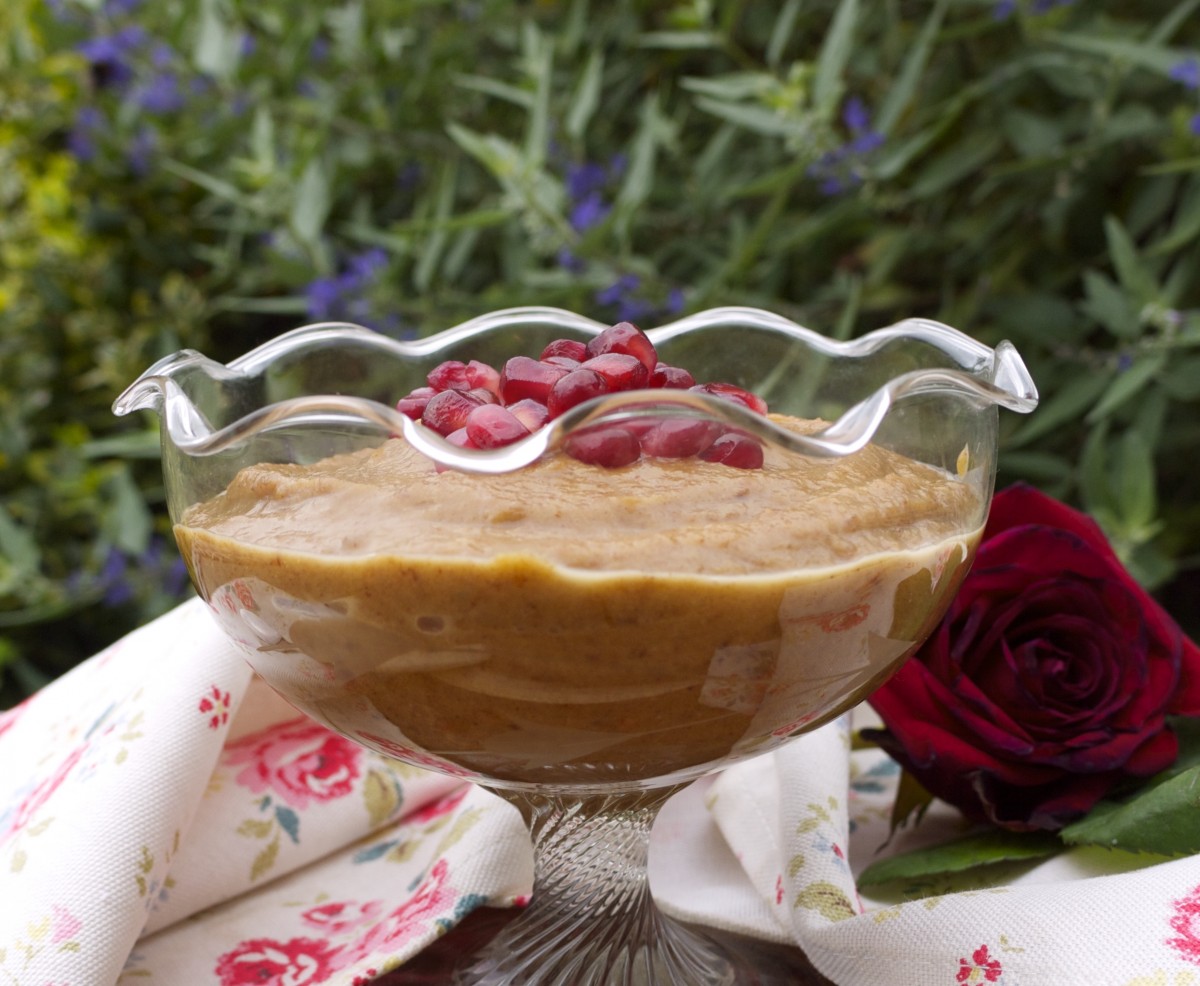 Let me know if you give this vanilla caramel sauce recipe a go and I love to see all your creations on social media! Simply tag #RosannaDavisonNutrition on Instagram or Twitter or come on over to my Facebook to say hello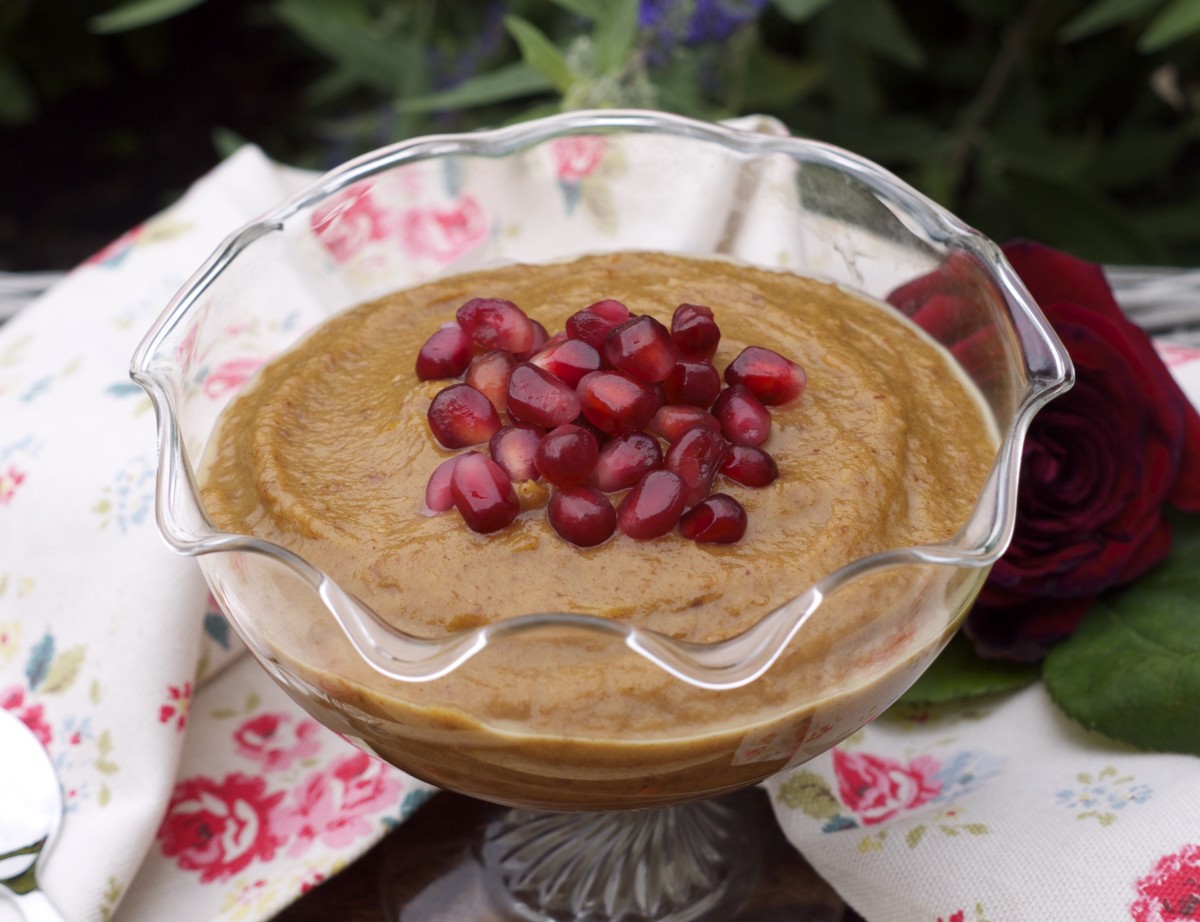 Healthy Vanilla Caramel Sauce
2015-09-05 08:16:58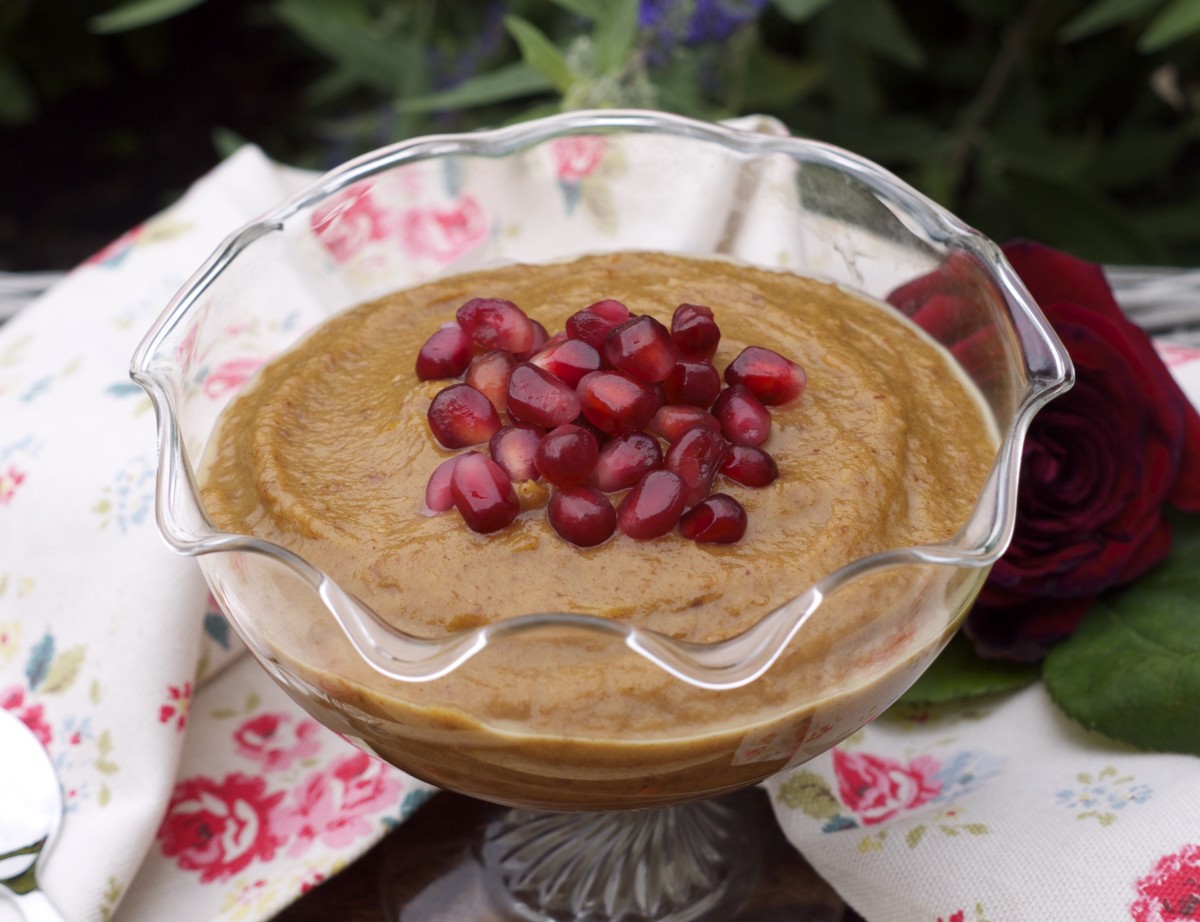 Serves 4
The perfect sweet, sticky, delicious caramel sauce for desserts and sweet treats. It also works well as a dip for apple and strawberries!
Ingredients
250g dates, pitted and soaked in hot water for 20 minutes to soften*
1 tbsp smooth almond butter (tahini and hazelnut butter are other good options)
2 tsp vanilla extract or vanilla seeds
splash of warm water, to blend
1 tsp lemon juice (optional)**
Instructions
Place the pitted dates in a bowl and cover with hot water. Leave for 20 minutes to soften.
Drain the dates well and place in a food processor or blender (I used my Vitamix blender) with the almond butter and vanilla.
Add a splash of warm water to blend and add more if necessary, but avoid using too much as it may water down the sauce. Stop and scrape down the sides if necessary.
Serve warm or leave it in the fridge for 20 minutes to chill.
Notes
*If you're using Medjool dates, there's no need to soften them first as they're naturally soft
**I like to add in lemon juice to cut through the sweetness of the dates a bit, but it's completely up to you.
Any leftovers can be stored in an airtight container in the fridge for up to 3 days.
Rosanna Davison Nutrition https://www.rosannadavisonnutrition.com/