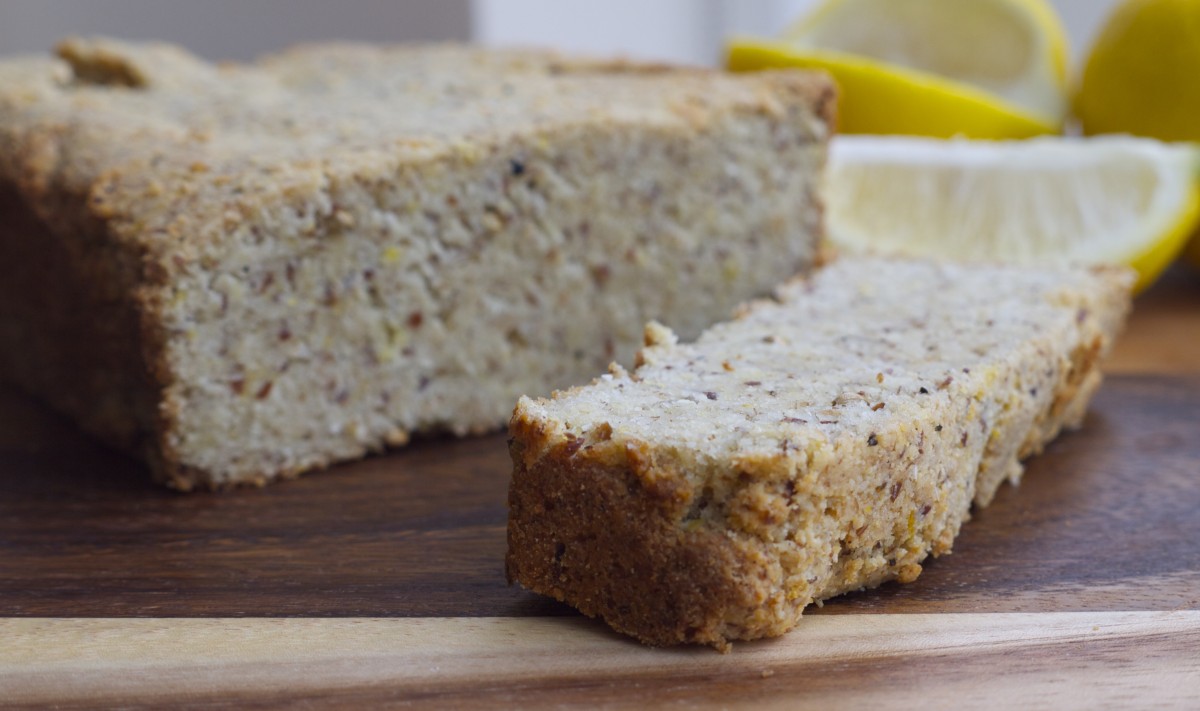 When I really like a new recipe, it can be tempting to make it over and over again in different flavour combinations. That's exactly what happened this week, when I perfected my recipe for this low-carb chia bread. I just loved how light, fluffy, delicious and healthy the bread was, that I couldn't resist trying out other twists on it. And that's how this lemon and coriander bread was born!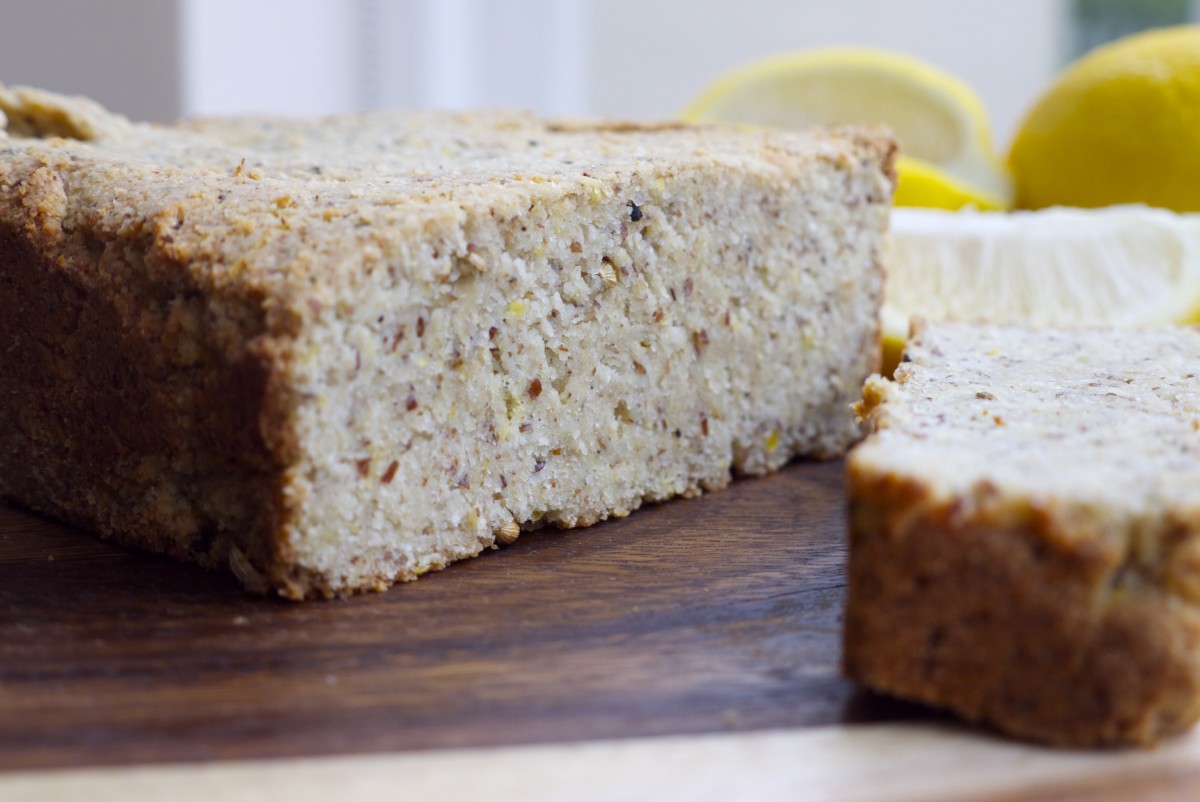 I thought it would make a delicious base for hummus, guacamole or even a few slices of ripe avocado, to really bring out the zesty lemon flavour. Plus it toasts well!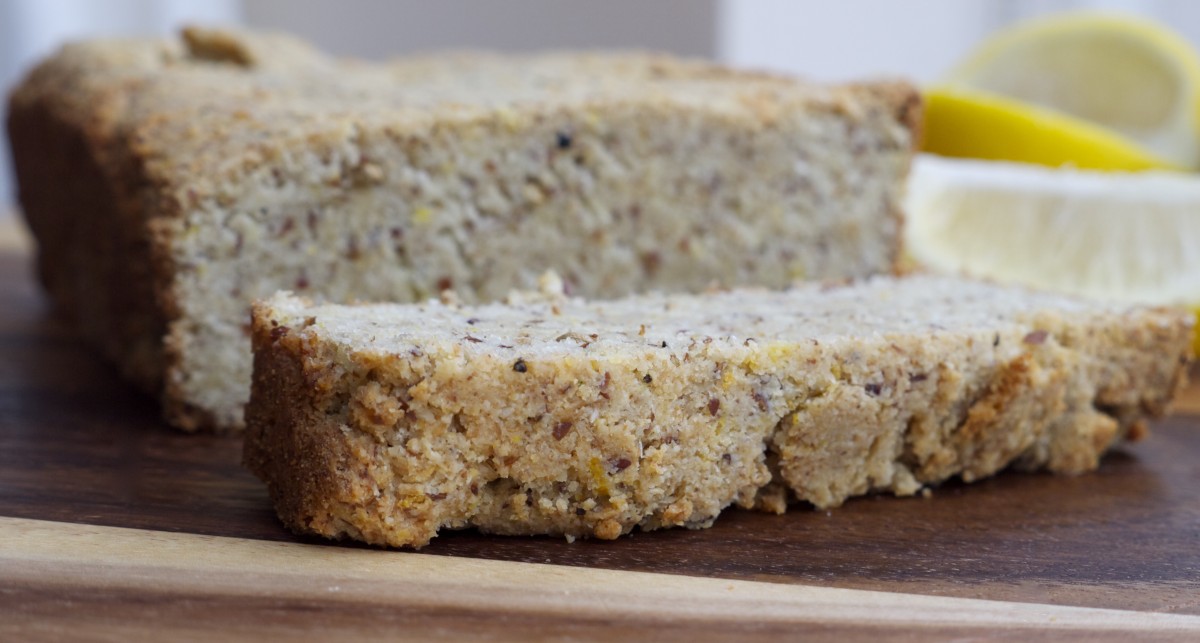 I used a selection of naturally low-carb and high fibre and high protein ingredients for this recipe, with ground almonds, coconut flour and psyllium husks being used in place of regular flour. The latter are jam-packed with soluble fibre for a healthy gut. This combo helps to keep you feeling full for longer and also means that blood sugar levels won't climb sky-high, before crashing an hour or two later and possibly affecting your mood, emotions and hunger signals.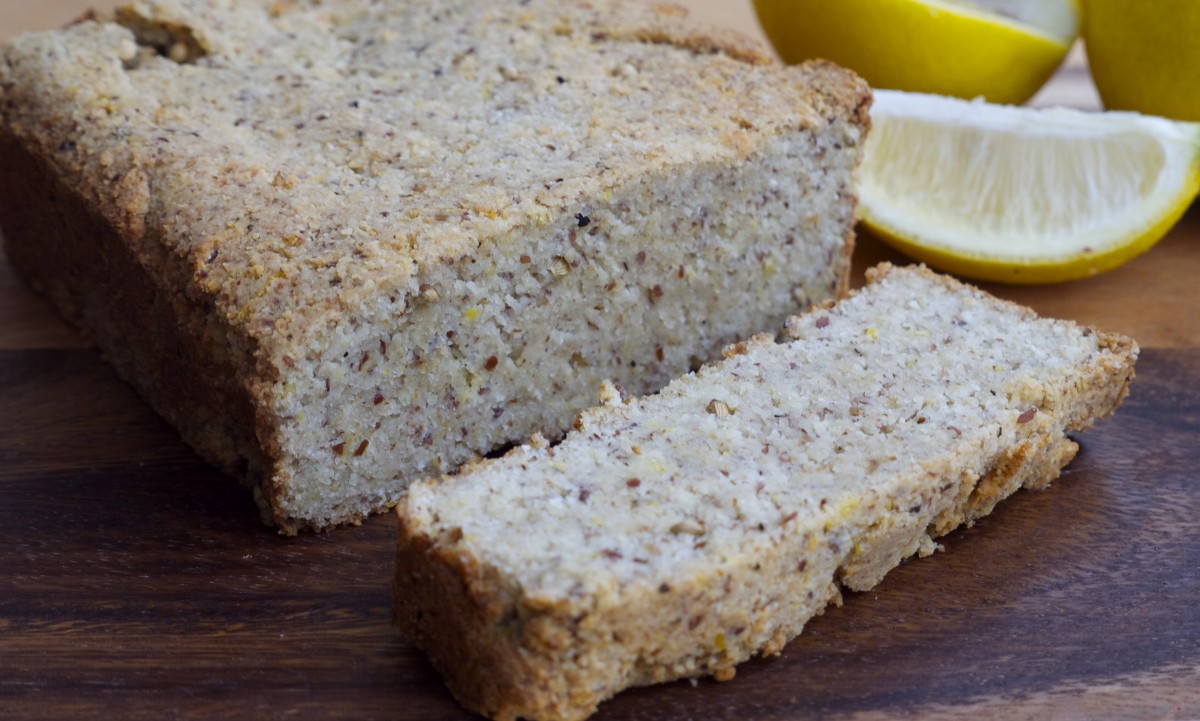 I really like the fragrant flavour of whole coriander seeds, but if you prefer to leave them out, then this recipe would work just as well. You could even play around with flavour combinations, and try out lime zest or different herbs and spices. They just help to jazz it up and make healthy bread more interesting! Herbs and spices also have some incredible health benefits too 🙂
I made a pretty small loaf here, but you may want to double all of the ingredients to make a larger version. Just like normal bread, it tastes its best fresh, warm and delicious from the oven, and lasts for up to two days in an airtight container.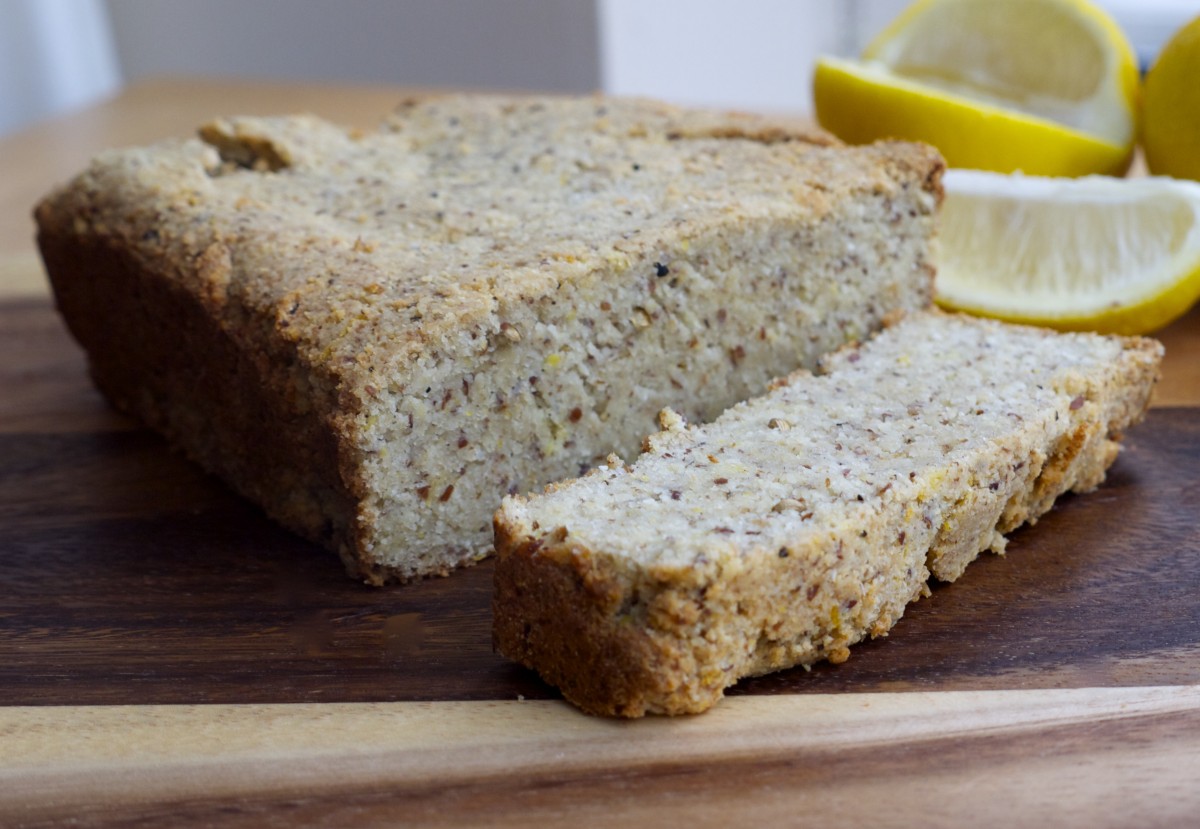 I would love to know if you get a chance to make this lemon and coriander bread! Simply tag #RosannaDavisonNutrition on Instagram or Twitter or come on over to my Facebook to say hello 🙂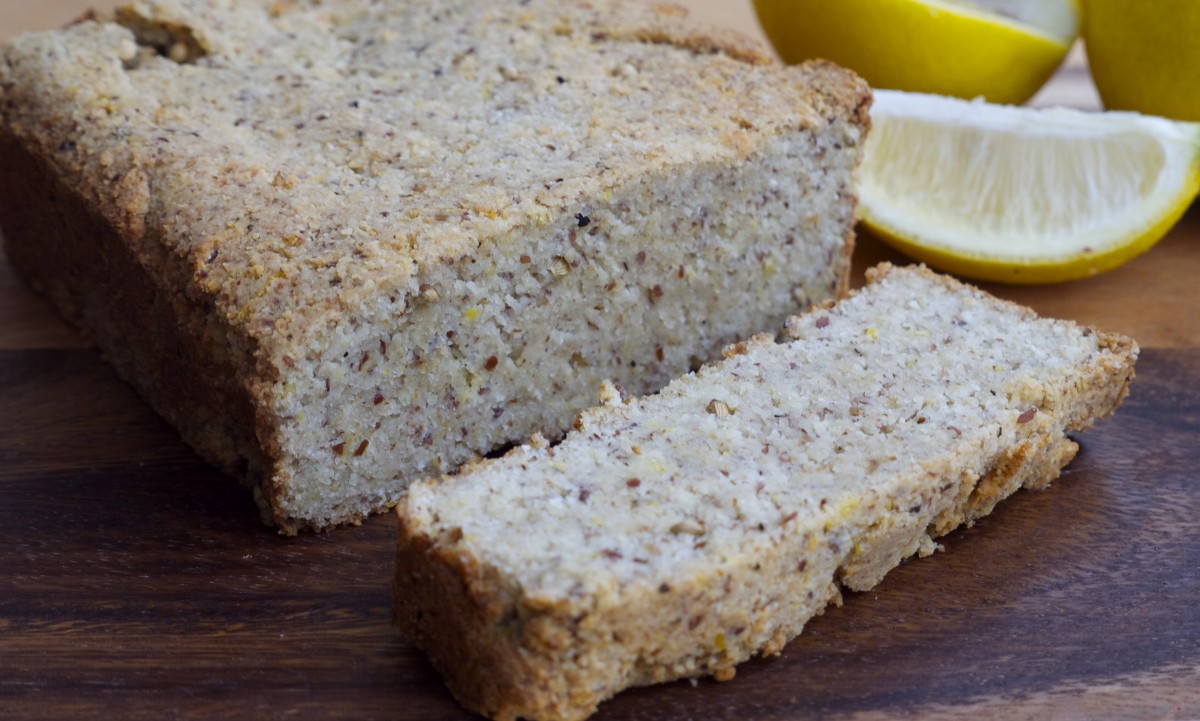 Lemon and Coriander Bread
2015-09-20 16:43:45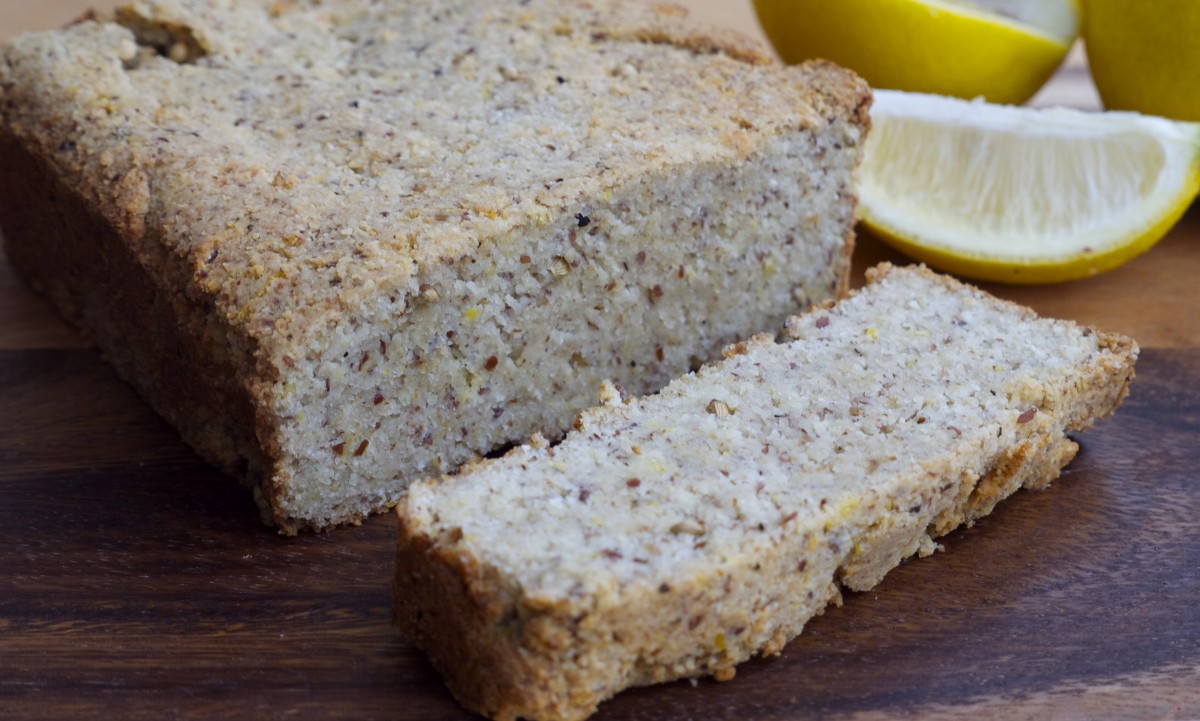 Light, fluffy and low-carb bread, packed with protein, fibre and the zesty, fragrant flavours of lemon and coriander. Perfect enjoyed with hummus or guacamole!
Ingredients
1 tbsp milled flaxseed or chia seeds
2 tbsp cold water
200g (2 cups) ground almonds
2 tbsp psyllium husks
40g (1/3 cup) coconut flour
2 tsp ground coriander
2 tsp coriander seeds
Pinch of salt and black pepper, to taste
The zest from one lemon (use organic if possible)
250ml (1 cup) unsweetened almond milk
55g (1/4 cup) virgin coconut oil, melted
coconut oil, to grease
Instructions
First, make the 'flax egg'. Place the ground flaxseed/chia seeds in a small bowl and stir in the cold water. Set aside for 5 minutes to allow it to set.
In a large mixing bowl, place the ground almonds, coconut flour, baking powder, salt and pepper, psyllium husks, ground coriander, coriander seeds and lemon zest. Stir well together until mixed.
In a separate mixing bowl, pour in the melted coconut oil and almond milk. Add in the 'flax egg' and use a fork to gently whisk it into the liquid to break up any large lumps.
Pour the liquid ingredients into the dry ingredients and stir everything together well to form the dough.
Cover the bowl and set it aside for 1 hour to allow the psyllium husks to absorb the liquid. If the mixture feels too dry or crumbly, add another 1-2 tbsp of almond milk.
Preheat the oven to 180C and prepare a small loaf tin* by lightly greasing it with coconut oil or lining it with greaseproof paper. I used greaseproof paper as it made it easy to lift the entire loaf out once baked.
Place the dough in the tin and press down well to pack it in tightly, ensuring the top is even.
Bake at 180C for 35 minutes until the top is turning golden-brown and a knife stuck into the centre comes out clean.
Allow the loaf to cool on a wire rack for ten minutes before serving.
Notes
* I used a small tin for this recipe. Double the ingredients for a bigger loaf.
The bread should stay fresh for 2-3 days if stored in an airtight container in a cool, dry place.
Rosanna Davison Nutrition https://www.rosannadavisonnutrition.com/