On Monday morning, I flew to Hamburg in Germany for the annual Movie Meets Media event at the Atlantic Kempinski Hotel.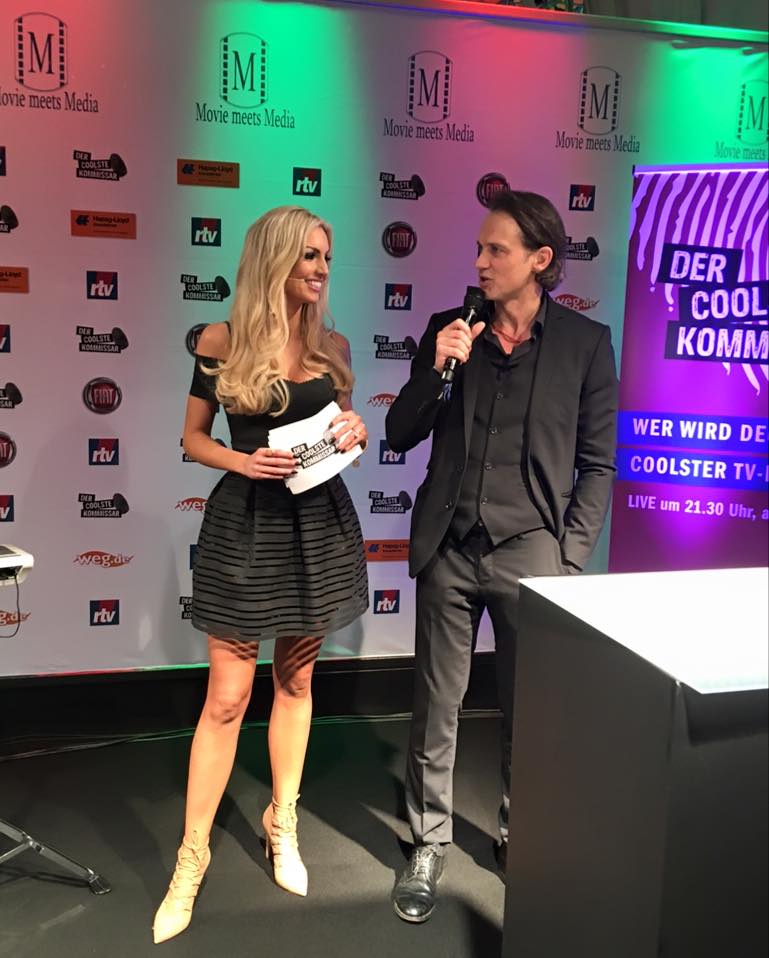 It's essentially a networking event for people in the film and TV business, and media and advertising, and attracts huge crowds each year… plus it's a brilliant party once the business part is over! 🙂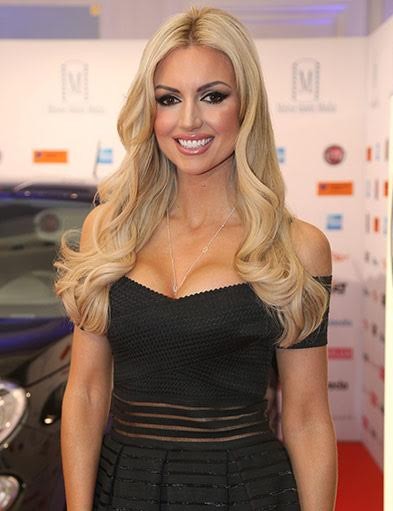 I was asked to present a series of awards to TV actors during the evening, with the event being televised for a German TV channel.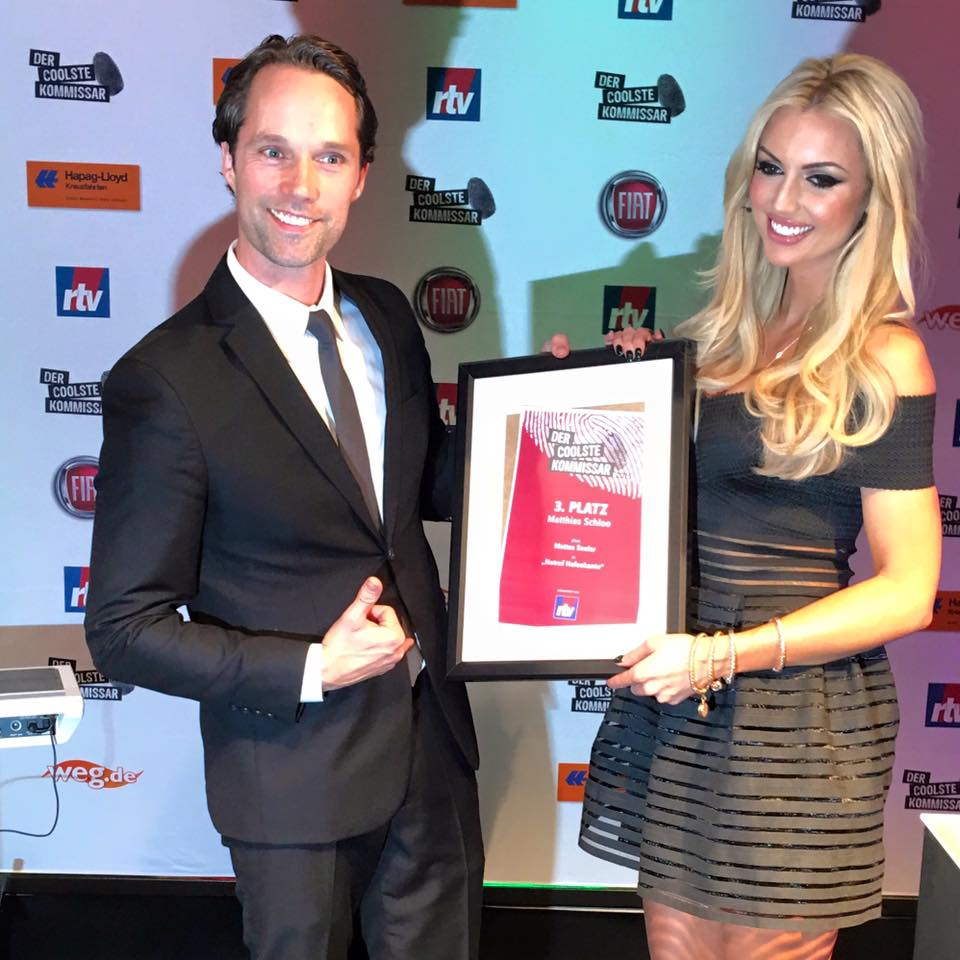 My dress for the event was this Bardot Bandage Skater Dress (€56) from Misguided…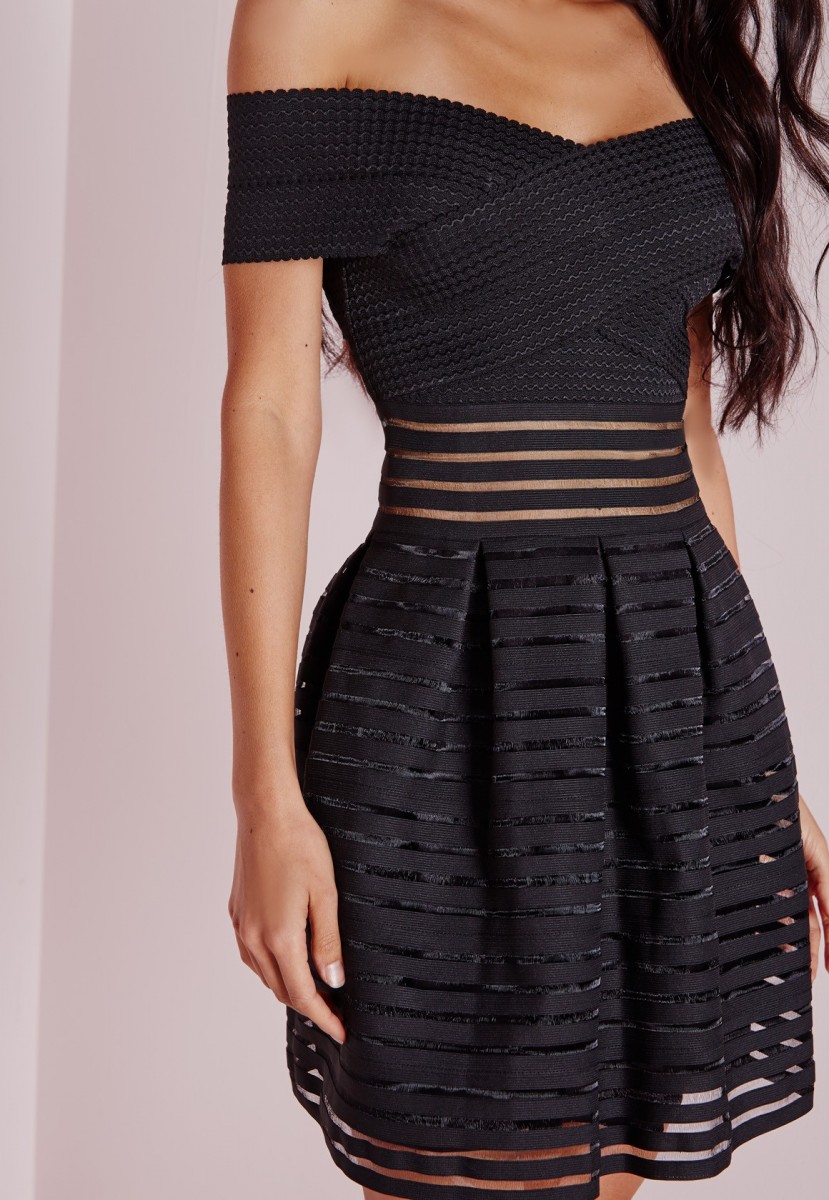 As much as I love colour, I always seem to end up in black at this time of year! Little black dresses are just easy to wear, aren't they? Especially when you're travelling, it's so much more simple to pack a few different outfits with accessories and shoes that will work for them all… and they always end up being black!
What appealed with this dress, was the Bardot-inspired neckline, as well as the mesh insert striped skirt. This style has been everywhere this year, and I love how feminine and flattering it can look.
If you like this look, here are four more of my fave Bardot-style dresses (and they're all €35 or under!):
1. Sheer Striped Bardot Bodycon Dress (€35)
You can't go too far wrong with a classic LBD, but I love the striped mesh detail in the Bardot neckline here. Super sexy!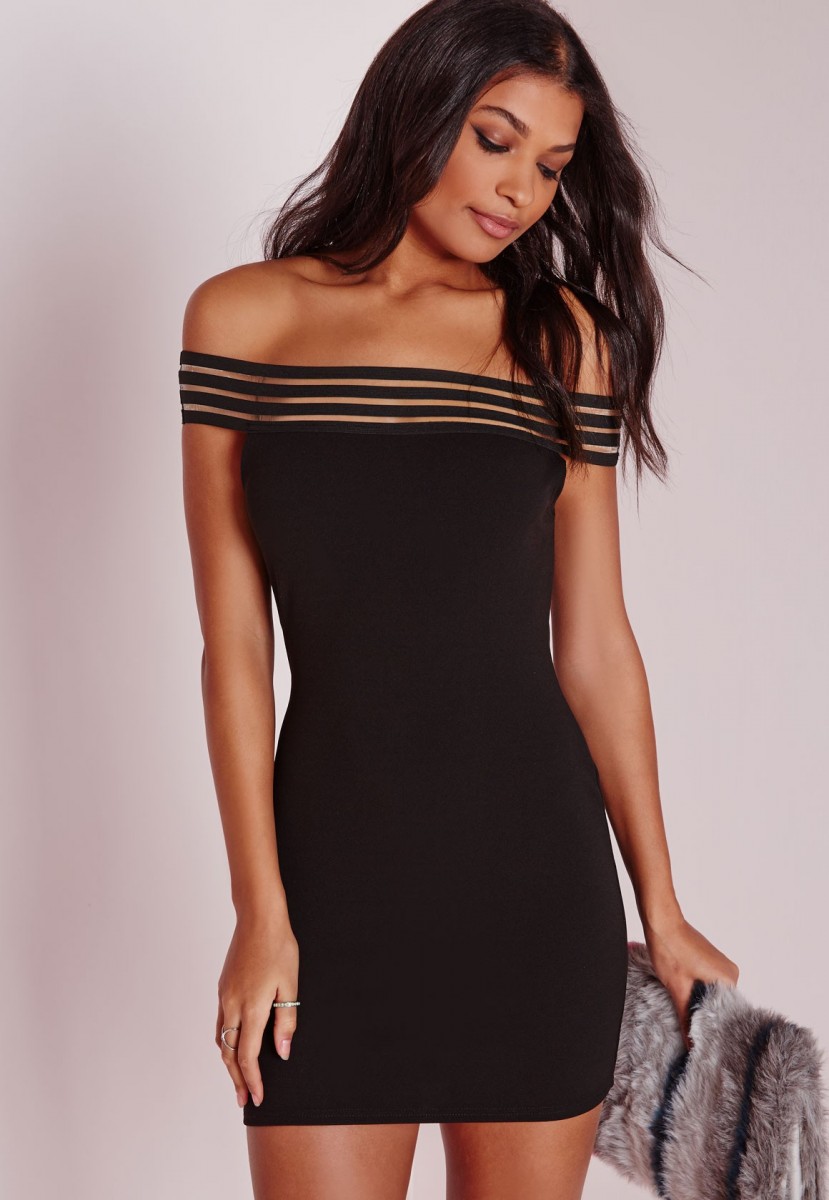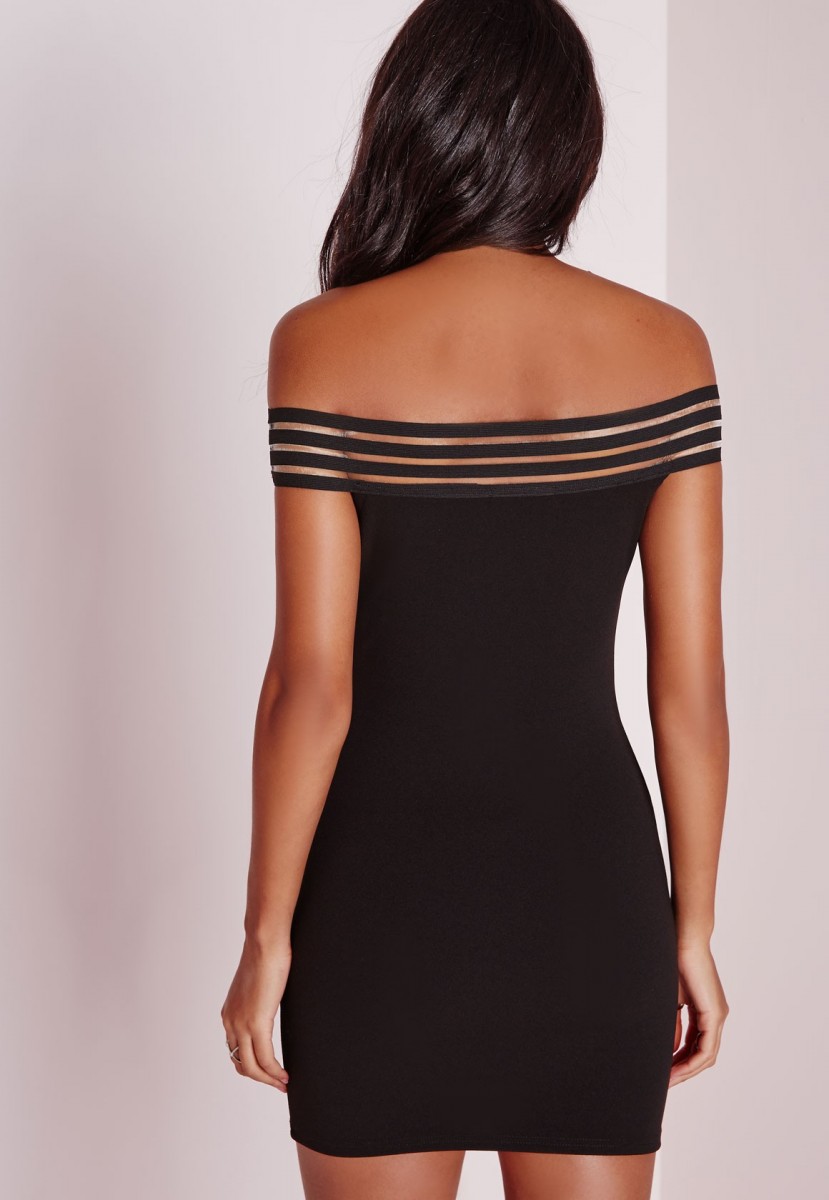 2. Bardot Crepe Bodysuit (€21)
A good bodysuit is one of the best investments you can make, as they're so versatile and look great with both skirts and trousers. They're fitted, flattering and comfortable to wear.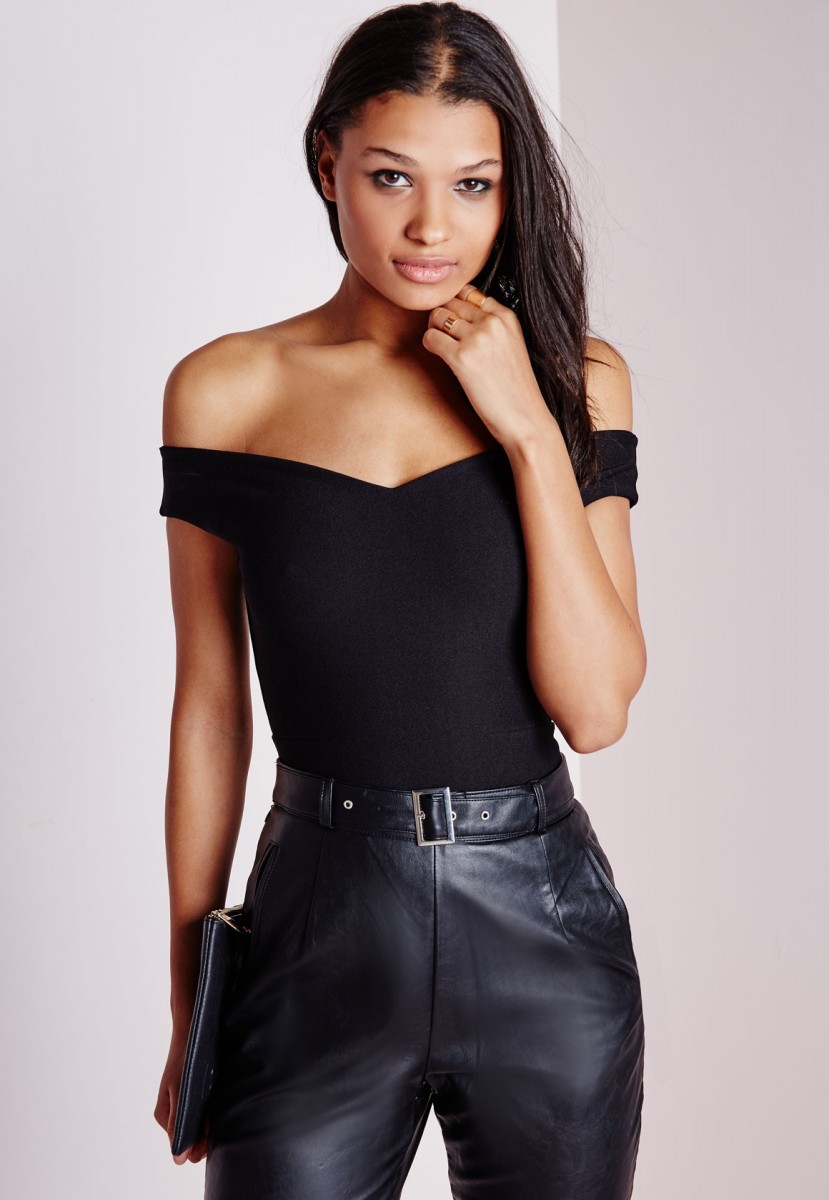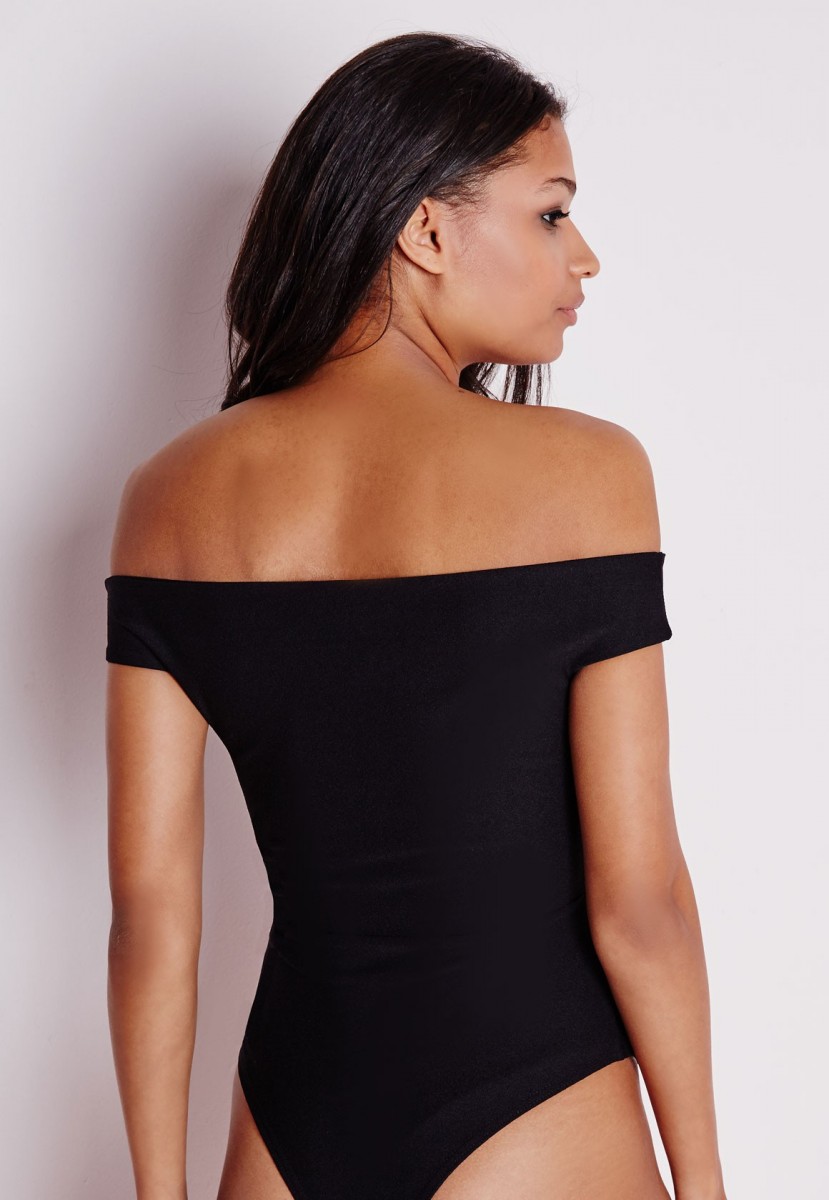 3. Crepe Bardot Midi Dress in khaki (€35)
I love ladylike midi dresses, and the Bardot neckline here makes it so elegant. Khaki is also a fantastic colour for winter, and a great alternative to black. Add some gold accessories and strappy heels for a great Christmas party look!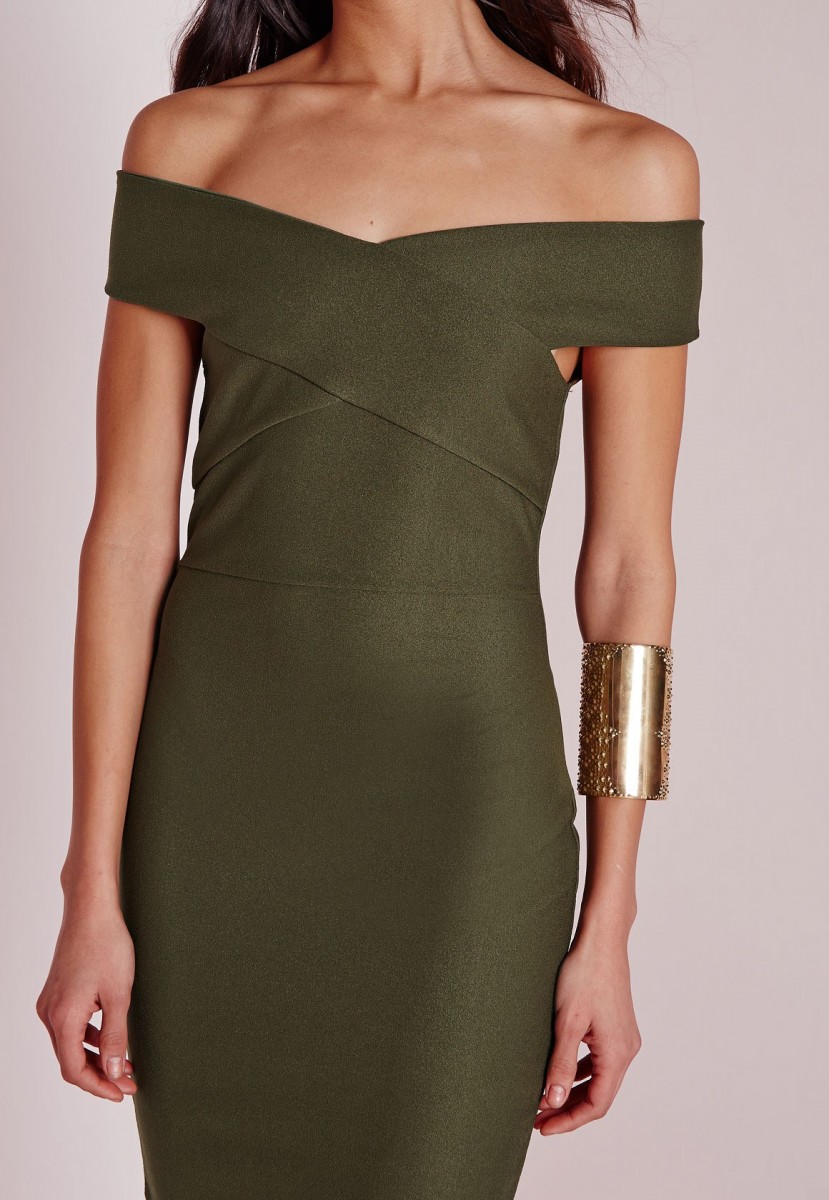 4. Knitted Long Sleeve Folded Bardot Top in Nude (€28)
A neutral nude is such a practical piece to have in your wardrobe, and this would look great with a patterned skirt or trousers. I love the long sleeves, Bardot neck and longline shape, for a comfy yet flattering fit.