Hi everyone!
The weekend is almost here (and it's a bank holiday here in Ireland. Yippee!), which means that a lot of us like to be able to relax and enjoy a treat, whether that's a nice meal or a few drinks over the weekend. And believe me, I'm all for treating ourselves because it makes healthy eating the rest of the time so much more worthwhile. We'd go crazy if we couldn't relax and enjoy a little of what we fancy from time to time!
I really enjoy going for a big Indian meal when I fancy a blowout. I love my curry, rice and poppadoms with all the different types of chutneys.
Going out to dinner with my husband, friends and family is a really nice treat at the weekend, and something to look forward to. So many people ask me if it's difficult to stick to my plant-based diet when eating out. The truth is that it's not exactly difficult, but it can require more thought and explanation in certain countries.

Here is a guide to the food I generally choose at various types of restaurants:
Indian
Indian cuisine tends to cater well for vegetarians, and there are so many variations of vegetable curries, lentil dahls, spinach dishes, okra, and chickpea-based meals, to name just a few. My favourite restaurant in Dublin, called Rasam, happens to be an Indian and has a brilliant range of vegetarian and vegan dishes. I usually opt for a side dish as a starter, something like spiced cauliflower florets or mushrooms. Then I get the vegetarian Thali, which is a selection of vegetable dishes served in small bowls, along with rice. Ask for coconut-milk based vegetable curries, or lentil and chickpea dishes and lots of veggies.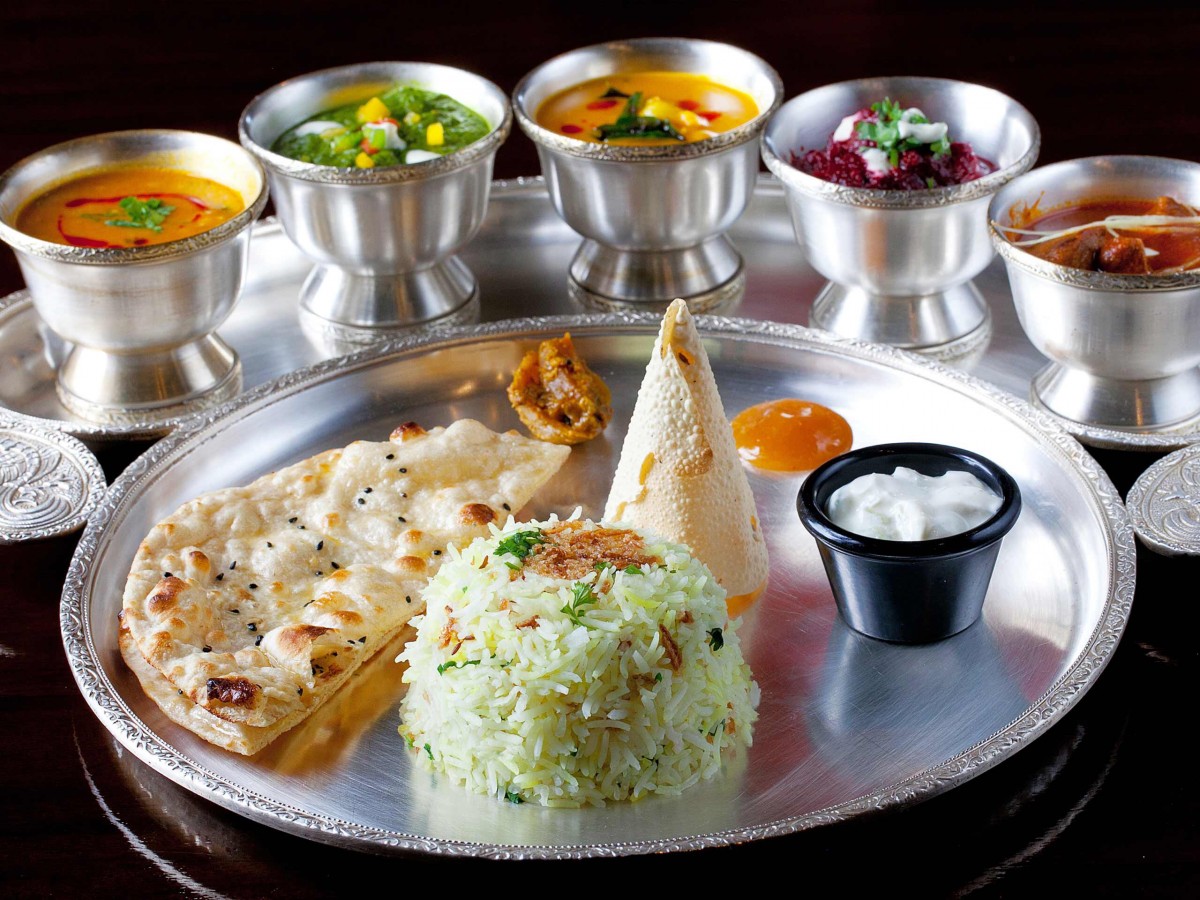 Italian
I love Italian food and visited Sicily for a wedding last year, where they had the most amazingly fresh, sun-ripened fruit and veg. The tomatoes were bright red and juicy, and the peaches were so naturally sweet and syrupy. I usually asked for a large green salad with walnuts, avocado and sun-dried tomatoes, followed by grilled veggies or a minestrone soup, depending on how hungry I felt. Italian food tends to have a good selection of vegetables, soups and even risotto minus the cream and parmesan, with plenty of veggies, would make a filling main course.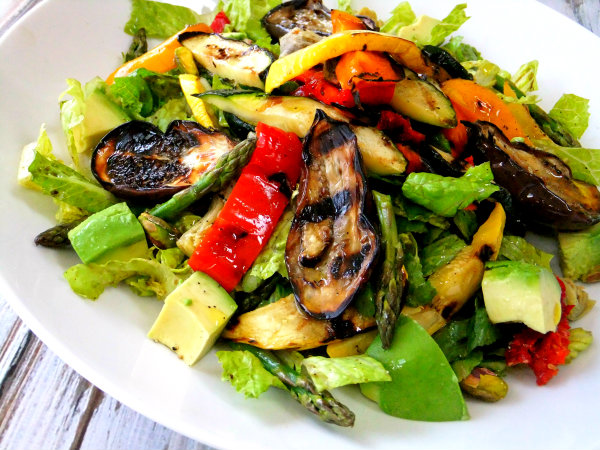 Greek
I absolutely adore Greek mezze, so If I'm in a Greek restaurant, I always ask for a selection of mezze dips like hummus, tabouleh and baba ganoush, plus lots of olives and a big Greek salad without the feta cheese. They sometimes serve falafel too, a chickpea-based dish. Greek restaurants will also usually serve me a platter of grilled vegetables. Whenever I'm in London, I pay a visit to a restaurant called Halepi, which is a real neighbourhood restaurant that serves authentic, fresh Greek grub. I always have to be rolled out of the place!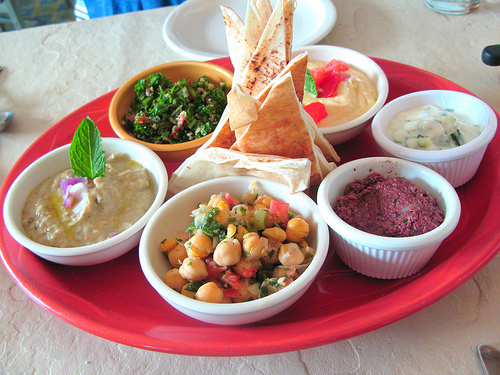 Chinese
Being vegan doesn't stop me enjoying Chinese food, and I've spent a lot of time in the country too! I usually ask for a spicy cucumber salad, followed by vegetables stir fried in garlic and ginger with cashew nuts, plus sautéed broccoli on the side. Chinese restaurants generally have a vegetarian section to their menu and a decent choice of vegetable-based dishes.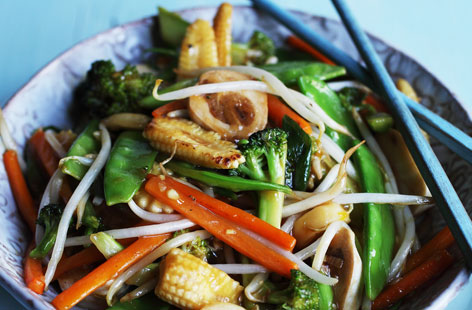 Japanese
Love this! I ask for steamed edamame, kimchi and miso soup or a salad as a starter, followed by sushi made with raw cucumber, asparagus, avocado and brown rice if its available. I also love the pickled ginger and wasabi accompanying it. I really like the restaurant, Yamamori, for fresh, healthy and authentic Japanese fare.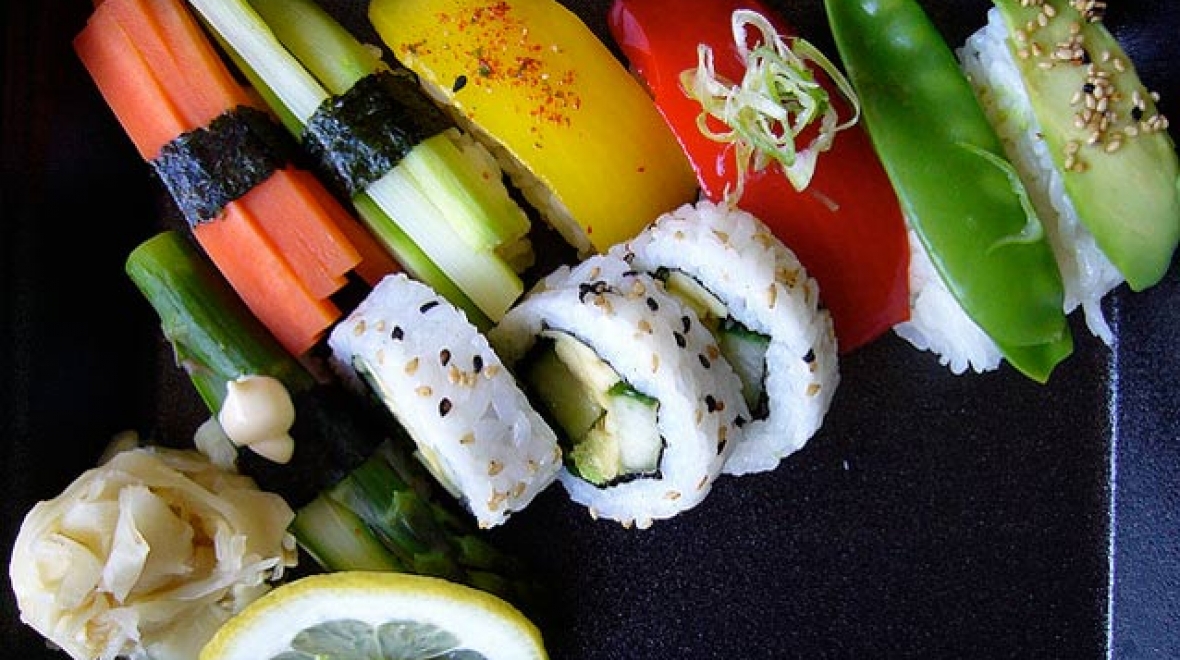 French
French food can be very much meat, butter and cream-based, so I've always found it to be one of the more difficult countries to eat in. I usually go for my default menu choices of a large green salad with pine nuts, tomatoes, avocado and onion, followed by a plate of mixed grilled or steamed vegetables and baked potato. This tends to be the simplest option. Just make sure they don't pile butter onto the vegetables and ask for minimal oil to be used.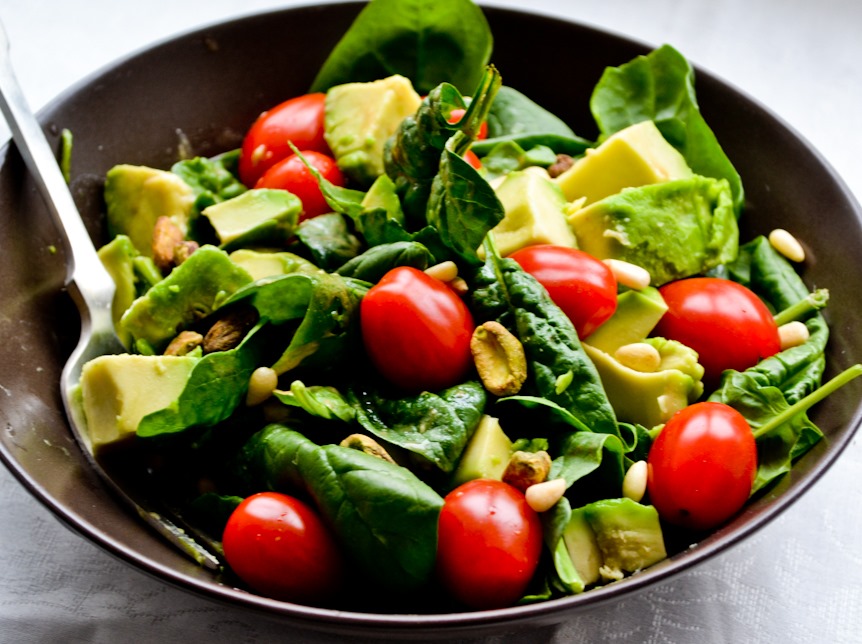 German
Again, not the easiest country as German food can be heavy and is also very meat-based. I usually ask for a salad with chopped carrot, sauerkraut, tomatoes, olives and onions, followed by a selection of whatever butter and cream-free vegetables and potato they happen to have going in the restaurant.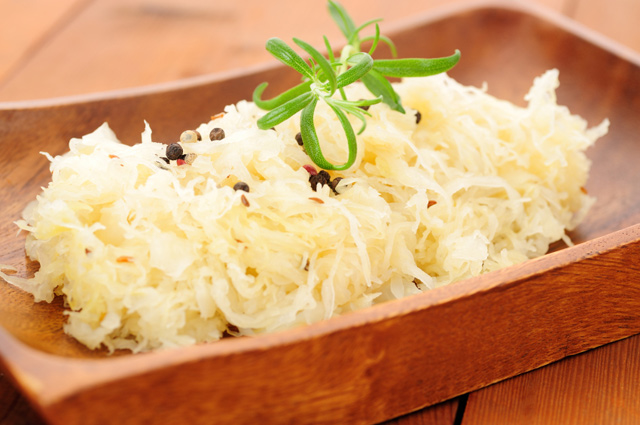 I would love to know if you end up following any of these tips, so don't forget to tag #RosannaDavisonNutrition on Instagram or Twitter and like me on Facebook