My recipe this week for SoSueMe readers is this creamy coconut and berry chia pudding, which I often eat for breakfast because it's such an incredibly nutritious bowl of goodness for your skin, hair, body and energy levels!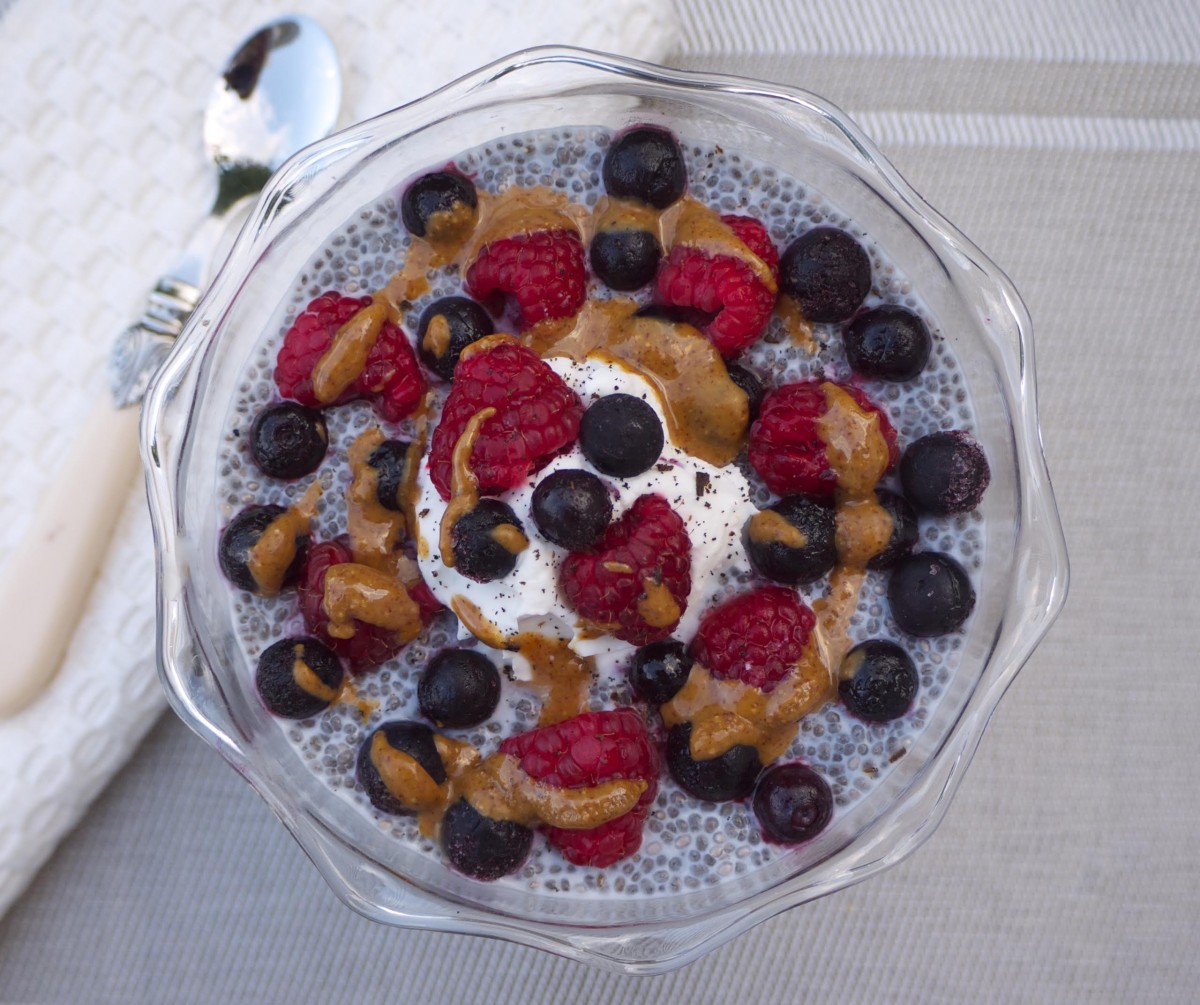 Known as the ancient food of the Aztec warriors who ate them for strength and endurance, chia seeds are an important element of my own diet, and the seed I consume most regularly.
And thankfully, they're also easily available in Irish shops and supermarkets, due to their ever growing popularity amongst Irish consumers.
Chia seeds are a natural and healthy way to manage your weight, because when they're soaked in liquid as I've done in this recipe, they swell to ten to fifteen times their original size and help to keep you feeling full for hours.
They're also packed full of fibre, which helps to keep blood sugar levels stable throughout the day and maintain a healthy digestive system.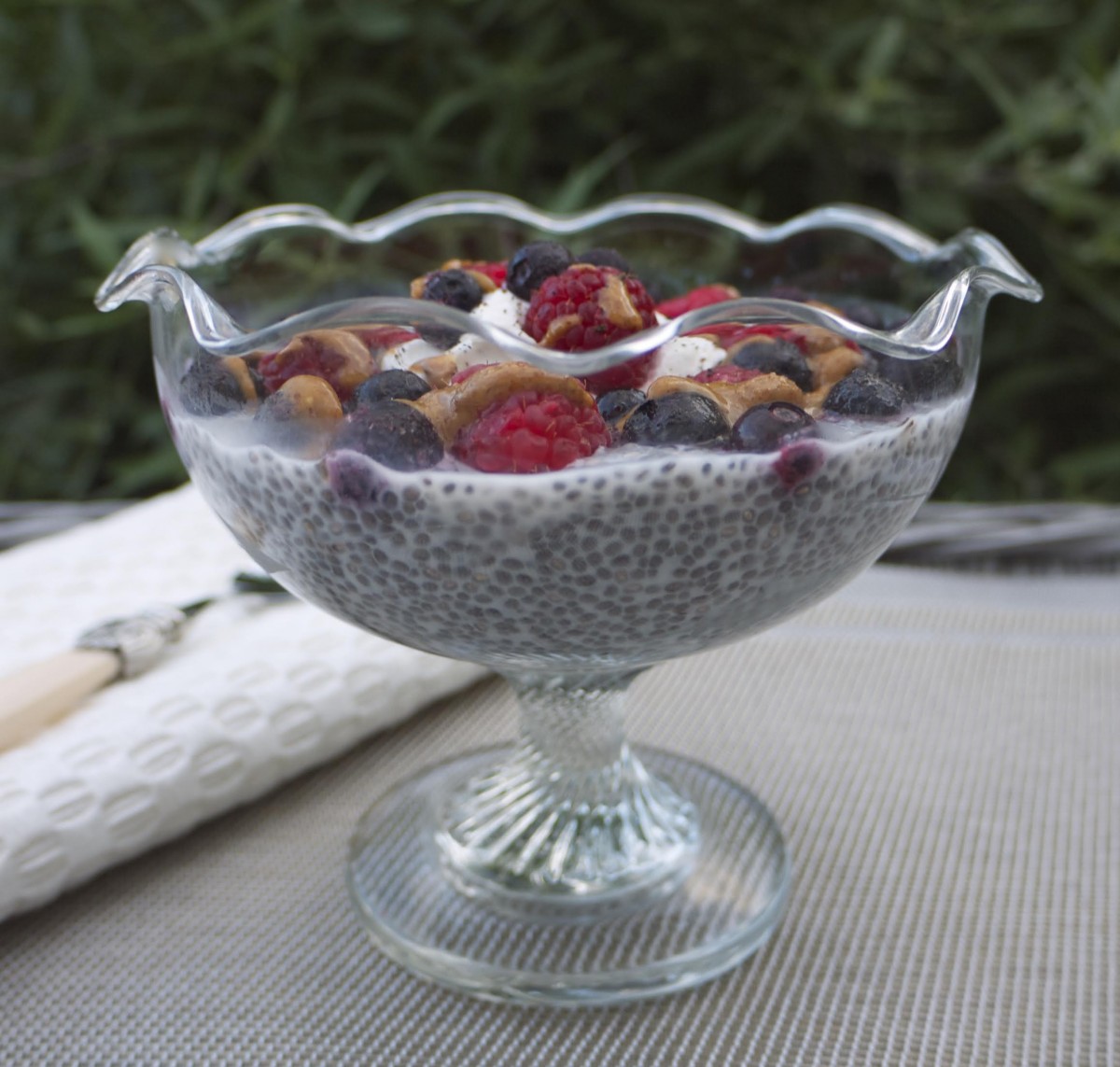 Chia seeds are also a wonderful source of the essential omega-3 fatty acids to keep your skin soft and smooth, plus antioxidants, calcium, magnesium and boron.
As a complete protein, they make the perfect post-workout recovery food but can be eaten at any time of the day!
I made this easy chia pudding by soaked the seeds for ten minutes in Koko coconut milk, then topping it with fresh berries, a blob of Coyo coconut milk yoghurt and a drizzle of smooth almond butter. So delicious and it couldn't be more simple!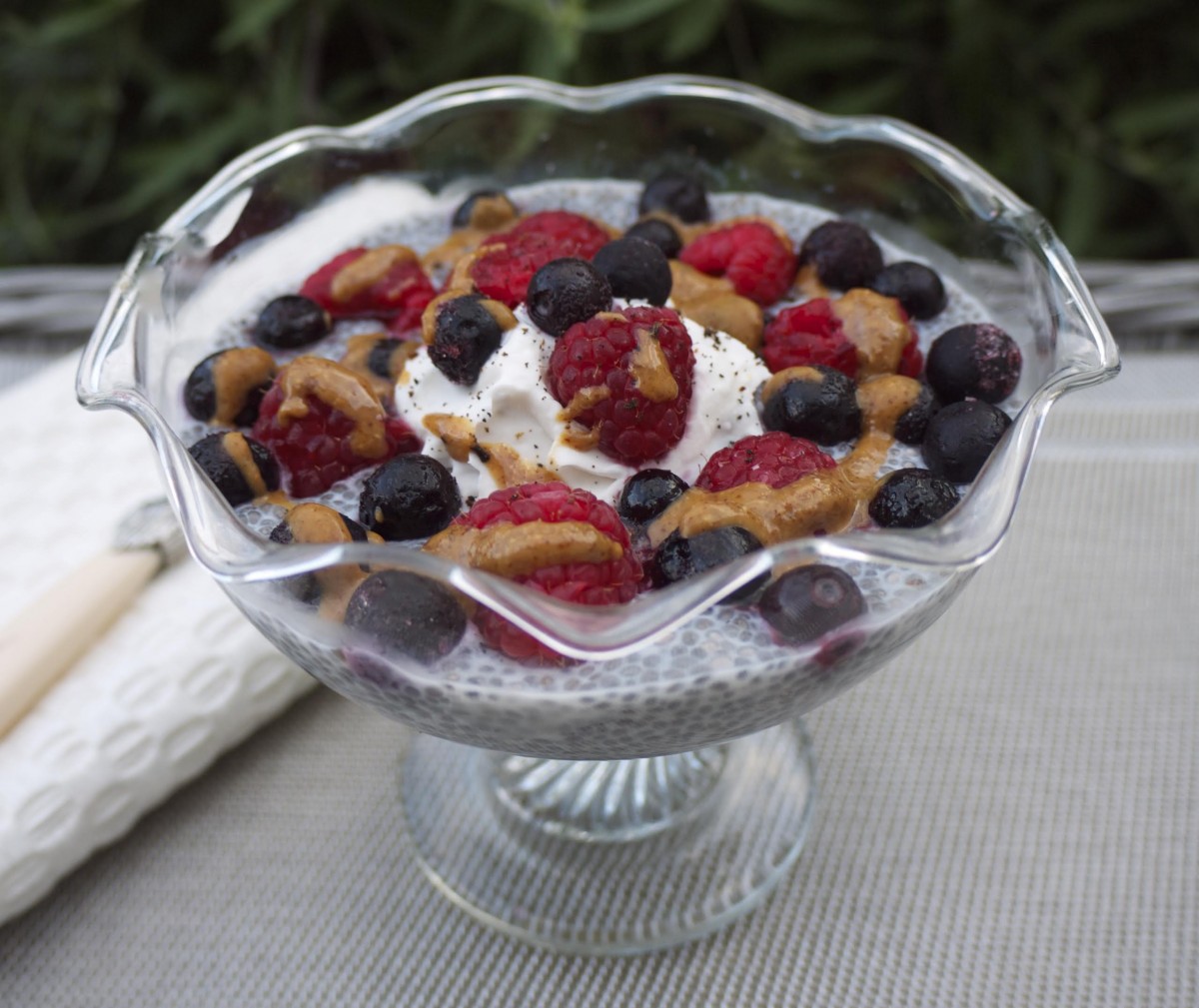 I hope you love this recipe as much as I do and let me know if you give it a go as I love to see all your creations on social media! Simply tag #RosannaDavisonNutrition on Instagram or Twitter or come on over to my Facebook to say hello 🙂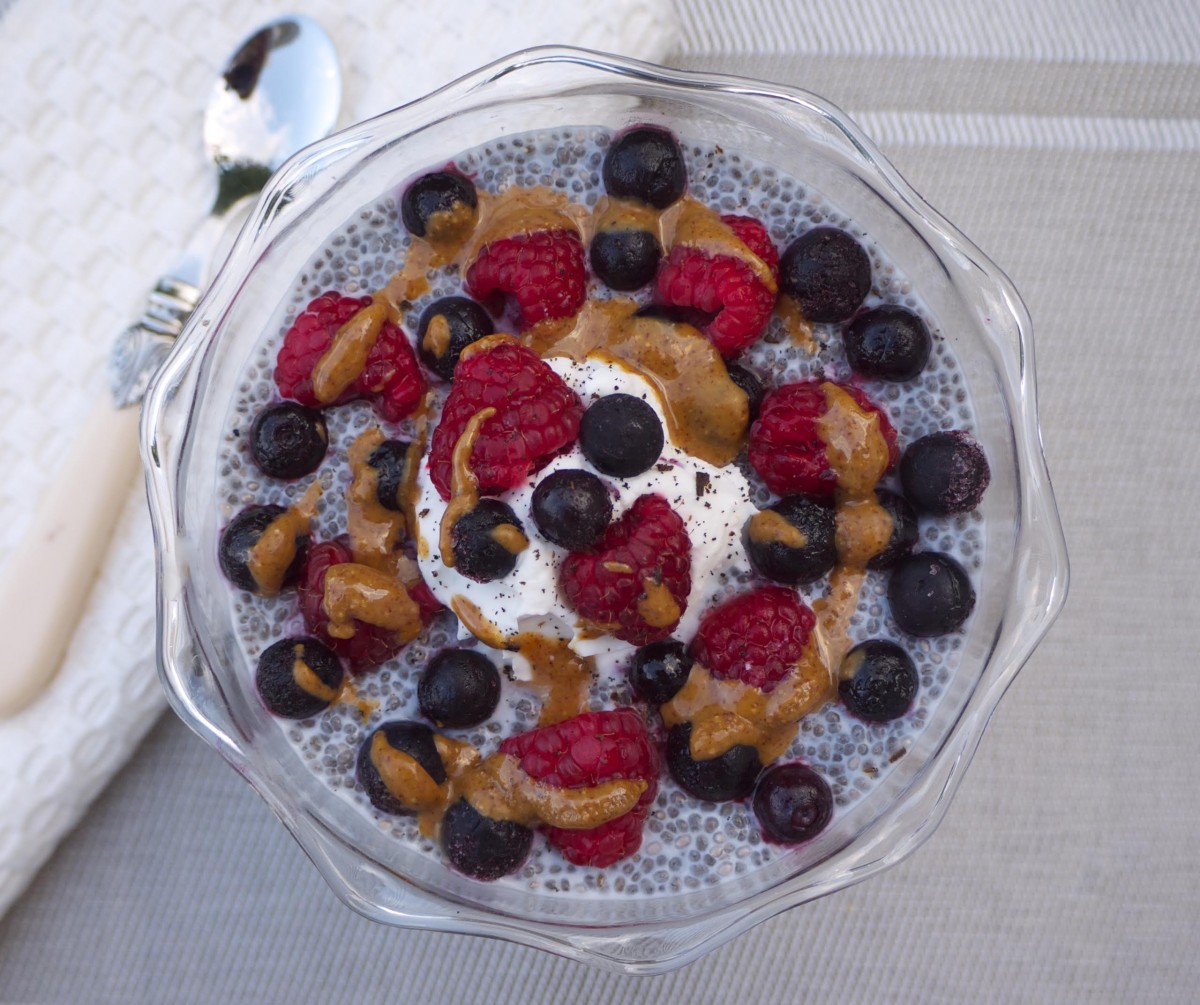 Creamy Coconut and Berry Chia Pudding
2015-07-27 14:26:59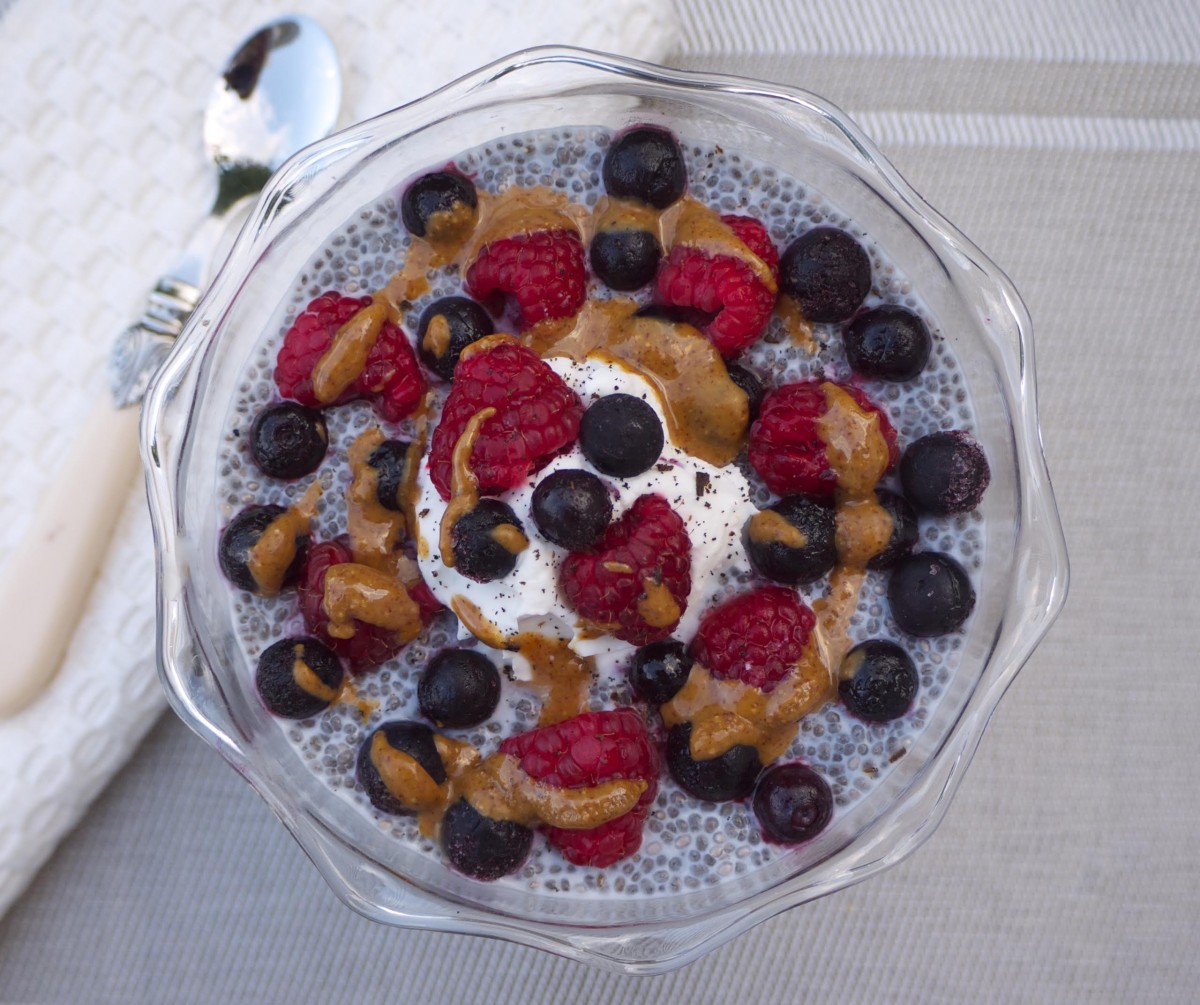 Serves 1
Breakfasts don't get more simple, quick and nourishing than this one! It also makes a great snack and a virtuous dessert option 🙂
Ingredients
3-4 heaped tbsp whole chia seeds
375ml (3/4 cup) Koko low-fat coconut milk or Alpro unsweetened almond milk
Handful of fresh berries - I used raspberries and blueberries
Plain or flavoured Coyo coconut milk yoghurt
1 tbsp smooth almond butter
Instructions
Place the chia seeds in a bowl and pour the coconut or almond milk over them until the seeds are well submerged. Stir them well and set aside for ten minutes to soak up all the liquid. You may need to mix them after a few minutes to ensure all the seeds are soaked.
Top with fresh berries, coconut milk yoghurt and a drizzle of almond butter. Enjoy!
Rosanna Davison Nutrition https://www.rosannadavisonnutrition.com/