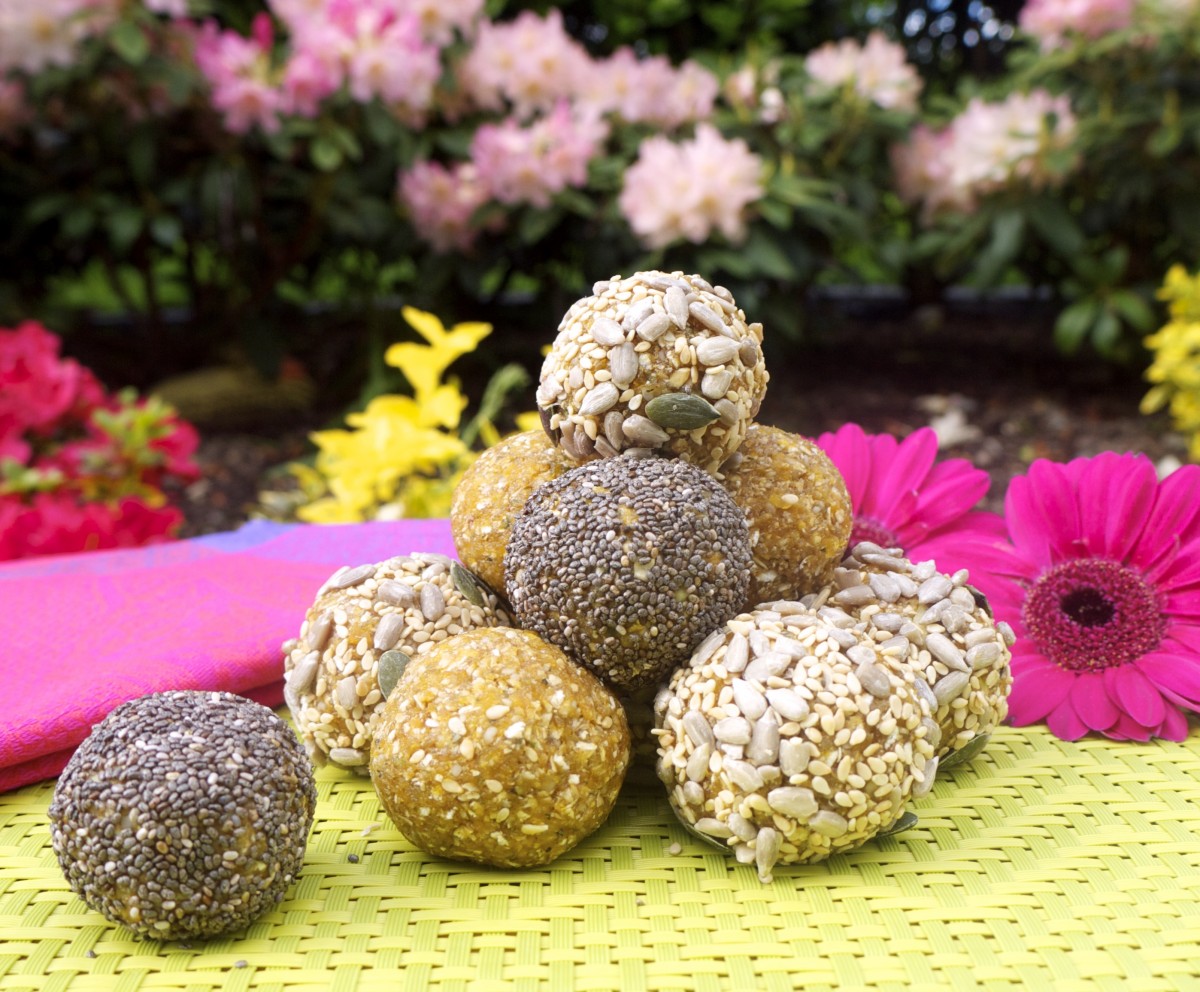 Happy Monday!
I hope you all had a wonderful weekend and feel refreshed for the week ahead 🙂
I made these omega-3 gingerbread amazeballs over the weekend as a snack to keep me going on the road to Limerick on Saturday. They were so yum!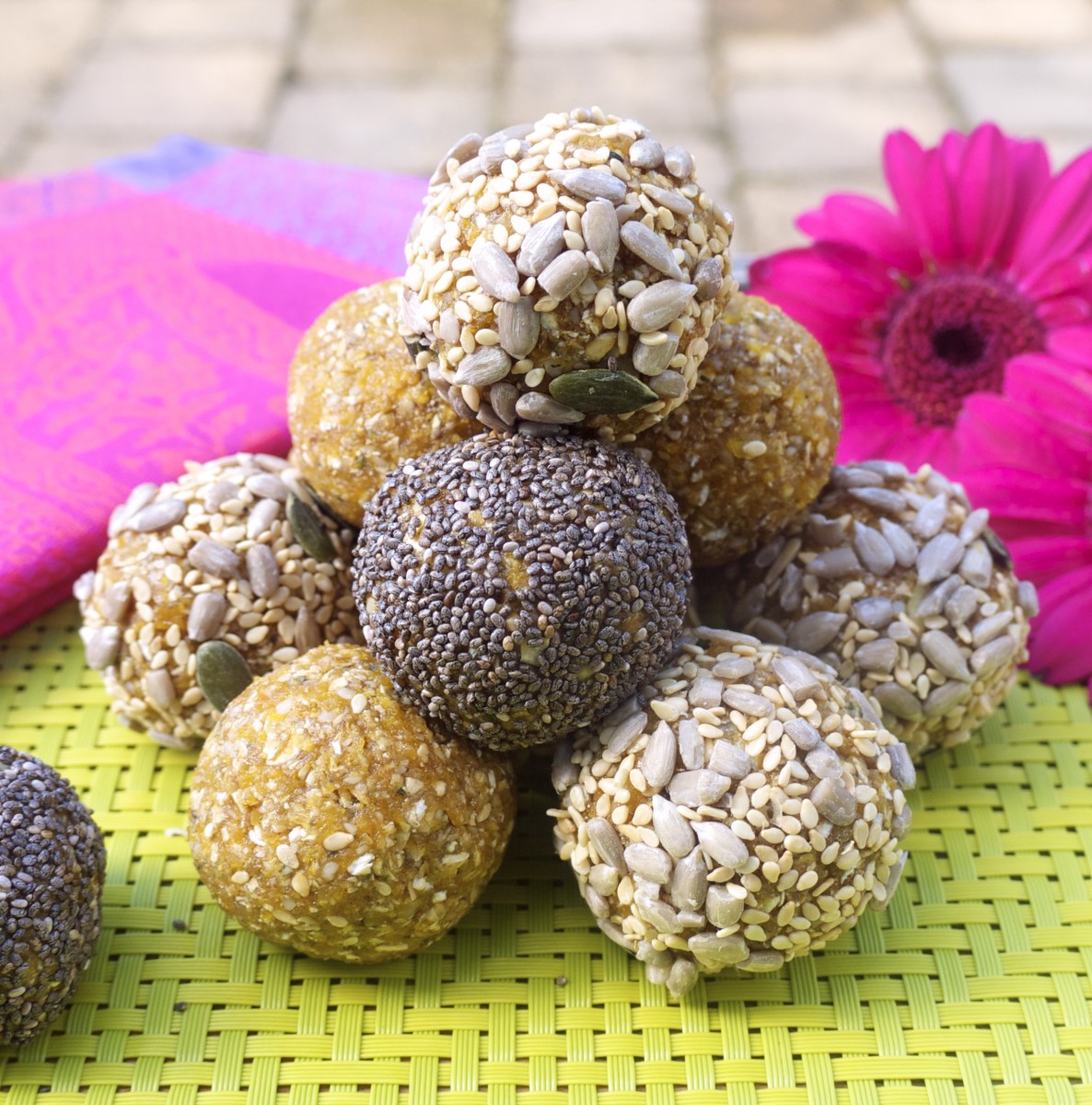 To make them, I used my Kenwood food processor (€94.99 from Currys). A good blender does work too, but you have to be a bit more patient about adding ingredients slowly and stopping to scrape down the sides.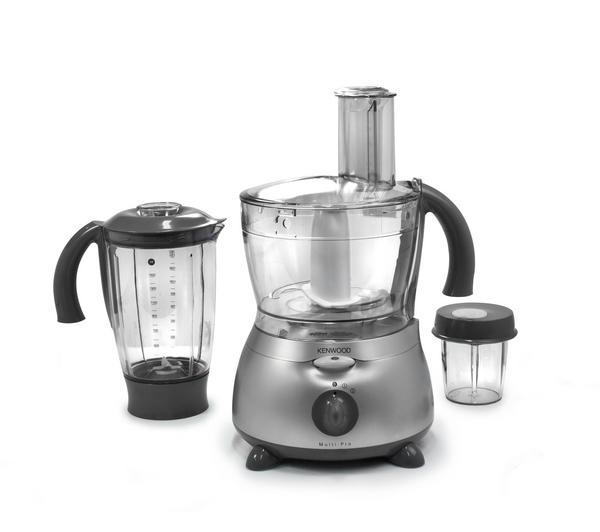 These amazeballs are based on dried apricots, which are a useful source of iron. For women of a reproductive age especially, iron is so important to boost energy levels, prevent iron-deficiency anaemia and oxygenate our brain and body. A cup of dried apricots contains 38% of our daily Recommended Dietary Allowance (RDA). I added lemon juice for its tangy flavour, which works so well with the fresh ginger. But lemon is also a really good ingredient to add to help the absorption of the iron, as it requires vitamin C to be properly absorbed.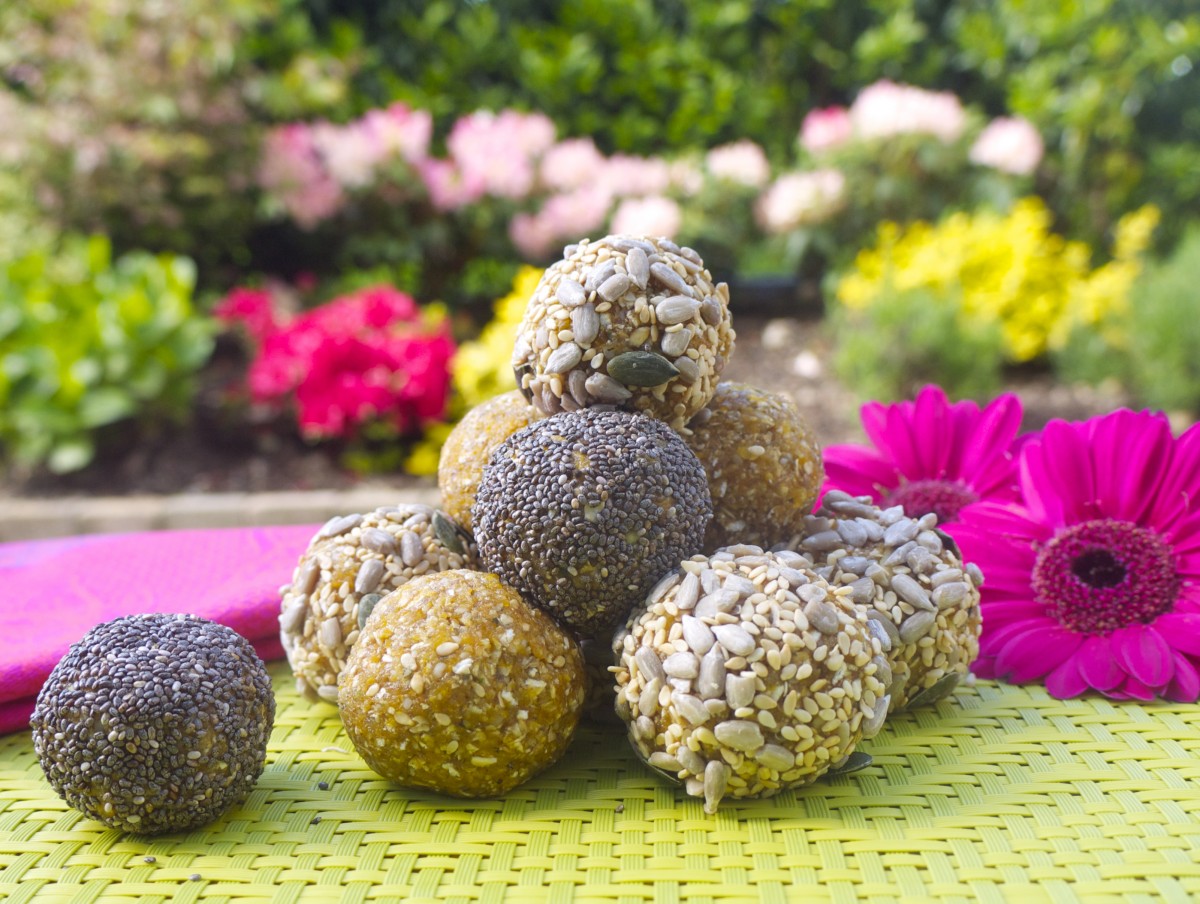 Apricots are also full of vitamin A (402% of our RDA per cup) for healthy skin and eyesight, potassium (64% of our RDA per cup) and copper (99% of our RDA per cup), which helps to maintain our natural hair colour and keep grey at bay. Hurrah!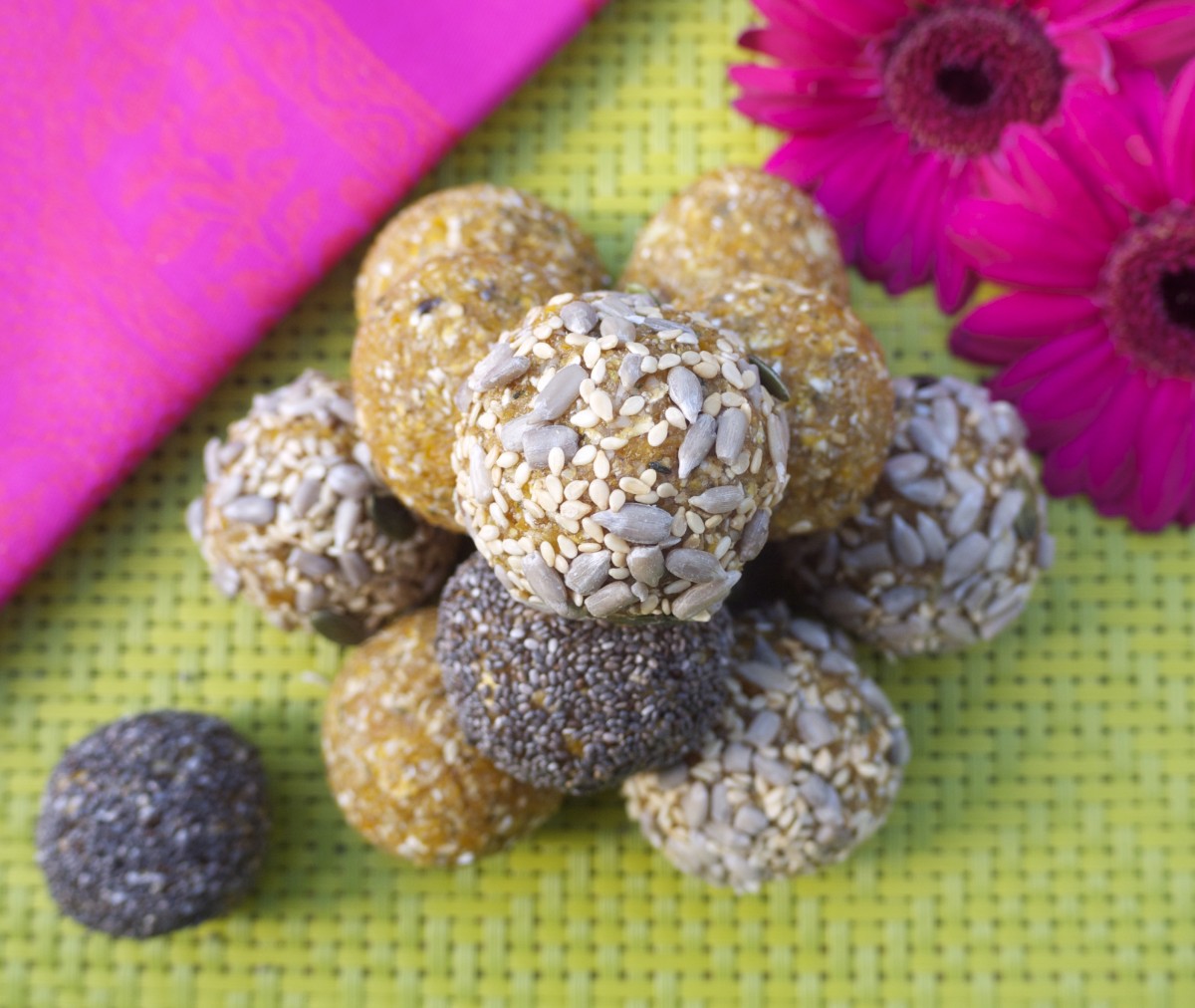 Gluten-free rolled oats help to thicken up the mixture, while cinnamon, vanilla extract and optional coconut sugar add sweetness and spice.
I used sunflower seed butter to keep them totally nut free for a change, but almond, hazelnut butter, tahini or pumpkin seed butter would work just as well!
I love fresh ginger so much, for its many benefits, including boosting our immune system, improving digestion and circulation, and even reducing nausea and morning sickness. These amazeballs are a great way to eat ginger to help keep bugs and sniffles at bay.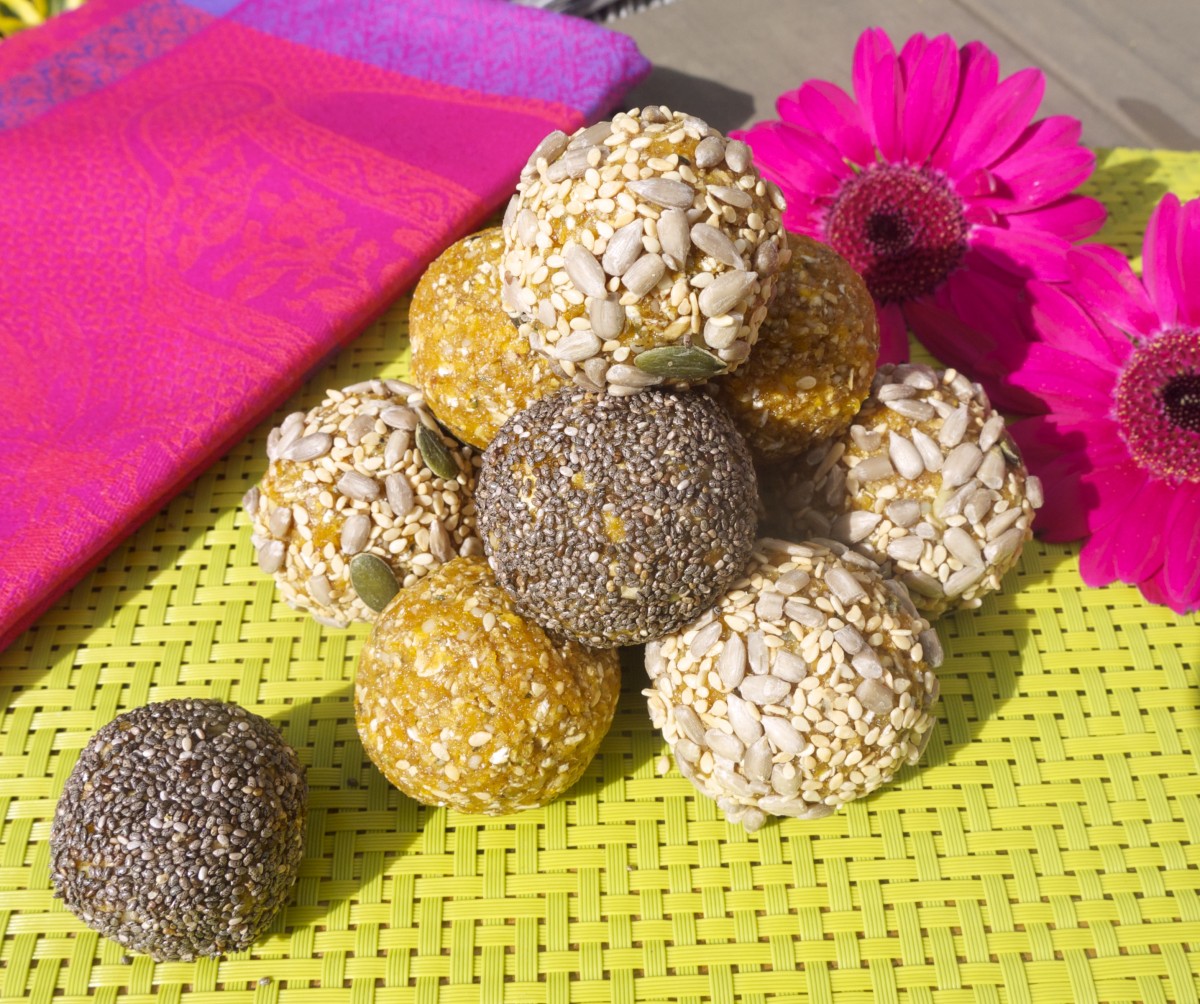 As for the omega-3 part of it, this comes from the hulled hemp seeds. What I find time and time again, is that people are often borderline deficient in omega-3 fats. They're so essential to keep inflammation at bay, to keep our skin smooth and our hair glossy and strong. Hemp seeds, flaxseed and chia seeds are all great ways to include these healthy fats in your everyday diet. I rolled these balls in chia seeds and mixed sesame, sunflower and pumpkin seeds. But for an added omega-3 boost, roll them in chia or flaxseed!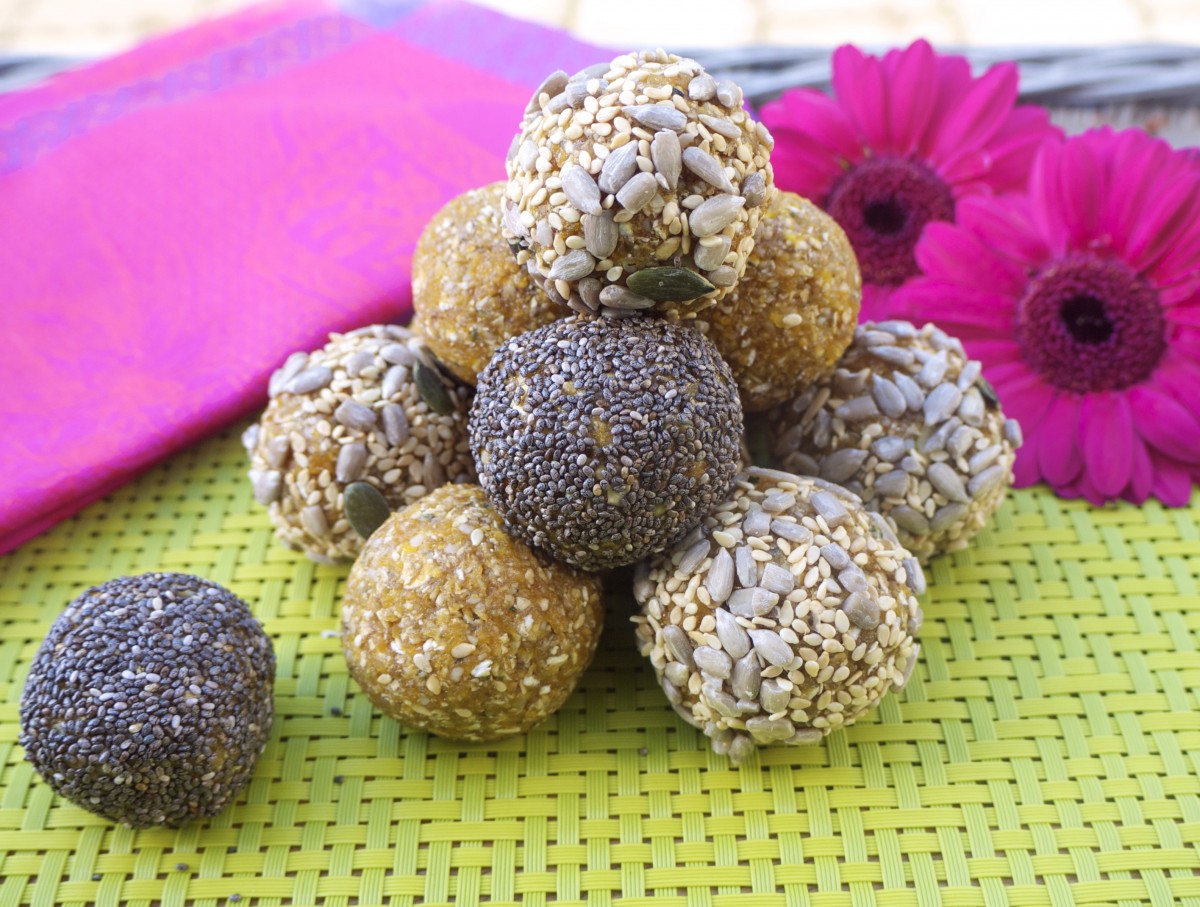 I love seeing all of your creations on social media! Simply tag #RosannaDavisonNutrition on Instagram or Twitter or come on over to my Facebook to say hello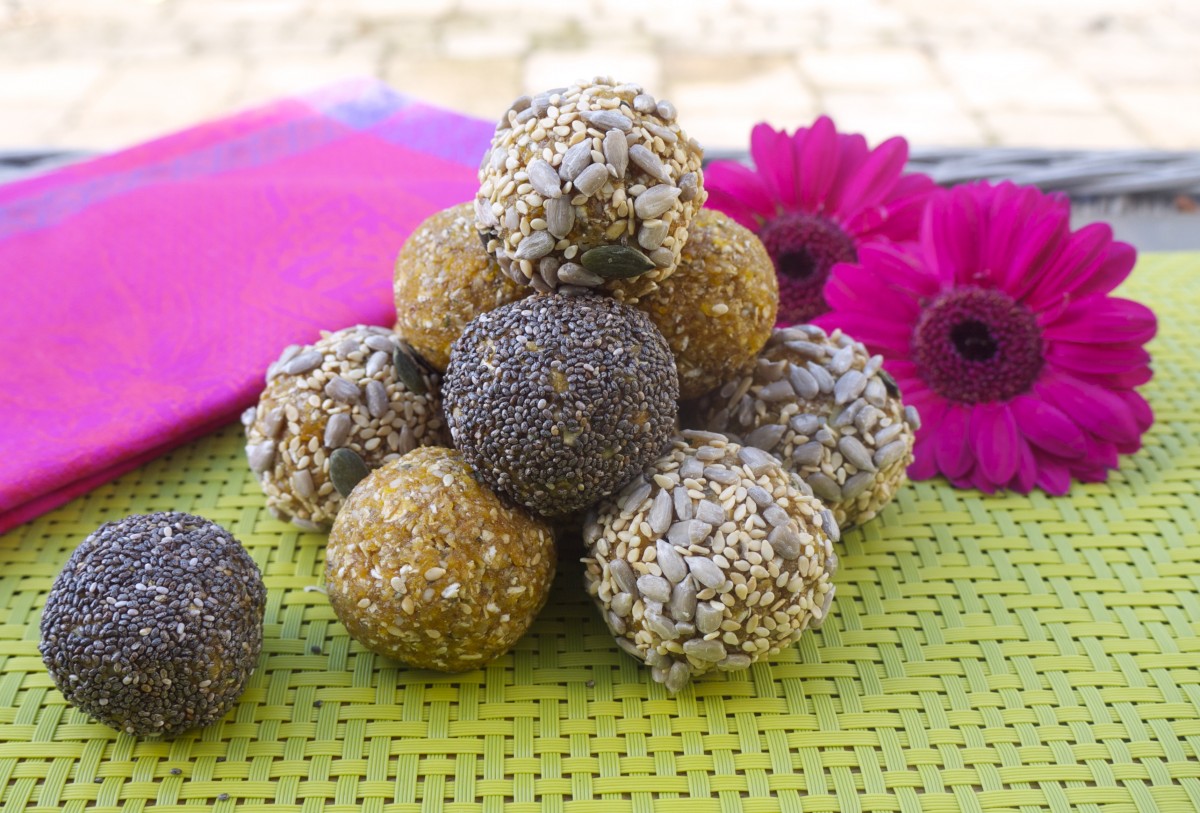 Omega-3 Gingerbread AmazeBalls
2015-05-18 11:10:47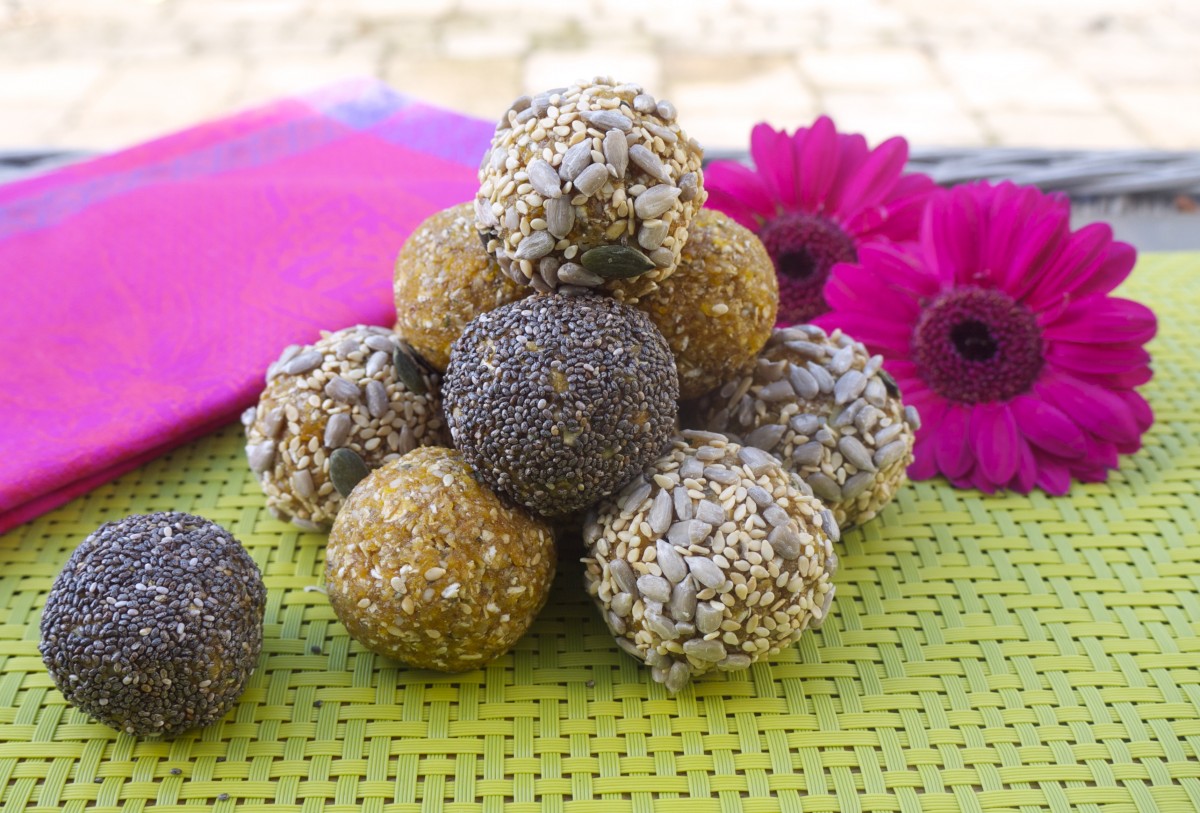 A filling snack, naturally sweetened with apricots and cinnamon, and full of healthy fats, protein and fibre.
Ingredients
130g (1 cup) dried apricots (look for unsulphured if possible)
80g (1/2 cup) certified gluten-free oats
2 tbsp hulled hemp seeds
2 tsp sunflower seed butter
1 tbsp coconut palm sugar (optional)
1 tsp cinnamon
1 tsp vanilla extract
1 tsp fresh ginger, finely chopped
1 tsp lemon juice
Chia seeds/flaxseed/pumpkin seeds/sunflower seeds/sesame seeds, to serve.
Instructions
Place all ingredients into a blender or food processor and blend until a 'dough' forms.
Use the palm of your hands to roll the dough into individual balls.
Place your seeds of choice into a separate bowl and roll the balls in the seeds.
Chill the amazeballs in the fridge for 10-15 minutes before serving and store in the fridge.
Notes
The amazeballs can be stored in an airtight container in the fridge for 2-3 days.
Rosanna Davison Nutrition https://www.rosannadavisonnutrition.com/