Hi guys,
HAPPY FRIDAY! I'm even more giddy than usual today because it's a bank holiday weekend here in Ireland…. aaaannnnd I'm going to a wedding tomorrow in the beautiful K Club. Wes is a groomsman and we've known the couple for years, so I'm really excited to watch them get married and catch up with good friends of course 🙂 Having got married last year, I appreciate going to weddings even more now that I know the work that goes into them. Plus it's lovely to just go to enjoy the day without the extra stress of being the bride!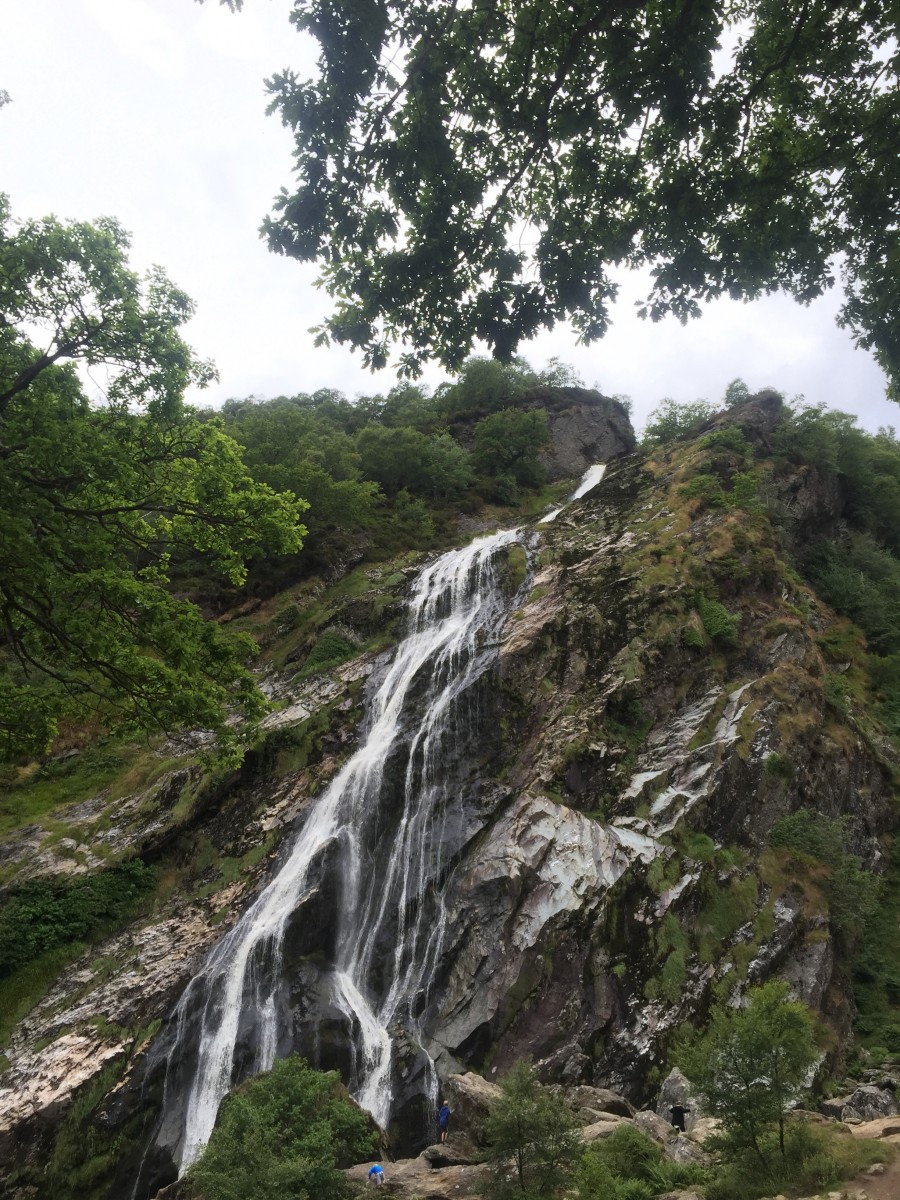 Speaking of gorgeous locations, I spent yesterday at Powerscourt Waterfall doing a photo shoot for a special exhibition to be displayed in New York next summer and then made into a book. They wanted the shoot to be outdoorsy, natural and showcase some of the best Irish scenery.
It had been quite a number of years since I'd been to the waterfall, and I used to love exploring it as a kid. All around us, families were enjoying the beauty spot, eating picnics and walking their dogs. I definitely recommend it for a bit of an adventure and plenty of fresh Wicklow air with friends or family.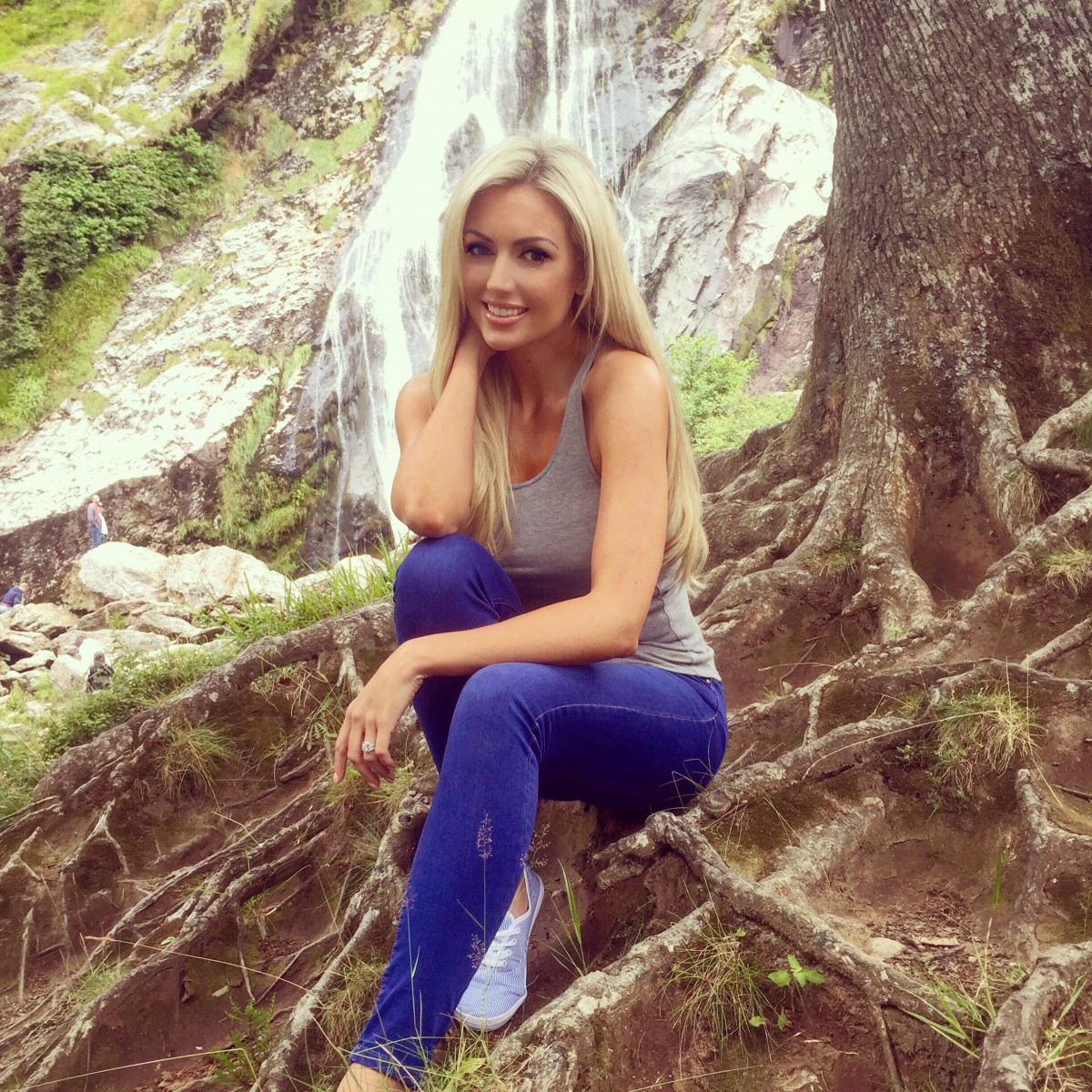 I was asked to wear a simple outfit, so I went for these bright blue 'Molly' Jeans (€50). I absolutely love how comfortable, soft and stretchy they are, plus they really wash well. They're mid-rise with four-way stretch fabric, which seems to pull you in in all the right places! I've various pairs in different washes, but this colour blue is particularly striking for summer.
I paired them with a simple grey Topshop vest top (€8) and these cute striped canvas pumps from Penneys. I actually bought them a couple of years ago and completely forgot about them! But they looked fresh and summery for yesterday. There are similar styles online now, which come in white, pink and blue (€3).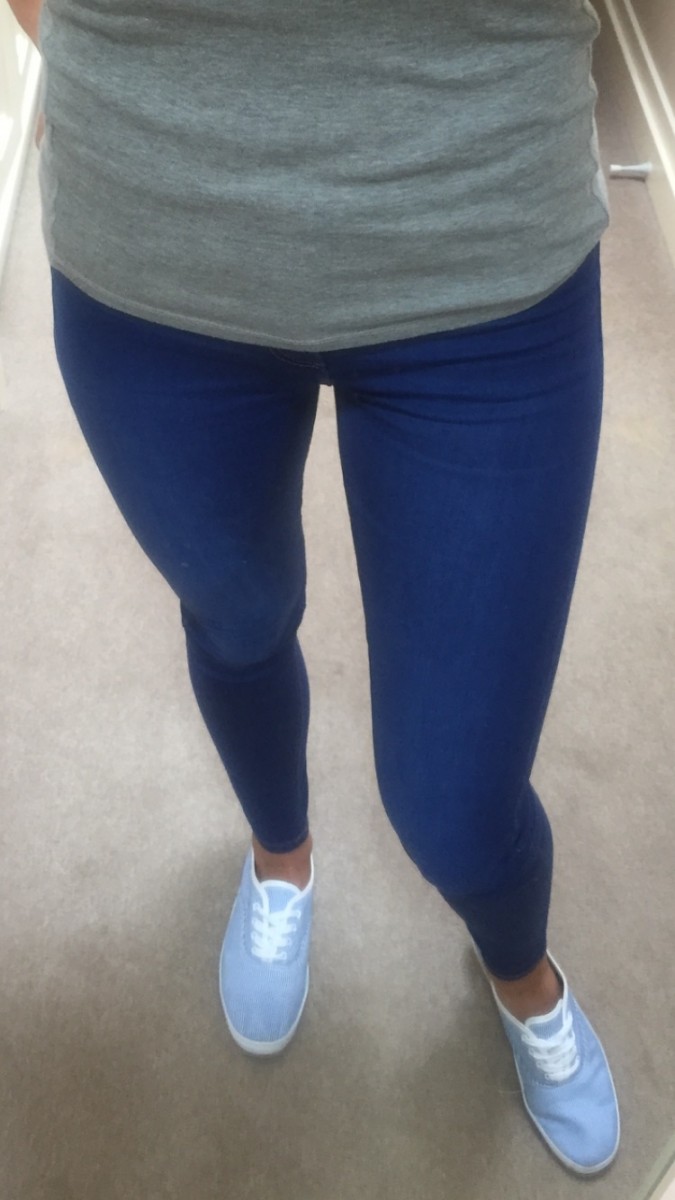 When I got home yesterday afternoon, I made a batch of these Omega-3 Granola Power Balls for brekkie today! Friday is usually legs day for me at Bodybyrne Gym, plus I have a Pilates Plus class later, so I'll need plenty of energy for the training.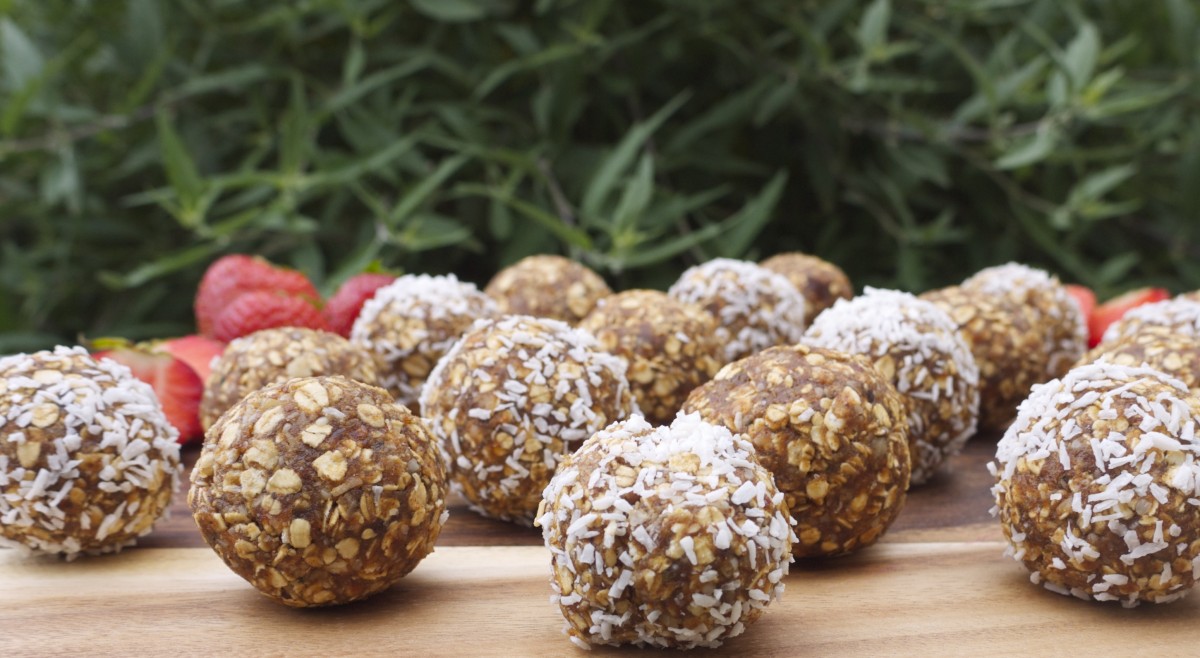 I LOVE making energy balls, because they're so simple and quick, really help to fill you up and can be easily transported with you for a nutritious snack on the go. My car is usually full of crumbs from the snacks I bring around with me!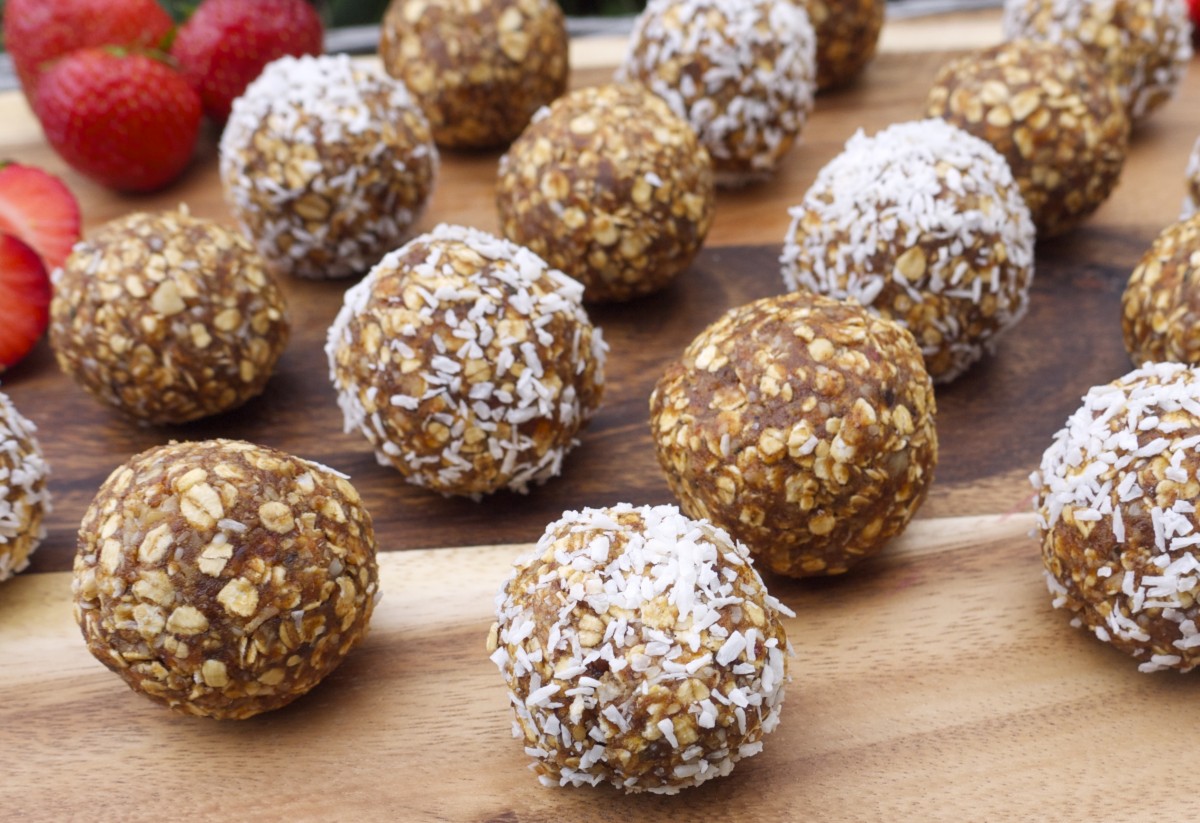 You may have spotted me talking about omega-3 fats quite a lot on this site. I can't stress enough how important it is to achieve the right balance of omega-3 to omega-6 fats in your diet for optimal health and wellness. There's even a specific ratio that we should be hitting each day: According to extensive research, "human beings evolved on a diet with a ratio of omega-6 to omega-3 essential fatty acids (EFA) of approximately 1 whereas in Western diets the ratio is 15/1-16.7/1."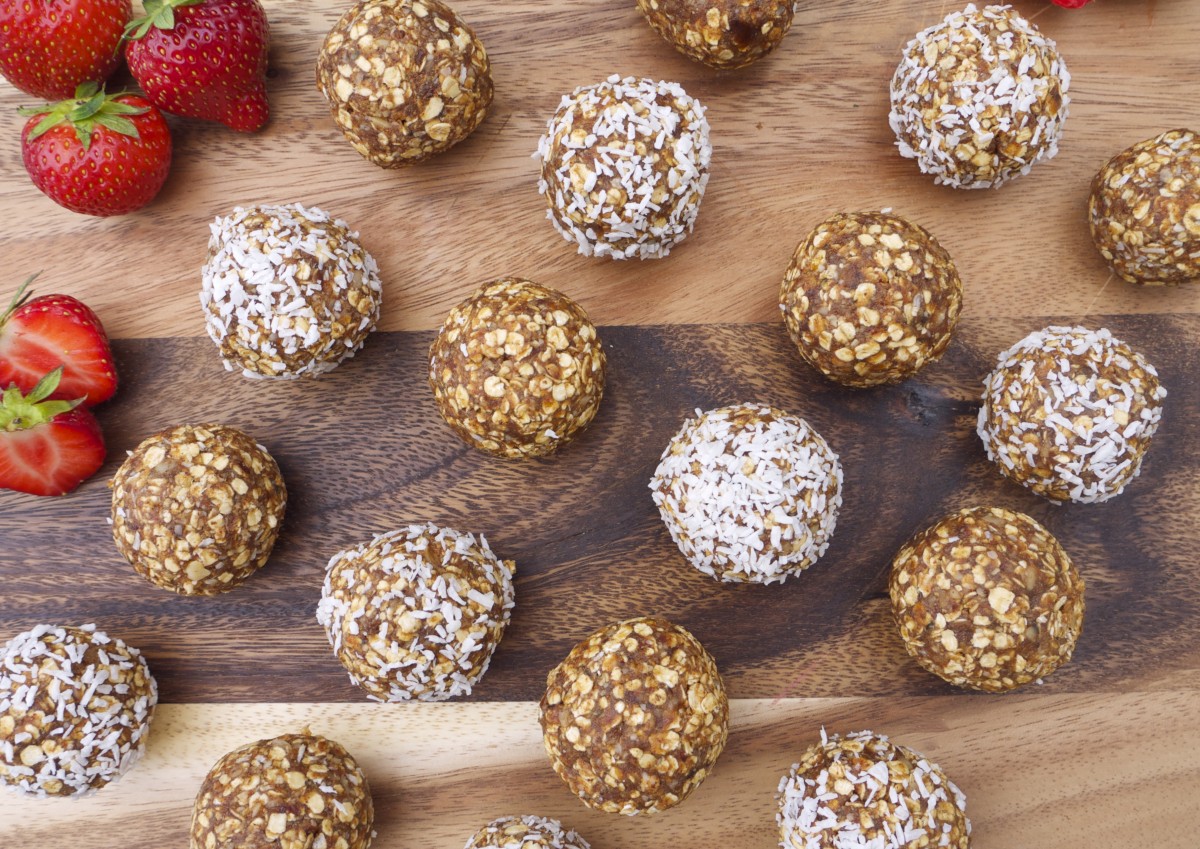 Do you suffer from dry skin? Psoriasis? Acne? Hormone imbalance, painful PMS or even fertility issues? All of these can be helped by boosting your intake of omega-3 fats, found in walnuts, chia seeds, flaxseed, hemp seeds, microalgae like spirulina and chlorella (plus in oily fish like salmon for those who eat animal protein. Though, be careful to choose wild salmon over farmed 'Atlantic' salmon for the most health benefits!).
Any time I've suffered from dry skin over the years or any other inflammatory condition like spotty breakouts, I've increased my intake of omega-3 fats and it's magically cleared up within a week or two. For those who feel they need an extra boost, I really like the Nordic Naturals Microalgae Omega-3 gel capsules. It's a high-quality supplement and really works!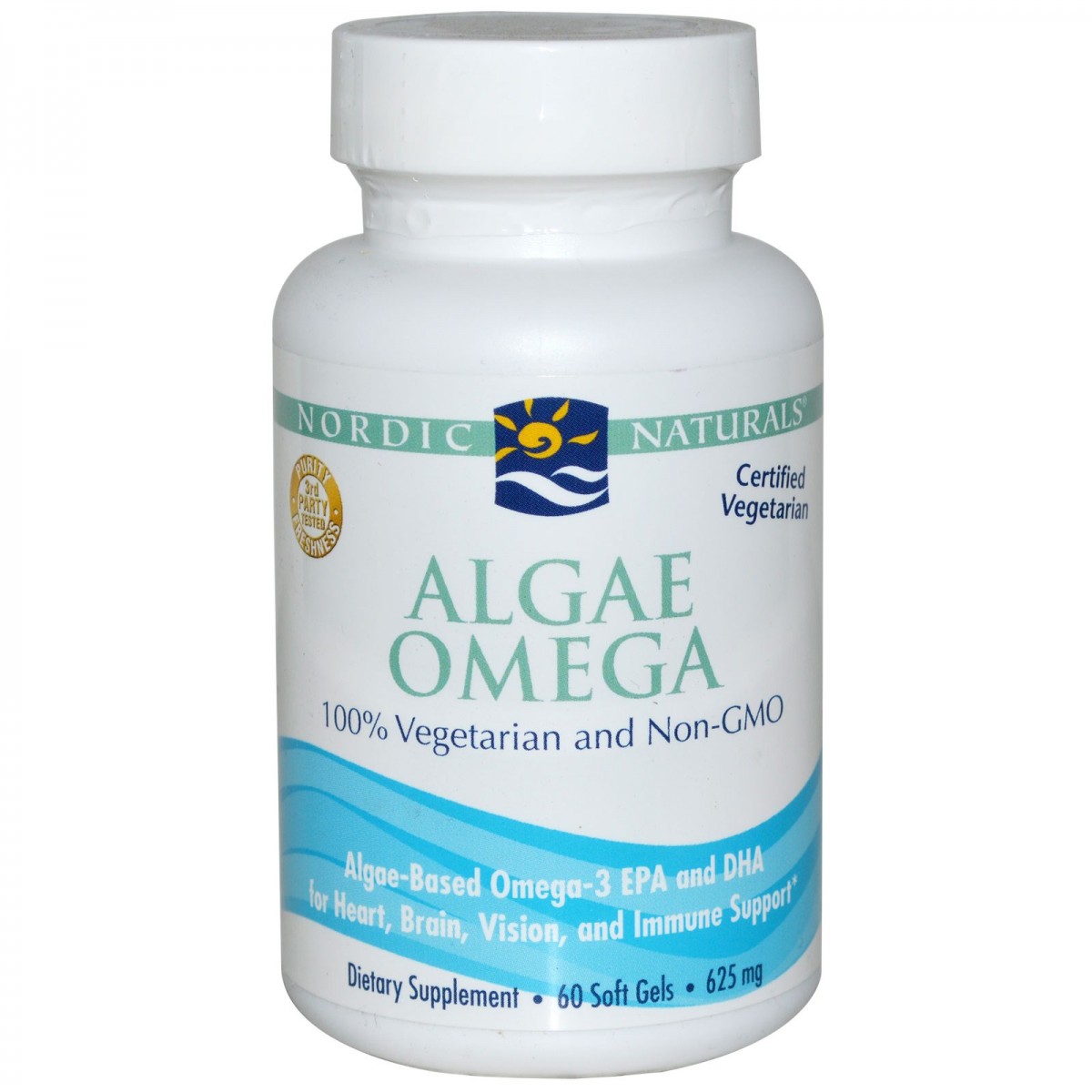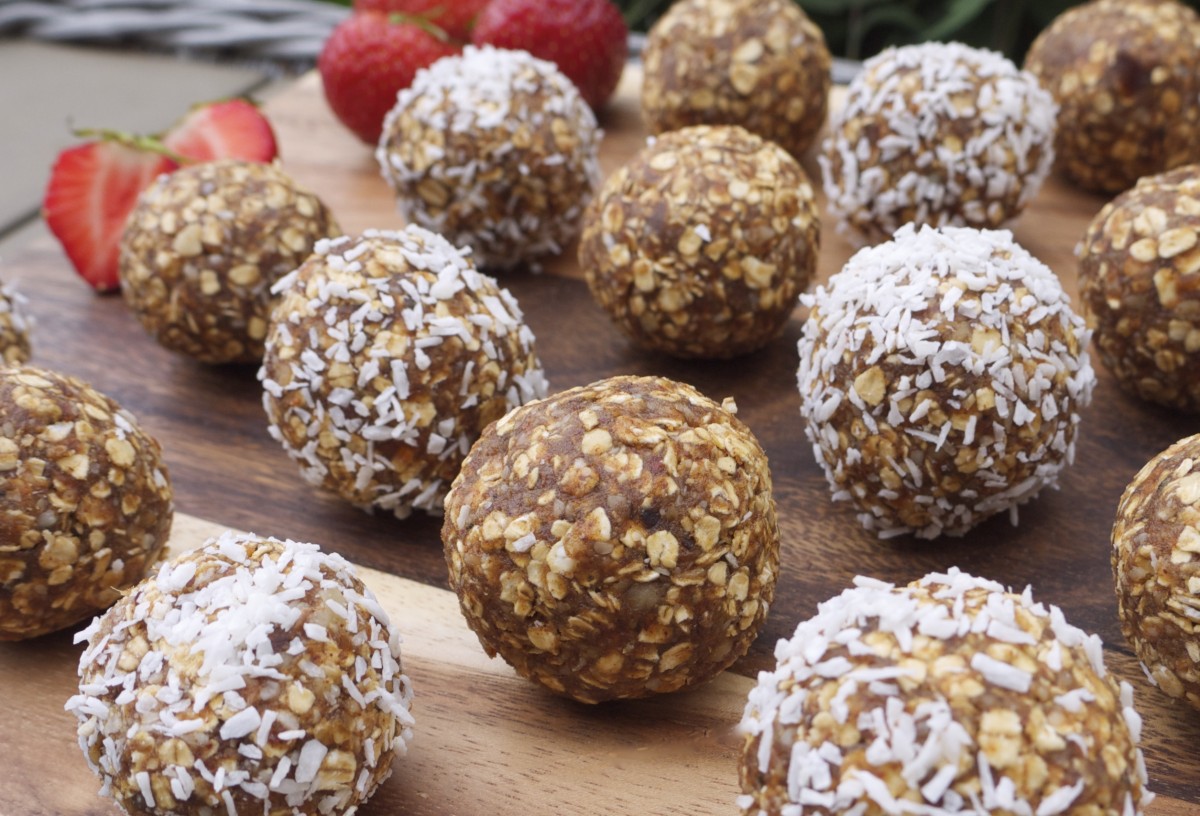 Omega-3 fats are highly anti-inflammatory and have been shown to suppress the development of many lifestyle diseases, including cardiovascular disease, cancer and other autoimmune and inflammatory diseases typical of the Western world. However, omega-6 fats, found in animal products, certain nuts, seeds and vegetable oils, have the opposite effect and actually encourage the development of these diseases.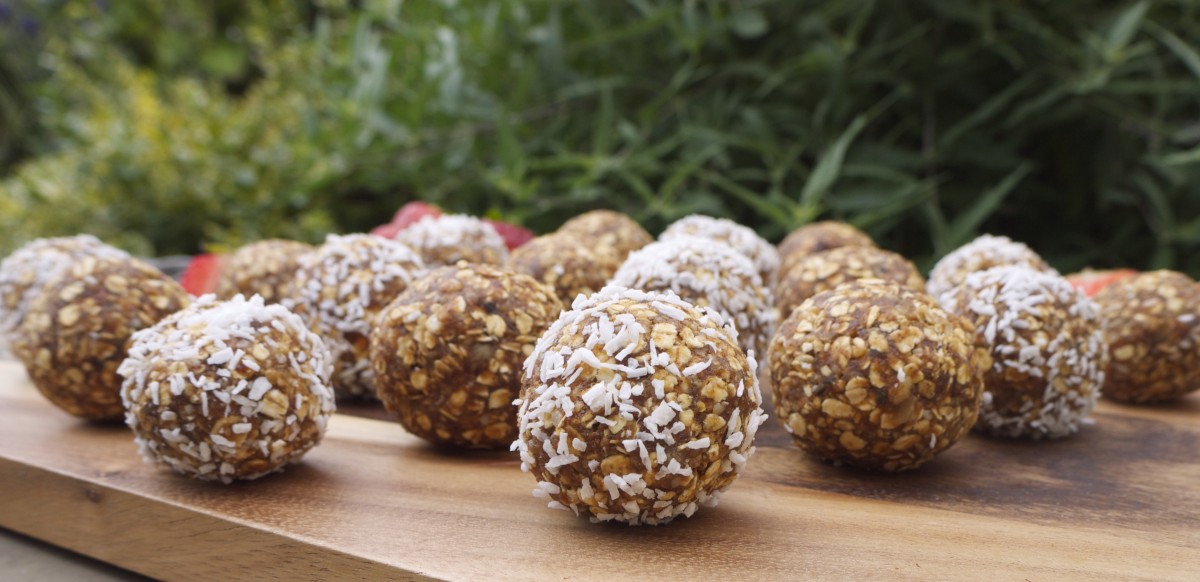 In these granola power balls, I've used two of the best sources of omega-3 found in plants – walnuts and hemp seeds. Both have excellent ratios of omega-3 to omega-6 fats, and walnuts aren't shaped like brains for no reason! Their fatty acids really boost brain health, as well as helping to create a smooth and soft complexion 🙂
I love hemp seeds for their protein and fibre content too, and many plant-based athletes swear by them as one of the most high-quality sources of plant protein available.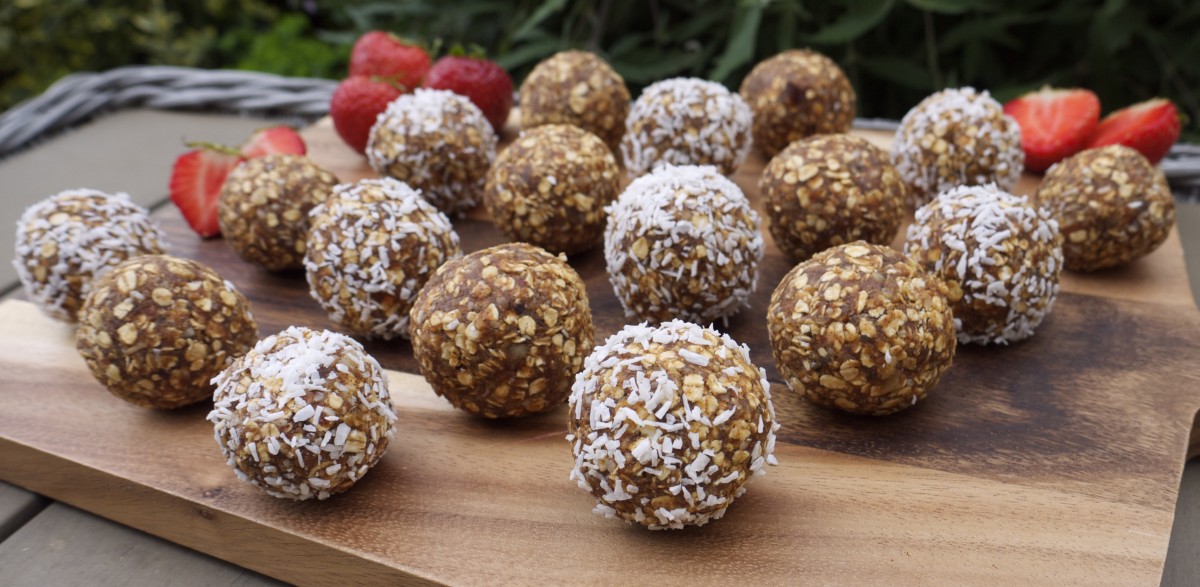 Let me know if you give this omega-3 granola power ball recipe a go and I love to see all your creations on social media! Simply tag #RosannaDavisonNutrition on Instagram or Twitter or come on over to my Facebook to say hello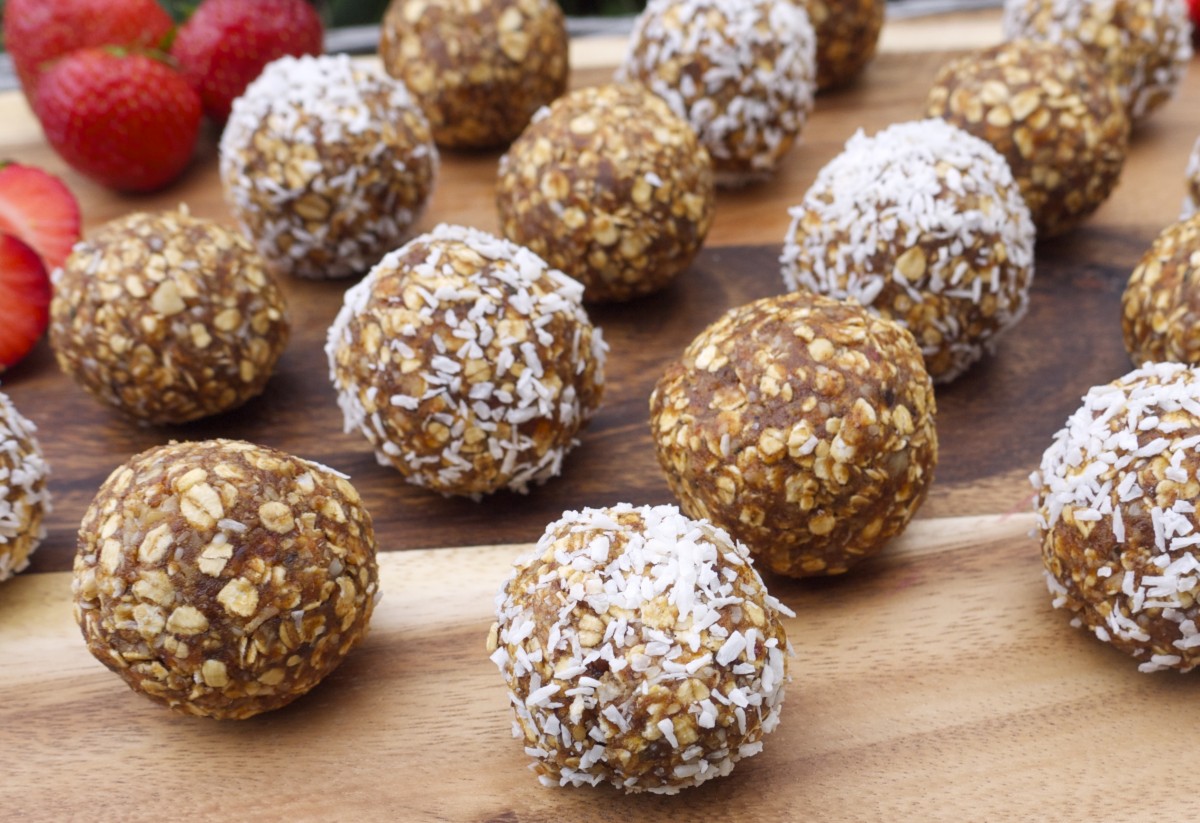 Omega-3 Granola Power Balls
2015-07-31 11:18:09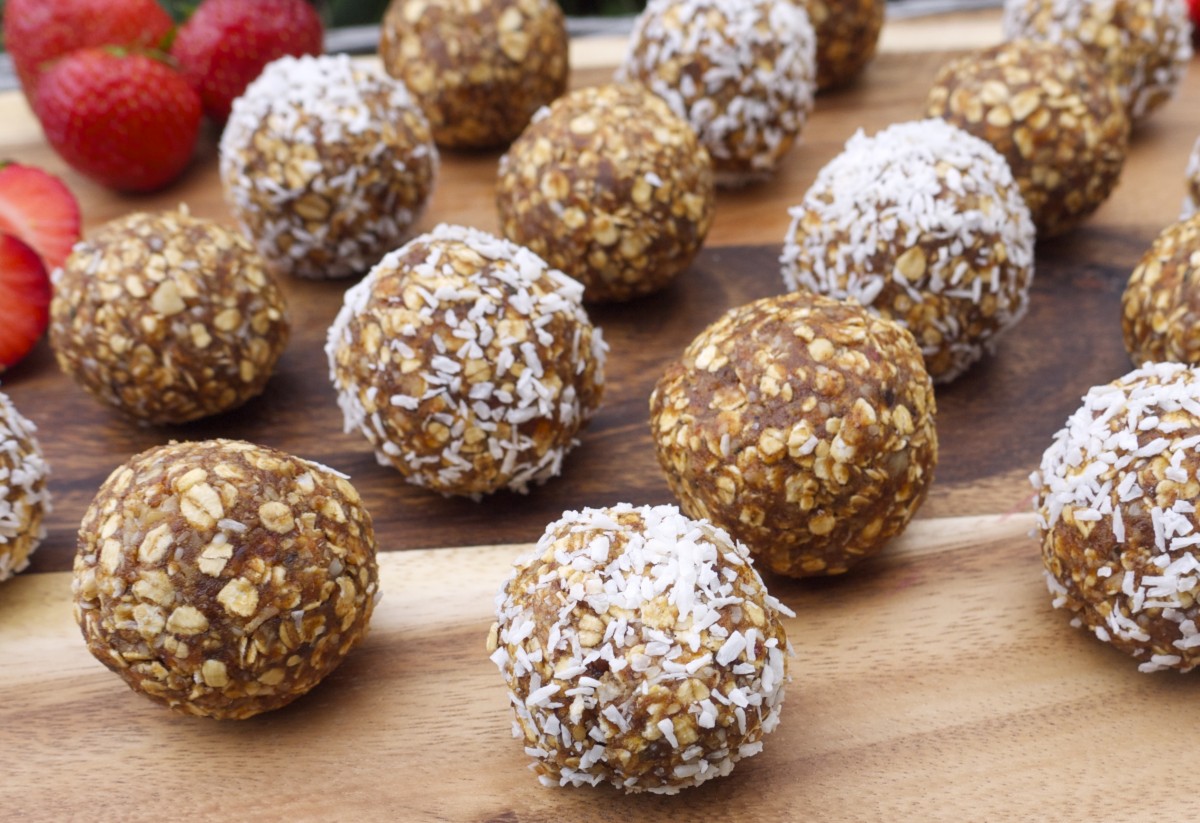 Simple and filling energy snacks or breakfast on the go, packed with essential omega-3 fat, protein and fibre.
Ingredients
250g dates, pitted and soaked for 20 minutes in hot water to soften
150g (1.5 cups) gluten-free rolled oats
100g raw unsalted walnuts
2 tbsp pure maple syrup/honey/coconut nectar
2 tbsp unsalted almond butter
2 tbsp hulled hemp seeds
2 tsp ground mixed spice or cinnamon
unsweetened desiccated coconut, to decorate
Instructions
Pre-heat the oven to 190C and spread out the oats on a baking tray. Toast them for 10-12 minutes until lightly golden, and then remove from the heat. You can use them raw in this recipe too, but I really like the taste of them toasted and it's more like granola!
Drain the soaked dates and place them in a food processor or blender and add the maple syrup, almond butter, chopped walnuts, hemp seeds and ground mixed spice or cinnamon. Blend until a thick dough forms.
Place the mixture into a large bowl and mix the ingredients together and pour in the toasted oats.
Stir until well combined. Taste and add extra spices or cinnamon, if desired.
Use your palms to roll the dough into balls about the size of golf balls, and lay them out on a plate or tray.
I rolled half of them in desiccated coconut, but you could also use flax or chia seeds for an extra dose of omega-3!
Place the balls to chill in the fridge for 20 minutes before serving.
Notes
The balls can be stored in an airtight container in the fridge for 3-4 days.
Rosanna Davison Nutrition https://www.rosannadavisonnutrition.com/