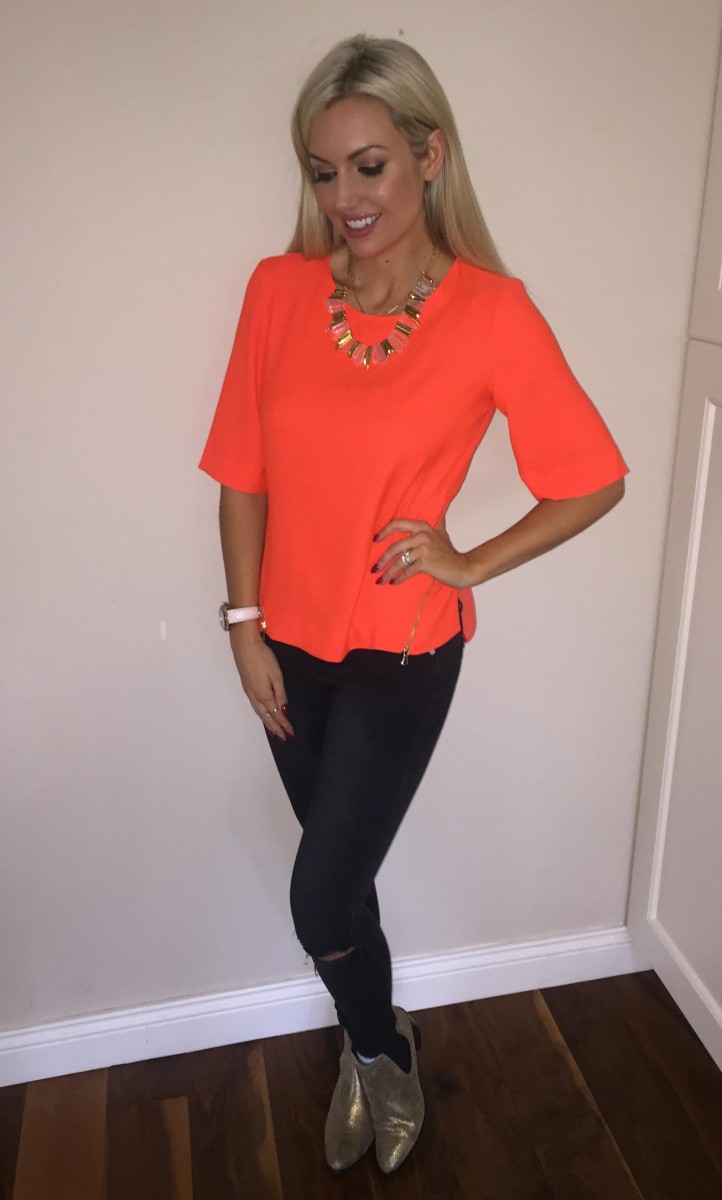 We all need a bit of brightening up to give us a boost on a Monday morning. At least, that was my reasoning when I got dressed this morning to go into the RTE Radio Centre for plenty of chats and giggles on 2fm with Nicky Byrne and Jenny Green, about everything from almond butter to chia seeds, frozen vegetables and liquid diets. Plus lots of laughs in between 🙂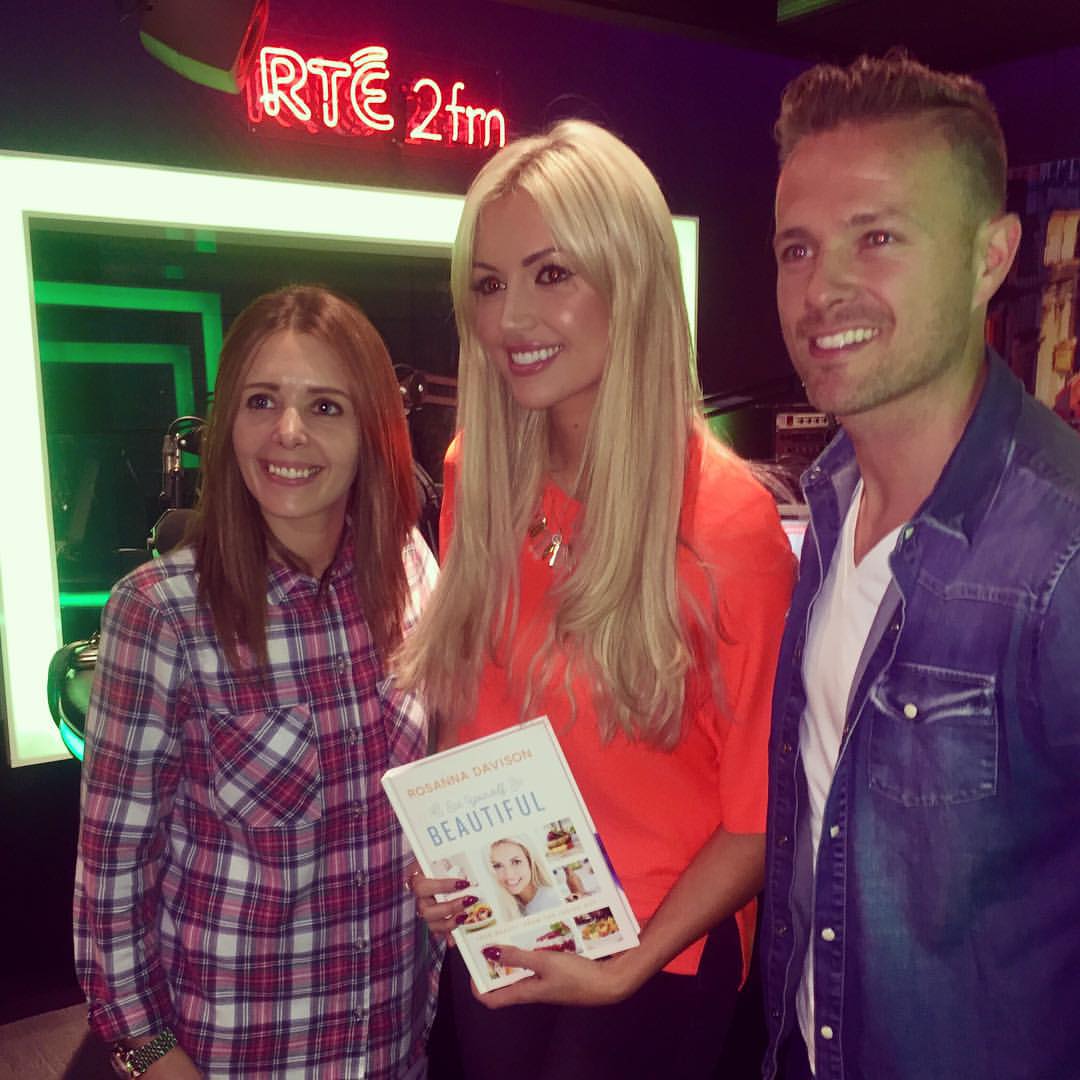 I'm a big fan of their daily radio show as Nicky and Jenny keep it so fun and light-hearted, and have a brilliant chemistry on air. They also have a really cool studio, and they both stay standing for much of their show each day, as apparently it helps to keep energy levels up for the few hours they're on. It also means they can have a little dance to the songs!
If you missed the show and would like to have a listen back, simply click this link 😉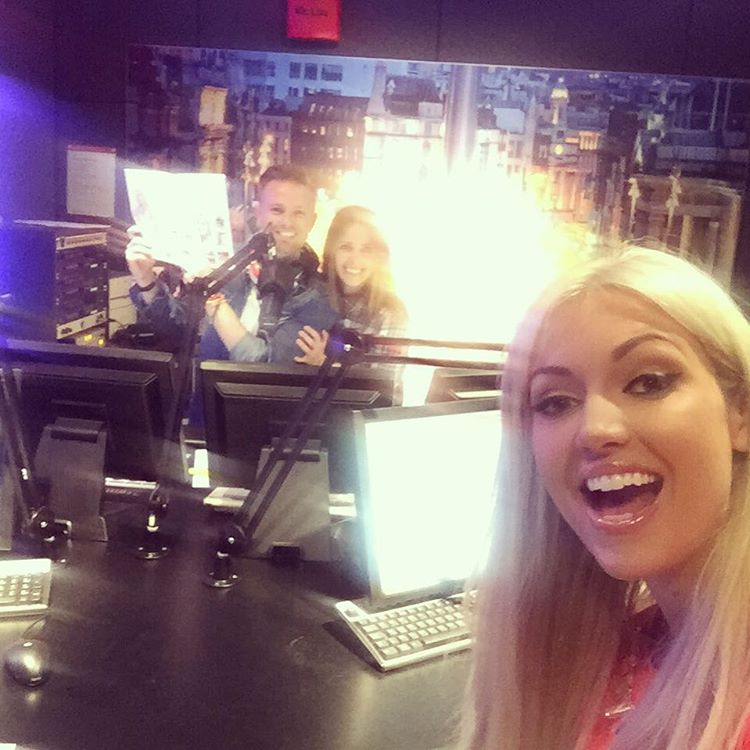 My top here is this Orange Zip Side T-Shirt (€37). It's a fun way to brighten up a dark pair jeans or skirt, and orange is the perfect colour for autumn. Hello, Halloween! The zip details in the sides make it feel more dressy than a normal t-shirt, and the heavier fabric hangs well and doesn't cling to lumps and bumps.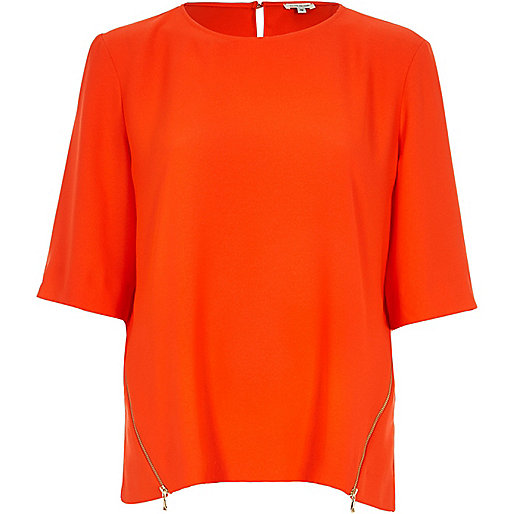 My jeans are the Black Coated Ripped Amelie Superskinny Jeans (€55). I've had them for almost a year and have worn them dozens of times, yet they haven't started to sag or lose their shape. They're a real staple for me and excellent value.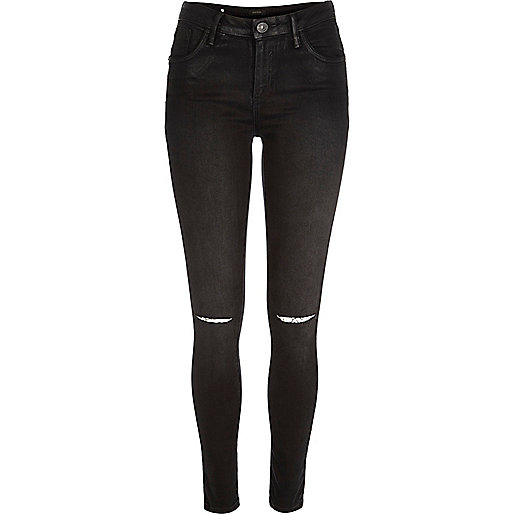 My shoes are these fun Gold Chelsea Boots (€50). Amazing value again, because they're comfy enough to wear all day, glam enough to wear to at night and have enough heel to give you a bit of a height boost! I love their 70s Studio 54, rock 'n' roll feel!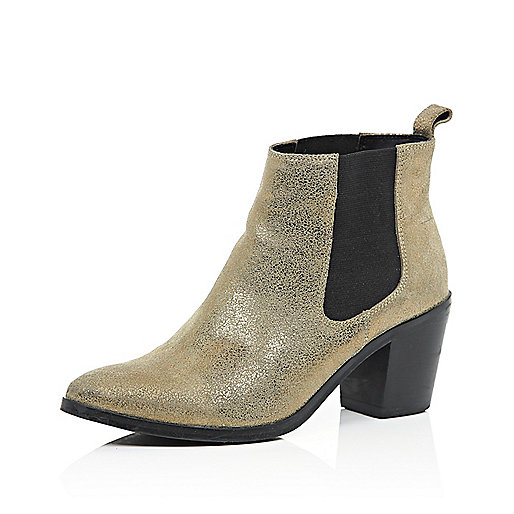 My gold necklace is the Rebel Stone Statement Necklace (€198) by Stella and Dot. I first spotted it at a photo shoot and fell in love with the combination of crackled quartz and gold fragments on the dainty chain. It looks so chic against a plain top or dress when you want to keep the rest of the look pretty simple.