The best day of the year for pancake aficionados across the world is almost upon us… Pancake Tuesday is less than 48 hours away and counting!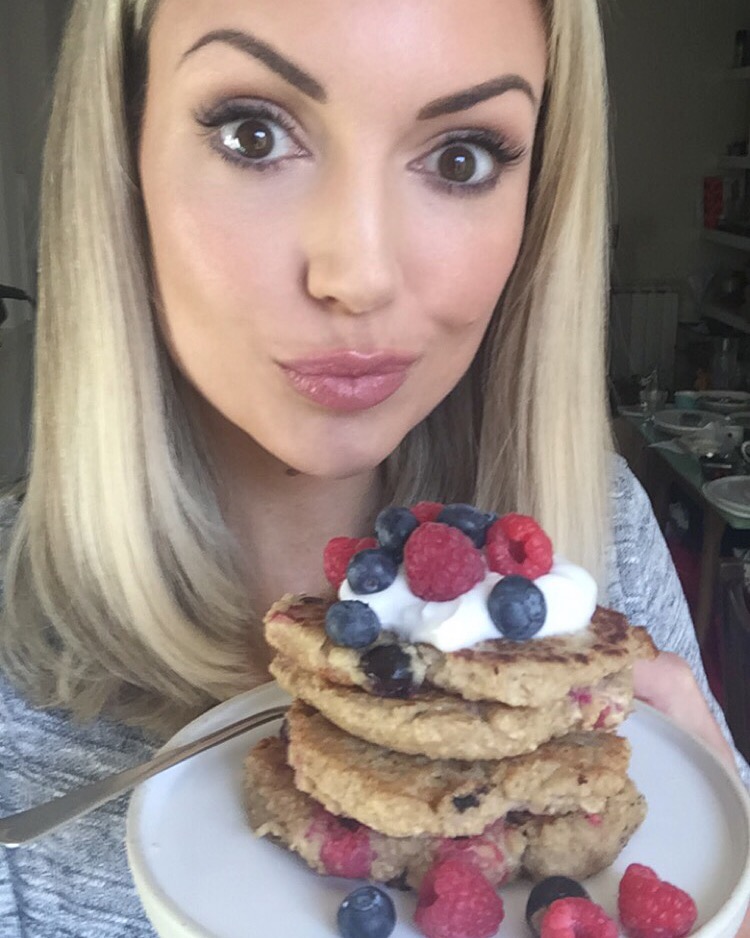 In celebration, I've put together my top five favourite pancake recipes – all of them free from refined sugar and packed with deliciousness 🙂
Pancakes don't get much more pretty in pink than this Raspberry Shortbread version, topped with vibrant fresh berries and ground almonds.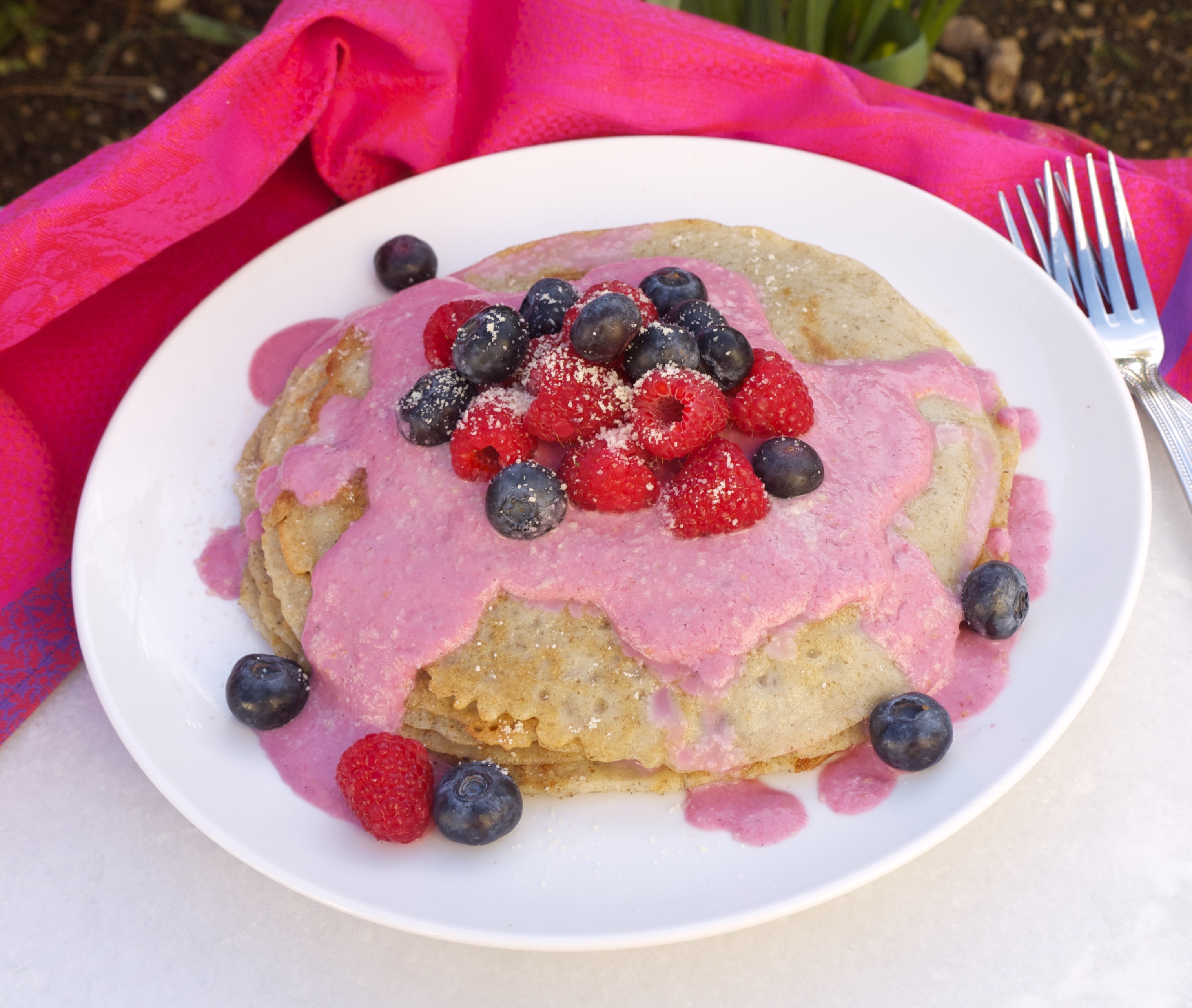 2. Nutella Pancakes with Maple Cream
I mean, come on. How can you possibly say no to this decadent combination of rich chocolate and a creamy sauce? Just don't tell anyone that this Nutella is a healthier version and there's not even a grain of refined sugar in sight.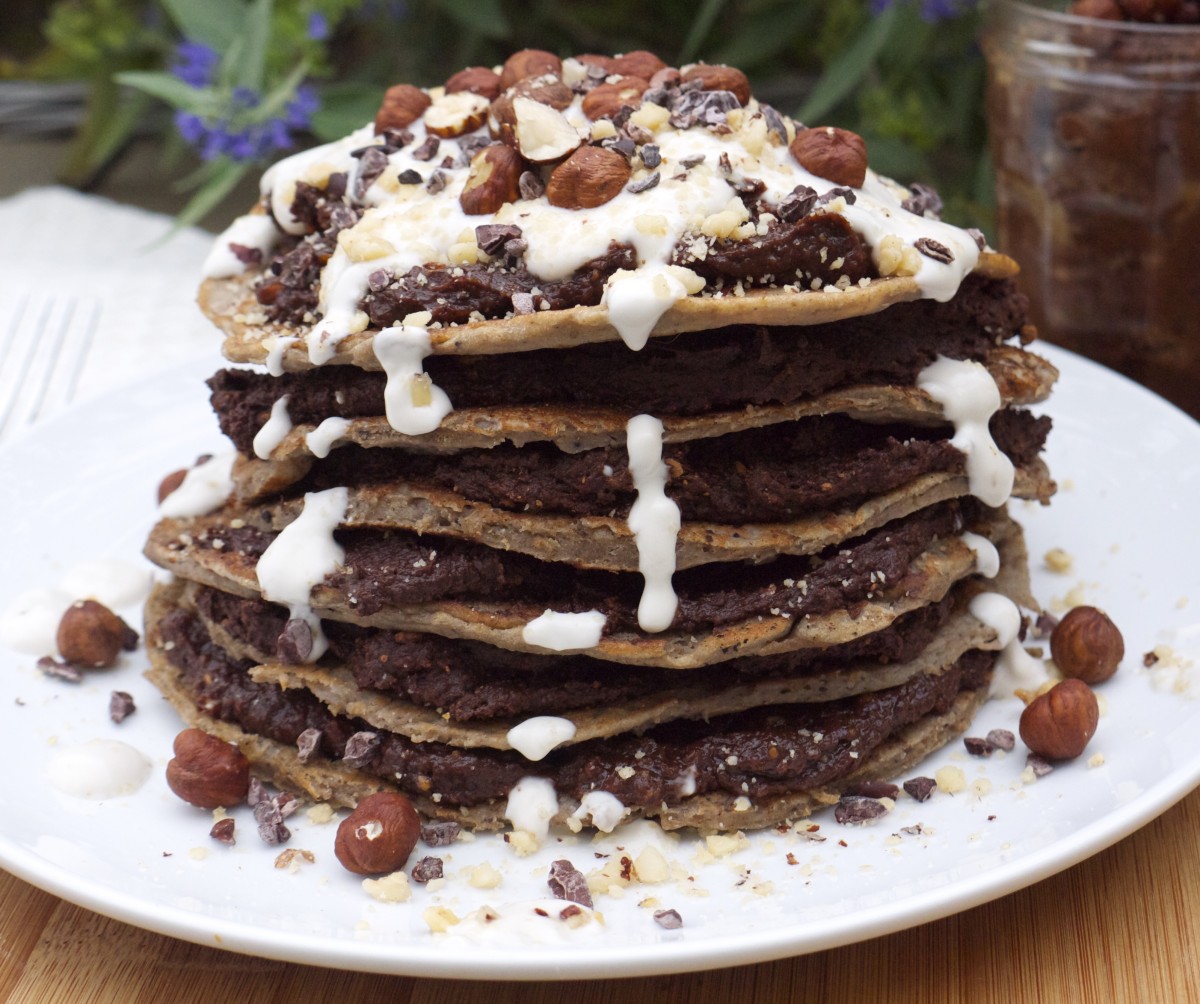 The sweet, cosy, warming taste of cinnamon swirl Danish pastries inspired these pancakes, and I love how they turned out. Cinnamon is a brilliant spice to use when a pesky sugar craving arrises. It contains a mineral called chromium, which is thought to help control blood sugar levels and curb cravings for carbs.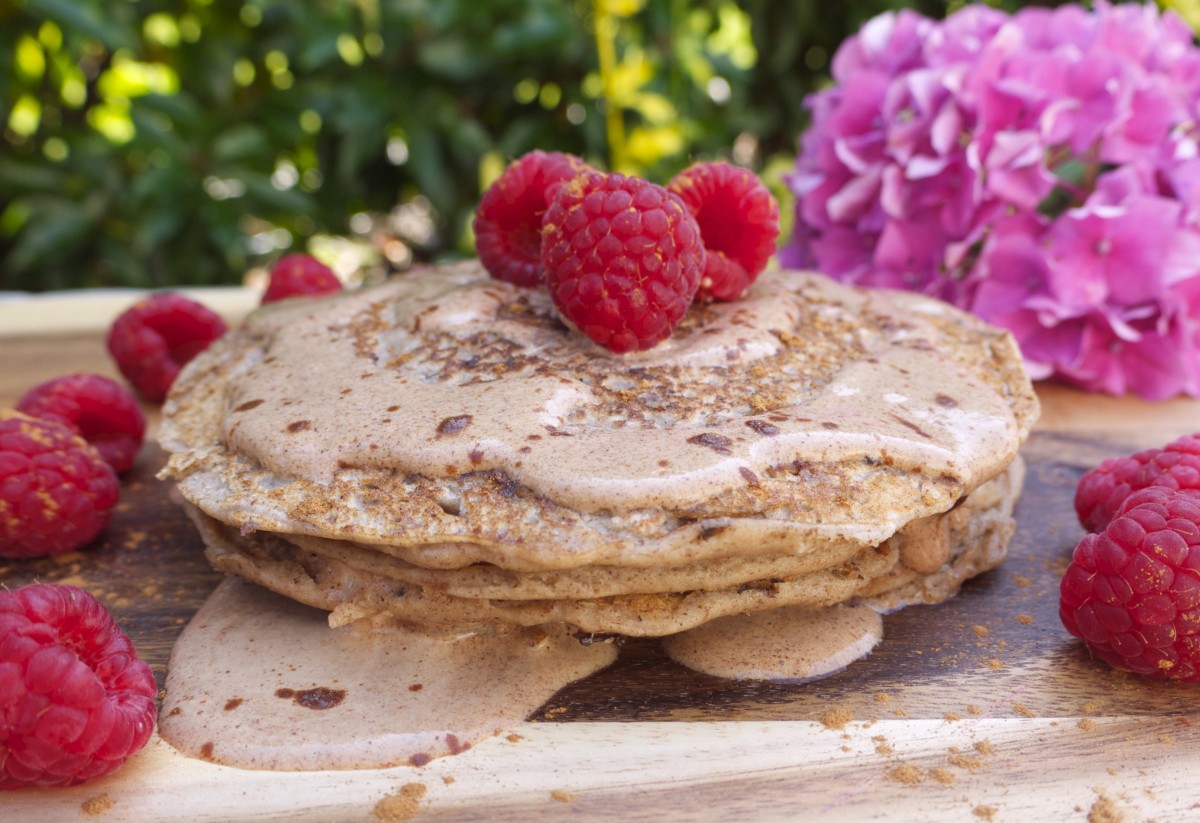 4. Summer Berry Oatmeal Pancakes
A fruitier pancake, these berry and oatmeal beauts are light, simple, easy to digest and super quick to cobble together but oh-so-delicious and not even the slightest bit naughty.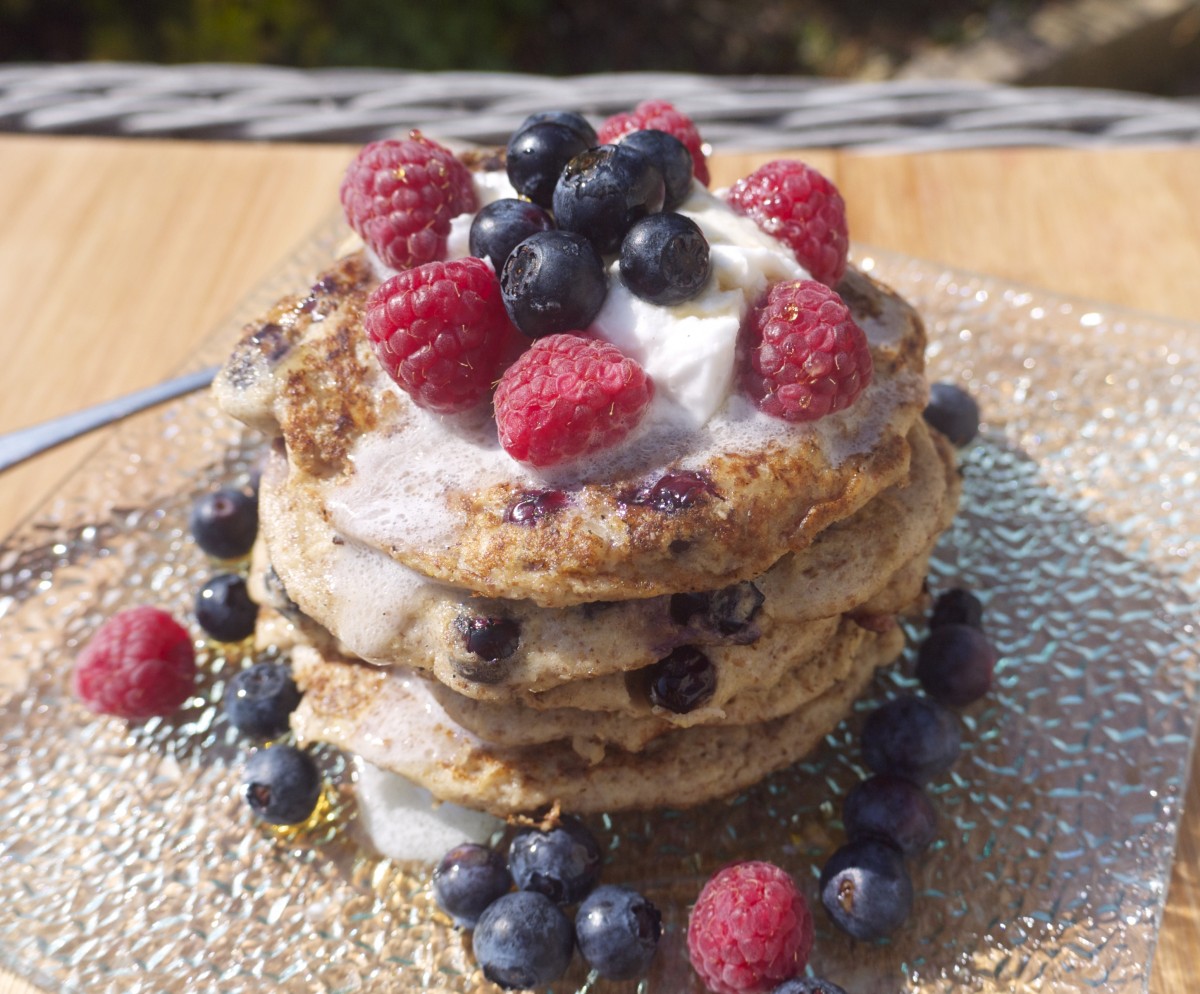 Psst… If you love berries, you may also like these Very Berry Coconut Protein Pancakes 😉
5. Maple and Toasted Walnut Protein Pancakes
Last but certainly not least, maple and walnuts are the best combination on these protein-rich pancakes. I toasted the walnuts for extra yumminess and added my fave cinnamon and some sliced banana for a blast of natural sweetness.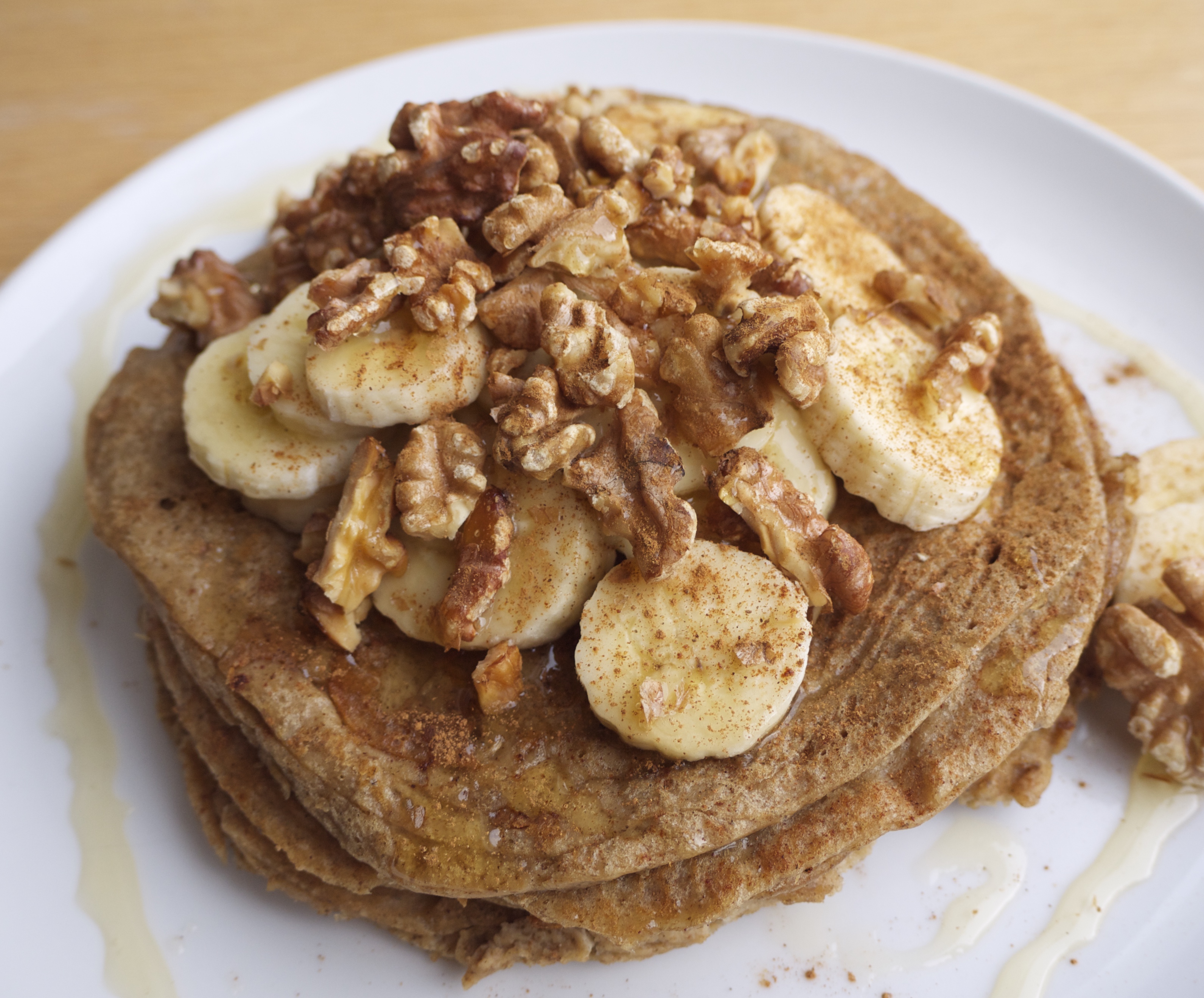 I would love to know if you get a chance to make ant of these pancake recipes! Simply tag #RosannaDavisonNutrition on Instagram or Twitter or come on over to my Facebook to say hello 🙂
Happy Eating!