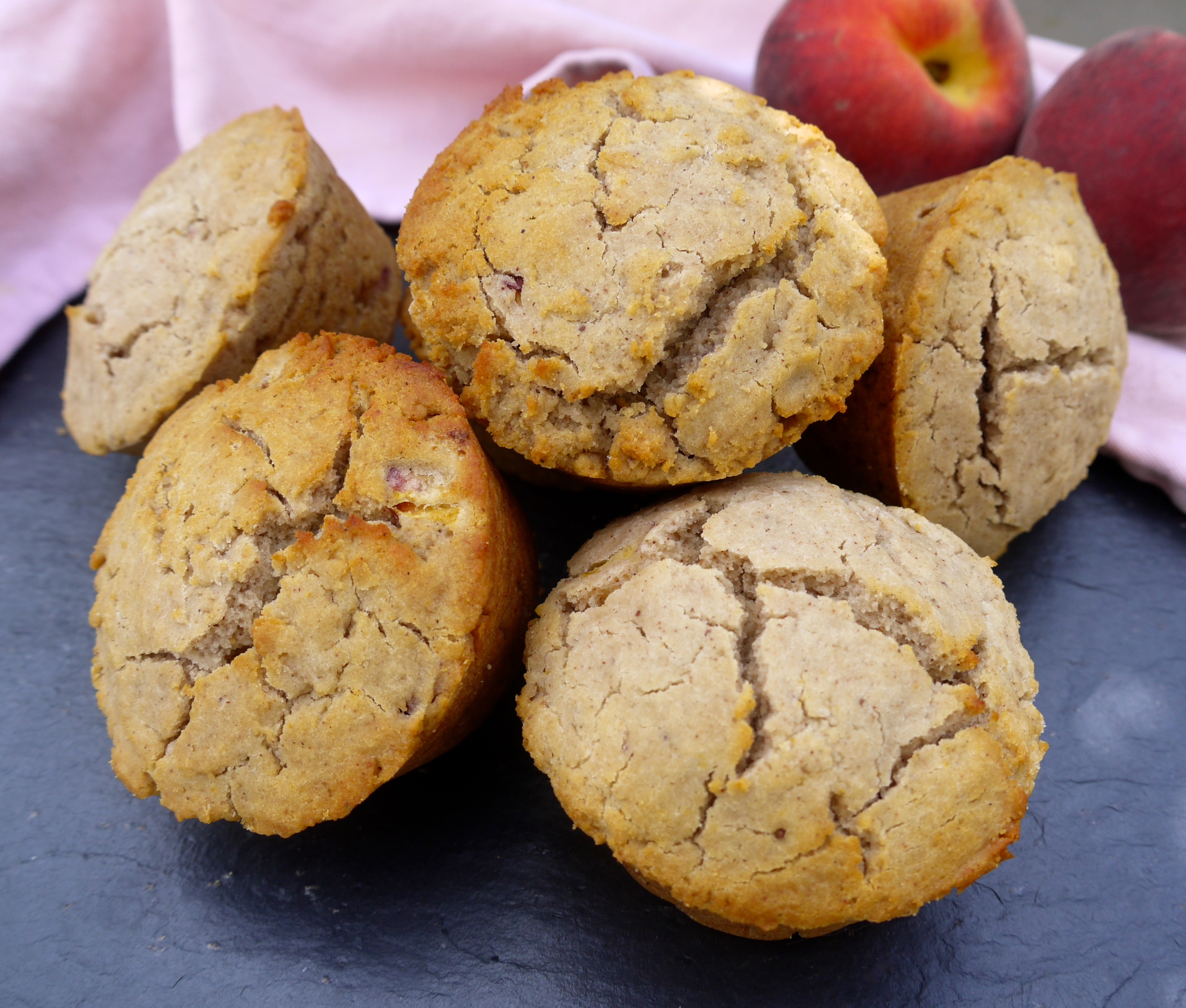 The shops and supermarkets are packed with fresh peaches at the moment, and if you're looking for a new way to enjoy the juicy summer favourite, these peach and ginger muffins make a delicious treat.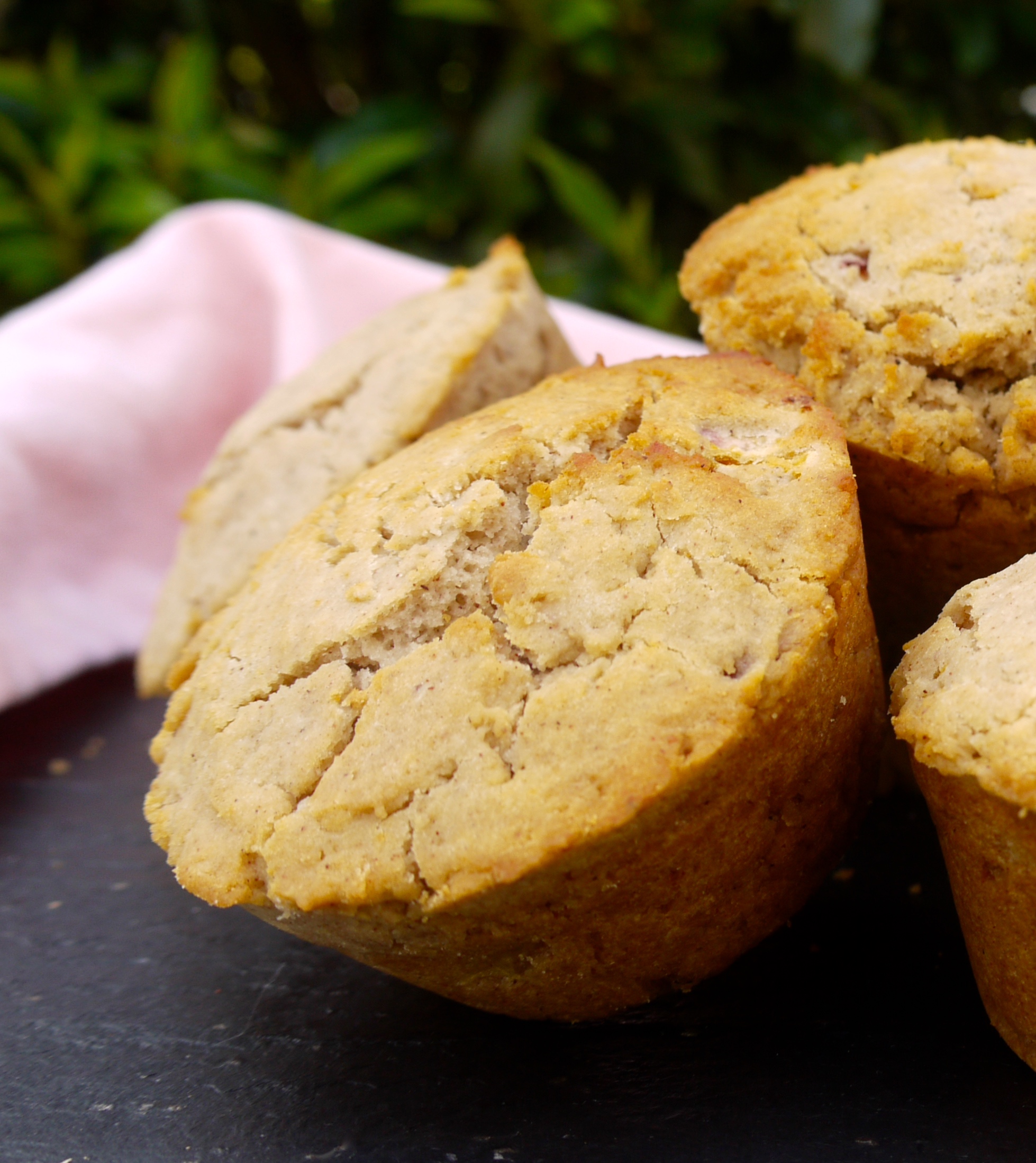 The combination of sweet peach and spicy fresh root ginger make a surprisingly incredible duo, and especially with the addition of cinnamon and nutmeg.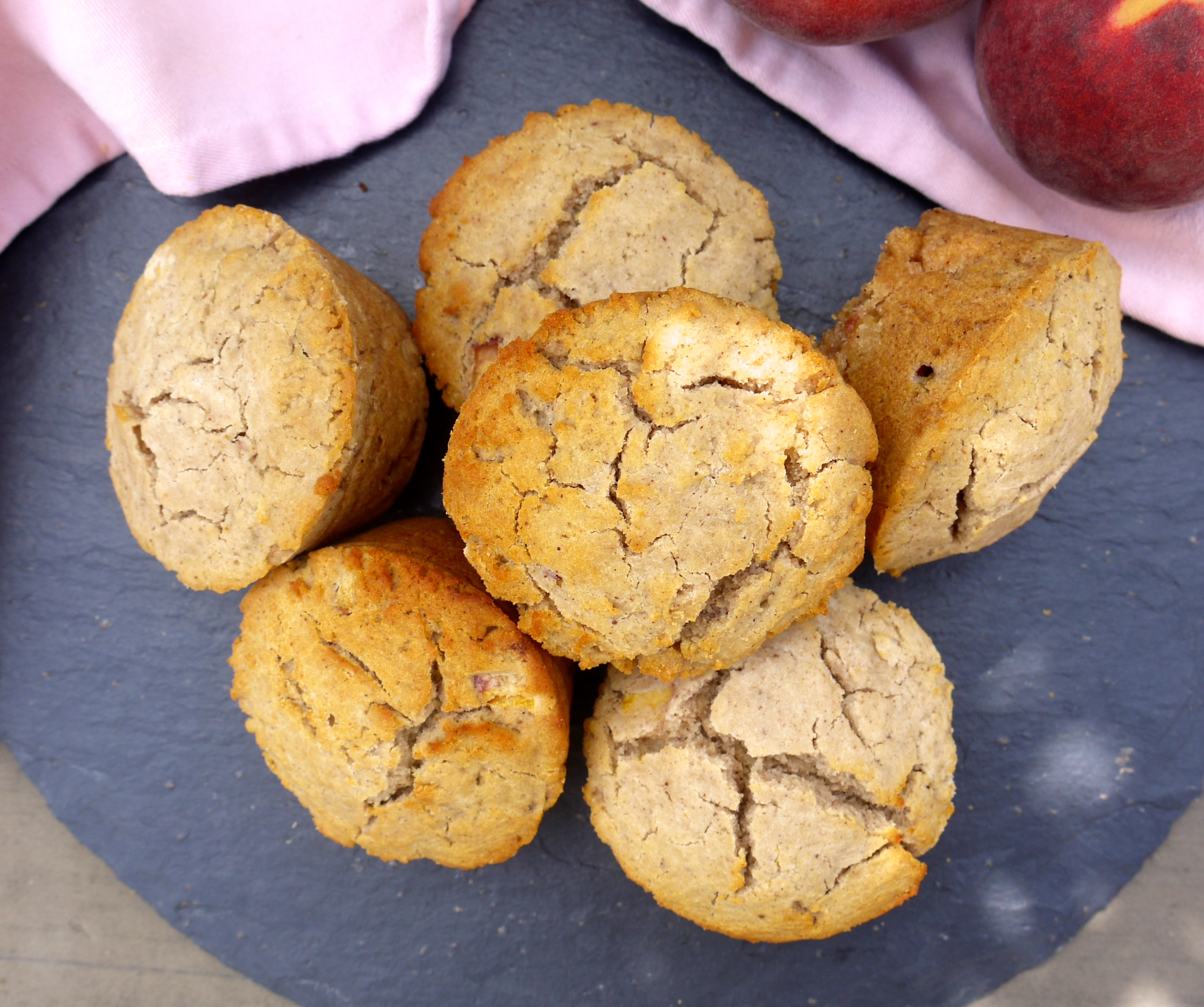 I recommend using an all-purpose flour rather than rice or coconut flour, as it creates a much better texture. I used the Dove's Farm gluten-free flour (€2.45), which tends to be quite widely available in supermarkets and health food shops.
If you're not a fan of ginger, try chopping up fresh strawberries or adding flaked almonds, walnut pieces or chopped hazelnuts to change up the taste and texture. The recipe is so versatile, but do look out for ripe peaches, as their taste and texture is totally delicious in these muffins!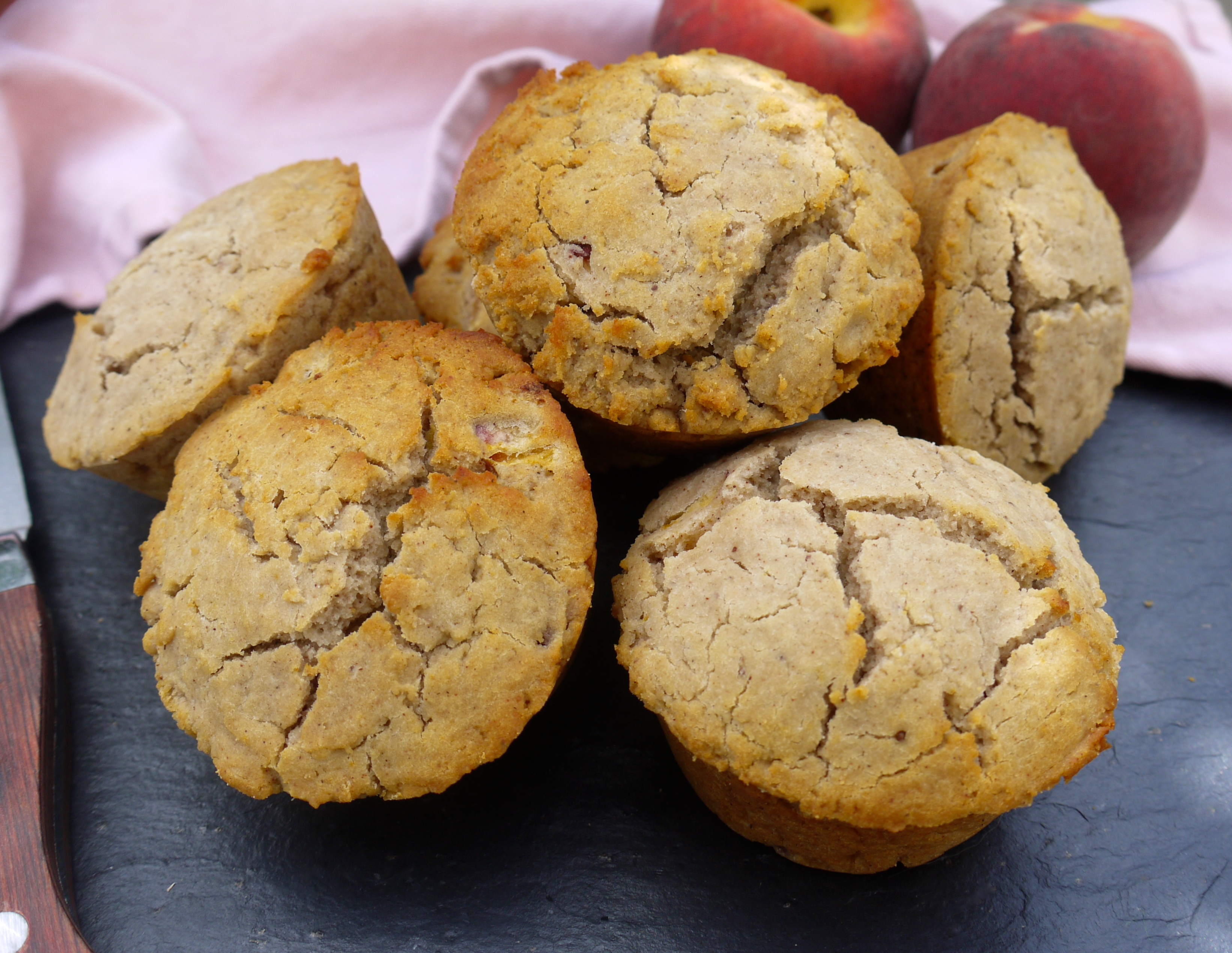 I would love to know if you get a chance to make these Peach and Ginger Muffins! Simply tag #RosannaDavisonNutrition on Instagram or Twitter or come on over to my Facebook to say hello 🙂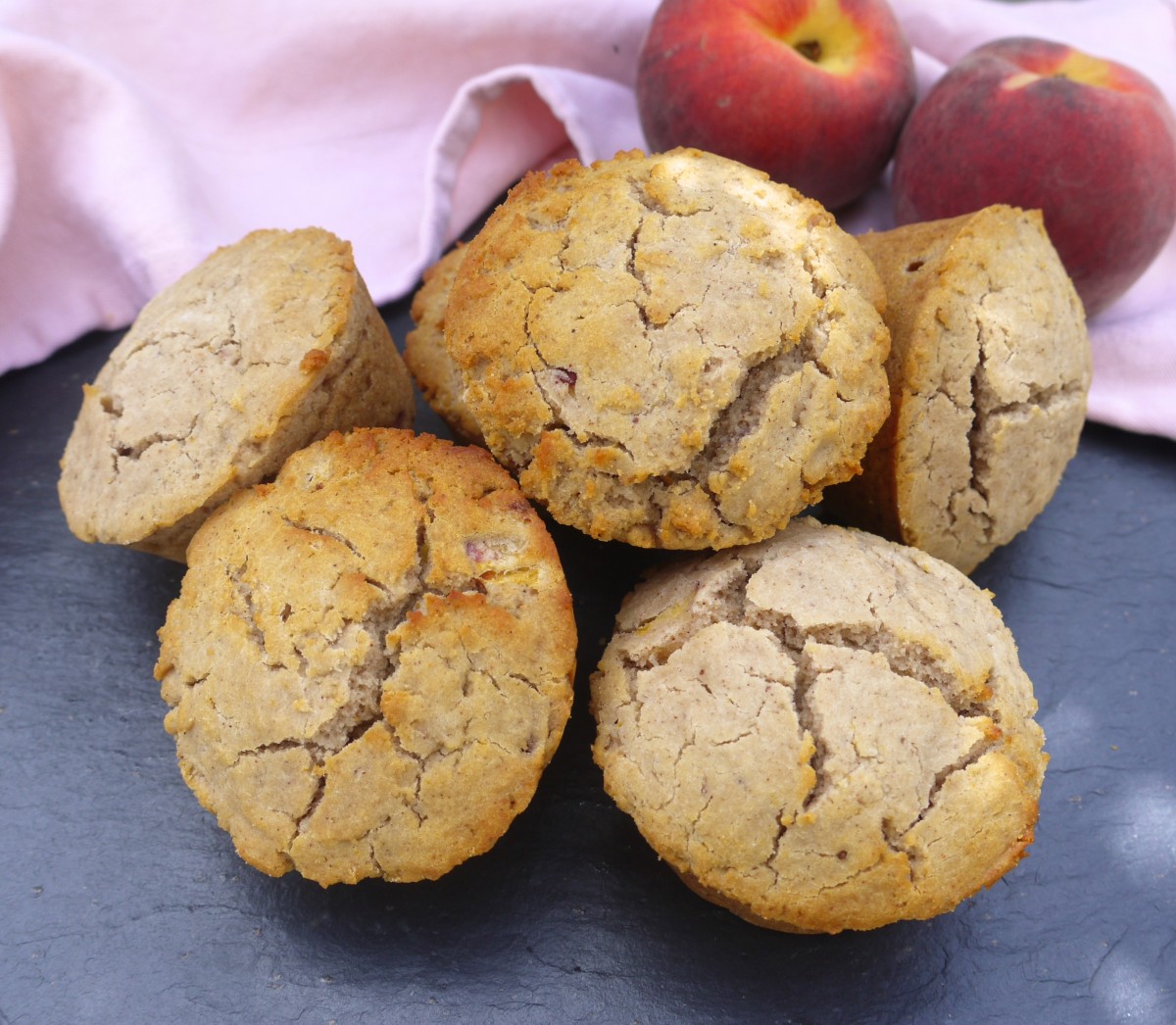 Peach and Ginger Muffins
2016-07-15 22:33:39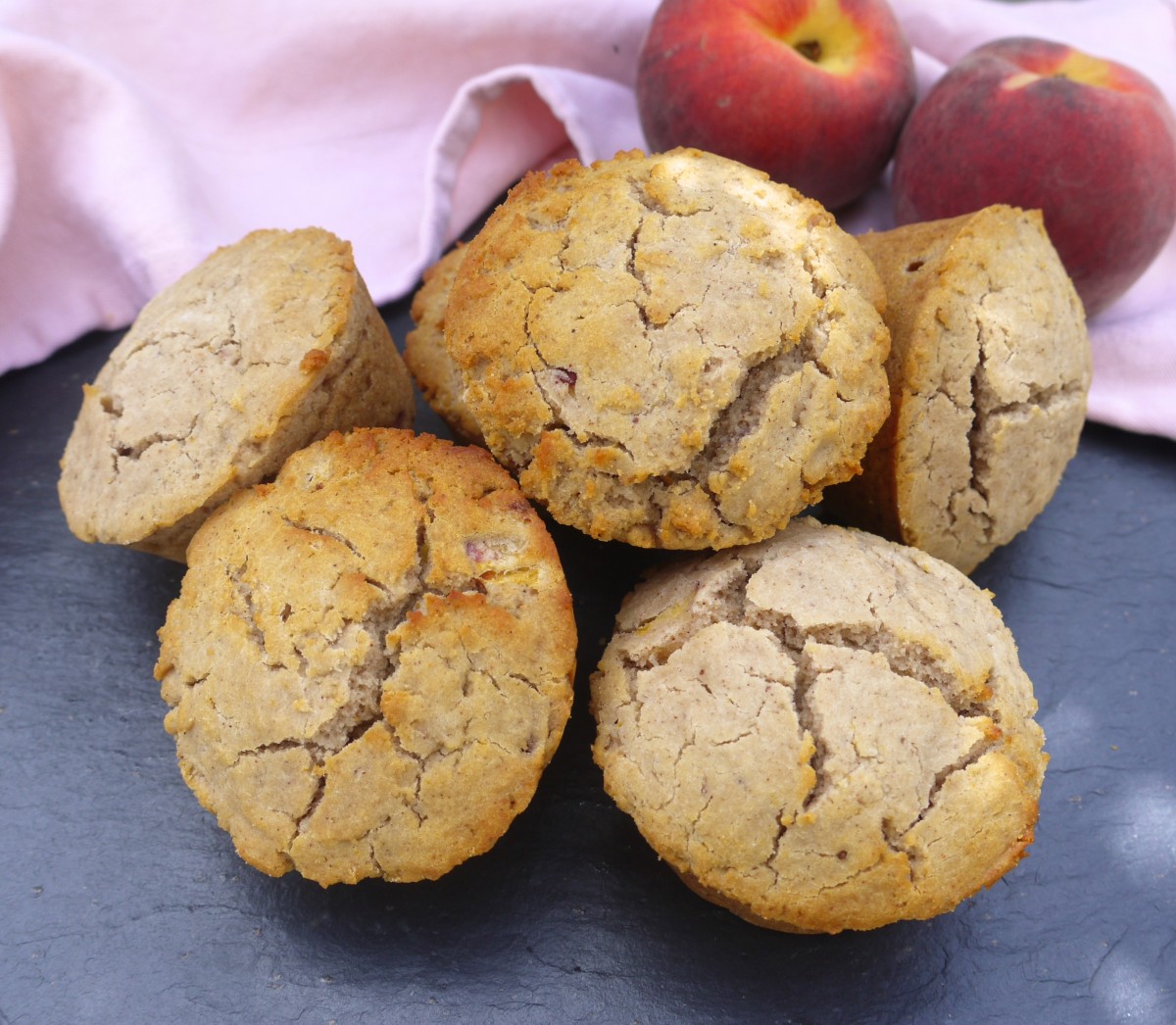 Delicious muffins packed with the flavours of fresh peach and spicy ginger, an incredible immune-boosting spice. Nutrition information per muffin: 350 calories, 5.3g protein, 53.5g carbs, 13.2g fat, 2.1g fibre
Ingredients
coconut oil, to grease
375g (3 cups) all-purpose flour (I used gluten-free flour by Dove's Farm)
2 tsp baking powder
1 tsp cinnamon
1/2 tsp nutmeg
pinch of sea salt
1.5 ripe peaches, stones removed
125ml (1/2 cup) unsweetened almond milk
100g (1/2 cup) coconut oil, melted
150g (1/2 cup) pure maple syrup or honey
1 peach, diced
1 tsp fresh root ginger, grated or finely sliced or 1 tsp crystallised ginger
Instructions
Preheat the oven to 180C and lightly grease a muffin tray with coconut oil. This recipe makes 6-8 muffins.
Sieve the flour into a large mixing bowl and add the baking powder, cinnamon, nutmeg and salt. Mix well.
Place the 1.5 peaches in a blender and blend into a purée, using a splash of water to blend if necessary.
Pour the peach purée into a separate bowl and add the almond milk, coconut oil and maple syrup. Mix until well combined.
Pour the wet mixture into the flour and mix until a thick dough forms. Gently fold in the diced peach and ginger until well distributed.
Divide the mixture into the muffin wells in the prepared tin and bake at 180C for 25-30 minutes until they turn golden and are firm to touch.
Allow the muffins to cool for 10-15 minutes before eating.
Notes
Any leftovers can be stored in a cool, dry place for 3-4 days.
Rosanna Davison Nutrition https://www.rosannadavisonnutrition.com/