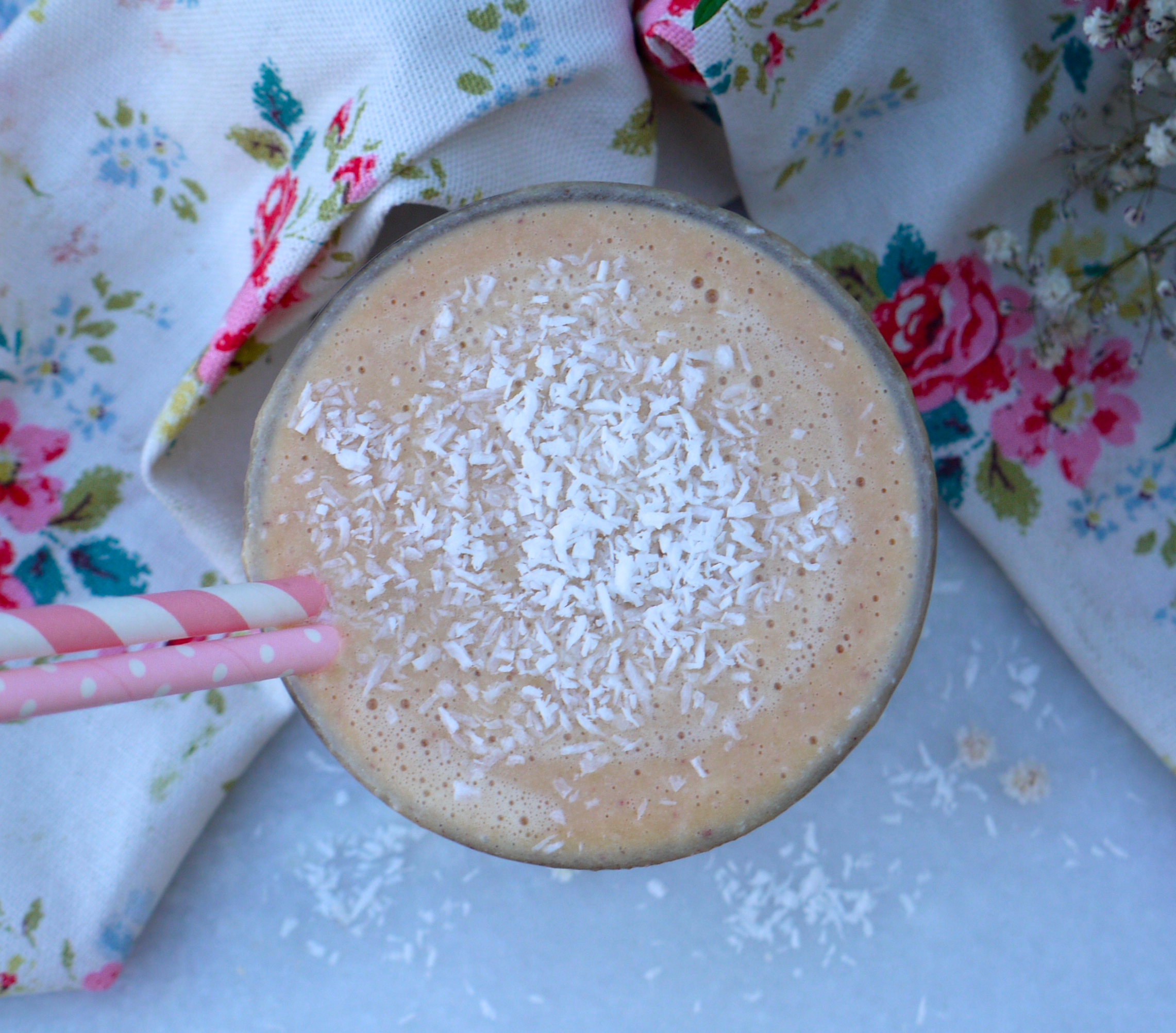 I'm enjoying a full-on love affair with peaches this summer. Admittedly, I do tend to cheat a bit and buy them ripe rather than ripen them at home… I don't seem have the patience to wait for them to ripen once I buy them!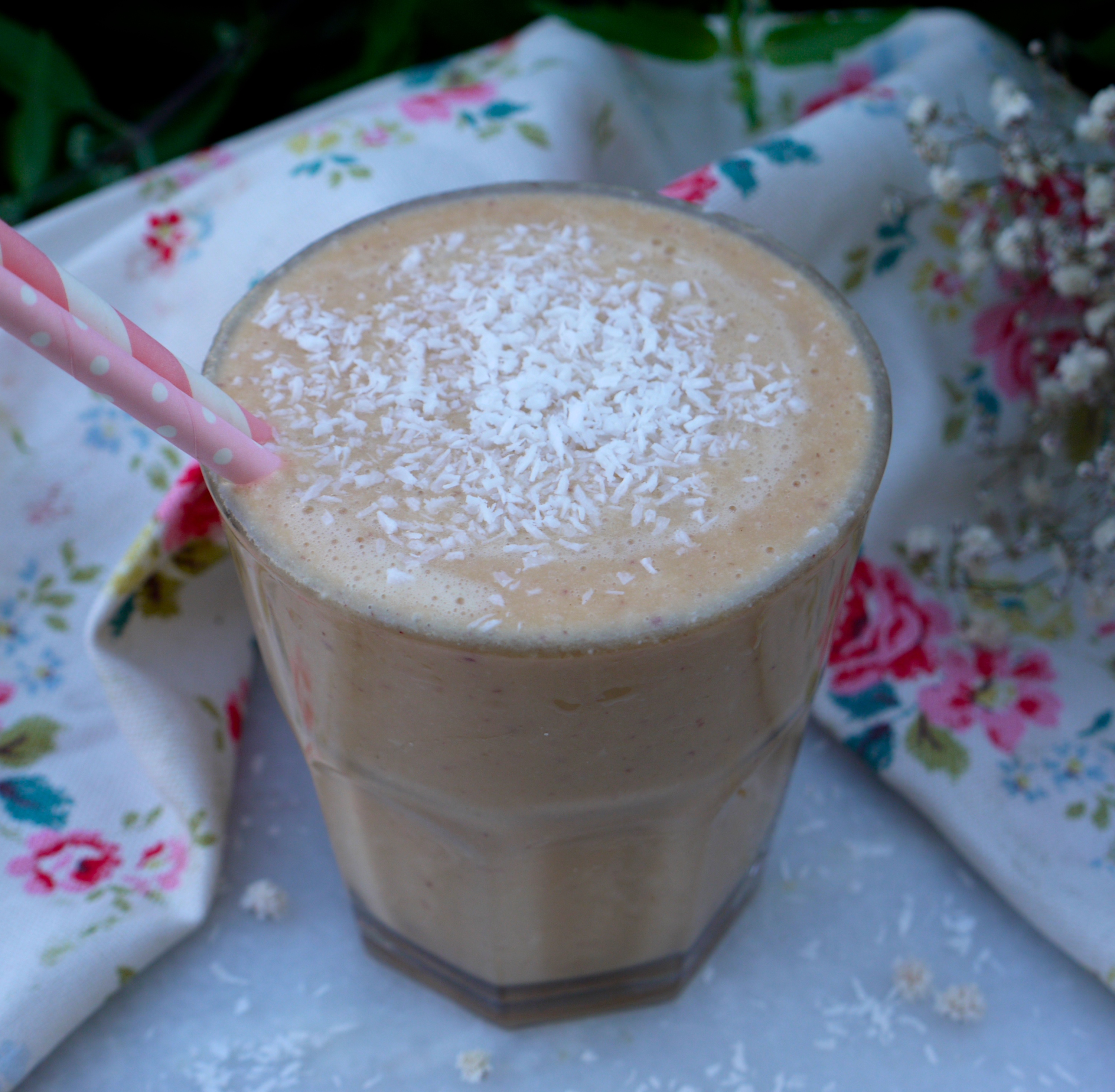 While biting into a fresh juicy peach is a deliciously simple treat, they also work very well in a range of sweet treats and smoothies.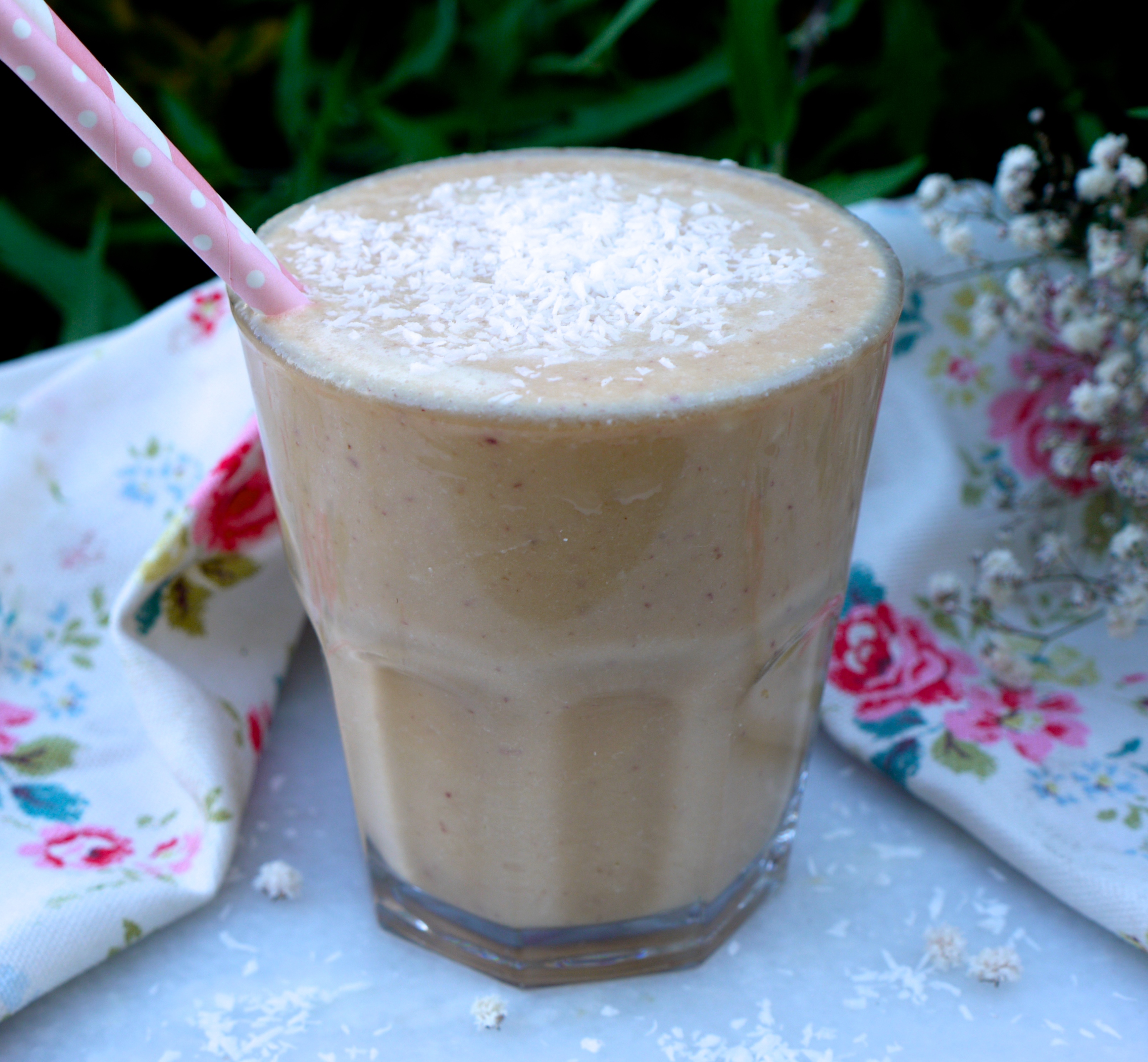 In this Peaches 'n' Cream Summer Shake, I used coconut water, cashews, frozen banana, peaches, coconut and vanilla to make a deliciously sweet and creamy smoothie. It tastes like a dessert, yet it's energy-boosting and insanely good for you. Hello, healthy fat, fibre, vitamins, minerals and protein!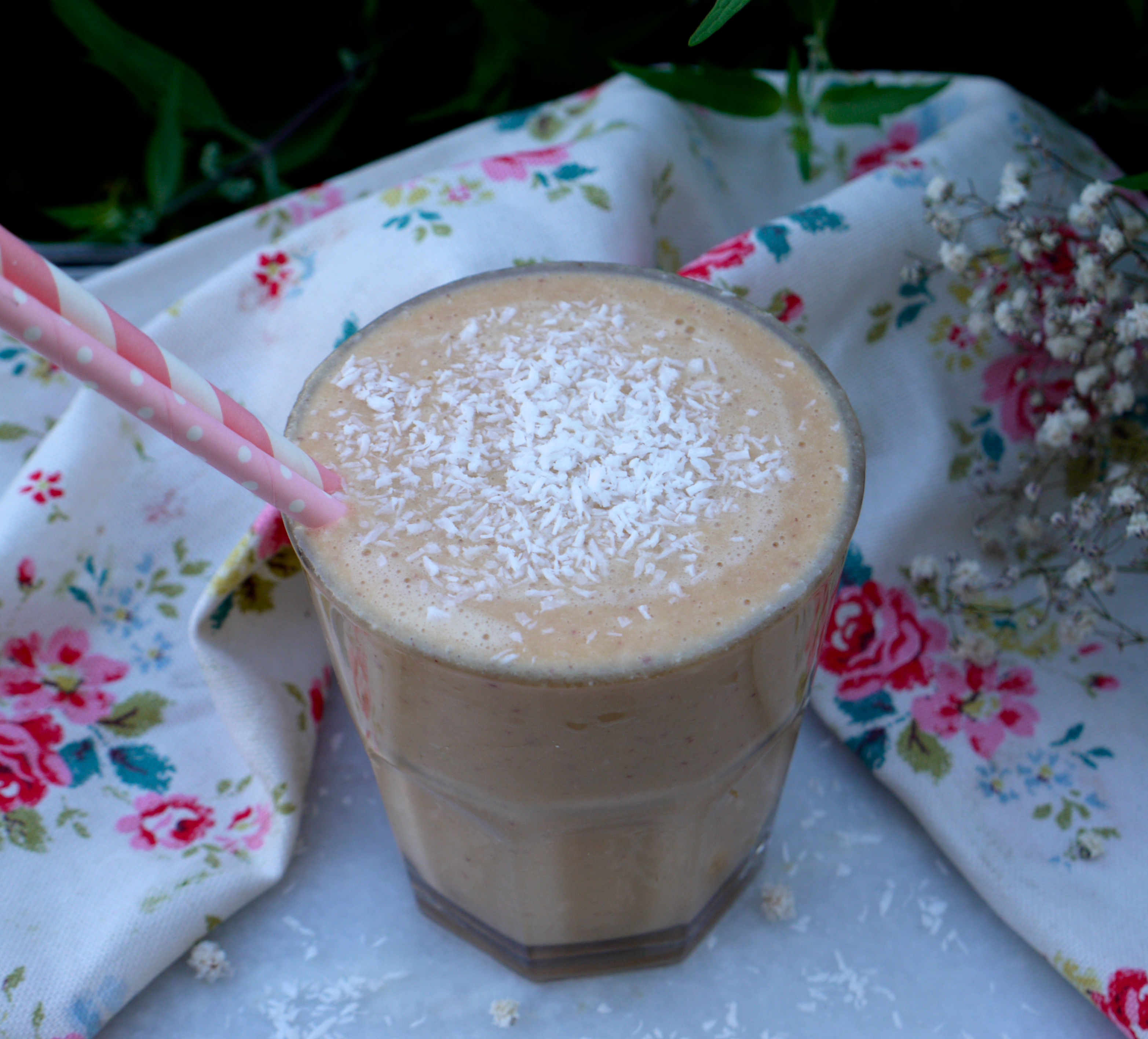 I would love to know if you get a chance to make this Peaches 'n' Cream Summer Shake! Simply tag #RosannaDavisonNutrition on Instagram or Twitter or come on over to my Facebook to say hello 🙂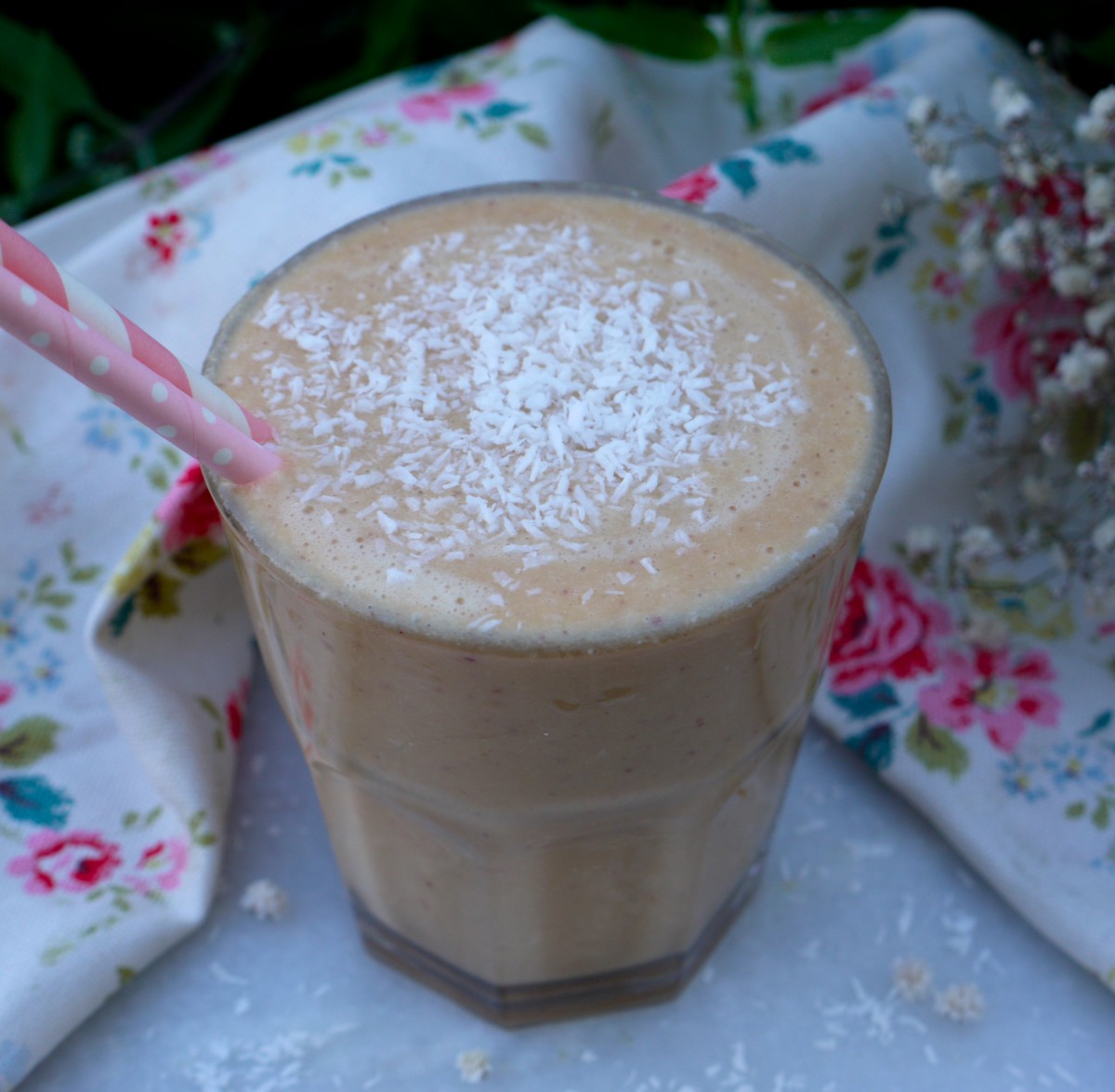 Peaches 'n' Cream Summer Shake
2016-07-24 20:43:51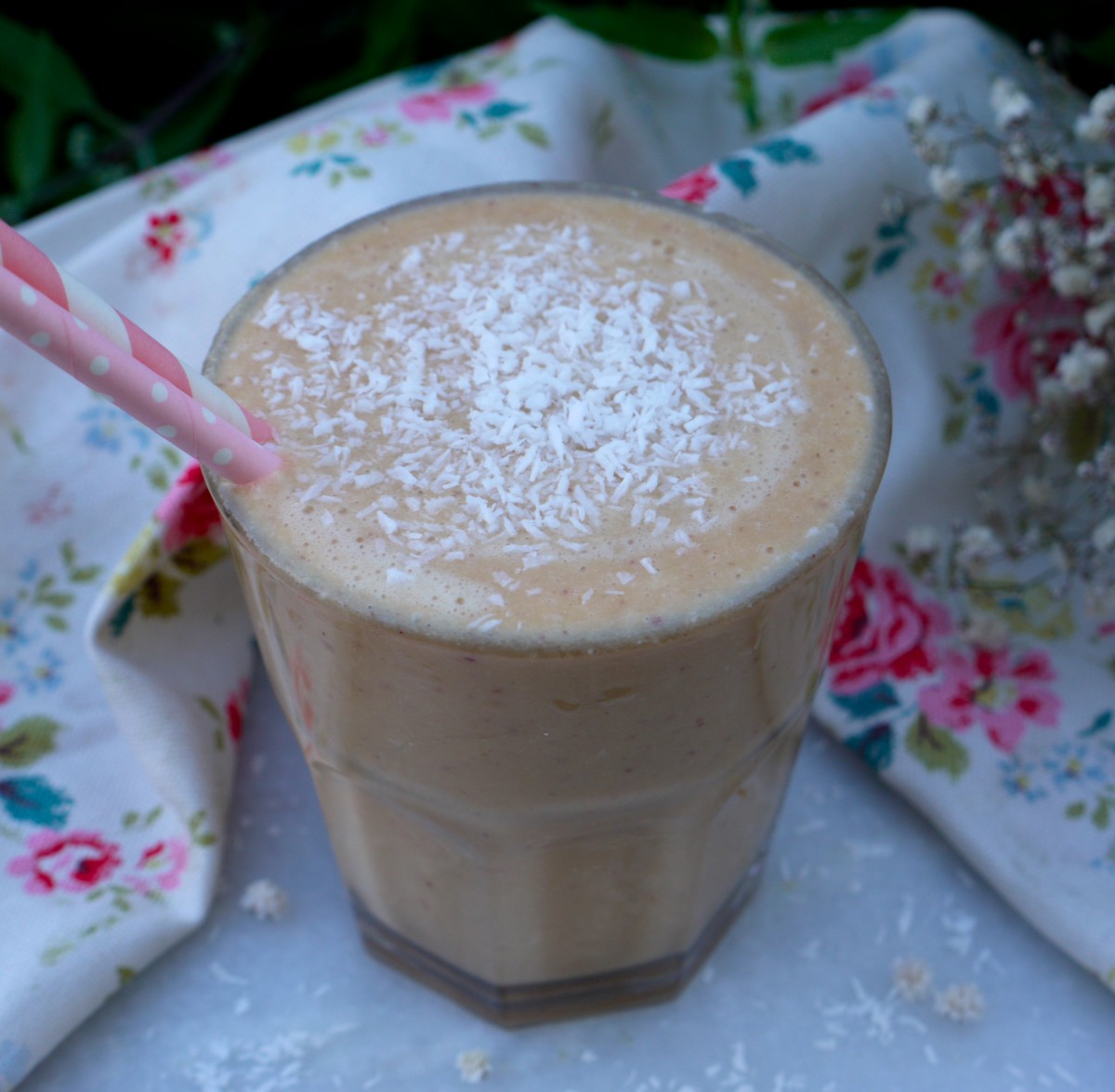 Serves 1
A sweet, smooth, decadent and creamy smoothie and a delicious way to enjoy the best summer peaches. Nutrition information per serving: 302 calories, 7.4g protein, 55.3g carbs, 7g fat, 9.8g fibre
Ingredients
250ml (1 cup) coconut water, unsweetened almond milk or your favourite plant milk
2 ripe peaches, stoned and quartered
1/2 a frozen banana
1 tbsp unsalted raw cashews
1 tbsp desiccated coconut plus extra to serve
1 tbsp vanilla or plain COYO coconut milk yoghurt (optional but recommended)
1 tsp vanilla extract
Instructions
Place all ingredients in a blender and blend until smooth and creamy.
Top with a sprinkle of coconut and serve chilled.
Notes
Any leftovers can be stored in an airtight container in the fridge for up to 2 days.
Rosanna Davison Nutrition https://www.rosannadavisonnutrition.com/