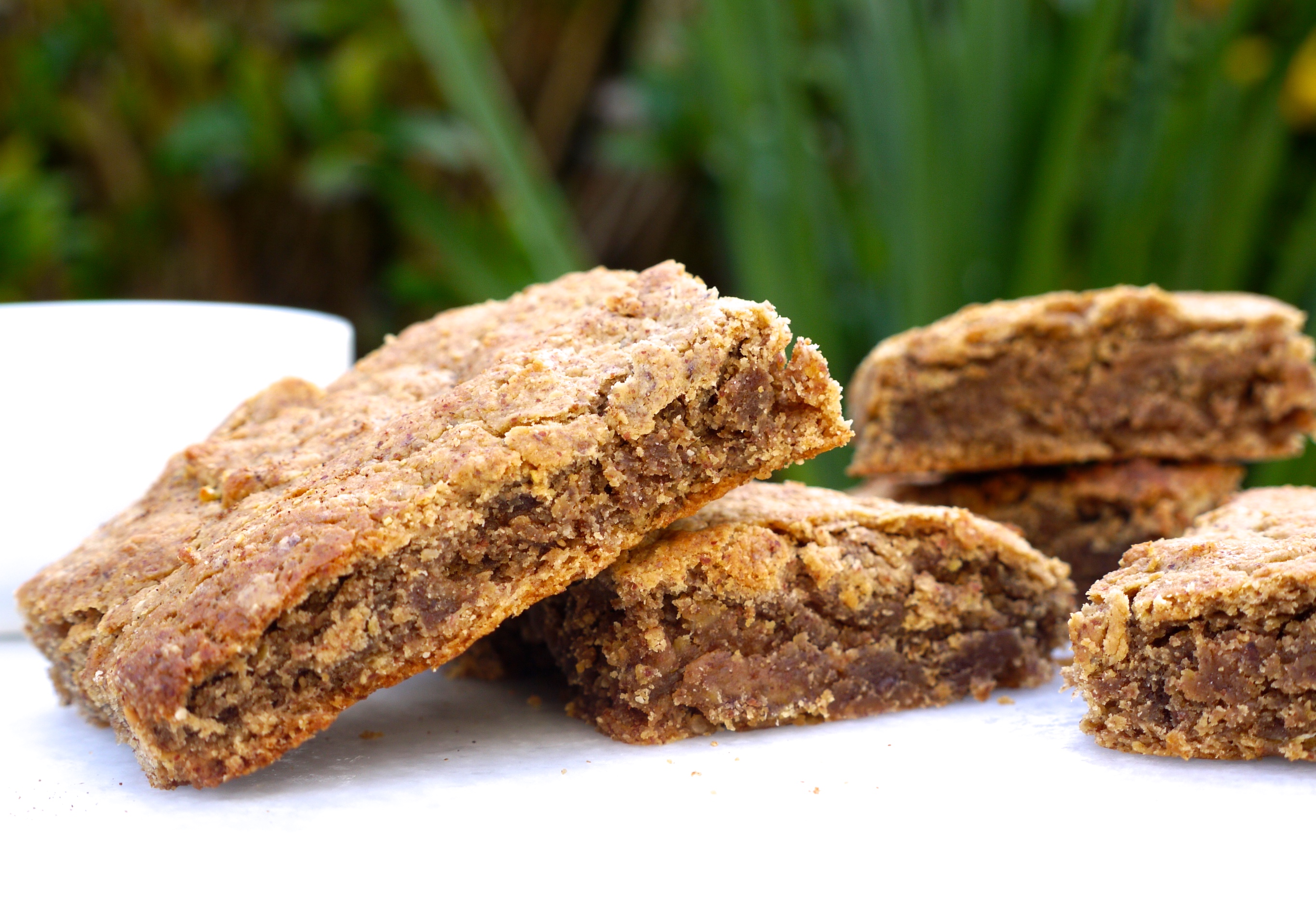 Crisp and golden on the outside, soft and fudgey on the inside… these blondies make a totally delicious and filling snack! They have all the texture of a brownie, yet the ingredients are guilt-free and they make the perfect snack for before or after a workout.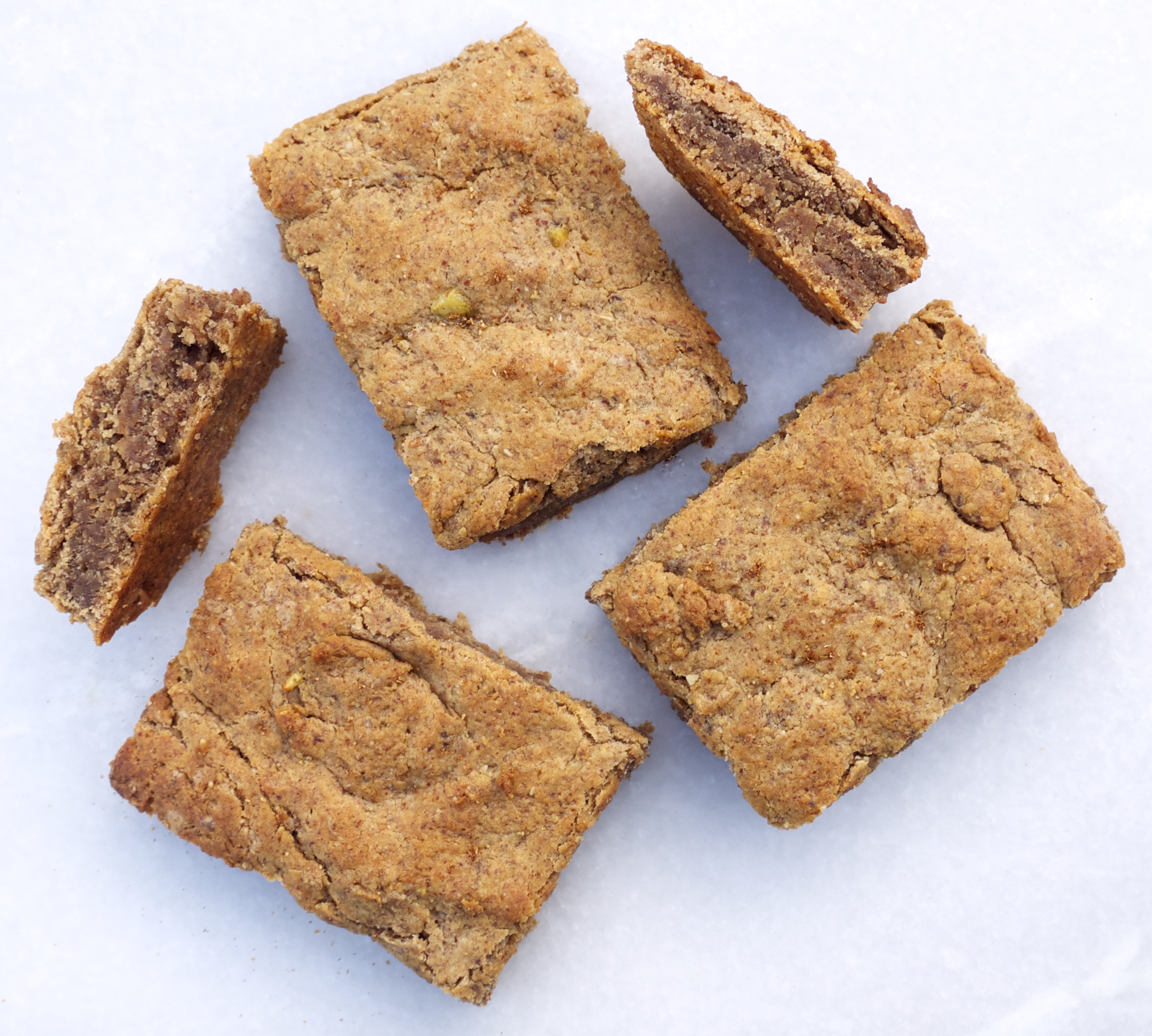 Naturally sweetened with banana and totally grain and gluten-free, their density and rich flavour comes from the peanut butter. But any type of nut or seed butter will work just as well!
I love to keep them simple and flavoured with a pinch of cinnamon, but you could add in your favourite dried fruit, berries or coconut flakes for some added texture… or even some chocolate chips for an even more indulgent taste 😉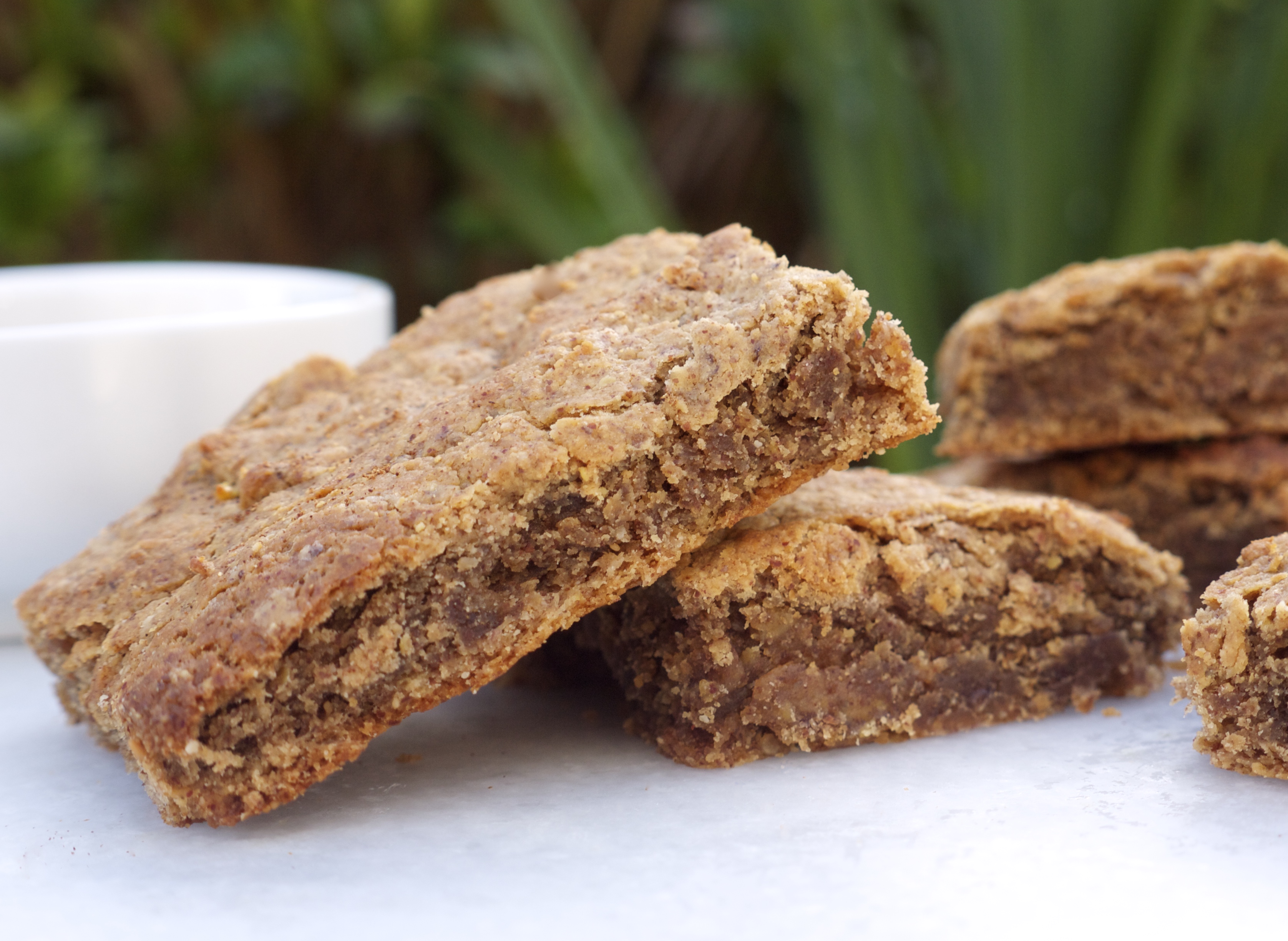 I would love to know if you get a chance to make these Peanut Butter Protein Blondies! Simply tag #RosannaDavisonNutrition on Instagram or Twitter or come on over to my Facebook to say hello 🙂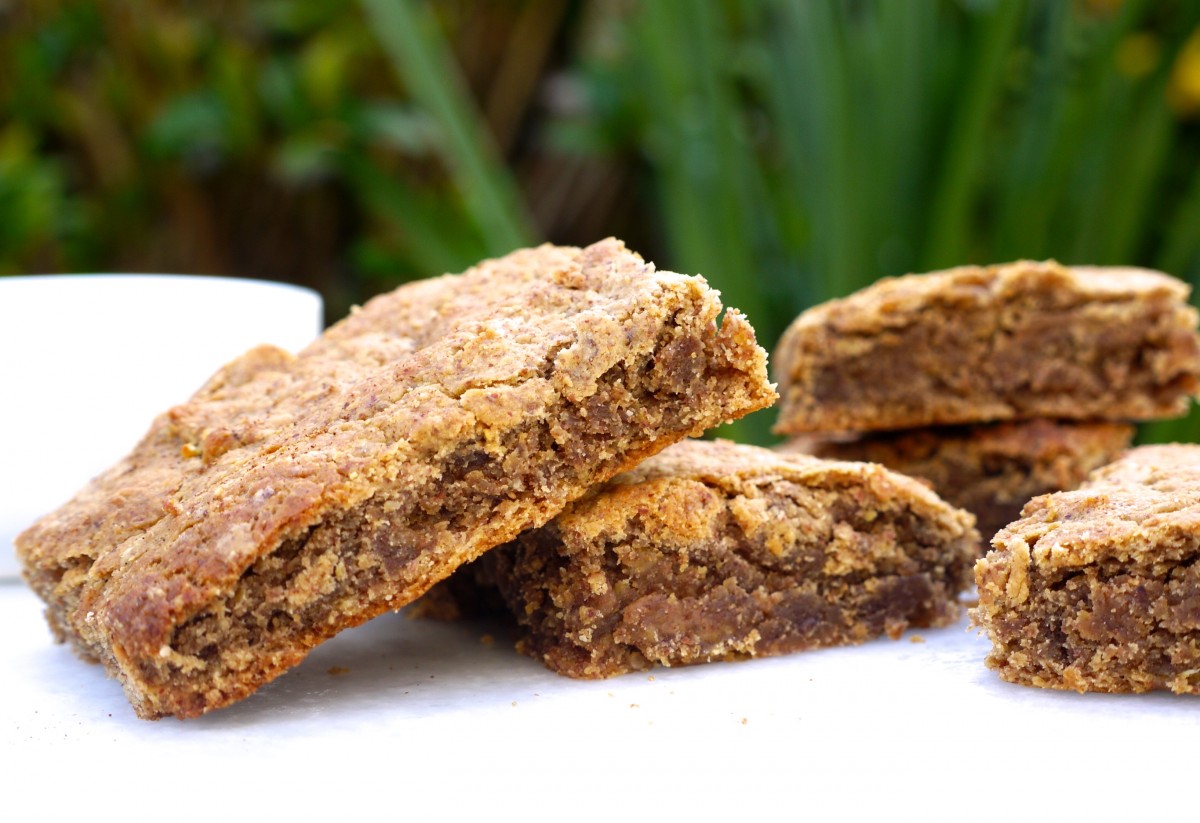 Peanut Butter Protein Blondies
2016-03-13 15:58:42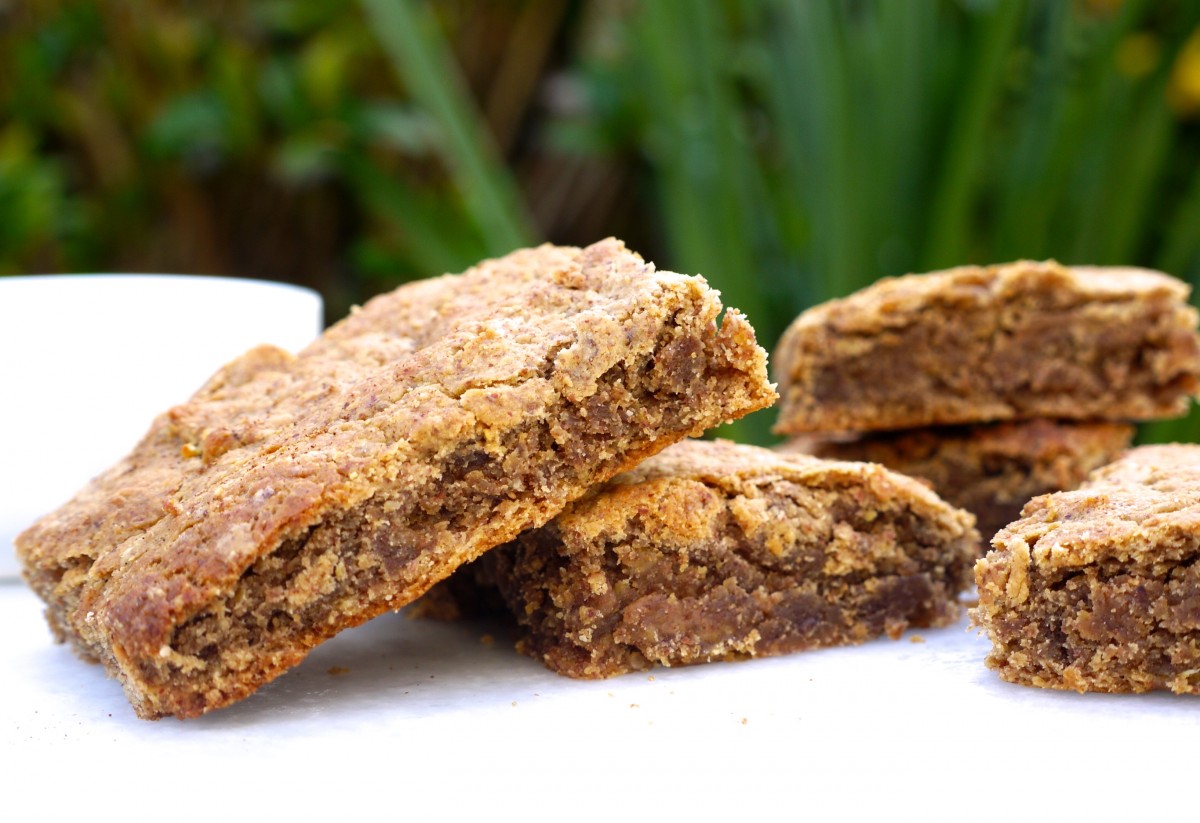 A deliciously soft and satisfying protein bar, packed with nutrition and so easy to make. High in fibre and free from refined sugar, gluten and grains. Nutrition information per bar (sweetened with Stevia): 259 calories, 11g protein, 13.3g carbs, 20g fat, 21.3g fibre.
Ingredients
coconut oil, to grease
2 tbsp ground flaxseed
4 tbsp cold water
1 ripe banana
260g (1 cup) smooth or chunky peanut butter or your nut butter of choice (ensure it's free from added sugar and palm oil)
80g (1/4 cup) pure maple syrup or honey or 5-6 drops liquid Stevia (optional)
1 scoop Sunwarrior Vanilla Protein Powder (or your favourite protein powder)
1.5 tsp baking powder
1 tsp vanilla extract
1 tsp cinnamon
Instructions
Preheat the oven to 190C and lightly grease a baking tray with coconut oil or line it with a sheet of greaseproof paper.
In a small bowl, mix together the flaxseed and cold water well. Leave aside to set.
In a large mixing bowl, use a fork to mash the banana well.
Add in the peanut butter, sweetener, protein powder, baking powder, vanilla extract and cinnamon. Add in the flaxseed mixture and mix ingredients together well until a thick dough forms.
Spread the dough out on a medium baking tray and gently press down with your hand or a spatula to ensure it's smooth and even across the top.
Bake at 190C for 20-25 minutes, until the outside is crisp and golden.
Allow it to cool for 10 minutes before cutting into bars.
Notes
Any leftovers can be stored in an airtight container in the fridge for 3-4 days.
Rosanna Davison Nutrition https://www.rosannadavisonnutrition.com/