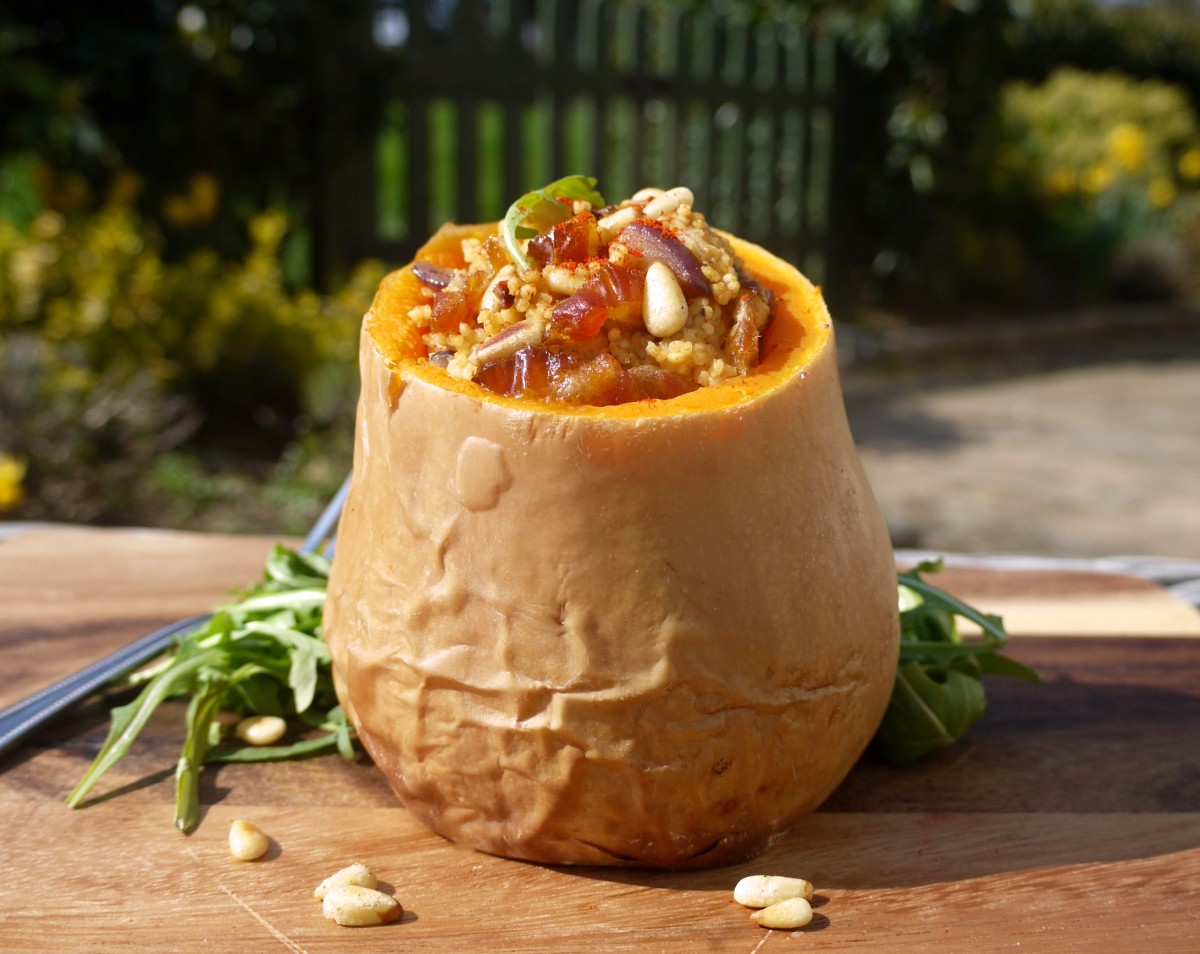 The butternut squash is such a versatile starchy vegetable, and works for everything from soups to curries, stews and simple salads. But thanks to their shape, they're also perfect to stuff for a fun and different meal!
I came up with this combination of millet with toasted pine nuts and sweet, sticky medjool dates, when I was craving the warmth of toasted pine nuts in a comforting meal. I had a packet of gorgeous squidgy, syrupy medjool dates from Marks & Spencer in the cupboard, and thought that they could work really well against the other flavours and textures.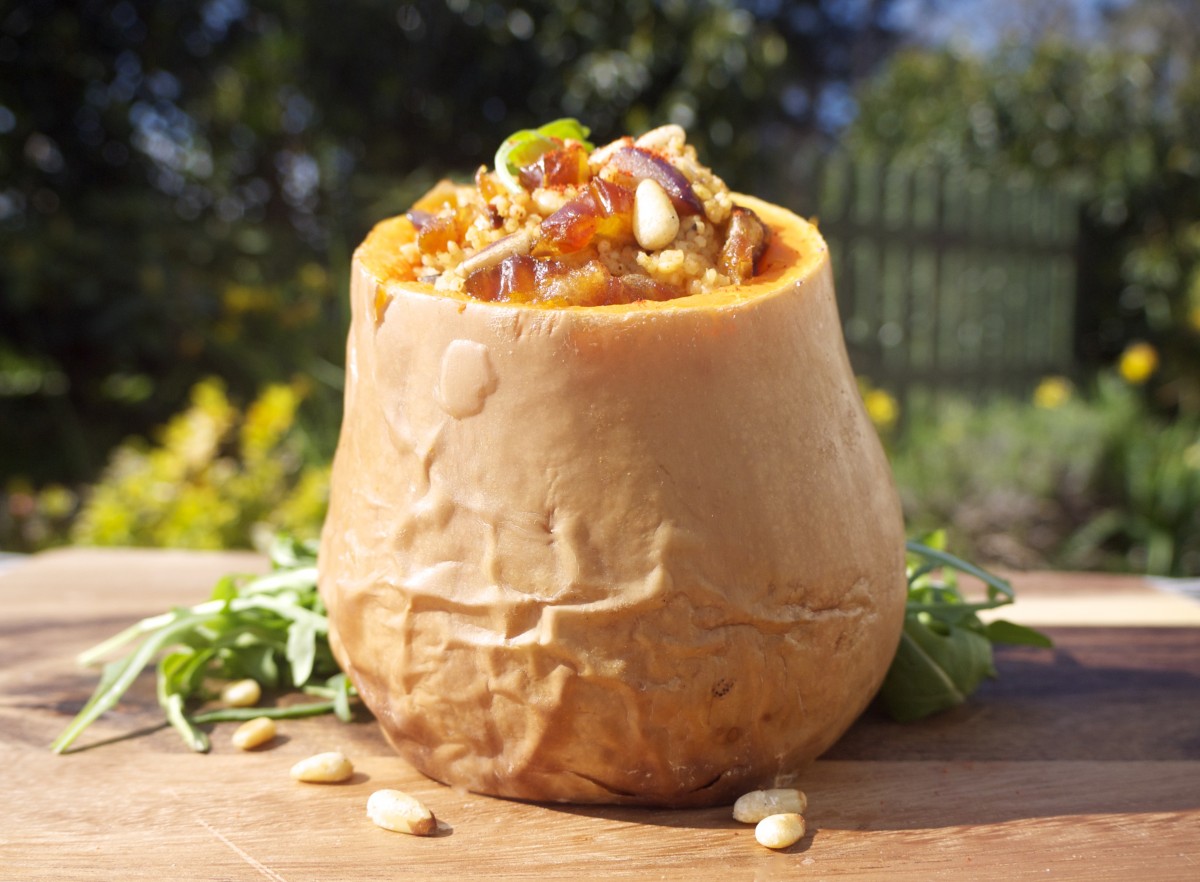 Millet is one of my favourite grains, thanks to its creamy mild flavour and simplicity to cook. Naturally gluten-free, millet is really a seed that looks very like bird food prior to cooking! But it's a great source of heart-healthy magnesium to calm a frazzled nervous system and relax tight muscles. It also boasts copper, which is a mineral important for maintaining our original hair colour, plus phosphorus and manganese.
The phosphorus in millet is essential for every single cell in our body because it helps to build the mineral matrix of our bone and is an important element of ATP, which is the energy currency molecule in our body. It's also a component of our skin cell membranes, which must be kept healthy for us to have smooth, youthful skin. Um, yes please!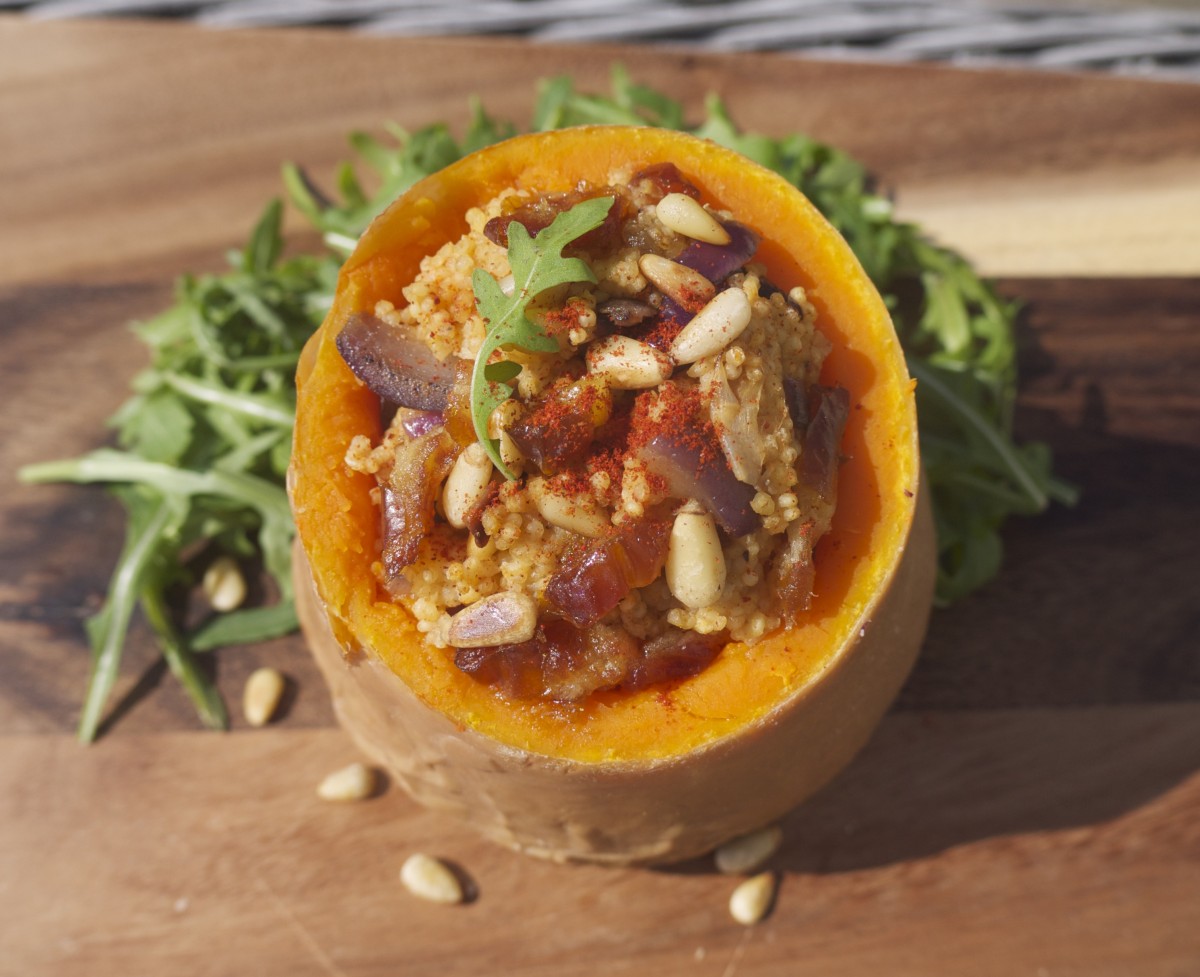 Dates are a natural sweetener, but packed with fibre and vitamin A to keep blood sugar levels steady and improve the texture and healing abilities of our skin. Butternut squash is also an excellent source of beta-carotene, which requires the fat from the pine nuts to be absorbed properly into our body. It's an amazing type of food for building a glowing complexion and baby soft skin. I always eat the skin of the squash as it's a brilliant source of fibre, but gobbling up the flesh will do so much good too 🙂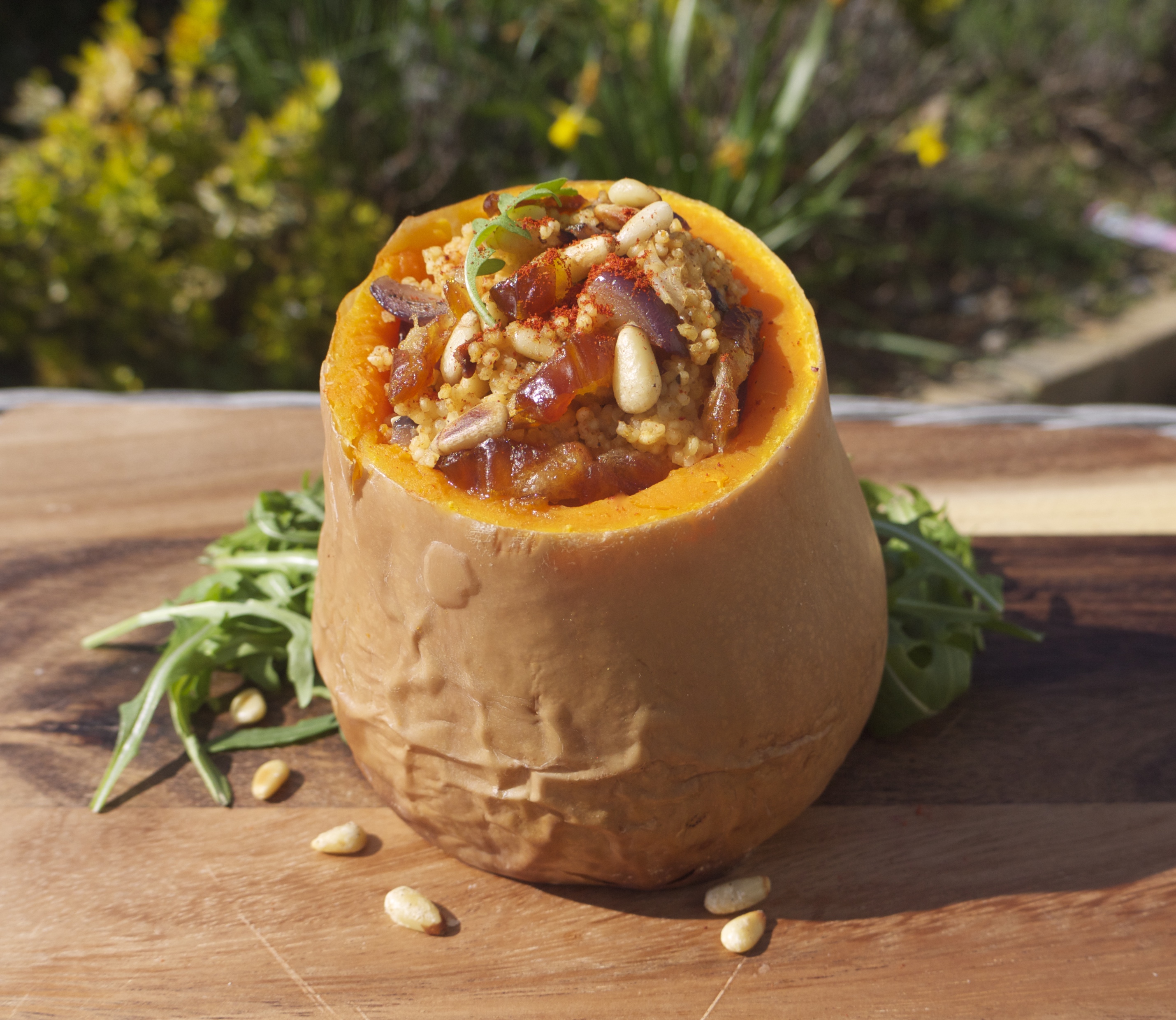 Pine Nut and Date Millet Pilaf
2015-04-07 22:41:03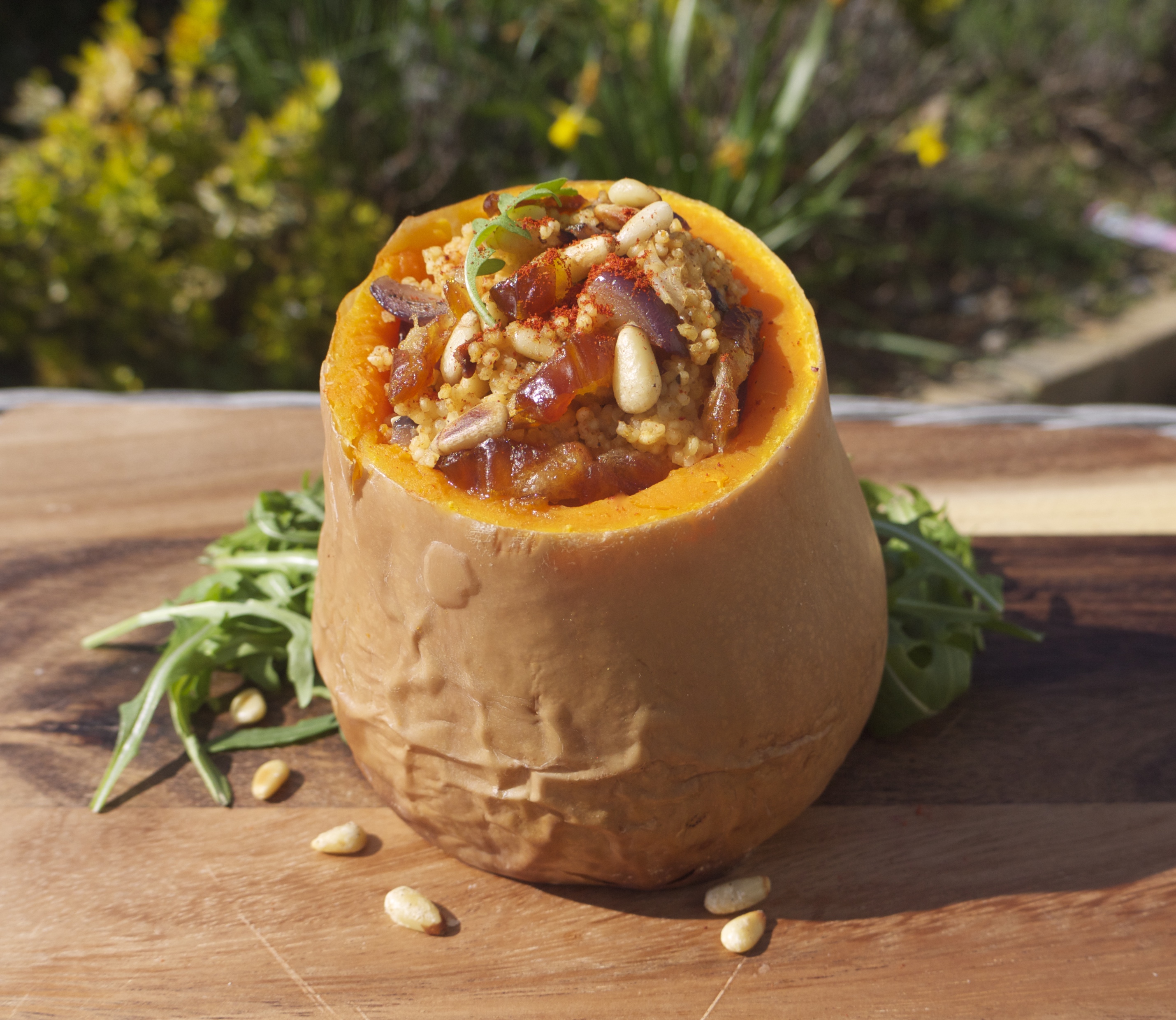 Serves 1
A simple, fun and nourishing meal! The sweetness of the dates goes so well with the smoked paprika and toasted pine nuts.
Ingredients
1 tsp virgin coconut oil, to grease and cook with
1 butternut squash
100g (1/2 cup) dry millet
250ml (1 cup) low-sodium vegetable stock
1/2 a red onion, finely sliced
1 clove of garlic, minced
5 pitted dates, chopped
2 tbsp pine nuts
1 tsp smoked paprika
Dash of tamari sauce
Pinch of Himalayan pink rock salt and ground black pepper, to taste
Instructions
Preheat the oven to 200C and lightly grease a baking tray with coconut oil.
Place the butternut squash on the tray and roast it at 200C for 35-40 minutes, until golden-brown on the outside.
Meanwhile, prepare the vegetable stock and place it in a small saucepan with the millet.
Bring it to a boil and then partly cover with a lid and lower the temperature to allow the millet to simmer for 10 minutes until the seeds have swollen.
Stir occasionally and take care not to allow it to burn and add extra water if it begins to look dry. Remove from the heat when it has absorbed all of the water.
While the millet cooks, lightly toast the pine nuts on a dry frying pan for 1-2 minutes until golden-brown. Transfer them to a bowl.
In the same frying pan over a medium heat, heat up 1/2 a teaspoon of coconut oil and saute the onion and garlic for about 3 minutes, until the onion becomes soft.
Stir the onion, garlic, pine nuts and chopped dates into the millet and season with salt and pepper, smoked paprika and a small dash of tamari sauce. Stir well.
Remove the butternut squash from the oven once cooked and allow it to cool for a few minutes.
Slice it in half and scoop out the seeds and pulp from the lower half.
Fill with the millet, pine nut and date mixture, and serve with a green salad.
Notes
Any leftovers will keep in an airtight container in the fridge for 2-3 days.
Rosanna Davison Nutrition https://www.rosannadavisonnutrition.com/