I popped into the TV3 studios this evening for a chat with the lovely Lucy and Martin on the Seven O'Clock Show sofa. I was there for a bit of a catch-up and to mention my role as an ambassador for the ISPCA, and my involvement with their new campaign, encouraging women to get fit with their pets and enter the VHI Women's Mini Marathon – check out the show here if you missed it 🙂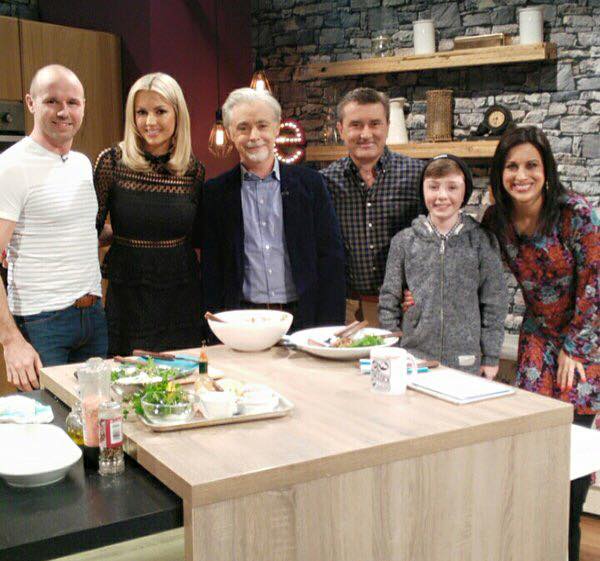 I had my hair done for the show in Ceira Lambert's salon in Shankill, and it was just styled into a bouncy blow-dry. I had another couple of inches cut off the ends this week, so it's now a proper long bob! I'm really enjoying the new length – and how quick it takes to dry and style is a huge bonus 🙂 I still have my Gold Fever hair extensions in for volume, though, and they hold the shape so much better than my own hair.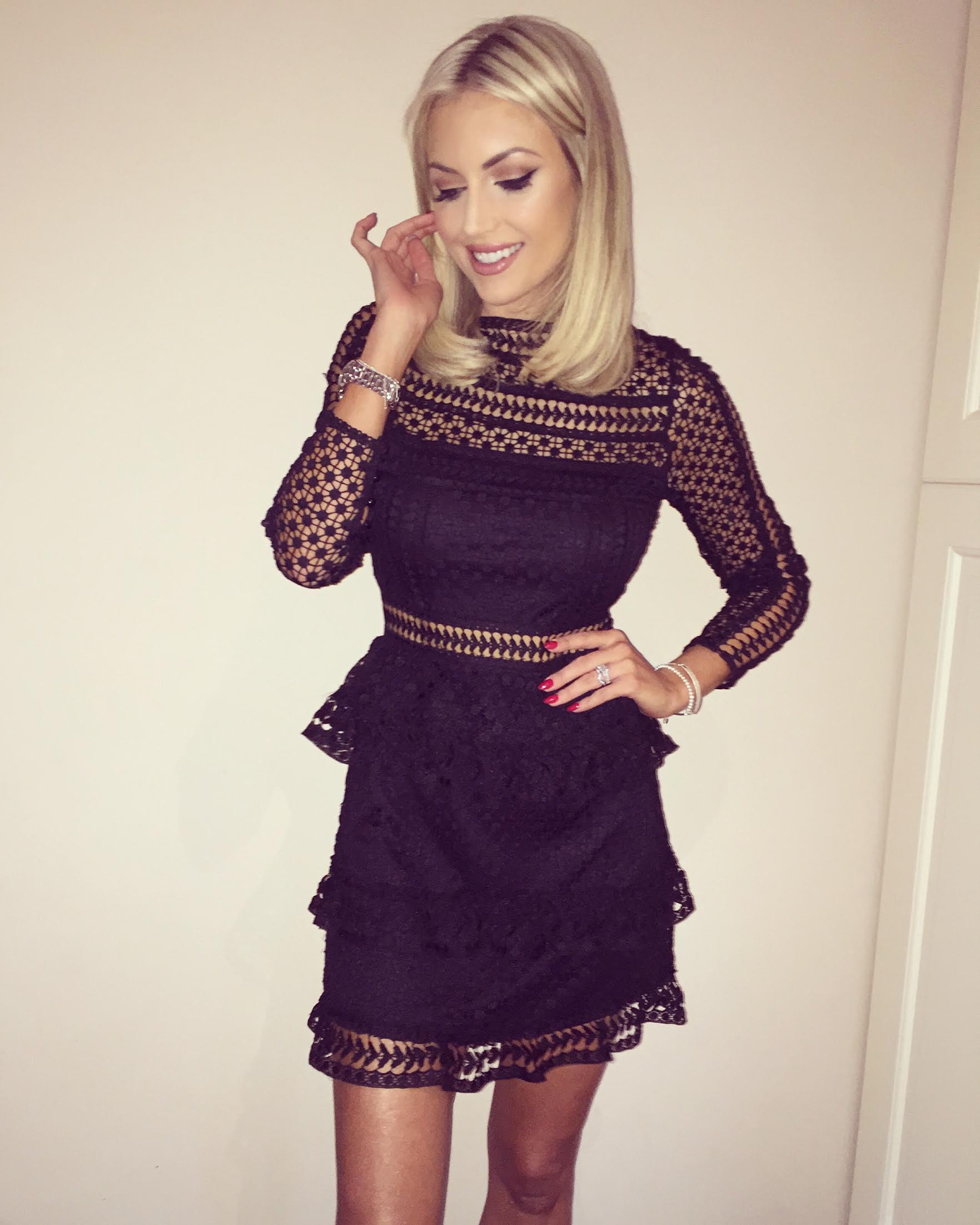 My lacy LBD is a new arrival into Cari's Closet (€150), and my watch and bracelets are from Thomas Sabo. Oh, and I've a cheeky bronze glow courtesy of Cocoa Brown 1 Hour Tan (€7.99)!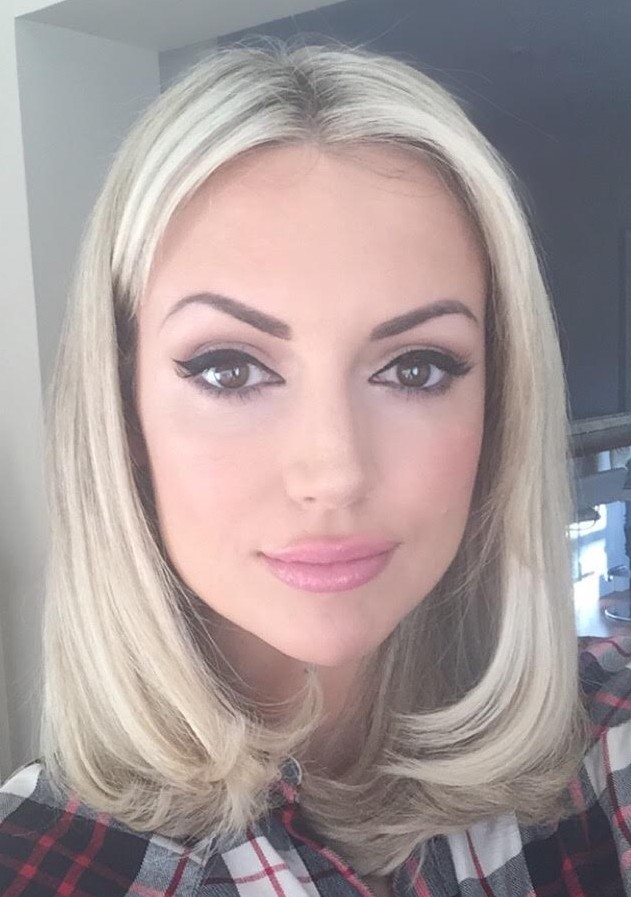 As I did my own make-up for the show, I wanted to share my full product list with you. I went for quite a girly, springtime look, with pinky-nude lipstick and gloss, my fave feline flicks and rosy cheeks.
Here's what I used:
On a clean face, I lightly rubbed on a pea-sized amount of MAC Strobe Cream (€33.50), to give my skin a fresh and healthy glow.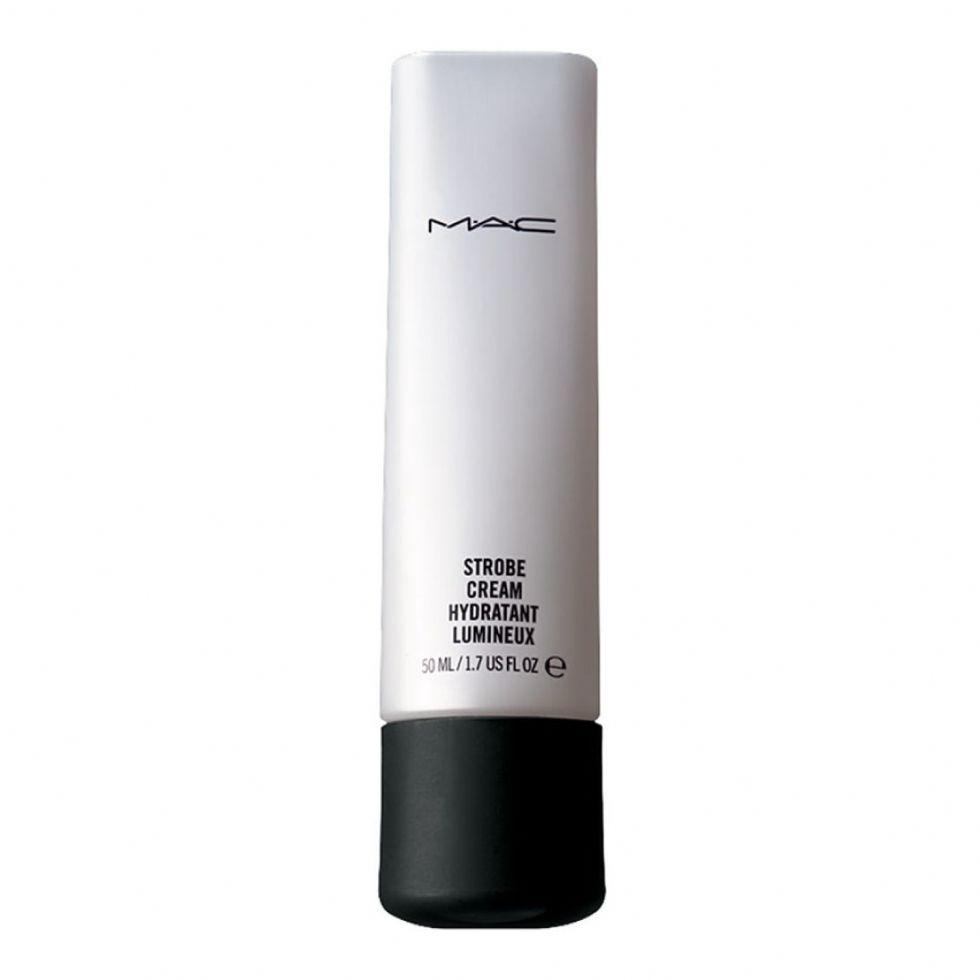 Next, I used a small amount of Smashbox Photo Finish Foundation Primer (€15.50) across my T-zone, to help my foundation glide on smoothy, sit better and stay put for the entire evening.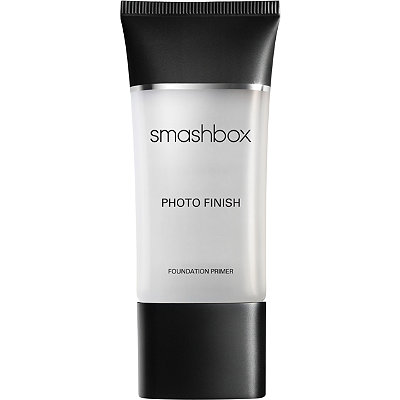 Contour time! I used my new fave – the Complete Contour Palette (€29.95) by SoSueMe blogger Suzanne Jackson. It's easy to blend and I think the warm shades will suit everyone. The highlighter is gorgeous and really helps to catch the light, and the bright shade used to create lighter areas of your face, really works well.
I used my fingertips to lightly contour the hollows of my cheeks, temples, the outer areas of my forehead and my jawline with the darker Shade 2. Then I used the bright Shade 1 to lighten up the the centre of my forehead and right down the middle of my nose, plus my cupid's bow, chin and the area under my eyes.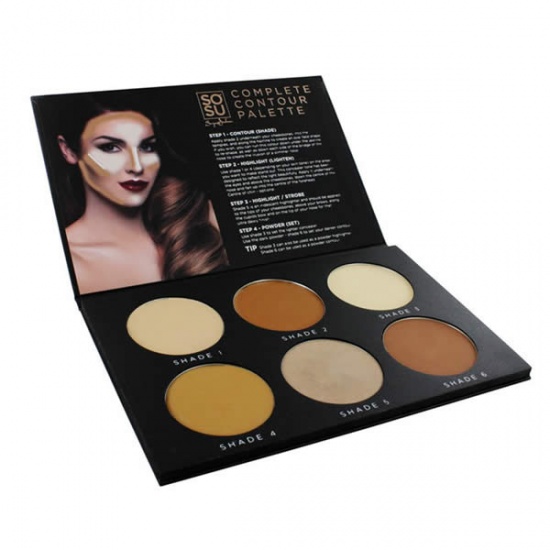 After that, I looked like a crazed tribal warrior, so I used MAC Pro Longwear Foundation (€36.50) in NC35 to blend the contour colours, using a foundation brush. As the name suggests, this base doesn't budge for hours, and I really like the smooth and even coverage it gives. I wouldn't use it for everyday wear, but for work and sitting under strong studio lights, it's perfect.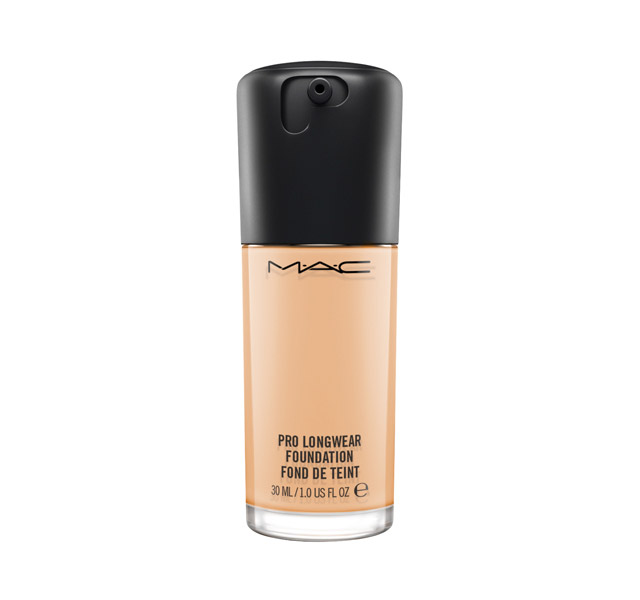 Next, I used a light sweep of MAC Prep + Prime Transparent Finishing Pressed Powder (€26.50) with a big, soft powder brush, to set my foundation. I absolutely LOVE this light powder, because it gives a smooth, natural finish that lasts for hours, without looking caked on and heavy.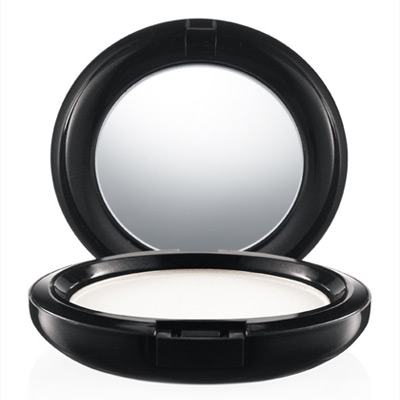 I also used a second powder that some of you may be familiar with as Kim K is a fan… it's the Ben Nye Banana Powder (€14.87), which I heard about through make-up artist Michelle Regazzoli-Stone, as she uses it a lot. I'm thoroughly obsessed with it too now! I just use a small fluffy brush to sweep it across my T-zone, to keep my make-up in place and absorb any oil. It's amazing and stays put all day, making your skin look soft, smooth and minimises pores.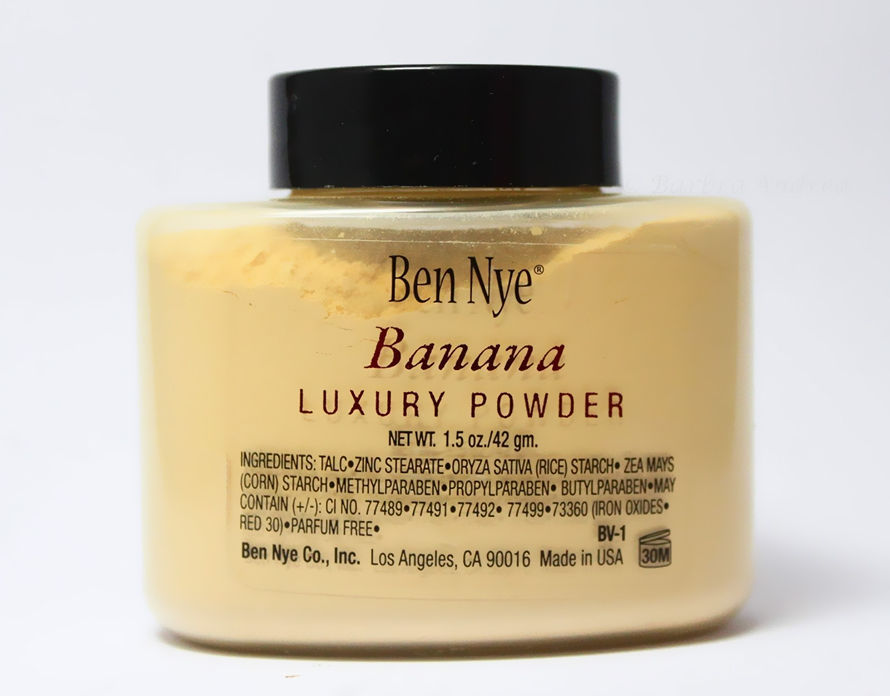 Once the my base and contouring were set, I used an angled blusher brush to add NARS Blusher in Orgasm (€30) to the apples of my cheeks. This is one of my all-time favourite blushers, and pops up quite a lot whenever I list the products I use, as I wore it on my wedding day and love the fresh peachy shade, flecked with shimmers of gold. Really feminine and flattering.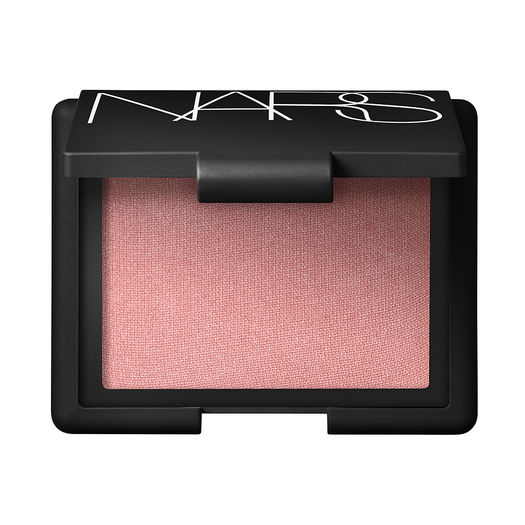 Following that, I used the Shade 5 Iridescent Shimmer in the SoSu palette, across my cheek bones, brow bones, and on the dip of my nose, for a dewy, glowing finish.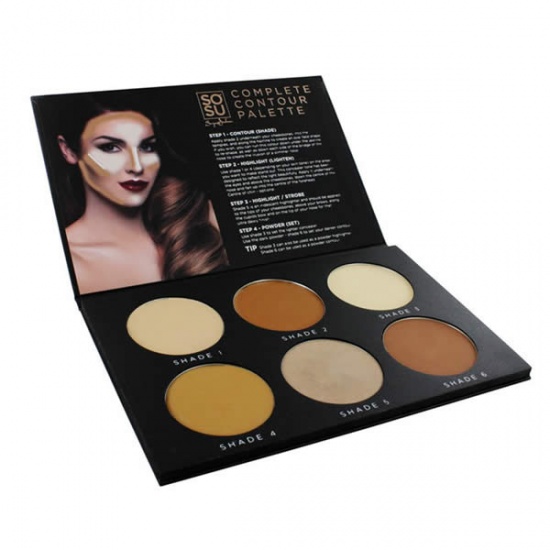 Eyebrows next! I used the angled brush in the Bobbi Brown Dark Brow Kit (€46), to shape and fill in my brows…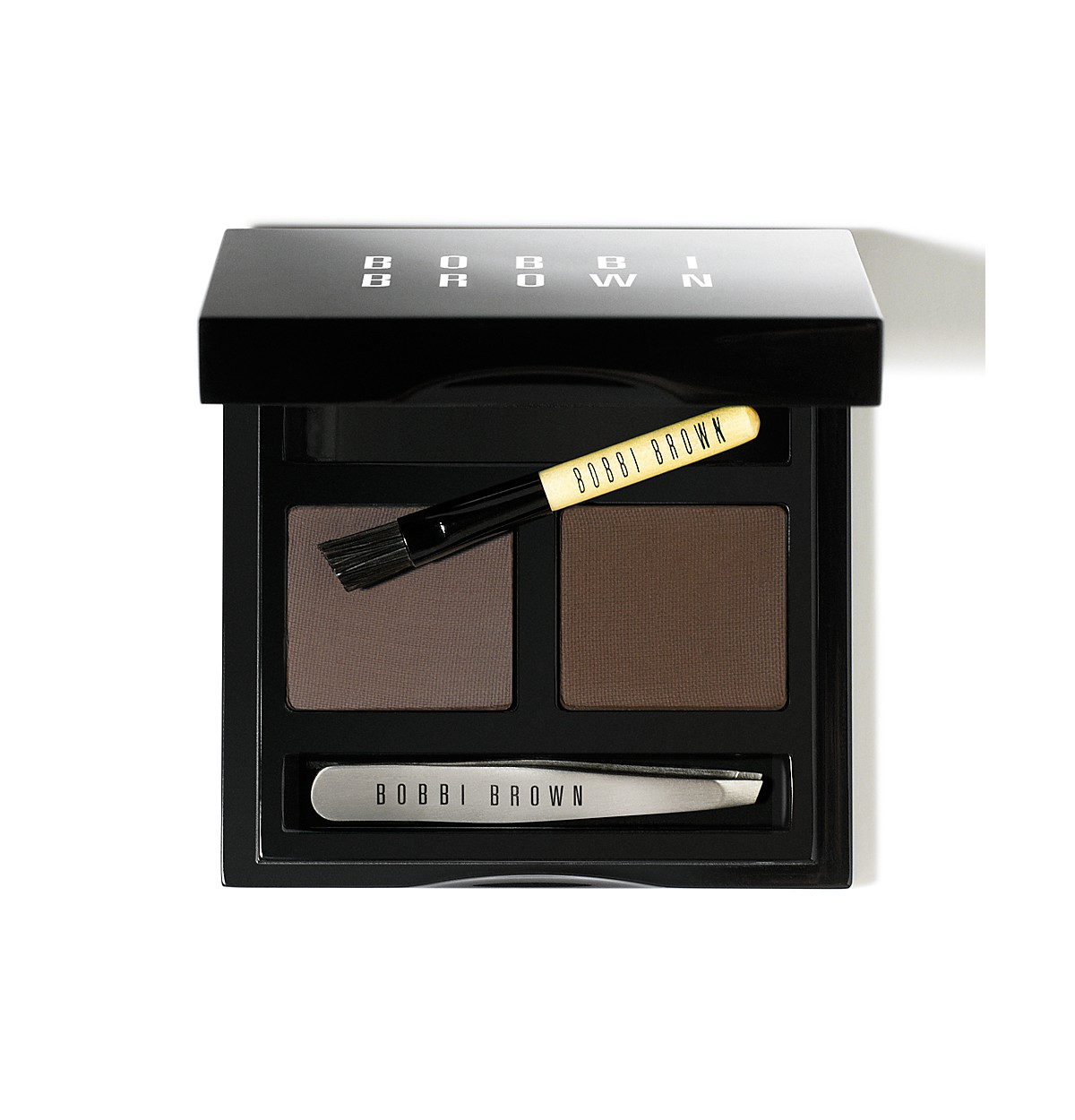 I swap between this and the dark brown Rimmel brow pencil (€4.69), depending on how much time I have. Keep the pencil sharp and I think it's just as good as any expensive brow kit out there, and obviously excellent value too.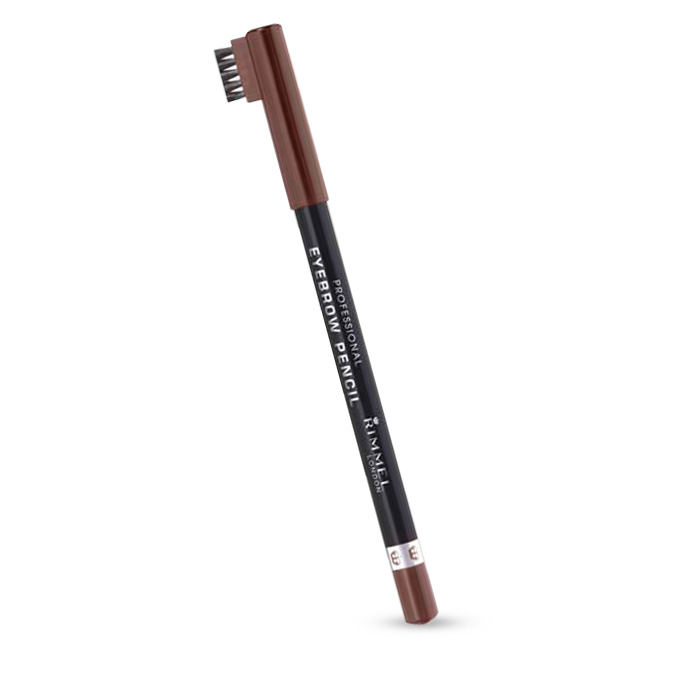 For my eyes, I used my faaaaave MAC Warm Neutral Palette (€75). I bought this in the airport a few years ago, and it comes with my everywhere as it's the only eyeshadow I ever seem to use! I love the flattering bronzes, golds, plums and browns in it, and of course the pigment blends really well.
I started with a fluffy eyeshadow brush, and swept 'Brule' across my lids to act as a base. Next, I 'contoured' my eyelids using 'Saddle'. Then I used a small brush to dab in a mixture of 'Dark Brew' and 'Dance in the Dark' into the outer corners of my eyelids, in a sideways V shape. Finally, I went back to the bigger brush, to blend it all together.
In the inner corners of my eyes, I used a combination of 'Vanilla Extract' and 'Honey Lust' to really brighten them up.
I then used a small brush again to sweep 'Unwind' across my lower lash line. I wanted to keep that area quite fresh, and this brown shade has a gorgeous shimmer.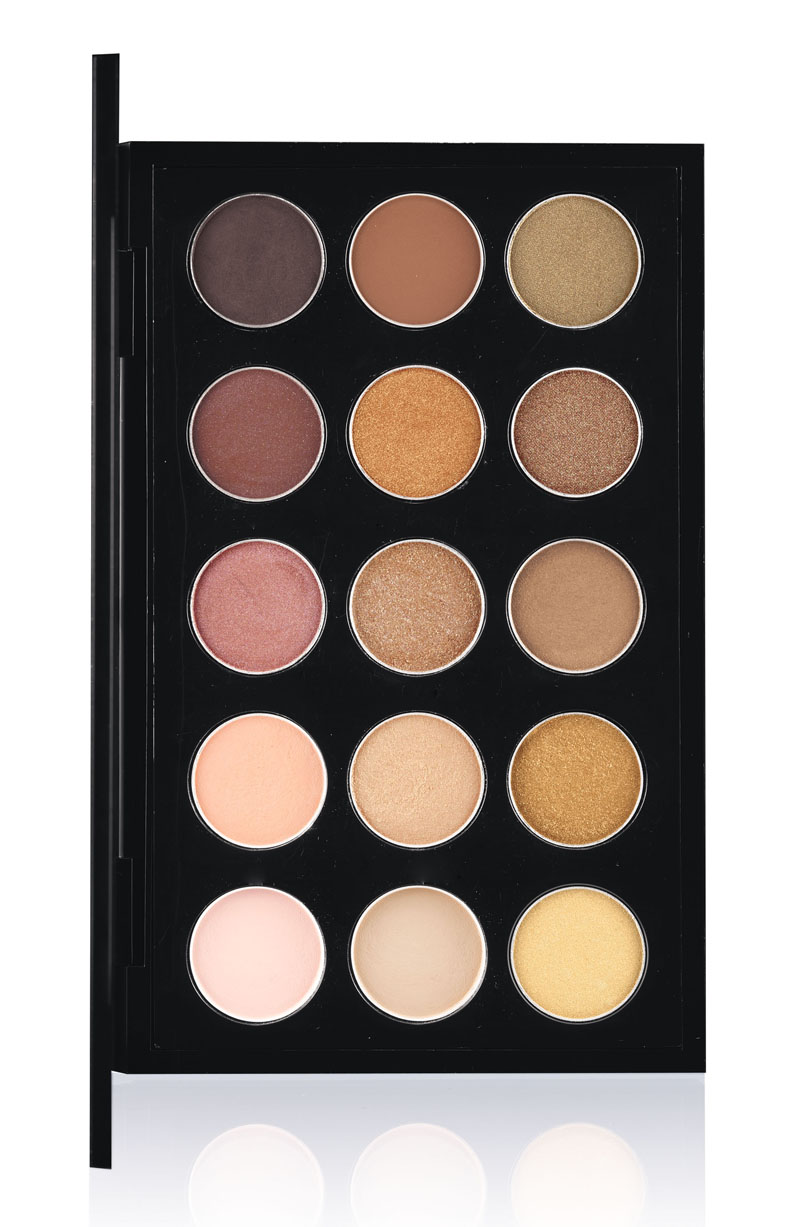 To create a feline flick, I carefully drew a line across my upper lids using the black Rimmel Exaggerate Liquid Liner (€7.49). I have used this for YEARS and always go back to it as it's cheap, really black, easy to work with and lasts for ages!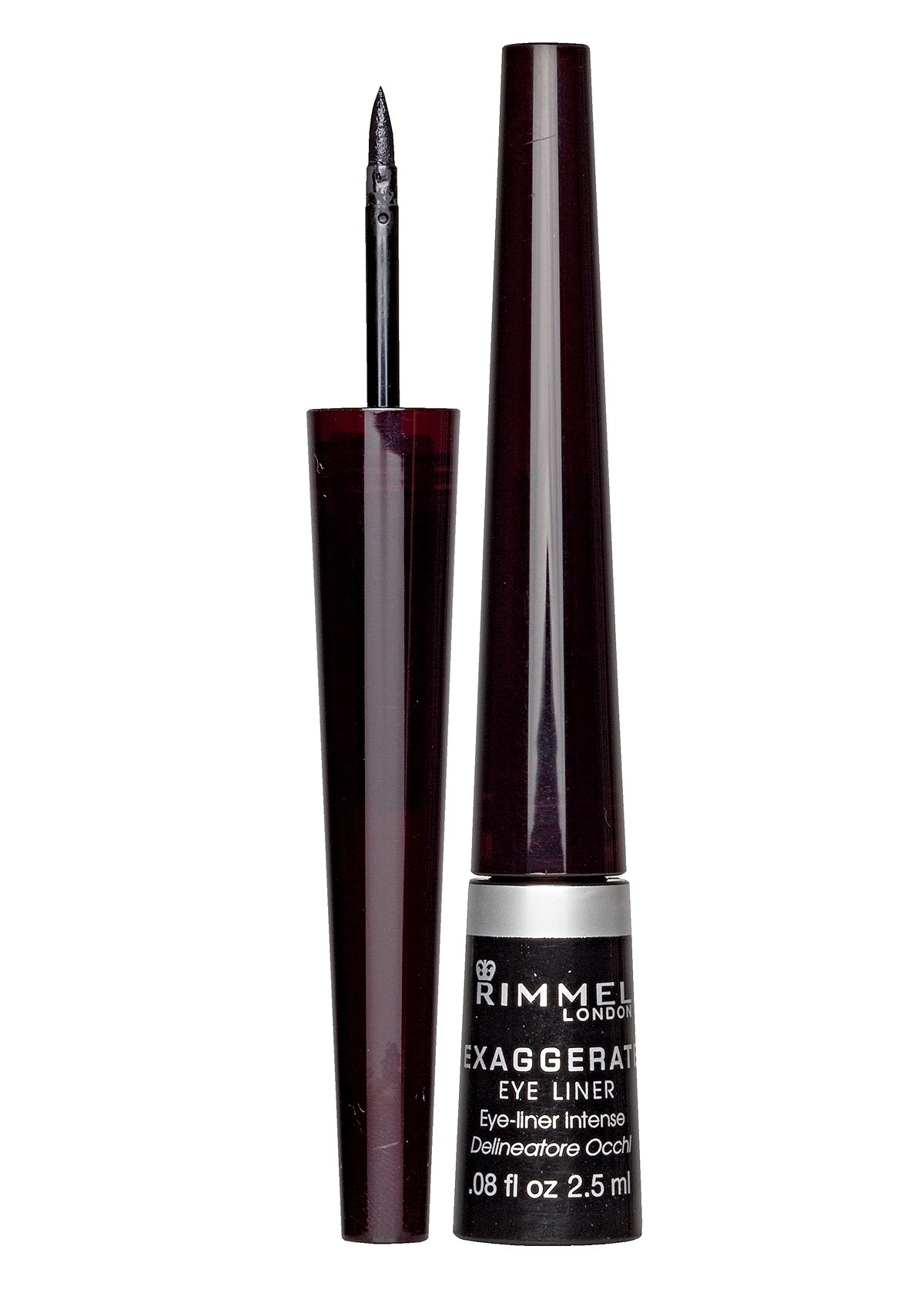 As I have the Russian Lashes from Up to My Eyes in at the moment, I only used mascara on my bottom lashes. I tend to keep mascara pretty cheap and cheerful, and at the moment I'm using Maybelline's Lash Sensational Lash Multiplying Mascara (€11.99).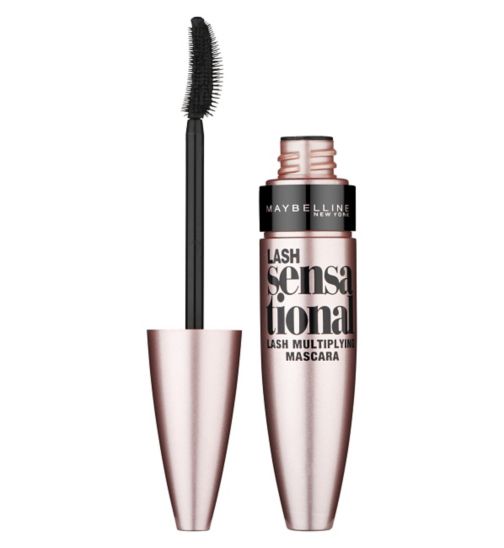 For my lips, I used MAC Lip Pencil in Spice (€17), which is a pinky-brown shade I've been using for a long time and always seem to buy again and again.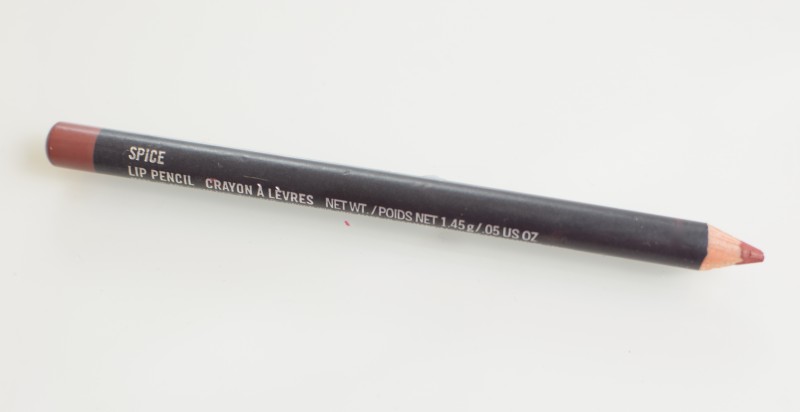 Next, I used Rimmel London Kate Collection Lasting Finish Lipstick in 03 (€6.99), which is a gorgeous soft pinky-beige colour, that really does last for hours.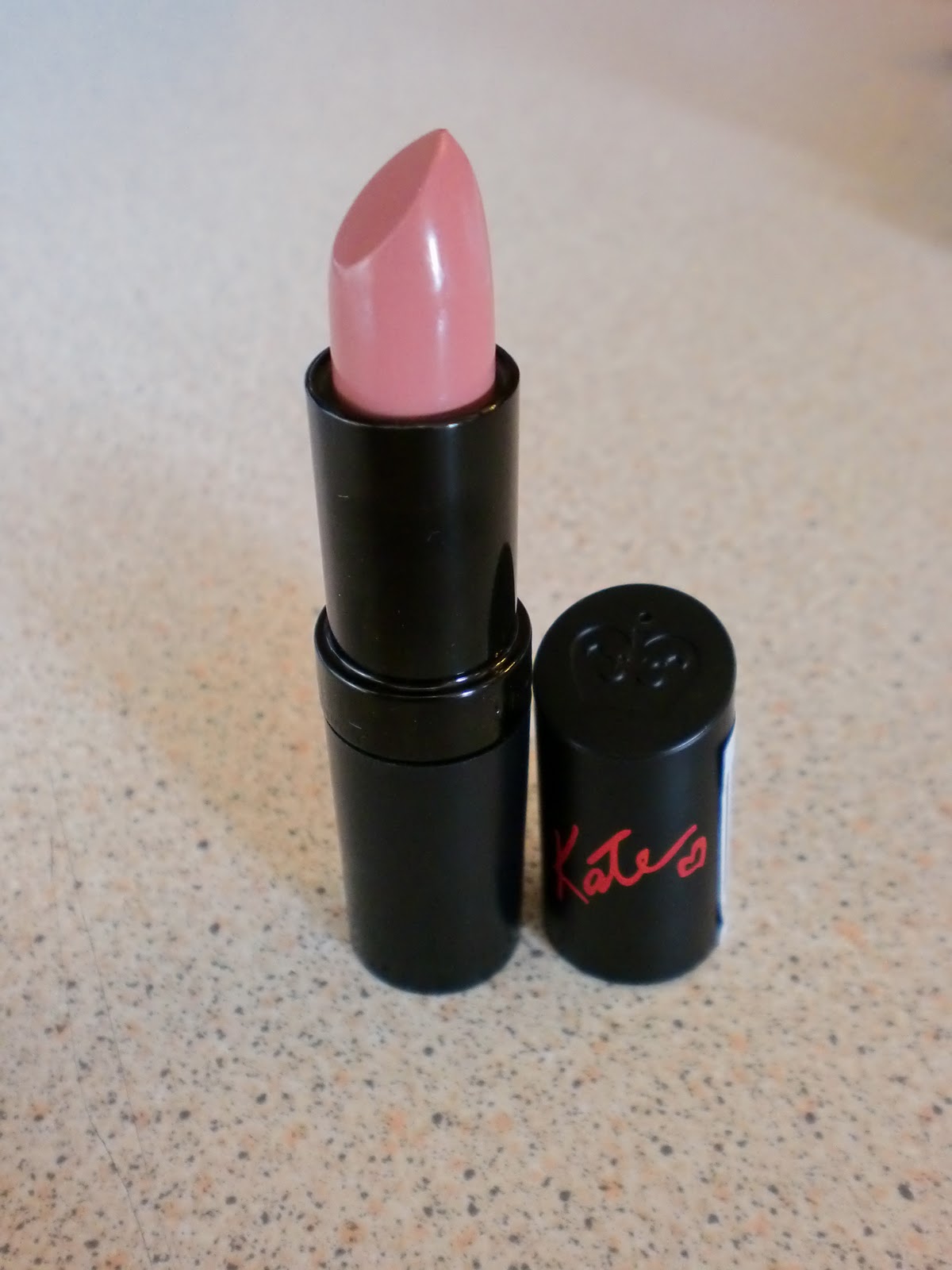 Finally, I added a slick of Rimmel Oh My Gloss! lip gloss in Purrr Glossy Cat (€6.99) It's a soft, dusky rose pink with shimmery flecks, and works really well with the lipstick and liner.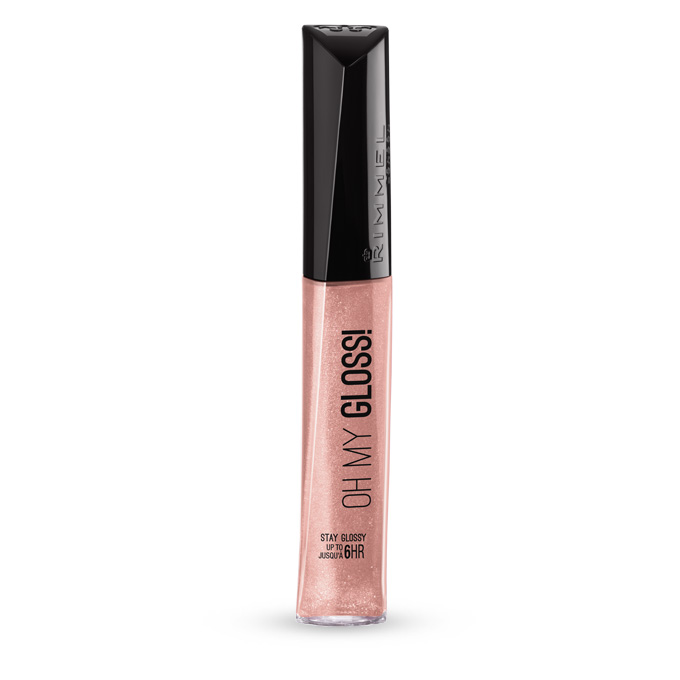 There it is! My full product list from yesterday… hope it's been of some help to those interested 😉 Happy makeup shopping!!