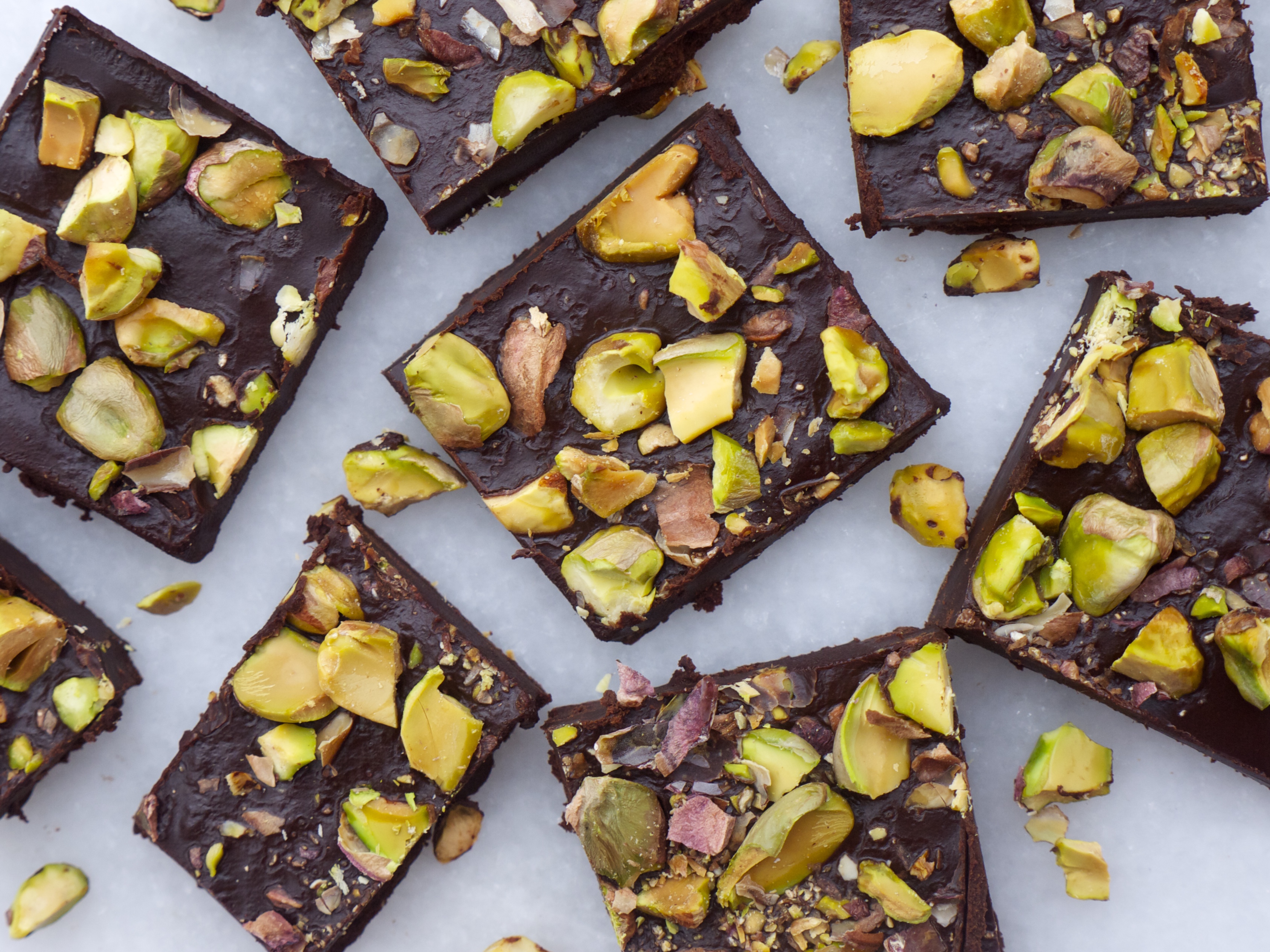 Easter is fast approaching and that means a serious chocolate overload this weekend! But did you know that it's incredibly quick and easy to make your own chocolate at home using just three main ingredients?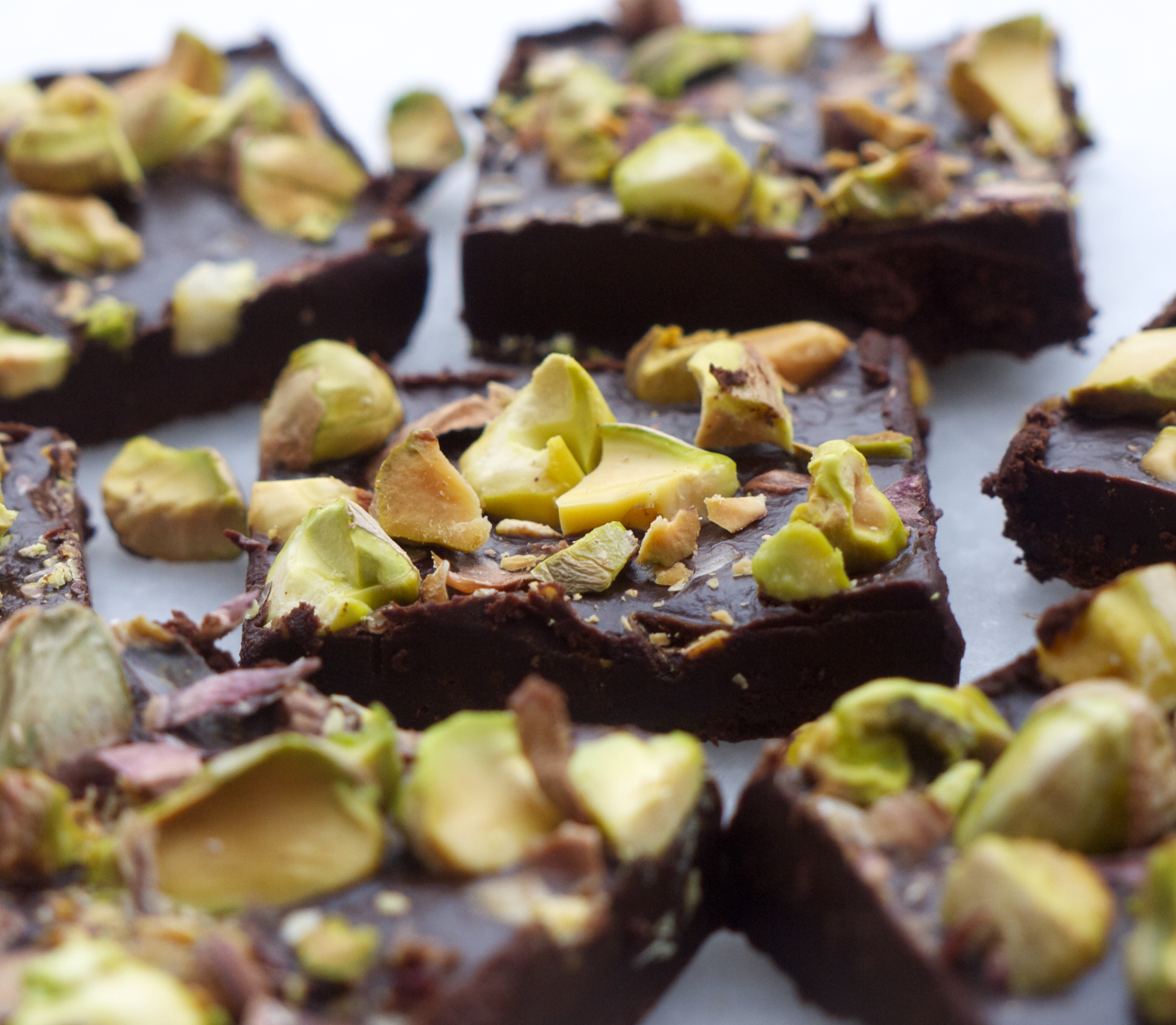 My homemade version can be whipped up in less than five minutes, yet the rich, dark chocolate flavour will most definitely impress friends and family. These pistachio chocolates lasted about five minutes in my house when I made them earlier today!
Better still, it's totally free from refined sugar and other dodgy ingredients, and is packed with those incredible protective antioxidants found abundantly in raw chocolate. Hurrah!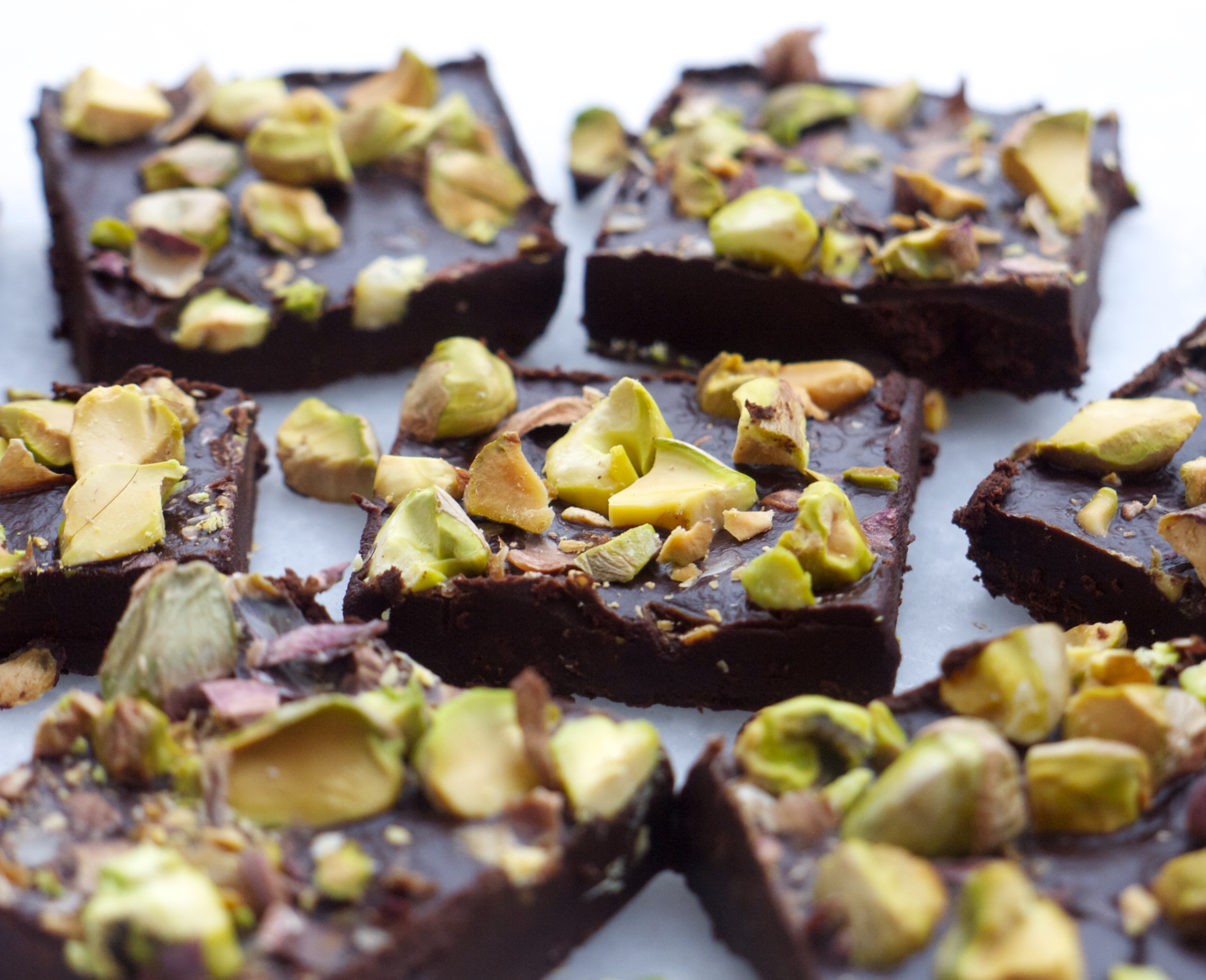 Of course, you can sprinkle whatever you like onto the chocolate once it's been made, and nuts, seeds, coconut, dried fruit and even chilli, sea salt and mint all work exceptionally well…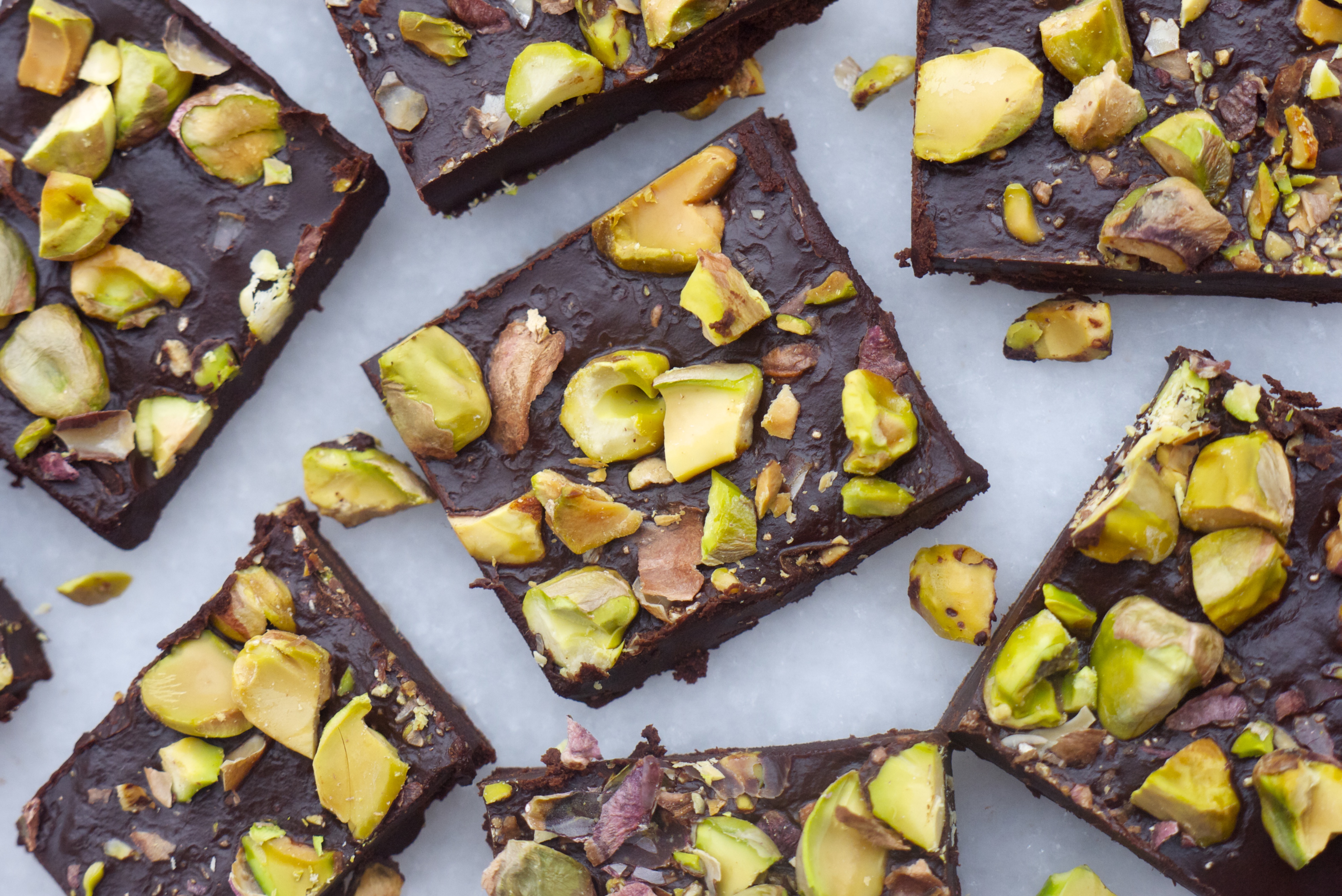 But there's something about this combo of smooth, semi-sweet chocolate and those crunchy, lightly salted pistachios that makes it taste so decadent. And I bet you have all of these ingredients in your cupboard ready to go!
Don't blame me if you can't stop making it… 😉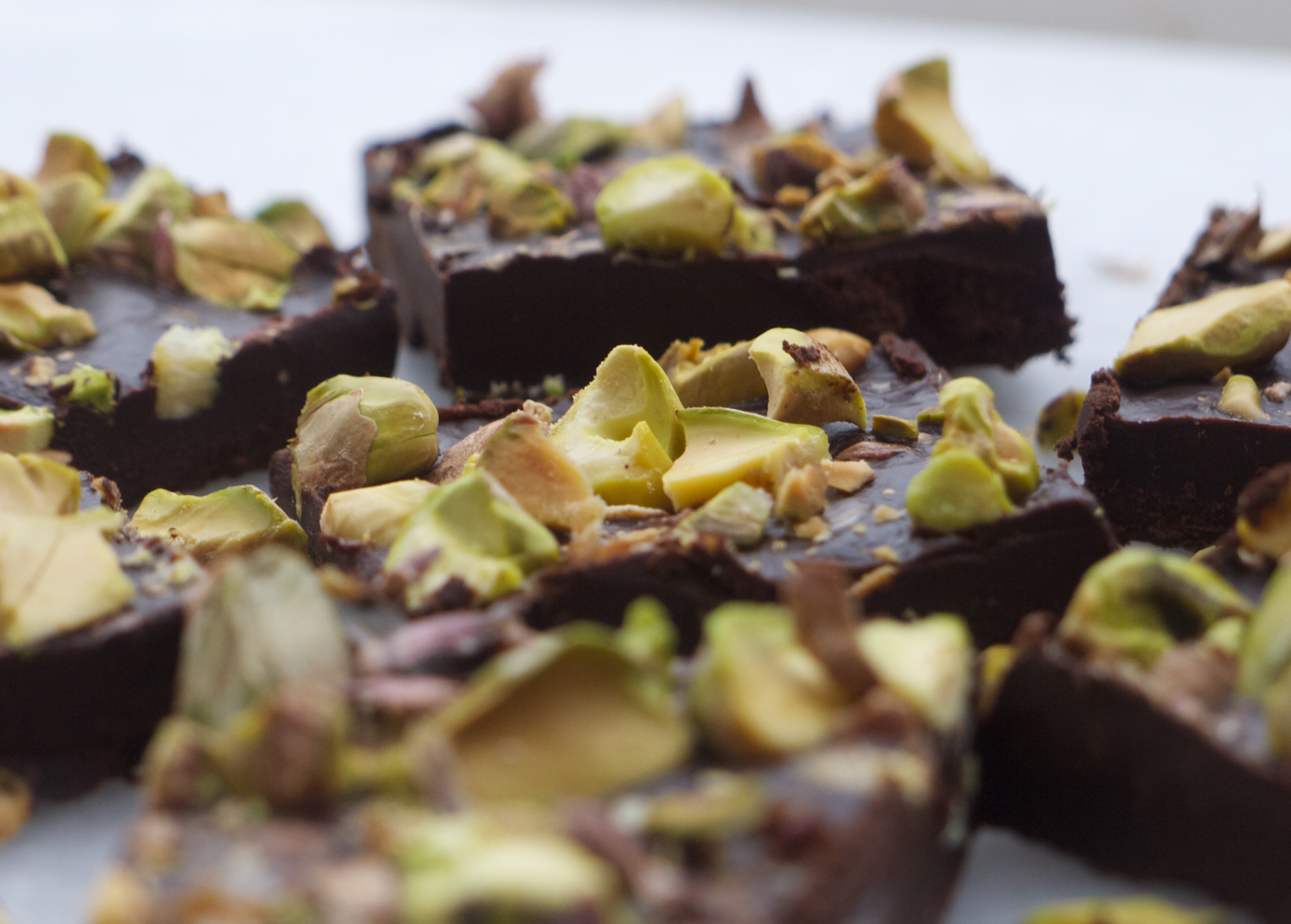 I would love to know if you get a chance to make this Pistachio Dark Chocolate! Simply tag #RosannaDavisonNutrition on Instagram or Twitter or come on over to my Facebook to say hello 🙂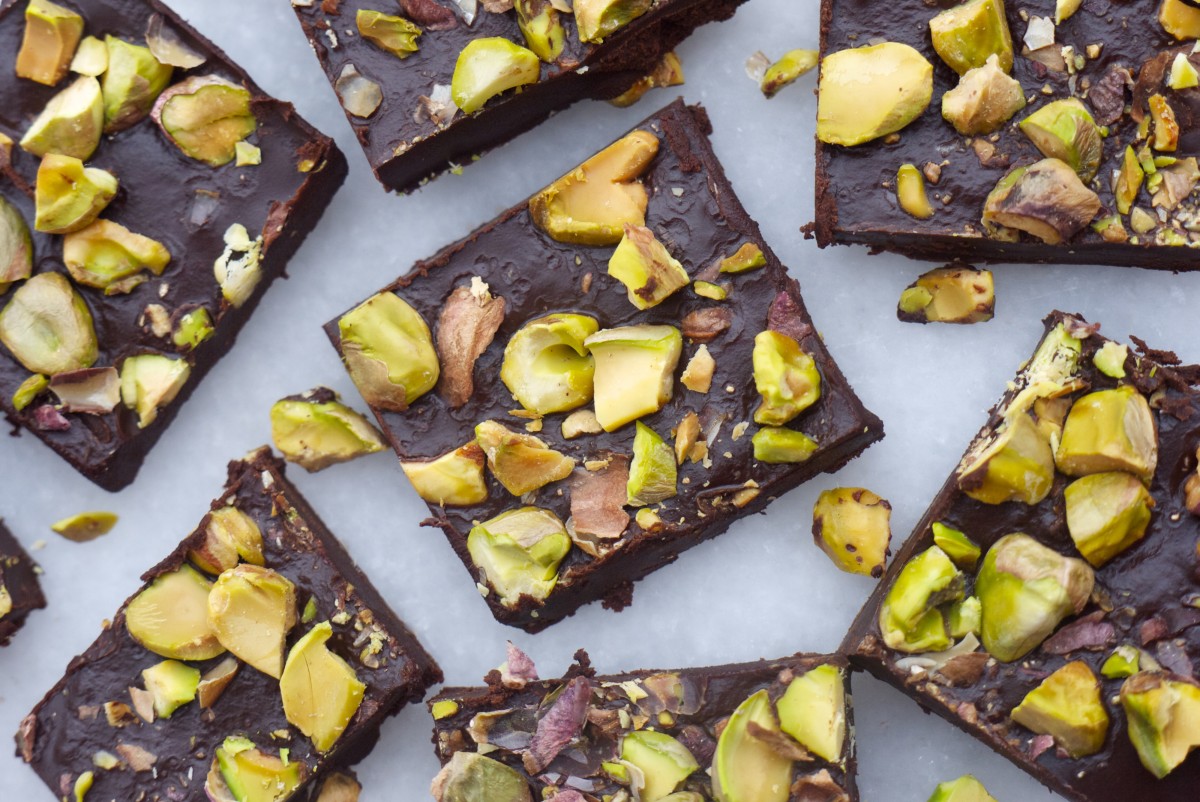 Pistachio Dark Chocolate
2016-03-22 18:56:32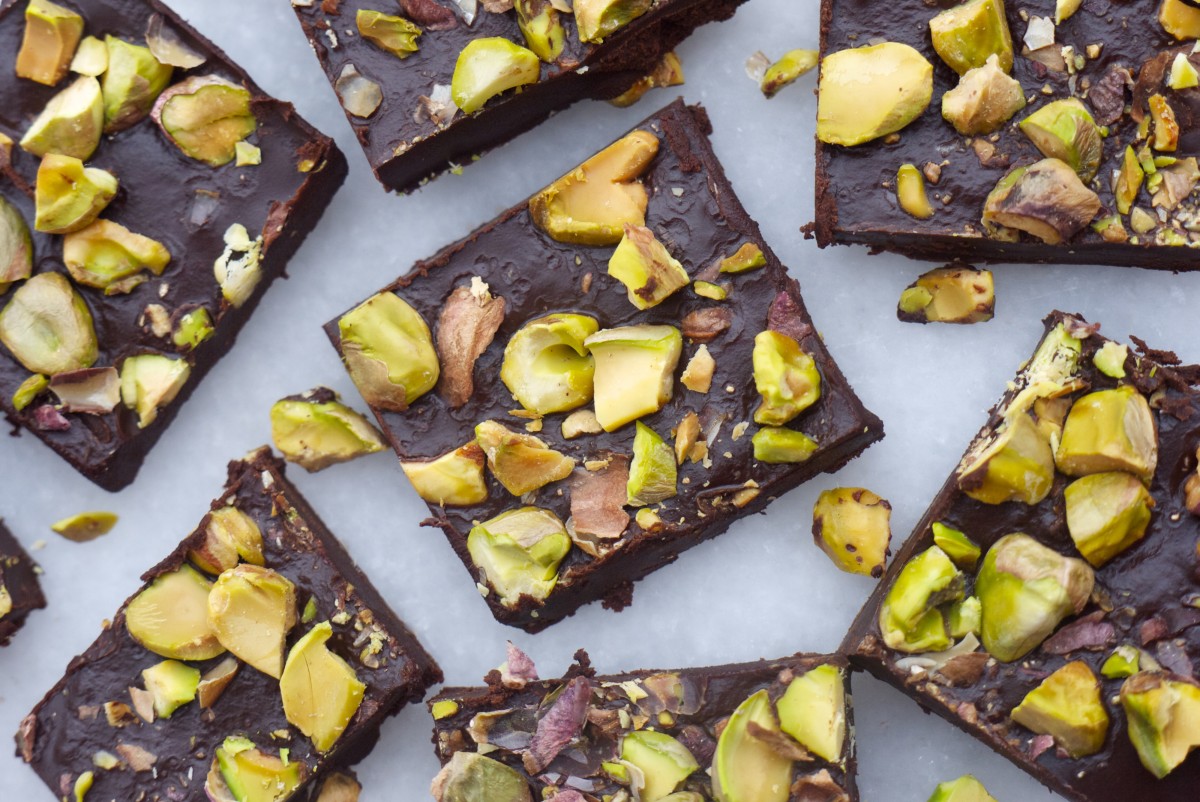 Rich, indulgent, smooth, crunchy, sweet and salty, this four-ingredient chocolate has it all and is incredibly simple to make! Nutrition Information per chocolate: 85 calories, 1.2g protein, 5.2g carbs, 7.1g fat, 1.1g fibre
Ingredients
4 tbsp virgin coconut oil
5 tbsp raw cacao powder or Cadburys Bournville cocoa powder
2 tbsp pure maple syrup or honey
30g (1/2 cup) pistachios, chopped (I used lightly salted)
Instructions
Line a small baking tin with greaseproof paper or use a silicon tray or ice cube mould.
In a small saucepan over a medium heat, gently melt the coconut oil.
Stir in the cacao powder and maple syrup, and mix it until it becomes a smooth chocolate sauce.
Pour the sauce into the tin or your mould of choice and sprinkle with chopped pistachio nuts.
Place it into the freezer to set for 20-30 minutes, then cut into squares and serve chilled.
Notes
Store the chocolates in a container in the fridge as they begin to melt at room temperature.
Rosanna Davison Nutrition https://www.rosannadavisonnutrition.com/