We're always advised to eat a rainbow of colourful fruit and veggies each day, to avail of all their wonderful antioxidants and key nutrients. One of my favourite lunches to throw together is a Rainbow Bowl, and I arrange whatever colourful ingredients are in my fridge. It's an easy way to eat plenty of raw salad veggies, including tomatoes, cucumber, leafy greens, avocado and bell peppers.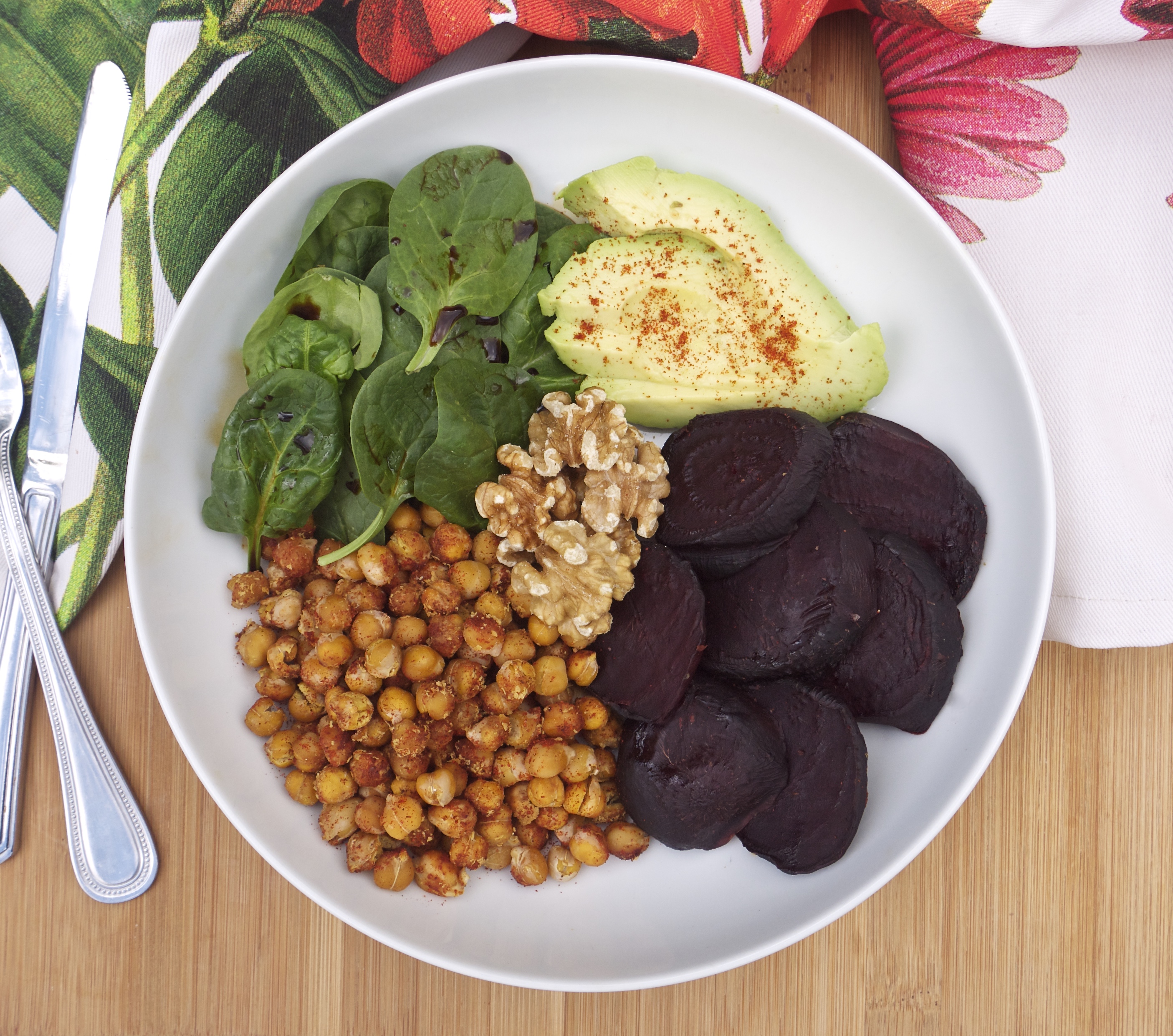 For this Rainbow Bowl, I roasted some beetroot and made some crispy, spicy roast chickpeas to change it up a bit. Half a ripe avocado, a handful of raw walnuts and some fresh baby spinach leaves made it a very simple but nutritious lunch.
Add in whatever selection of veg, fruit, nuts, seeds or protein you like to create a Rainbow Lunch Bowl… the only rule is that is has to be as colourful as possible!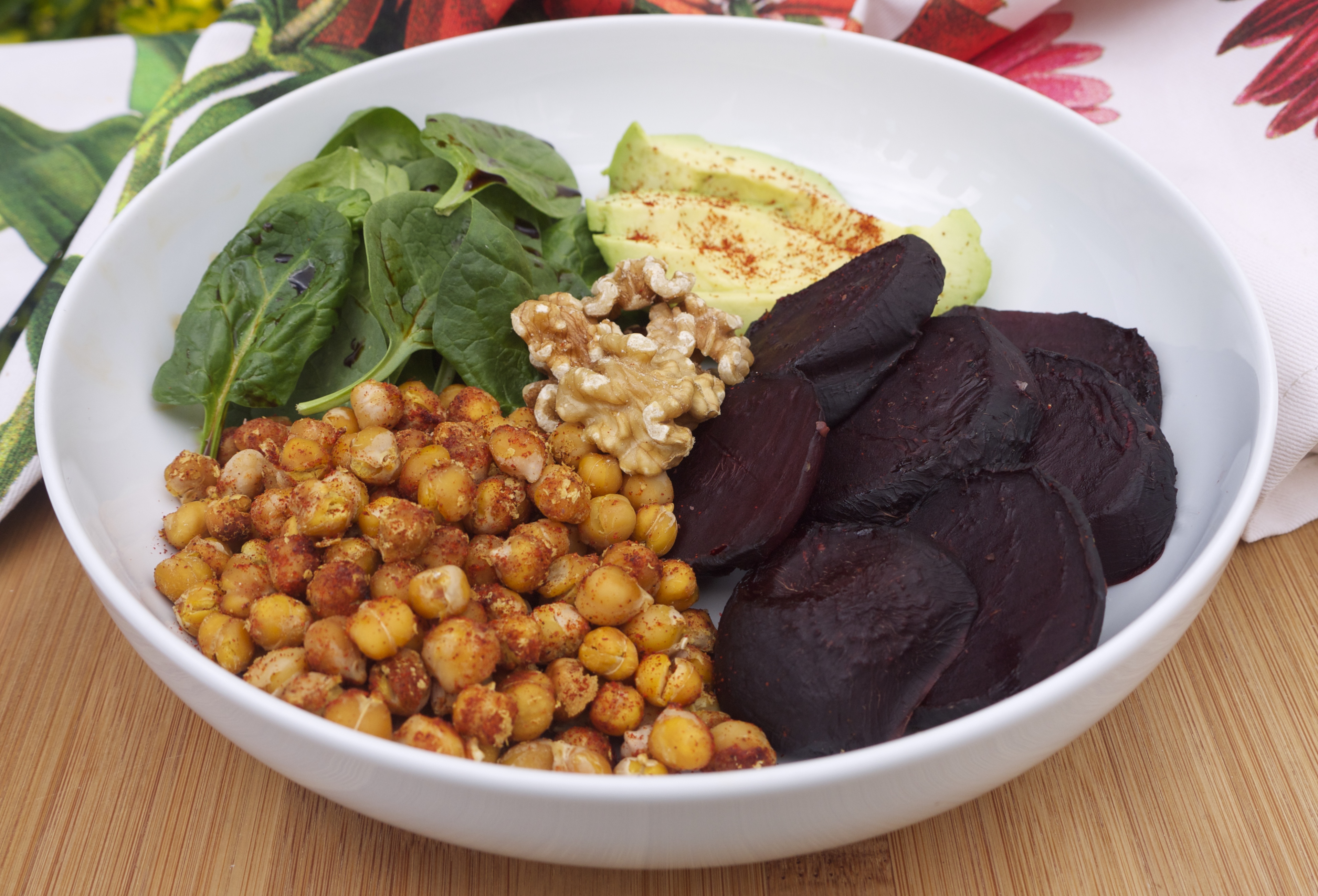 I would love to know if you get a chance to make this Rainbow Lunch Bowl! Simply tag #RosannaDavisonNutrition on Instagram or Twitter or come on over to my Facebook to say hello 🙂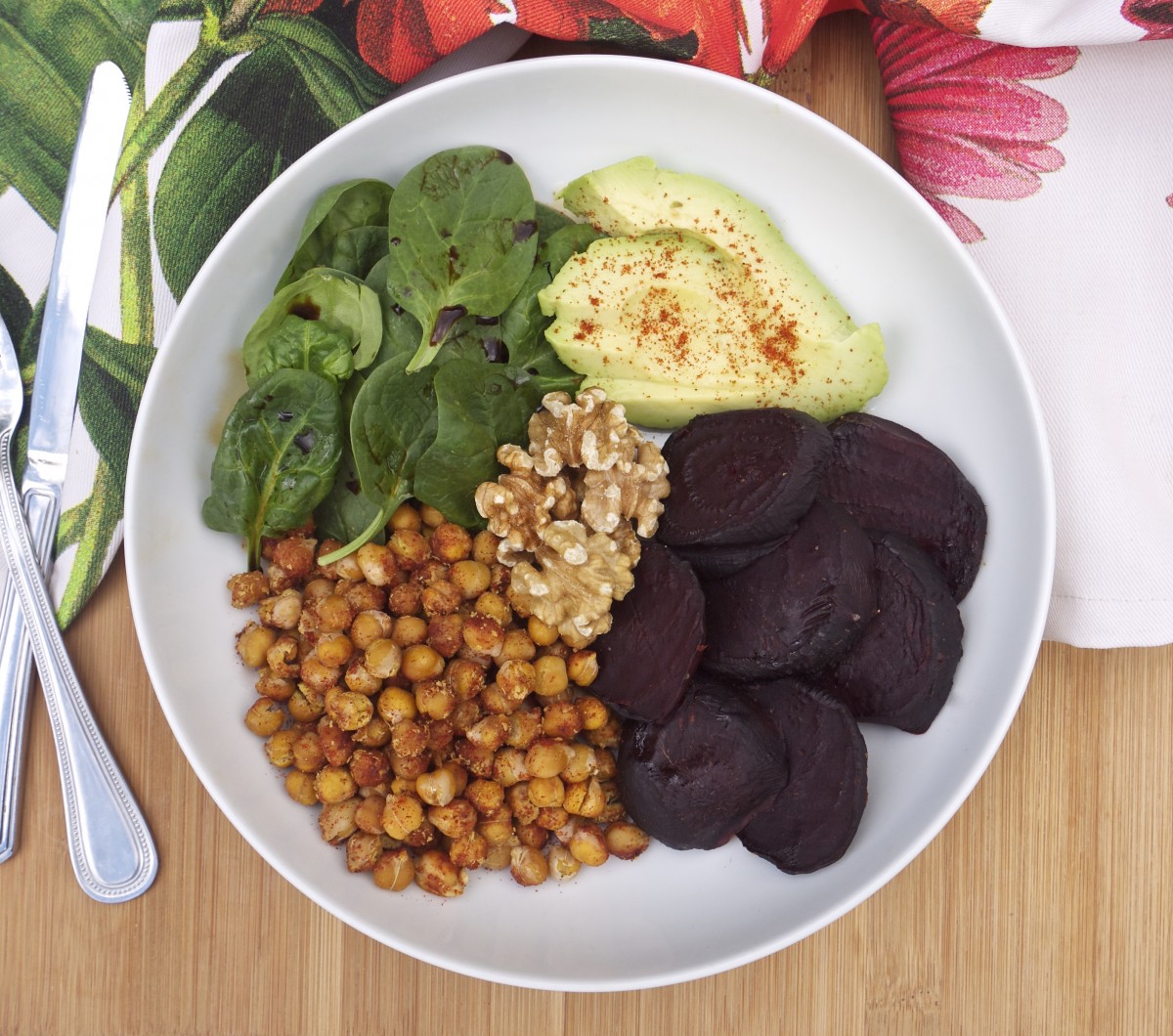 Rainbow Lunch Bowl
2016-07-24 23:09:02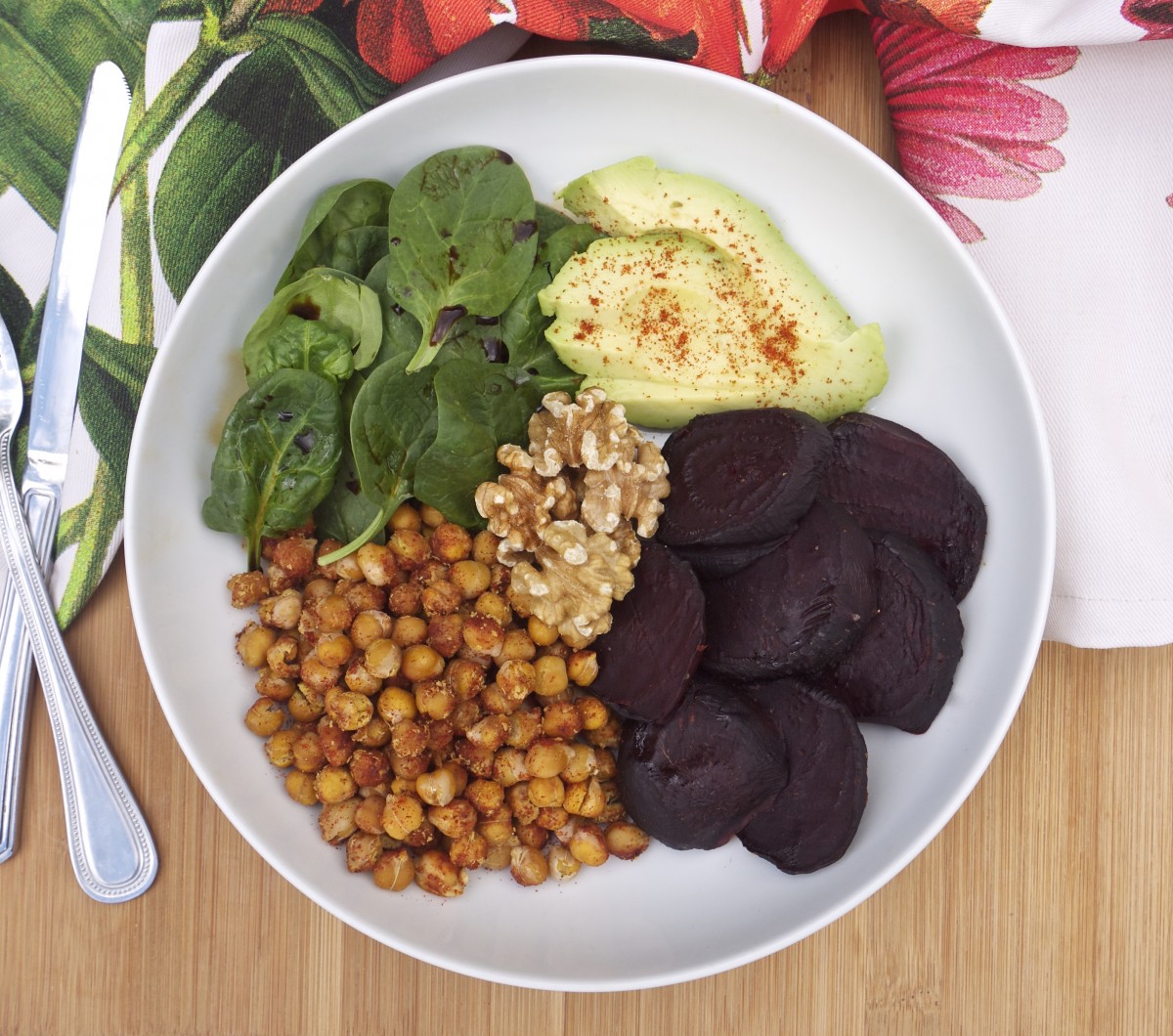 Serves 2
A simple lunch bowl to enjoy all of the important nutrients found in a range of colourful vegetables. An easy, fresh and healthy lunch idea. Nutrition information per serving: 367 calories, 15g protein, 39g carbs, 19.7g fat, 15.4g fibre
Ingredients
coconut oil, to grease
1 can/carton chickpeas, drained and rinsed
1-2 tsp coconut oil, melted
2 heaped tbsp nutritional yeast
1 tbsp tamari
1 tsp smoked paprika
pinch of cayenne pepper (optional)
sea salt and black pepper, to taste
2 medium cooked beetroots, sliced
1 ripe avocado, peeled, pitted and sliced
handful raw unsalted walnuts
2 handfuls baby spinach leaves
dash of balsamic vinegar
Instructions
Preheat the oven to 190C and lightly grease one large or two medium baking trays.
Place the drained and rinsed chickpeas in a bowl and add the coconut oil, nutritional yeast, tamari, smoked paprika, cayenne pepper and salt and pepper. Mix well, then lay them out on the baking tray.
Slice the beetroots and lay them out on the baking tray, season lightly with salt and pepper.
Place the chickpeas and beetroot in the oven to bake at 190C for 30-35 minutes or until the chickpeas turn golden and crispy. You may need to turn them over on the tray halfway through baking to ensure they're fully roasted.
When done, remove them from the heat and allow them to cool for 10 minutes before arranging on a plate with the sliced avocado, walnuts and spinach leaves.
Drizzle with balsamic vinegar and season, to taste.
Notes
Store any leftovers in an airtight container in the fridge for 3-4 days.
Rosanna Davison Nutrition https://www.rosannadavisonnutrition.com/