Good evening!
I hope you all had a good day 🙂 I spent this afternoon filming a series of brand new smoothies for TV3's Xpose, to be shown over the next few weeks…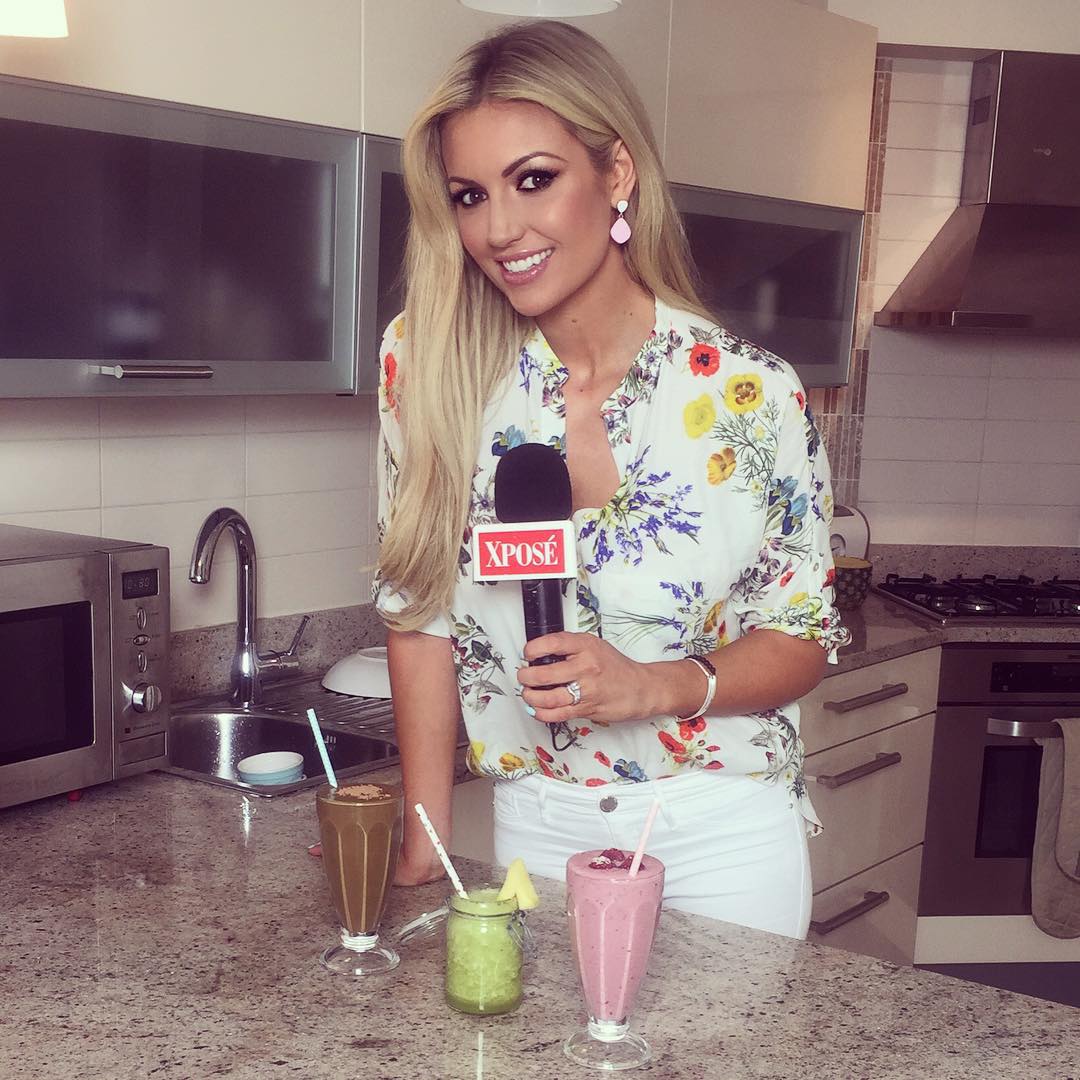 And one of them was this yummy raspberry cheesecake smoothie!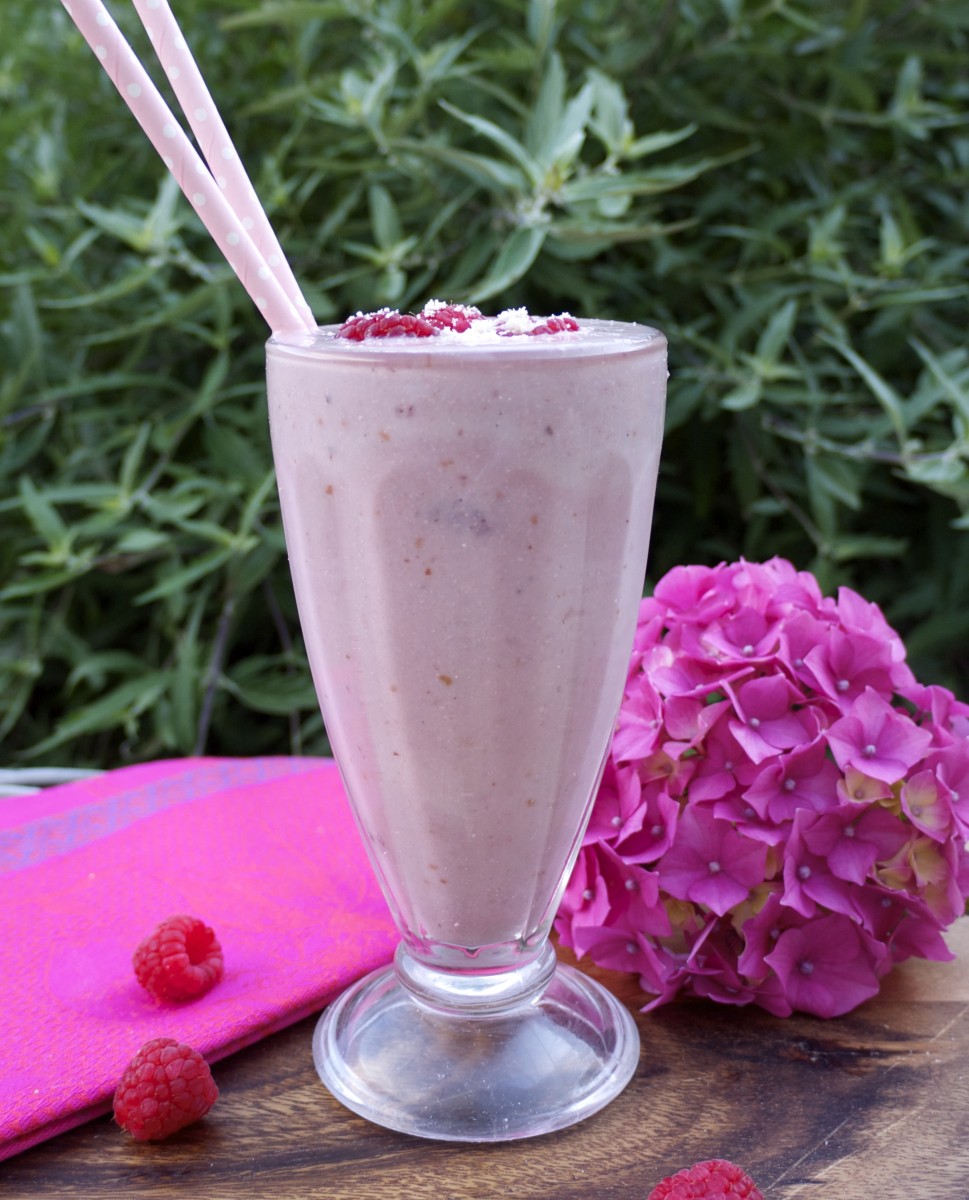 Raspberries and summertime are a match made in foodie heaven. At the moment, they're juicy, bright and ripe, and I love using them in a whole range of recipes…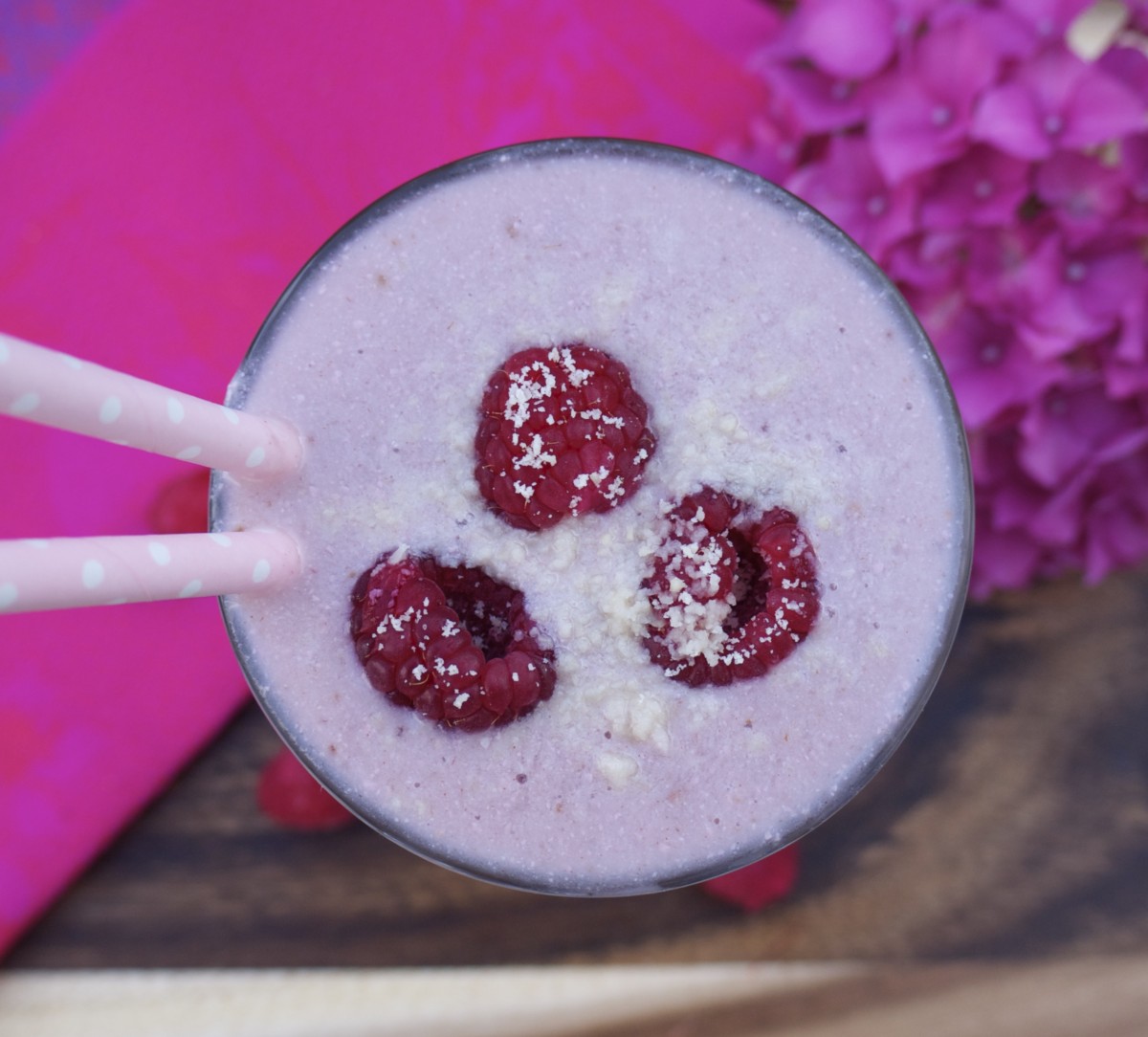 Their distinctive sweet flavour goes so well with the creaminess of the cashew nuts and Koko coconut milk in this recipe, and they really bring out the taste of vanilla. It's just like a dessert… but completely guilt-free!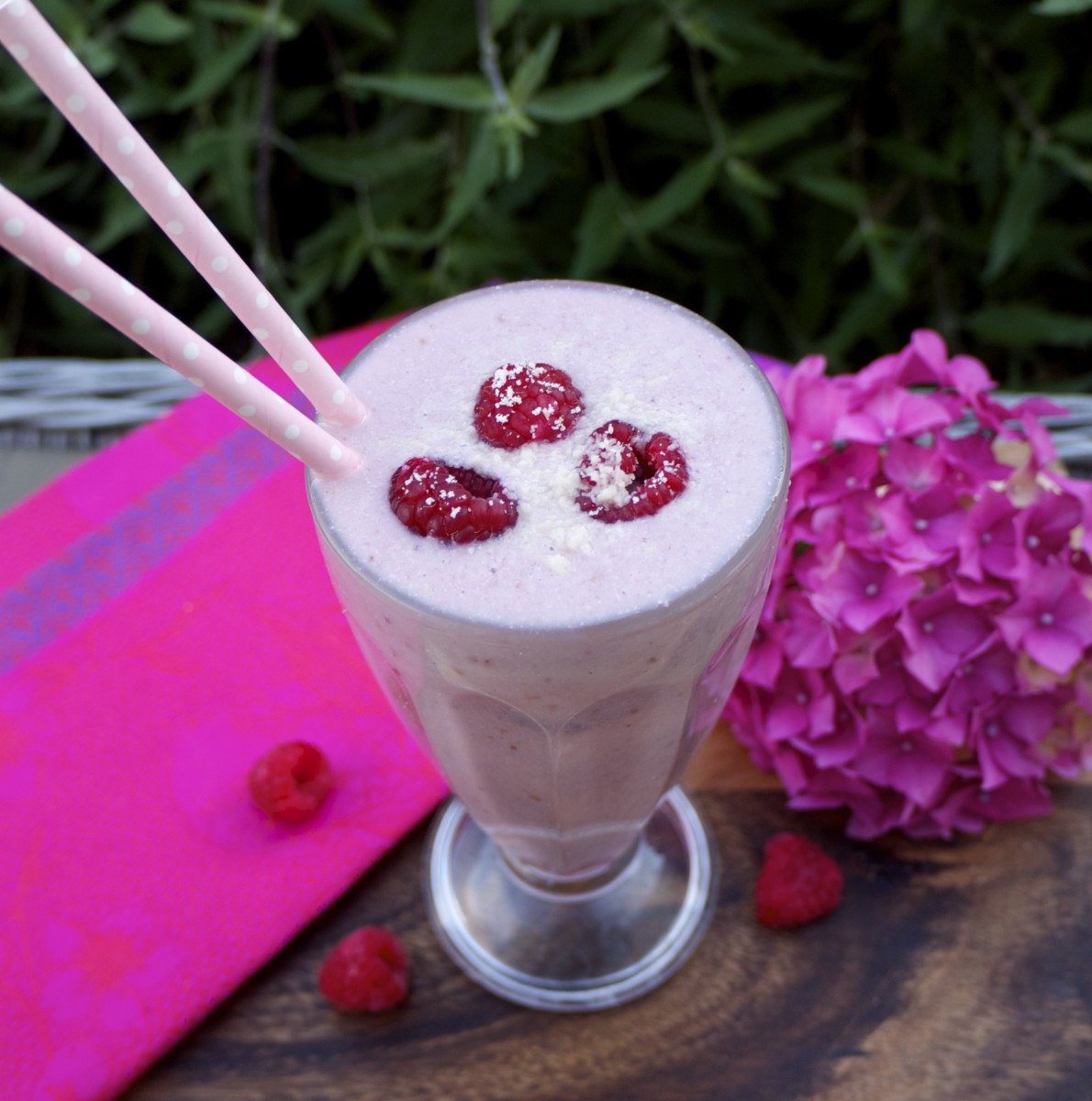 When I'm designing recipes, I often think of my favourite dessert flavours and re-make them into smoothie form using healthier ingredients. In this case, I used raw cashew nuts for their mild taste and creamy texture to grasp that cheesecake flavour, a spoonful of ground almonds for added density, and a few pitted dates for sweetness without the refined sugar. A fresh or frozen banana is optional, but I love it because it adds even more texture and natural sweetness to the smoothie – which kids will love too!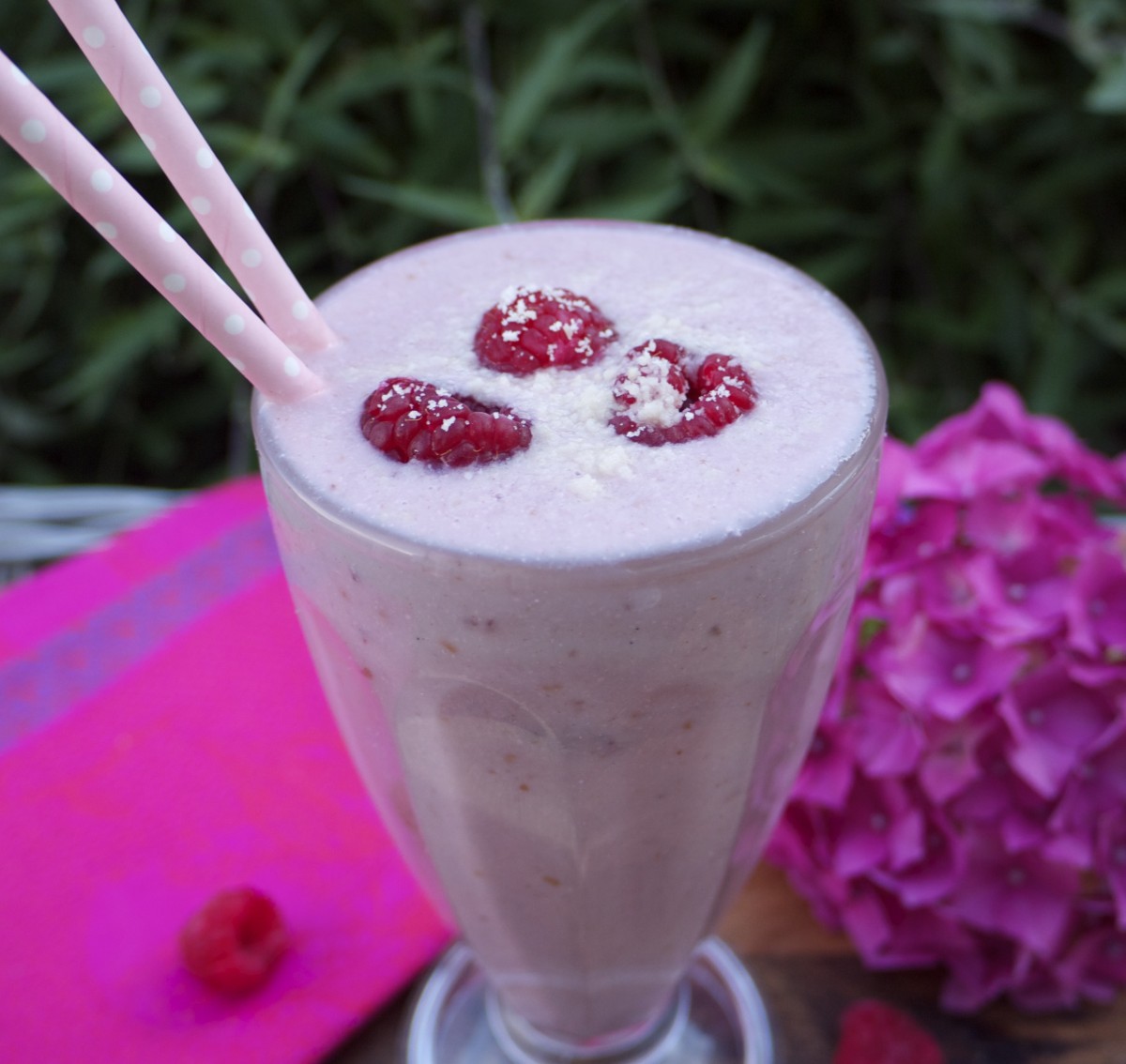 It's a great idea to include berries in your everyday diet, because they're such an incredibly rich source of antioxidants to protect your cells from everyday wear and tear and premature ageing. Berries are also amongst the lowest sugar fruits, for those on a low-carbohydrate or the later stages of an anti-candida diet. Try frozen raspberries in this recipe for an icy treat on warmer days!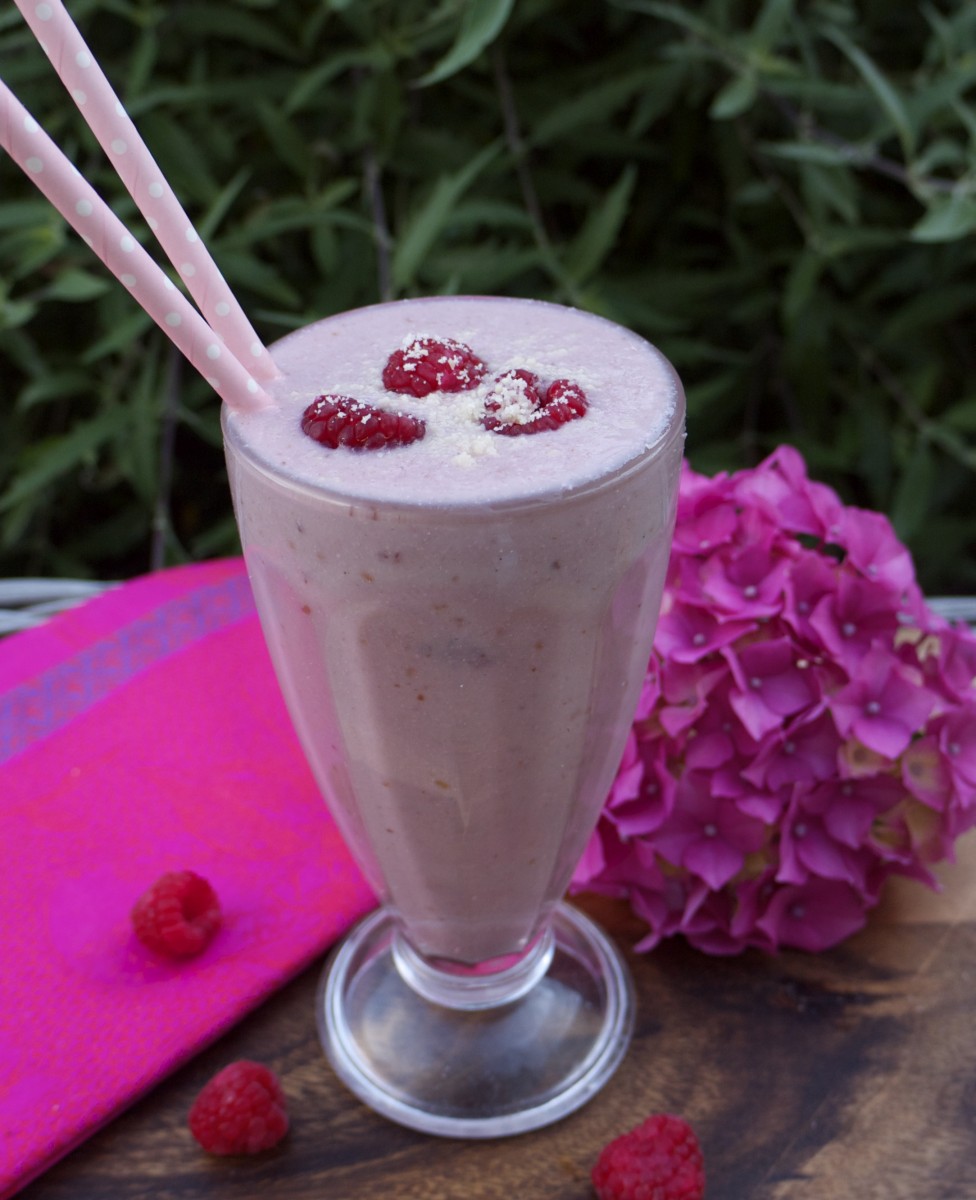 Let me know if you give this raspberry cheesecake smoothie recipe a go and I love to see all your creations on social media! Simply tag #RosannaDavisonNutrition on Instagram or Twitter or come on over to my Facebook to say hello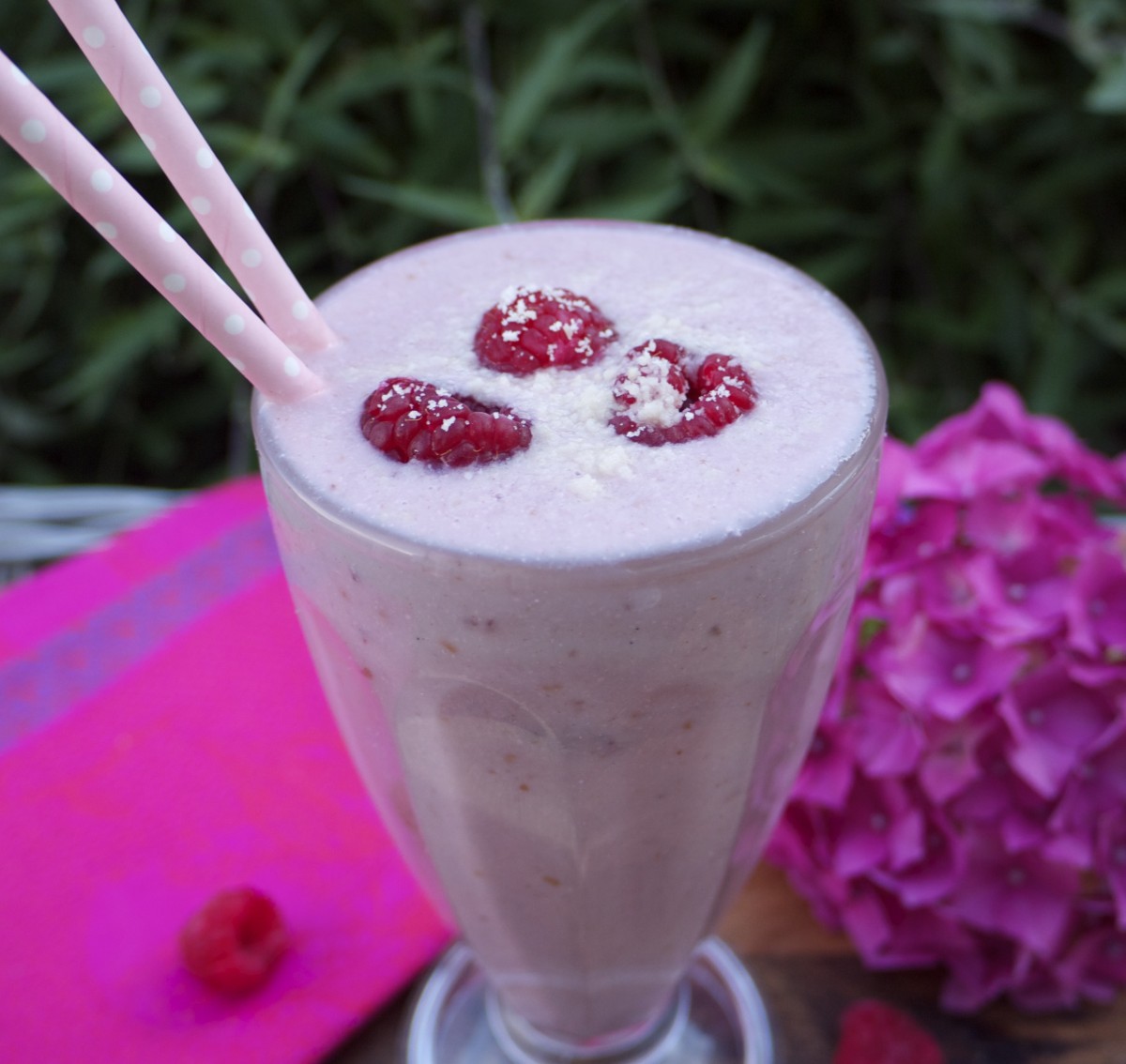 Raspberry Cheesecake Smoothie
2015-07-22 22:05:52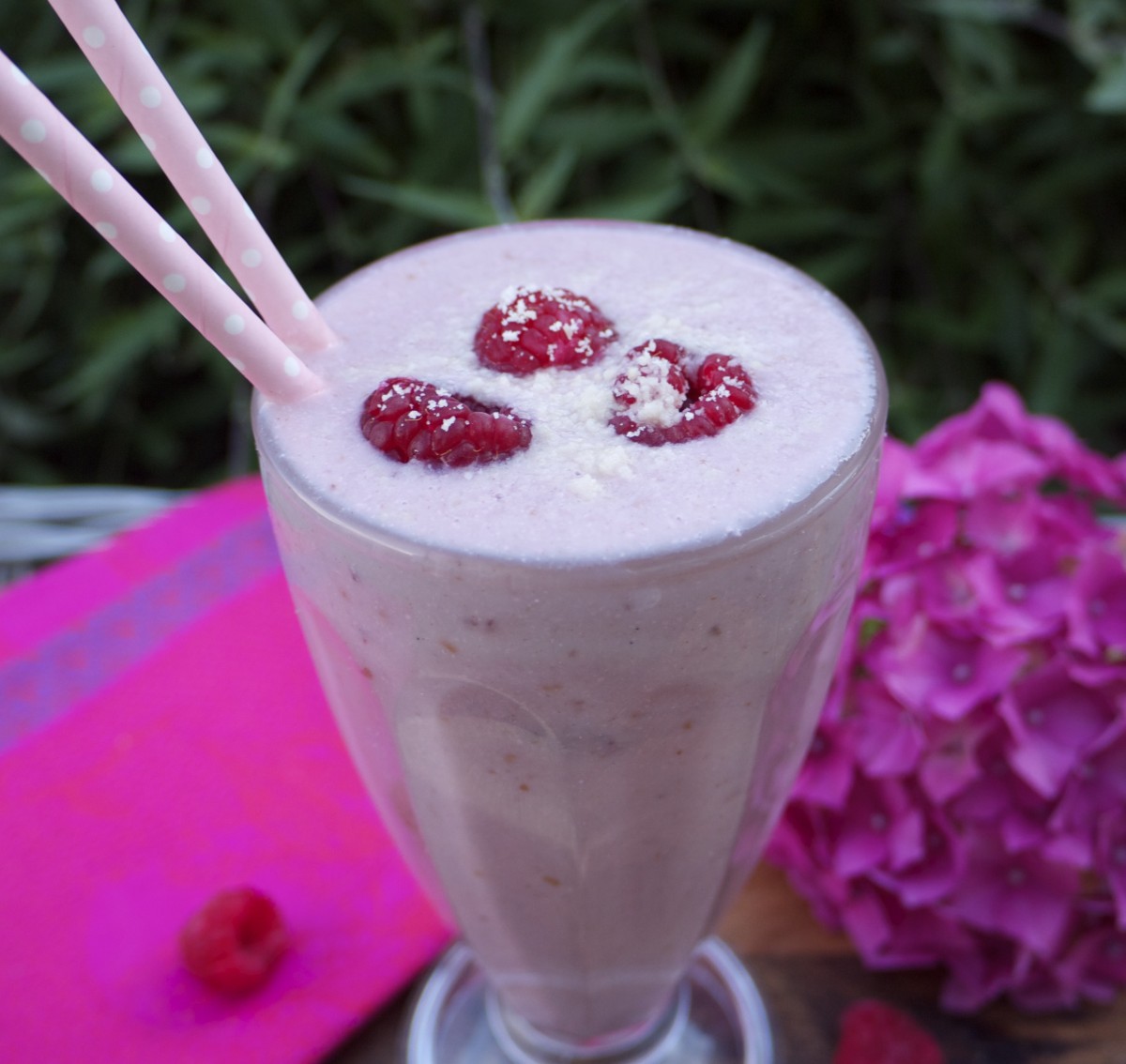 Serves 1
Sweet, cold, creamy and satisfying... the perfect treat for your tastebuds when you want something delicious but guilt-free!
Ingredients
250ml (1/2 cup) of Koko coconut milk or unsweetened almond milk
125g fresh/frozen raspberries
1 ripe fresh/frozen banana
1 tbsp ground almonds
2 tbsp raw unsalted cashew nuts
3 pitted dates
1 tsp vanilla extract or seeds
2-3 ice cubes
Fresh raspberries and a sprinkle of ground almonds, to garnish
Instructions
Place all ingredients in a blender, beginning with the plant milk, and blend until smooth and creamy.
Garnish and serve chilled.
Notes
Any leftovers can be stored in an airtight container in the fridge for up to 2 days.
Rosanna Davison Nutrition https://www.rosannadavisonnutrition.com/