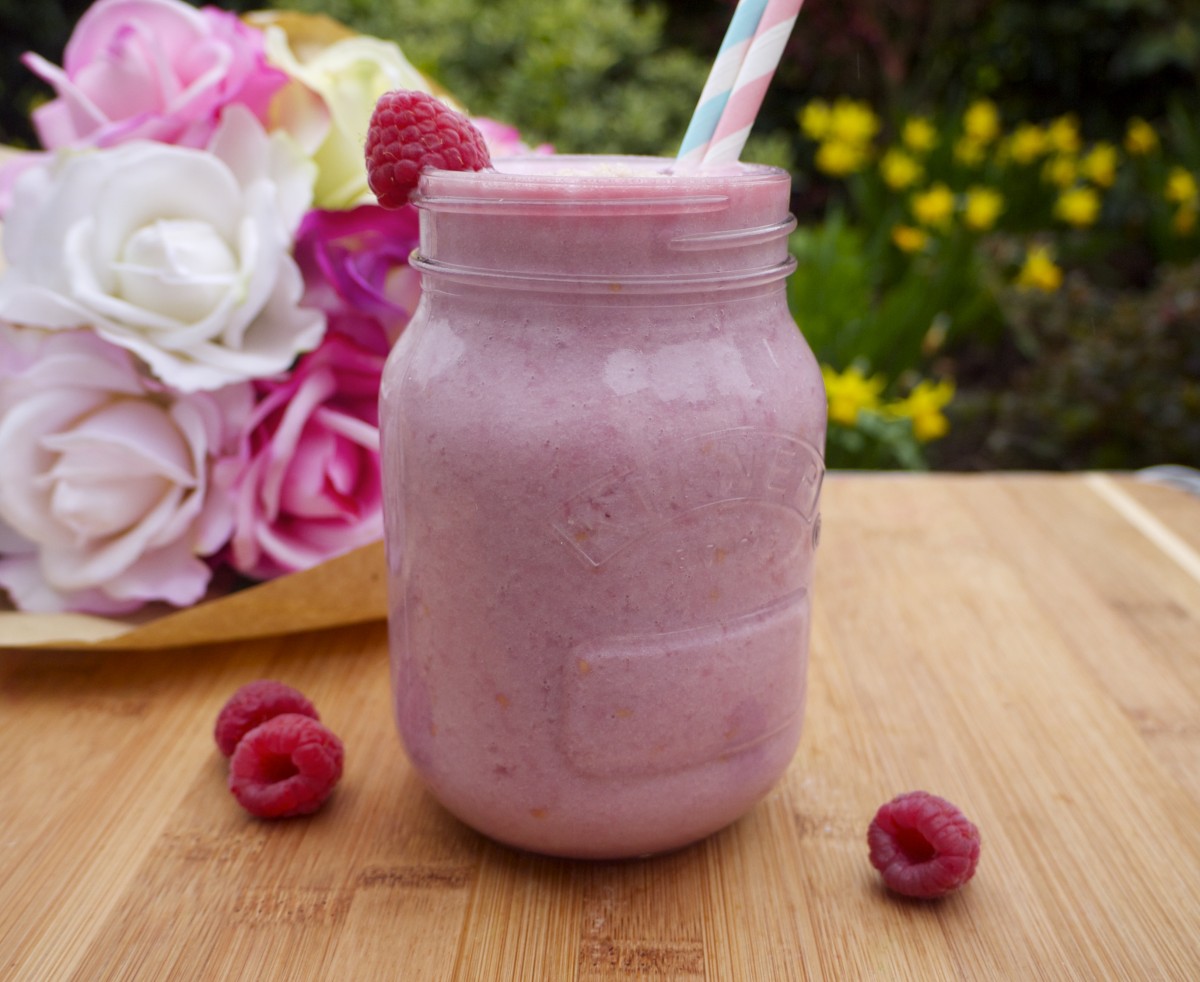 I know…this all looks very pink and girly, but this fresh raspberry smoothie has plenty of great health credentials too! For a start, raspberries are a low-sugar fruit packed with antioxidants for cellular protection and younger-looking skin.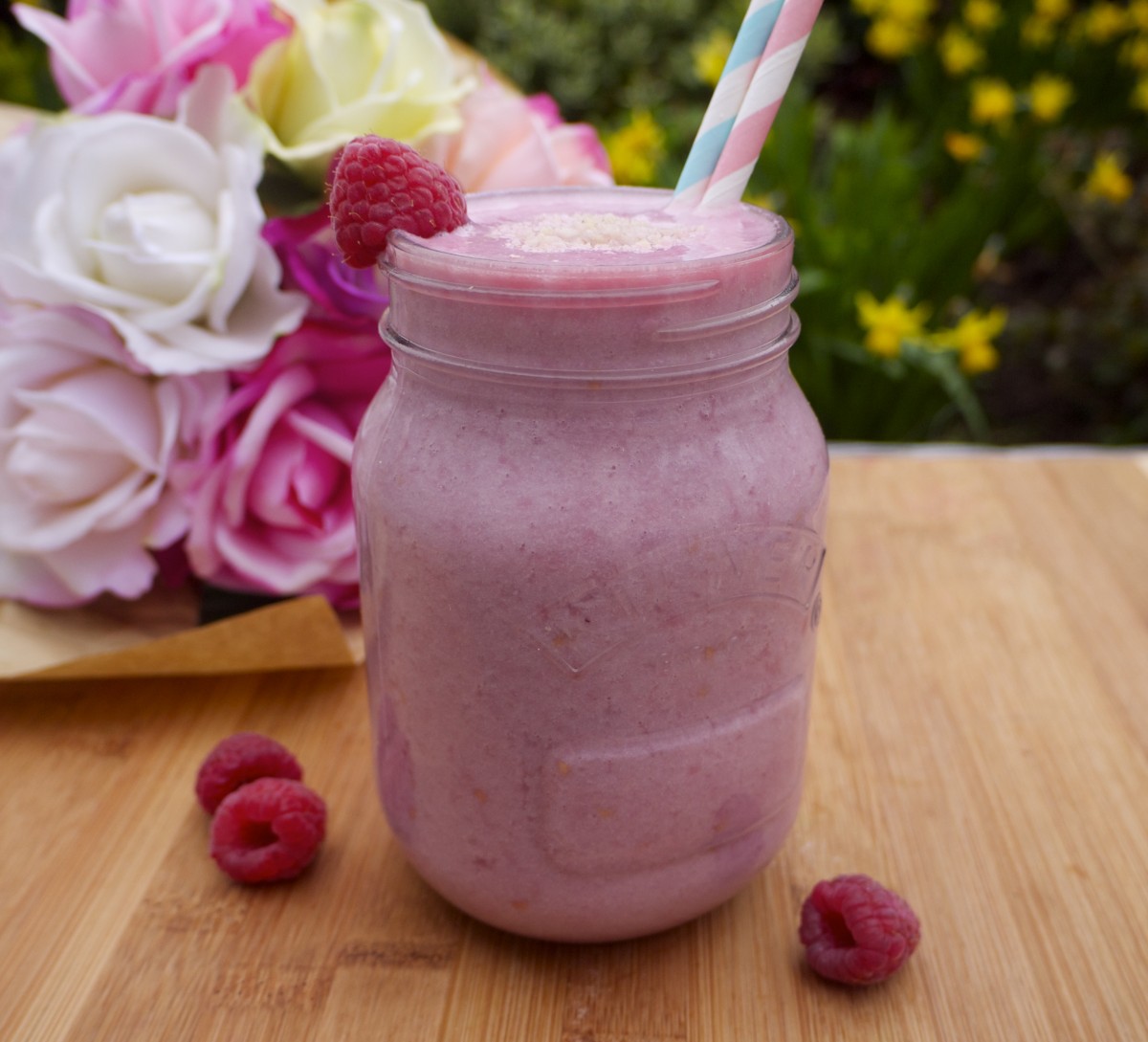 I love to create smoothies based on popular dessert and sweet treats flavours, but using wholesome and natural ingredients. As a child, I loved shortbread. It was the perfect buttery, sweet, crumbly biscuit.
I'm delighted to have figured out a way to make strawberry shortbread, minus the white flour and refined sugar… have you tried it yet?! It would be just as yummy with raspberries!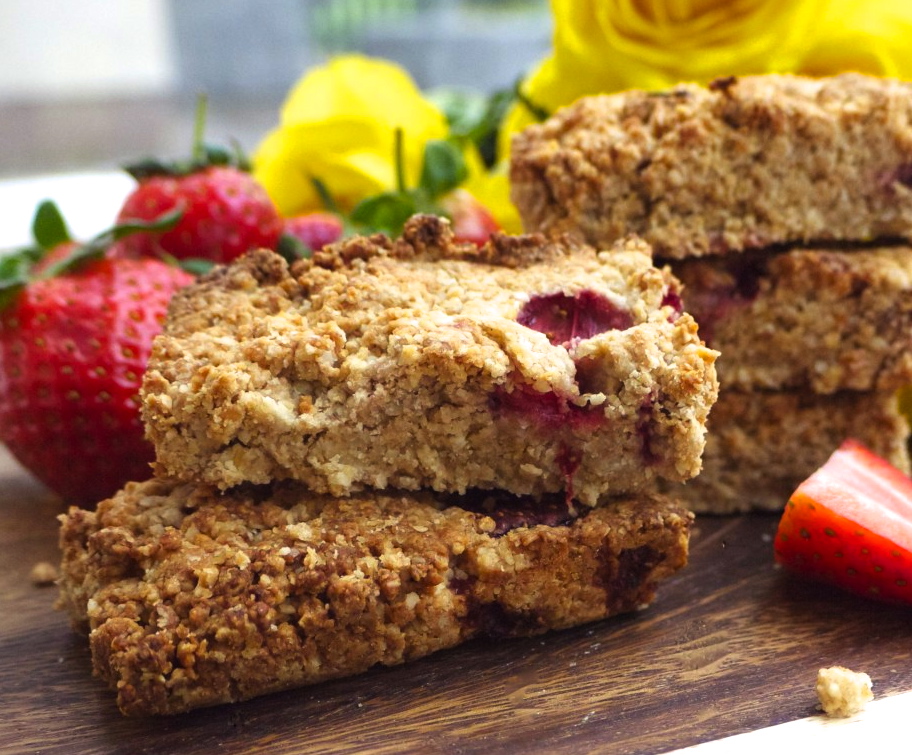 The idea for this simple raspberry shortbread smoothie popped into my head when I was wondering what to do with a punnet of raspberries in the fridge that needed to be used up.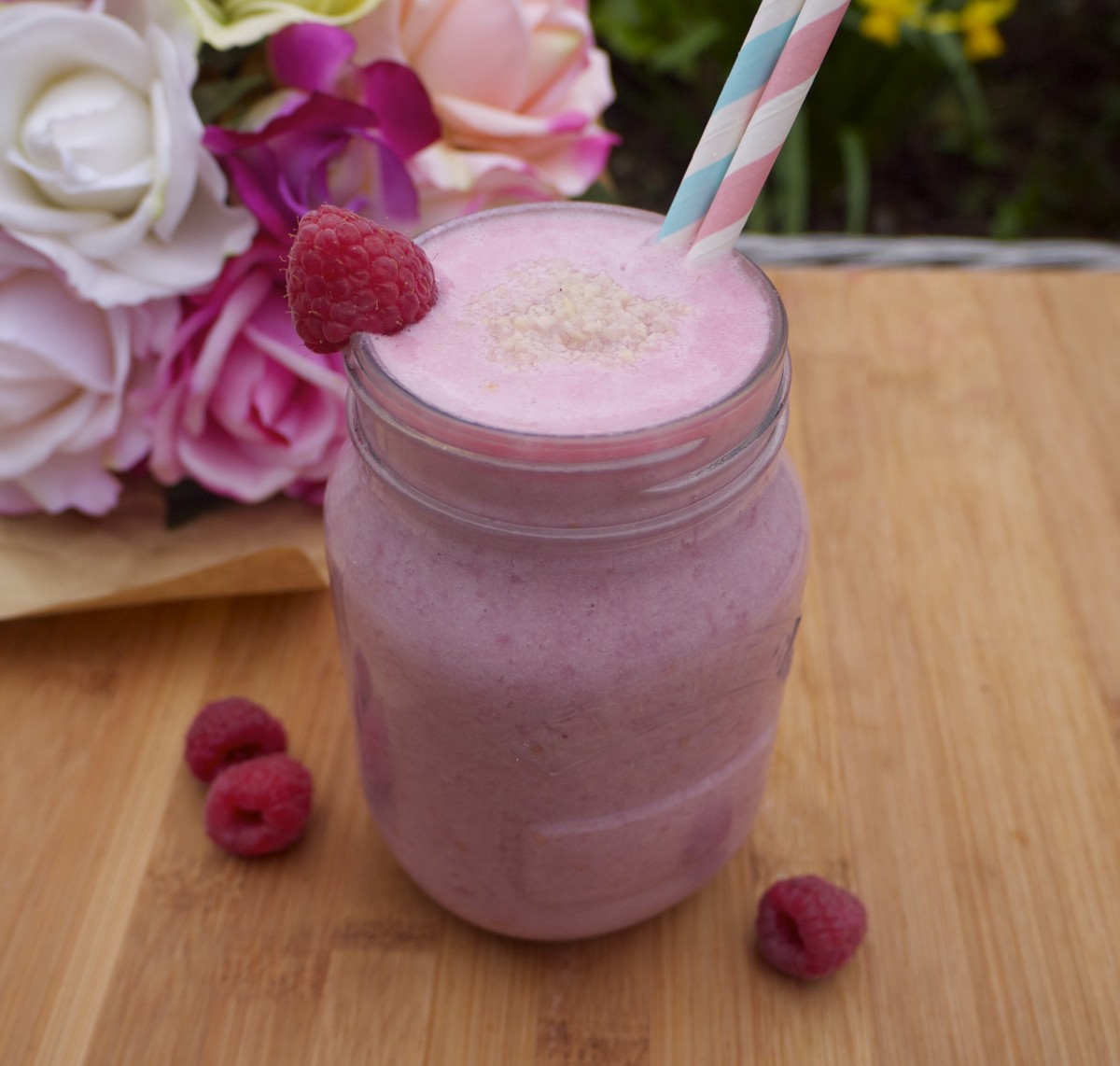 To create the 'shortbread' element of the smoothie, I just whizzed it up with unsweetened almond milk, ground almonds, a blob of almond butter and vanilla to bring out the flavour of the berries.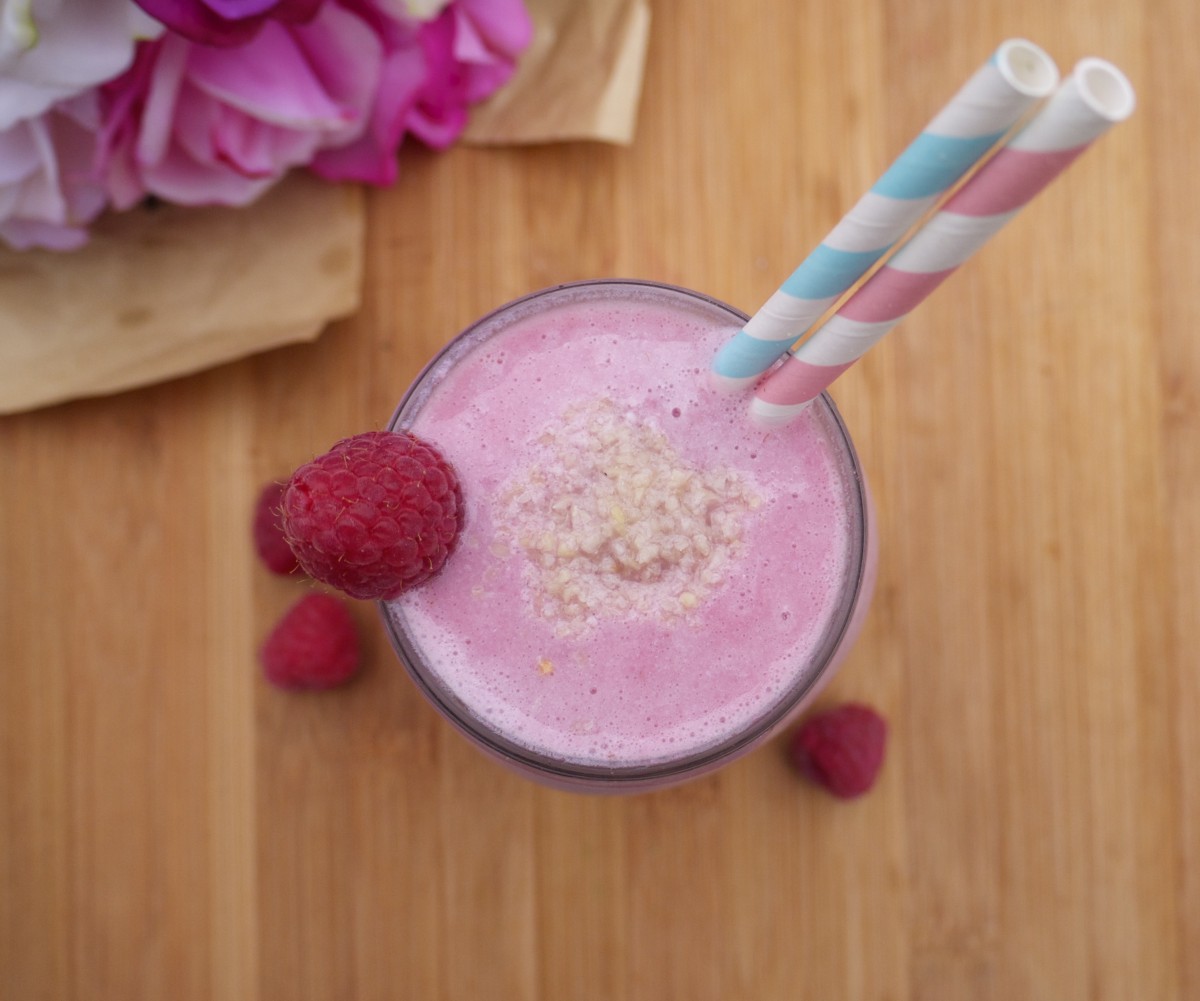 Feel free to experiment with flavours though, as you might prefer to use a different type of milk or nut or seed butter. Hazelnut milk and hazelnut butter would be delicious too! They just add a great creaminess to the fruit and a bit of nut butter adds protein and fat to keep you feeling fuller.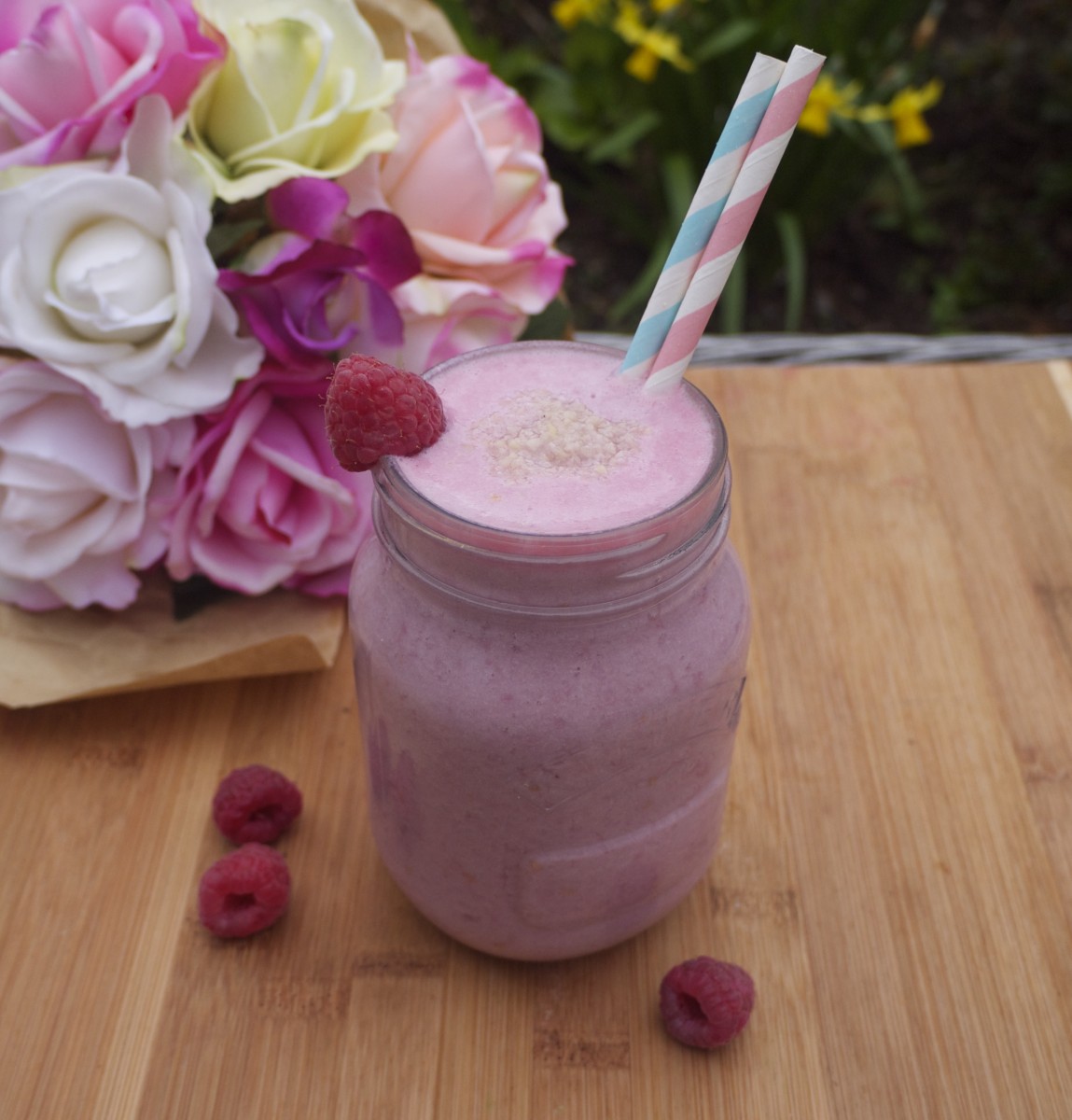 On days when I'm in a rush or racing to the gym and don't have time to make food, a couple of teaspoons of nut butter really helps to keep me going until I can get a proper feed.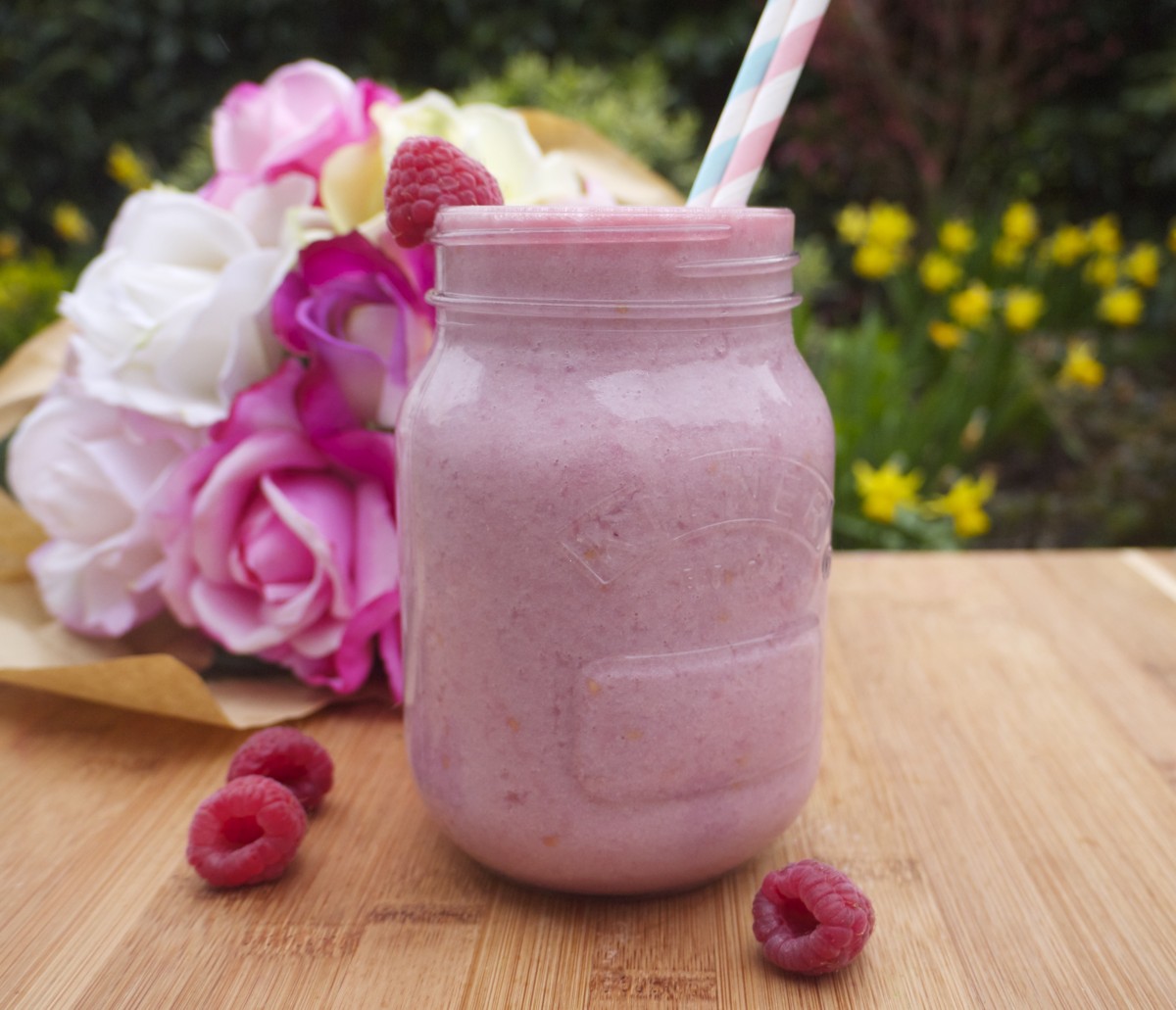 I would love to know if you get a chance to make this raspberry shortbread smoothie! Simply tag #RosannaDavisonNutrition on Instagram or Twitter or come on over to my Facebook to say hello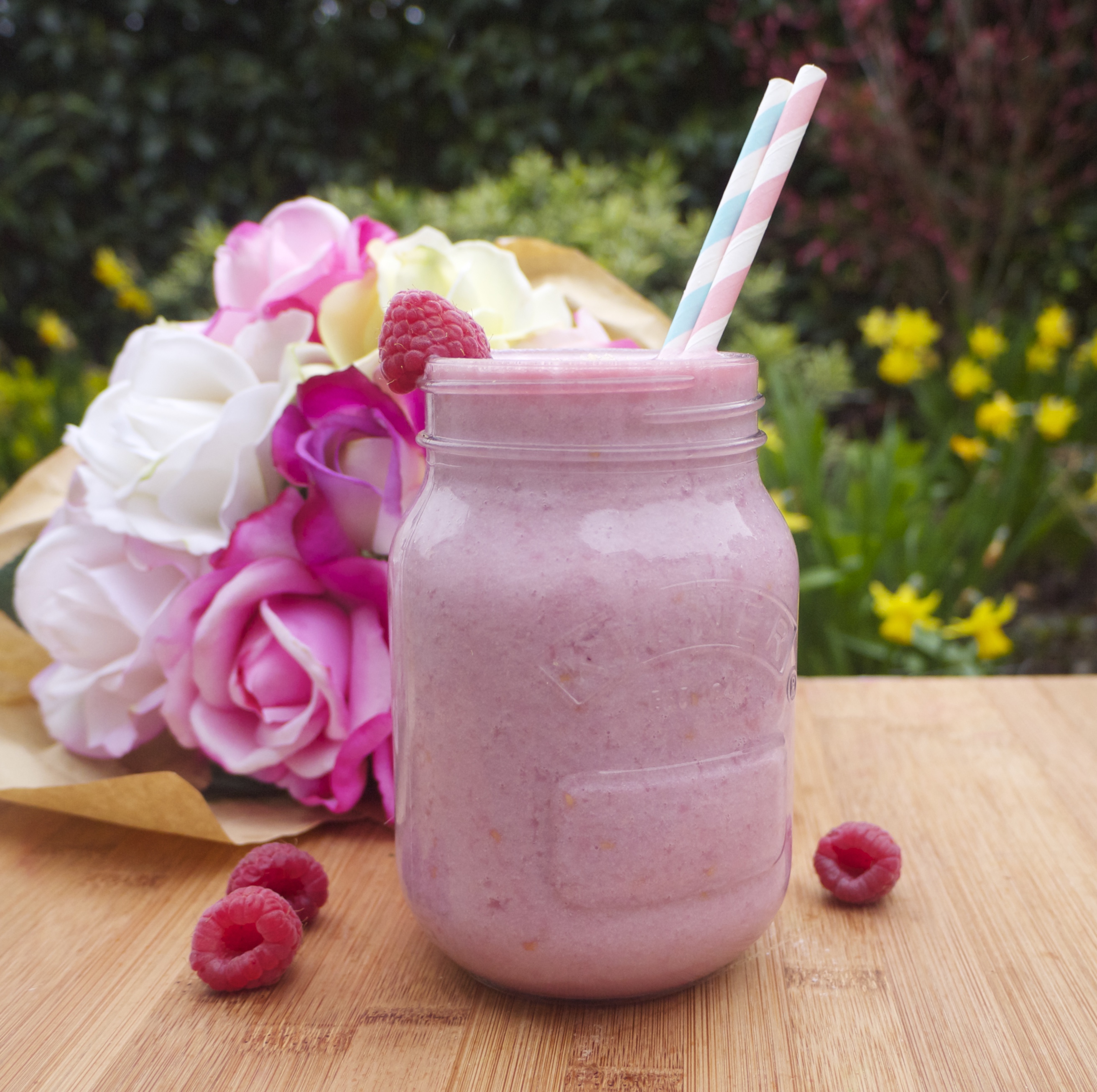 Raspberry Shortbread Smoothie
2015-04-01 21:05:17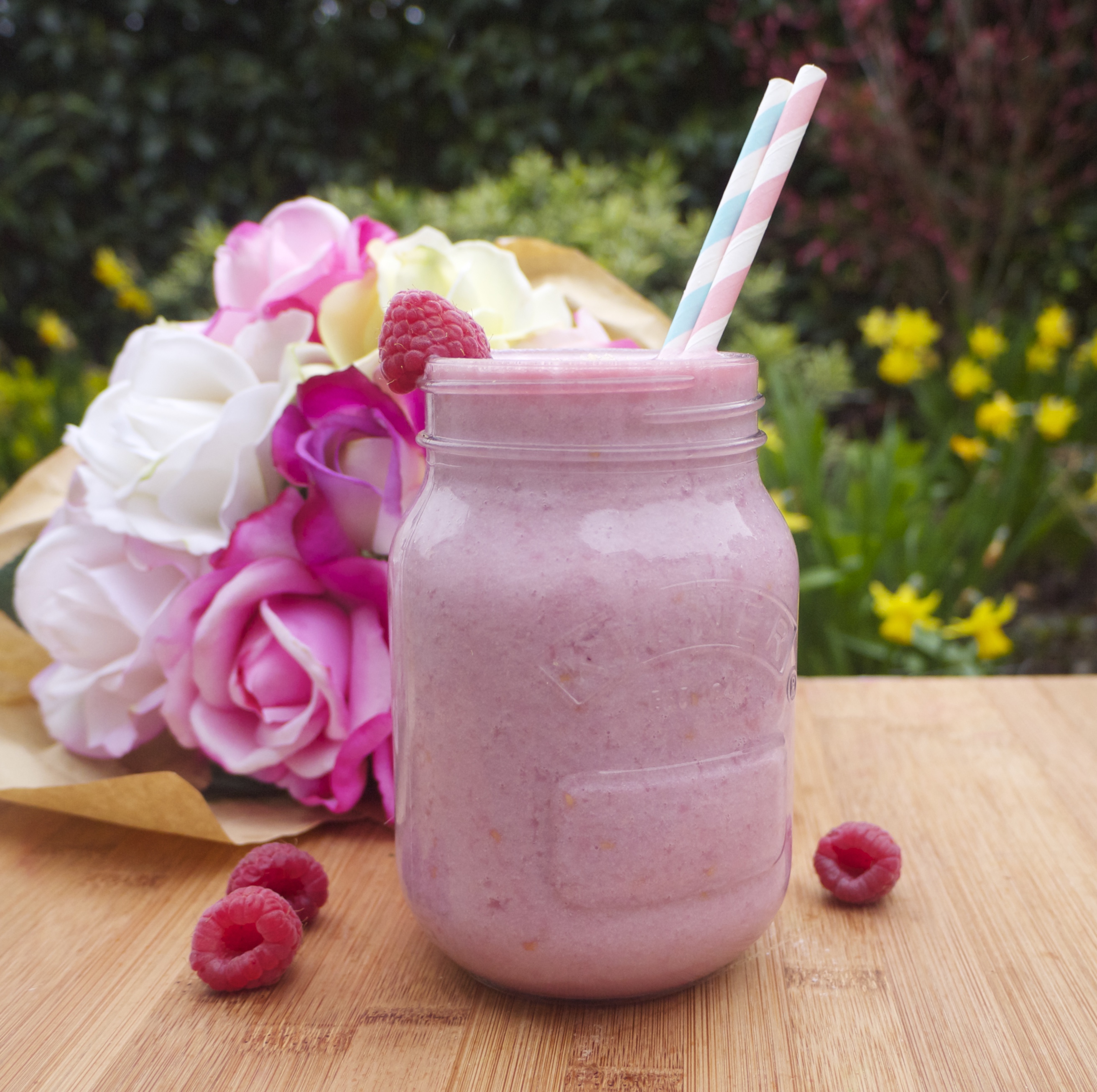 Serves 1
Sweet and satisfying, this raspberry shortbread smoothie is a healthy way to sort out a sugar craving and fill your body with antioxidants!
Ingredients
125g fresh or frozen raspberries
250ml (1 cup) unsweetened almond milk
1 tsp smooth unsalted almond butter
2 tsp ground almonds and extra to garnish
1 tsp pure vanilla extract
3 ice cubes
Instructions
Place all ingredients in a blender and blend until smooth and creamy. Serve chilled, topped with a sprinkle of ground almonds.
Notes
Any leftovers can be stored in a covered container in the fridge for up to 2 days.
Rosanna Davison Nutrition https://www.rosannadavisonnutrition.com/