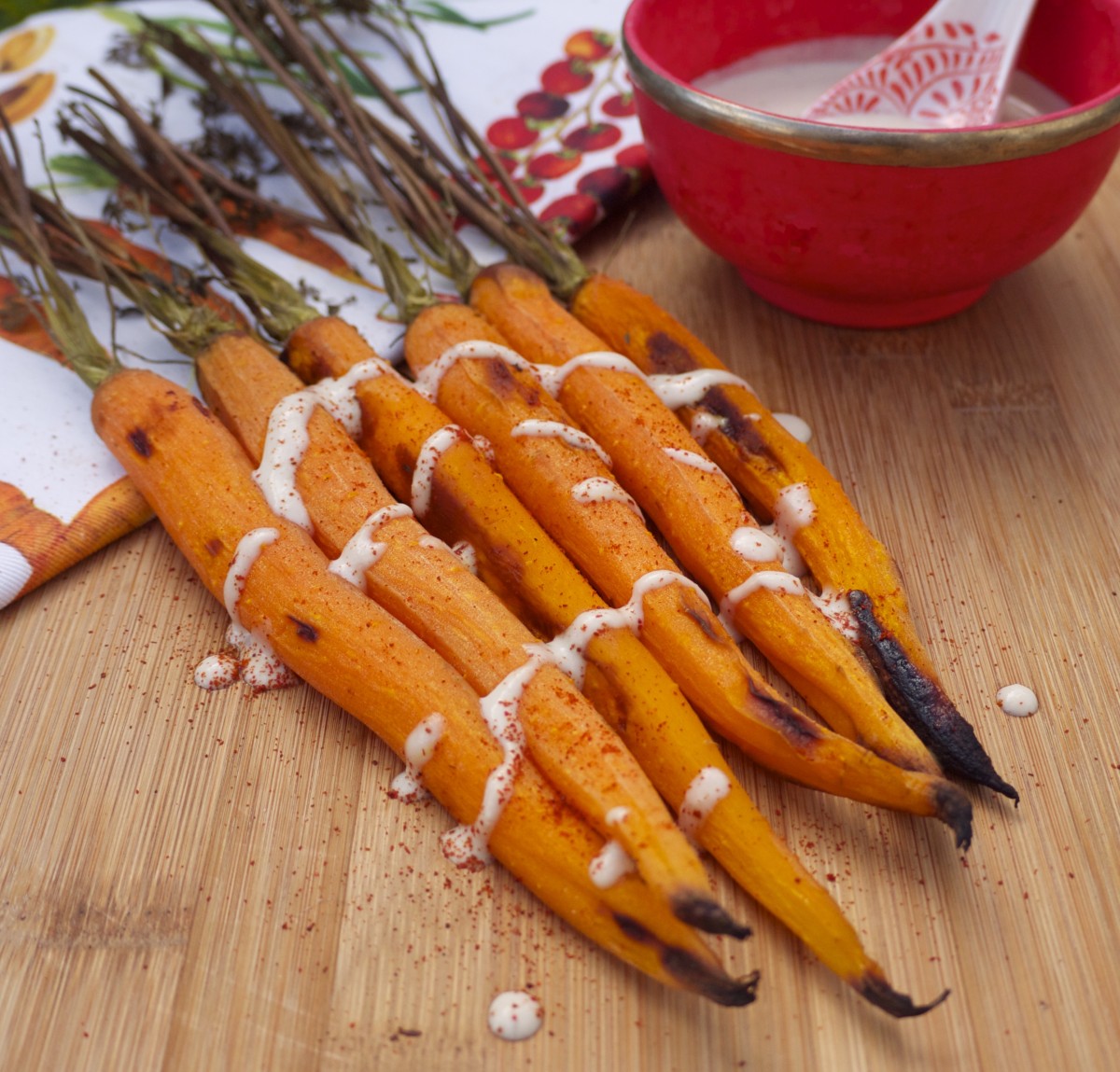 This week's SoSueMe recipe for roast carrots drizzled with tangy lime-tahini dressing, is so simple, but absolutely packed with goodness. Every autumn without fail, my appreciation for roasted root veggies is reignited, and I absolutely love the sweet, warming flavour of roasted carrots. They make a brilliant accompaniment to any meal, or you could do what I do, and dip them whole into hummus or guacamole as a yummy and healthy snack!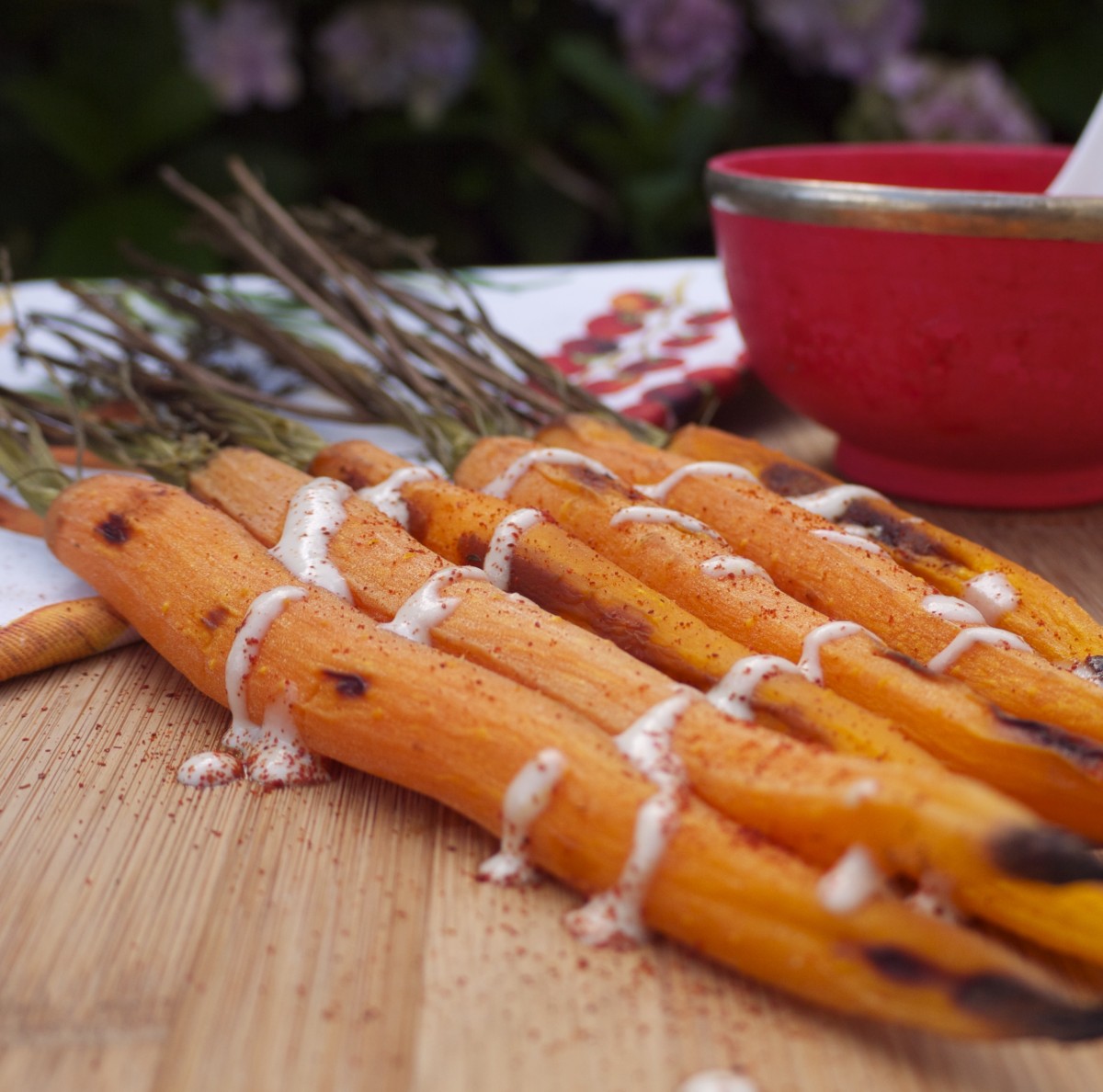 Carrots are a brilliant source of beta-carotene, which gives them that distinctive orange colour. This nutrient converts to vitamin A within the body, with the help of dietary fat, which is why I paired the carrots with the tahini dressing. Vitamin A is crucial for healthy, clear skin and good eyesight, and an important nutrient to eat in sufficient amounts over the winter months.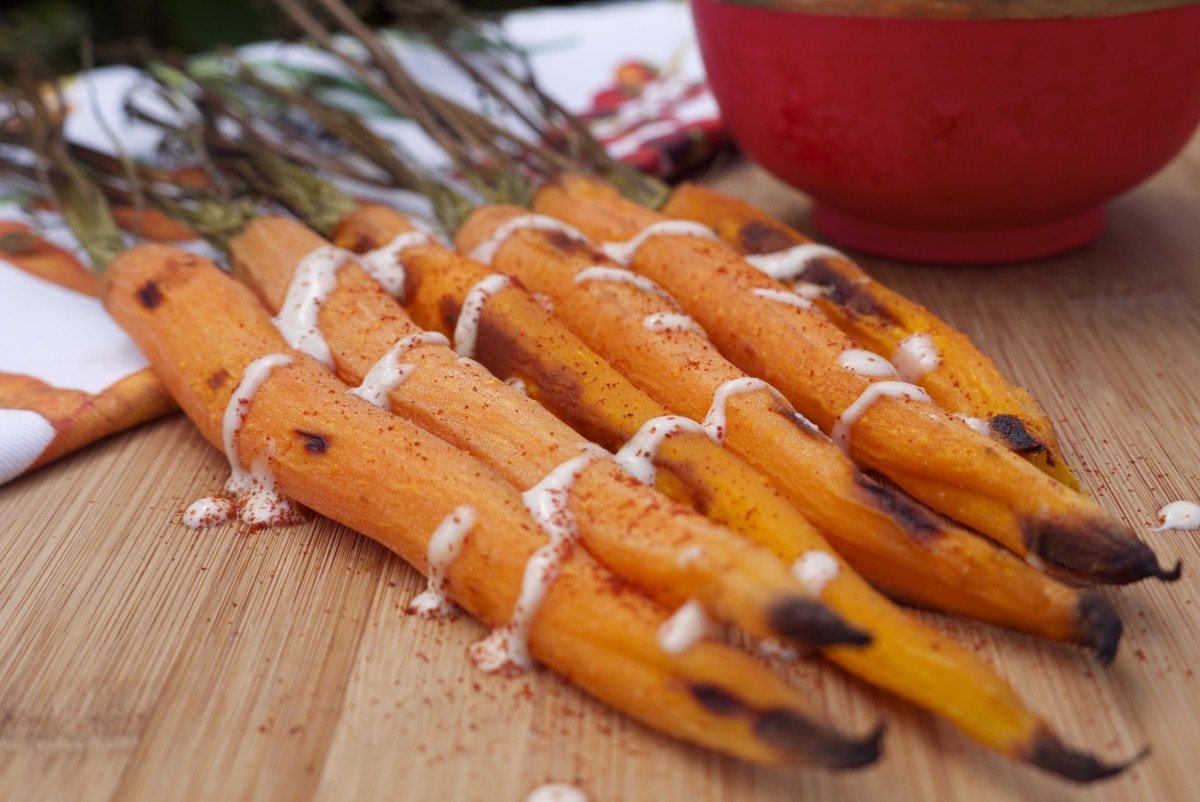 I whipped up the lime tahini dressing in just a minute or two as the carrots were in the oven, and it tasted deliciously cool and creamy against the veggies. It actually works really well as a salad dressing made from very natural ingredients, as many store-bought dressings can contain a lot of sugar and salt.
Add these carrots to your Sunday roast over the weekend for an extra dose of nutrients!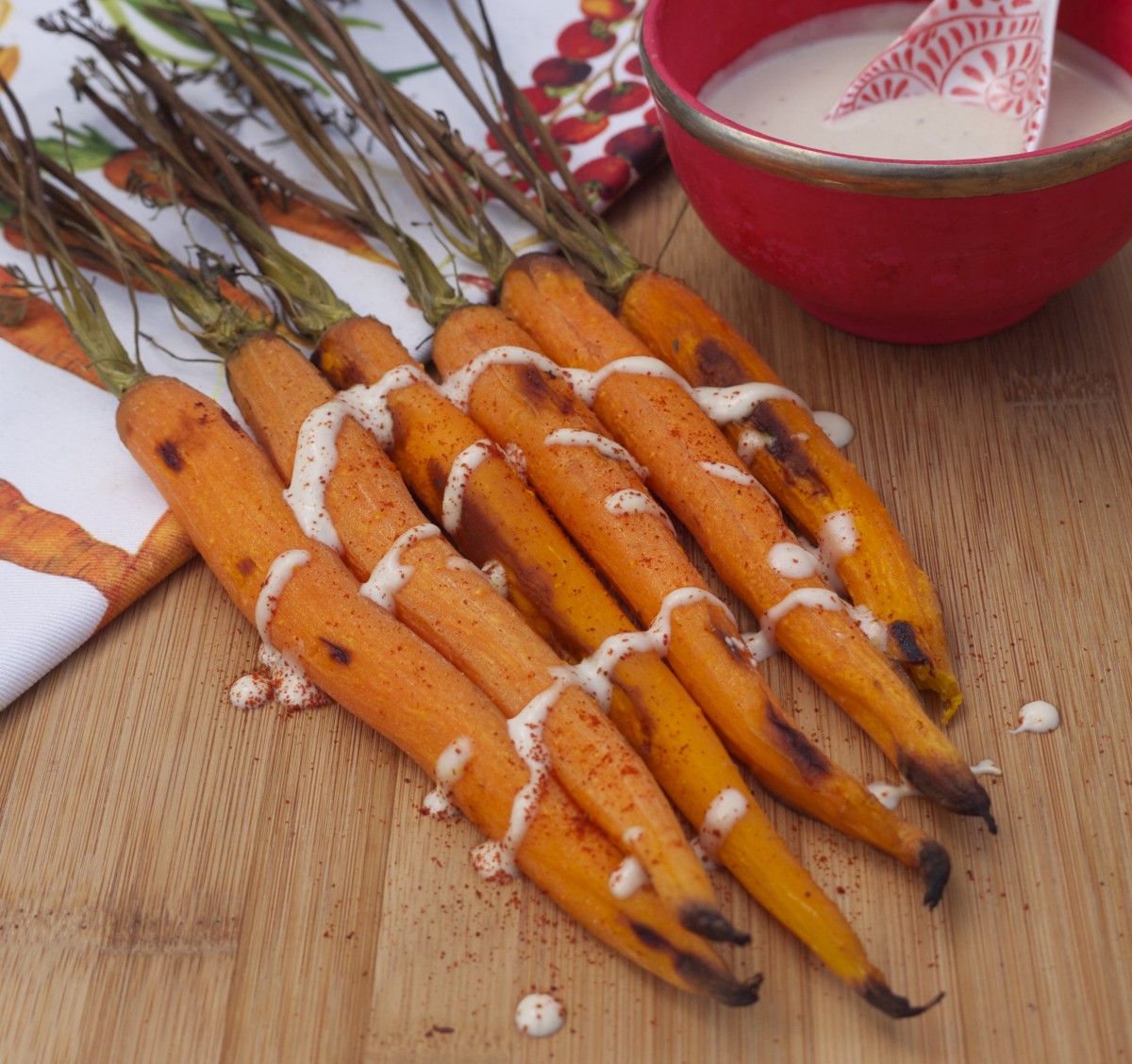 I would love to know if you get a chance to make these roasted carrots with lime-tahini dressing! Simply tag #RosannaDavisonNutrition on Instagram or Twitter or come on over to my Facebook to say hello 🙂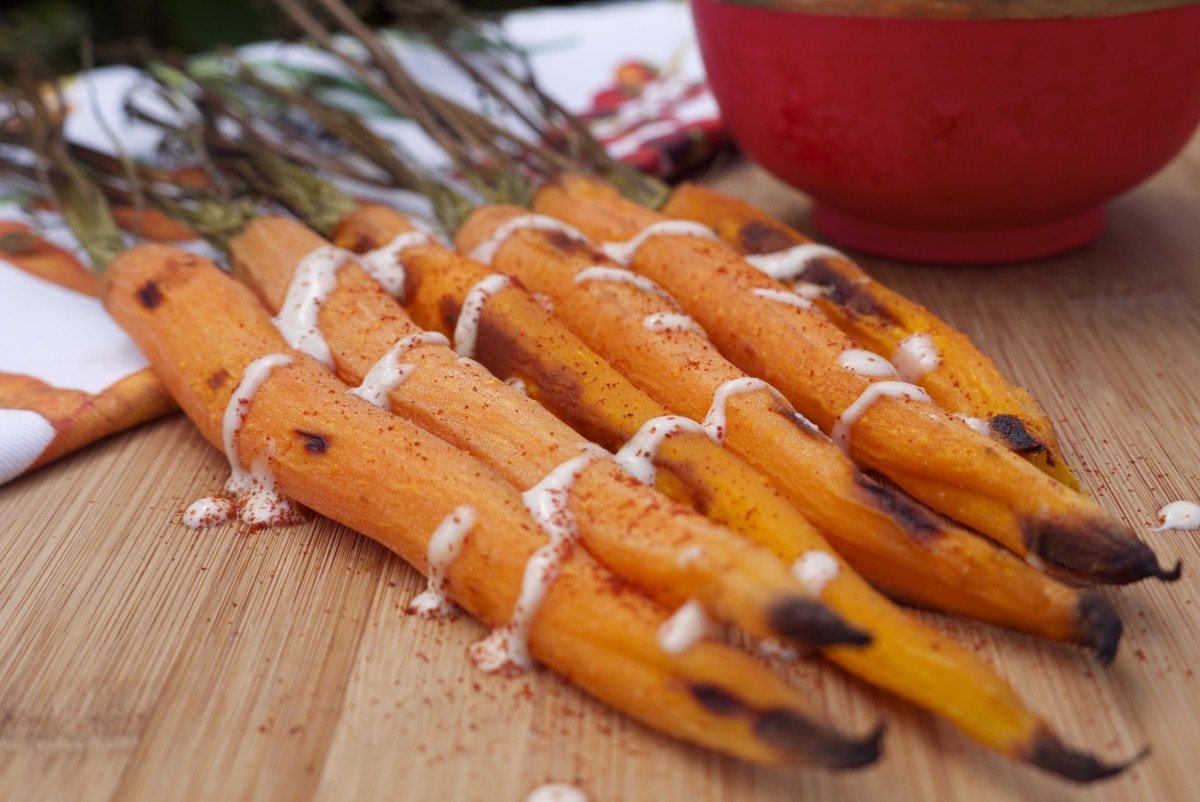 Roasted Carrots with Tangy Lime-Tahini Dressing
2015-10-09 15:03:50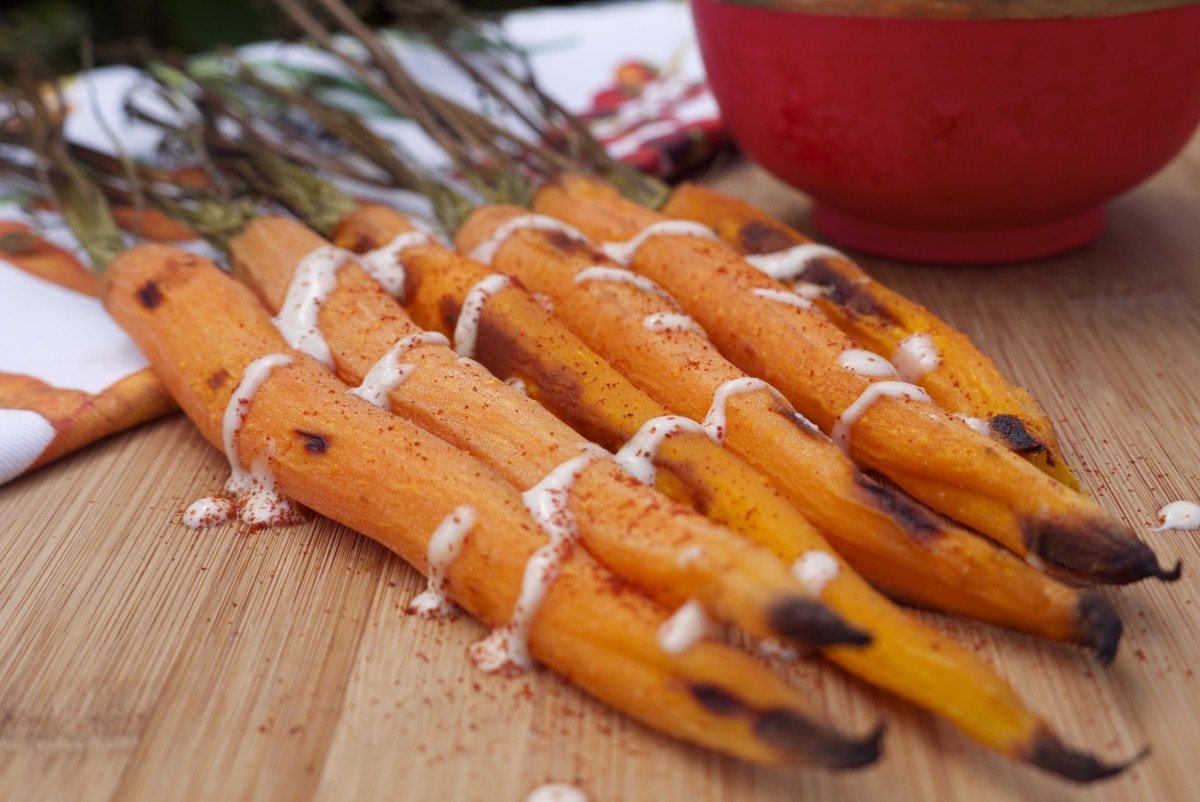 Serves 2
A super simple snack or accompaniment to a main dish, and perfect for autumn meals. The tangy lime and tahini dressing works well with the earthy sweetness of the carrots, and aids the absorption of their beta-carotene for healthy skin and eyesight!
Ingredients
coconut oil, to grease
6 whole carrots, topped, tailed and peeled
1 tbsp light tahini (sesame seed paste)
1 tbsp fresh lime juice
2 tbsp unsweetened almond milk
1 tsp apple cider vinegar
1/2 a tsp smoked paprika
pinch of salt and pepper, to taste
Instructions
Preheat the oven to 200C and lightly grease a baking tray with coconut oil or lay down a sheet of greaseproof paper.
Place the peeled carrots in the oven and roast for 20-25 minutes at 200C, until they begin to turn lightly golden-brown.
As the carrots roast, place the tahini in a small bowl and add the lime juice, almond milk, apple cider vinegar, smoked paprika and seasoning. Mix it well until it forms a salad dressing consistency.
Remove the carrots from the oven, drizzle on the dressing and serve warm.
Notes
Any leftovers can be stored in an airtight container in the fridge for up to three days.
Rosanna Davison Nutrition https://www.rosannadavisonnutrition.com/