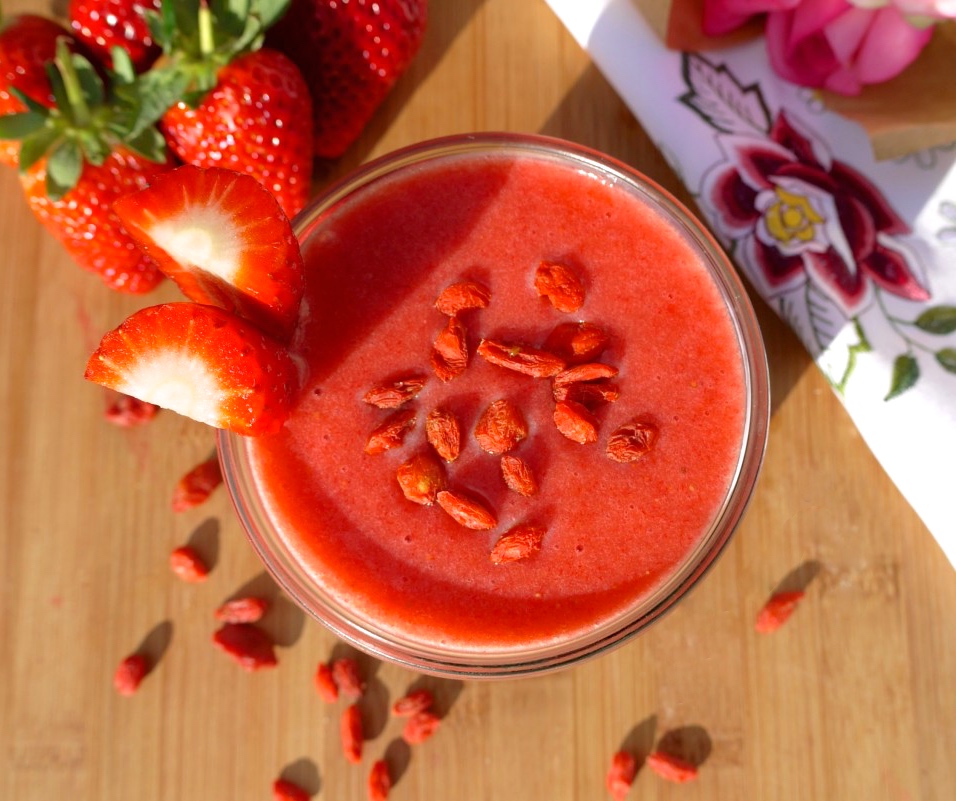 As we have enjoyed quite few warm and humid days in these final few weeks of summer, plus I haven't made chia pudding in a while, I made this fruity and refreshing Strawberry-Lime Sorbet Chia Pudding for my breakfast earlier in the week.
It's really very simple, super-energising and made a delicious alternative to my usual protein smoothie 🙂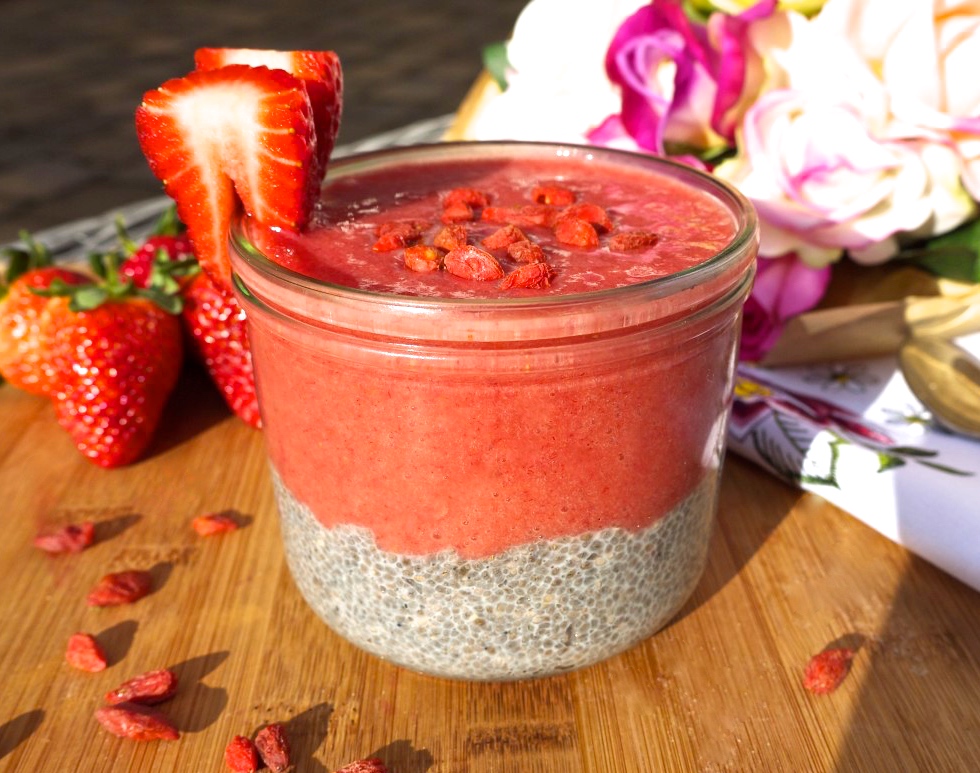 Chia seeds are loaded with minerals and essential omega-3 fats, which are awesome for building smooth and soft skin, as well fibre for a healthy digestive system. Increasing your dietary fibre intake can help to maintain a flatter stomach, and a serving of this chia pudding contains a whopping 18.4g of fibre!
Strawberries are packed with vitamin C, which helps to produce the collagen that keeps your skin firm and plump, and antioxidants to protect your skin and body from everyday pollutants and wear and tear.
It's quick to make and can pass as a tasty dessert or snack too! Enjoy 😉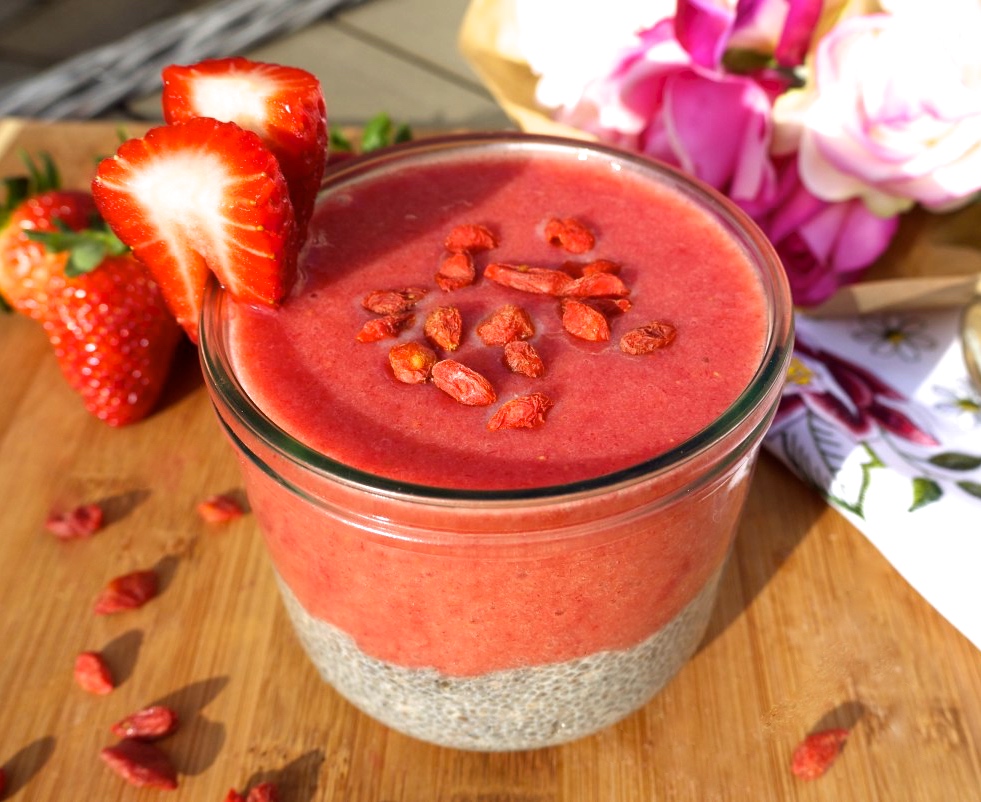 I would love to know if you get a chance to make this Strawberry-Lime Sorbet Chia Pudding! Simply tag #RosannaDavisonNutrition on Instagram or Twitter or come on over to my Facebook to say hello 🙂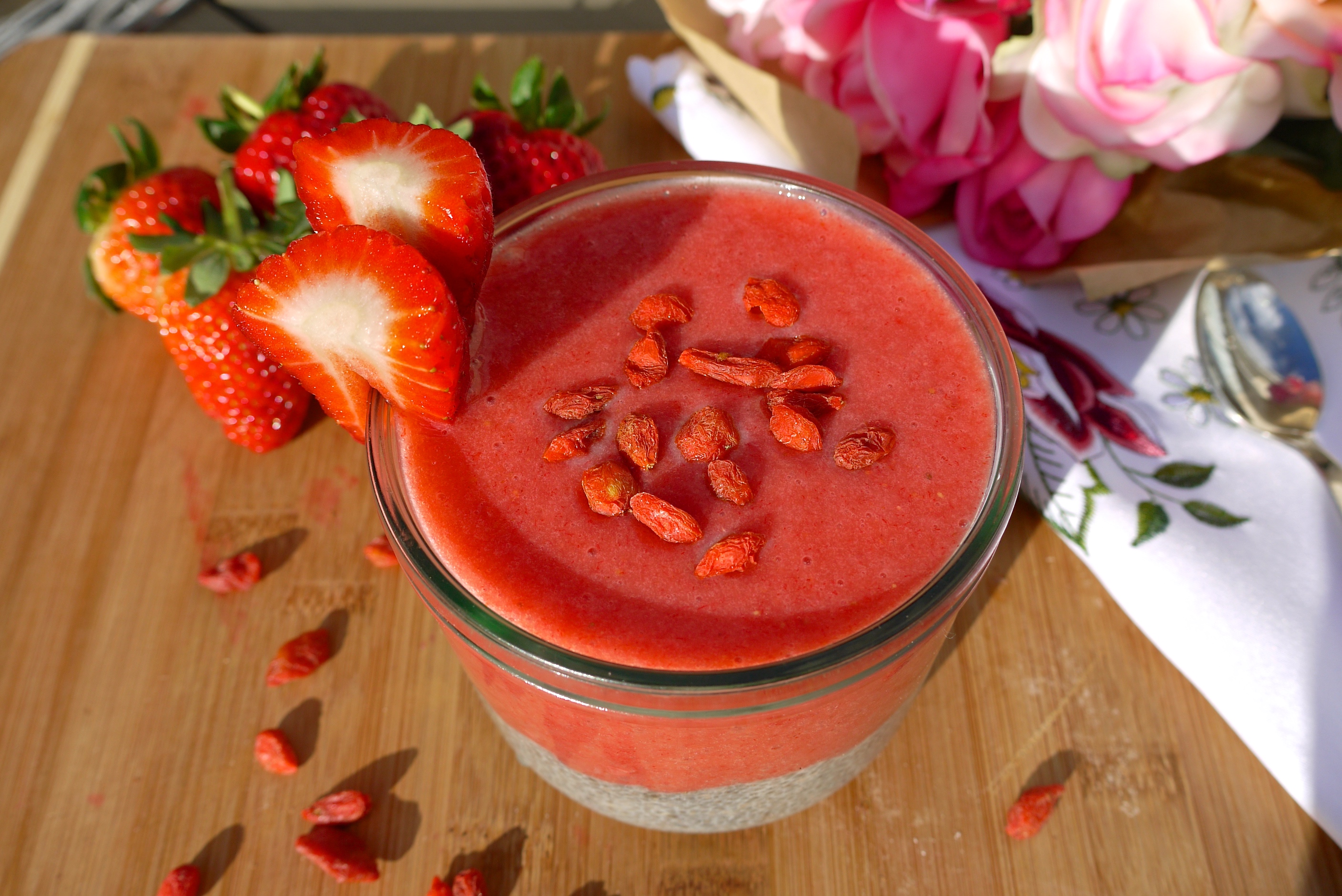 Strawberry-Lime Sorbet Chia Pudding
2015-03-12 21:42:14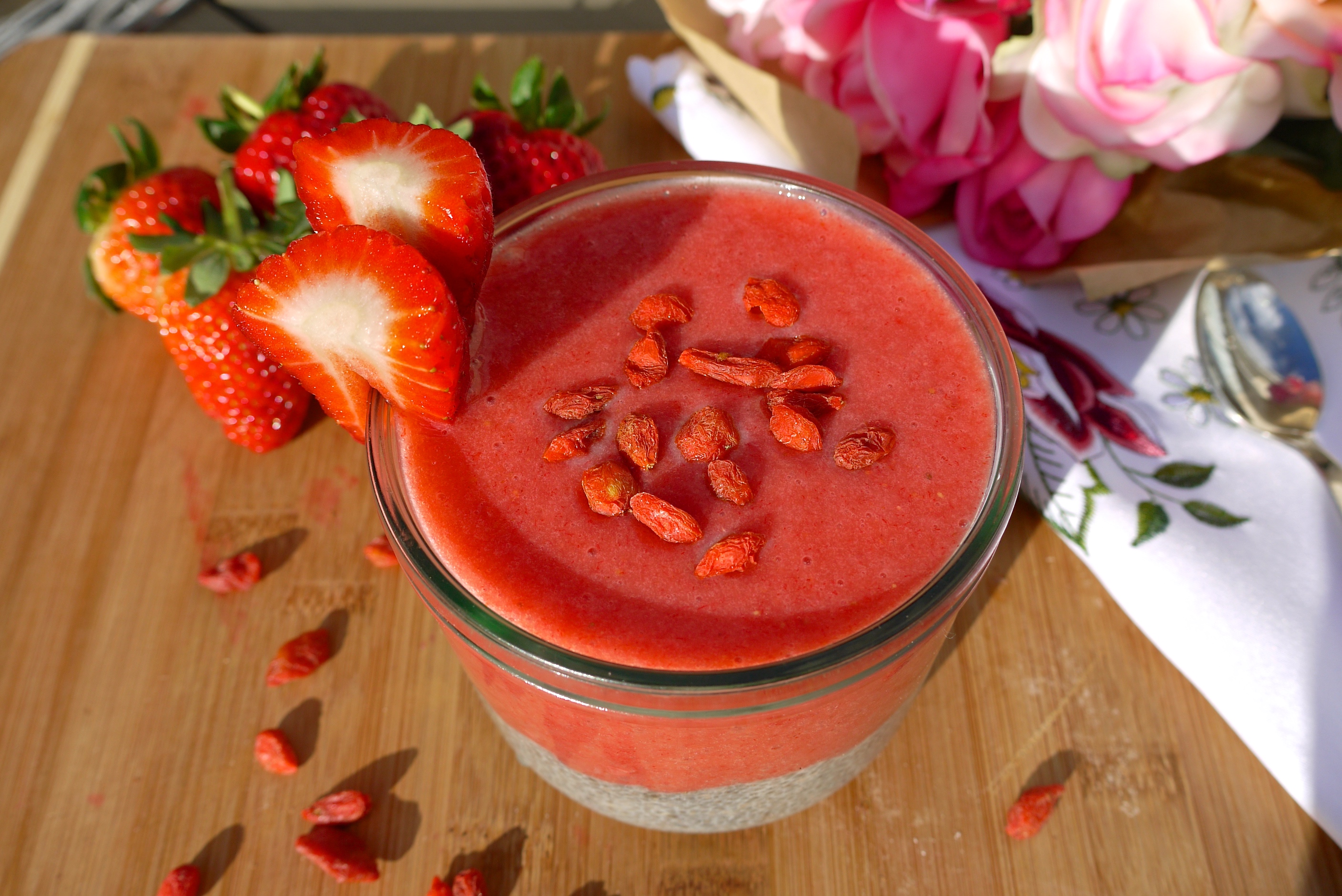 Serves 1
An easy, light and fruity breakfast or snack, full of fibre, protein, essential omega-3 fat and all the antioxidant goodness of juicy strawberries. Nutrition information per serving: 348 calories, 7.8g protein, 60.9g carbs, 11.4g fat, 18.4g fibre
Ingredients
3 tbsp whole chia seeds
Juice and zest of 1/2 a lime
125ml unsweetened almond milk
1 banana, peeled, cut into chunks and frozen
6 frozen strawberries
3-4 drops liquid Stevia, to taste (optional)
1 tsp goji berries or 1-2 sliced strawberries, to serve
Instructions
Put the chia seeds in a bowl and grate in the zest of half a lime, mixing them together.
Add in the almond milk, stir well and leave aside.
Place the banana, strawberries and lime juice in a blender and combine until a thick mixture forms. add a little water to blend, if necessary.
Taste and add liquid Stevia, if you prefer it a little sweeter.
Spoon the sorbet mixture onto the chia pudding, garnish with goji berries or sliced strawberries and serve cold.
Notes
Any leftovers can be stored in an airtight container in the fridge for 1-2 days.
Rosanna Davison Nutrition https://www.rosannadavisonnutrition.com/