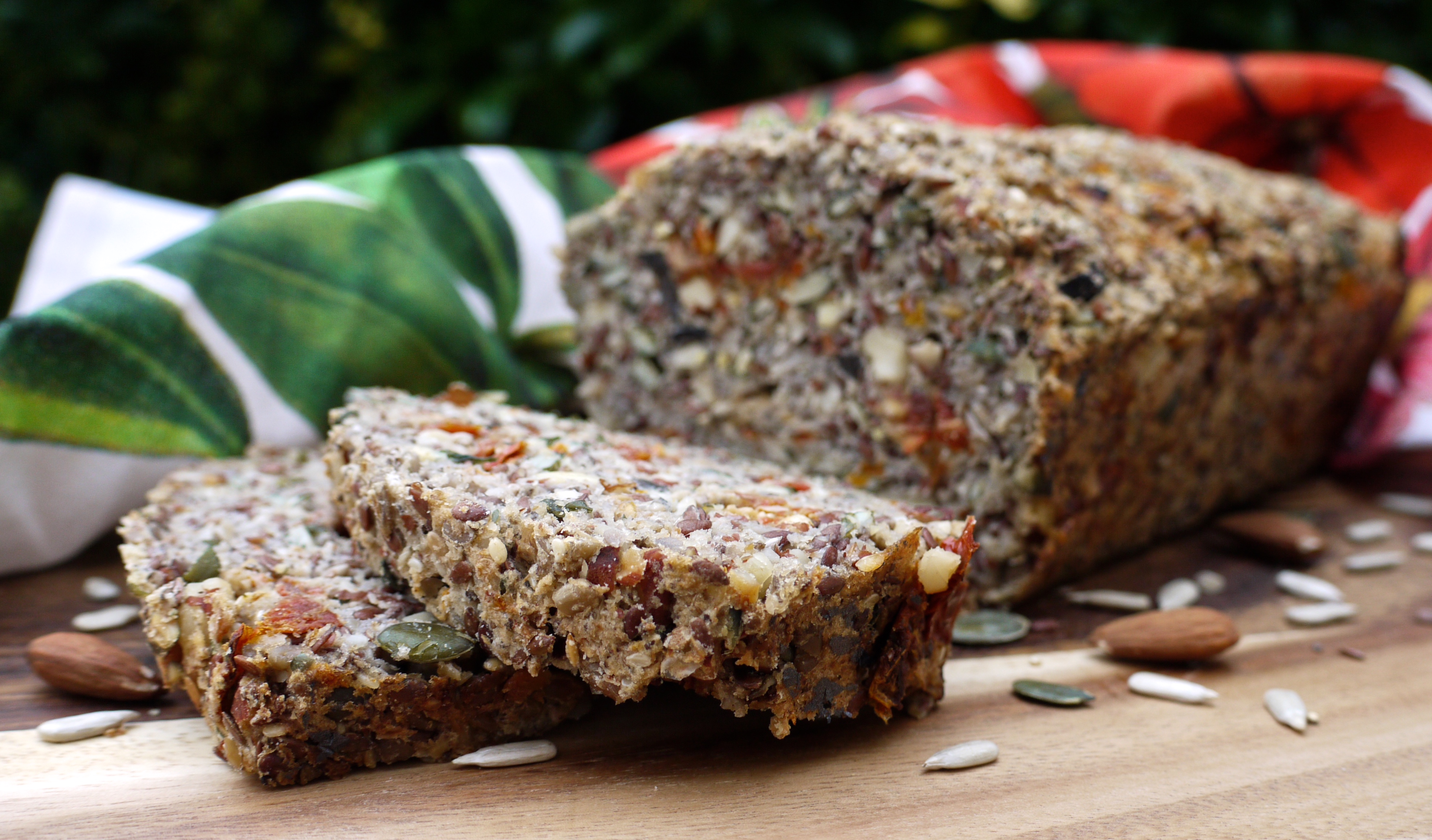 Why is it that adding sun-dried tomato makes food taste that little bit more luxurious?! I'm most definitely going through an olive and sun-dried tomato phase, with my fridge packed with both. And hummus too of course. Always hummus!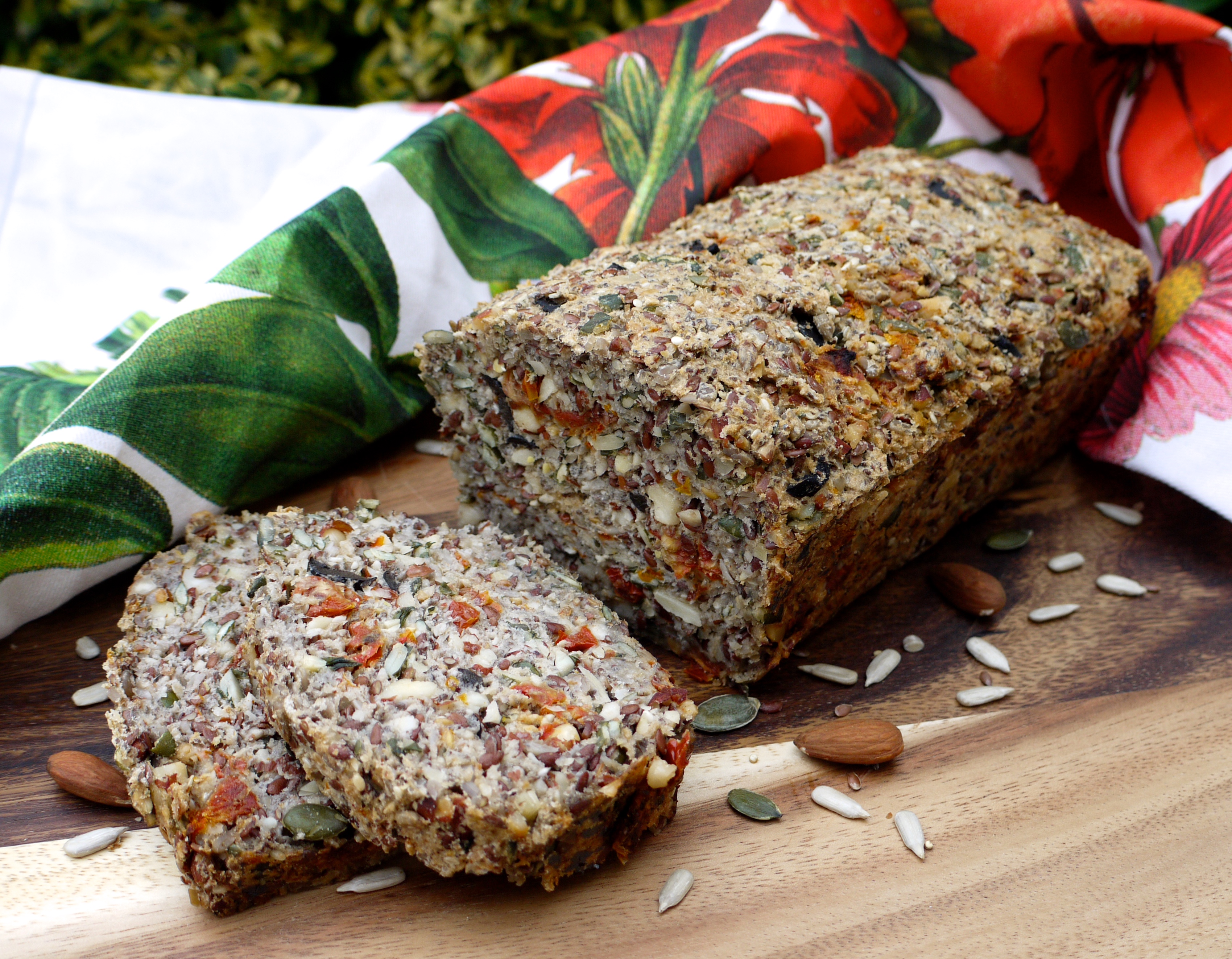 I love creating flavoured breads, both sweet and savoury. This combination of sun-dried tomatoes, olives and truffle oil alongside the toasted nuts and seeds works extremely well paired with a layer of fresh pesto and ripe avocado. It makes the most delicious snack or light lunch, and especially as this bread toasts really well.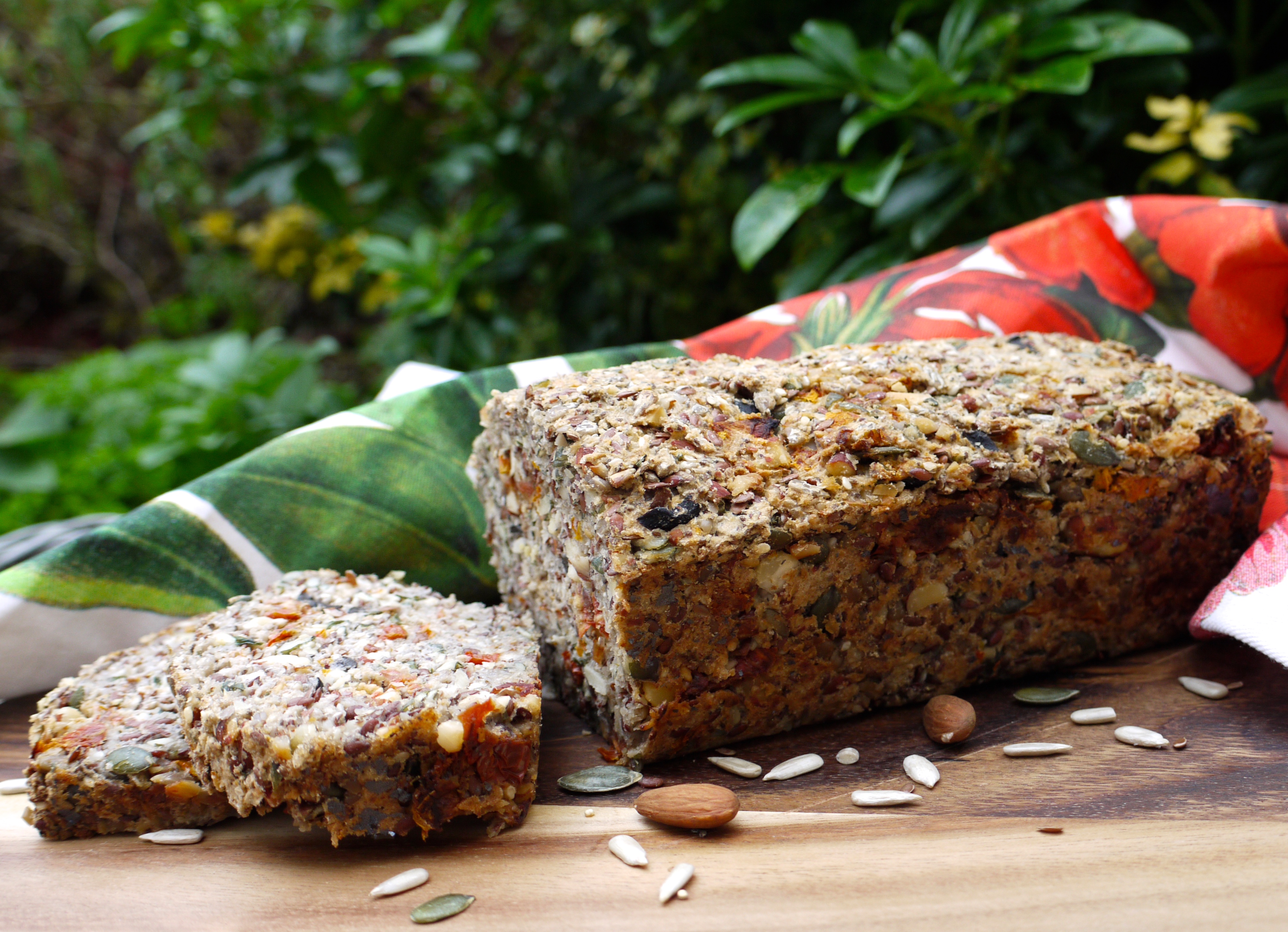 Rich in healthy fats, including essential omega-3 and omega-6, this super bread is high in fibre and protein yet lower in carbs than most other types of bread. This is because I use psyllium husks (€5.25) to bulk it up. A Southeast Asian plant, it's incredibly rich in fibre, with 70% soluble and 30% insoluble fibre.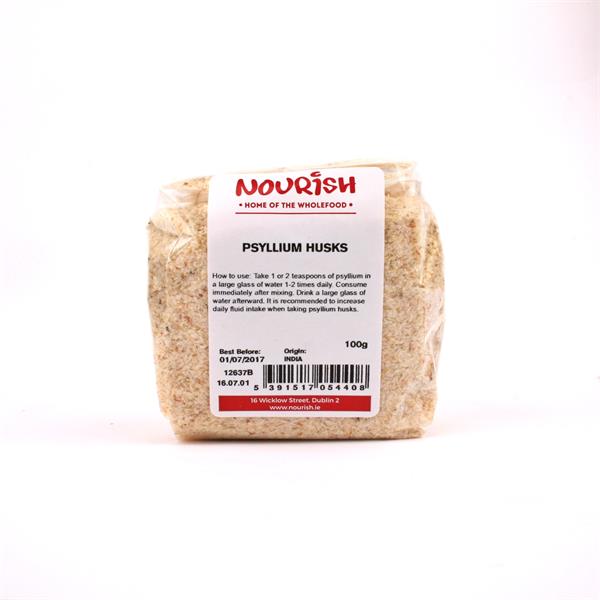 Psyllium husks are traditionally used to support digestive health and relieve constipation, but they absorb water and help to keep you feeling full – therefore, making them a useful addition for anyone trying to lose a few pounds. In this case, it also helps to bind the bread together and adds bulk without excessive calories.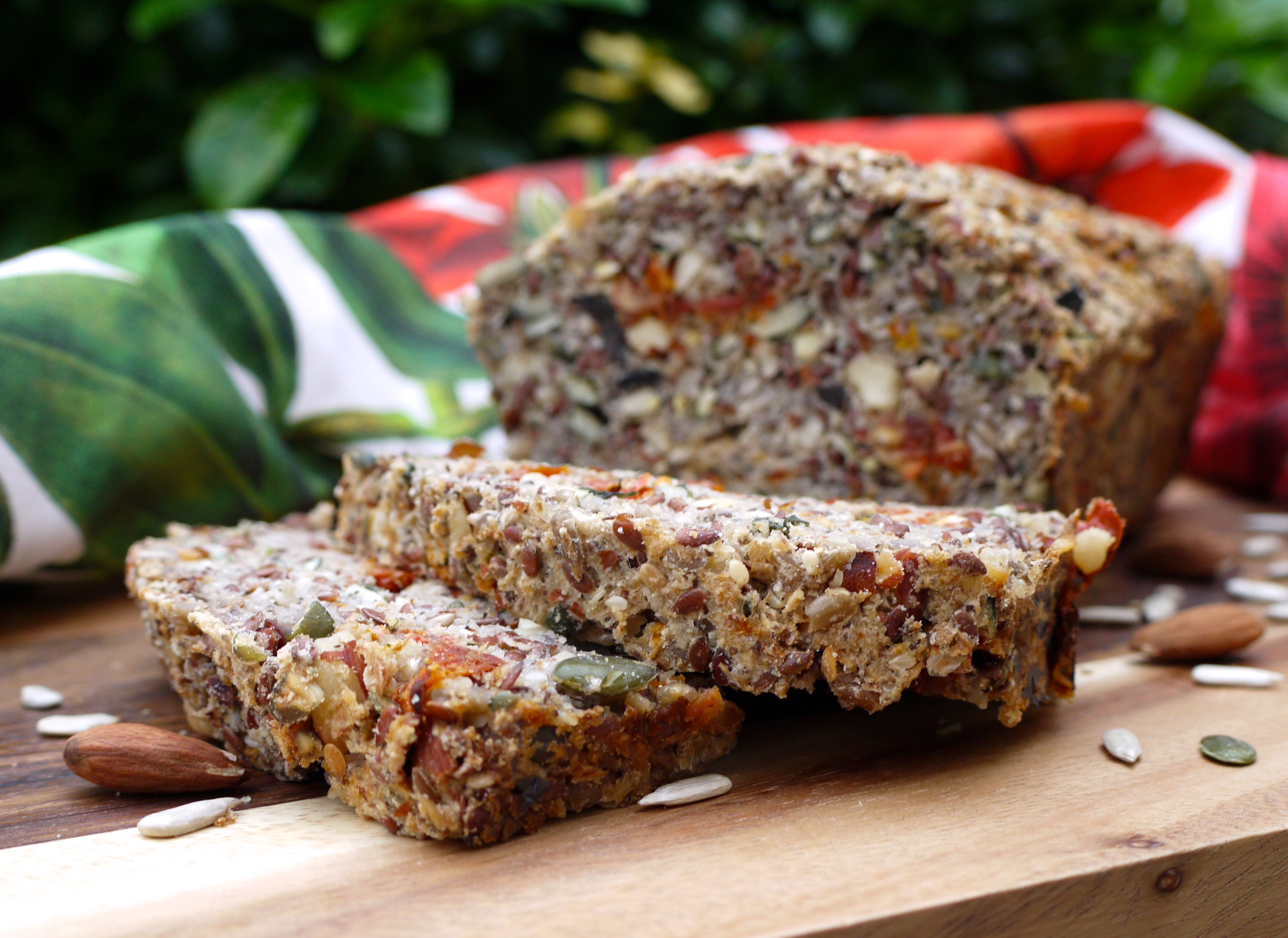 I added truffle oil for that deliciously warm, earthy flavour. But I admittedly cheated and used Lidl's truffle oil, which is really olive oil with some flavouring! It's totally optional but does add a great flavour, and the Lidl version is far easier on the wallet than proper truffle oil.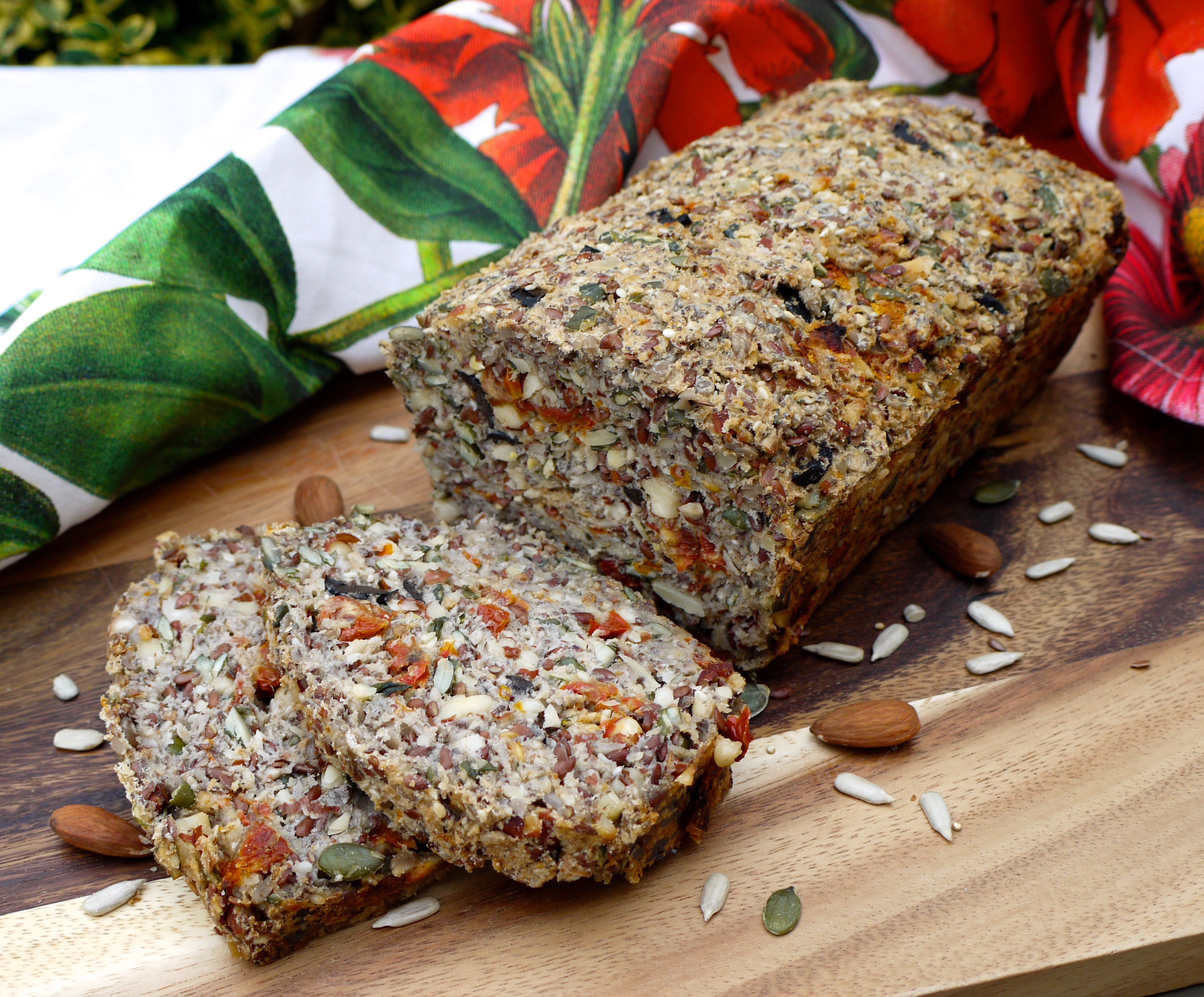 Let me know if you give this Sun-Dried Tomato and Black Olive Seeded Super-Bread a go and I love to see all your creations on social media! Simply tag #RosannaDavisonNutrition on Instagram or Twitter or come on over to my Facebook to say hello 🙂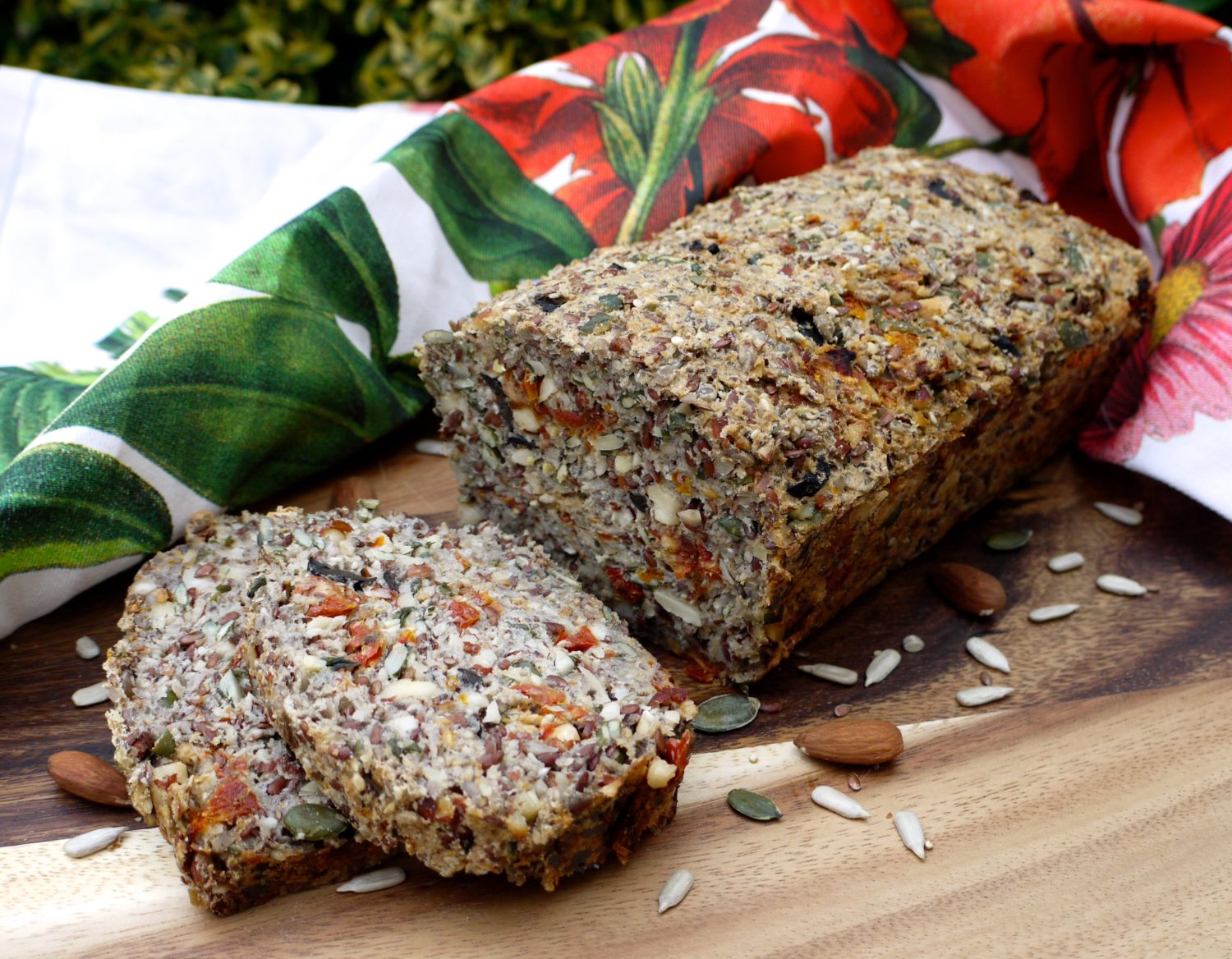 Sun-Dried Tomato and Black Olive Seeded Super-Bread
2016-12-12 17:04:49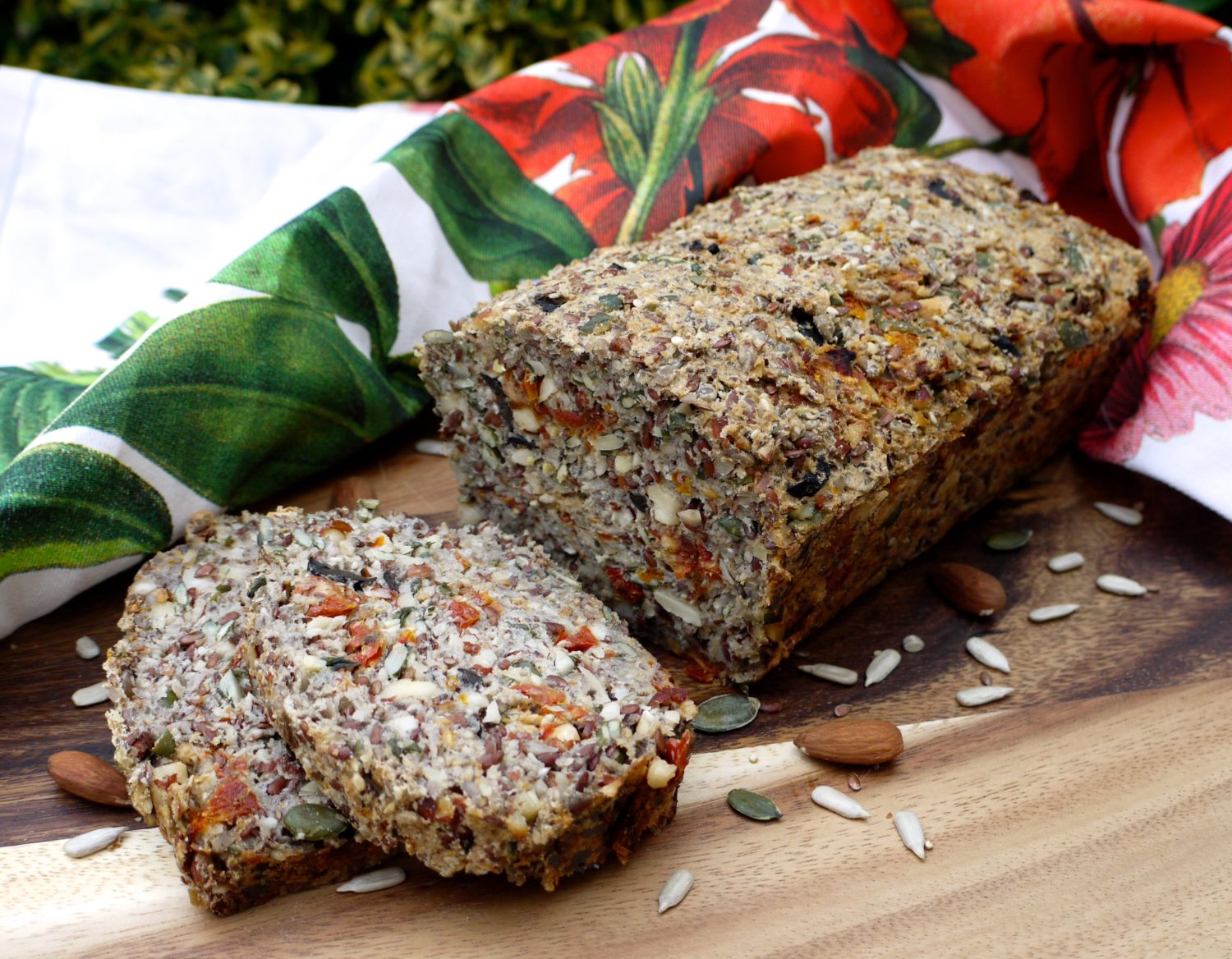 This bread really does deserve its title! Crunchy, nutritious and simple to prepare, it makes a filling and tasty snack or meal. Add pesto, hummus and avocado for a delicious combination.
Ingredients
1 tsp coconut oil, for greasing
145g whole raw unsalted almonds
130g pumpkin seeds
160g rice or oat flour
85g whole flaxseed
70g sunflower seeds
3 heaped tbsp psyllium husks
2 tbsp chia seeds
Pinch of sea salt
500ml cold water
10-12 pieces of sun-dried tomato, chopped
12-15 black olives, sliced
1.5 tsp truffle oil (optional)
Instructions
Put the almonds and pumpkin seeds in a food processor or blender and blend until a coarse flour forms.
Place this flour into a bowl and combine with the rice flour, flaxseed, sunflower seeds, psyllium husks, chia seeds and salt.
Add the chopped sun-dried tomatoes and olives.
Stir the mixture as you pour in the cold water, then add the truffle oil, if using.
Allow to sit for 1 hour to let the dry ingredients absorb the liquid and to let the dough firm up.
Once it's really firm, preheat the oven to 190°C. Lightly grease a loaf tin with coconut oil.
Transfer the dough to the greased loaf tin and press it down well with the back of a spoon.
Bake for 40–50 minutes, until the top is turning brown and a knife inserted into the middle comes out clean, without any mixture sticking to it.
Turn the bread out of the tin and allow it to cool on a wire cooling rack for ten minutes before slicing and serving.
Notes
Enjoy while warm, or it can be kept in the fridge for two or three days in a sealed container.
It toasts well and can also be sliced and frozen.
Rosanna Davison Nutrition https://www.rosannadavisonnutrition.com/